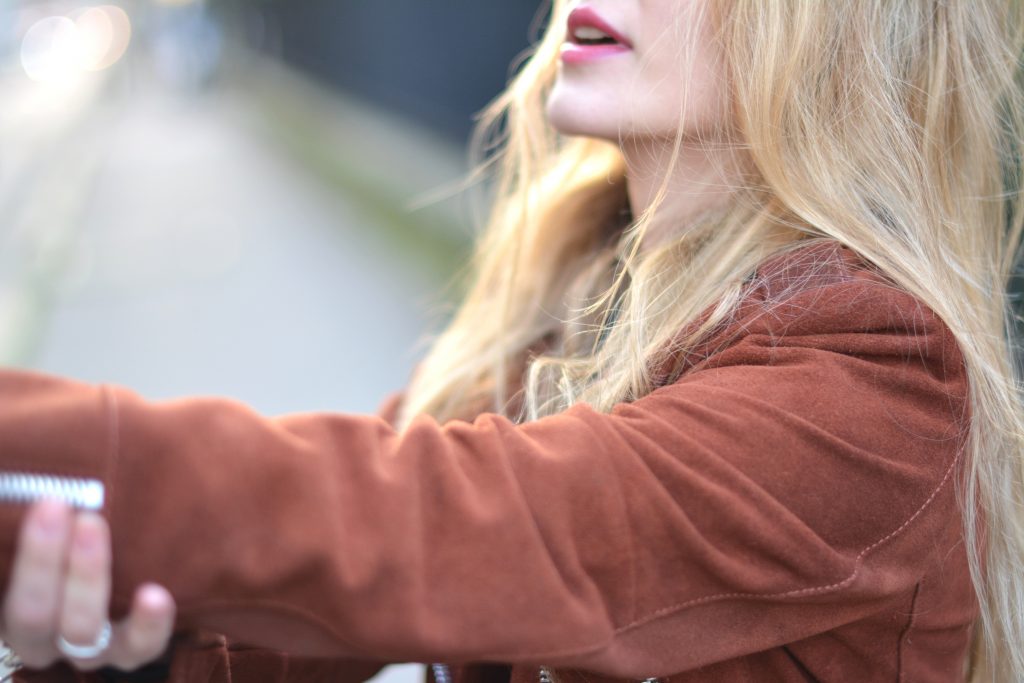 Hello lovelies ! As you may know I went back to Paris last weekend, for 3 quick but super cool days! Of course, in the cute streets of the French capital, of my original home, I shot a look! Normal. And you know what? It was so great because the little specificity of this shooting is that the person on the other side of the camera was my blogger friend Freyjastyle ! I took advantage of meeting this great girl, of her great camera objective and of her photographic skills to immortalize some clichés. The guest star of the look : my moka jacket from Gestuz, my crush of the moment!
Mocha jacket, blogger friend and Paris = the good combo !
It was such a nice parisian afternoon. Met the cute Caroline, alias Freyjastyle, had a nice tea in a café outside the metro Pereire – with an adorable waiter, even if a bit "in love" with us – and talked, talked! 
This day I was wearing my favorite moka jacket of the moment which comes from Gestuz, a Danish brand I really like. It's so beautiful, literally amazing quality and super warm! Do you like it?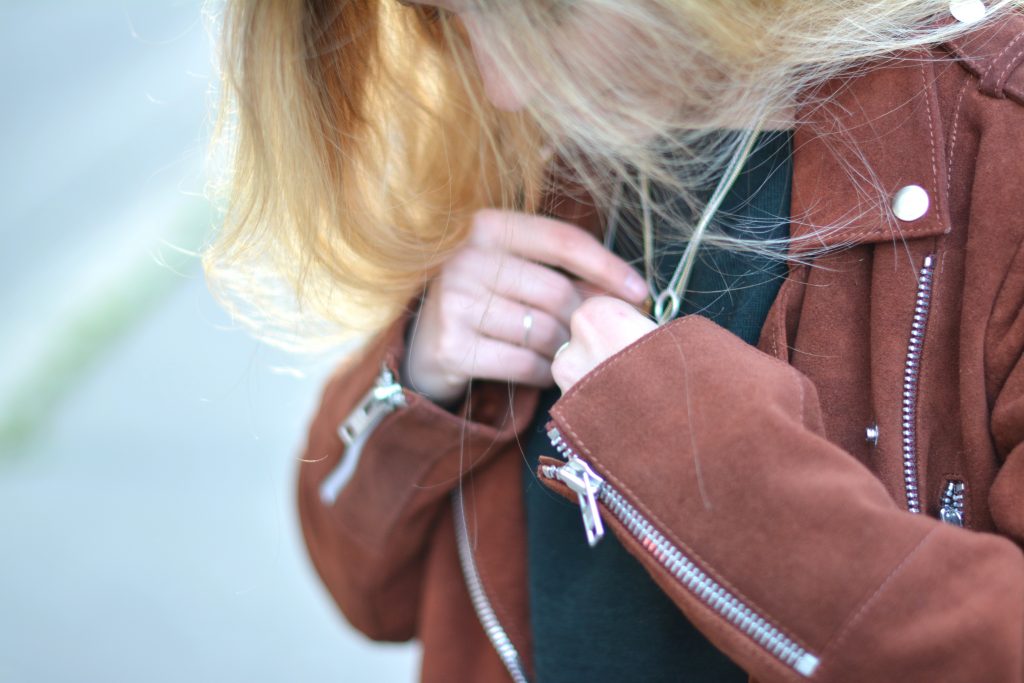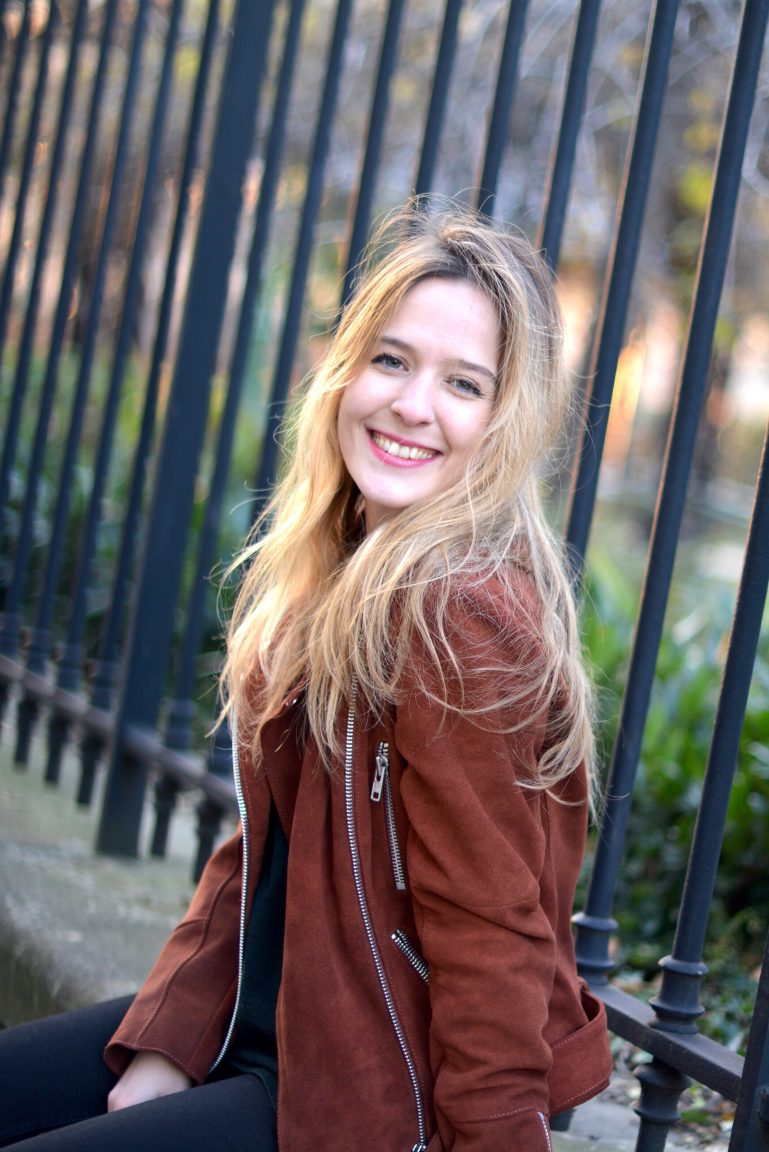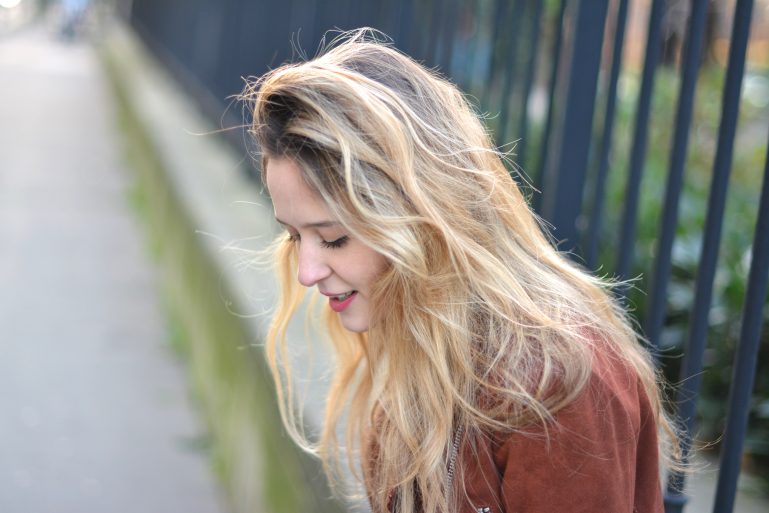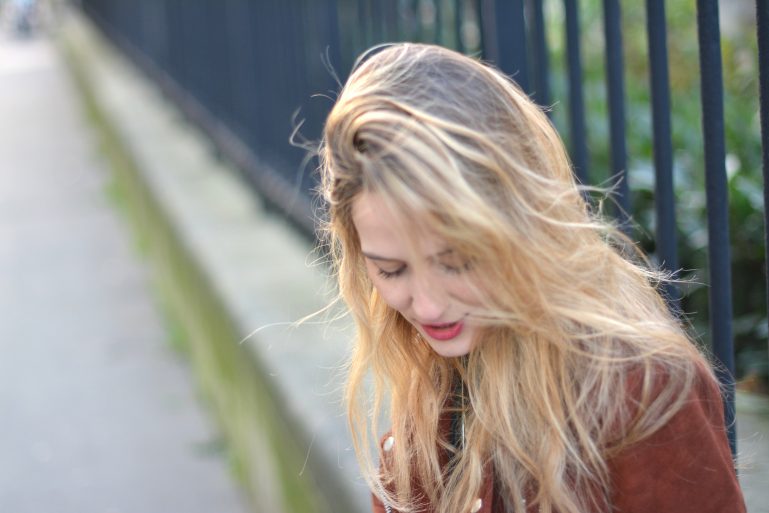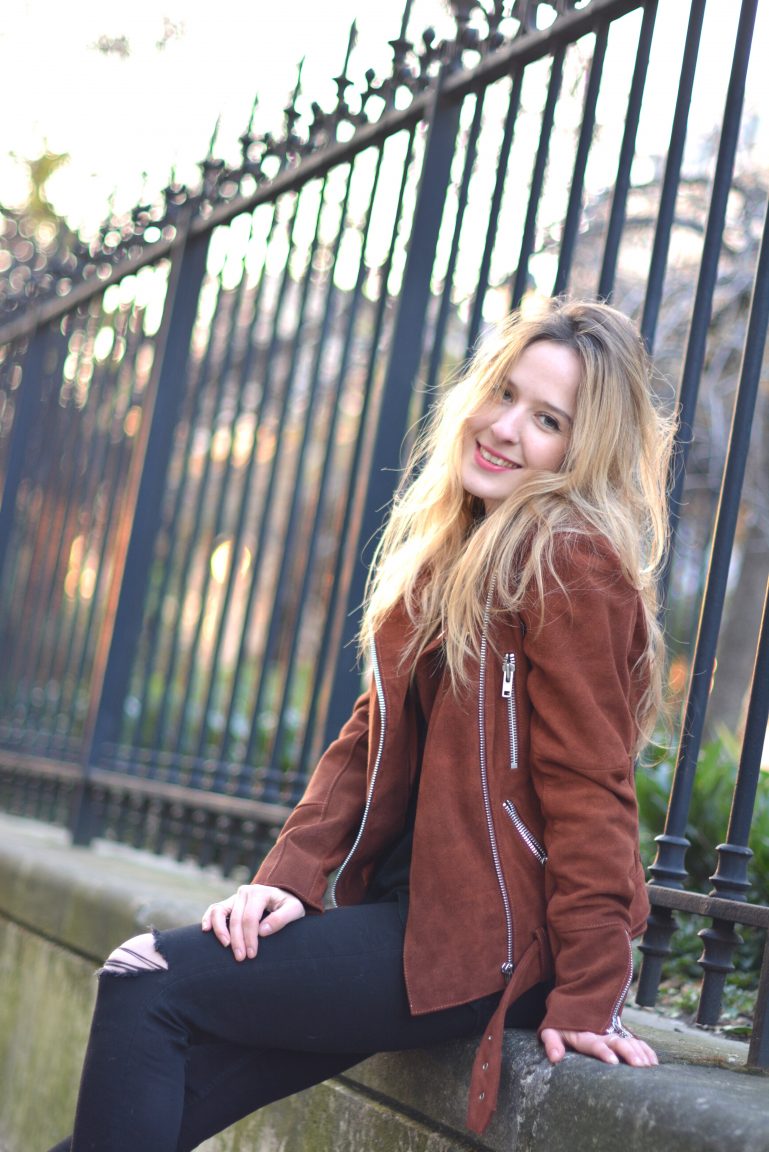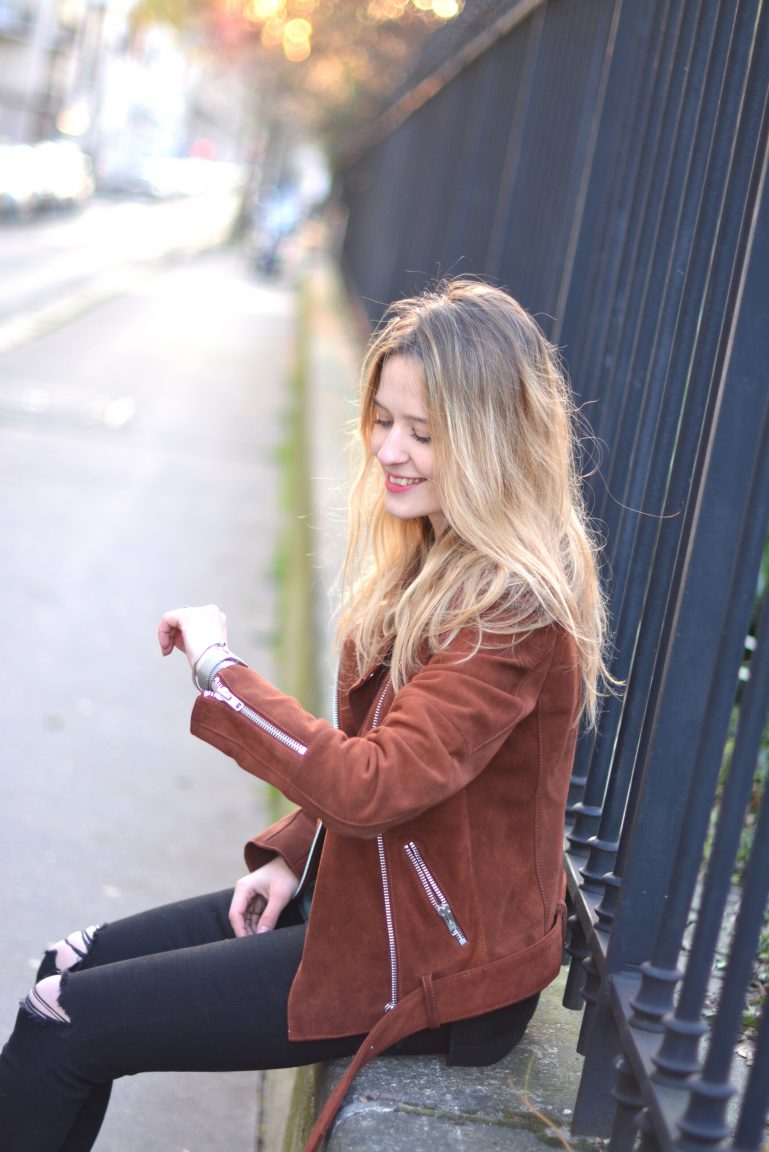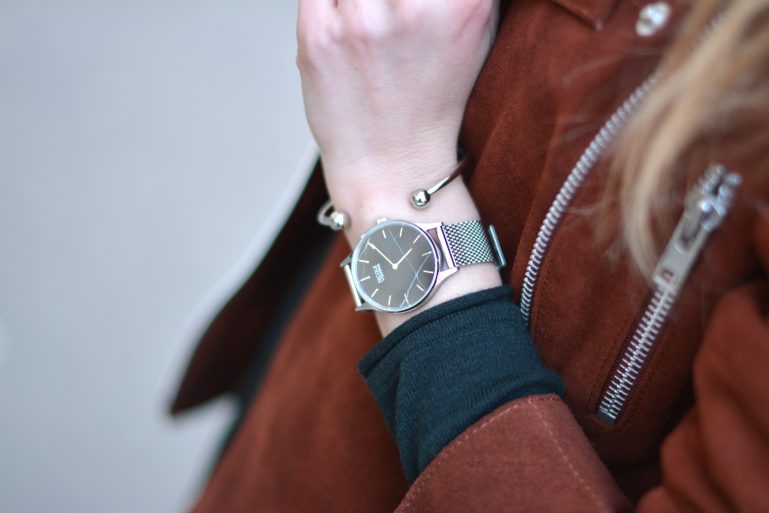 The other pieces of the look were : my slim destroy pants (also favs) from H&M, my dark green sweater from Mödstrom (yes yes it's green, not black! Look closer ;)), my grey moka lovely boots, and some various accessories. I really love dark green clothes at the moment! I find it being a very original color and perfect for winter! About my boots and my slim pants, I just wear them all the time, they fit with everything! 
My jewelry comes from two brands I really love. I've decided to mix for this look gold and silver (which I normally never do!) because I thought it fitted perfect with those specific items. Or what do you think?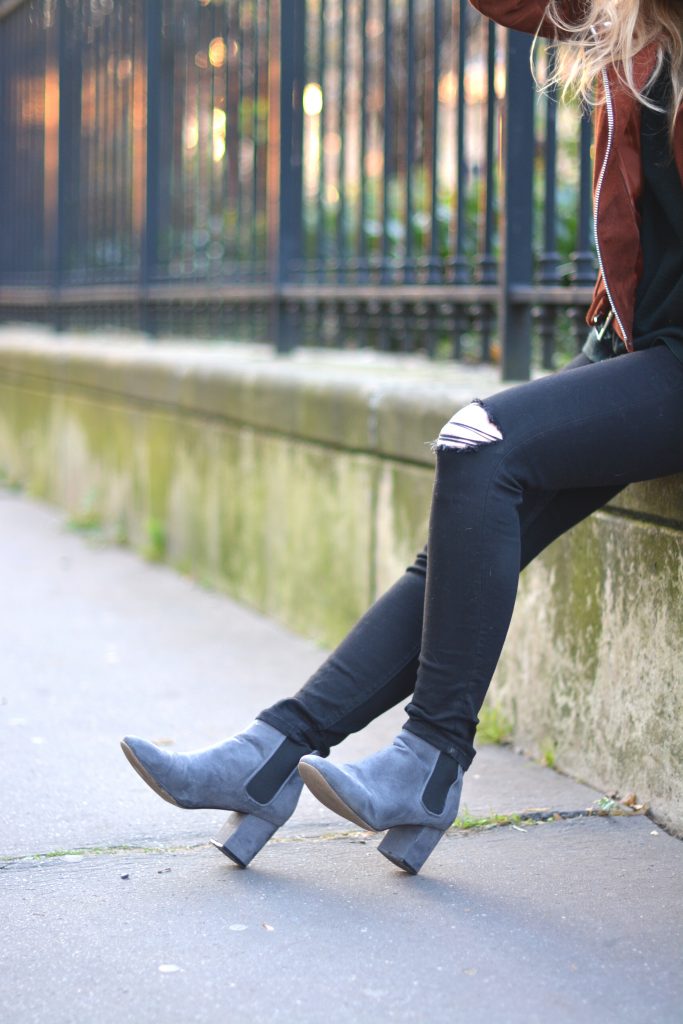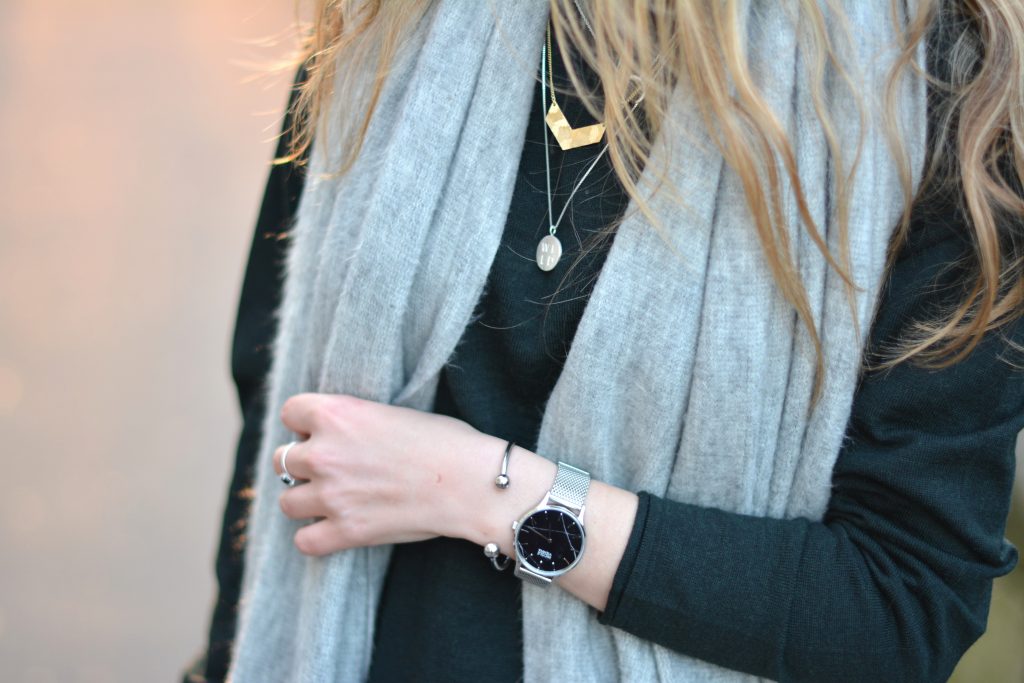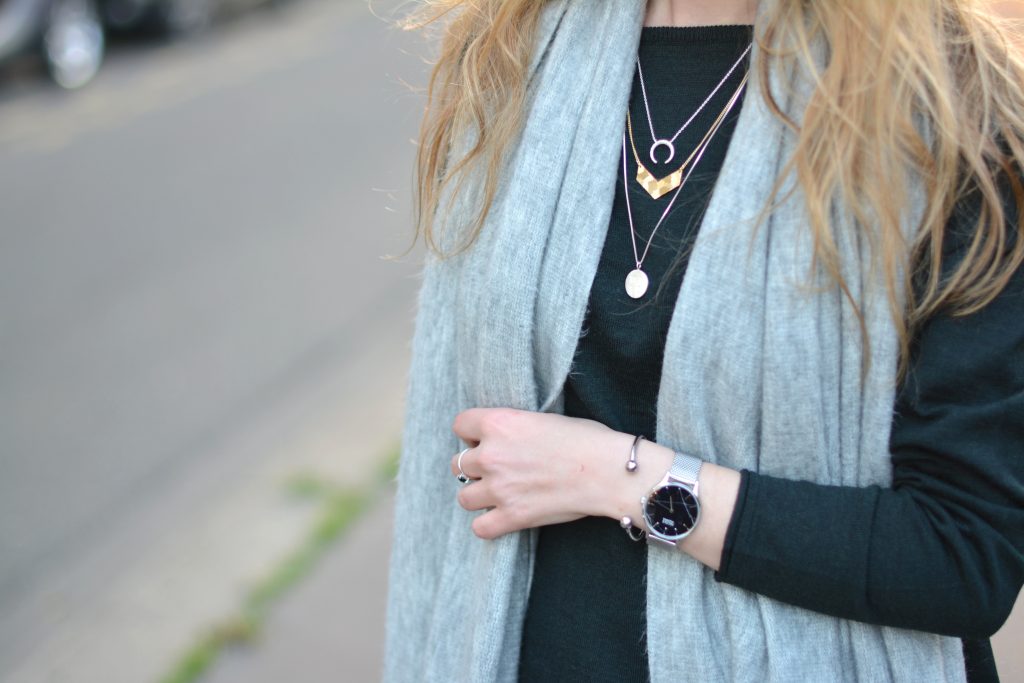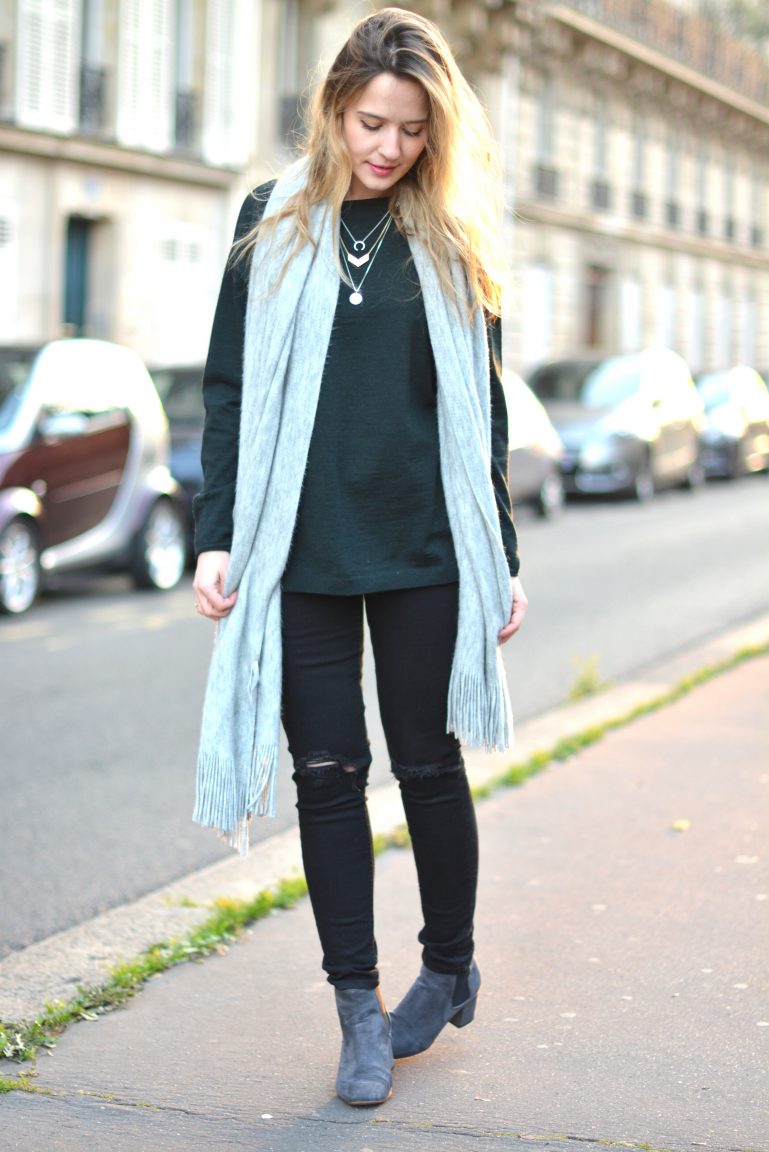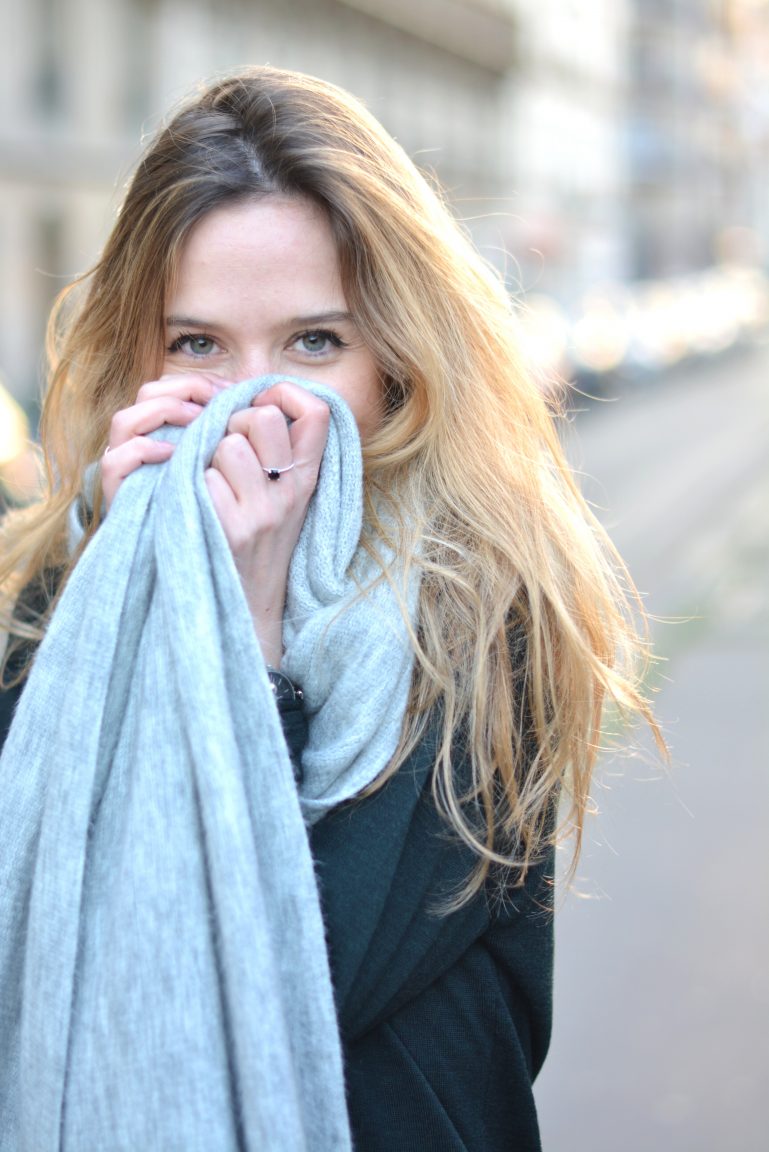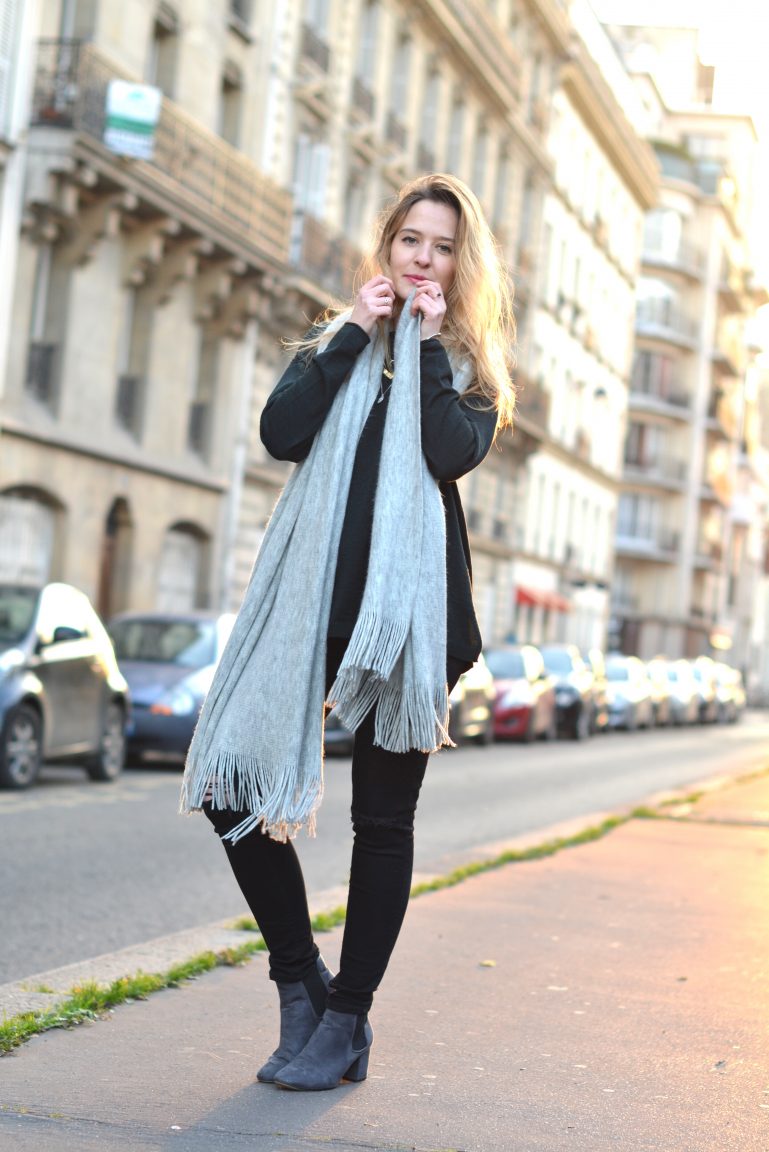 The silver jewelry comes from Hvisk, another Danish brand that does very pretty and high quality things, and not too expensive! The gold necklace comes from La Jungle, which I've already talked about here ! Here as well, very pretty things, original and hand made. I actually could meet the creator this same weekend in Paris, and I can tell you : in addition of being super talented, she's also an angel!
Voilà my dears, I hope you liked this look! I wish you a beautiful weekend and will meet you here again next Wednesday! (I always post twice a week, on Wednesdays and Sundays, have you noticed?).
Enjoy your last hours of weekend xx ! Plume d'Auré <3

You can find the main pieces on the Shop My Look tab
Credits : 
Mocha Jacket Gestuz 
Slim pants, boots, scarf H&M
Sweater from Mödstrom 
Silver jewellery Hvisk
Gold necklace La Jungle
Shooting by Freyjastyle