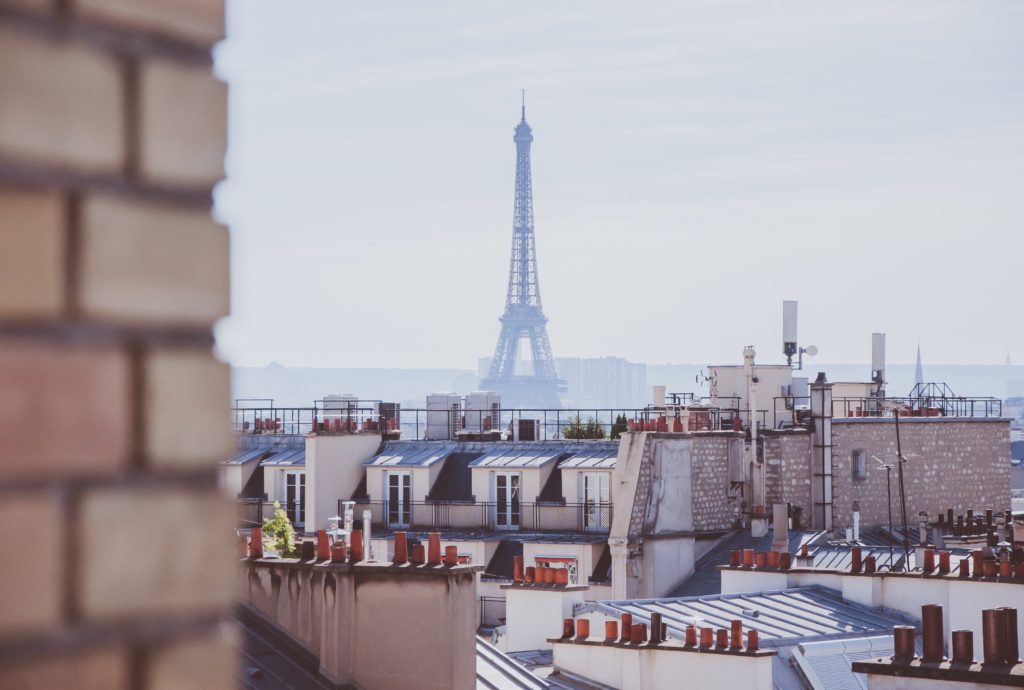 I am originally from Paris, so I'm used to the Parisian life. So loved, also so criticized. Loved for all you can do, taste, see here. After all, Paris is one of the most beautiful cities in the world, if not the ONE. But it's also very criticized, for its stressful and hectic life, for its millions of people everywhere, all the time. And because it's expensive… But I am so happy when I come back now, and I can go back to my old habits and live my parisian life again. Now I enjoy it more than ever !
BUT WHAT IS A PARISIAN LIFE, EXACTLY?
Well, it's a very vague question with a vague answer. But I'm going to try to summarize a typical parisian day.
7:00 : WAKE UP AND EAT CROISSANTS
It's a cliché but I had to talk about it. Our nice croissants. Yummy. Or a "pain au chocolat", a "pain aux raisins", I just like french viennoiseries when I come back. Because they're good. I couldn't eat it everyday (it's like just butter, haha) but it's always a pleasure, with a coffee/tea and some fresh squeezed orange juice. Before I moved to Sweden, my father was a baker in Montmartre (he's now retired) so I could always get as much as I wanted, it was great.
7:40 : GET READY AND USE AMAZING FRENCH BEAUTY PRODUCTS
Here it's also cliché. But let's do a parisian cliché article 🙂 After all… What we want here is really to get a sense of what being in Paris feels. We have so many nice pharmaceutical beauty products. I love them ! Brands like Klorane, La Roche Posay, Avène, SVR, Bioderma, Nuxe, René Furterer, etc. Sold everywhere in the world but so cheap here because they're produced here ! Everytime I come I just buy a lot. This is my shopping of today, with some crushes of mine :
8:30 AM : YOU'RE READY ! YOU CAN GO TO WORK AND TAKE THE METRO
Here comes the part that all parisians hate. The metro. Always full, always late, always crowded with people in a bad mood. GRRR. And if you have to take the RER it's even worse. Mayde ! But we have to… haha. Paris is a big city – very very very big – so you have to take it. Driving is even worse (always so much trafic). So, you just cope with it. Sometimes you go crazy ! But in the end, it's kind of fine 🙂
FROM 9 TO 12:30 PM : YOU WORK, AND THEN YOU TAKE A LUNCH BREAK
Work is generally very speed. Lot of meetings, lot of things to do. -_- Fiew. Oh well. Then you go for lunch with your colleagues, and it's time for some SUSHI – maybe? Oh god I love sushis. Here we have this formula we all know : miso soup, cole salad and sushi. YUM-MY ! I could die for this.
I had them already 3 times in 4 days. Oops. Haha.
1.30 -2 PM : GO BACK TO WORK AND WORK UNTIL 6-7 PM
We tend to work quite late in Paris. Minimum 6.30 – 7pm or more. That's probably because we take long lunch breaks. And for some reason, we are always too busy – too much work to do. Weird. That's something that made me a bit crazy before. Because as you usually spend also quite a long time in the transports, you spend a lot of time out of home everyday. Like 12h minimum. That leaves not much for personal life. In denmark we take 30 mn break but we finish work around 4.30 pm. I really prefer ! Then I have time to do stuff after work.
But once again, Parisians cope with this. I did it for months (years..). You get used to everything. 
AFTER WORK : YOU MEET SOME FRIENDS SOMEWHERE AND "TAKE A DRINK"
The best part of the day is when you meet your friends at a café/restaurant and you have a drink (on a terrasse if the weather is good). Haaaa.. So nice. The great thing in Paris is that you have cafés EVERYWHERE and nice terrasses, nice atmospheres. I love for example the Montmartre area, very arty and chill out !
Ahhhh I love this ! And then of course you can eat something very nice like a beef tartare, a entrecôte/fries, or just a nice burger. A very good adress for a nice burger is the PNY (Paris-New-York) restaurant or Big Fernand.
11 PM : IT'S TIME TO GO TO BED
Good night. Tomorrow will be another parisian day 🙂 Full of very typical french things. But tomorrow is another day.
Lot of kisses and love from Paris <3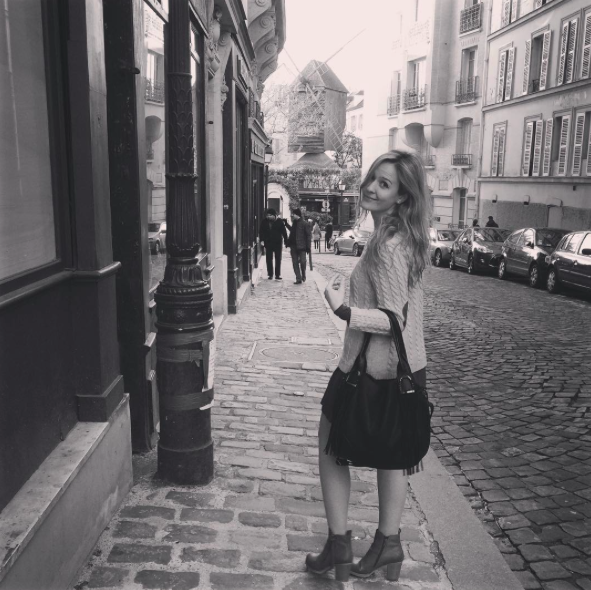 Main photo credit : Paul Dufour
SaveSave