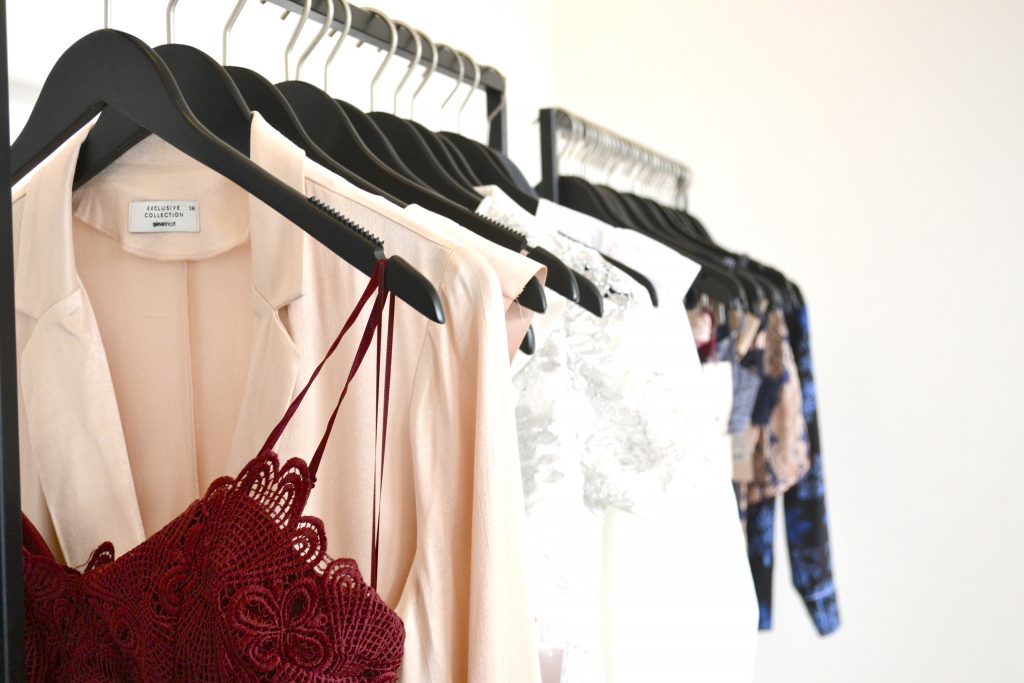 Hello sweeties ! Ready to start the week? I can not believe this is already the second Monday since I changed life … last week went ultra fast! Between the moving to a new apartment, the boxes to unpack, the blog … I did not even have time to say "fiew" that the week was already over. In any case, for the "blog" part, as I told you about it on Instagram and Snapchat, on Friday, I went to the open press day of the Noise PR agency in Copenhagen. I was not sure what to expect when I was invited to this event, and I searched about it on Google but I did not really find any clear info. Many of you were also very curious about this event. So I wanted to demystify it a little and explain to you what an open press day consists in.
Open press day at Noise PR
First of all, what/who is Noise PR ?
Noise PR is a press agency located in Copenhagen, which helps various brands getting more coverage on different channels (print, digital, social networks …). They organize events, communication campaigns for these brands and put them in touch with press stakeholders (newspapers, magazines, publishers, stylists) and with influencers (models, bloggers, etc.).
They work continuously with several brands, which trust them to gain the best coverage on these different channels.
I got in contact with them as a part of my collaboration with Goodie Box, my favorite box that I have spoken about quite a lot. Since then, we work together on Goodie Box but also on other brands, whenever they think that I can have influence to communicate on the brand & products. So basically, when they have new things, I go see them and I can choose a few products within brands in agreement with my universe. Then, I test them, and I share all that I really liked with you. The "crème de la crème", in some words :). This represents a great way for me to have constant inspiration and to make you discover little gems all the time.
And, so, what is an open press day? 
I can tell you that I was a bit of afraid going alone. I did not really know what to expect … But I thought : "Go, come on! This can only be a good experience and a way to meet some local bloggers, influencers". So I went.
I already knew the place, it is the agency Noise PR or their "showroom" as they call it. This is where I go when I meet them for a coffee and to get some new inspo  ( 🙂 ). A beautiful place.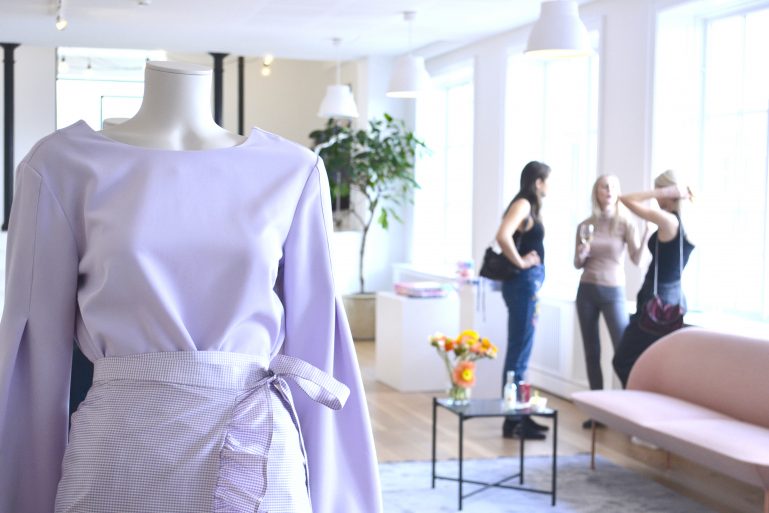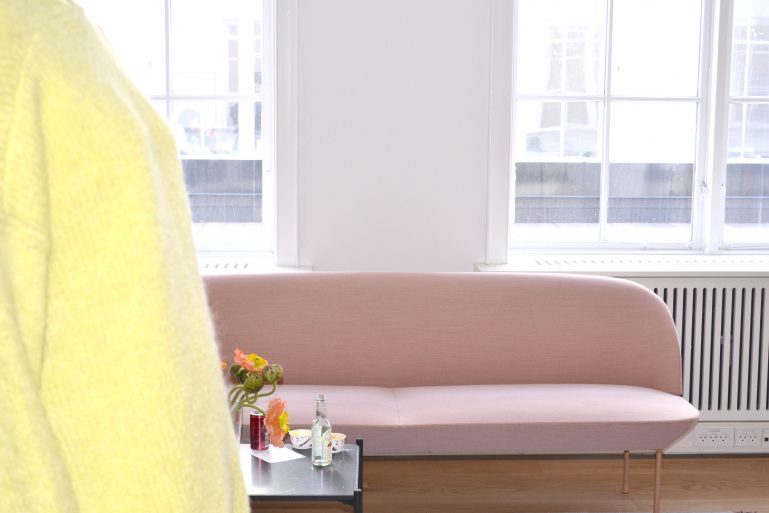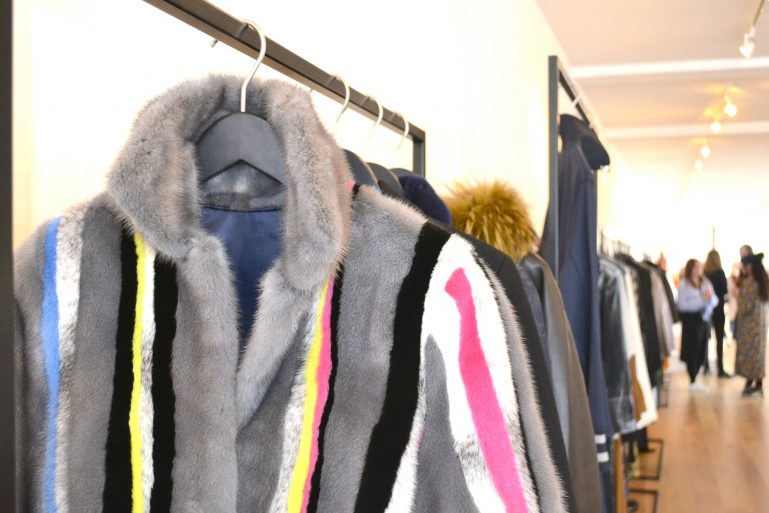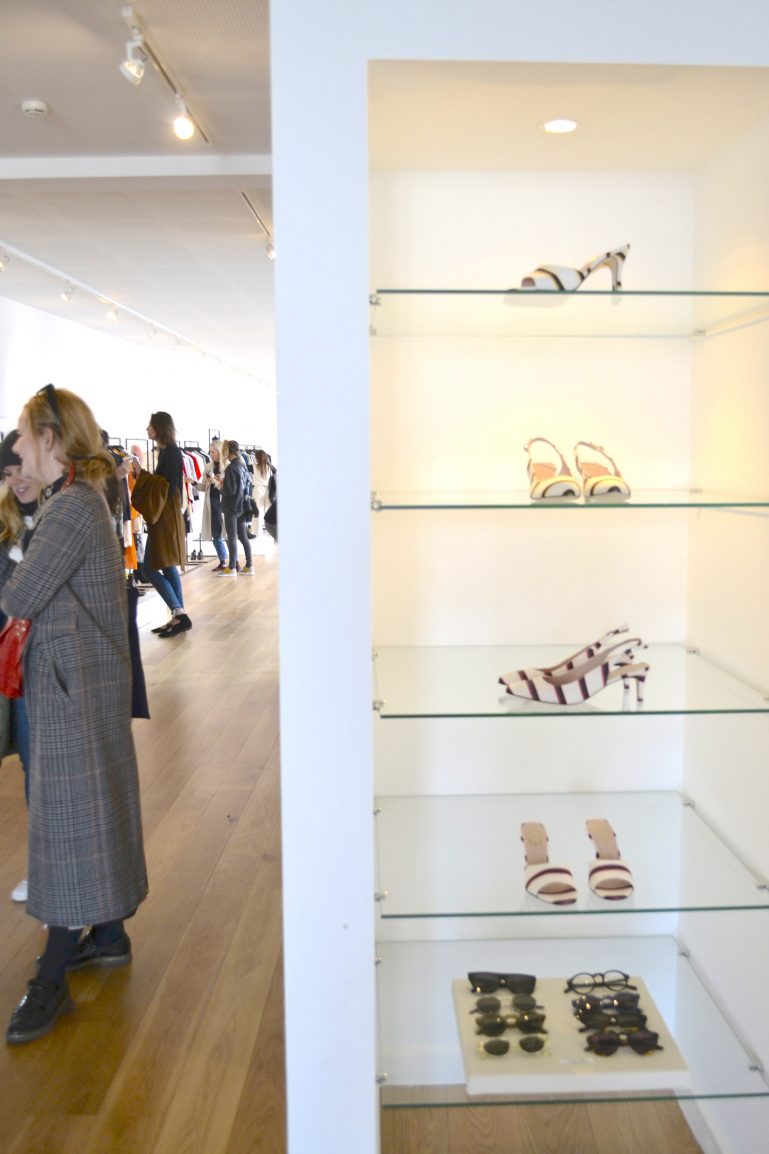 Usually, when I go there, it is a "work" space. I take an appointment with my agency contact, we meet, we take a coffee and we look at the products, the clothes. This time it was different. There were a lot of people: bloggers, journalists, photographers. It was simple and casual. There were some stuff to eat (delicious ice creams) and to drink (organic sodas, wine). A DJ was setting the mood in the Showroom and people talked to each other, simply exchanging.
Basically, an open press day is a day when all the people who work with Noise PR can meet. Very nice because usually all meetings happen one to one we don't really have any occasion to meet each other. For me, I saw it as a great way to develop my network and meet other Scandinavian bloggers for example.
So basically, at an open press day, people grab a drink and interact. A bit like a cocktail night. It was also an opportunity to take a look around in the showroom, on the different products, the current brands & collections, etc.
I chatted a bit with a lovely Danish-Asian blogger, very nice. And I had a great time, although I admit that since it was my very first event of this type, and since most people seemed to know each other already (because yes the blogo-world in every city is very small) … I was not fully comfortable. I know better the Parisian blogo-world because we all follow each other, so even if I live far, when I come back for blog events I feel "at home". I recognize faces, which recognize me in return, and we even know our respective lives because we comment our pictures, we read our blogs, and so on. But here in Denmark, I do not know anyone at the moment, or at least very few people. And also, everyone speaks Danish … haha. They speak super good English of course but you have to dare to get into a conversation happening between 5 bloggers and tell them "Hi, how are you?". So… I was a little shy but I still found occasions to talk to a few people. The rest of the time, I simply took pictures of the place (I always love to shoot everything as a photography lover, and also – I confess – it gave me an excuse to stay busy, hihi) .
In short, this first open press day was a little intimidating! But I really don't regret going there. And now I know what an open press day is! And you too ! 🙂
I can't wait to go to other local events and socialize a little more. And then, ideally, the next time I hope we do a little activity together (eg, making our own cream or something – some kind of a workshop) because it helps to establish contact more easily.
Here you go my babes, I hope that I could enlighten you a little about what an open press day is and that this article has pleased you. I wish you a very nice week, and leave you on some pretty pictures of the event!
Lot of kisses, Plume d'Auré