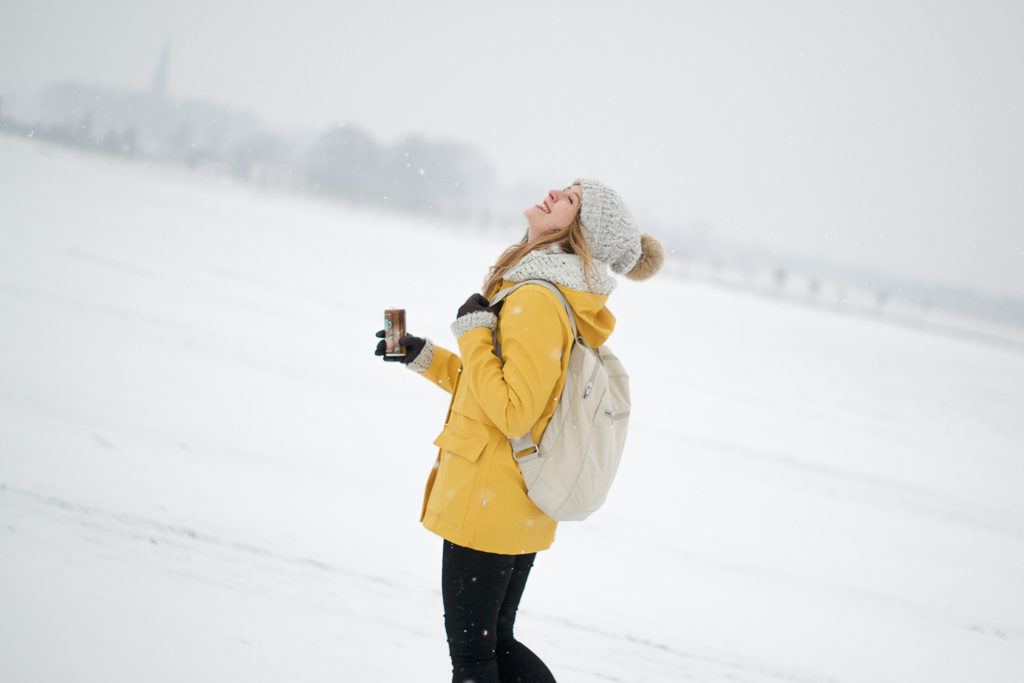 Hello babes ! Did you know that I LOVED YELLOW ? You may have noticed it, OR you may have read it because I have already said it several times on my different posts, but just in case you've missed that super important fact (haha, please take it with humor) in the recent months: I LOVE YELLOW! So. Now we have a ground base. It's crazy how this color makes me happy, especially when used in clothing. I find that yellow is a bubbly, radiant, happy, energetic color. It boosts me and fills me with good waves. Do you have the same ? Or maybe with another color ? Anyway, here is a yellow look, to celebrate my big love for yellow. And for those of you who love this color as well, you'll find in this post a selection of yellow clothes and accessories to bring sun to your wardrobe!
Big love for yellow
Yellow. The color of the sun. And really, we need it here! Yep … as you can see here it's still snowing! While the spring has indeed started … OMG. A bit sad, huh? Whatever! Let's see the good side of things: snow is BEAUTIFUL ! And it's perfect to make beautiful pictures! And then, as I said, just wear yellow and you'll get the sun back – psychologically!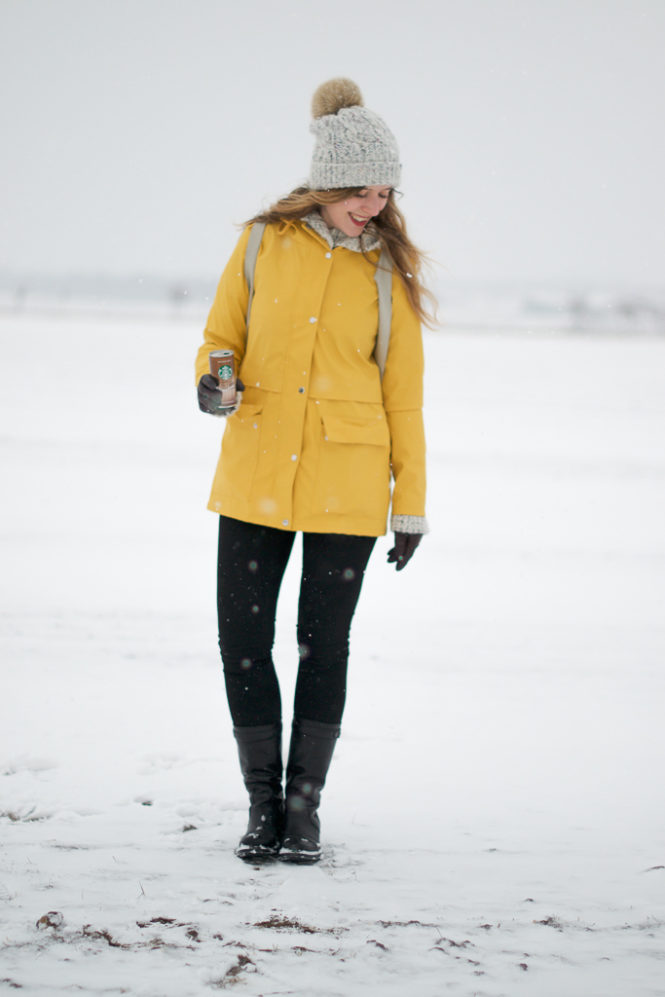 I am really a fan of this yellow rain jacket shopped recently at ONLY. This brand really knows how to seduce me in terms of coats, because this is the second time that I have a crush on one of their pieces. Quality, great cuts and affordable prices, I say yes. I actually bought a wool coat 2 years ago for 60 euros and I'm still wearing it and loving it! As for this rain jacket, it cost me barely 40 euros. I really recommend this brand!
So, if you like this parka know that it is available in 4 colors on ONLY website (pink, red, yellow and khaki (click on the inage below to access the page):

And you, do you like yellow? If so, here's what to bring a lot of sun in your wardrobe! Everything goes on: coats, skirts, dresses, shirts, accessories … let yourself go. #teamyellow #teamhappymood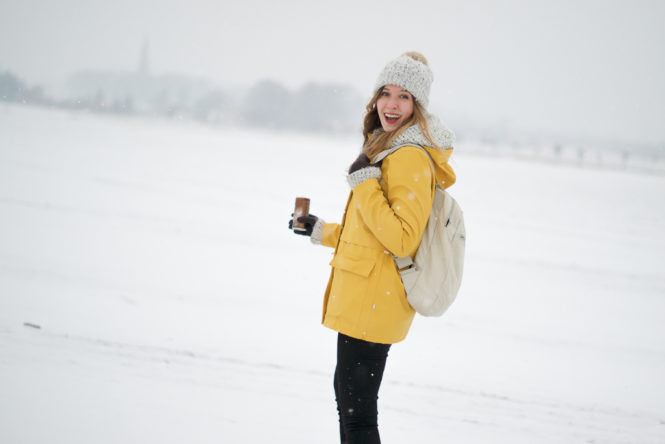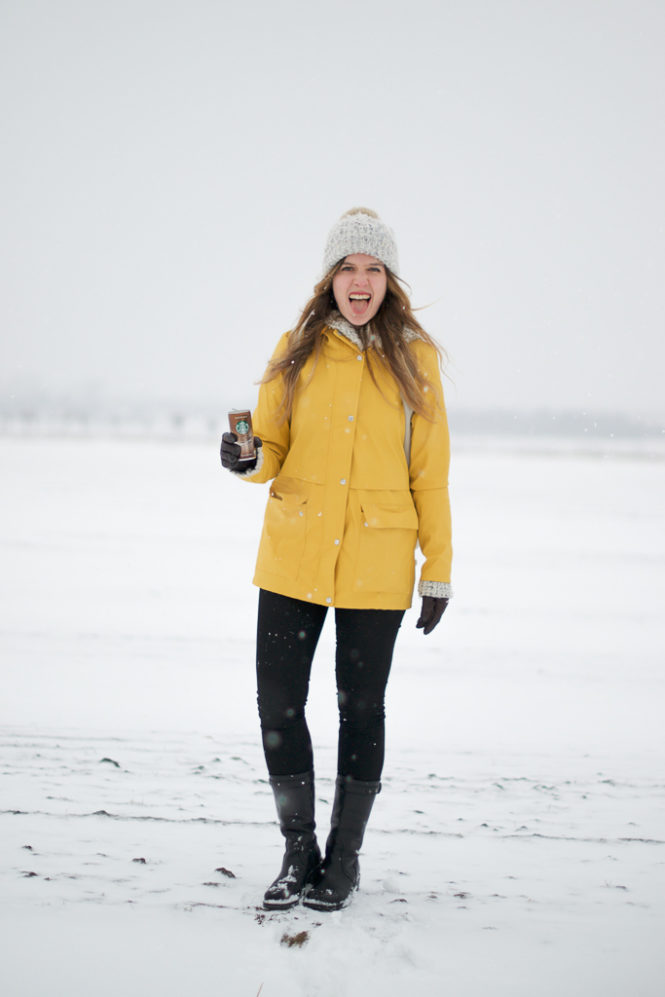 On this colorful article, I wish you a great weekend and hope – still – that the sun will soon appear! Because well, with April coming, it's about time, right?
* And you, what is your favorite color of the moment? ?*
This article contains affiliated links from RewardStyle and Shopstyle Collective