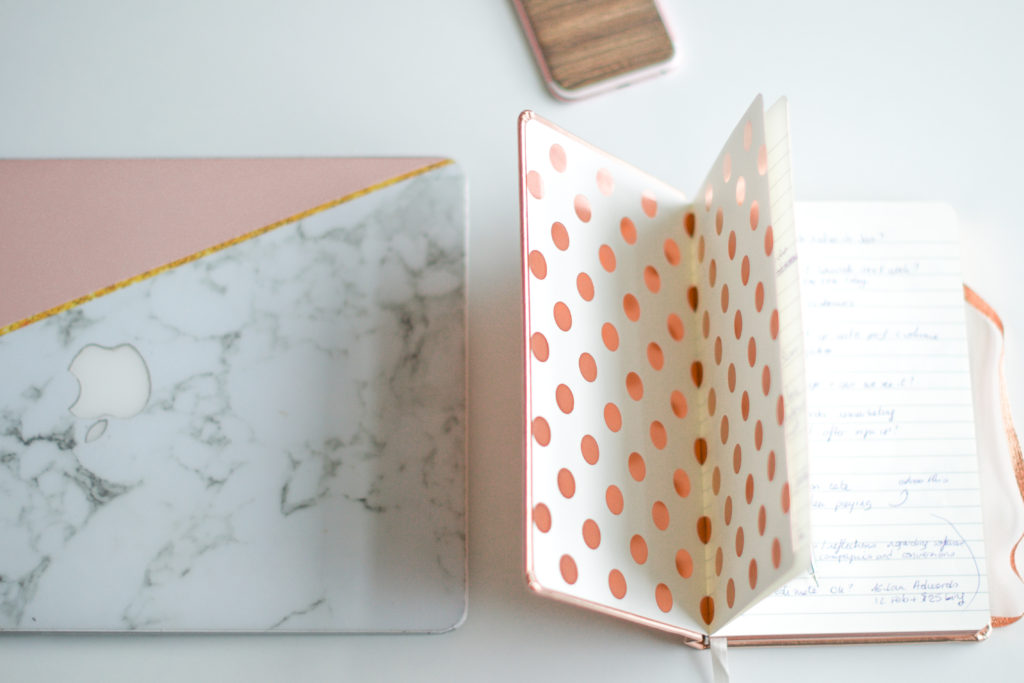 Another quarter, I can not believe it! Can you believe how fast time goes? So here we are … after having done two first assessments of my quarter 1 and quarter 2 as a freelancer (don't hesitate to click on the links if you're interested in reading the progress and if you missed them), it's been 9 months since I started my life in the entrepreneurship. So how was quarter 3 ? Let's talk about it !
Freelance life : how was quarter 3 ?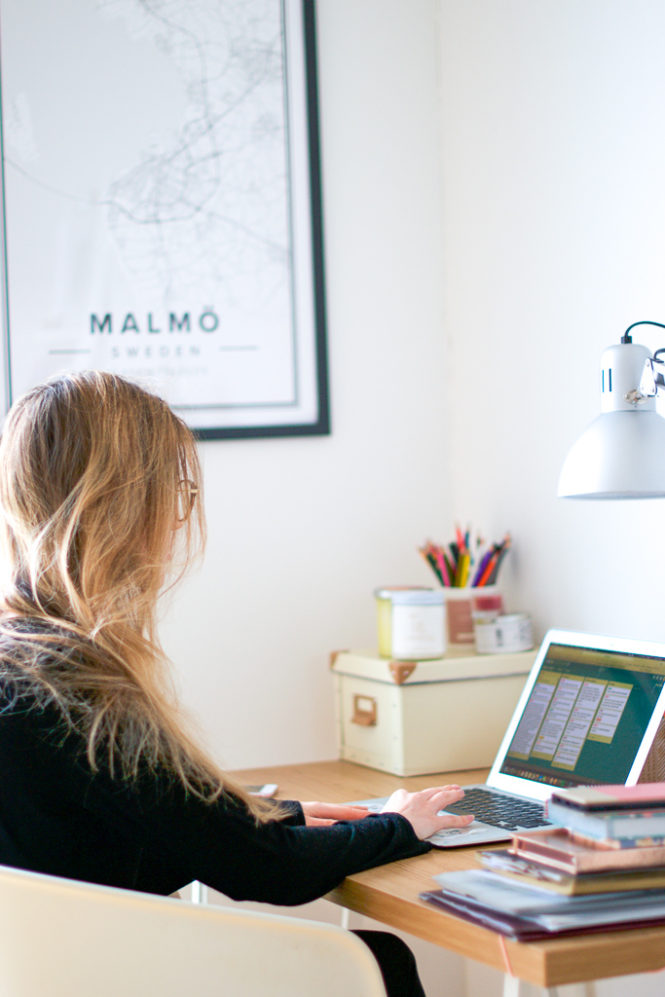 Whenever I start a new assessment for a quarter, I first read the one for the previous quarter. And you know what I realized just now ? There have not been so many differences between my quarter 2 and the one that has just passed, in the end … But it's surely normal! Indeed between the first 3 months as a freelancer (1st quarter) and the rest, it is HUGE, because you've just started! But once you've passed the 6 first months, you get into a sort of "routine" where things settle down (well… a little … because this quarter was not without its share of emotions). Which is actually probably good because the emotional roller coaster is nice for a while but after some point it must stop, because god, it's exhausting !
But hey, there are still emotions! Feelings of freedom, stress, disappointment, and success. This quarter, even if a little calmer than the previous ones, has had its dose of emotions, believe me! Just a little less. And it feels good. And that's surely also a good sign?
I tell you all of it. I tell you what I did well. What I could have done better. The resolutions I made and the mistakes I reproduced. For me but also for you: hoping to answer some of the questions you have about the freelance life.
1. My successes
This quarter, I kept my clients, and that's a pride. As we speak, I work with the same companies as when writing my previous post about quarter 2. It's good, it's stable, and it is sustainable. I am very happy to have been able to take a real role in the development of the three companies I work with, on projects that evolve while remaining exciting.
And I'm talking about having "kept my clients" but in reality it goes a little further than that. Because this quarter, I widened my scope of missions for these different customers. I manage more projects, globally. This only makes the daily routine more interesting, while allowing me to project myself through the year because these projects are not supposed to stop tomorrow (I touch wood). It's also a real reward to see that the people I work with trust me and give me more.
This quarter, I learned a little more about accounting. Yes … because in March (the 31st) is the annual revenue declaration for 2017 and I chose to get help from an accountant to check that I did my book-keeping properly in 2017. The answer is: yes, at 90%, but with some errors still ! So it was a good idea to get some extra help ! He's currently helping me on how to correct the errors so I'm definitely learning more about all this which is good for the future. Ahhhh … accounting… not so easy ! : D
This quarter, I was pretty well organized, and I was not stressed. In any case most of the time (if you do not count the last two weeks and I will explain a little more below in the part "What I could have done better"). Overall, I was well organized in my time management, in the distribution of tasks, in taking breaks to avoid overheating and this made me rather zen and happy all the quarter! And that's the ultimate freedom: doing what you love, working for yourself, but without stress ... that's exactly why I decided to embark on this crazy adventure. If I can keep this, I won everything (I touch wood! Yes, this good old OCD is still here! :)).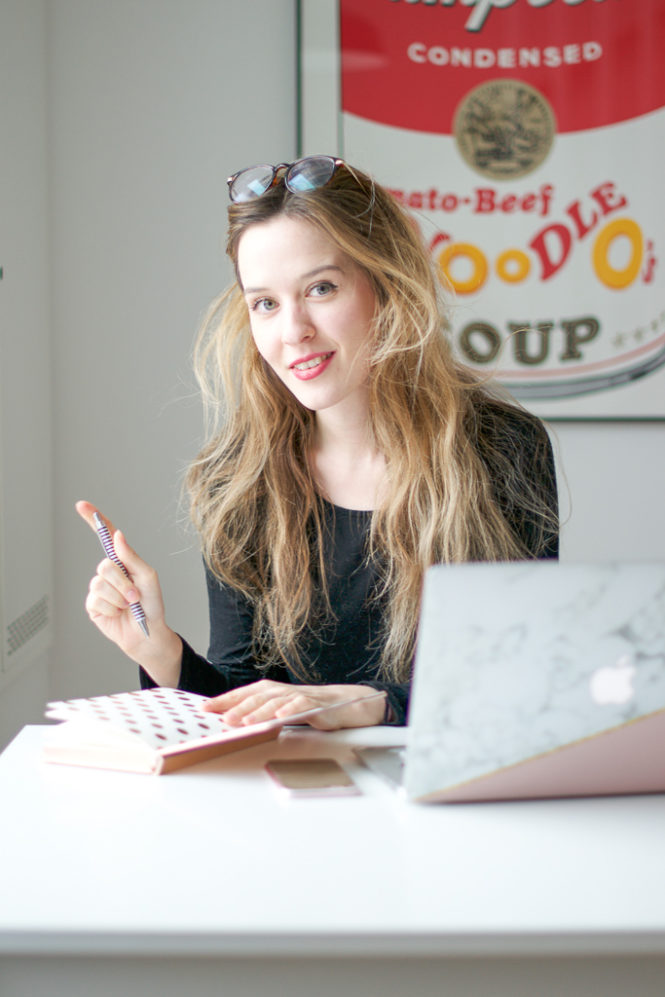 2. What I could have done better
Nothing is perfect. Never. Far from it. And my freelance activity does not escape the rules at all. Despite the successes mentioned above, there are things that I have done much less successfully.
For example, I realized that I did not know how to say NO. It's crazy, but true… ! A customer tells me at 11am by email that there is an emergency for 14h? Yes, ok, I'll do it. A client asks me to manage a large extra part of the project when I am already FULL in the agenda? I say yes, because I think "I can't say no because he needs my help" and I do it. That is good, when it is POSSIBLE. But sometimes as a freelancer, working alone and on many things already, it is IMPOSSIBLE. And when this is the case, it's very important to know how to say NO. It is very important to plan your workload well so that you do not end up with too many tasks, and end up working all the time in an emergency, in stress, and risking of losing quality. And it is also normal being a freelancer to work for several companies and to have a planned agenda. Emergencies, therefore, are not an obligation for you to handle because we freelancers never – or rarely – work full time for a company, and when it's not possible, say NO. We can not duplicate in two humans. We can not be superheroes. So when you can't, say NO. Quite simply. And do you know why ? Because it is better to say NO than YES and not to be able to hold this yes. I understood that and will try to work on that during the next quarter.
The pro emails on the phone = over! I developed slowly but surely over the weeks a sort of addiction of "checking that everything is OK" in my emails in the evenings & weekends! NO NO NO ! By doing this, the brain does not disconnect from work and – even worse – if it is added to the error mentionned in the paragraph above  (taking too much work) it just accentuates the feeling of being "under water" all the time. For example sometimes, I read a message on a Sunday, and I start answering right away. NO. Because suddenly, on Monday, I'm not rested. Also sometimes, I read an email at 11pm and I think about it at night in my dreams. NO … haha. Too many NOs. But it's important to understand what I mean here! When you are employed, you do not go to the office at night and on weekends "just to check" right? As a freelance, it's the same. So I erased a few weeks ago my emails from my phone. And I do not think I lose in quality. On the contrary. By keeping some me times, I am more efficient and my mind is rested so more clairvoyant during my work days. It's beneficial for both me and my clients.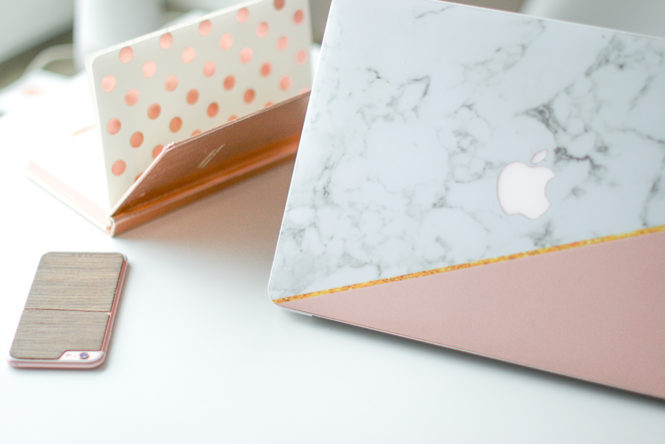 3. Have I met my objectives ?
This is word for word what I had set at the end of quarter 2:
Be more prepared for negotiacion of rates and / or be more strict on not lowering my hourly cost
Learn to be OFF for real during weekends and holidays
Keep and perpetuate my projects
So in order, I would say that I respected the first objective at 90%, the second at 60% and the 3rd at 100%. An average of 83% so, not bad!
I really made some progress on being strict on my rates. A customer wants to pay less because there are budget cuts? No problem, but on the other hand I must also reduce my scope of action. It's simple and logical. I have to stay profitable, like everyone else, and there is no shame in that. I understood that my hourly price was not determined randomly, and that there was therefore no reason to be ashamed of it. Which is not always easy in the beginning. I did not put 100% because in the completion of my objective because any negotiation always makes me a little stressed and I still need to work on it. But basically, the idea is that business is business. Although I am and will always be a very sensitive, human and empathic person, I can not work at a loss. So negotiating should never be a source of stress … don't you agree ?
Learn to be OFF? Well, I put 60%. Clearly, there is still progress to be made. But I think I'm on the right track! During weekends I hardly ever work again. It's more during my evenings that I really have to cut. Its very important !
At the level of projects sustainability, it is respected. I am very happy that my customers trust me on the long run, and I give my best to bring a real plus to their companies and concepts that I find just exciting.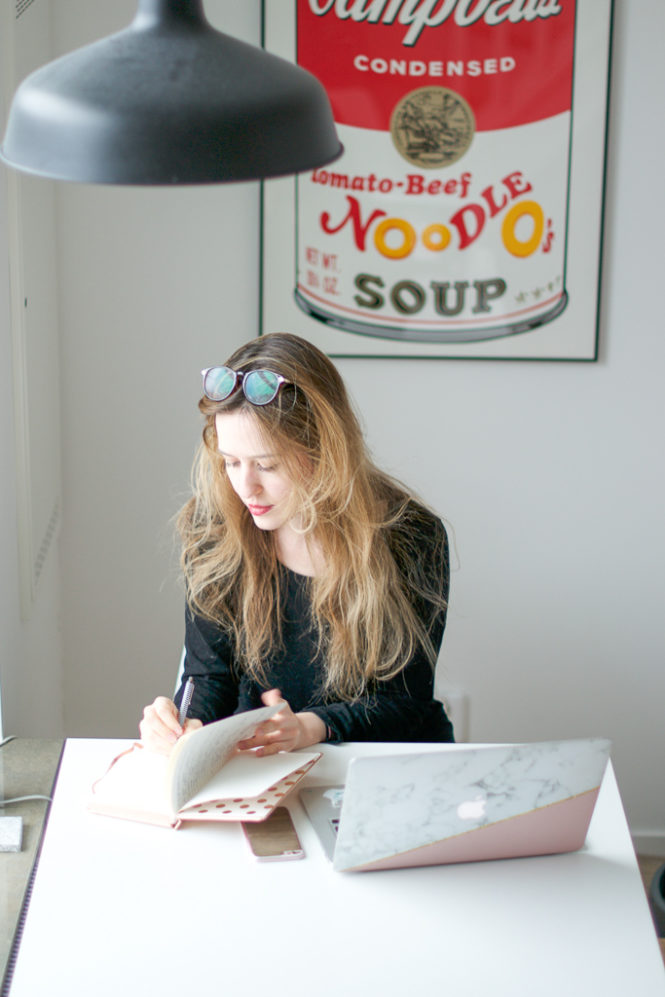 4. My goals for quarter 4
Next time I write this kind of post, it will be the 1 year anniversary of my freelance life ! Important date. Here are some goals that I set for myself to finish the year in style (hopefully).
Do not forget to think about profitability: I am very kind, and dedicated. But I also have a lot of taxes and time that is not invoiced (because of accounting, because of administration, ect), so I can not afford working for projects without charging every hour, for example. What I tend to do sometimes … often. 2 extra non charged hours here and there, it really adds up at the end of the month ! And with the 55% to 85% of taxes we have here in Sweden (depending on income), I must think profitability. Those who are self-employed must know very well what I am talking about. Here's what I want to do by the end of my first year : having a profitable business model for the next year.
Continue working on the fact that real OFF breaks are needed. Weekends, evenings = no work. Keeping some space for exceptions, of course! But otherwise, it's no work but insteads : cuddles to the cat, coocooning with the darling, good TV-series, good dinner … in short … rest the brain to be more productive the day after.
Learn to plan my time and have a balanced workload. It's good to avoid having "too little" work, but it's important to not have too much either. So I have to learn how to say no when it is not possible for me to take extra. In order to keep quality on all projects, to not work in an emergency and avoid stress, which is so harmful both for productivity and for physical and mental health.
So… go go go !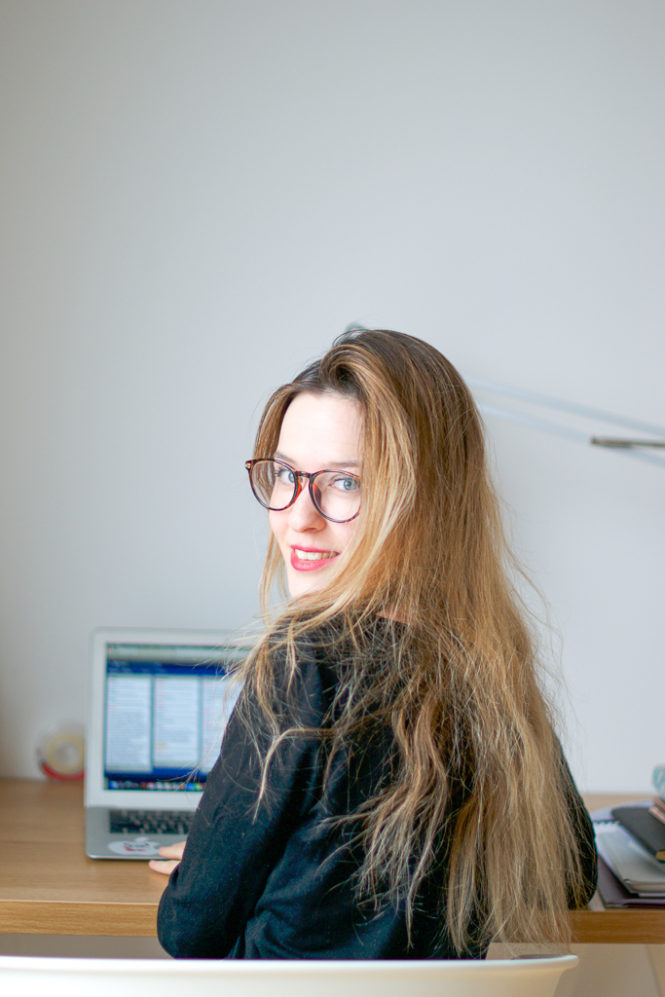 5. My advice for you
Do not hesitate to equip yourself with tools that can really help you. The brain can not record everything ! Tools can be a real help everyday ! Here are some tools that I use everyday and that simplify my life:
Trello : a free planning tool where you can create tables and make lists. Personally, I created a "TO-DO" table with lists, with: a TO COME list, a list IN PROGRESS, a list IN VALIDATION, a list DONE. You can add deadlines to each task in these lists, and move them according to the progress on the project. You can also create "labels". For example, I have a label and a color per customer. This allows me to have a dashboard of all my current activities whenever I want, and especially not to forget anything. It's really great!
Toggl : Another free top tool for freelancers, this one is a time counter. Here, the same. Instead of counting your hours on paper, or even worse in your head, just press "play" when you start working on a project, and "pause" when you stop. You can have multiple projects, multiple colors, and this allows you to know exactly how much time you spend on each project. Ideal if you charge per hour, because you only have to download a report at the end of the month for each customer. If you are billing per project, it will allow you to know if the work you are providing is adequate with what you have budgeted / billed for.
Get informed, do a lot of monitoring! I realize, working in digital marketing, that everything moves all the time. Big mistake is to get drowned in your work and stop getting informed in your field of work. Because in a few weeks you can be outdated. I invite you to look at what is happening in your field and country in terms of informative sites or blogs, and to subscribe to newsletters. It's the easiest way to receive info directly from your mailbox!
---
So, I wish you a beautiful productive week! I hope you liked this post and that it could inspire and/or help you, in a way.
Feel free to comment and share your experiences as freelancers or freelancers-to-be.
*What were your best achievements this quarter ?*
*Things you could have done better?*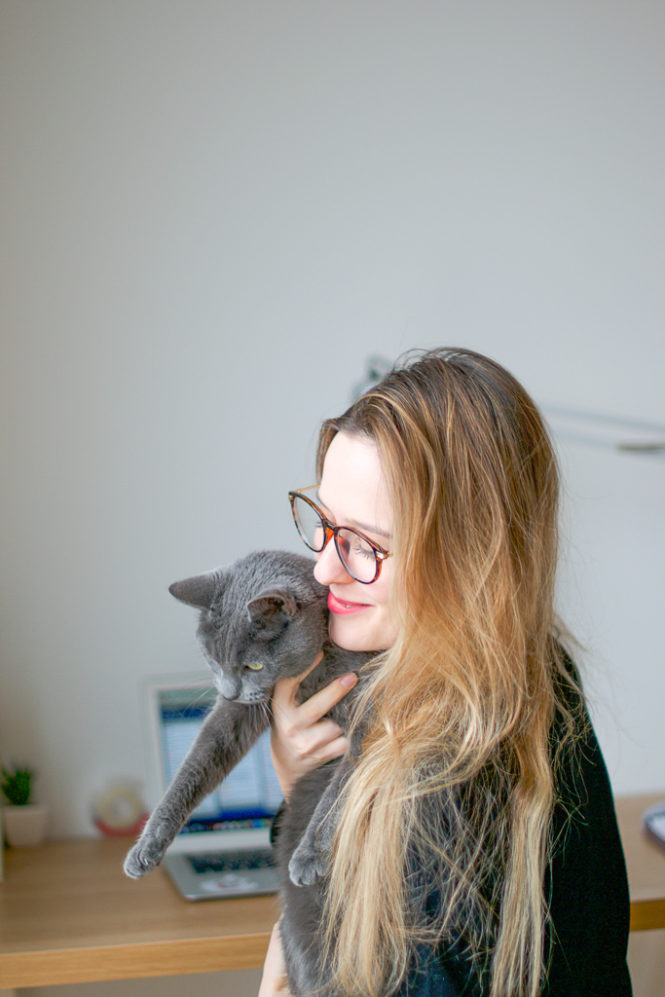 SaveSave
SaveSave