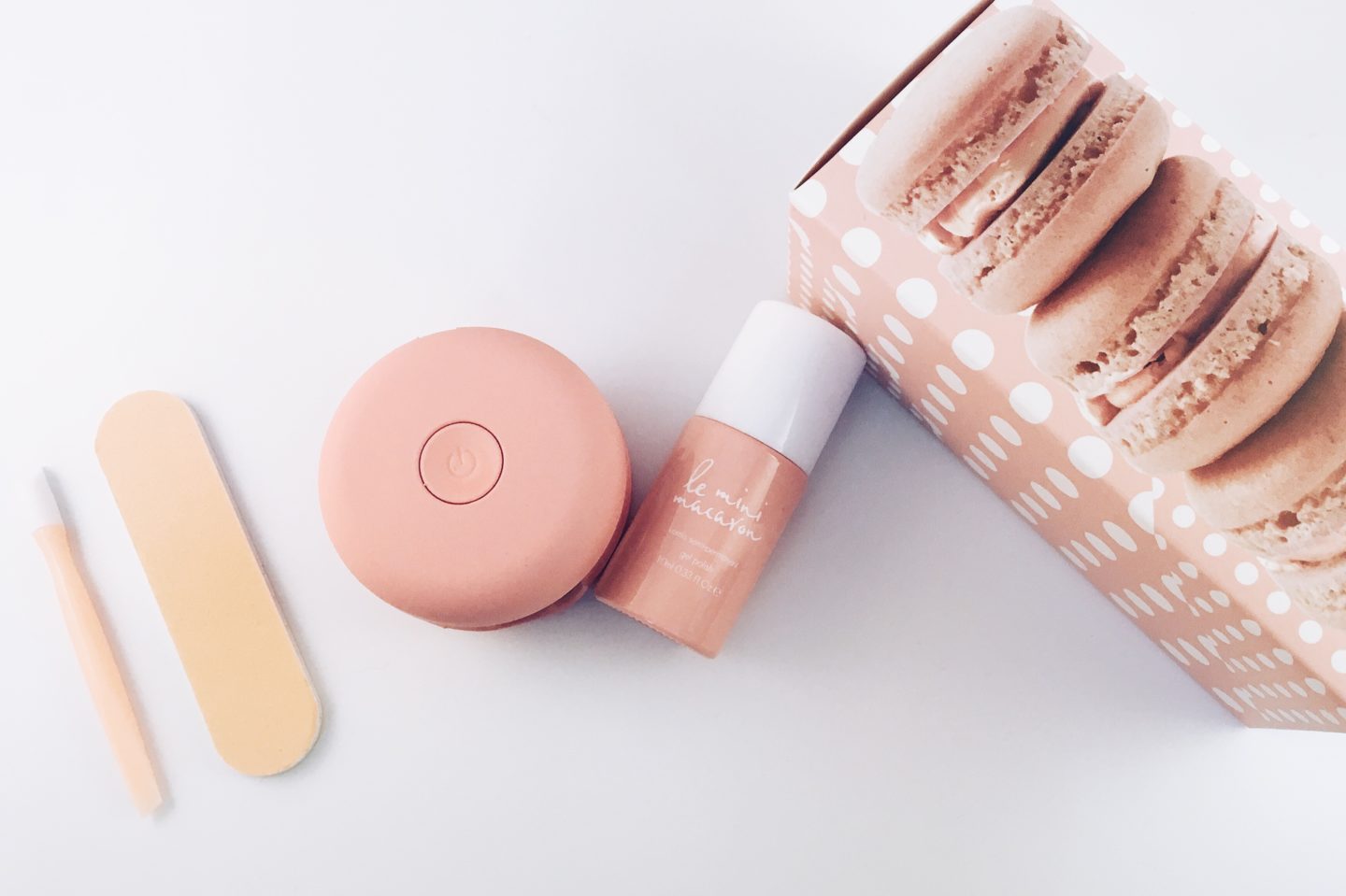 Hello lovelies ! Today we're talking nails and nail polish on the blog. I have recently discovered the gel nail kit "Le Mini Macaron Paris" which is just so cute, yummy and girly. When I saw all those beautiful pastel colors, and this super smart concept, I couldn't resist! But also, because – as you know – I LOVE new beauty products discoveries! And… I love food. So to all this "macaron" thing, I say YES! Curious? Then let's go for more details!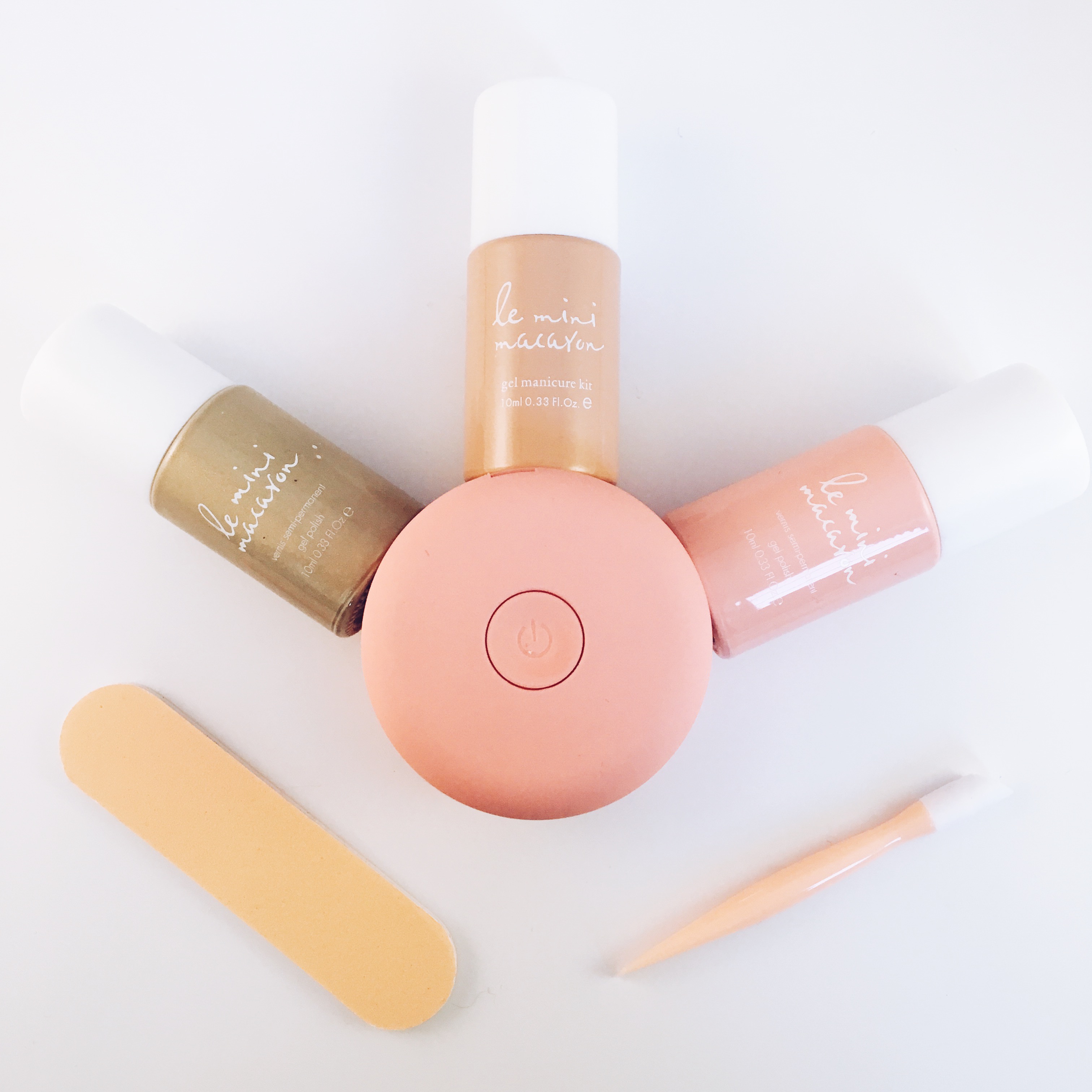 Le mini macaron Paris : the practical and affordable gel nail kit
The concept of this gel nail kit : being able, at home, and for less than 33 euros, to do your own gel manicure like a pro. And without going to the beauty salon, which is way more expensive ! The kit contains :
The Mini Macaron, which is a LED that helps the gel dry and stick to the nail
A semi-permanent gel polish
Remover pads 
Cute tools like a cuticle stick and a mini nail file
A USB charger for the Mini Macaron

 

Some detailed instructions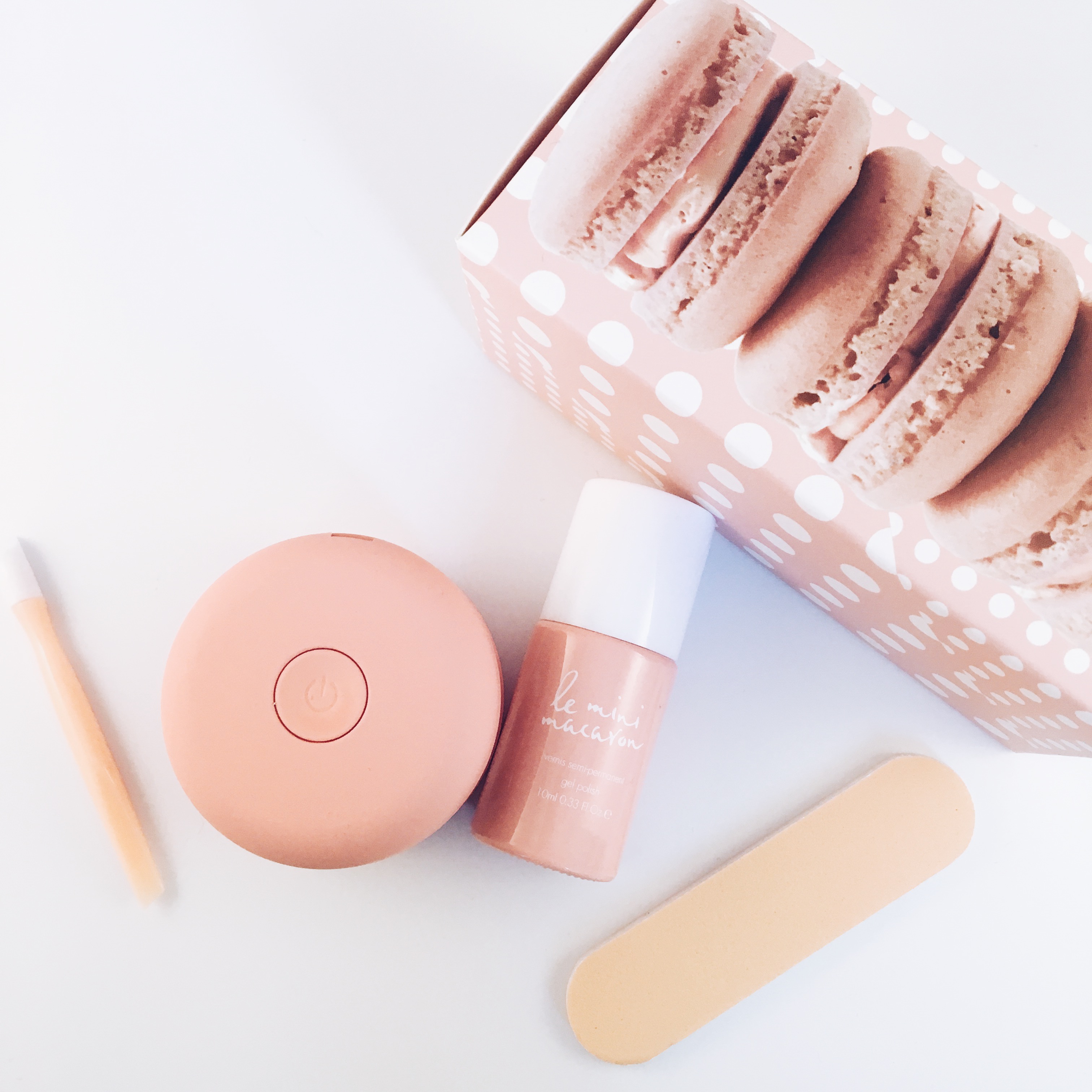 You just need to apply the polish normally, making a very thin layer. You do a first nail, you place it in the Mini Macaron, and you push the button + then wait for the light to stop. It stays on for 30 seconds which is the needed time to dry the gel. Then you go on until you've done all the nails. I personnally only applied one layer (but maybe I should have tried with two?).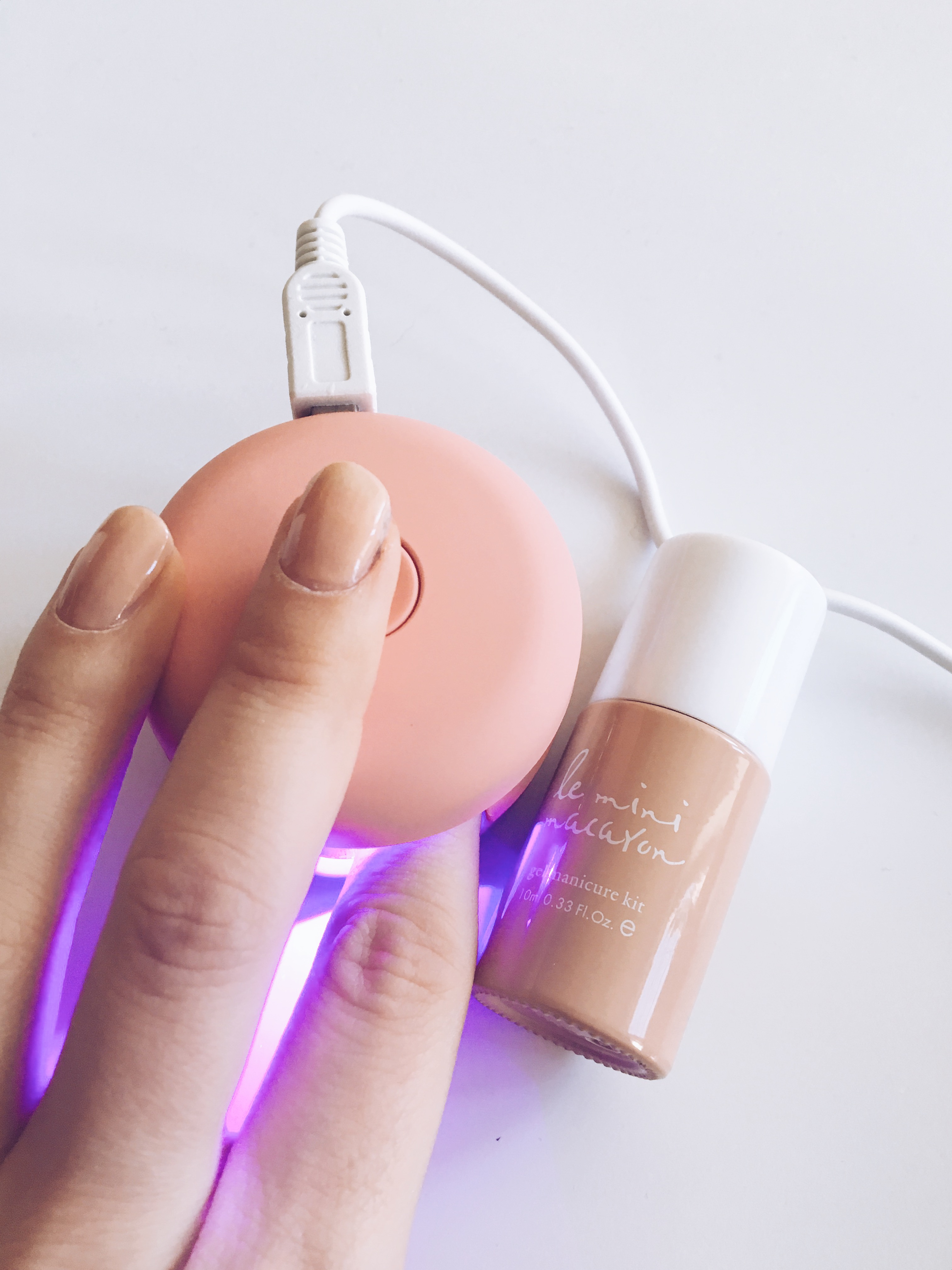 First impression : very quick and convenient for a great result ! It took me only 10 mn to fix both hands which is pretty short. The gel polish color is super beautiful and discrete. I've used this time the "Rose Crème", very nude, that I love. But here are the 3 colors that I chose : sweet and pastel. With a big crush for the golden gel which will be just perfect for Christmas !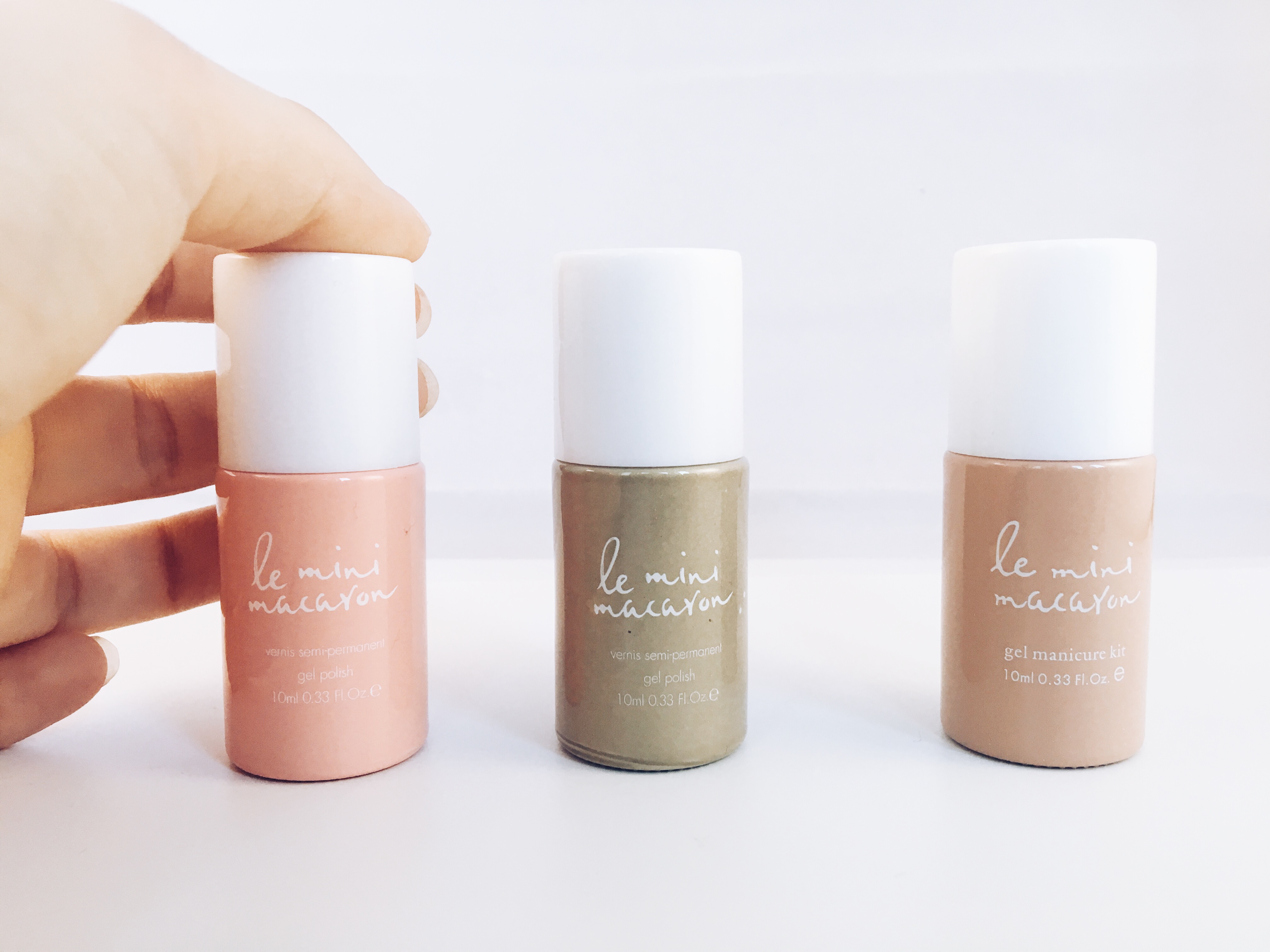 Here I'm not gonna lie to you : nothing that blew my mind compared to what I'm used to. Maybe I made some mistakes though : for example I applied only one layer instead of two. One only becauce I know that gel polish is pretty thick already so I didn't want to make it thicker. It lasted perfectly the first 2 days, but then it started to peel off. I kept it 4 days in total and I removed it. I'll try again with two layers, maybe it will last longer ! 🙂
+++ Any of you who tried it? What was your opinion on that part? +++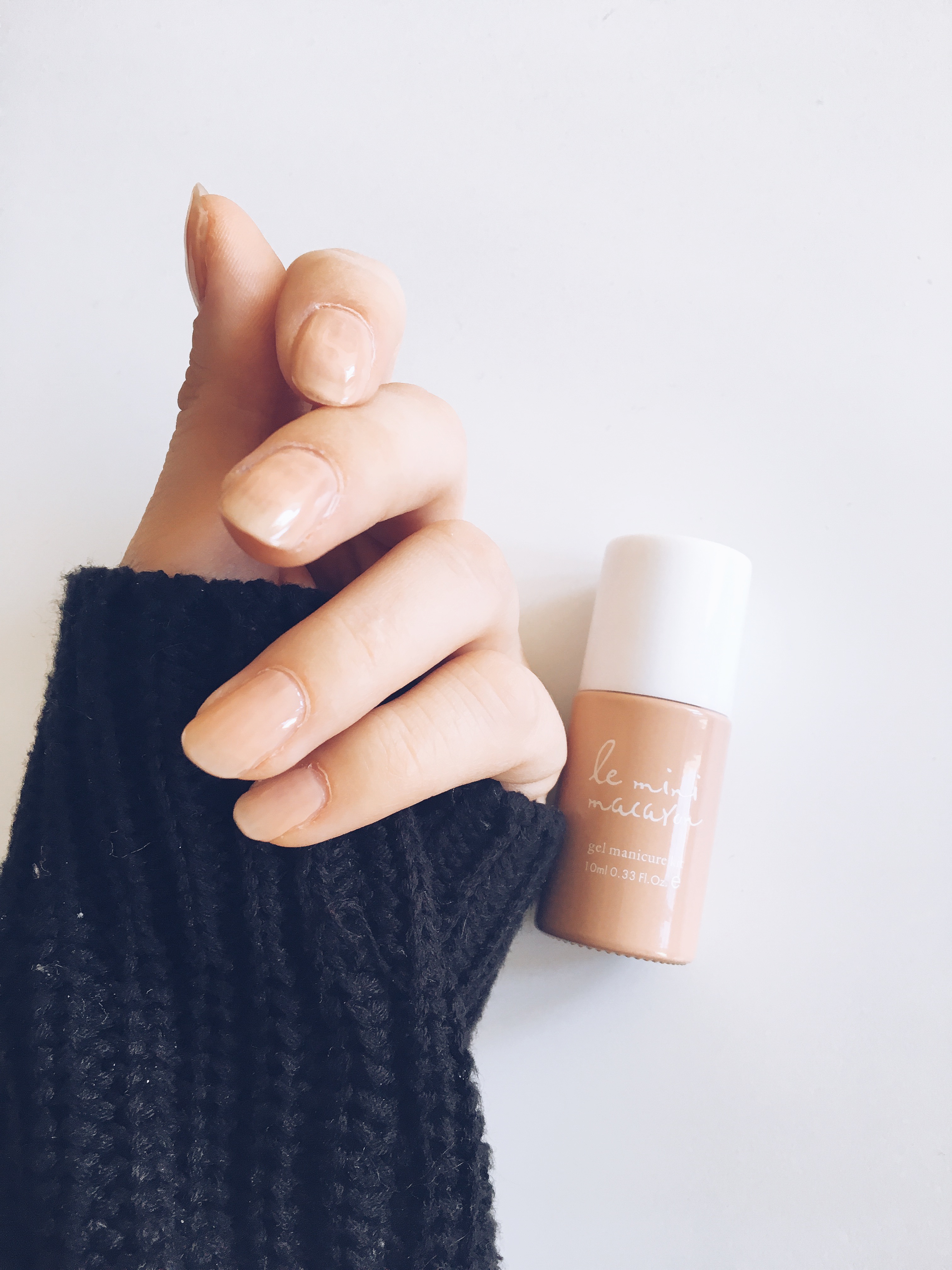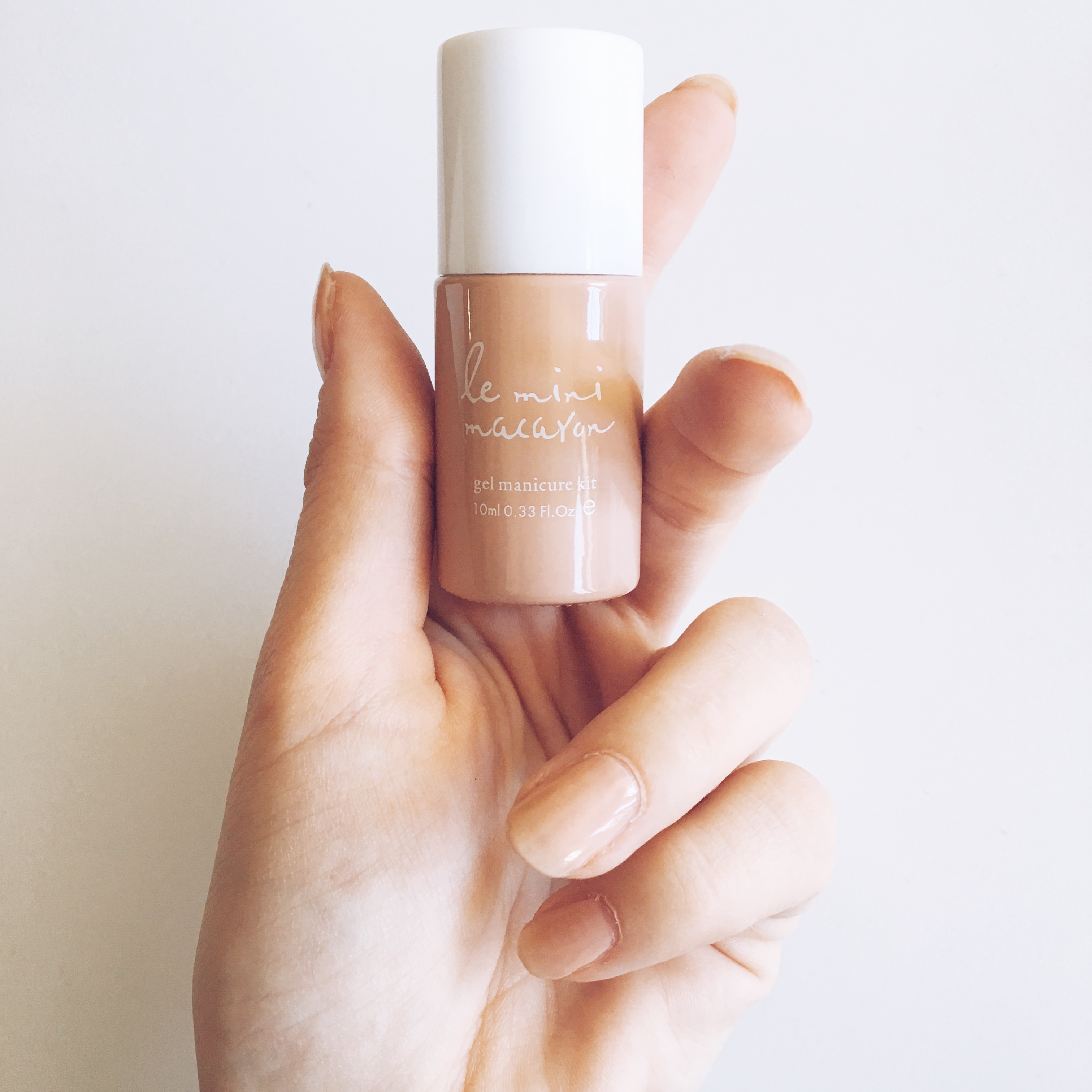 To remove the gel, you can use the remover pads from the kit. But I think classic nail polish remover should also work ? What the instructions manual says : open the pad, position the nail against the wet face, close it on the finger thanks to the rubber part and leave for 15 mn. It softens the gel and then you can push it away with the cuticle stick. 15 MINUTES ? Hmm, no thanks. Maybe I'm to "healthy affraid" but I'm thinking it has to be so agressive for both the nail and skin around to leave this chemical on for 15 mn !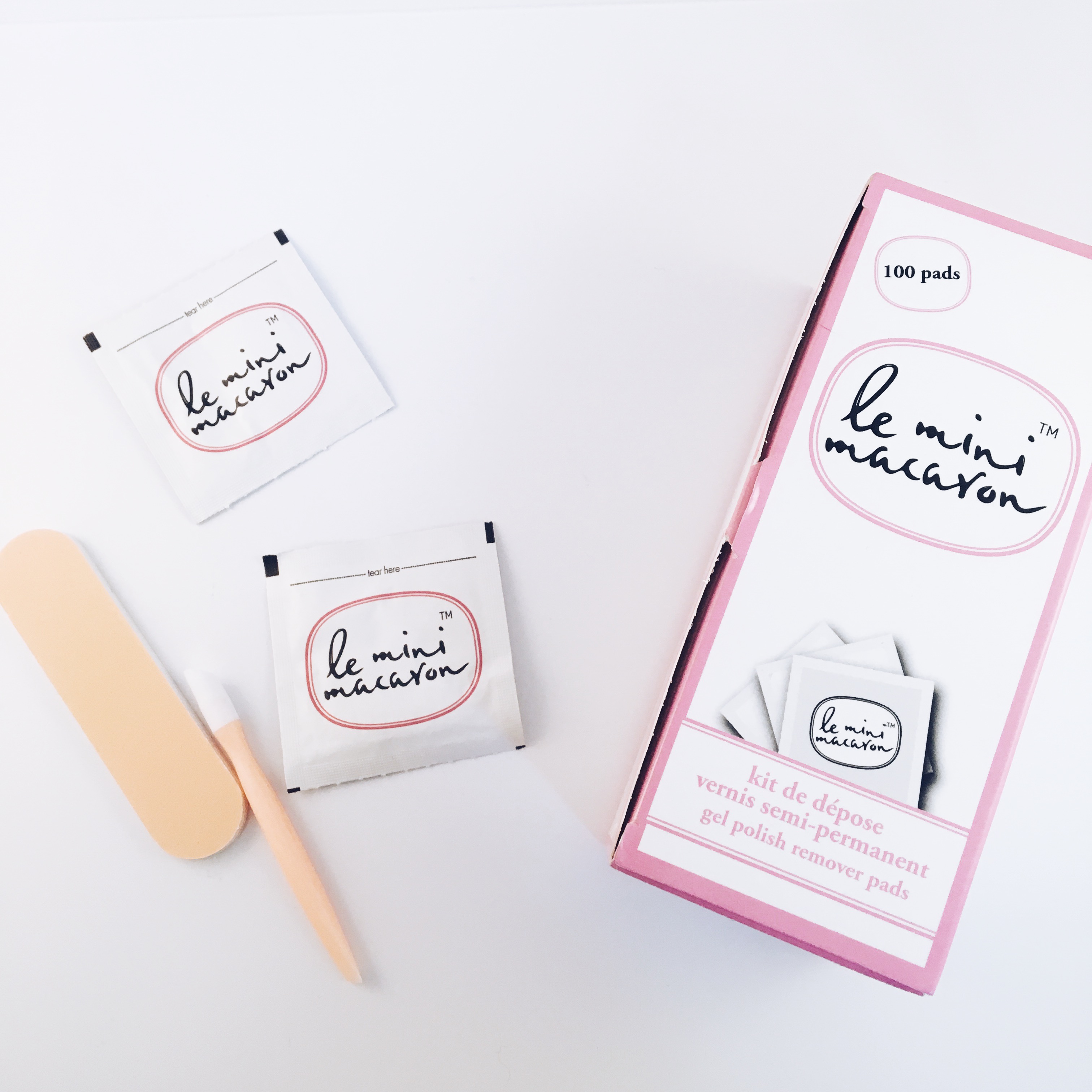 What I did : I left it on for 30-45 seconds (Yes you've read correctly, I'm very stubborn :)). And you know what ? It worked. I could just "scrape it" and "push it" away using the cuticle stick and I have to say, it was actually a very satisfying thing to do. I have to say ! Did you ever enjoyed scraping your nail polish with your nails when bored in a train for example ? Yeah ? Haha, it was the same, but easier and even nicer. So nice. A bit like bursting bubble wrap ! 😀 So in the end, just for the pleasure to remove it, I'll use that gel again. Haha. And little extra : it really didn't damage my nails ! They felt even soft after. (Weird, but no kidding, they were soften than usual !). 
But, really, why 15 mn? I don't get it. Or maybe I missed something ? Maybe because I applied only one layer ? Even if I apply two next time, I'll leave the pad on 1 1/5 mn max ! And then you can use only one pad for the whole hand. Savings!

A very nice kit, affordable and efficient that is worth the price ! I love the Mini Macaron LED lamp, so cute and girly. And something great is that you can use it with all your nail polishes and not only those gels ones. I think you can also keep it for long as it's power connected.
It doesn't last so long to be revolutionnary but maybe I also didn't apply it correctly ? Anyways, even if it doesn't last for long, it's really fine to me due to how easy and quick it is to apply and remove it. It's just OK to do it more often.
The colors are so beautiful. The concept and packagings are adorable. 100% like.
Do not forget : no need to leave the pads on for 15 mn, according to me. Just leave them on for a minute or so and push the gel away using the cuticle stick. Satisfying moment guaranteed !
To see all the colors and the kits (the Mini Macaron is not only pink but they are many), it's this way on the Mini Macaron's website !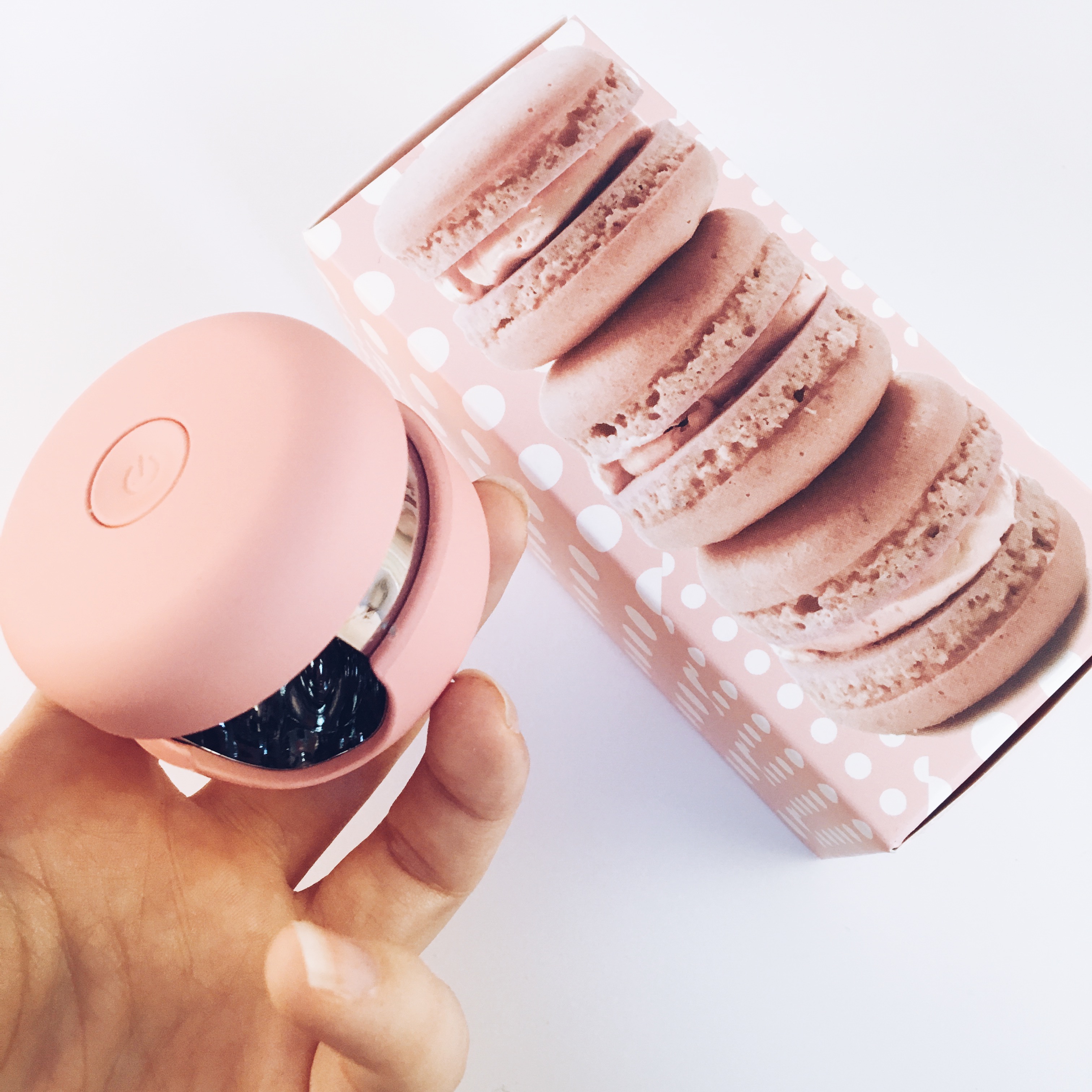 +++ Have you ever tried the Mini Macaron ? +++
+++ If yes, what did you think about it ? +++ 
+++ If not, would you like to try it ? +++