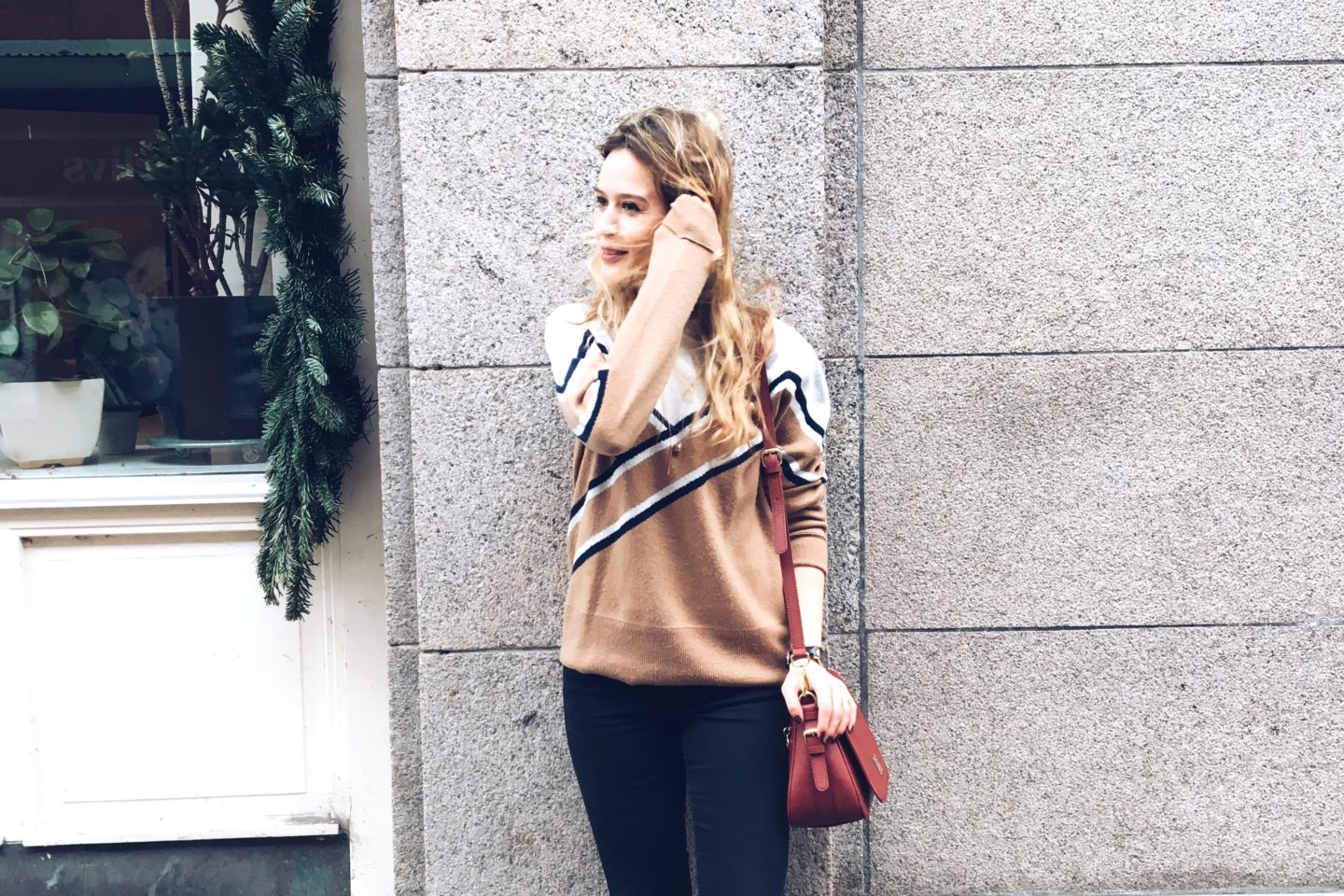 Hello my lovelies ! How is the week going ? Looking forward to Christmas ? Here you can really feel Christmas is coming… Everything has switched to Christmas mode : packagings, street decorations, the cold outside and the warm light coming from candles and fire places inside homes… So cosy ! I'm like a child, I can't wait ! So we decided to put on the Chritmas tree + decorations this weekend with my boyfriend ! And you ? Anyway, this cold outside makes me wanna wear very cosy and comfy clothes ! And that's exactly what I was wearing this weekend, in Malmö's streets, when  we shot this look with my geometrical wool sweater. 
My love for wool sweaters and geometrical things
I really love geometrical things. And geometrical things are so trendy these days ! The scandinavian lifestyle has expanded everywhere :  home decoration, jewelry, goodies and even clothes. I have a real collection of geometrical jewelry at home, shopped from diverse brands ! I also fell in love for this geometrical wool sweater from the brand Gina Tricot ! So warm, soft, and cosy, and perfect to give me a geometrical look as I like !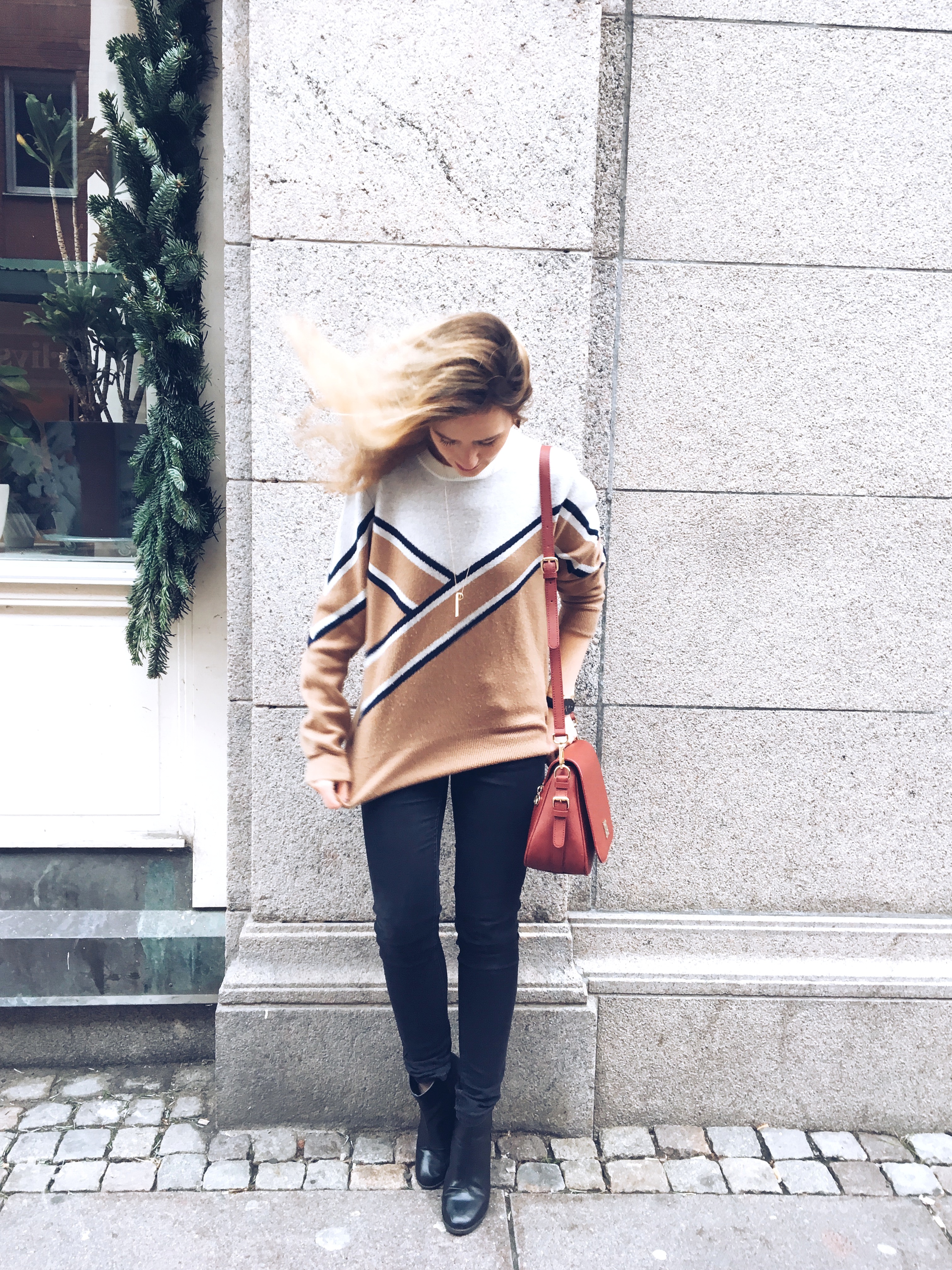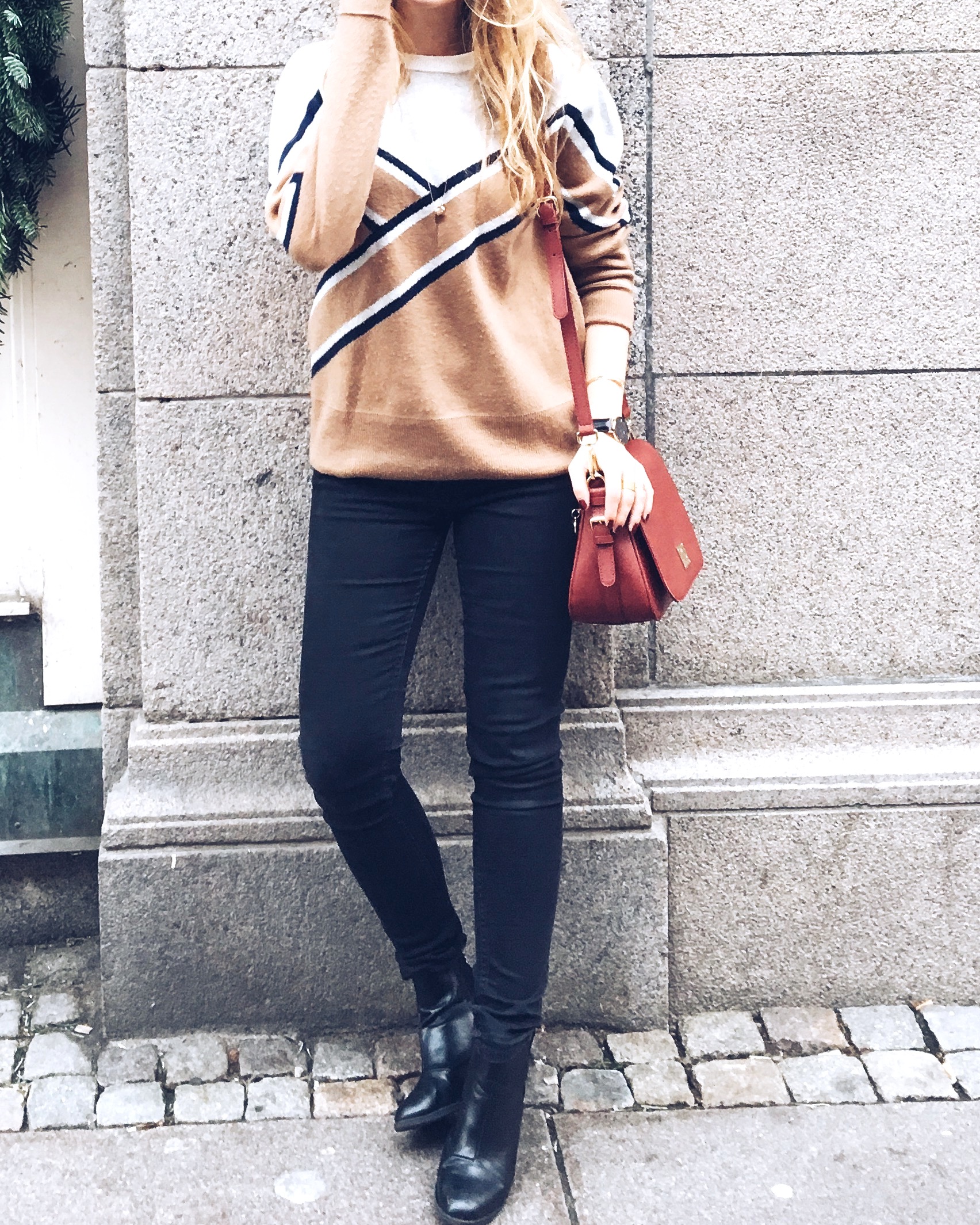 Little close up on my new rings from a jewelry creator brand I've just discovered : La Jungle. A passionate designer, with talent and great ideas who melts different materials to create those pieces. Those very original creations are worth being discovered. I'll talk about them more on my instagram ! And of course, my eternal Daniel Wellington watch from the new Classic Black collection that I LOVE!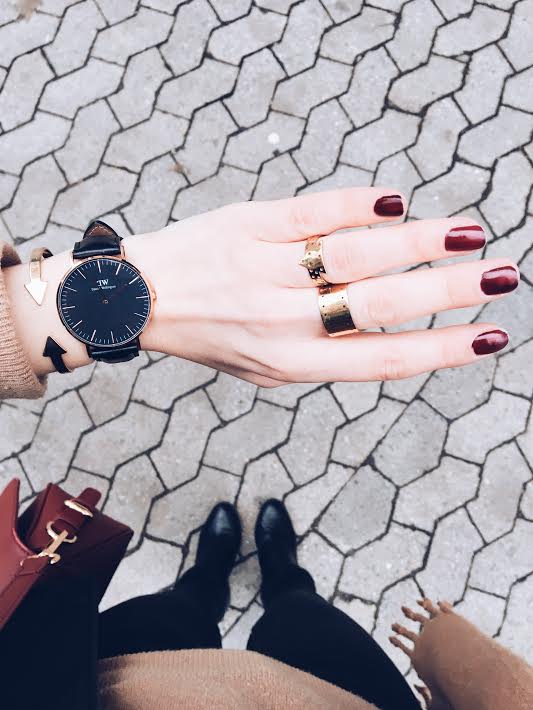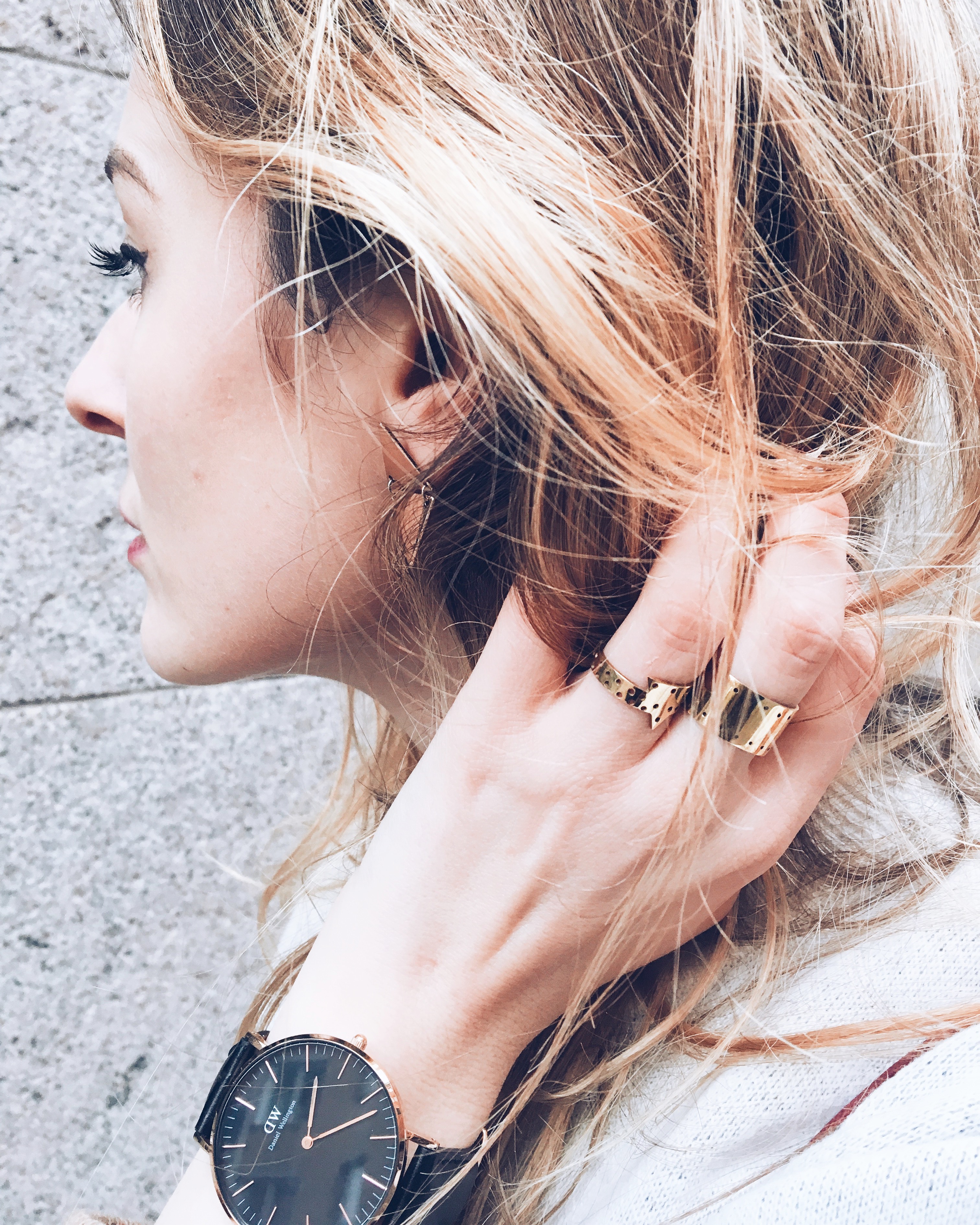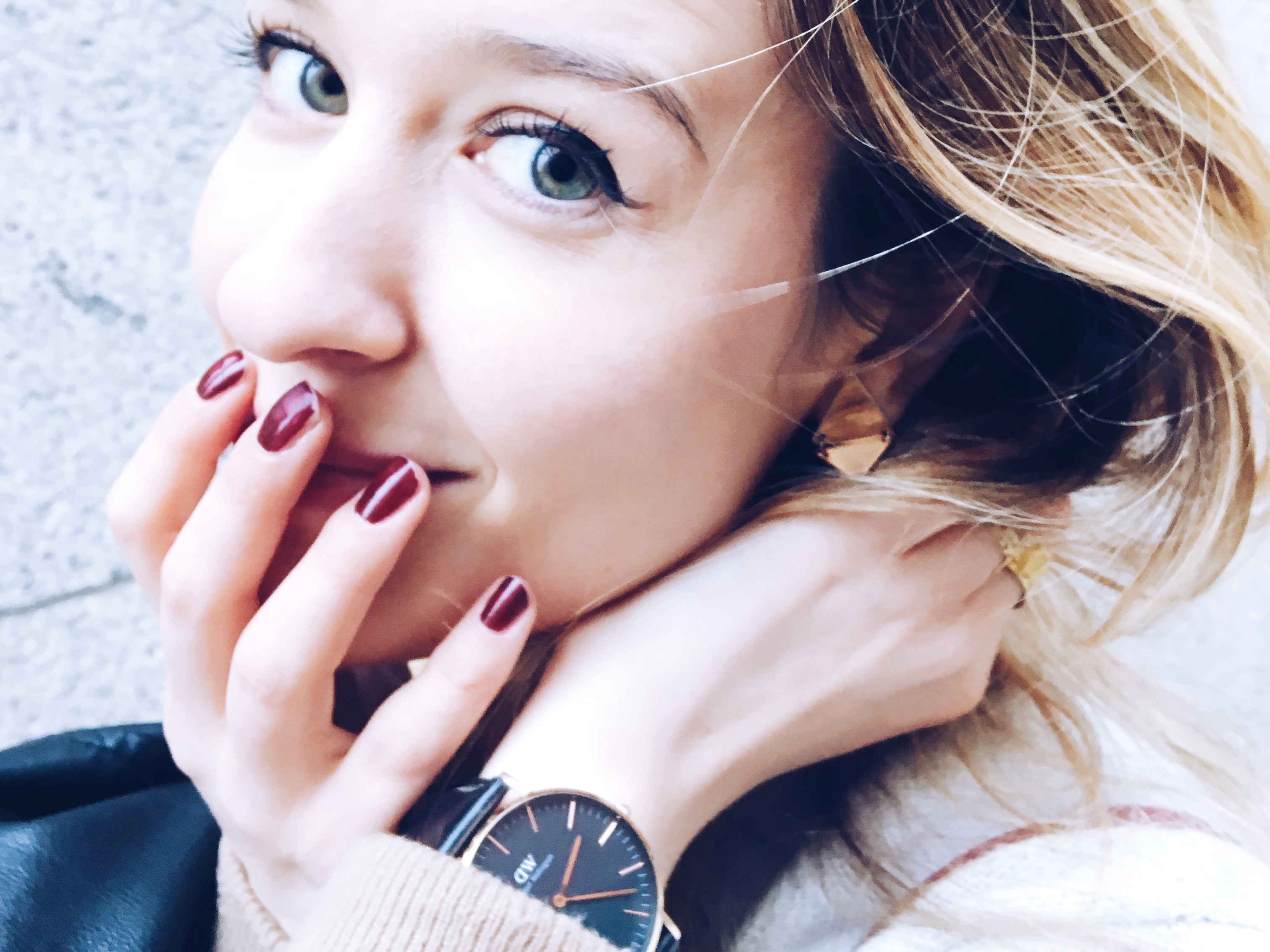 I also added to this look my fake leather (well imitated) jacket from Pimkie that I've had for years, one of my favs ! Incredible how long I've been wearing this jacket and how good it looks still despite its very low price. Who said that Pimkie clothes were bad quality ? Some classic black slim pants from Cheap Monday (well-know brand to give you a nice a**, haha) and, my lovely Koneety bag ! I had a real crush some times ago for this brand. I actually talked about it here if you've missed it ! Its red colors fit perfectly my Chanel polish of the day.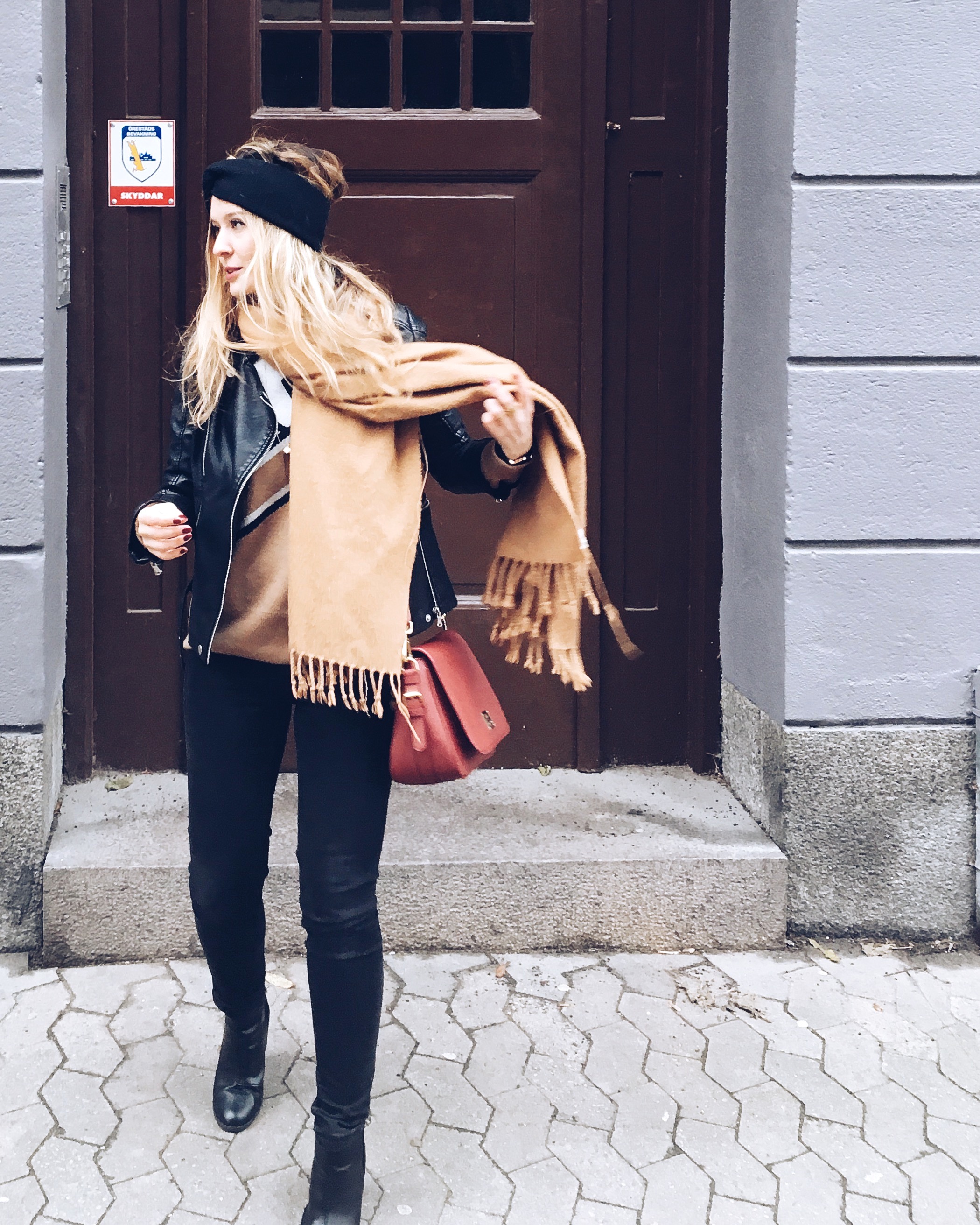 To complete and finish the look : a black headband, a brown scarf and some black boots (all from H&M my master of shopping) and a geometrical necklace of course! I love this kind of headbands these days ! It varies from the classic hats and keep our little ears warm, giving some style to the outfit !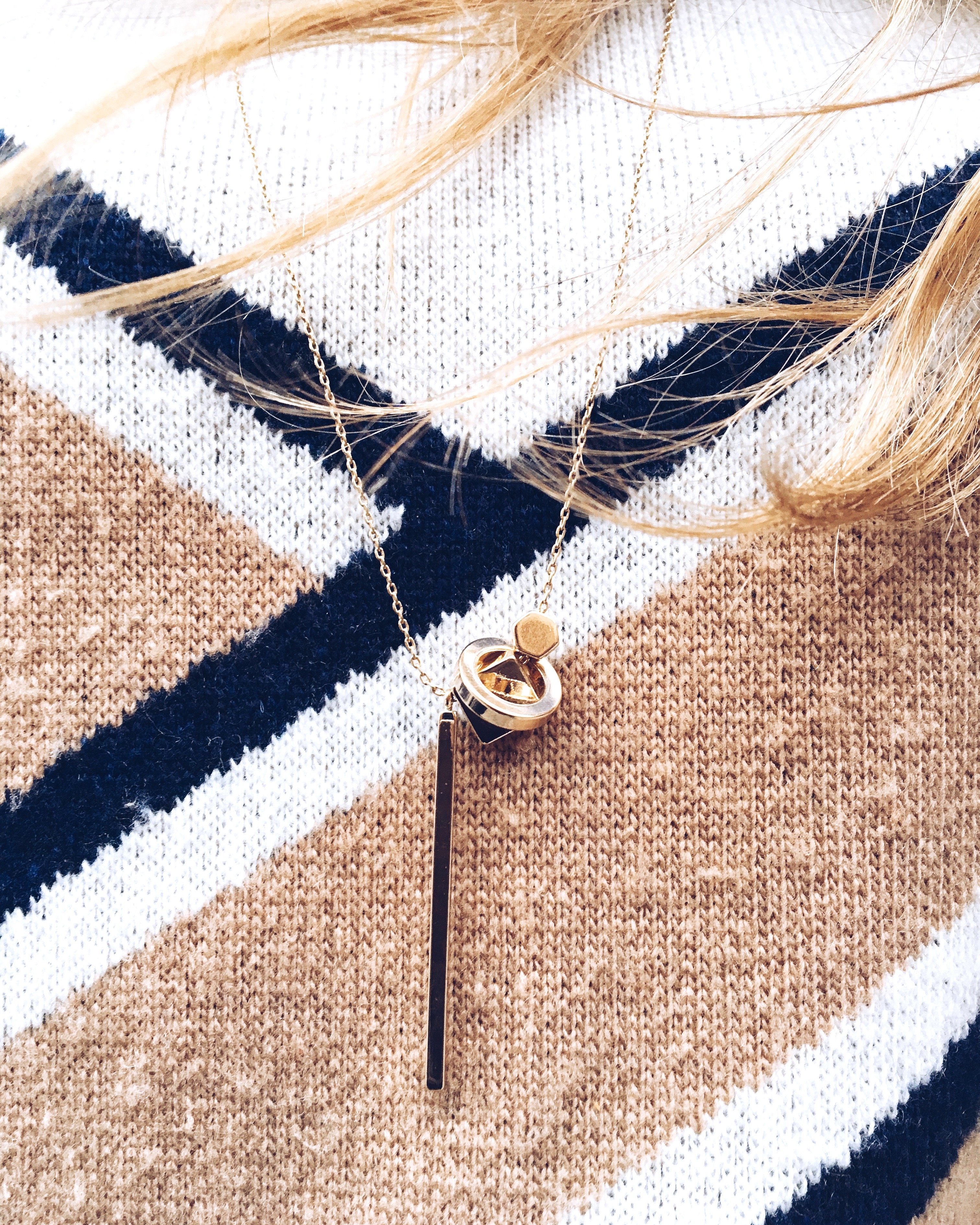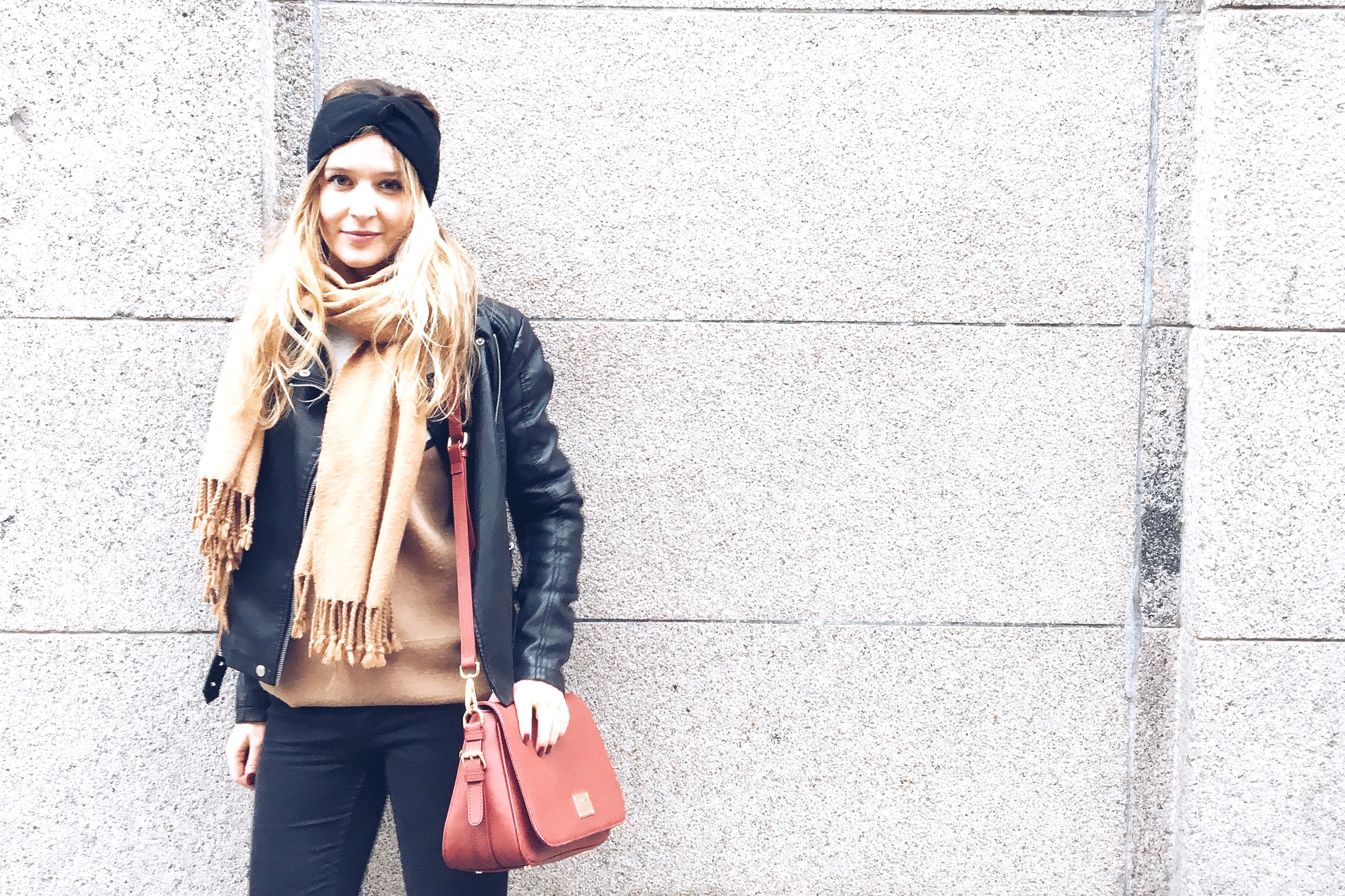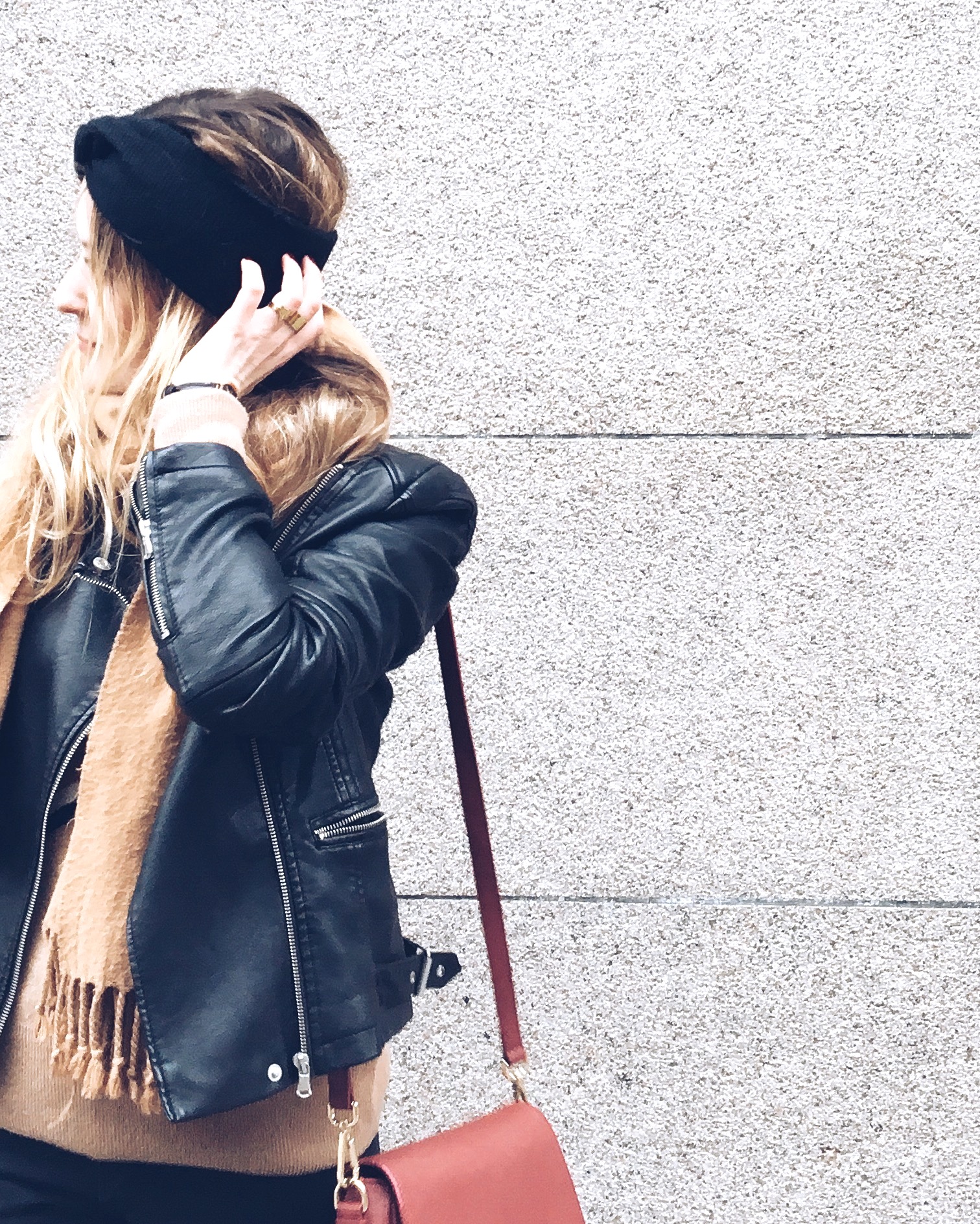 Here you go my dears ! I really hope that you liked this look, with this wool sweater that had so much success on Instagram ! 

To shop the master pieces, it's this way on the "Shop My Look" tab
Crédits :
Geometrical wool sweater Gina Tricot 
Slim pants Cheap Monday
Boots, scarf, necklace and headband H&M
Fake leather jacket Pimkie
Neety bag Koneety 
Earrings, bracelet Pieces 
Daniel Wellington watch,-15% on the website with the coupon code PLUMEDAURE until 31/12/2016
Chanel polish, N.18 ROUGE NOIR