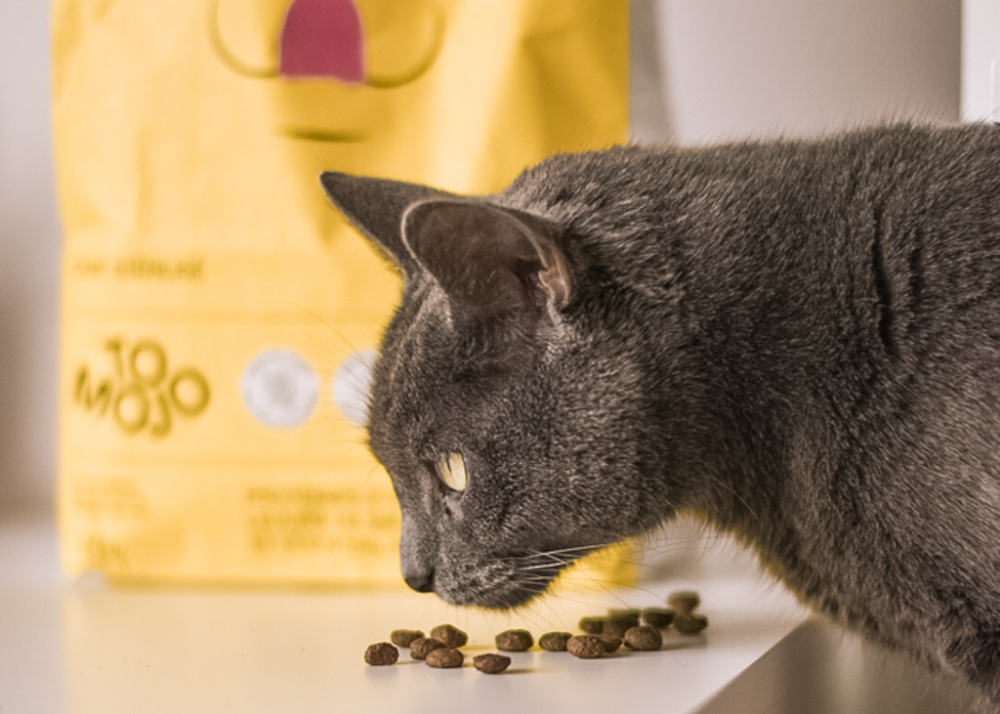 Many are those who pay attention to their diet and seek to consume better. What we are looking for in this case are products that are more respectful of the environment and healthier. We are used to doing this for ourselves and our families, but why not for our little pets? Today I would like to introduce you to a brand of healthy cat food and healthy dog food that I recently liked a lot: Tomojo.
In partnership with Tomojo – but my words are nonetheless sincere
Insect-based healthy cat food (and dog food)
The brand started with a simple concept: replace meat with insects. Meat-free cat food made of insect flour, to be more precise, which is an excellent source of high-quality, nutrient-rich protein. This has the advantage of presenting an option for quality meals for your little furballs while also making an action for the planet! In fact, using insects instead of meat requires less natural resources (less space, much-reduced water consumption) and emits fewer greenhouse gases.
Leia and her healthy cat food
Leia had the opportunity to try these delicious kibbles and although she was a little curious and skeptical at first, she was eventually convinced. The brand indeed advises to make a smooth transition for your cat or dog, with for example: a quarter bowl of Tomojo kibble and 3/4 of the usual kibble for a few days, then half and half, then 3/4 Tomojo cat food 1/4 usual cat food, then full bowl. This way, your little hairball will get used to it very gently.
A price no less affordable than what I was used to…
I compared the prices, and what's great is that these healthy cat kibbles are no more expensive than what I used to buy (Purina One) if you compare prices per kilo. So, frankly, considering the benefits for my Leia and the environment, why pass up the chance?
What's more, these healthy cat kibbles and healthy dog kibbles are also suitable for intolerant pets (absence of gluten, wheat, corn, soy, egg, fish, dairy products) and allergy-sensitive ones. Truly, they're absolutely brilliant!
---
In short, I think this healthy cat food and dog food is fantastic, and I can only recommend it to you. It's worth trying at least with a packet and see if your cat or dog likes it, in order to, why not, change definitively towards this healthier and more respectful alternative. Or to vary, quite simply :).
Thank you for taking the time to read me and see you soon!