How can I start this edition of the Good Things of March (the Instant Plume of March) without talking about everything that's going on right now? What we will all remember from March is the coronavirus crisis that has turned our routines upside down. We will remember the very strange atmosphere that reigned everywhere, where all the news spoke only about covid-19 and its social, economic and health impacts. We will remember the confinement, the social distancing, the penury of toilet paper… (:D) But, we will also remember what helped us get through this difficult month. This period could not be a better example of why small joys are important. How staying busy during confinement has been enable thanks to these small things. This edition of the Instant Plume of the month is the perfect occasion to talk about these small things. For the newcomers, know that this little get-together to talk about the little things that make us all smile is a monthly edition (even beyond the crisis). But it makes so much sense this month. Right now, we are all refocusing on the little joys of everyday life. Because they are the ones that keep us on track. They are the ones that cheer us up. They are the ones that keep us busy and take our minds off things. They are the ones that motivate us to get up in the morning. So how about focusing even more these for March, all together for a little moment?
Staying busy during confinement
In spite of all that is happening, and all the anxiety and pain it can generate in individuals, there has been some good in March. Don't you agree ?
I'm thinking of many things, such as the online solidarity impulses, all the jokes (photos, videos, publications) around confinement, as well as the mutual aid measures between people, the support for the staff who work hard and who keep society (and people) alive. It's beautiful to see how the crisis can lead us, human beings, to be creative, and to propose a lot of things in order to support each other. 
I'm also thinking about what each person who has been staying at home does to stay busy during the lockdown and exacerbate the creativity that's in him or her: housekeeping, cooking, creative arts, calling and checking up on loved ones, and so on… it' s an opportunity for everyone to do the things that are always postponed due to lack of time. These are already some of the positive aspects of our current environment.
I would like, as I do every month in the monthly Instant Plume, to introduce you to the little things that have personally helped me to get through the month of March: my little #instantplume of March. You can find all these little things also on instagram on the hashtag #instantplume, with the almost 5,000 little things from our whole little group (all those who have been using this hashtag to share their little everyday things on instagram for almost three years).
Don't hesitate to get started on the hashtag #instantplume, as well. Right now, it makes so much sense to share our little things with each other. More than ever. 
In a second part, we'll share, as we do every month, YOUR little things of the month. I love to see your nice posts on instagram. Thanks a lot to those who already use the hashtag. You are little rays of sunshine.
The little things of March – great for staying busy during confinement!
Cooking, nothing like it for staying busy during confinement !
And I know I'm not the only one. A lot of us are going over to the kitchen right now to keep busy during lockdown. Don't we? On my end, especially on the weekends, I make a lot of small dishes, desserts, and we ENJOY THIS.
By the way, here are my most read recipes on this blog, which I'm doing non-stop at the moment.
My ultra easy homemade bread recipe (with or without a food processor)
Delicious and rather healthy chocolate-banana muffins (everyone loves them, I really recommend this recipe!).
My easy Chai Latte recipe, ideal for the immune system at the moment and to make your body (and soul) warmer
Butternut soup with Asian flavours. Trust me, it's smashing!
Want to see my other recipes? It's over here.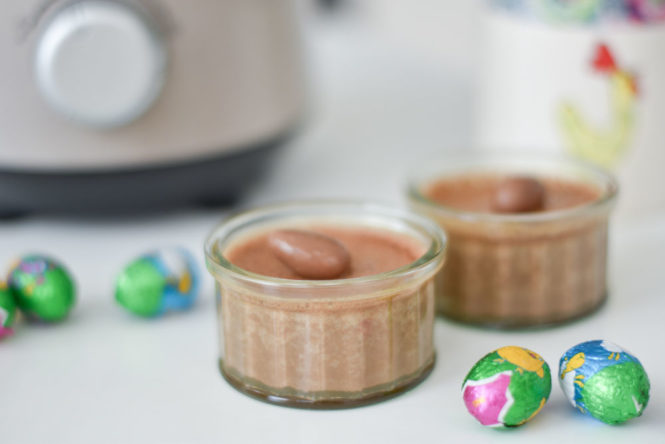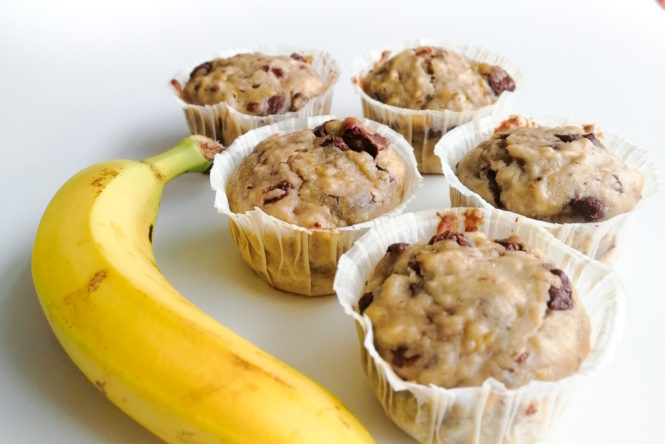 ---
Drawing, a real meditation
And like every month, I drew my month. Here's the result. Almost everything is here, as far as my Mars activities are concerned. Hihi. Watching TV, playing Nintento Switch, washing my hands (a lot), enjoying the pretty springtime that's here anyway, calling my family and friends, staying zen, and taking care of my little kitty Leia (who, I assure you, is delighted to have her two humans always at home). 
Are your pets happy with the confinement too? Here are at least some who really benefit from all this. Pets and confinement = love!
Psst… if you like, I've cataloged all my little illustrations on this page. 
---
Enjoying our loved ones (and our little hairballs)
With Simon, my beloved, we feel really lucky to be able to carry out our profession from home. We both work in the digital world – he as a developer, I in marketing – so as long as we have the internet and a computer, we can work. I know that not everyone is so lucky. We are really grateful and are doing our best right now – even more than usual – to bring real value with our work in these difficult times. 
As a result, Simon and I are both at home, and it's an opportunity to enjoy a lot of time together. We give each other our personal space during the days, but we share our meals and evenings. We also practice our relaxation activities together (this weekend we planted a lot of things in pots, for example). In an article I gave you all my advice on how to start gardening indoors (with or without a balcony).
And also, we enjoy Leia to the fullest. For her, the confinement situation is a joy. She is always on our laps! We play, we cuddle, she purrs… pure happiness! Kitty's word. Pets and confinement is the new cool.
---
Laugh as much as you can to release tensions!
And this in several ways. I've had a lot of fun with all the videos about creative confinement. There's lots of them on YouTube.
Otherwise, it's time to watch Netflix and others (HBO, Amazon Prime). Focus on funny series, we all need a good laugh a day right now. Here's a top 26 of the best comedy series on Netflix from a few days ago, for those who lack inspiration. 
---
Relax, sleep, meditate 
Since we have time, let's relax. Take the time to take your time, get some rest, get enough sleep. I know there are many people out there who are having trouble sleeping because of recent events. If this is the case, read my article on how to fight insomnia here (I've been there too and I have lots of good advice to give you).
Otherwise, don't hesitate to start meditating. There are many applications such as Calm (my favorite) or Mind that help you practice short and guided daily meditations. It really feels good and helps overcome anxiety.
Other activities that are relaxing: gardening ( can be done indoors: read this guide article), colouring, drawing, knitting, playing games, and so on. Allow your ideas to flow and get creative with your 10 fingers! For a creative confinement.
Also, one last thing that helped me to hold on is the walks in nature. Yes, because here in Sweden we are still allowed to go out as long as we are not in places where there are too many people. And with Simon we live on the outskirts of the city near the countryside. So I was able to enjoy the beautiful scenery that spring has to offer. And for those of you who don't have that opportunity, or no garden in France, I share my beautiful flowers with you in hoping that they bring a little spring into your screen.
---
Workout at home
Because confinement doesn't mean being lazy. Anyway, not too much! So I try to keep in shape by doing a little workout every day, even if it's 10 or 15 minutes, it makes you feel good.
There are plenty of workouts on YouTube. I'll share with you the two channels I use the most at the moment: Sissy Mua which offers a lot of videos for all levels (in French but you can still follow it as it's pretty visual) and Pamela Reif (in English) which offers a lot of short videos for a quick but efficient workout.
---
Your #instantplume or March – thanks for your good vibes!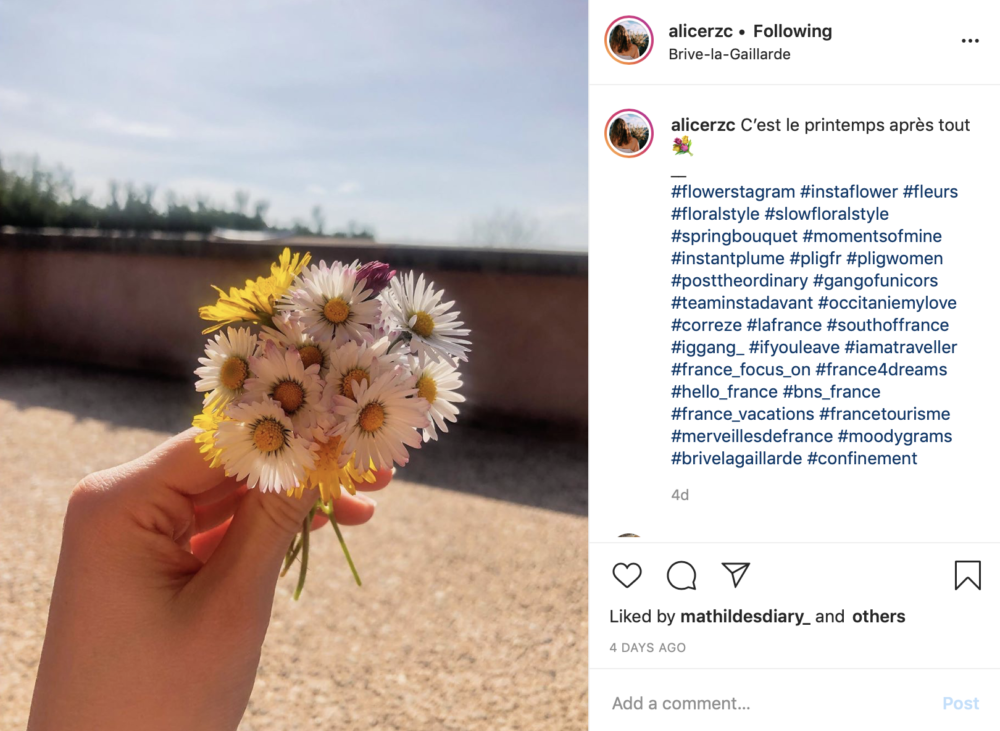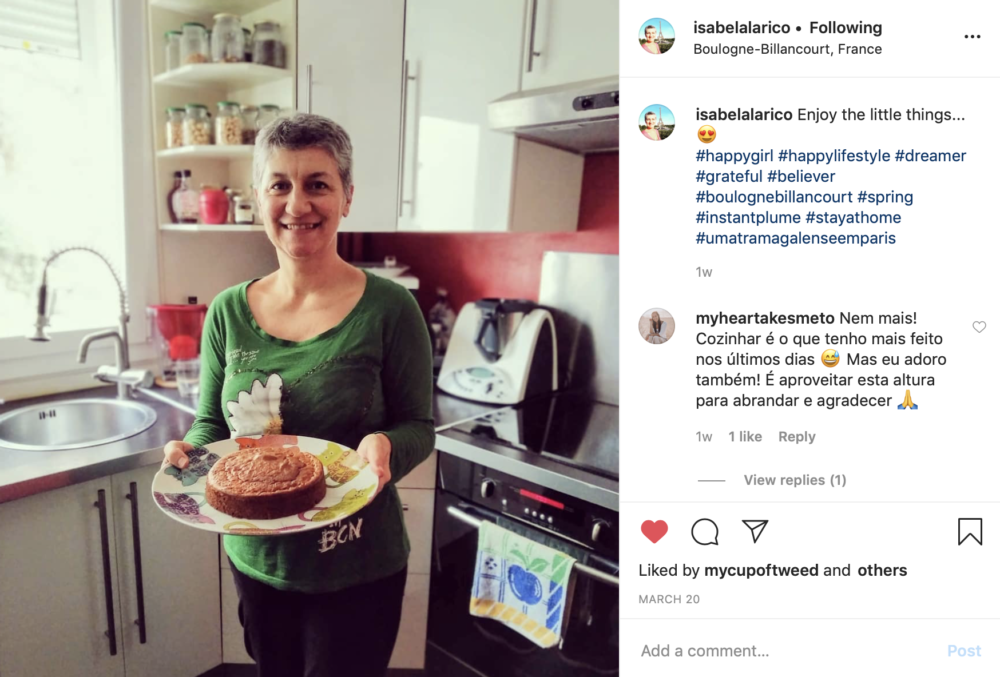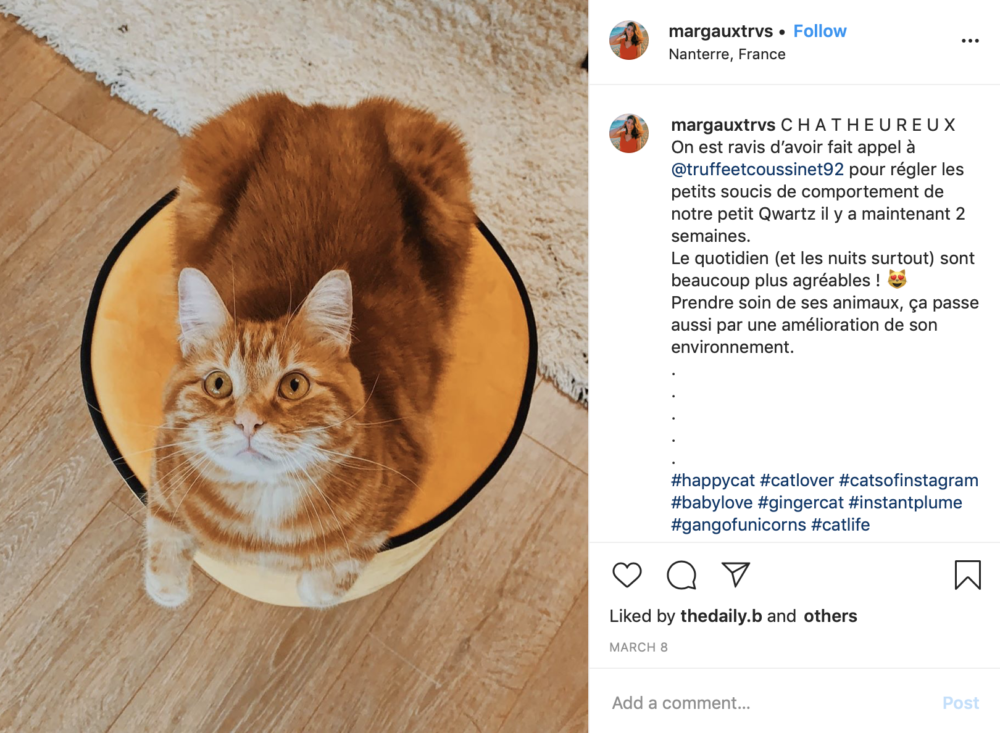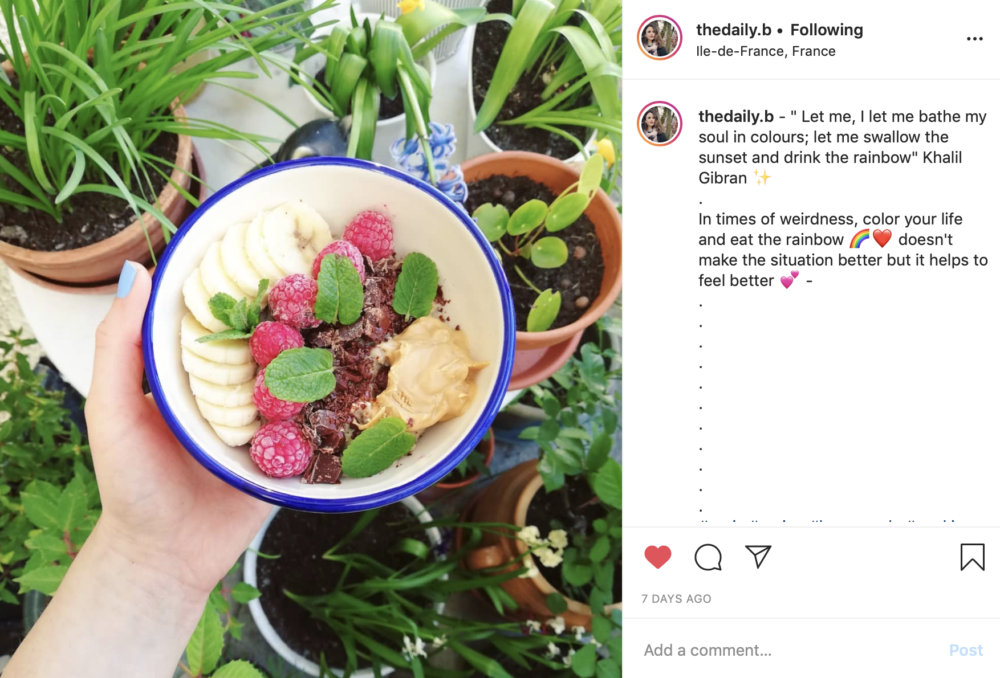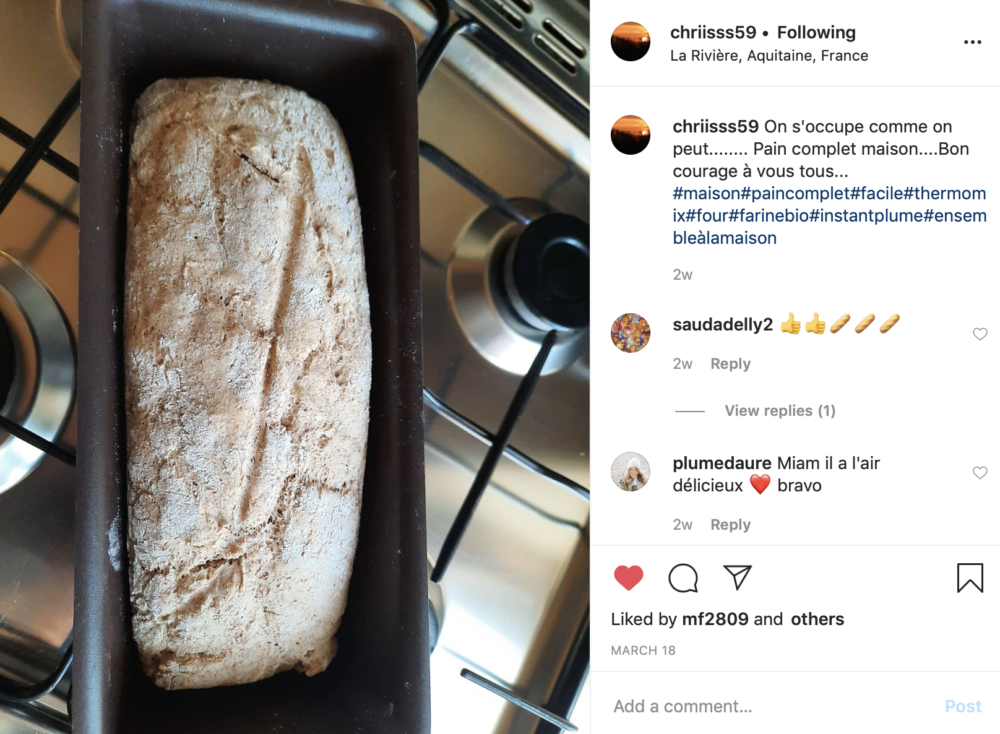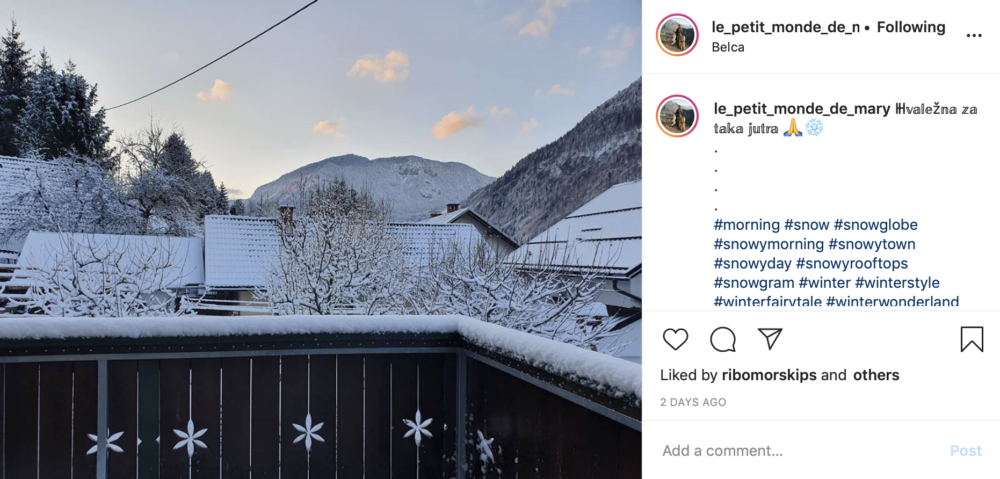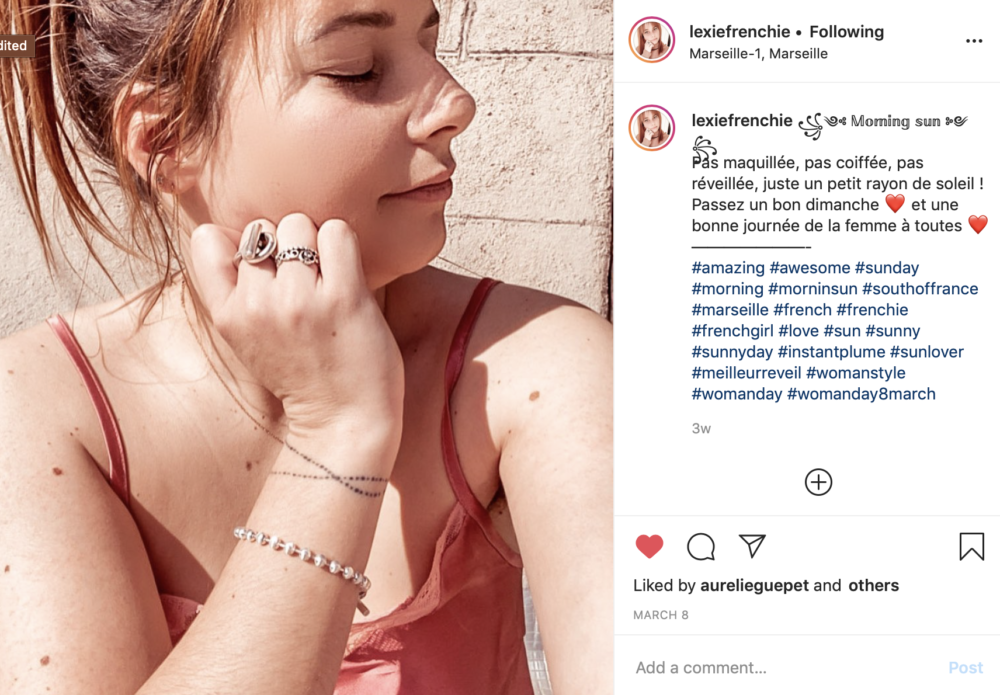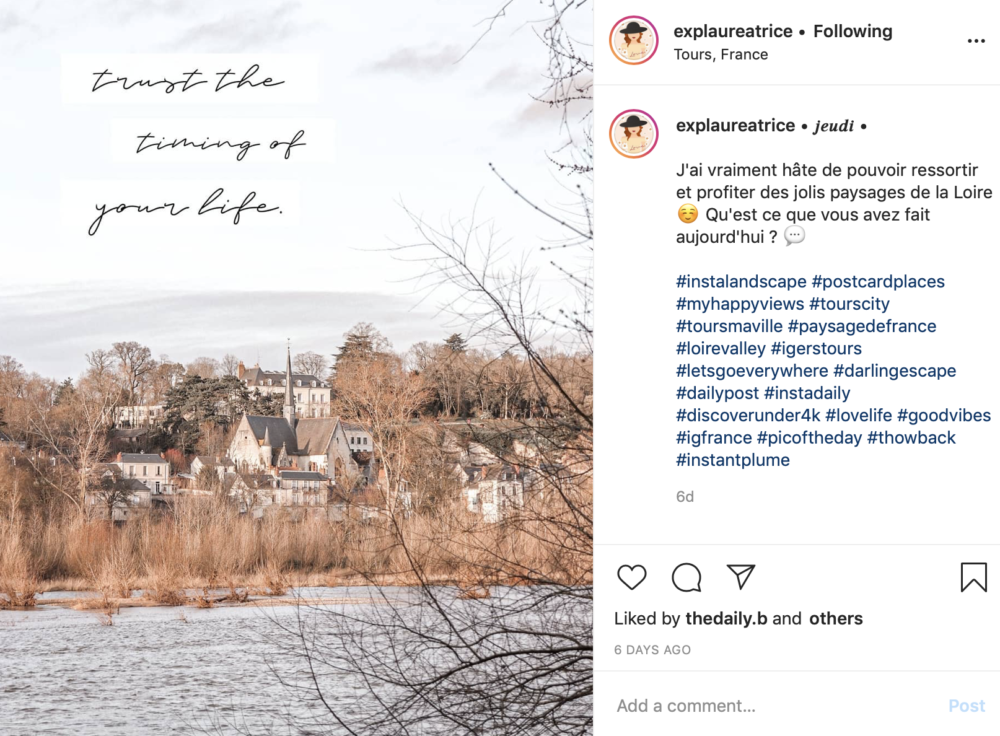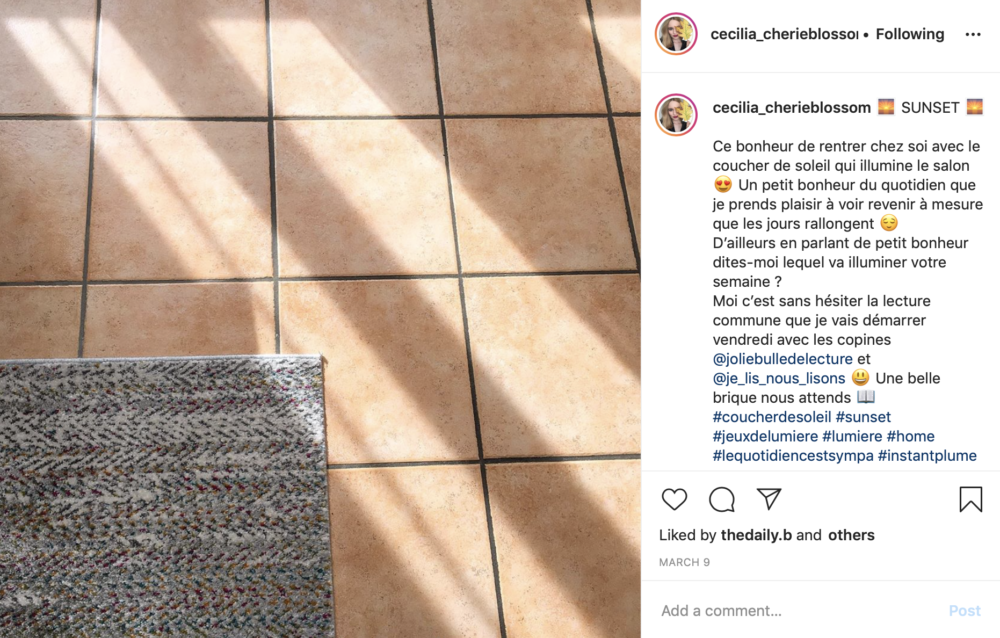 Thank you for your beautiful publications! Be brave in these special moments and let's meet again very soon for the April edition of the little things!