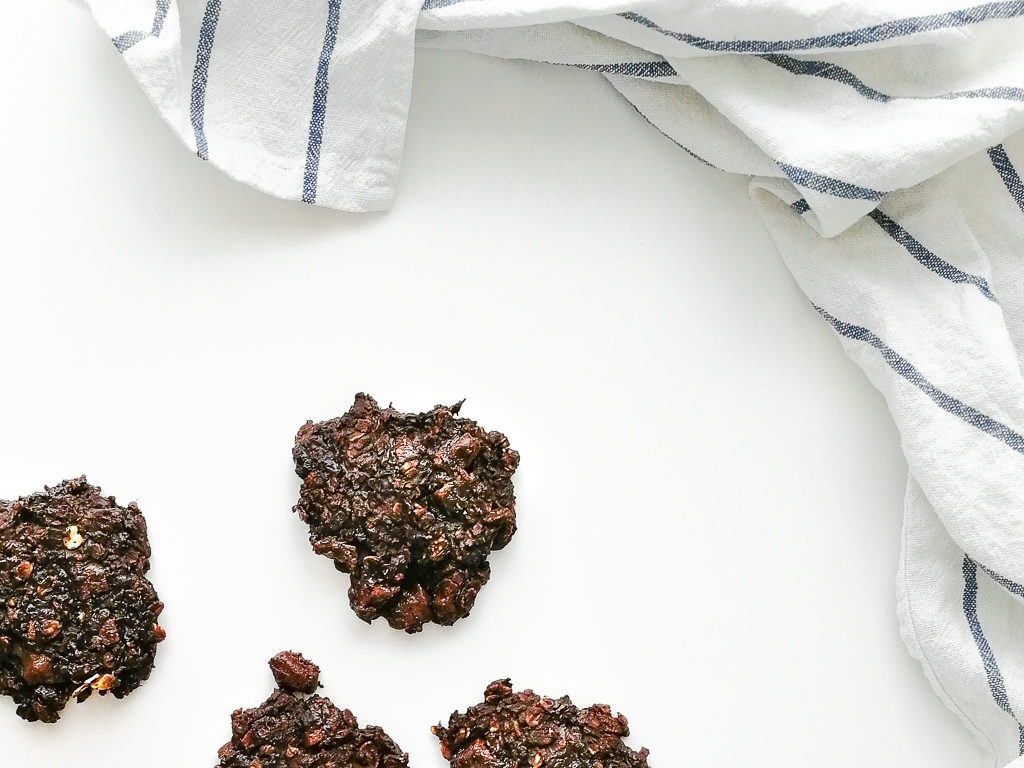 Hello my little babes! Following a story posted on my Instagram account (@plumedaure), you've been asking a lot for my healthy cookies recipe. Indeed these cookies in addition to being delicious are super simple to make, and contain only good things! The recipe is just below!
Healthy cookies recipe, with banana, oat and cocoa-choco
Honestly, this recipe is mega simple! For the ingredients you will need (for about 8 cookies):
100 g oatmeal
50 g of cocoa
2 large ripe bananas
chocolate chips for garnish – or other things for example hazelnut, cranberries, etc. Here I chose to take a half bar of milk chocolate that I cut roughly into small squares of about 5mm-1cm (I think it's even better than the chocolate chips when you bite one!) YUMMY!
The recipe : 
Preheat your oven to 200 degrees
In a bowl crush your 2 bananas until they form a homogeneous paste
Add the cocoa, oatmeal and topping and stir until evenly blended
With two forks form small piles that you flatten in a cookies shape on a plate covered with baking paper (your cookies will not change shape when cooking, so give them their final cookie shape!)
Bake for 10 to 15 minutes and enjoy!
I hope you enjoyed this recipe! Personally I love them and I really like to make them and vary the topping ! The best thing is that they are ready in 30 minutes (from preparation to tasting – oven time included!). And also, isn't it so nice to eat homemade cookies with only good things in them?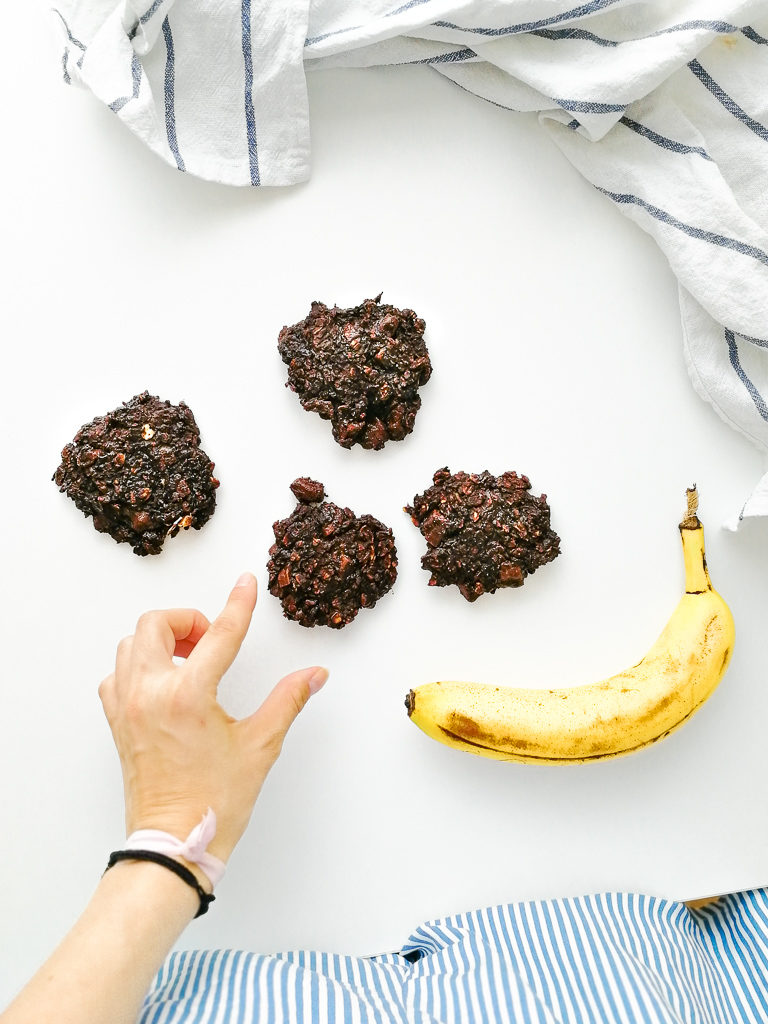 Lot of kisses babes ! And do not hesitate to pin this recipe by pressing the Pin It button on the photo above!
To find all my recipes, it's this way!