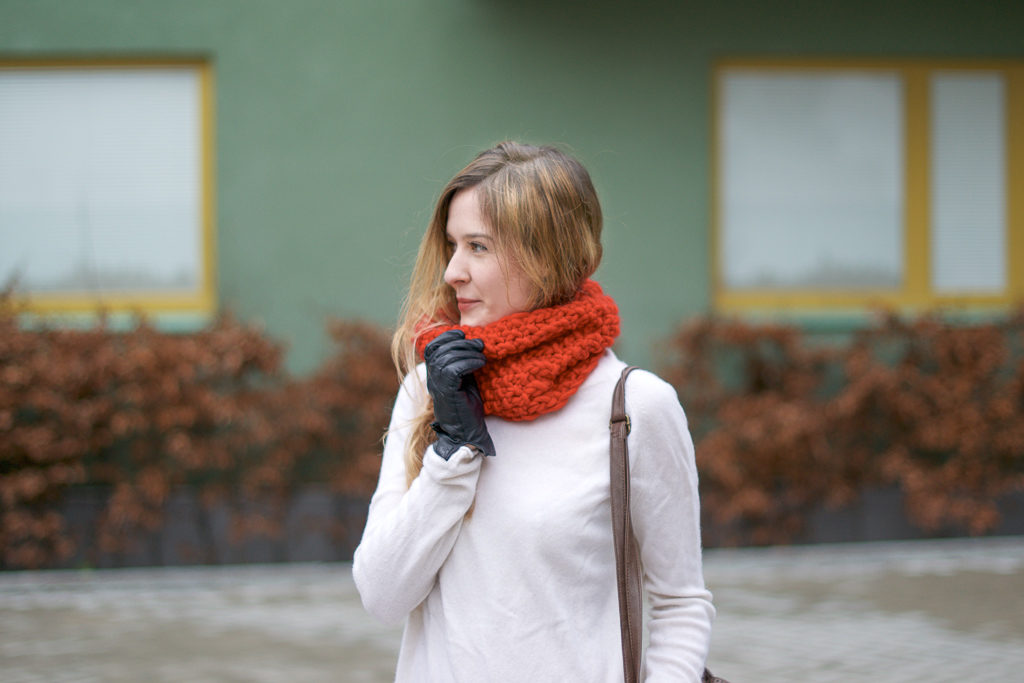 Hello my sweets ! It's with great PRIDE today that I can show you my second knitting creation! Or actually my second AND third because I pulled one more piece of my beautiful wool ! I've been telling you about my new passion for knitting quite a lot lately, and after knitting a rather summery top (which will be perfect for the sun coming back) and then a heart in 3D for Valentine's Day, here are some winter knits ! A beautiful snood and a matching headband ! And for those of you who want to start knitting, note this : I can only recommend starting with a snood. It's the simplest, I think. All straight, all easy. Nothing like for a first knit !
How to knit a snood (+headband)
Personally I went again with We Are Knitters, with this kit called Downtown Snood. As a beginner, it's really the perfect solution for me because I'm sure I get quality wool (their wool is just AMAZING!), a well-explained pattern, and knitting + sewing needles. Since I do not have a lot of material yet, the kits We Are Knitters allow me to equip myself and I find them perfect for that! This is my second kit with them and I'm never disappointed (and my third project – because yes they also have free patterns ! The one I used for my Valentine's Day heart in 3D was free)! I really recommend them!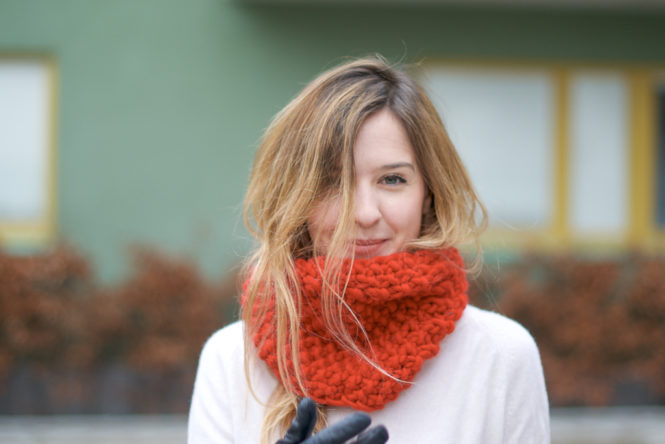 DO YOU LIKE MY CREATIONS ?
If you want to do without a kit, it's possible too! Arm yourself with wool, needles, and a free pattern (Pinterest is riddled!). The advantage of a kit is that you are certain to have quality material and the right equipment for the project you're going to make. Because it is not always easy to have the right size of needles, for example.
About free patterns, I created a board on Pinterest with a lot of knitting inspiration that I update regularly! If you want to enjoy and get inspired, it's this way. It is thanks to one of these tutos that I realized my headband with the wool that I had left after finishing my snood!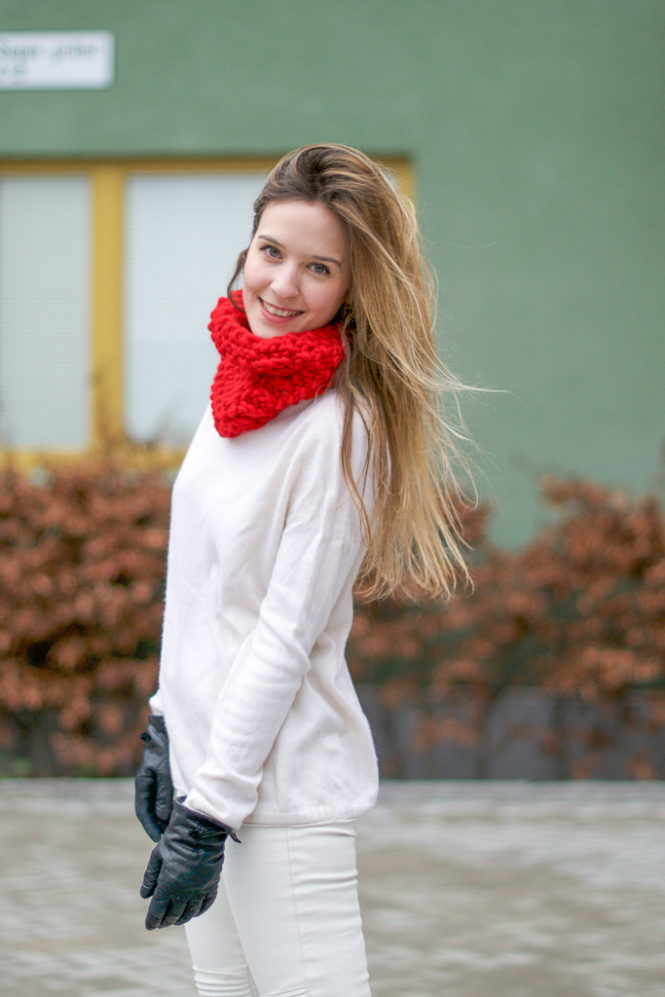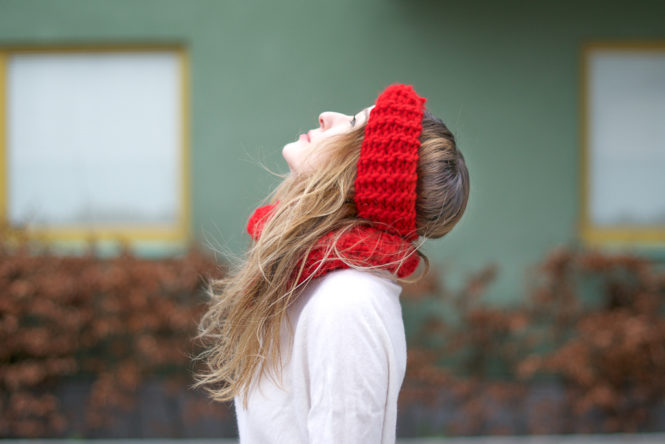 * Who likes knitting here ? *
Kisses babes ! And never forget to express the creativity that is in you! It's a real happiness and a meditation for the spirit <3!