Hello everyone! Like every beginning of the month, here is the edition of the good things of the previous month: the Instant Plume of the month. Today we're going to talk about the good things of September. And also, as every time, share YOUR nice posts made on Instagram featuring your little everyday joys (hashtag #instantplume). Are you ready? Then we're off!
The good things of September
We have moved
Yes, despite the fact that we loved our apartment, we changed it! We needed one more room (and especially more space and comfort) for the arrival of our little É. But I'm really very happy with the new apartment too, which is in the same neighborhood. Very luminous, a large living room, doors… Haha yes, I say "doors" because in fact, our last apartment was like a big duplex completely open. There was a front door, of course, and a door for the bathroom/toilet, but no doors otherwise… So everything was open and it was not easy to be alone if you needed it.
With a baby, that really wouldn't have been easy. And also with the Covid situation and the two of us working from home, we needed closed rooms to be able to isolate ourselves.
Otherwise in terms of moving it was " sporty ". As we moved into a new building, and all the apartments moved in at the same time or more or less at the same time, we only had a 2-hour time slot, on a Monday morning, from 8 to 10 am with the elevator. Very VERY short to move, especially since pregnant I can't carry anything heavy. So my poor darling had to take ALL the boxes alone… What we did is that we got up super early (5:30 am) and we went to rent a remorque that we filled with all the boxes BEFORE 8 am. At 8 am we were downstairs to get the keys to the new apartment and unload everything (boxes and other stuff like cushions, blankets, plants, etc. where I could help).
Then we both worked from home that day, and in the evening… a friend came to help Simon with the furniture which of course he couldn't take by himself in the morning. They stopped around midnight! What a crazy day! Simon had to continue the next evening (after work…) to finish everything because there were still things left in the apartment. He finished again at 1 am. And the next day (Wednesday), we went there very early (before starting work) to clean the walls and welcome the cleaning team (luckily we at least subcontracted this part!). But on the other hand, they didn't do the walls). Then, the cleaning was finished, and finally, at 3 pm we gave back the keys. After these 3 crazy days, we were EMPTY! Especially my poor Simon. But he was super brave and I'm so proud of him.
Finally, we are quieter and we feel great here. We are not completely installed, but I can already show you some pictures. And we are already looking forward to beginning the nursery and to show you all this!
I've had my 3rd ultrasound
And baby is doing great. I got my ultrasound at 29 weeks, and they put the 3D in. Look at this picture of little É.! We can see her so well, can't we? I'm just amazed… technology is amazing these days. Can't wait to meet our little princess.
Unfortunately, Simon still couldn't come because of Covid restrictions, so it was still a videoconference for him… but hey, it's better than nothing. He probably won't be doing any live ultrasounds for this baby and that's too bad, but we've gotten used to the idea. 
Also, for those who have followed from the beginning, I unfortunately still have my little problem with the low placenta. Well, the good news is that it has risen a little since the last ultrasound (by 1cm). But it needs to go up 1cm more so that I can consider a vaginal birth and not a cesarean section… I'm really keeping my fingers crossed. Next ultrasound on October 22nd. I'm putting all my chances on my side with a few acupuncture sessions in between…
You send me good vibes?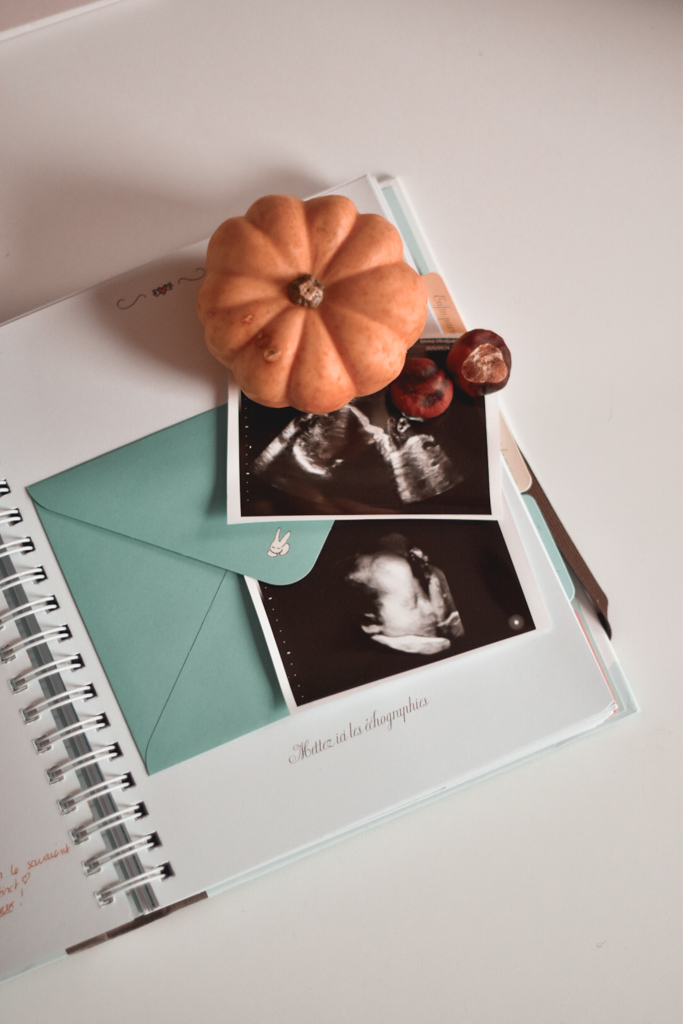 Some crushes
This teddy bear suit bought for my little É. second hand. Just can't wait to put it on… she's going to look so adorable in it!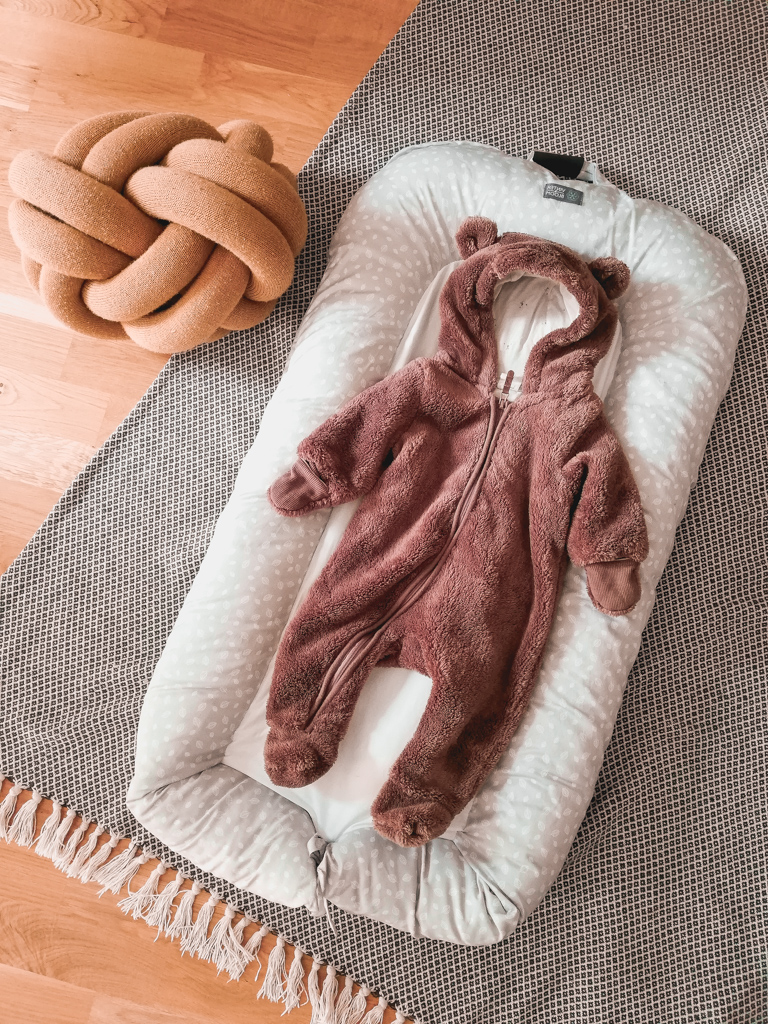 Gifts from my sweet childhood friend Caroline, from Petit Bateau. So smart with this rain cape that has no particular size and can be worn from 0 to 4 years old. And also this notebook to write down all the memories of the first year of our little girl's life… really love it. You can start as soon as you are pregnant, and up to one year old. I love to write everything down in little notebooks and I'm just delighted. You can find it at Editions Marabout, Le petit baby book.
Your #instantplume of September
As usual, you're delighting me with your nice posts! Thanks a thousand times. I can never share them all, unfortunately, but I encourage you all to go and look at the little hashtag #instantplume to discover all the beautiful souls who publish nice little moments. And why not even subscribe to it?
In any case, thank you for sharing! I'm really proud of the small community we've built all together!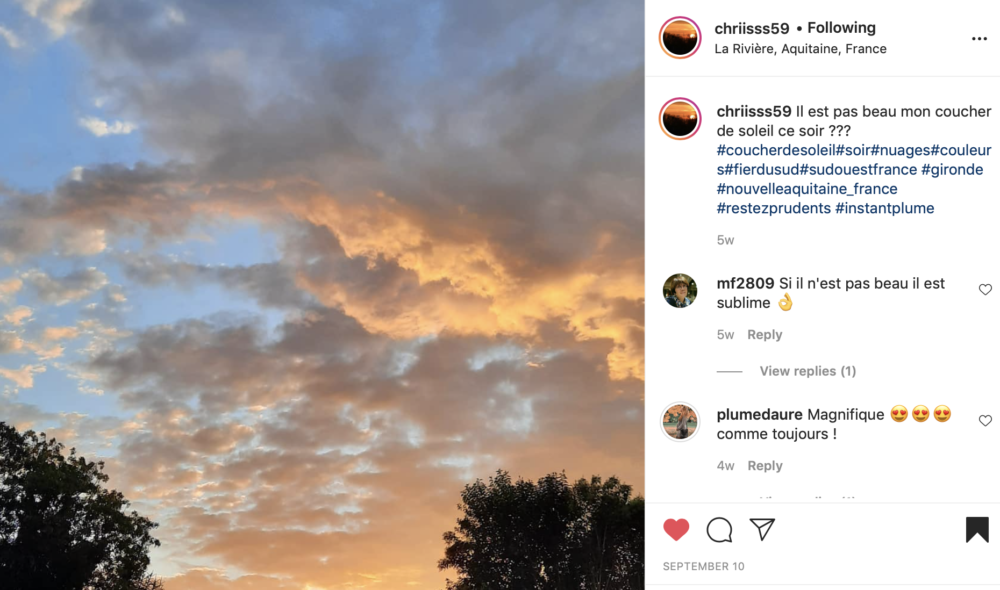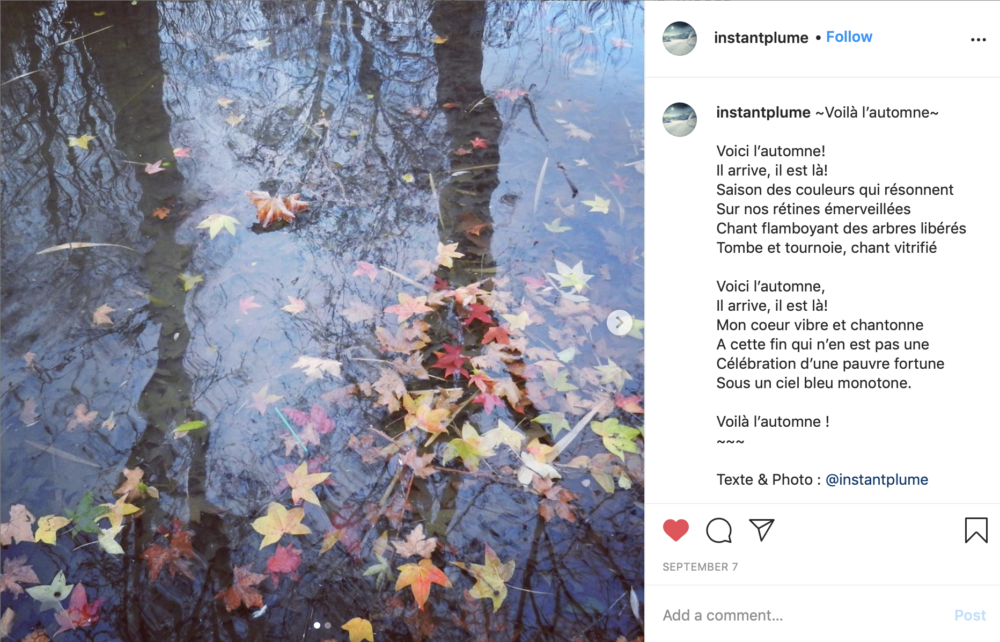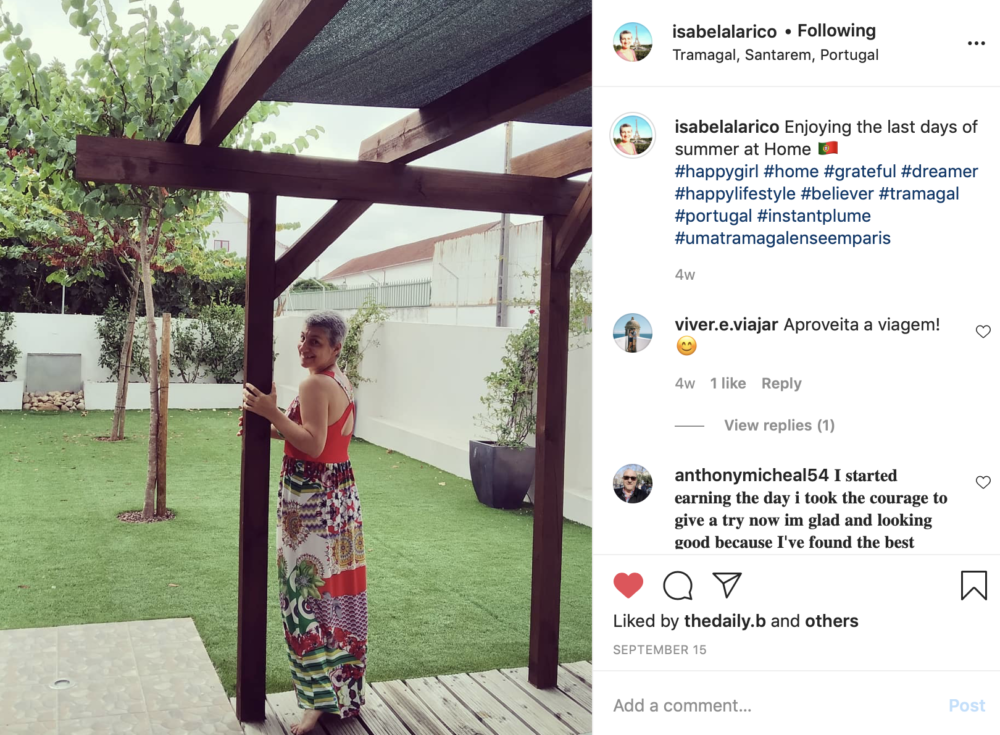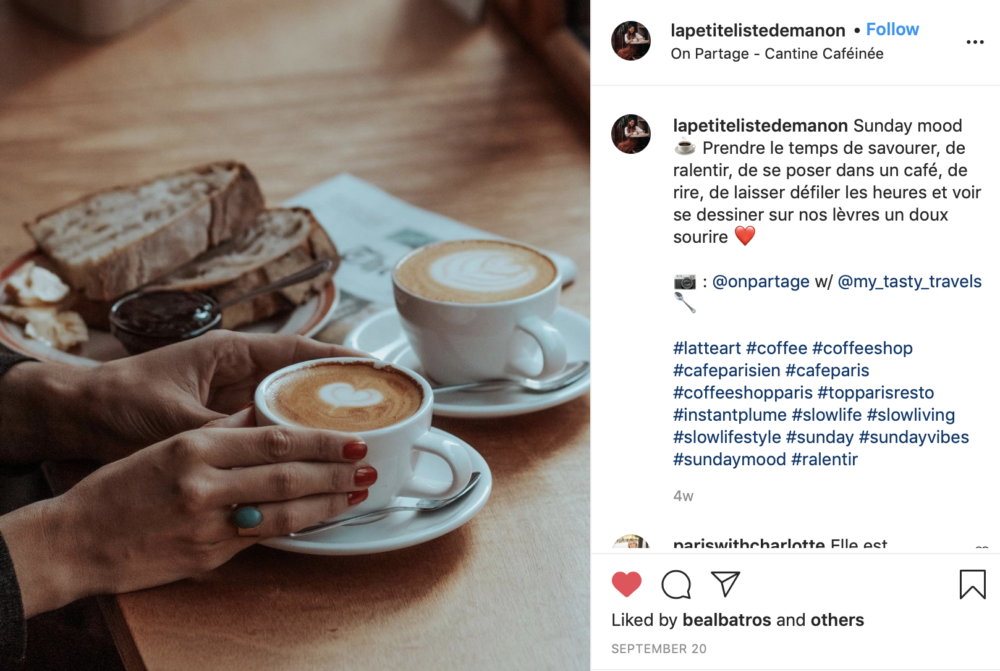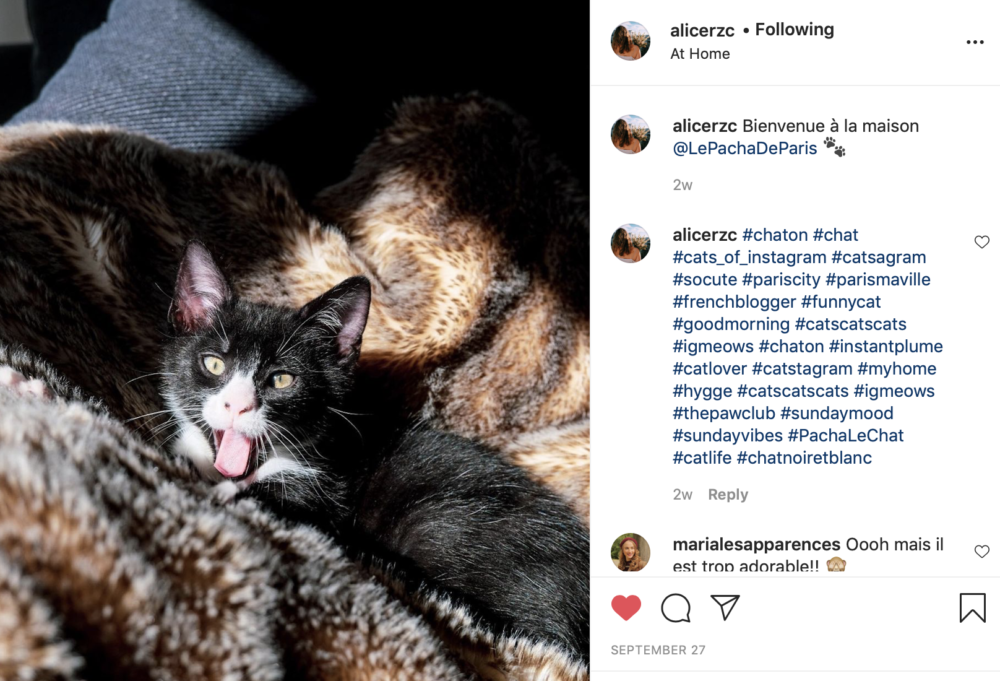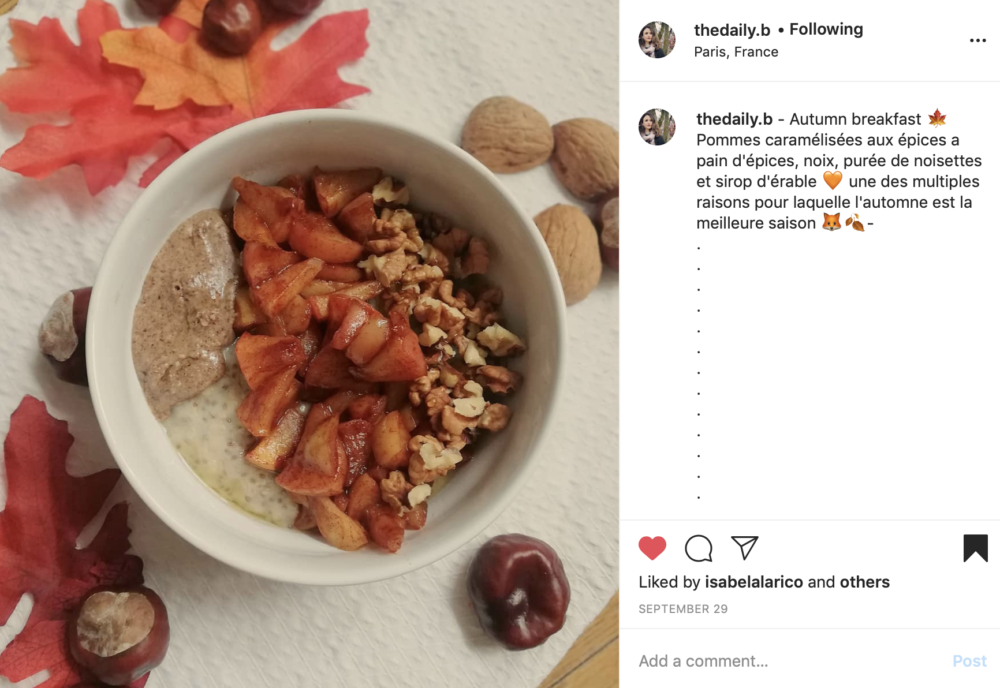 I send you lots of kisses and let's meet at the beginning of November for the Instant Plume of October! Xxx