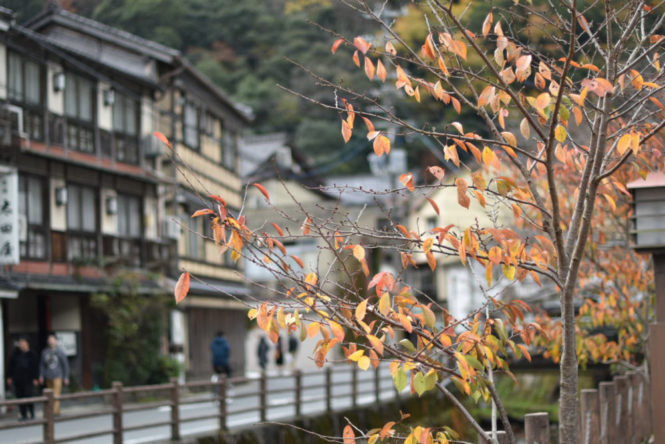 Have you ever heard of onsen in Japan? These are thermal baths that are very popular in the land of the rising sun, to relax, take a break from everyday life, and take advantage of the therapeutic virtues of the volcanic hot springs that the Japanese archipelago offers — a kind of natural spa full of healthy minerals. During our trip to Japan, we wanted to test the onsen and having the chance to have a Japanese friend, who recommended to me one of the best places to do this, I've visited Kinosaki Onsen. A beautiful village that I can only recommend to you too, now. And in this article, I explain why.
Kinosaki Onsen: a magical place to experience thermal baths in Japan
A little info on onsen, Japanese thermal baths
Onsen can be found all over the country. These Japanese hot springs can be found near the mountains (this is the case with Kinosaki Onsen), near the sea (this is also the case with Kinosaki), in the city, or more rural areas. People say that there would be a total of nearly 30,000 Japanese hot springs in the archipelago, of which more than 3,000 that attract millions of visitors each year.
The hot water that comes from Japanese volcanoes is full of natural minerals rich in health benefits, such as sodium, iron, sulfur, or carbonic acid, which would help to cure various diseases.
Kinosaki Onsen, the experience of onsen nestled in the Japanese mountains
Kinosaki is the most beautiful village in the Kansai region to experience Japanese hot springs. It has been popular with local visitors and tourists from around the world for more than 1,300 years. Near Kobe, and accessible in less than 3 hours from Kyoto, Kinosaki is located in a valley in the heart of the mountains, not far from the Sea of Japan. An idyllic place, perfect for a break between the skyscrapers during a trip to Japan.
We spent two days there (including one night in a ryokan, a traditional Japanese traditional inn which we will talk about shortly), during a 19-day trip to Japan and between visits to Kyoto and Hiroshima. These two days were simply magical, and we even regret not having stayed one or two more nights!
The onsen in Kinosaki
Kinosaki Onsen is a small village (20 minutes only are necessary to cross the city by foot), built with the idea of looking like a big ryokan and where people take the time to relax, eat well, stroll around in the craft shops and of course enjoy the onsen.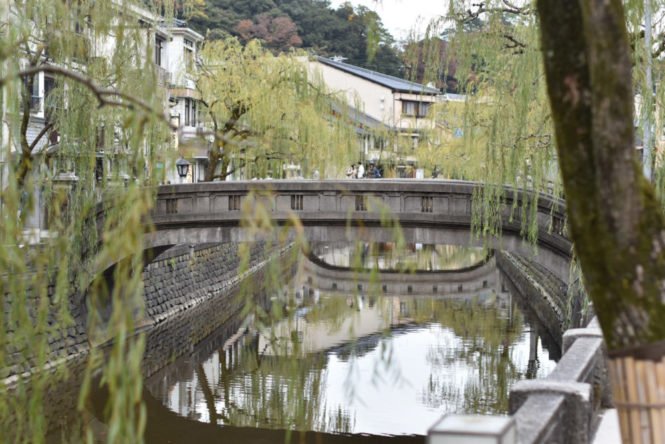 There are 7 Japanese hot springs in the village, between which it is easy to go around on foot in a few minutes. Each onsen, in mystical beliefs, has different virtues, such as Happiness, Longevity, Fertility, Beauty, etc.
Several myths exist when talking about Kinosaki. Kinosaki hot springs are said to have been discovered between 629 and 641 when a stork was seen healing his wounds in the warm waters of a spring. But officially, the story of Kinosaki Onsen begins in the Nara era (710-794). This story (told by ancient books) is the one of a sacred priest, Dōchi, who would have come to pray in the village for 1000 days and that after that, the hot springs would have sprung. There are other stories, and I let you discover them on their site if you are interested in learning more about the history of the city. But it is still said today that many sick and suffering people would have come and that after a few days, they would have returned cured.
Whether we believe in the miracle virtues of Japanese thermal baths or not, one thing is sure: bathing in their waters (regulated at 42 degrees celsius to be bearable because naturally at 81) completely releases the body and its tensions, as well as the 'mind. Moreover, the place is beautiful. We saw it during the Momiji season (during fall), and we were amazed!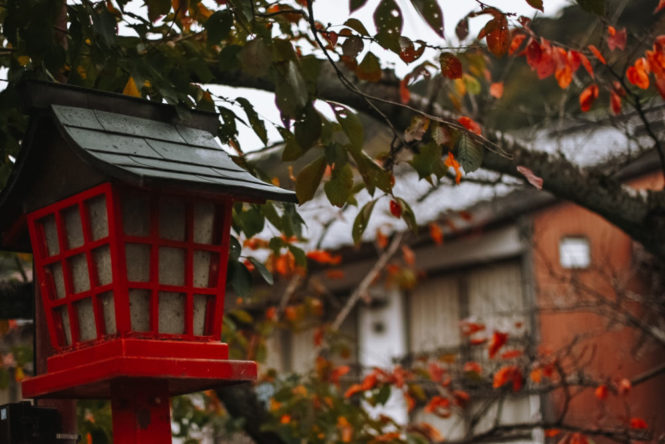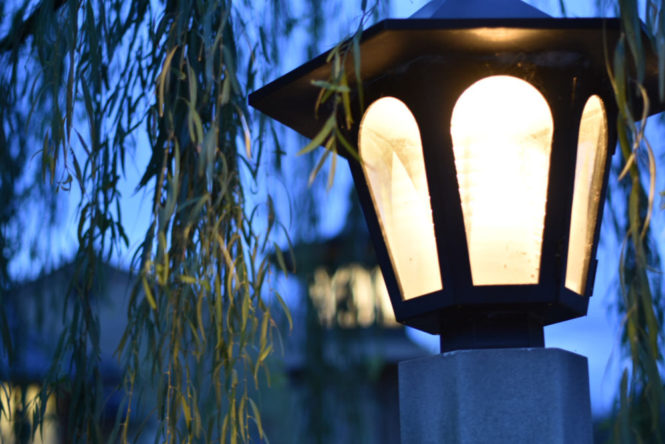 Staying in a ryokan, an essential experience during a trip to Japan
A ryokan is a traditional Japanese inn. Tea, dinner, and breakfast are served directly in the room where you are staying (a large room with a tatami floor). You sleep on futons, which are installed after dinner by the staff, and removed in the morning before breakfast. In short, a local and traditional experience that is exotic, soothing, and that I recommend you to experience.
We stayed in one of the oldest ryokans in the city: KOBAYASHIYA, located in the center of Kinosaki along the river that crosses the town (the Ōtani river). We loved everything from A to Z. The service was excellent, the room was stunning, clean, and comfortable, and the food rich in discoveries, healthy and delicious.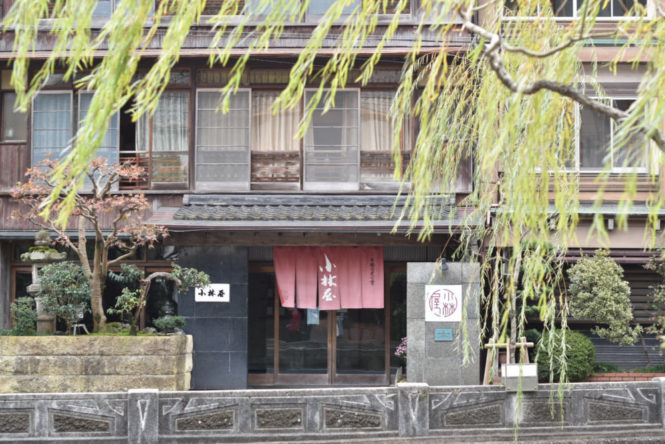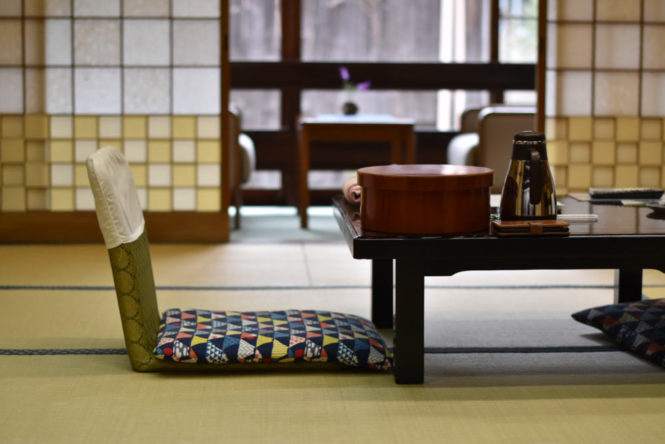 When we arrived, we were pleasantly surprised to see that our names had been written on lanterns, what a delicate touch. We immediately felt "at home." Then, we were given indoor slippers, as well as traditional outfits (yukata). We then went up to our room, where a host came to serve us tea, and explain to us how to dress with the yukata.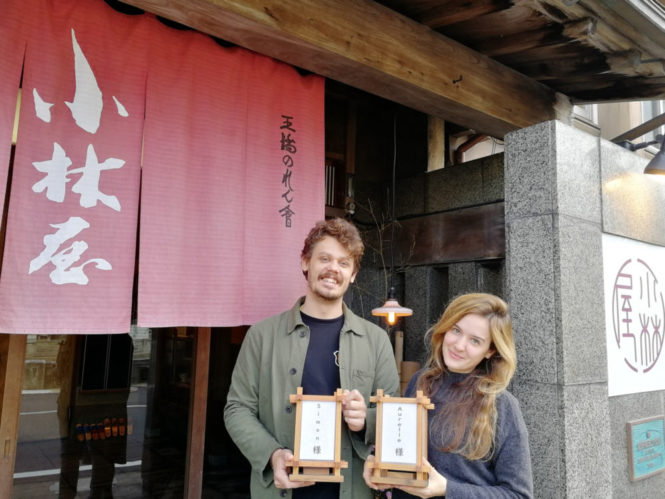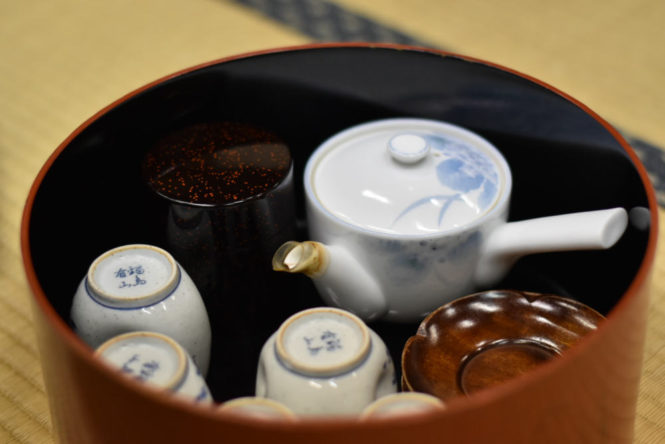 We agreed on dinner time, and we went out to enjoy some onsen and the city. Walking with typical Japanese sandals was – how to say – a challenge! Haha. If someone has figured out how to work correctly with these, let me know in the comments!
Our dinner was a Kaiseki dinner, which is a traditional Japanese multi-course dinner. It requires a whole range of skills and techniques, quality products, and results in a feast of haute cuisine that will delight your taste buds. After this feast, we went out to town to digest and visit some additional Japanese thermal baths, before returning to our room, the table cleared and futons installed for a big night's sleep, as we were so relaxed.
The next morning, we had agreed on breakfast time. A hostess came to put away the futons, and arrange our table, then our breakfast. Again, we had a great time. Then, unfortunately, we had to leave our great ryokan to set off for other adventures!
We enjoyed the city for a few more hours before taking our train to Hiroshima. Unfortunately, we did not have time to visit all the onsen, which is why we would have liked to stay one more night. But it will be for next time! I intend to return to these Japanese hot springs on a future trip and also probably to Kinosaki Onsen.
I hope you enjoyed discovering Kinosaki and Japanese thermal baths! If this is the case, do not hesitate to pin this article in your Pinterest travel board, share it on social networks, or even leave me a comment, it's always great to read you!
Thank you for reading, and see you soon!
> All my posts about Japan here <