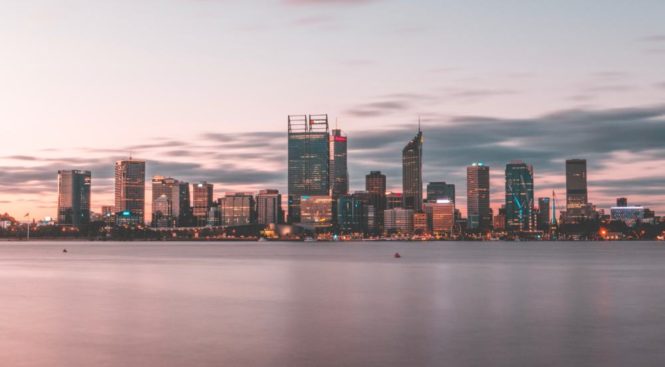 Perth in Australia is a city populated by over 2 million people that all live with the coastal beaches to their left and amazing skyscrapers towards their right. It's a city where the lifestyle is super relaxed and where people don't take themselves seriously at all. It's not trying to be a standard bearer, it just wants to be a city in which you can work in but also consider a holiday or even possibly retirement. You have some of the most amazing hotels, resorts and shops in the center of the city. Cafes, bakeries, restaurants, pubs and live performances are plentiful. To your heart's desire, you can have as many new and different adventures every single day while you're there. There really isn''t any good reason why you would  get bored in Perth. This is why the city of Perth in Australia is the city of fun and urban spoils. I spent 2 months of my life while I was travelling through Australia and that was one of the two best months of my life !
Main photo credits : Fadzai Saungweme (via Unsplash.com)
Where to eat in Perth ?
Since I didn't, back then, make any vlog about Perth in Australia, here is one I would like to share with you which is absolutely great !
Perth isn't New York and it's not trying to be, but it does have an amazing love for Pizza. However, it's a much newer city than New York so the old but gold standards don't really apply when it comes to how you consume pizza. Alfred's Pizzeria, for example, is a pizza bar where you can enjoy both a bar and a pizza. It's not so formal as a 'sit down table' restaurant, it's more casual and you can order multiple pizzas for as many people altogether as you like. It's simple, fast, easy and incredibly delicious. The pizza is made old school style with a stone oven. However you can get both rectangle of Sicilian style pizza or the classic New York thin crust style. The quality, care and love put into the food is admirable. However you don't have to wash a slice down with wine, you can order cocktails, ales, beers and spirits to go with your pizza. A nice place to visit while you're there !
A delicate but enriching touch
Perth takes many different culinary inspirations and tries to make them a bit more suited to the sunny lifestyle of Australia. One of the coolest places which will make you want to learn more about Perth, is Choux Cafe. They make delicate but rich pastries such as Belgian chocolate and fresh cream Choux buns. Drizzled with thick chocolate, the pastry is light and fluffy but pumped full of mouthwatering fresh dairy cream. You can also find macarons there in many different flavors and colors which go well with the fresh espresso they serve here too. Something the remind the French girl I am, a bit of home
Perth, on the waters
For any Australian adventure you have to go down to the beach. Better yet you can go to Hillarys Boat Harbor where you can either rent a boat or you can take a guided tour of the shallow coast on a sailboat. Many families come here to wash away the stress of the day but many also come to play water activities such as ocean volleyball, marko polo and many others like to jet ski.
Here you can see more about Hillarys Boat Harbor :
Perth is an amazing urban area in Australia. It's not so tense and busy as you might think, it's very laid back and offers brilliant pizza, amazing pastries and plenty of sunshine to boot.
* If you visit it, let me know if you loved it as much as I did ! *