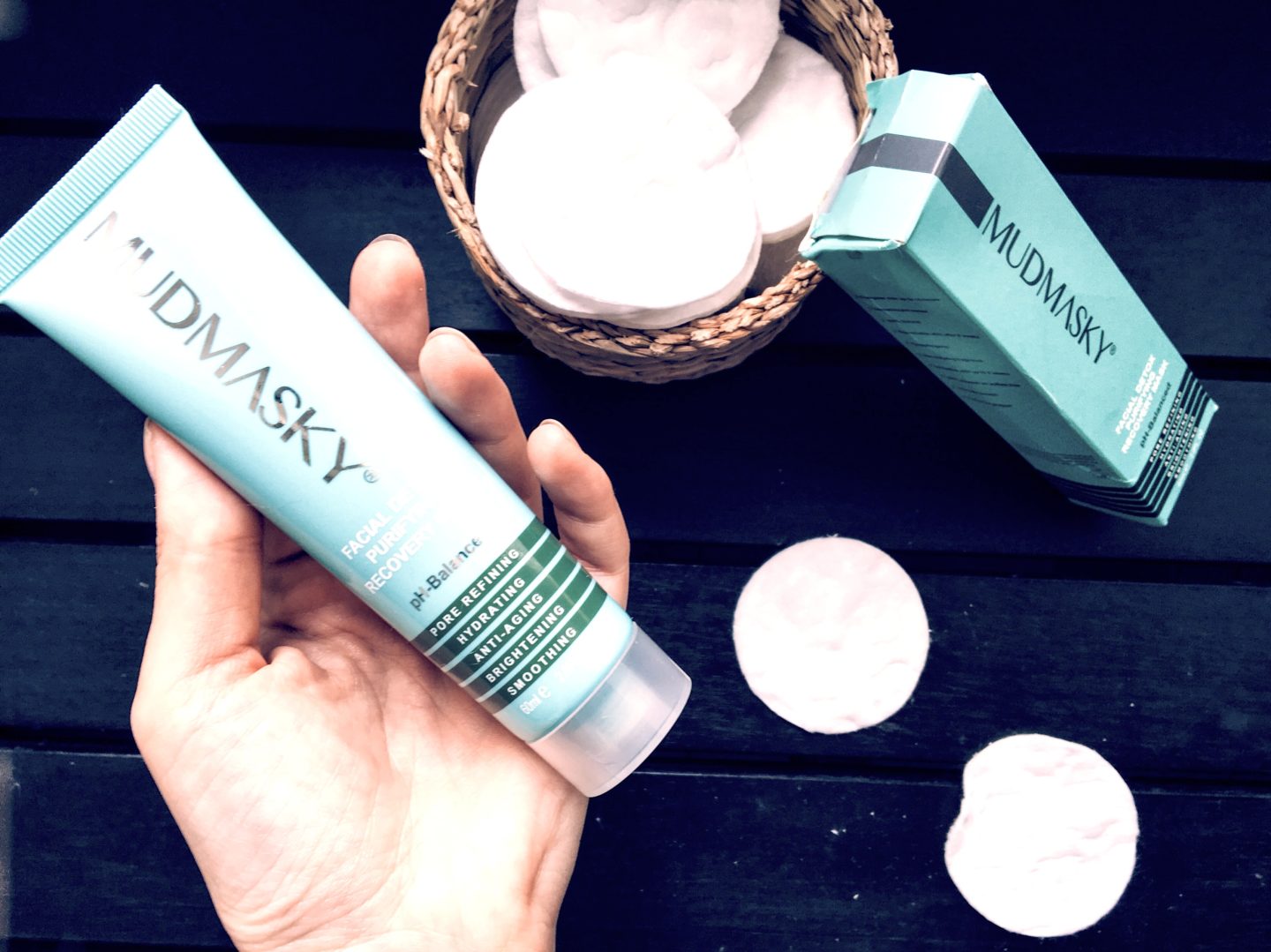 Hello my little feathers ! Today I really want to write about an amazing purifying face mask I got to try recently and that I  fell in love with ! Because it's simply the best face mask I've ever used! It's the purifying face mask from Mudmasky. Have you heard about it? Well, if you didn't you have to read this article !
The "crème de la crème" of the purifying face masks : Mudmasky
Let's start with a fact : our skin has hard times to adapt to our new lifestyle. So many environmental factors are constant fighting our natural défenses like : UV rays, all the bad things we eat like refined sugars or trans fats, alcohol, alcaline soaps, stress… All those things that unbalance our skin pH and that lead to imperfections :  dull complexion, pimples, blackheads and wrinkles.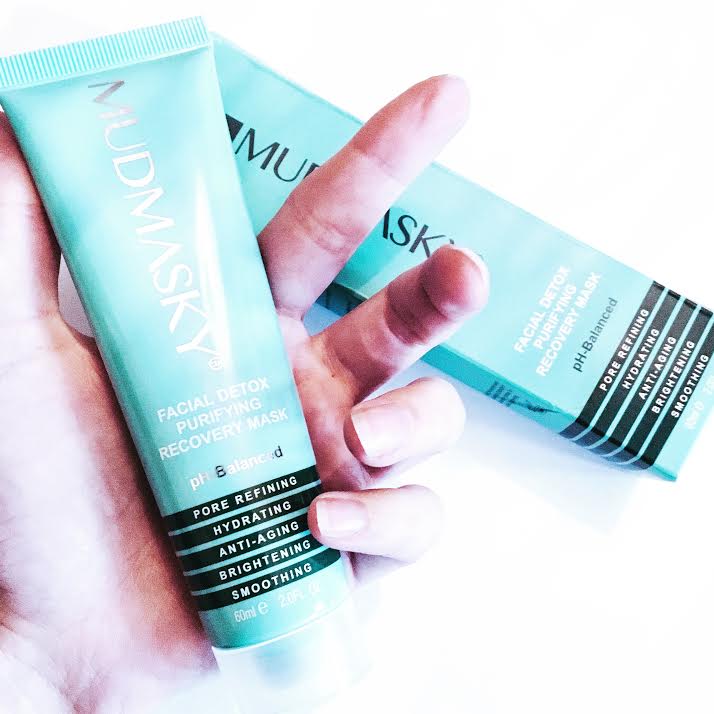 What I like about this mask is that it contains all the best to restore all the skin beauty. And that's because it gathers all the most premium planet ingredients. So, I had a real crush on this product when I discovered it online. First I was a bit reluctant because of the price – about 69e – but it's really worth the price !
The ingredients
The mask combines the 3 finests clays in the world : French green clay (yes, French stuff rock!), gray Wyoming clay coming from the volcanos in the south of France (French again 😀 ! anyway, a very high quality bentonite), and premium light brown Morrocan lava clay. WOW, already sounds good, right?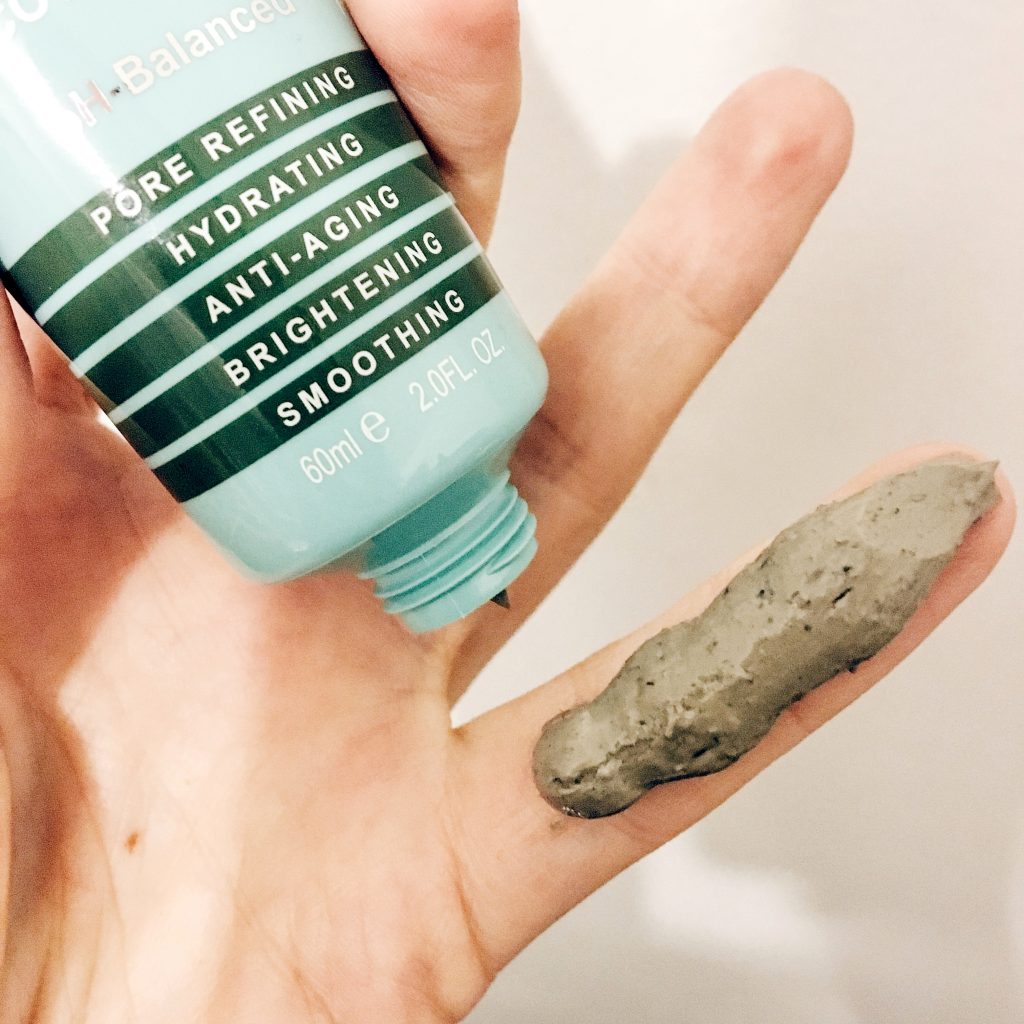 It also contains a large mix of different ingredients picked all around the globe to make it the best product possible, here is the list :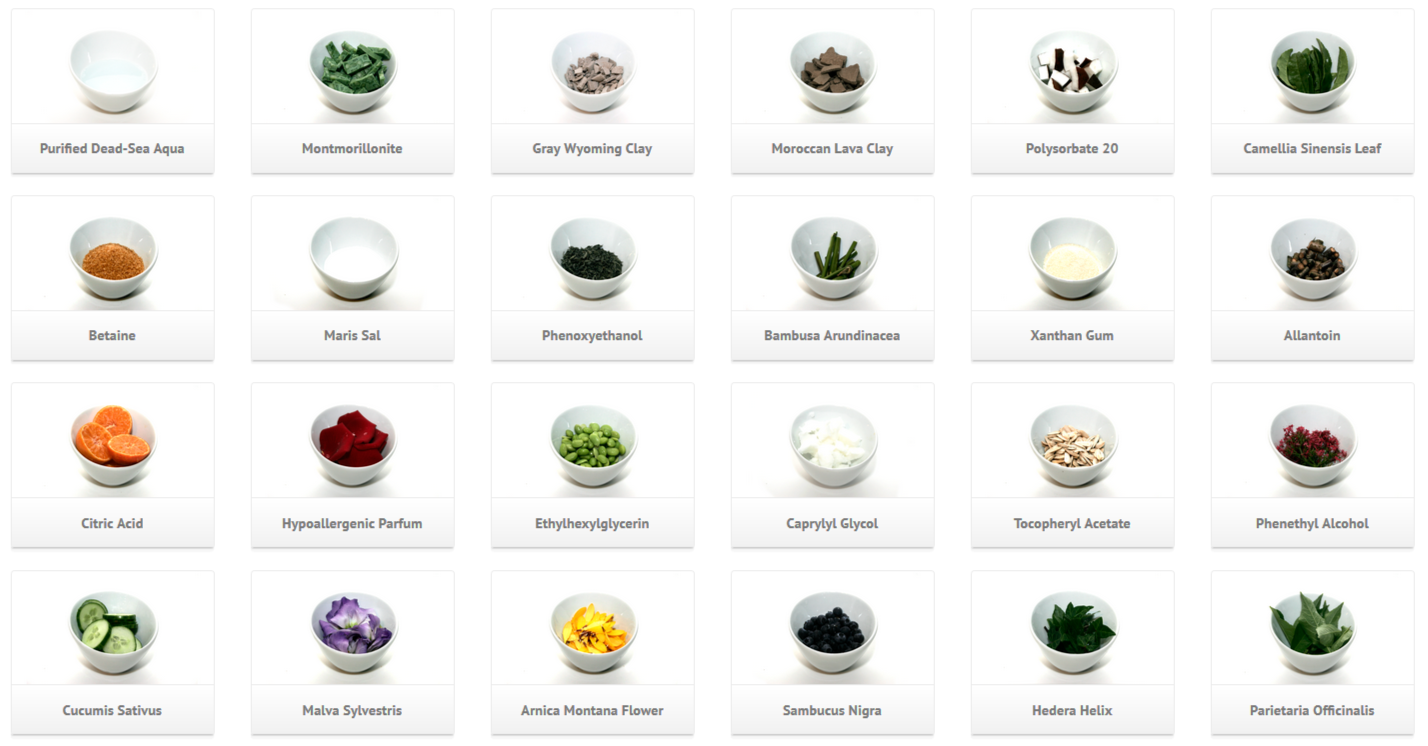 Incredible, isn't it? SO many good things for the skin ! I won't detail all of them, because there are too many, but here are those who retained most my attention :
Purified dead sea aqua instead of normal water, because it contains 30.000 times more minerals
Bentonite (or the French gray clay) which absorbs skin toxins like a sponge
Brown lava Moroccan clay, which refines the pores
Camellia Sinensis leaf which is anti-inflammatory and protects the skin from UV rays
Bamboo, which restores skin's elasticity
Citric acid to soften the skin and balance its pH
And this is just a extract from the list. You can read about all the ingredients on their site if you want, they are very transparent about every single one. I found it very interesting ! 😀 I learned a lot about a mask components and especially about this one, prooving me that it was just great. Once I applied it to my skin, I felt like using something luxurious… caviar or something.. haha! Something just perfect.
How to use it
This purifying face mask gives us 5 promises : pore refining, hydrating, anti-aging, brightening and smoothing. All inclusive ! 🙂
You just need to apply a thin layer (no need to use so much to observe results, so actually the tube will last for a while). Like this :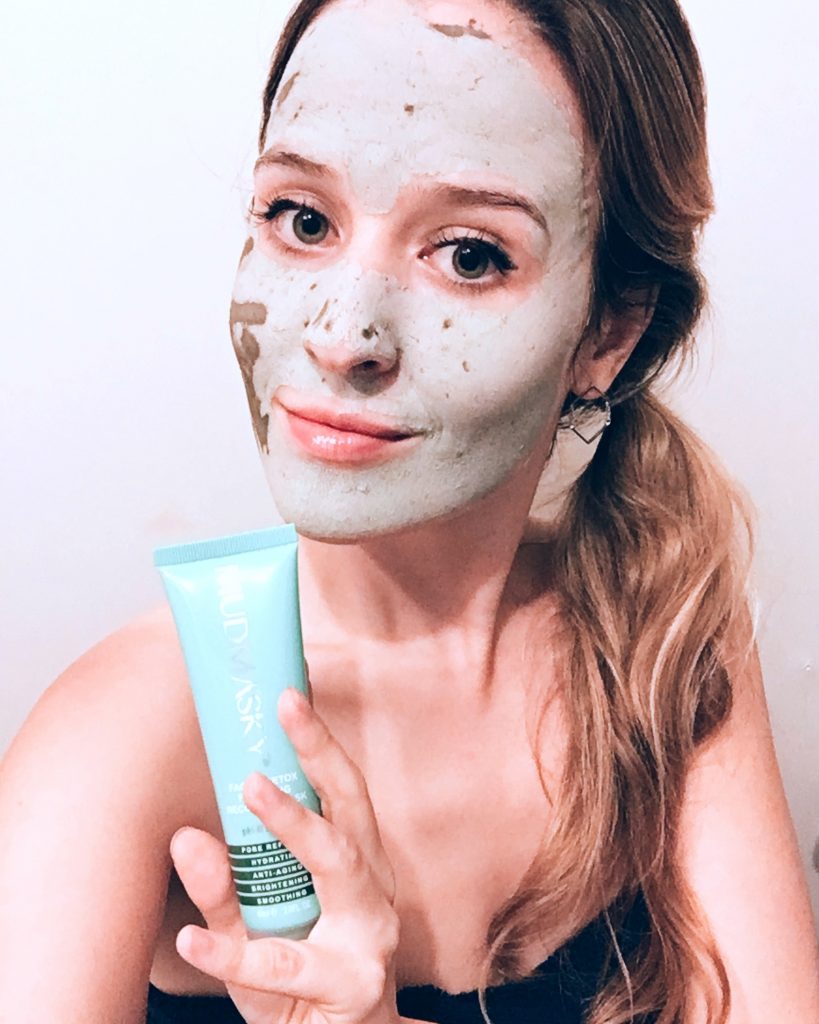 You'll feel a slight tightening sensation, it's normal ! It means that it works ! 😀
Depending on your skin type, to have to leave it on for :
7 mn for dry/dehydrated skins
9 mn for normal skins
11 mn for oily skins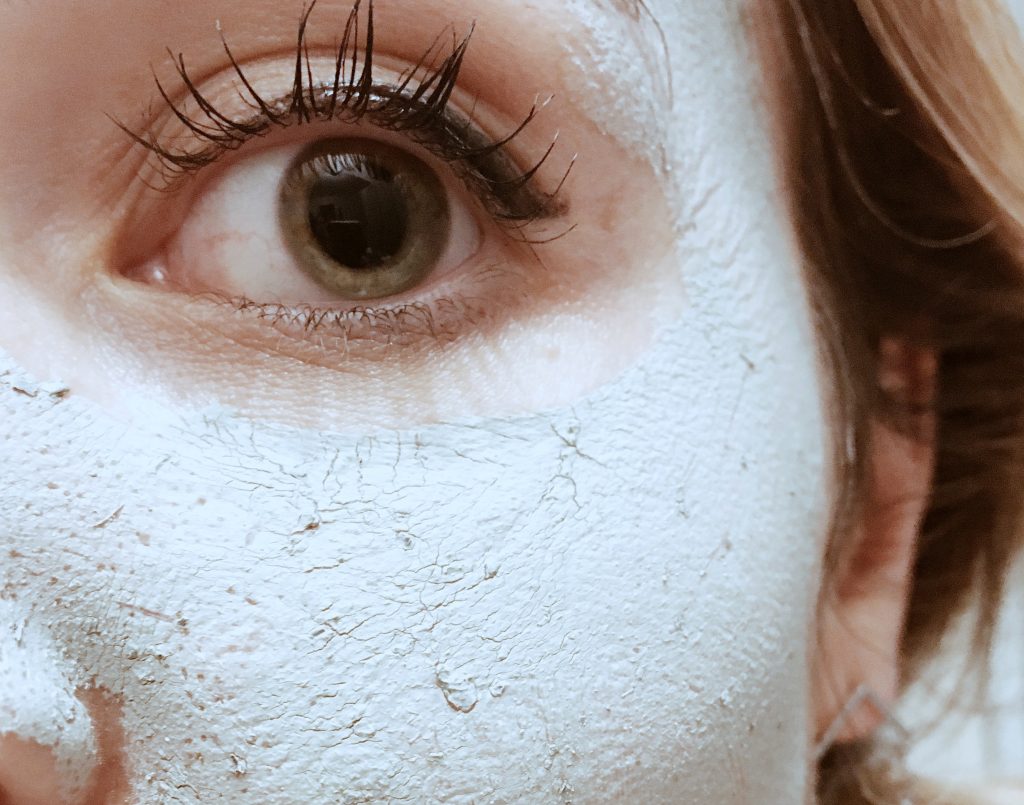 Then, you just rince it with cold water. You can use a small sponge like the one below to make it easier. I always use one to remove all my face masks. I shopped this one at Primark, for nothing (something like 1€ for two units) and they are very soft.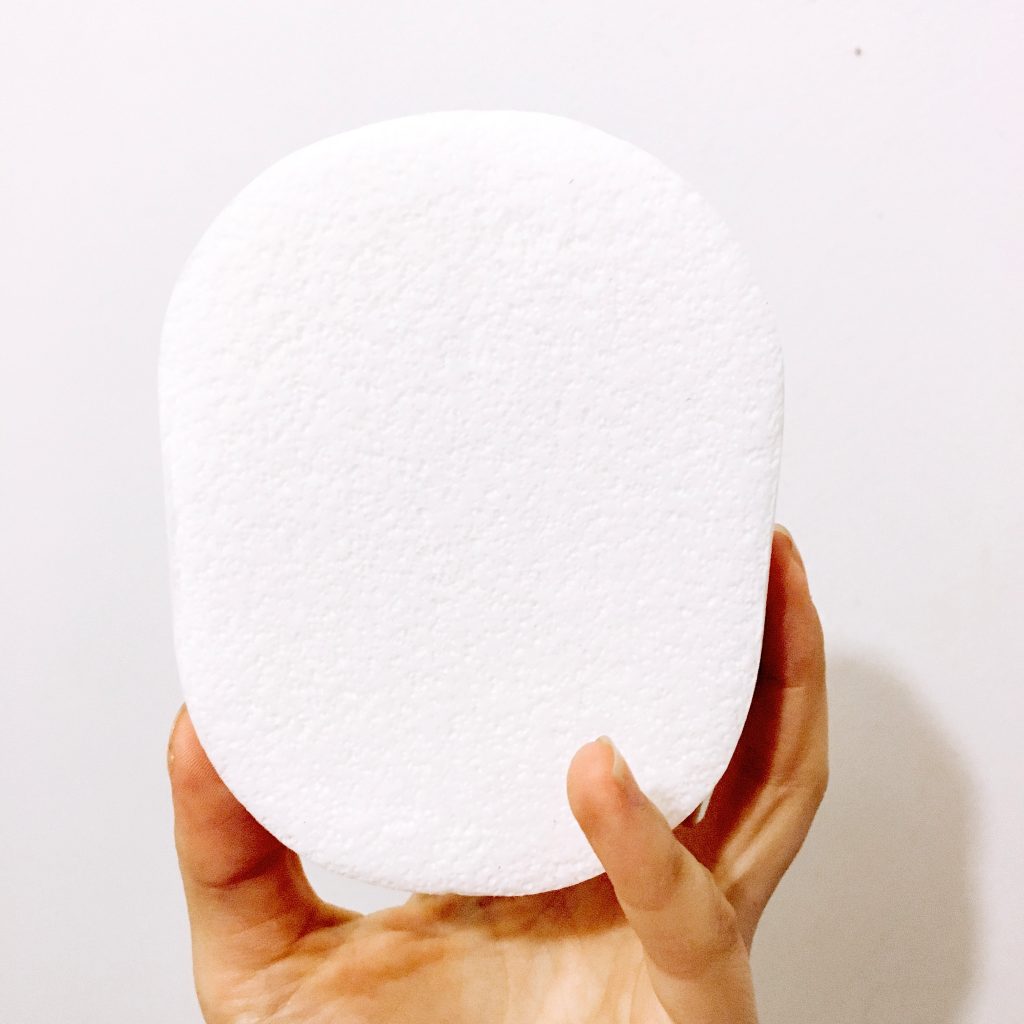 Something important : always wait 10 mn before you apply any cream or make up ! So the skin can enjoy all the minerals and breath for a while, as well so your pores can tighten.
And, voilà, a very soft and beautiful skin. I could personally see the effects from the 1st use : fresh pink cheeks, and a very clean, vitalised and beautiful looking skin face.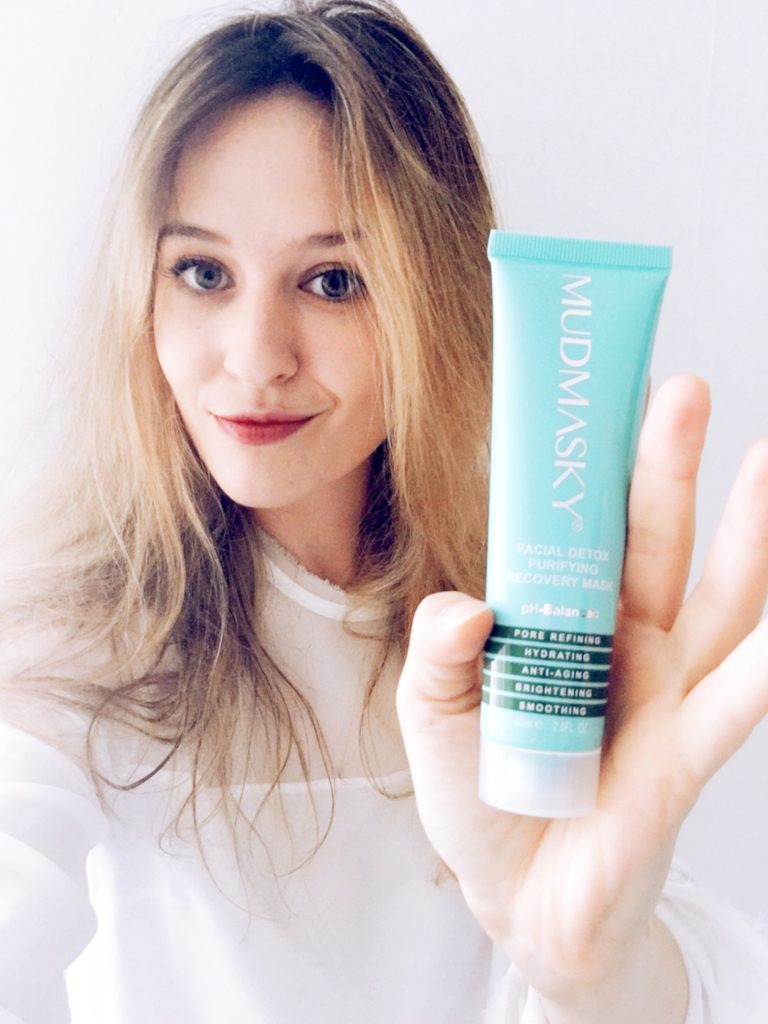 I'm really so happy I could discover this purifying face mask. A real concentration of nutrients for my skin, and almost a feeling of skin travel with all those ingredients coming from all parts of the globe (and I really like travel – whether it's physical or mental). It's really worth the price !
If you want to try this mask, you can shop it on their website : Mudmasky. The delivery is international, free of charge and super quick ! Good plan of the moment, this promo code -20% (so the mask is down to 55€) : glossy20uk
Do not hesitate to contact me if you have questions on this mask. It will be a pleasure to advise you! See you soon and thanks for spending some time here! If you feel like it, leave me a little comment, it's always a pleasure to read your reactions ! <3 Plume d'Auré