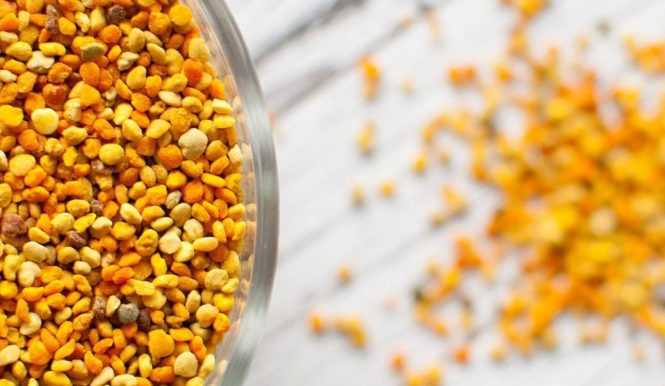 Hello my little feathers ! Today I want to talk about eating pollen. I was lucky to try this thanks to the brand Apicia who sent me some pollen from the cistus tree. I had never tried eating pollen before, and to be honnest I didn't even know you it was edible. But I am very happy I discovered this! Pollen tastes pretty good and is just super healthy. 
Eating pollen : why is it so good for you?
Here it what it looks like :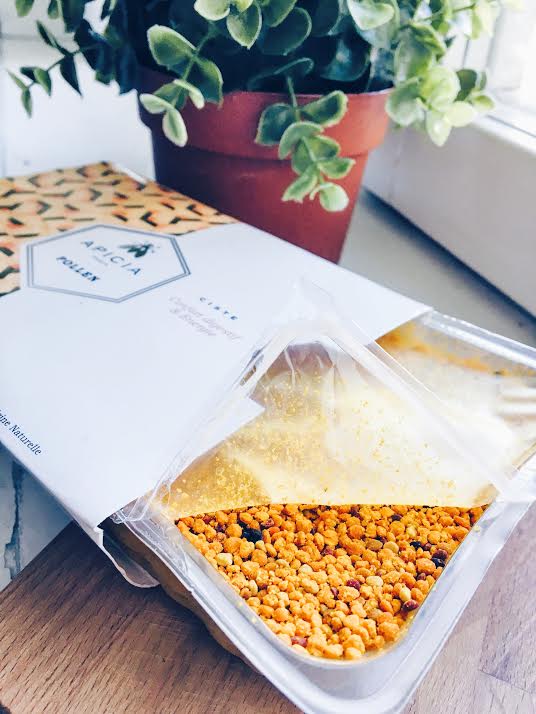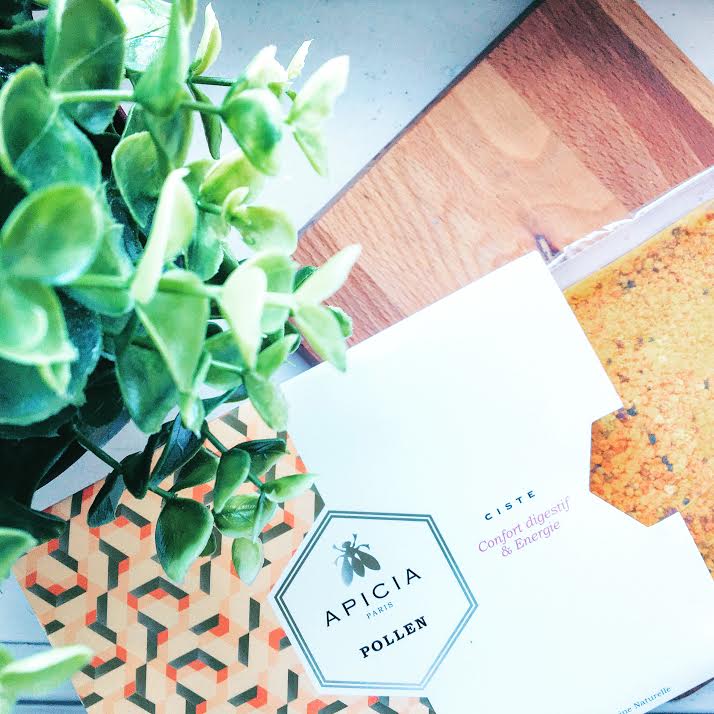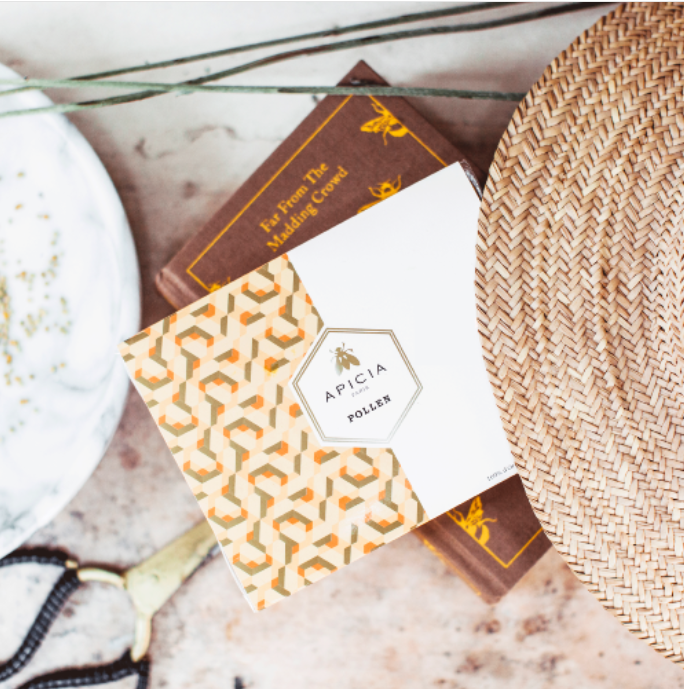 You have to keep it in the freezer and take one or two tea spoons a day. Either you eat directly from the spoon, alone, or you can mix it with water.
The taste is pretty strong, so you have to try it out, but sweet and good ! It fits perfectly to my morning muesli. I mix it with yogurt, oat meal and diverse flakes / nuts and dried fruits and it tastes delicious. A bit sweeter.
Its properties are very numerous :
Boost of natural defenses (perfect when you feel a bit tired, or for a season change – ex from summer to winter)
It's a high quality probiotic so it rebalances the flora
Gain of vitality with the vitamins it contains (E & B)
Perfect for vegetarians because it's rich in very good proteins
Ideal for sport preparation
This food, offered by our adorable bees friends is a concentrate of health that we can include to our dietary routine without any doubt. Except if you're allergic to pollen of course  ! (My boyfriend is allergic to pollen and he's scared everytime I take a spoon out of the freezer, haha, it's fun!).
And bees are so adorable and smart… let's enjoy their beautiful work <3
Talking about bees… and the great Apicia brand
I had a real crush for this french brand and for its love for bees, in addition to its high-quality products. The creator of this brand really based everything around well-being, clinically-tested products and respect for the biodiversity. I love it !
For example this pollen is a fresh pollen that needs to be frozen right upon reception. Which is not the case of all the pollen you usually find in the market, which is dried but looses almost ALL its properties. Only fresh pollen can bring you all that it has to bring. And Apicia knows this, they are experts in bees treasures. 
All their products are organic, even their packaging ! All I love, you know it 🙂
I also was lucky to try their night cream with honey and royal jelly. For a honey lover like me, it was a real pleasure ! This cream smells DELICIOUS and is deeply moisturising. A real cocooning moment for your skin during the whole night.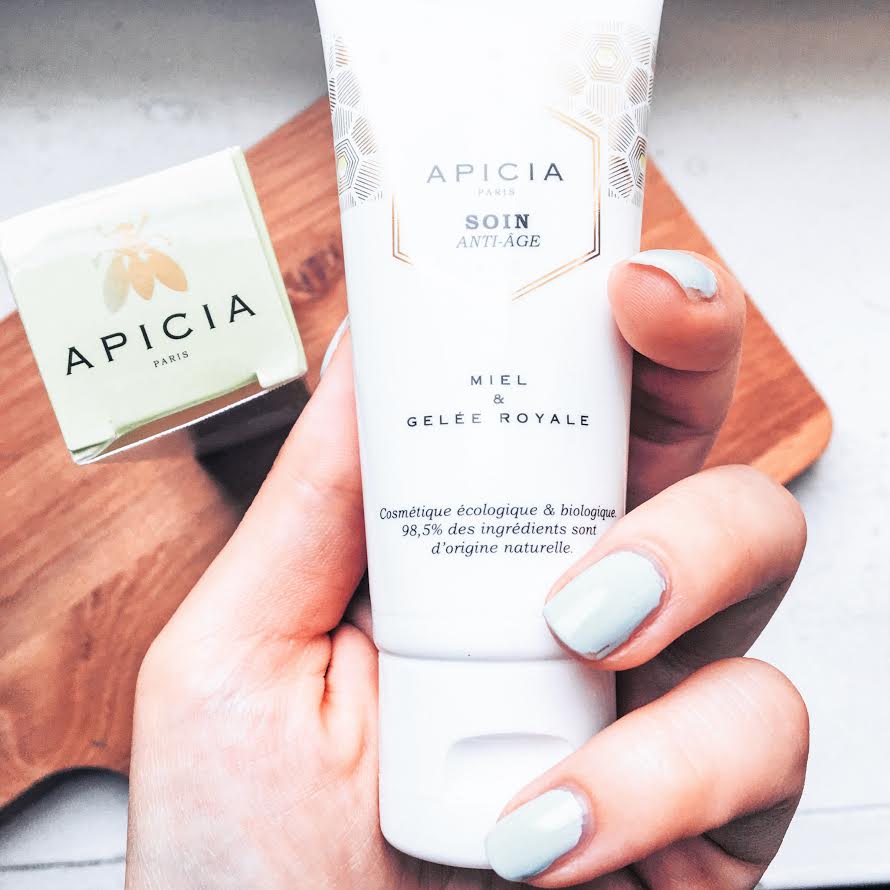 Thanks to this I also discovered royal jelly, that I already heard about but without knowing what it really was. It's actually the "bees' milk". It's a natural miracle produced by bees, that they eat themselves. Or at least the Queen and the royal baby bees (haha, so cute). That's why we call it "Royal", it's only a priviledge for the royal bees.
Here you go my dears ! A new superfood I recommend you ! Don't hesitate to go have a look at their website.
Do you love honey too ? Enjoy the rest of the week <3 lot of kisses !