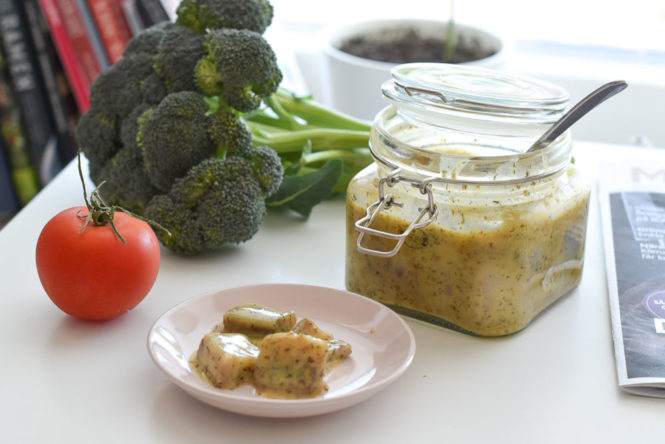 Here is a REAL Swedish specialty : marinated herring! The Swedes eat it a lot during the holiday season as part of their traditional Julbord (Christmas table). The biggest seafood lovers eat it throughout the year, and some even at breakfast! And you know what? I belong to this last category! I just love it ! And, since I've just prepared some recently, I wanted to share the recipe with all of you. It's special, it has a very strong taste, but I'm sure some of you will make it their new passion! So here we go for my Swedish marinated herring recipe (Sill).
My swedish marinated herring recipe (sill)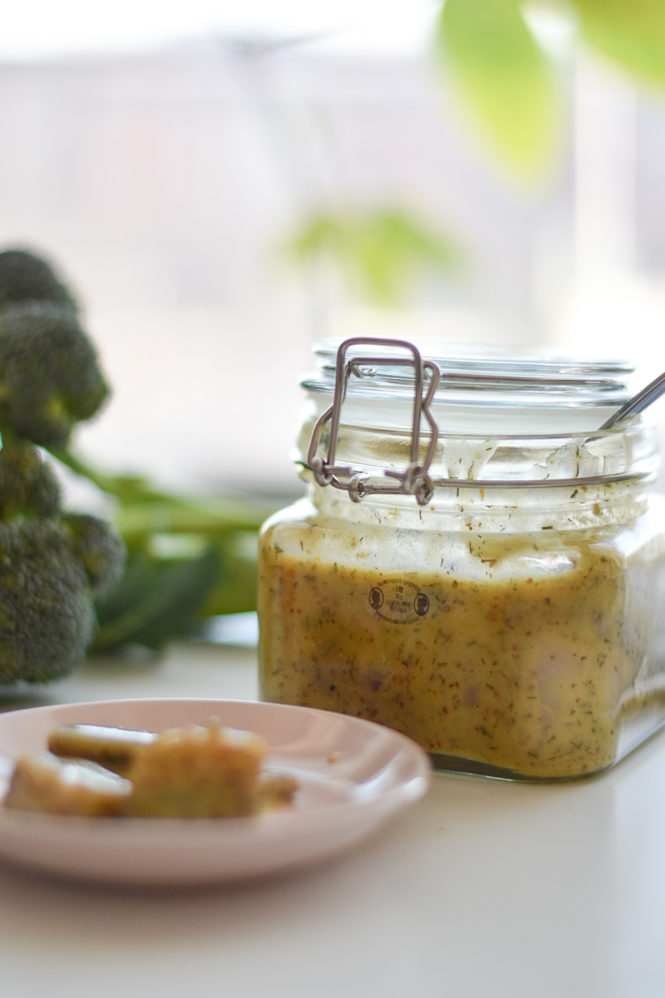 There are plenty of flavors in terms of Swedish marinated herring. The two most known and appreciated ones, senapsill and löksill, are the ones I'd like to share with you today. The first, mustard-based, the second, onion-based. It's delicious, tasty, sweet, festive, spicy. Believe me: it is MUST taste!
In these photos I made senapsill (herring with mustard). Find the recipe below. To find the recipe for löksill (onion flavor), it's a little lower. It's basically the same basics, but you just change some ingredients!
Ingredients 
500 to 600g herring filets
1 dl mustard
1 dl whole grain mustard
1 1/2 dl sugar
2 tsp white wine vinegar
1 dl oil
1 dl chopped dill
1 dl leeks
salt and pepper
Recipe : 
Cut the fillets into small pieces and let them drain.
Mix the mustard, vinegar and sugar in a bowl. Add the oil little by little. Stir in the dill and leeks.
Season with salt and pepper.
Add the herring fillets in the sauce and keep cool in an airtight jar. Let marinate at least 24 hours before tasting, and consume within 5 days.
You can enjoy your sill alone as an aperitif, with some steamed potatoes, or on a little bread. In general here, people do not take more than 4-5 pieces. This is a delicacy that is eaten in moderation with its rather pronounced taste!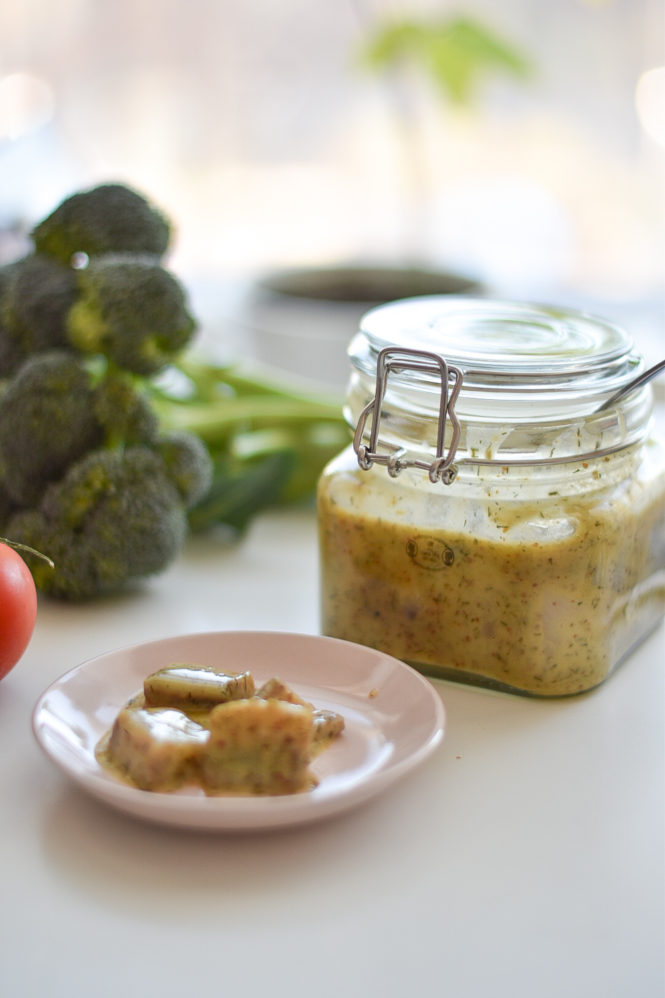 What about the onion version (löksill)?
Ingredients :
3 red onions
5 dl water
2 dl white wine vinegar
3 dl sugar
Some bay leaves
Some spices (cinnamon, cardamom, juniper berries)
and of course 500 to 600 g herring filets
Recipe : 
Peel and chop the onions.
Boil the water with the vinegar, the sugar, the bay leaves, spices and onions. Then let everything cool down.
Pour and rinse the herring fillets, cut into pieces and add them to the preparation. Marinate in an airtight jar for at least 2 days.
Serve with boiled potatoes, crispbread and pressed cheese.
Enjoy your sill! Looking forward to hearing what you thought of it!