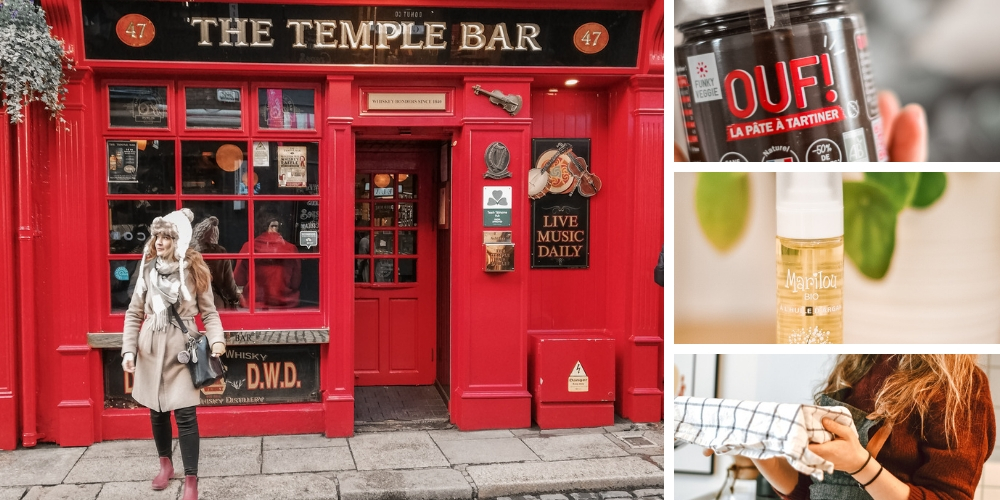 Hello, everybody! I hope you're all well and that you had a lovely February. Over here, a very good month. And we're gonna talk about it right below. You know the formula, in this February Instant Plume, I'm going to share with you 2 or 3 little things that I particularly appreciated in February and that I think are worth sharing. Everything that's good has the merit of being multiplied, right? Then, we'll share some of YOUR nice #instantplume posts made on Instagram. There are almost 5000 posts on the hashtag today. I can't believe it, you're the best. Thank you for your warm welcome of this little concept and your good vibes. It's you who make it live, and who give it its little impact!
The Instant Plume of February (#instantplume n.28)
First of all, I would like to remind you all that it is never too late to join our small community. If you too find it important to spot the little everyday joys and enjoy 100% of them, you are made to be part of our little squad. We share our little things with each other by inserting the hashtag #instantplume ("feather" moment – in French, light and simple moment) under our Instagram posts. This allows us to remind each other that these moments count, in good and bad days alike. Also, we have nice interactions altogether. And we make a lot of nice discoveries of accounts and people :).
The little things of February
In February, I reached a milestone in the kitchen
And this, through two new appliances that are just awesome: a food processor (which I was lucky enough to win in a Christmas contest, I still can't believe it…) and a slow cooker.
I've wanted a food processor for a really long time. As a baker's daughter, I've always eaten good homemade bread and since I've been living in Sweden, I miss it. I've tried to make bread several times in the past, but it's a bit laborious without a food processor (not impossible, though!). So when I saw that Toppits (a Swedish pastry brand) was having a Christmas photo contest, I took a chance. And what a surprise, when I realized in January that I had won! What a wonderful gift! So I received a complete kit of their products, in addition to this magnificent Arkasrum robot (another high-quality Swedish brand) which has helped me so much while baking ever since. I prepare all my dough myself: bread dough, pizza dough, and other cakes and pastries of all kinds. It's absolutely brilliant! By the way, if you're tempted to try a bread recipe, here's one below (illustrated, I think it's more fun). It takes literally 10 minutes, and the bread is delicious. With a food processor, of course. Without any food processor, you can still make it. You'll just have to be patient and knead your dough by hand for at least 30 min (an opportunity to get some exercise done, if you're not going to the gym right now!).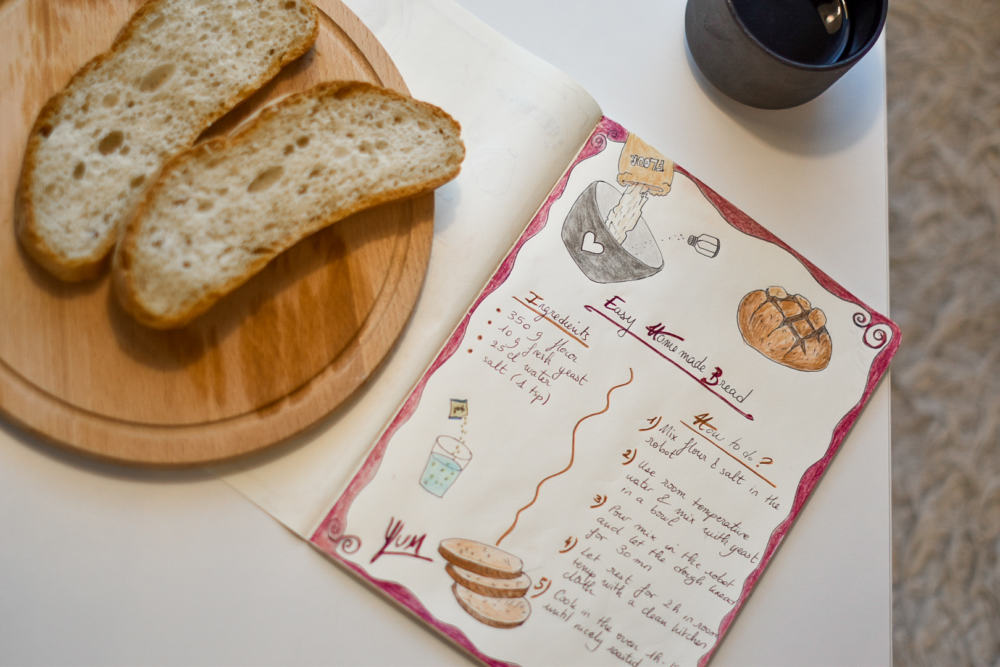 As for the other small appliance, it is our slow cooker. We bought it for the modest sum of 35 euros and it's really PERFECT when you like to cook at home, but you lack time (I think about weekdays for example). In the morning, you spend what, 10 min, putting everything in the tank of the appliance, you let it cook all day, and in the evening, when you come back, you just have to put your feet under the table and enjoy your delicious meal. As I'm writing this, I have a delicious chili con carne simmering for tonight… You can make a lot of things in it: simmered dishes, risottos, soups… An appliance to have at home in my opinion… For more information, I invite you to read my dedicated article: What is a slow cooker and why you should get one?
En février, I discovered the beautifuk city of Dublin
And I LOVED it! We went there as a family trip for Simon's mom's 60th birthday, what a beautiful memory that will be. I show you some pictures of our trip below. We stayed 5 days (3 full ones) and had the time to see a lot of things, including the Guiness Museum, the city center and the nice typical district of Temple Bar, a bit of nature and landscape in the pretty village of Howth, and also we enjoyed the beautiful Irish facades. Very colourful, just the way I like it. We walked a lot, ate well, we lived in the city centre above a typical Irish pub. In short, the perfect little extended weekend. I'm currently working on a dedicated guide article about Dublin if it might be of interest to some of you.
The little illustration of February
Like every month, I like to sum up my month in drawings. My little creative meditation at the end of the month :). This month, of course, there are a lot of elements on the theme of Ireland, to remind me of my trip (the flag, a Guinness, the Irish wool…). The illustration also shows a studious month (a lot of work!) without forgetting my little Leia who is always with me when I work from home; as well as a rainy month (many, many showers whether in Sweden or Ireland). Then, Valentine's Day, which was not to be forgotten.
Why two koalas? Those are our nicknames. For the little story: we met 7 years ago in Australia and we called each other koalas, which then became "Koko" and these are our two nicknames (yes the same hihi / we are both "Kokos"). Strangely enough, it doesn't really come from the fact that we were in Australia, it started because Simon was sleeping a lot so I called him Koala. And then he also called me Koala because I'm also slow in my own way… I like to take my time. And we both like to cuddle a lot. Like koalas. By the way… for Valentine's Day, he gave me some eucalyptus as a little wink (what koalas eat in case you didn't make the connection!).
Your Instants Plume of February
Now it's time to share some of your pretty #instantplume posts from February. Once again, and like every month, thank you a thousand times for keeping this little hashtag alive! You are the best! I sincerely invite you all to follow the hashtag on Instagram in order to discover nice accounts and beautiful people.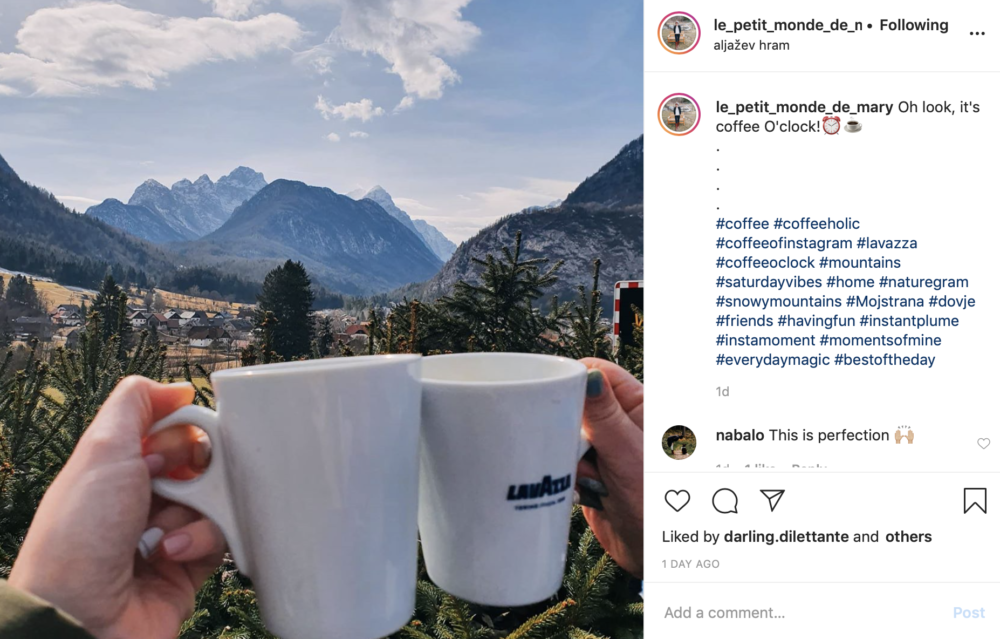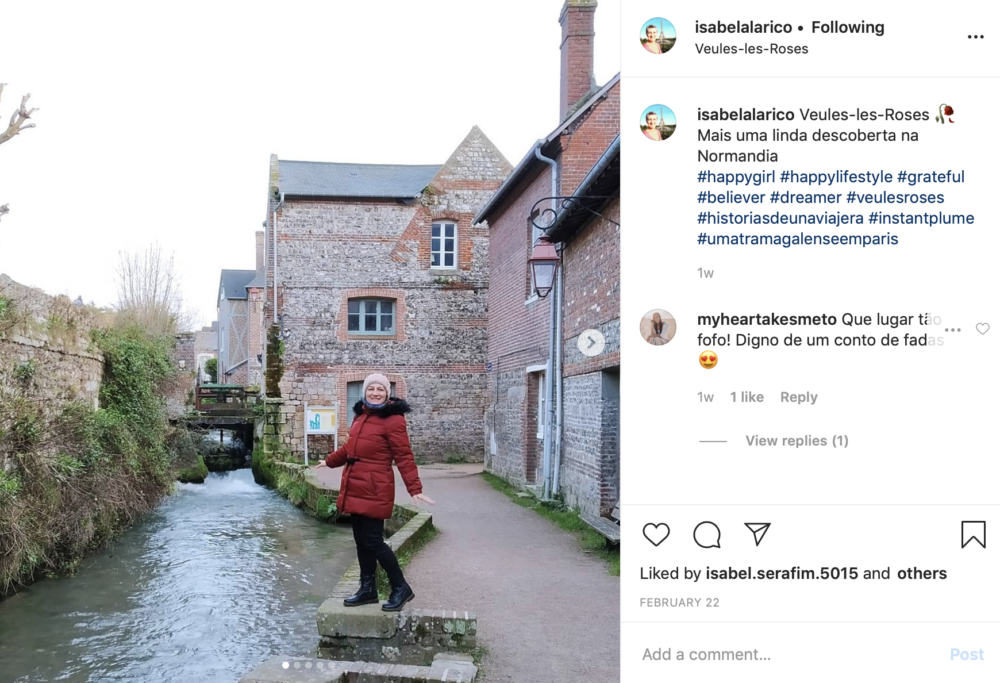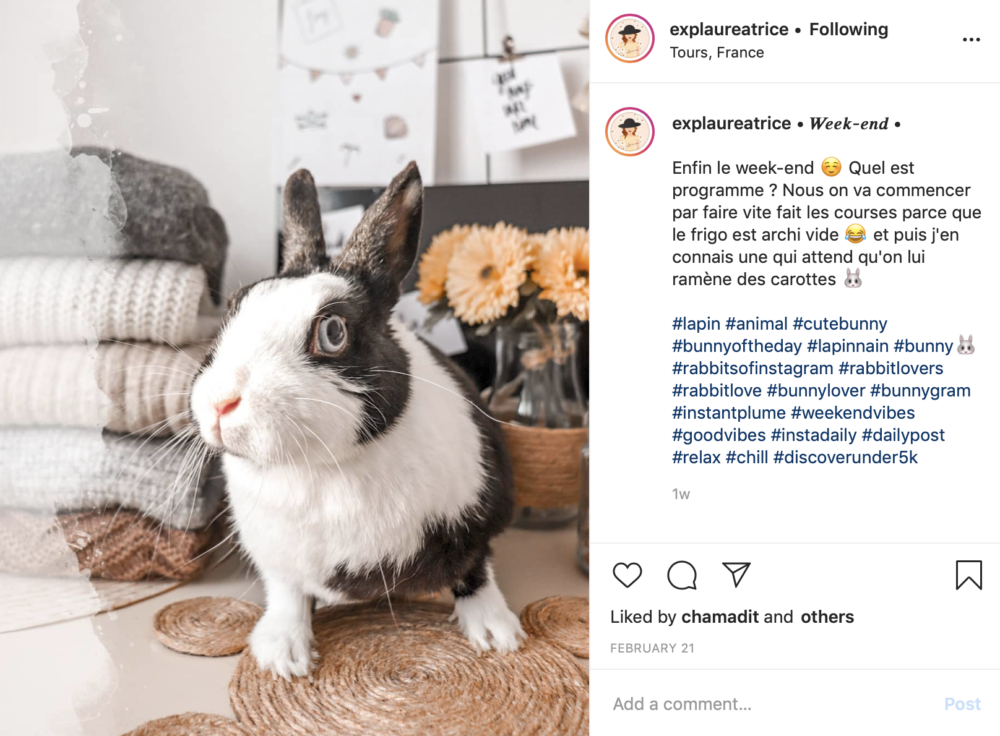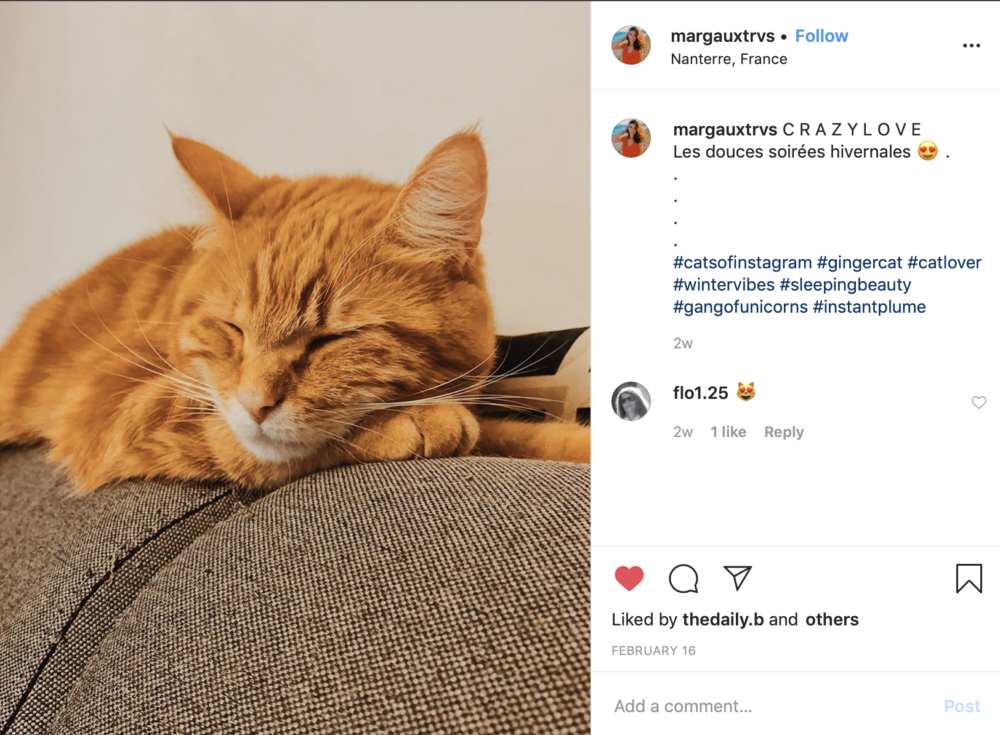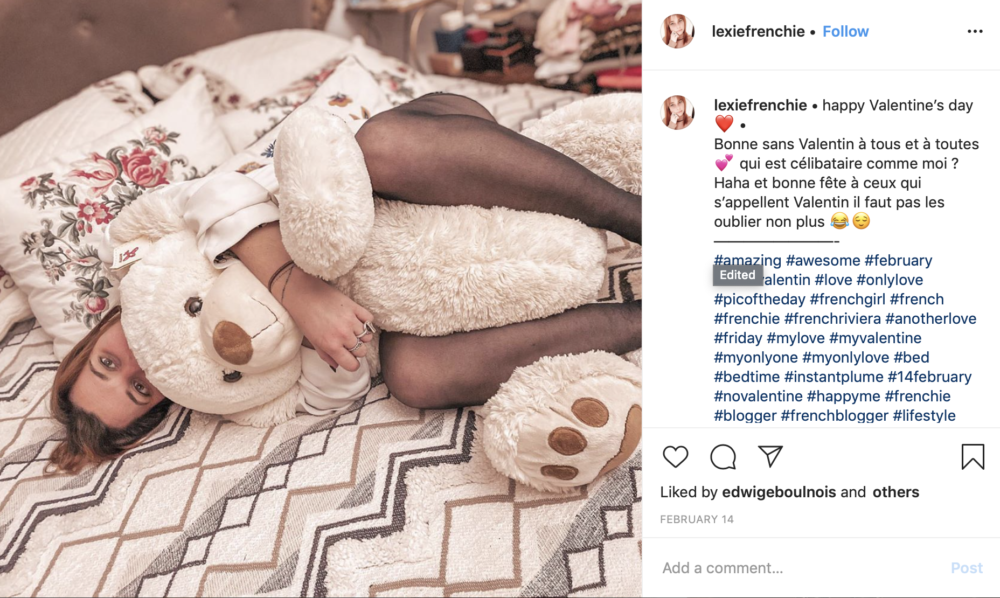 Thanks for reading today! And I'll see you at the beginning of April for the next edition!