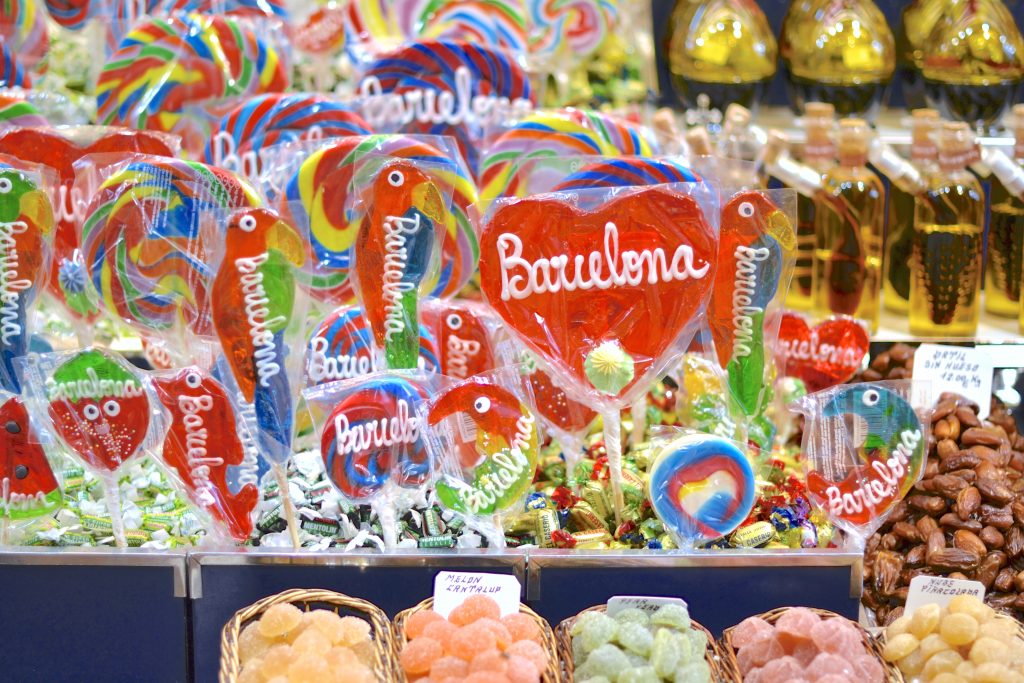 Hello my little feathers! I was looking forward to publishing this article! And I tend to think that maybe you too for reading it, because I received a lot of questions about my trip to Barcelona, for tips, good deals, etc. So, what to do in Barcelona? Following your messages, I answered all of you privately, transferring 2/3 emails that I myself received (besides a big thank you to those who sent me advice – they were widely used and reshared 😀), but I think that a video is what will speak to you the most! And especially to the greatest number of you ! So here it is, my vlog #4 with ALL MY TIPS on what to do in Barcelona. I hope you will like it !
What to do in Barcelona ? All my best tips !
No more talking, here is the video (don't forget to display the english subtitles – the speaking is in French) :
I really hope my tips will be useful for your next trip to Barcelona! 
If you liked this video, please :
✨Subscribe to my YouTube channel here ✨
✨ Leave me a little comment and/or like on the video here ✨
THANK YOU ❤️
---
About the places I talk about in the video, here are the infos / links grouped in 3 big themes : 
Where to eat well in Barcelona?
Must-do n.1 : go to the Carrer de Blai, in the neighborhood of Poble Sec, to eat Pintxos! Absolutely delicious, nice to do with friends, cheap… in short, just GREAT! These Pintxos are the best in town, and the whole street has Pintxos bars, you can't miss them!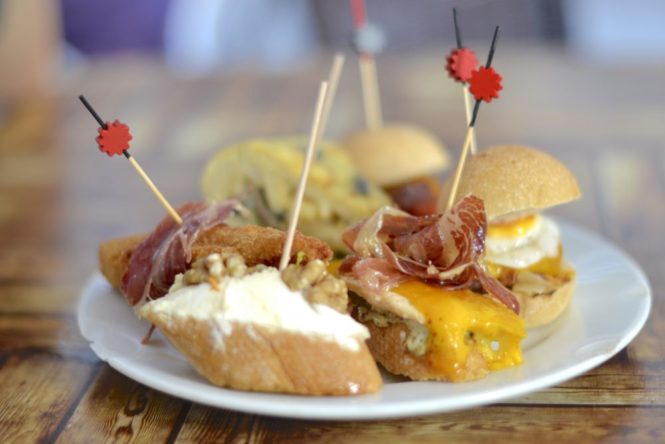 Must-do n.2 : go for a lunch in la Boqueria, Barcelona's most famous covered market! Spanish atmosphere guaranteed and good things to taste (tapas, charcuterie, juices, fruits … yum).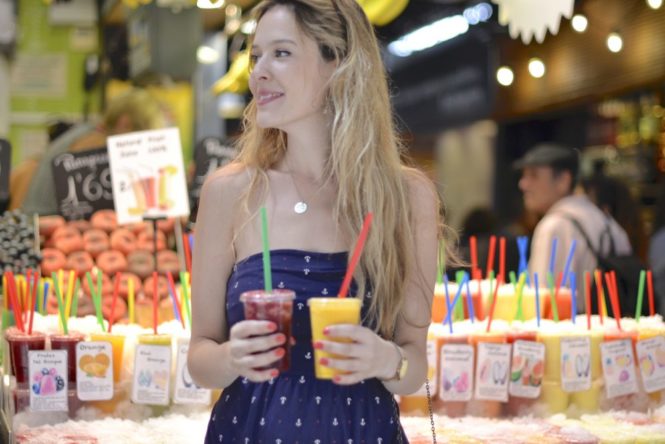 Must-do n.3 : for the organic food lovers, go to the supermarkets Organic Market, there are several of them in Barcelona. Very good fresh products and a small bar that offers the opportunity to enjoy a meal on site. We tried the breakfast, a delight!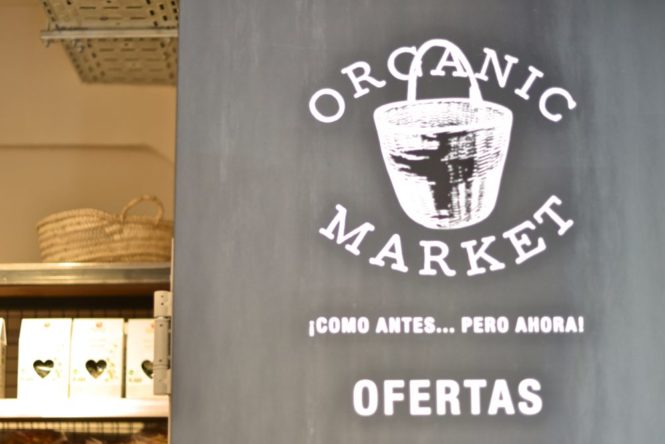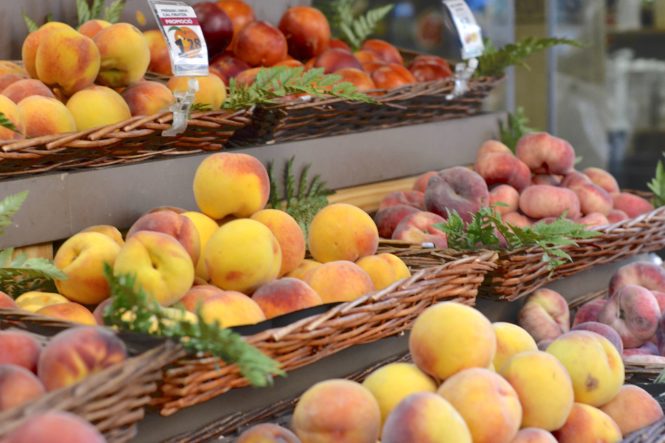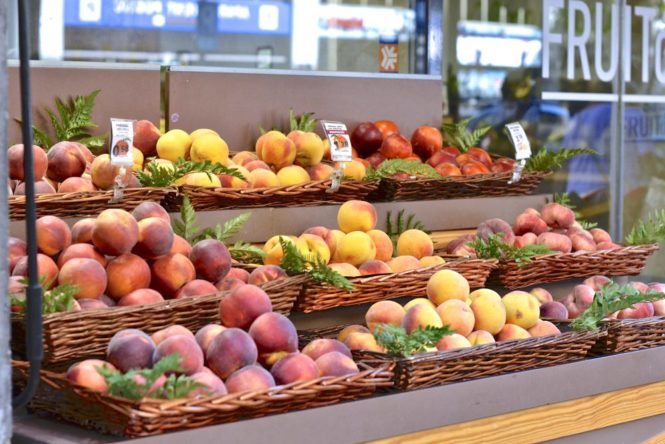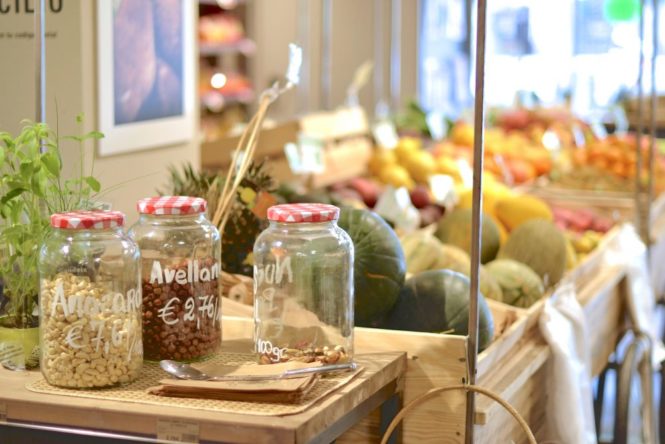 Must-do n.4 : here not an address but a general advice … Eat fruits! They are delicious in Barcelona (and Spain in general), full of sun and juice ! Small shops, like grocers, sell some on every street corner … so just enjoy them whenever you want ! Yum !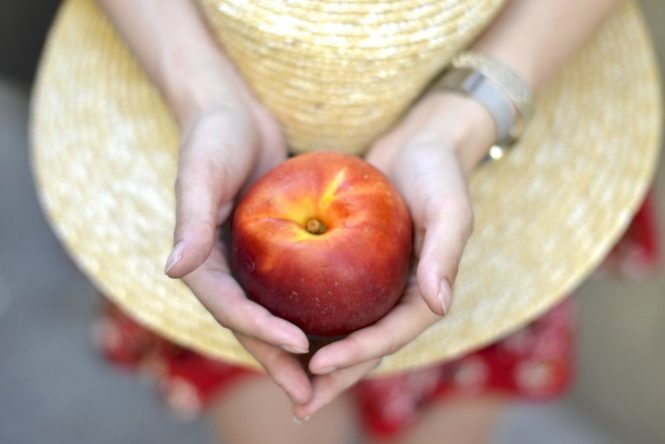 Must-do n.5 : do not forget to taste a "Café del tiempo" (coffee of the time) or a "Café con hielo" (coffee with ice cubes) … delicious!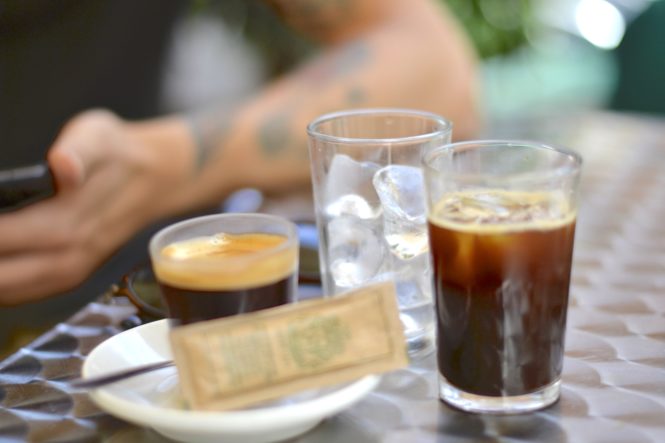 Must-do n.6 : for your breakfasts I advise the cafés 365. They are everywhere in Barcelona, they do very good things (good viennoiseries, sandwiches, fresh squeezed orange juice …) and for a pretty cheap price !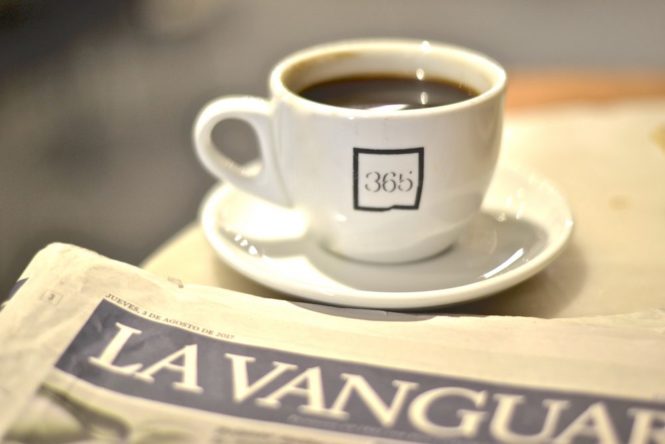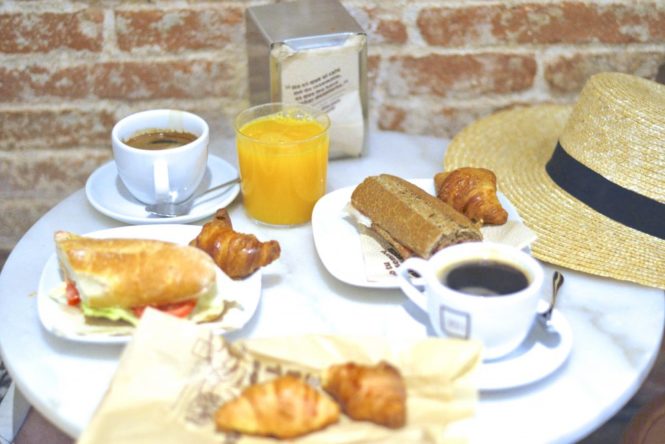 Must-do n.7 : don't forget to go to café Valor, drink a good typical Spanish hot chocolate (ohhhh… so good).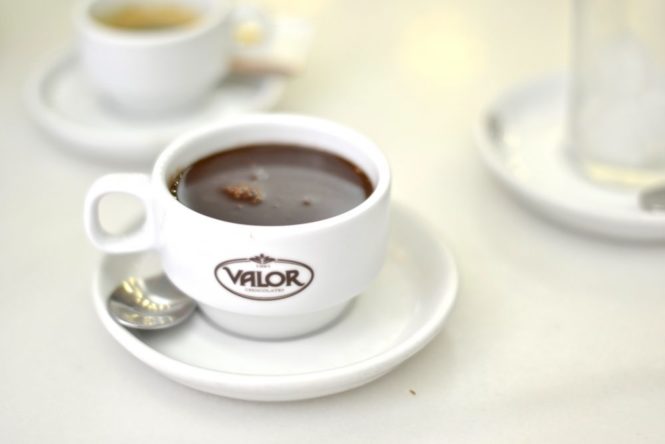 Must-do n.8 : a very nice address for a lunch, La Menuda. Some "crazy food" as they say. It is true that it is a little "crazy" but it is ultra good and allows you to taste surprising flavors! Plus, they brew their own beer! A must try !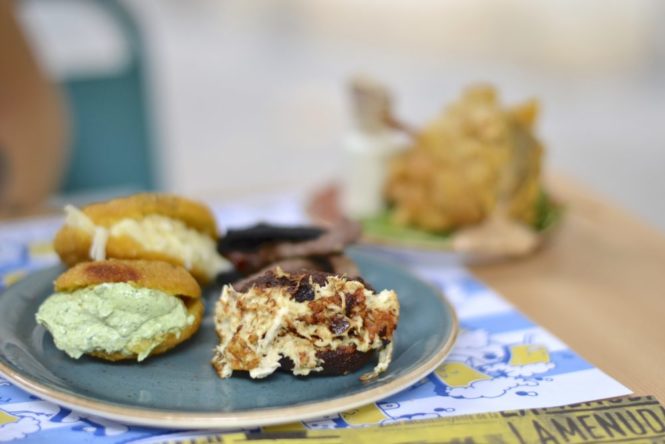 Must-do n.9 : no matter where you go, taste some tapas! Super important! These small Spanish dishes to share … and to be consumed without moderation! My favorite ? The tortilla de patatas, las aceitunas, boquerones, ensaladilla russa, las croquettas, and finally patatas bravas (in order a thick omelette with potatoes / onions, olives, anchovies marinated in vinegar, a vegetable macedonia with mayonnaise, small donuts made with ham / fish, and potatoes with aioli … yum!)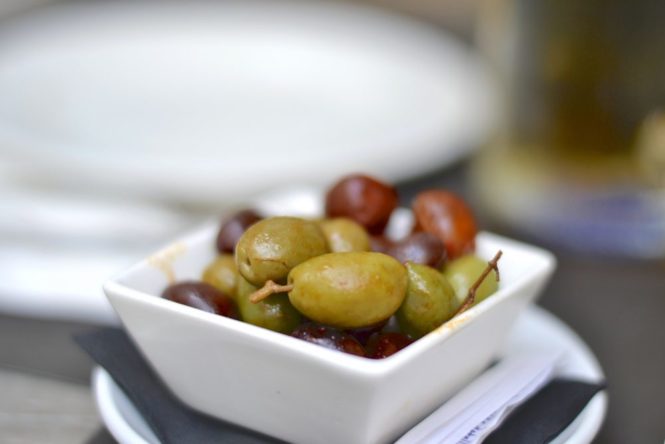 Loose yourself in the streets in Barcelona
Must-do n.10 : Barcelona is probably one of the most beautiful cities I know! I can only give you one piece of advice: you lose yourself in the streets, and walk a lot. Look up, look everywhere. It is a city full of surprises, colors, small details, where the streets are all unique. There are three main quarters: el Born, el Raval and el Gotico, all of which are as pretty as the others. Take some time, put on good shoes and comfortable clothes, and lose yourself! <3 You will not be disappointed!
Our iHealth app (which counts the steps on the iPhone) indicated to us on average 30 000 steps per day  during our trip … not bad, isn't it ? Also a good excuse to eat tapas after all these calories burned! Haha!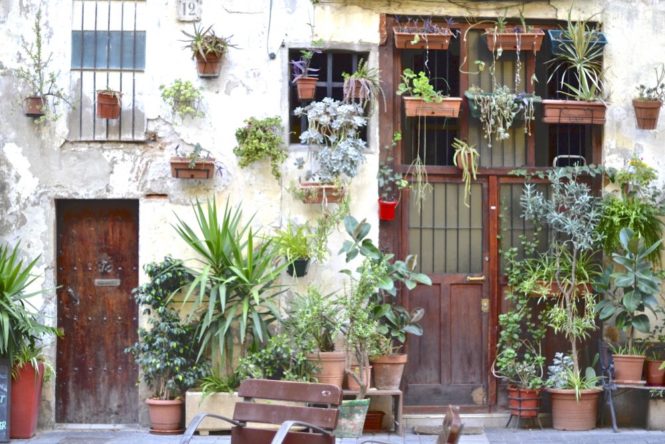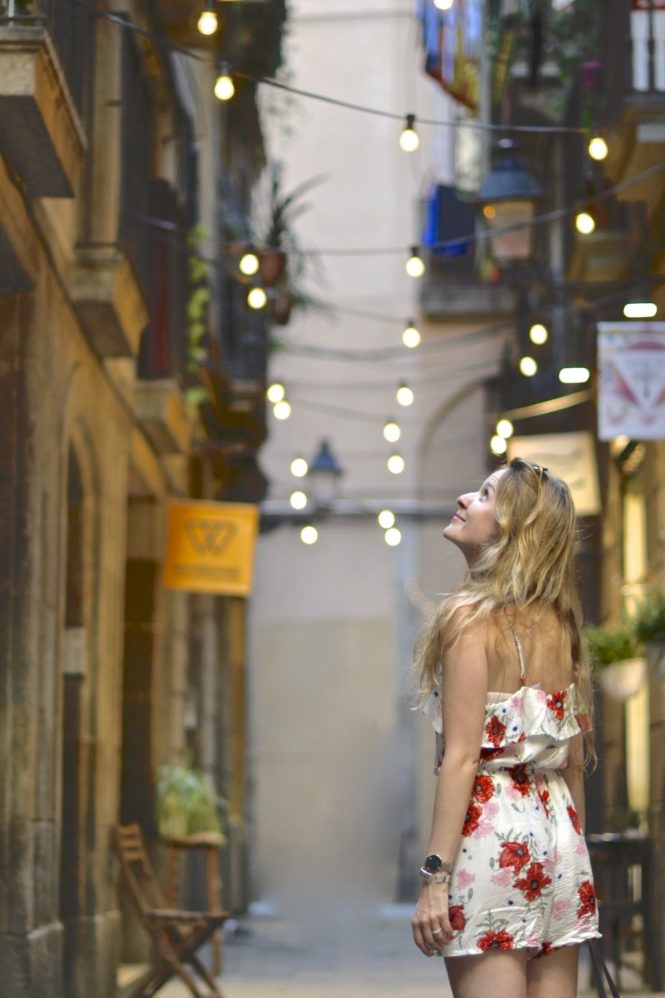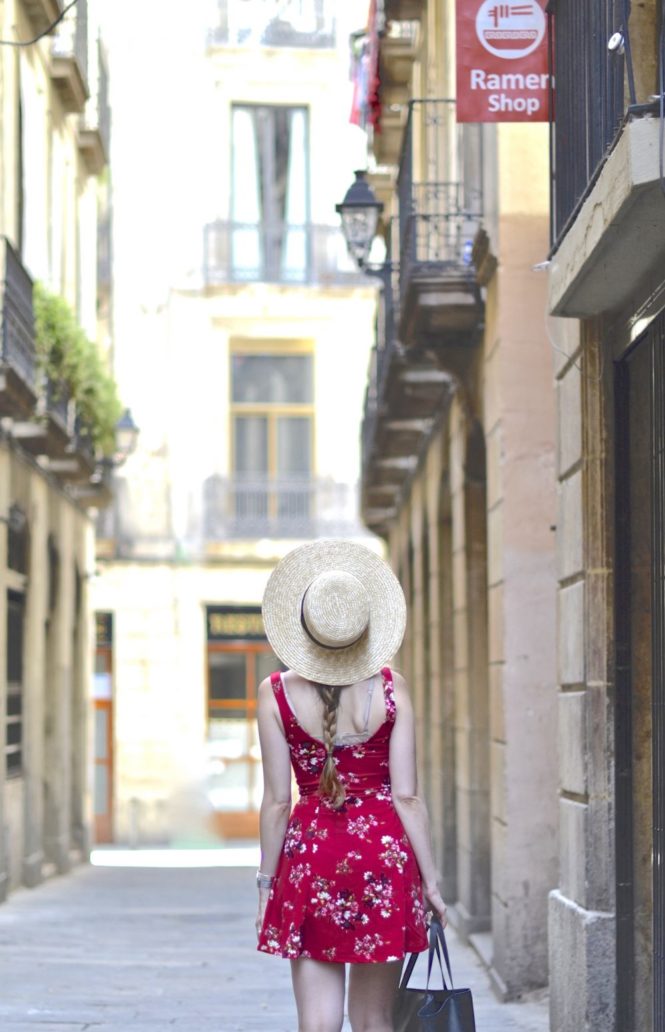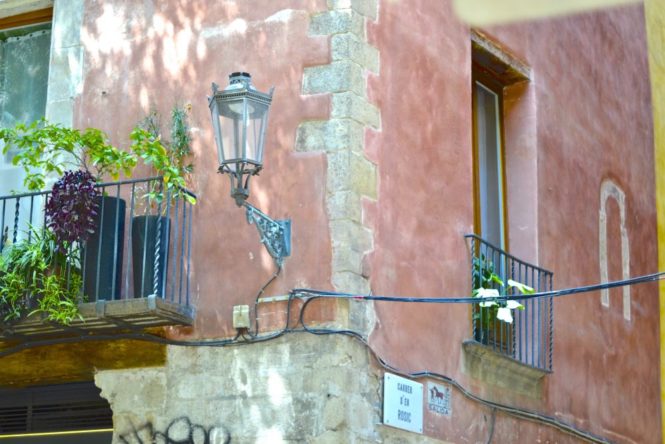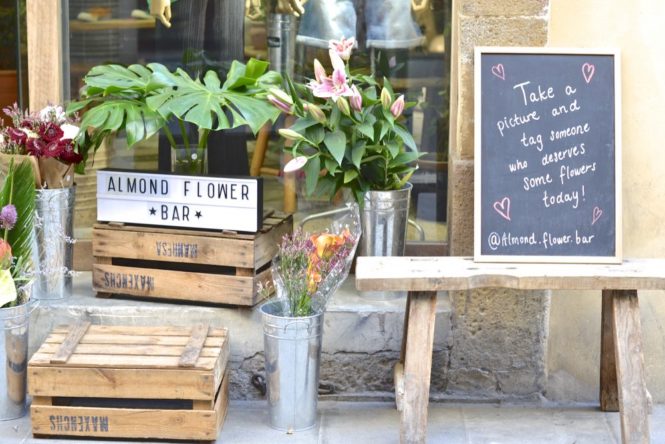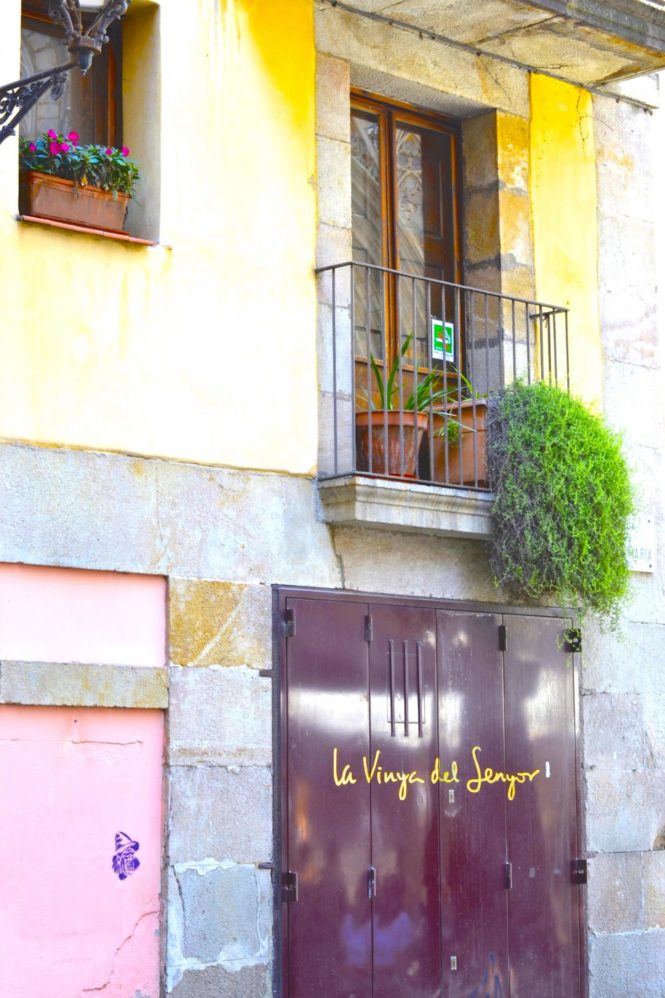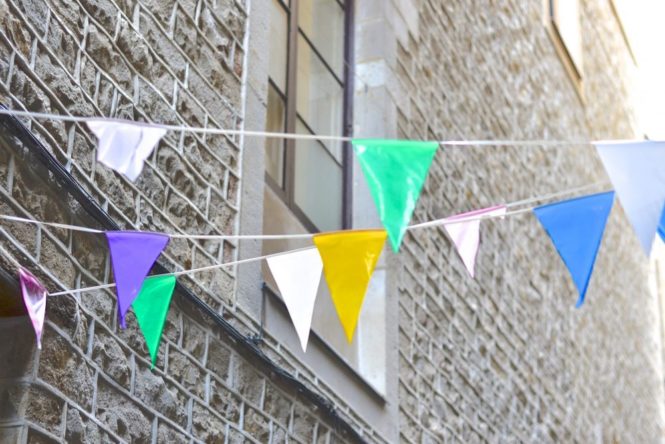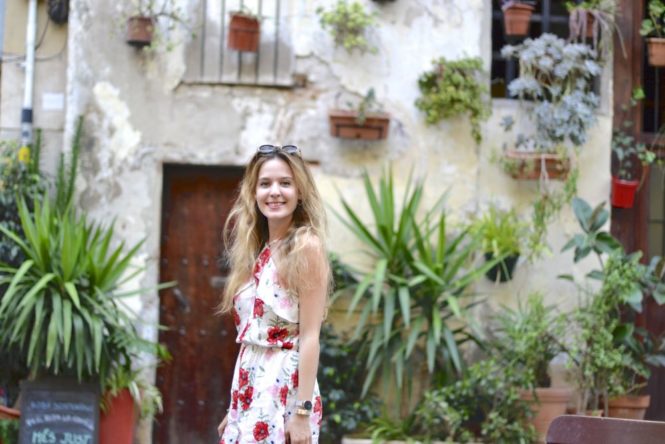 Places not to be missed!
Must-do n.11 : visit the architectural prowess of Gaudi, Barcelona's flagship architect. Of course, there is the famous Sagrada Familia, a magnificent cathedral with a thousand details still under construction (the end of the construction site is planned for 2026). But there is also the casa Batllo, a magnificent building with astonishing shapes, and the Pedrera, this building where you can walk on the roofs that we see in the film Vicky Cristina Barcelona. Very, very beautiful !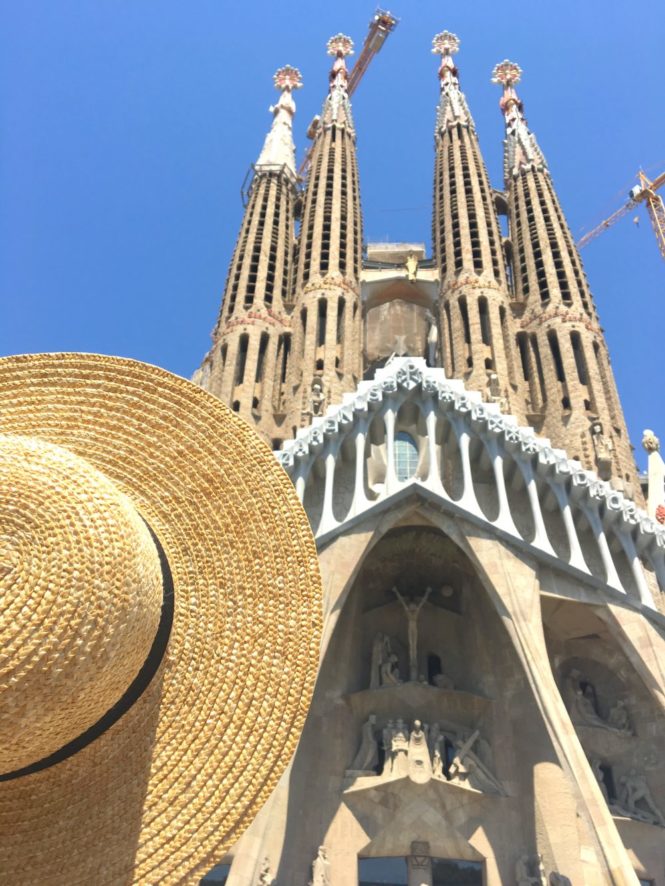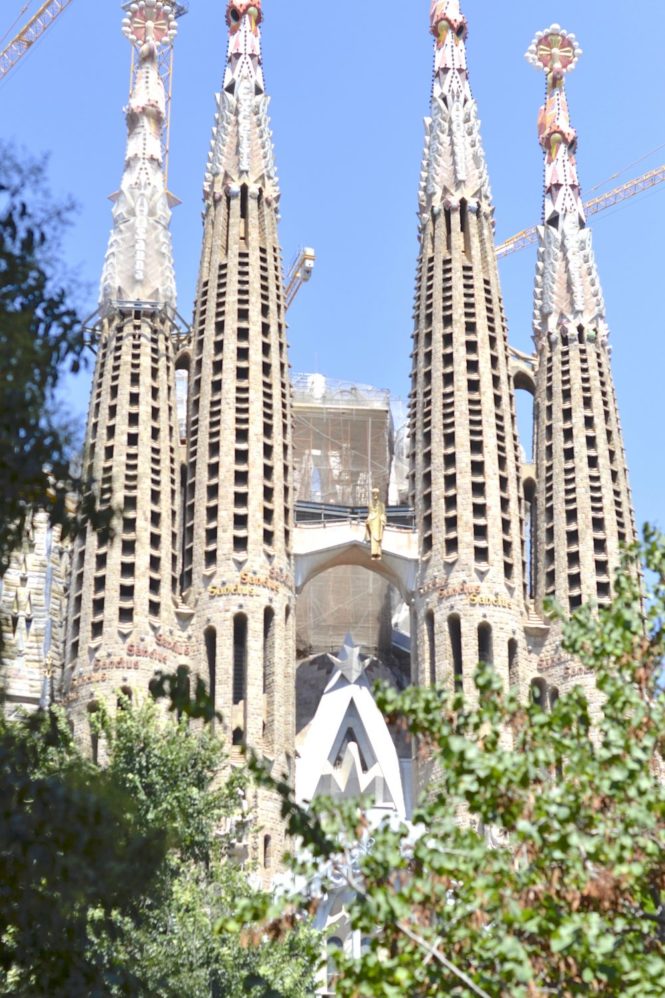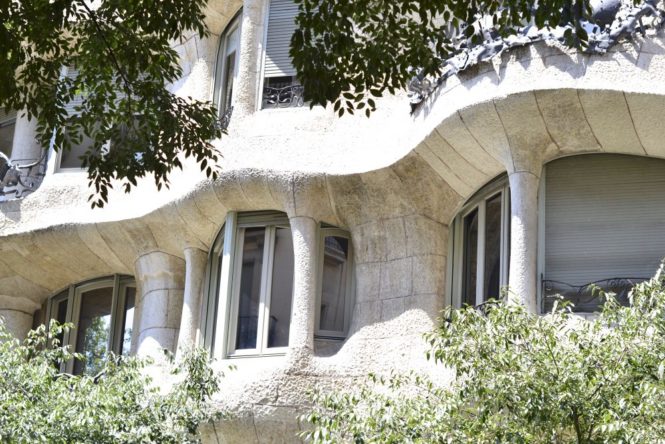 Must-do n.12 : an evening in the district of Montjuic, near the bullring of Barcelona. The architecture is magnificent (almost oriental) and a few evenings a week, the Montjuic fountain offers a nice free light show. Very beautiful and romantic! You can consult the schedules here.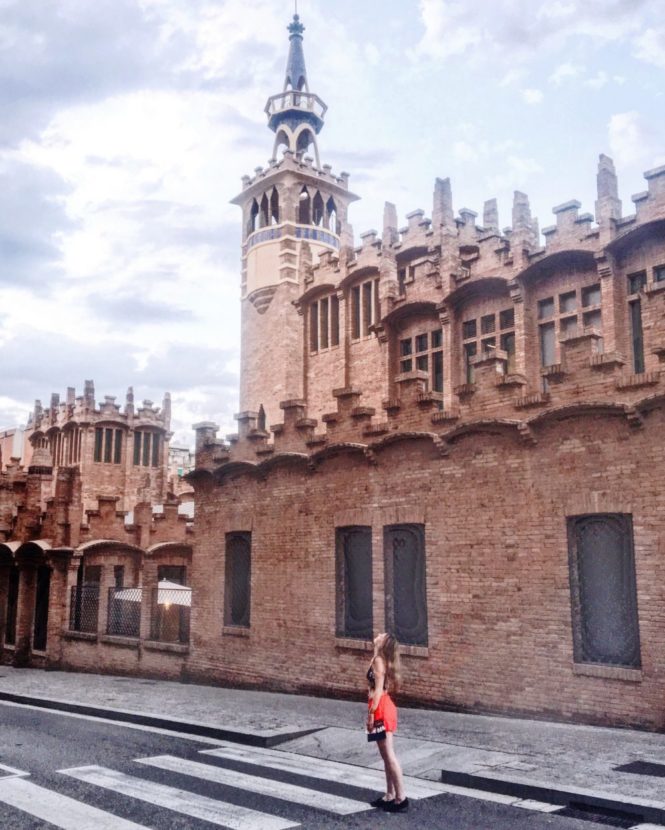 Must-do n.13 : the cactus garden! #cactuslovers, this is your paradise! Really, some cacti as far as the eye can see, too cool! Moreover, the place offers a superb view of Barcelona. This place is called gardens of Mossen Costa i Llobera.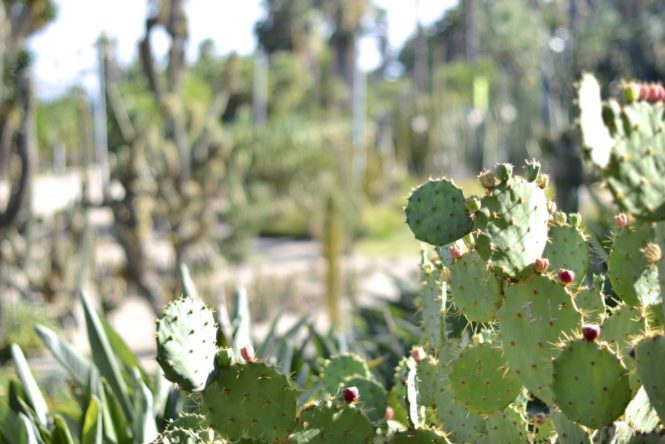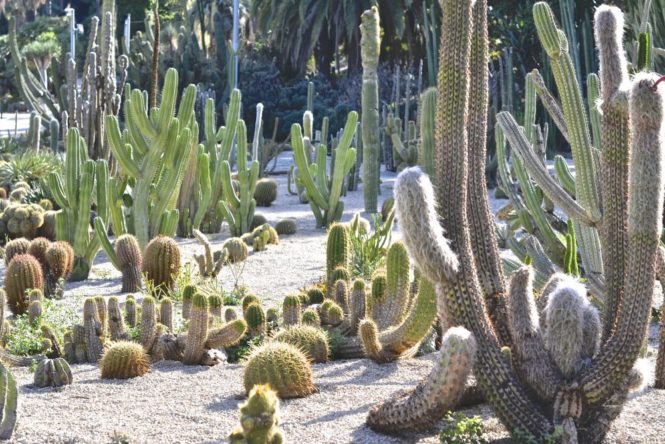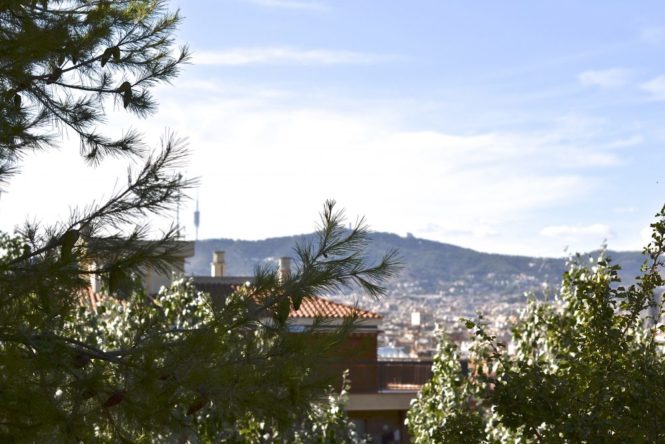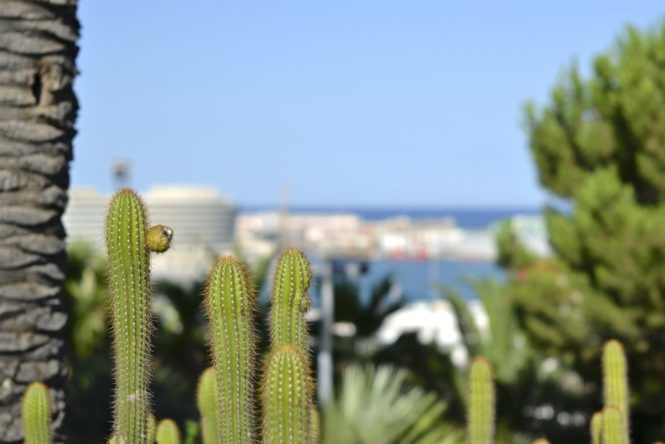 Must-do n.14 : just at the entrance of the cactus garden, go to Martinez, for a lunch or a drink. A magnificent Mexican-style terrace. Expatriation feeling and total chill!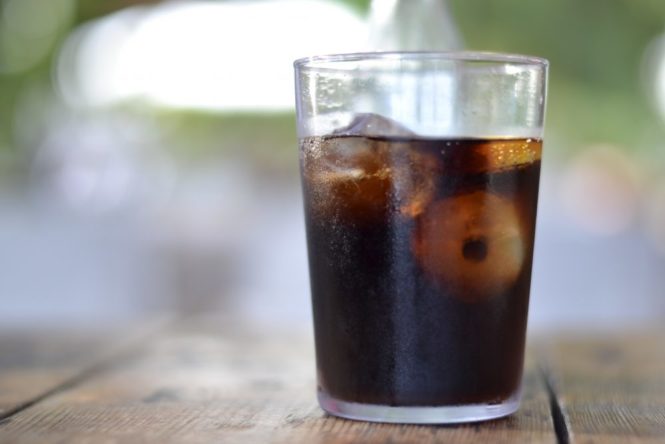 Must-do n.15 and more : and so much more ! But I could not take pictures of everything and same for video. But my other recommendations: the park Guell (superb), the Ciutadella park (mentioned in the video, beautiful and huge), and of course the beach, a good paella, La Rambla … and I would have even more but let's say these are the must-see!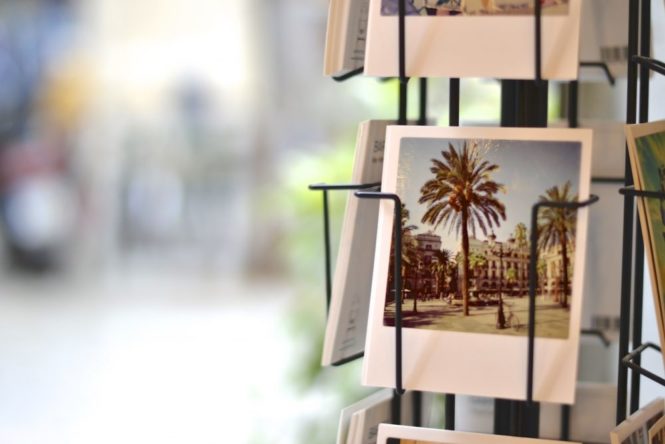 Soooo… it's finished ! I think this article + this video have broken records in terms of production time: D! Since the creation of the blog I had never spent so much time on a post, but it is only happiness to share my good plans with you and I hope you liked this post ! And especially that it will be useful for your next trip to Barcelona!
Can't wait to read your comments here and on YouTube <3 Don't be shy ! Big kisses and take care !
SaveSave
SaveSave
SaveSave
SaveSave