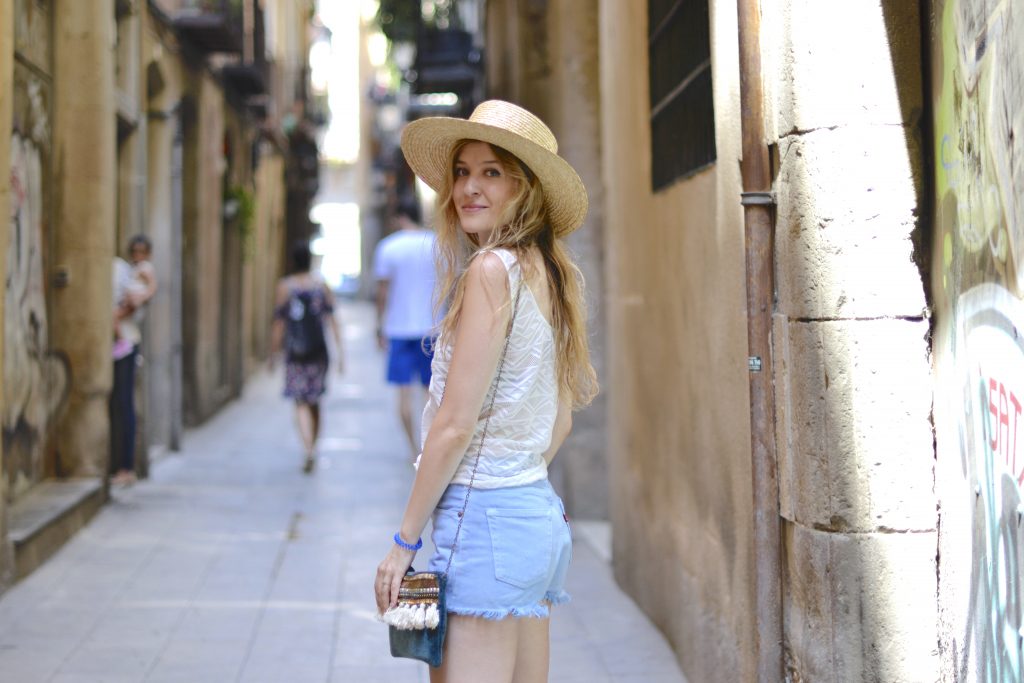 Hey babes ! How are you today ? So… yes … maybe the last summer look! Hopefully not, huh? Even if, well, personally I love autumn, its colors and its small habits. But I'll talk about all this in autumn. Every thing in its time! Here in Sweden you can feel that summer is flying gradually … in the streets, you can already see a few autumn leaves falling from the trees, and children have returned to school more than 10 days ago, rain is falling again, people pull out their little sweaters … Considering all these elements I would say that it is very likely that this look is my last summer look! Not a big deal, because the others will be cozy, warm and nice, but I'm just warning you :).
Maybe my last summer look, still in beautiful Barcelona
Like my two previous summer looks (this one and that one), this one was shot in the cute little streets of Barcelona. Indeed … what better city than Barcelona for a summer look? It is so hot that you need to wear very light summer clothes !
This look is made up of a timeless classic: the Levis shorts. I always liked Levis because all their Denims fall super well, whether shorts or jeans. And in addition they last super long because it is of super good quality!
I chose a very simple look and therefore a pretty white tank top to go with the shorts, which I knotted on the front. Then, black tennis shoes (very nice when you do a lot of walking – on average 30,000 steps per day in Barcelona according to my iHealth app). As well as my pretty Little Marcel bag that I loved all summer (available here with a -50% discount!).
And without forgetting the indispensable hat … my ally of all summer!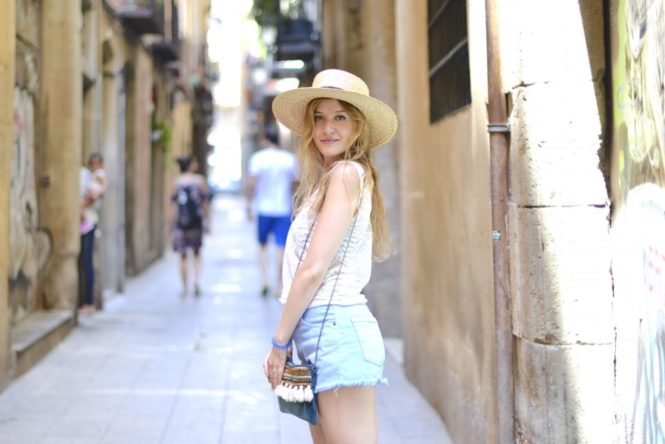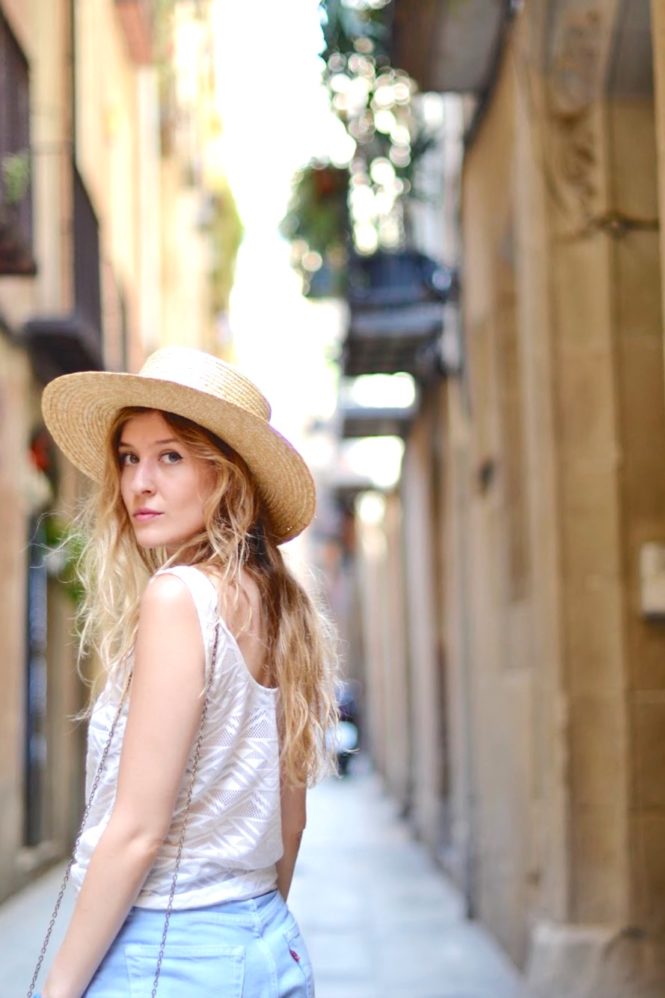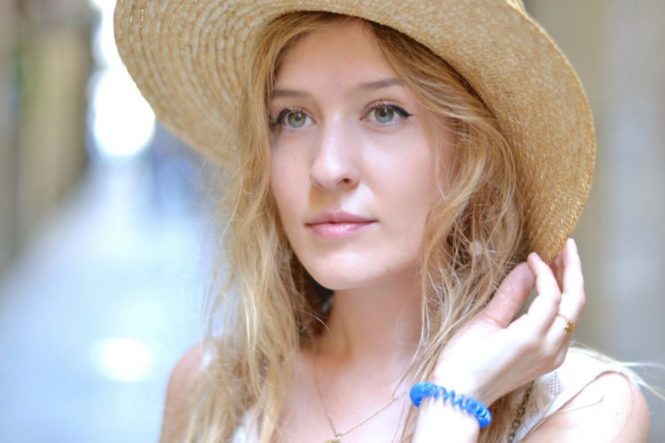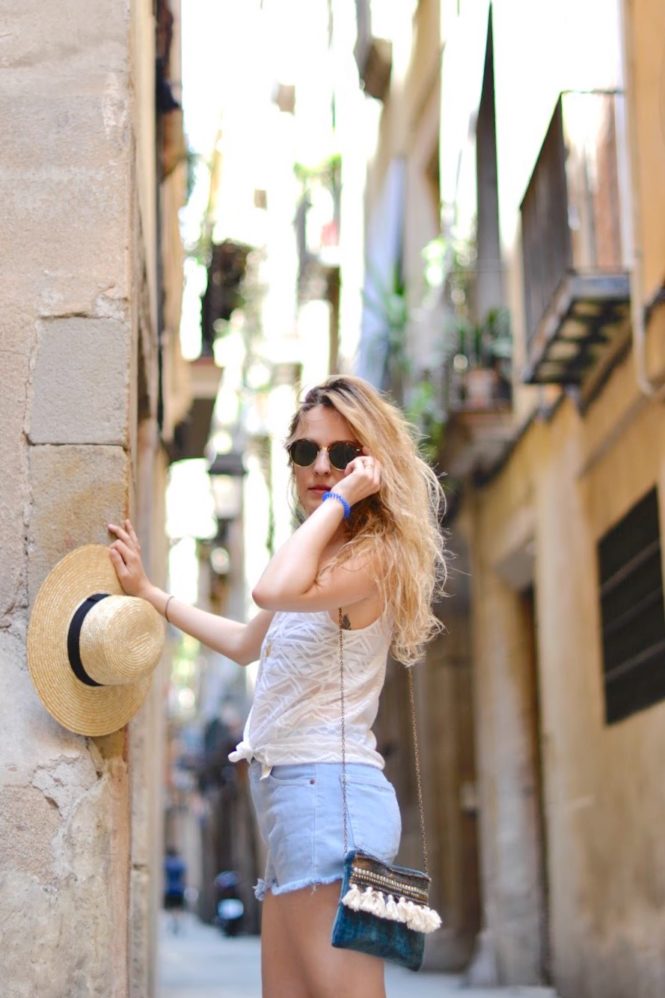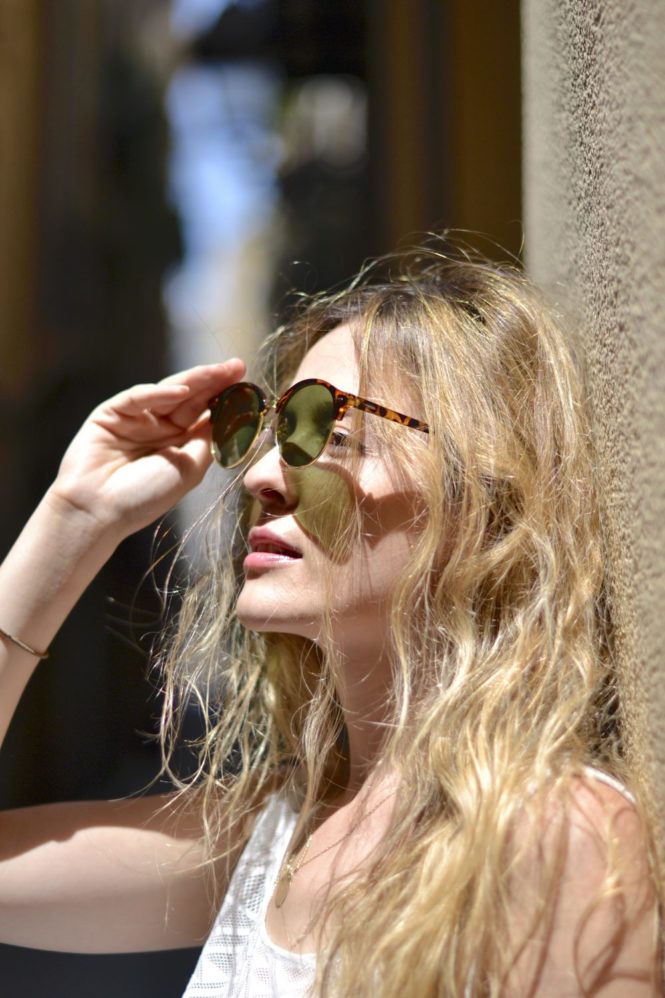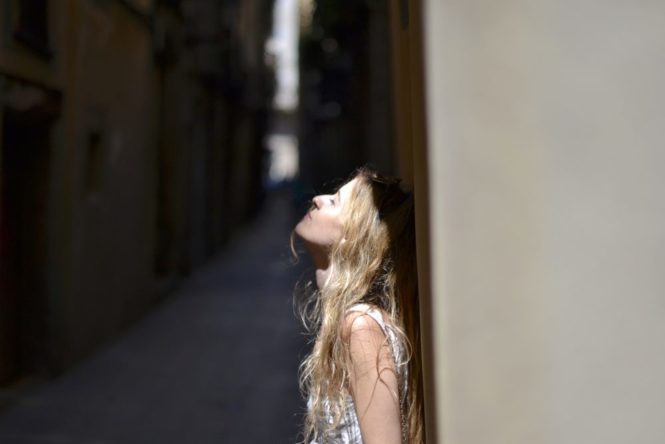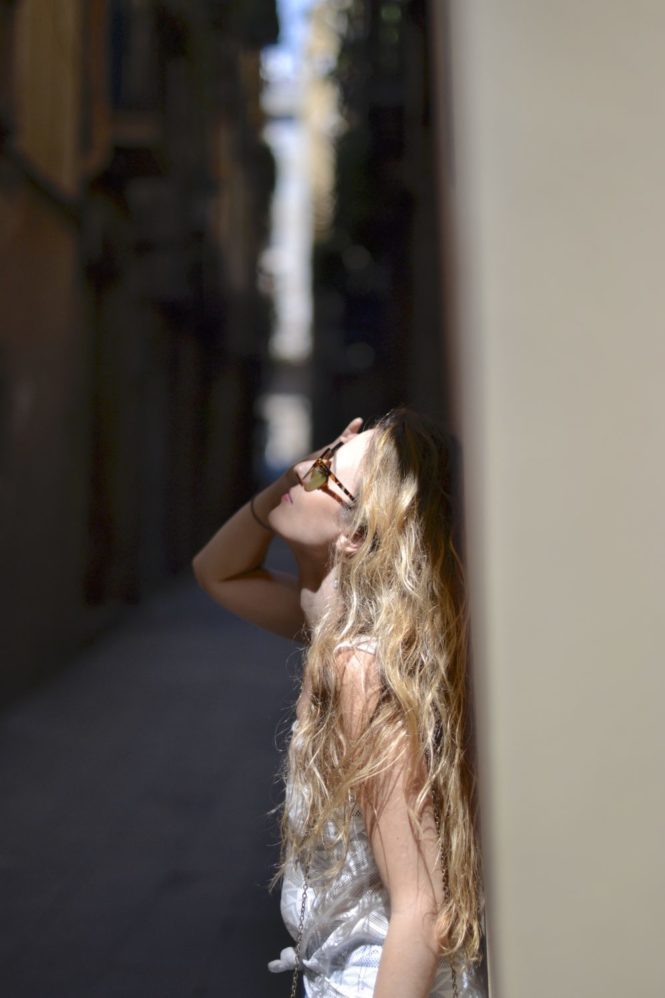 The sunglasses come from Le Petit Lunetier, my crush brand of the moment. Why? Because their glasses are beautiful, they really protect the eyes from the UV rays and at a really accessible price! The model I wear are the Rachelle Z écaille (you can get them with -20% with the code Plumedaure20).
It is still sunny and warm enough where you live to compose a summer outfit? Because yes, I am in Sweden, and it's getting cold… but I heard – for example – that there was a big heat wave in Paris! So I imagine that the Parisians among you could largely make use of such items
.

For those who still have heat, here is a nice selection of nice and cheap pieces on Zalando for a comfortable and simple summer look, including the timeless little Levis shorts (or other brands if you have a small budget). The Little Marcel bag is available for -50% here. The sunglasses are available here (don't forget to use the code Plumedaure20 to save 20%) : Rachelle Z écaille.
Shorts (the Levis ones are in sale for 55 euros) :
White tops, all with a little cute detail :
Hats (big love) :
---
Have a nice end of week babes ! For my part, next week at the same time I will be in Paris <3 I go back there for a collaboration with a cosmetics brand of the LVMH group which I can not wait to reveal the identity! And above all, I can not wait to make some nice content together and share it with you! As usual I will take you with me on snapchat @plumedaure and instagram @plumedaure (including Insta Stories!).
Take care <3 And a lot of kisses !
Credits : 
Post including RewardStyle affiliate links
Post including a discount code from a collaboration with Le Petit Lunetier