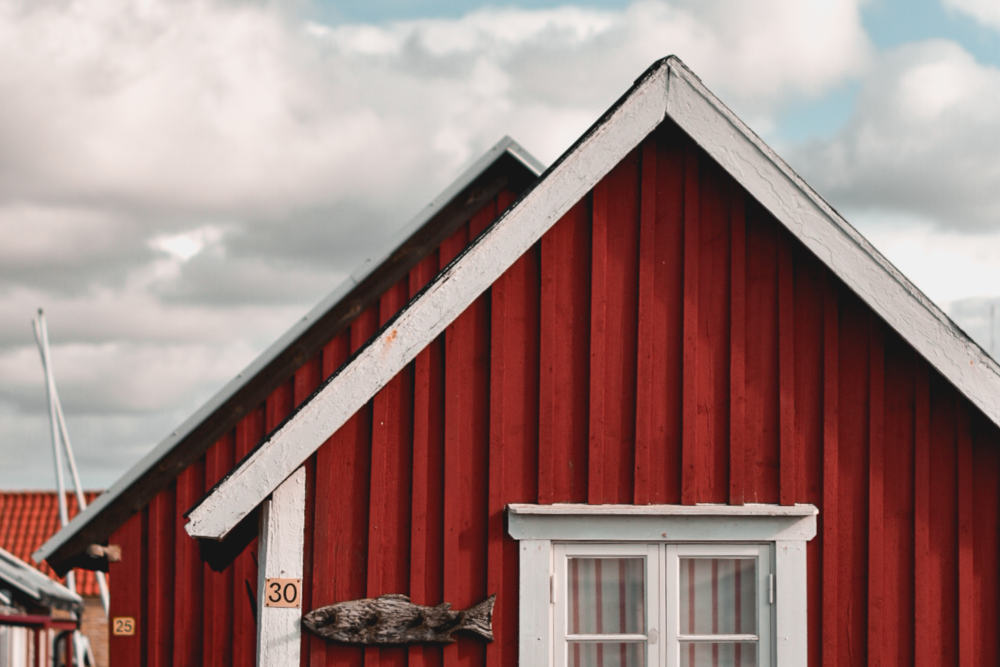 Hello everyone! I have already spoken to you several times about my favorite beach in Sweden, Skanör < here, and here too. It's so pretty, with all these colorful little houses. A place not to miss if you visit Sweden, it's really beautiful! And when you go there, I have a nice place for lunch to recommend to you, if you like eating fish: Skanörs Fiskrögeri. Basically, it's both a fish shop and a restaurant, and you'll be sure to eat good fresh fish. We were there one day in October, cool but with beautiful sun … it was a real treat. Here is a good restaurant in Skanör not too be missed by fish lovers!
A good restaurant in Skanör for fish lovers : Skanörs Fiskrögeri
We discovered it completely by chance and to tell you the truth we did not really have the choice because it was the ONLY restaurant open in the small port of Skanör that day (a Saturday, in October). Skanör is rather a summer destination, so I think that's why … But suddenly we were very very happy to have no choice because it allowed us to discover this very nice little place and this good restaurant in Skanör.
We ordered two dishes that we shared. Grilled herring, and salmon burger. Everything was well served, delicious, and with a bottle of water, we paid the modest sum of 180 SEK (about 16-18 euros for two). Really cheap considering the quality and location! So I told myself that I was going to write an article to tell you about it because I really recommend it!
---
And after eating, there's nothing like a stroll in the pretty port of Skanör and one on the beach, along all the pretty colorful houses. Ahhhh … I really like this place.
I'm happy to have it just 20 minutes from Malmö, it's really perfect to take a breath of fresh air and for a nice little day trip. And this all year around!
Have you heard of Skanör before?