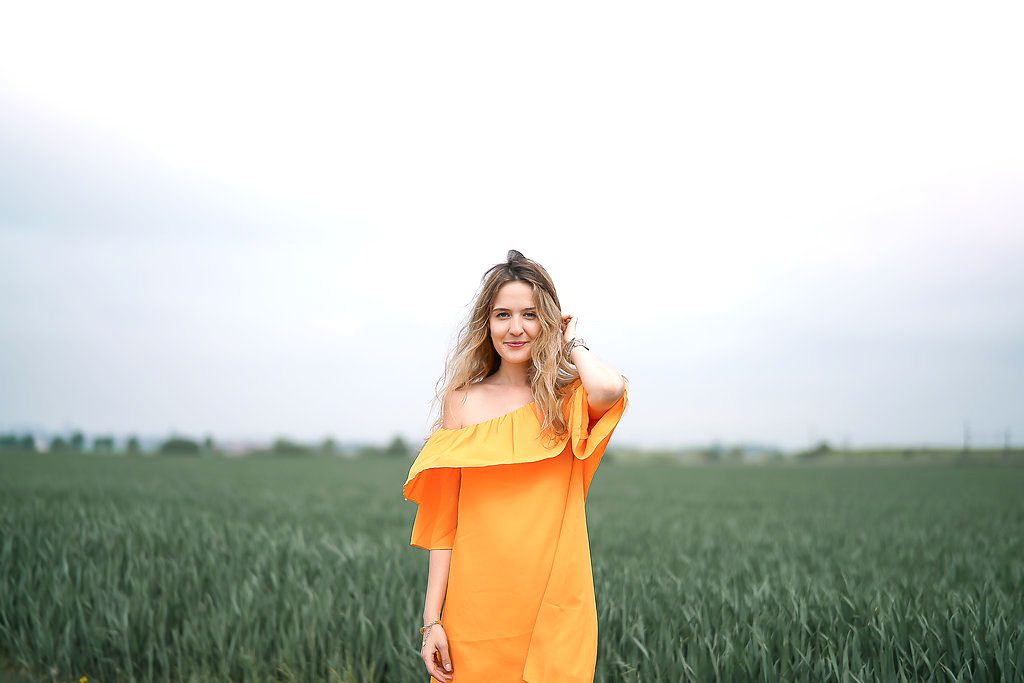 Hello my little feathers! I hope you're having a good week! We are already on July 5, I can not believe it … Are summer holidays approaching for you? Here, exciting times are coming in July. Today is D-6 before my birthday on July 11, and also summer holidays will start this month! We're leaving on 28 July with my boyfriend for a few days rest in his childhood home in the beautiful city of Halmstad (to be discovered here), and then we fly for 2 weeks in Spain! First a week in Barcelona just the 2 of us, then a second in Valencia, in my dad's house. Objective of the first week: good food, visit, beach, evenings out and cocktails. Objective of the second week: chill around the pool. I'm really excited ! And you, what are your plans for this summer? Anyway, today I keep the summer & cocktails spirit and would like to present you this beautiful yellow Apérol Dress from one of my favorite brands Ivy Revel. I really love that this beautiful yellow dress fits as good a dressed evening that a countryside day out. It's just the perfect dress that works every time you wear it! Just love it!
Apérol Dress : ideal for a day in the countryside or for a cocktail party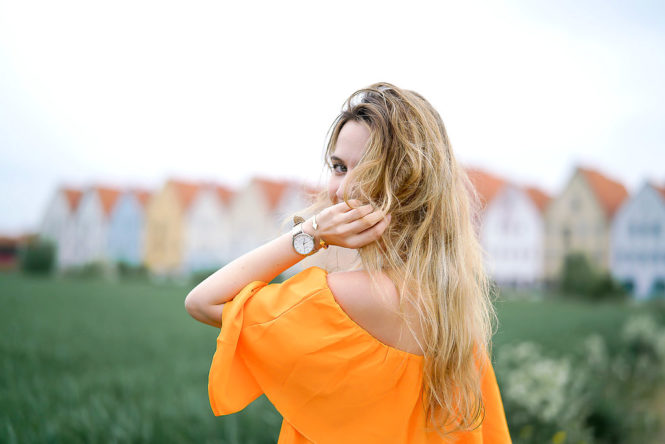 As I said, this beautiful dress comes straight from Ivy Revel. I repeat it because this brand will not cease to amaze me with its beautiful collections. Everything I have at home from them are items that I wear a lot : the cuts are perfect, the quality is great and for a correct price. I can only recommend it.
This dress simply joins the top 5 of my dressing. I am a fan of its movement, its simplicity but as well as its unique look with its brilliant color.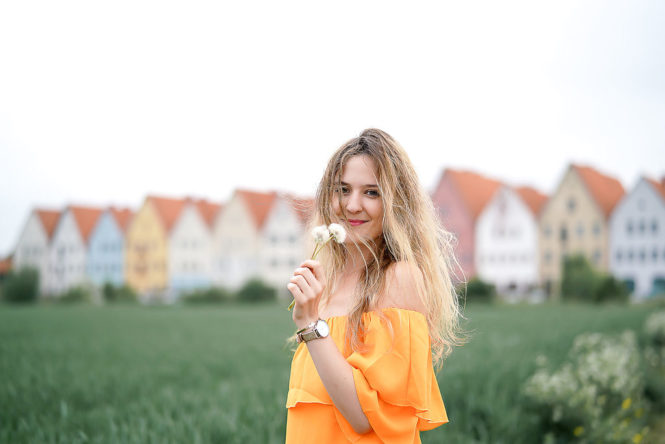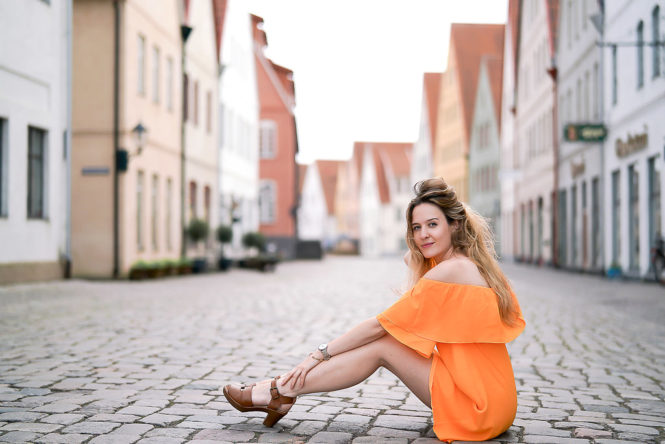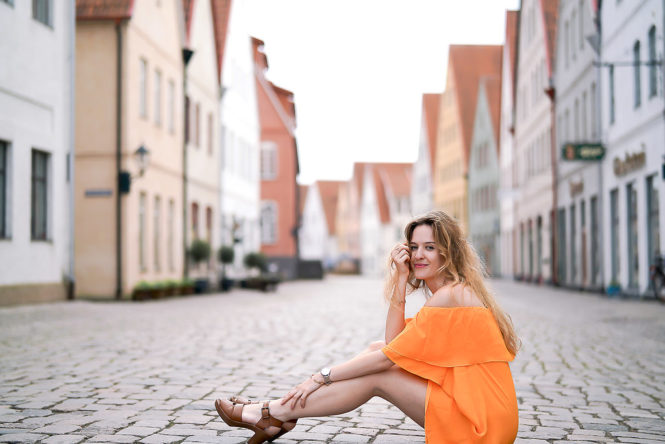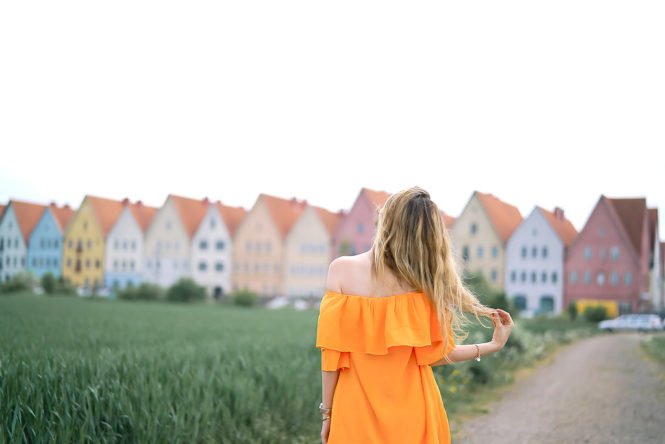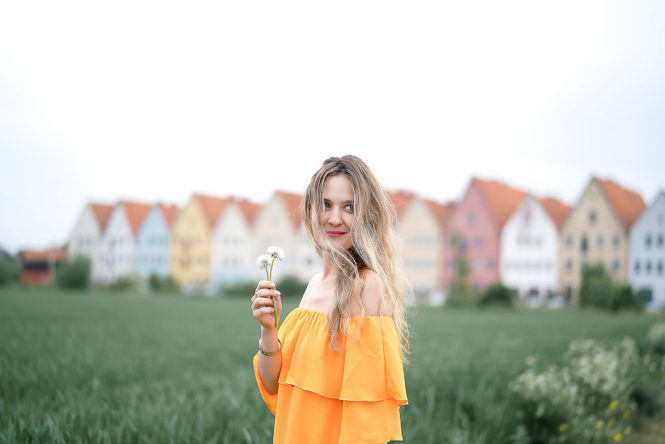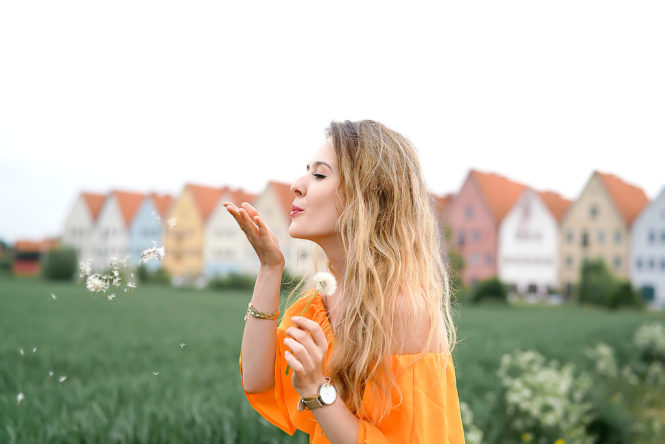 A little feeling of "déjà vu" on the photos? This is because they were taken the same day as that look, in Jakriborg. This is the latest of the series of 3 looks shot with the talented photographer Amour & Lace (the 3rd look being this one). An opportunity for me to thank Sandy for the most beautiful shots of my life, and to present her to you for real on a picture (I love this photo!).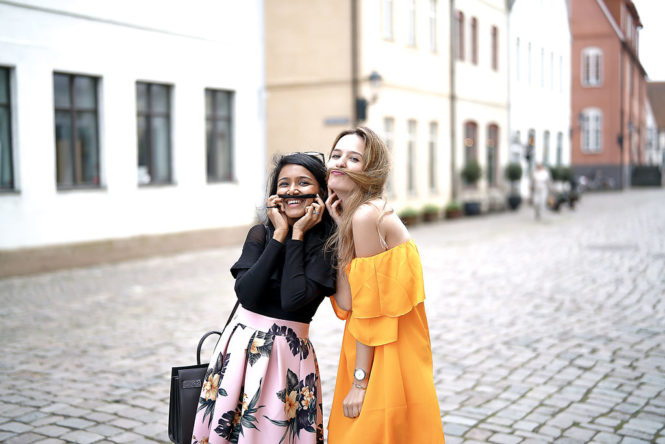 ---
This dress is unfortunately not available anymore on Ivy Revel (but there are still many nice thing, so I invite you to take a look anyway – their dresses are beautiful and I also have a big crush for their SwimWear collection) but if you had a special crush on the style here is a selection of Apérol Yellow dresses on Asos.
Here you go my little babes! On these yellow / orange tones and these summer vibes, I send you a lot of kisses and hope that this look will have pleased you! Have a nice weekend!
* Happy sunny July pretty babes *
Credits :
Photoshooting by Amour & Lace
This post contains affiliate links from Reward Style