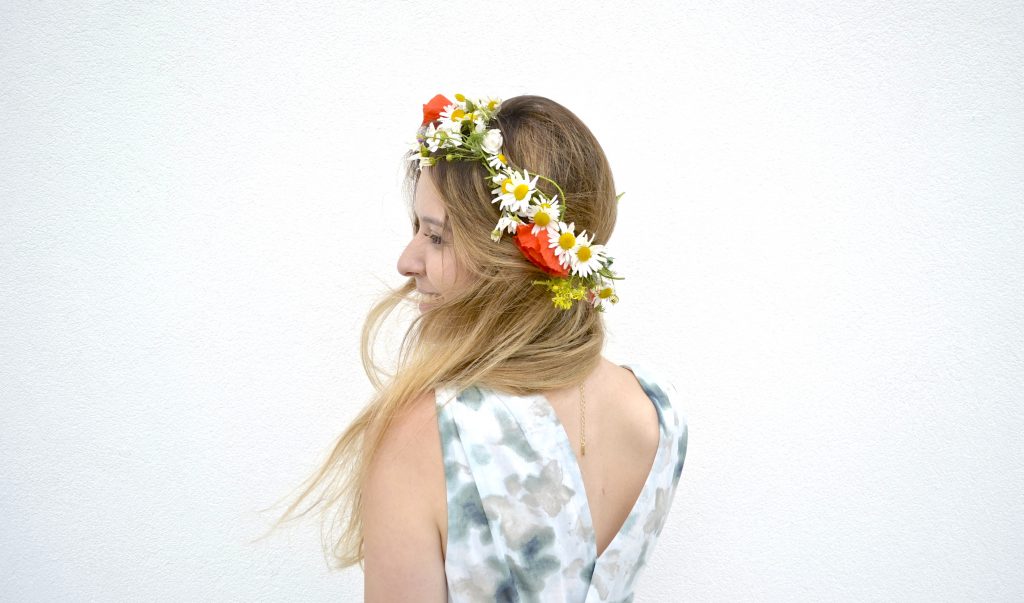 Today I wanted to write a new article about my favorite celebration in Sweden: Midsummer (or "midsommar" in Swedish). I had already published one last year (here)  in which I talked about what this celebration was, its origins, etc. So, I invite you to read it if you have never heard of this Swedish holiday in order to know its meaning more in-depth. This article today is not meant to be a duplicate. Today, I will concentrate less on the global meaning but more on the essentials of Midsummer. I'll focus on 3 major pillars for a good Midsummer. It will be less broad and more specific, with more imagery and we'll talk more in details about each of these big three pillars. But just so we quickly set up the context: Midsummer is the celebration of summer. It is celebrated every year at the moment of the summer solstice (the longest day of the year), and people celebrate flowers, sun, and nature. If I had to list 3 essentials to celebrate Midsummer it would be flowers (lots of flowers), good mood shared with family and friends, and delicious typical Swedish food. SOOO, let's talk about it and dive into the 3 essentials for Midsummer in Sweden.
3 essentials for Midsummer in Sweden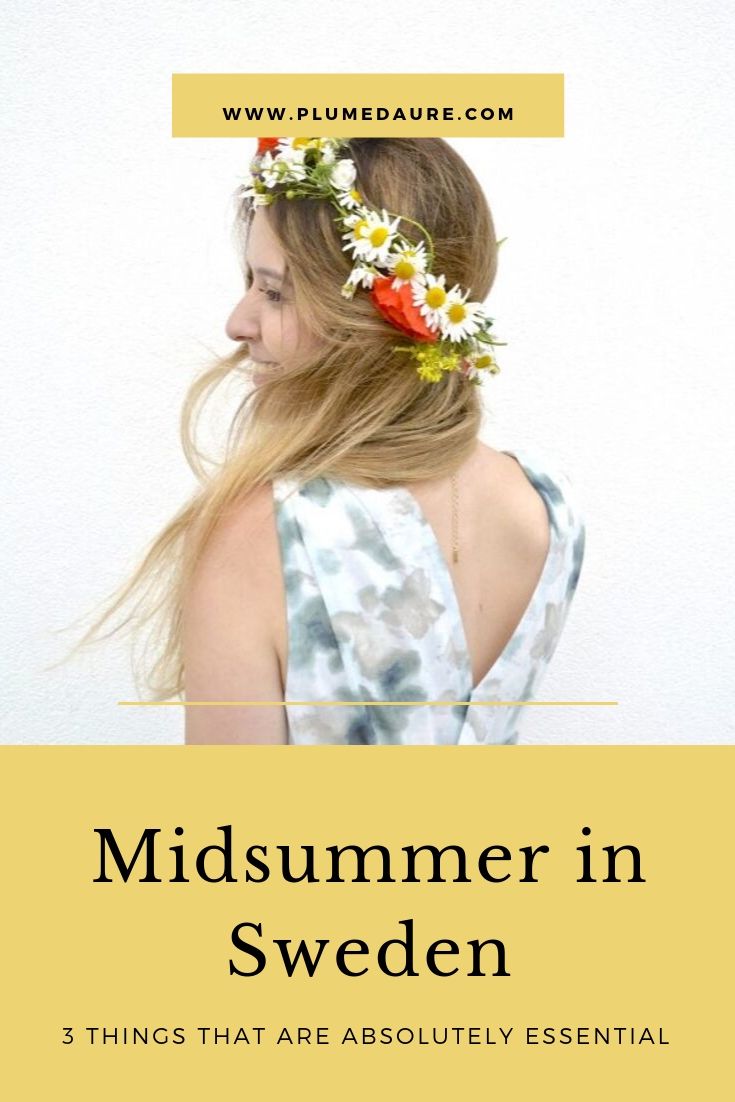 Flowers
Flowers are really a pillar of this holiday. You can imagine how happy this makes me, me who loves flowers so much! There are two traditions around the flowers each year for Midsummer:
The flowers crown is truly THE symbol of Midsummer. Every year, Swedish women wear their crowns (and even a few men, after all, why not!) that they have, according to tradition, made themselves.
You have to go and pick your flowers yourself in the fields and make your crown the day before or in the morning (or if you live in the city you also have the right to buy them, huh!). So DIY, so creative. I just love it. I was so so happy when I learned to do it for my first Midsummer more than a year ago! I thought it would be super difficult and in fact, it's okay. I actually published a DIY tutorial to make your own flowers crown here, if you want to read it (haha, old posts… so fun to see them again! Feels like I've evolved so much since.).
So, of course, I've followed the tradition, and for Midsummer this year I went picking flowers in the morning, in the fields behind my home …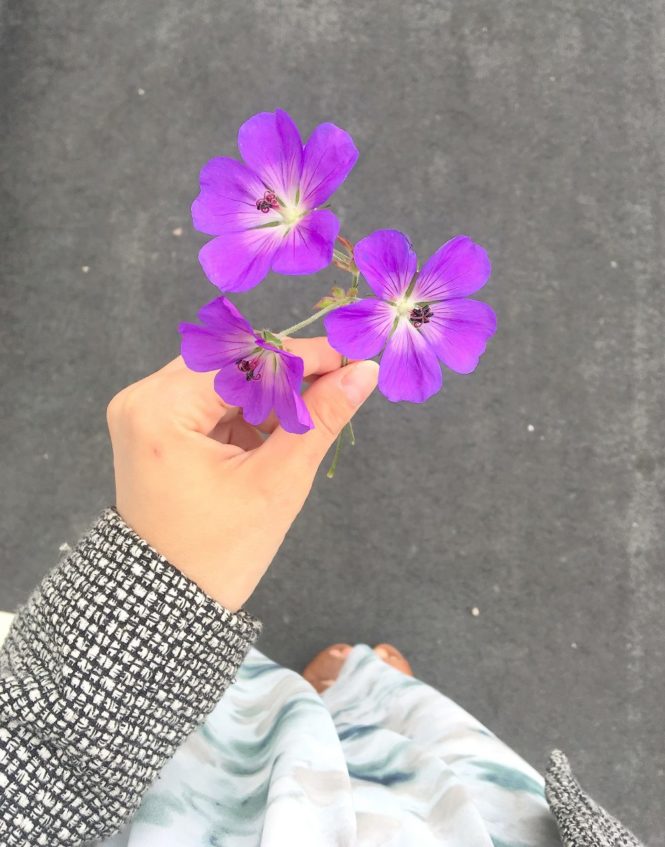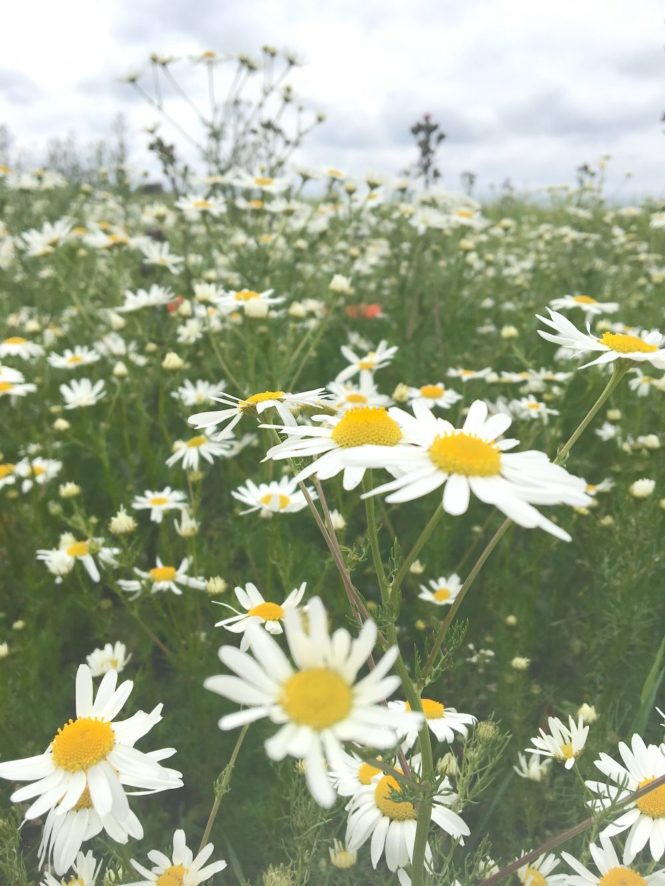 … and I quickly went home to start making my nice flowers crown.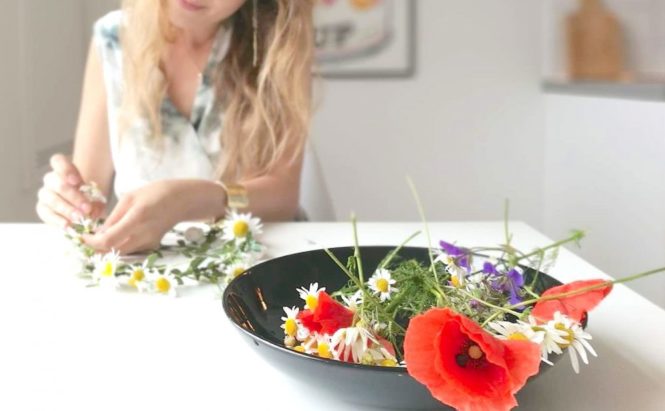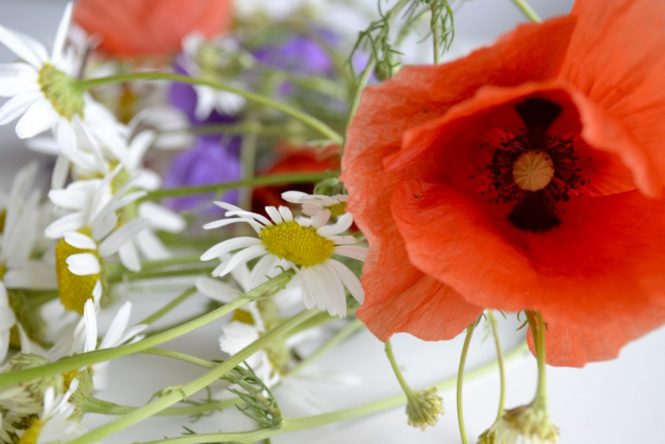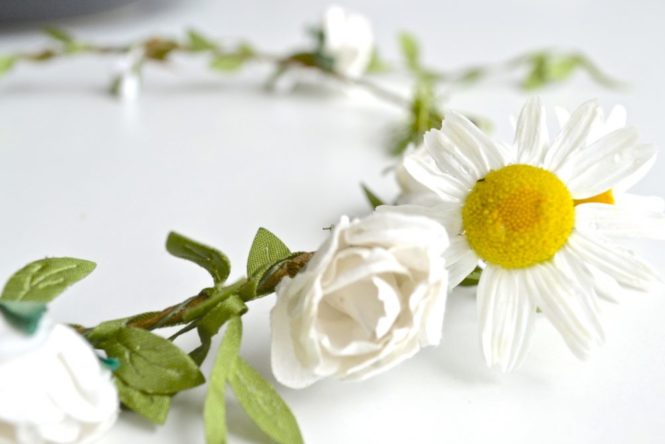 Well … only small issue … (haha), not easy with a little monster like my Leia. It had started well, she just smelled the flowers …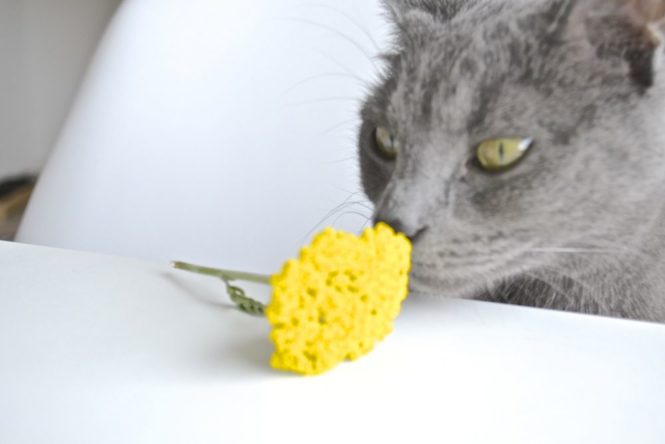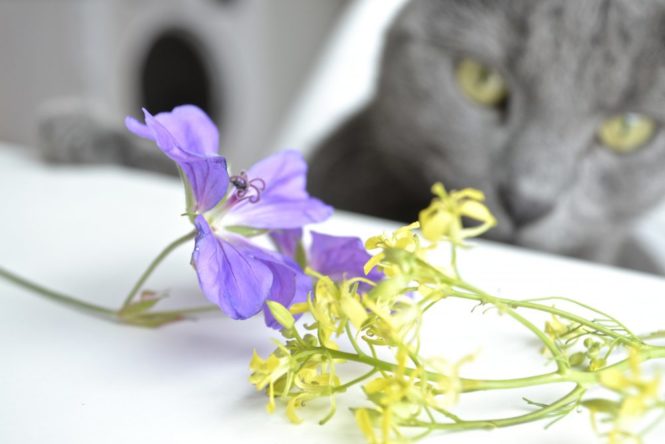 … and …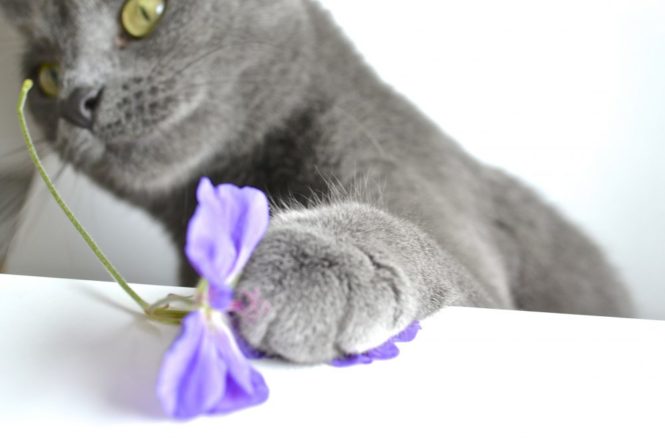 (haha).
But in the end, my cute baby monster has agreed to leave me a few flowers and I was still able to make my crown. Here is the result!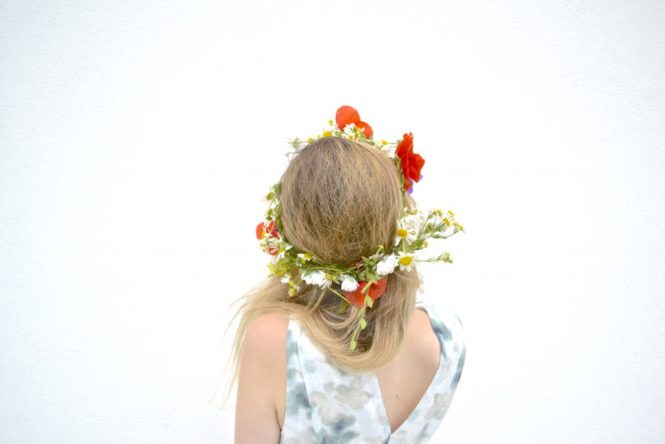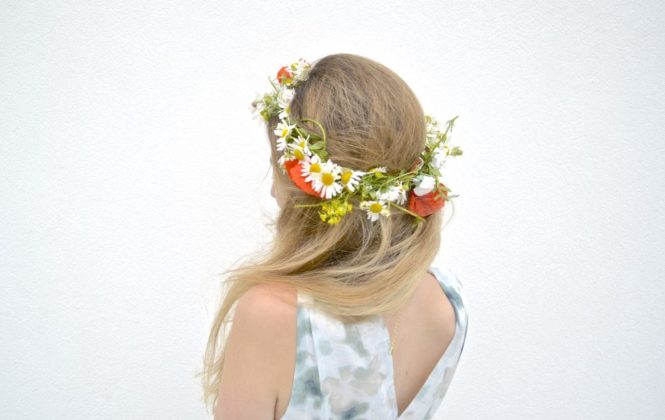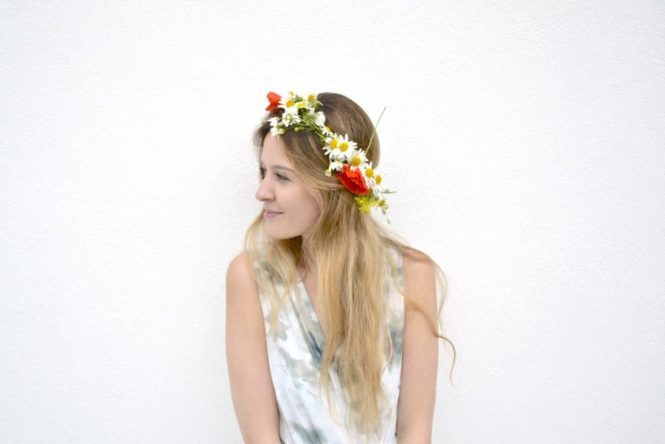 Do you like it?
And here for the first "flowery tradition", as for the second … here it comes.
7 flowers under the pillow
This concerns all girls that are still not married :). The tradition is that you should pick 7 flowers (7 different species, that's the key) on Midsummer's day and they put them under your pillow in the evening before falling asleep.
It's a bit of a legend, but in doing so you should dream of the man you are going to marry. Hihi. I love this kind of magical traditions, much like a world of princesses. I did it, and guess what :). I dreamed of my boyfriend!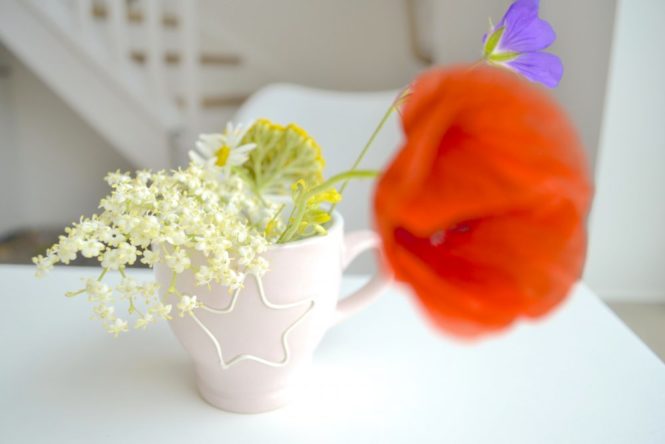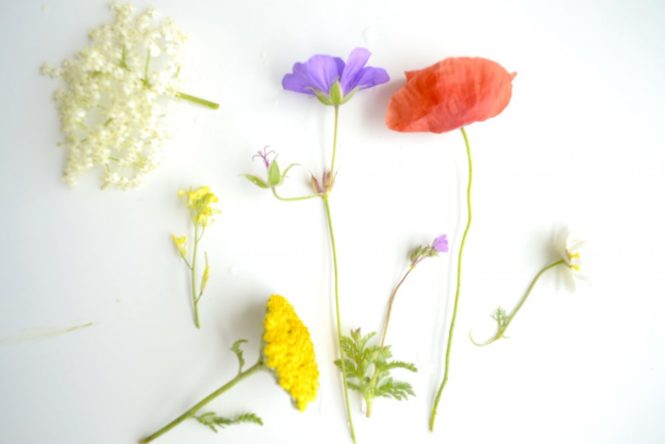 2nd essential: delicious typical Swedish food!
There are so many things I like to eat in Sweden! Yum Yum Yum. We are not going to talk about everything, but let's say that for Midsummer, there are some "must eat". Lots of fish, strawberries, and potatoes … all fresh and with a lot cream. Haha, I didn't say it was supposed to be light!
So here is a list of some must eat : 
Some "kaviar": a super salty and super tasty fish egg paste that blends perfectly with hard-boiled eggs, or toast with cheese;
"Svensk färskjordgubbar": fresh strawberries harvested in Sweden during Midsommar week;
"Svensk "nypotatis": same here, delicious fresh potatoes with cream, salt & pepper, and a little dill … yum. They blend perfectly with:
Some "sil": smoked herring marinated in various sauces (mustard, white sauce, onions, and spices …). Mm, a delight.
Smoked salmon (so delicious in Scandinavia) ;
A "smörgåstårta": a sandwich bread cake, with shrimp, salmon and fish eggs (ah yes, and a ton of mayo). A real delight.
Pastry, especially with strawberries. Strawberries, and more strawberries! This seasonal fruit is a tradition for Midsummer!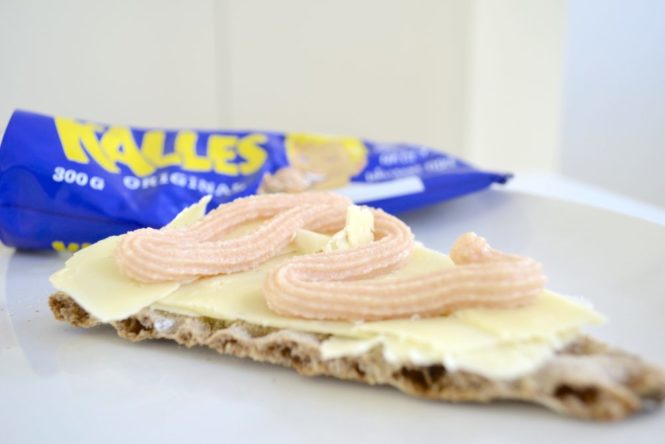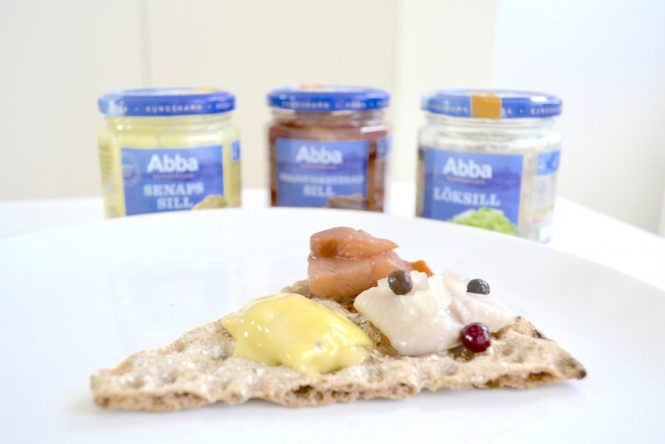 3rd essential, friends/family and a good dose of good vibes
The goal of Midsummer is to eat good food, enjoy the sun, laugh, dance… in short … spend good times with family or friends from the morning until sunset. Often it starts with family (a good meal in the garden that lasts all day), and it ends with an evening with friends.
In short: Midsummer is made to ENJOY LIFE!
This year we had a good meal at home together with my boyfriend, and then we met some friends in the evening. There was also a flowers crown workshop there and a cute cat.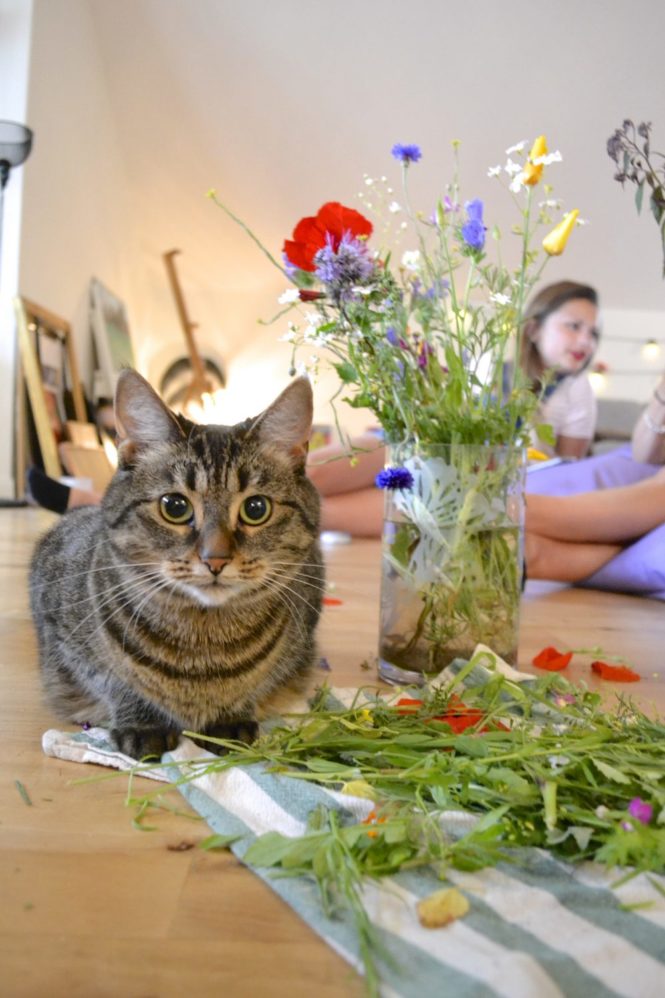 Unfortunately this year we could not enjoy the beach and its beautiful sunset as last year. This year, the weather turned bad from about 2 pm, rain, and wind… But this is also the tradition! Haha. A midsummer out of two is actually rainy here in Sweden. And it makes the Swedes angry because it's supposed to be a summer party!
Welcome to Sweden and it Northern climate :).
That was last year … just to give you an idea. I cross my fingers for 2018!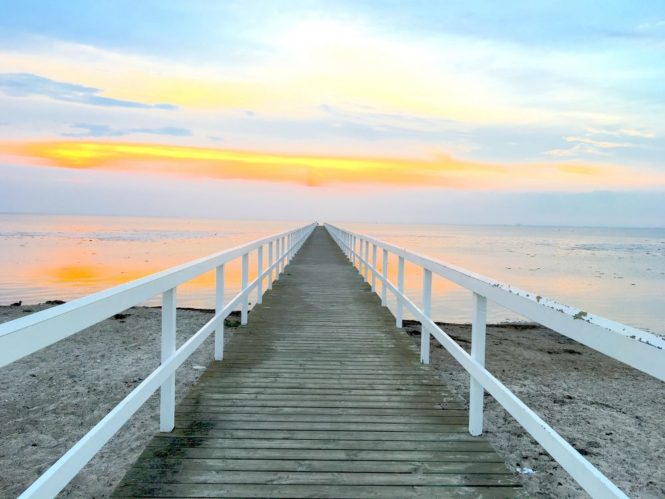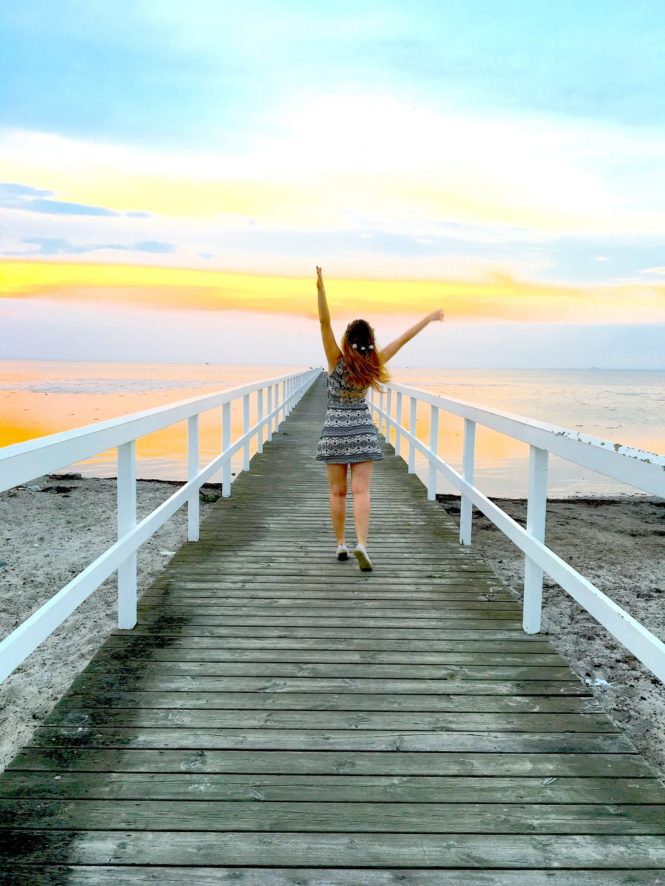 Voilà my sweet babes. It was all for today. I hope that the discovery, or re-discovery, of this magnificent Swedish tradition where everything is only about flowers and happiness pleased you. Have a peaceful Sunday!
*Have you already heard of Midsummer in Sweden ?*