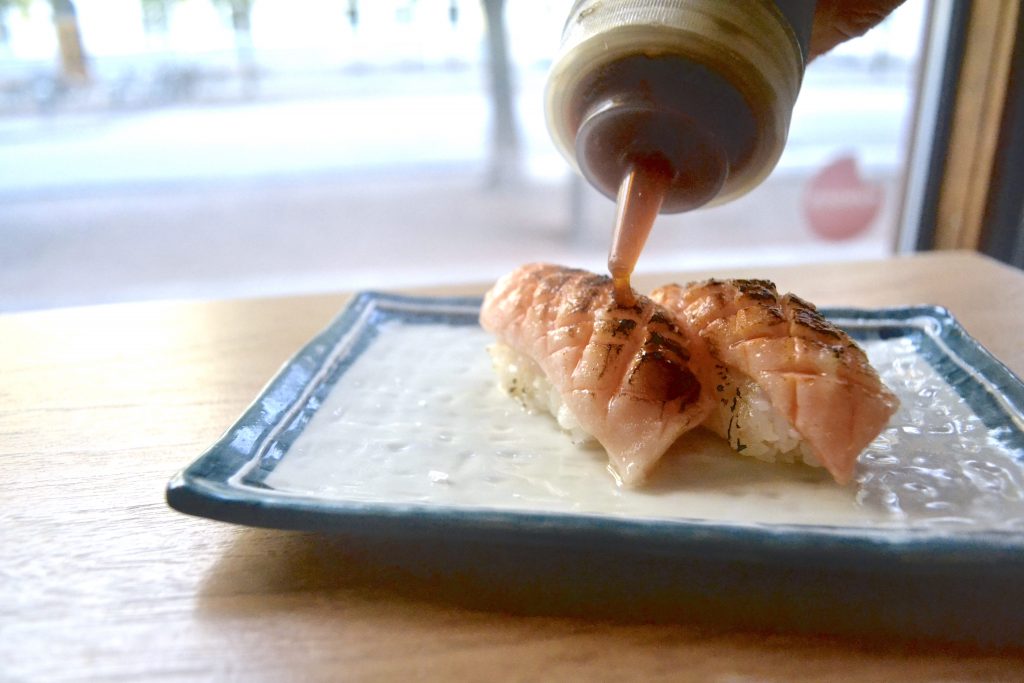 I know that most of you don't go to Malmö every weekend, (normal, haha). No, but I mean: I know it's not THE most common touristic destination! Nevertheless, you are super many to tell me that you discover Sweden through my different posts on the blog or on Instagram and that you would love to visit it, especially Skåne, which is where I live in the South of Sweden! So I wanted to continue a series of articles "Top place in Malmö" (that I had started a while ago with a great brunch I had discovered), so you know where to go when you are in the area! I love my new home city so much that I really want to make you discover it. So today the Top place in Malmö #2 will be a sushi place (of course!), called Sushibaren, which offers an "Omakase" menu. The concept is that the chef prepares its sushi choices in front of you and serves them to you, piece by piece. A great experience that I really recommend! I tell you about it, and above all, I show you images! But sorry in advance, because the fact that this will make you hungry is guaranteed (haha).
Where to eat good sushi in Malmö?
The Omakase concept? The chef prepares its best sushi under your eyes and serves them one by one. The luxury of sushi, basically! 🙂
We started with delicious miso soup, as well as with a Japanese cherry tea, and then tasted 12 mini dishes each (sushi, raw vegetables, a little bit of everything but delicious things). I admit that I did not photograph ALL of it because some had to be eaten very quickly, under the recommendation of the chef, because the nori seaweed (this black seaweed used in the sushi) had to imperatively remain a little crispy.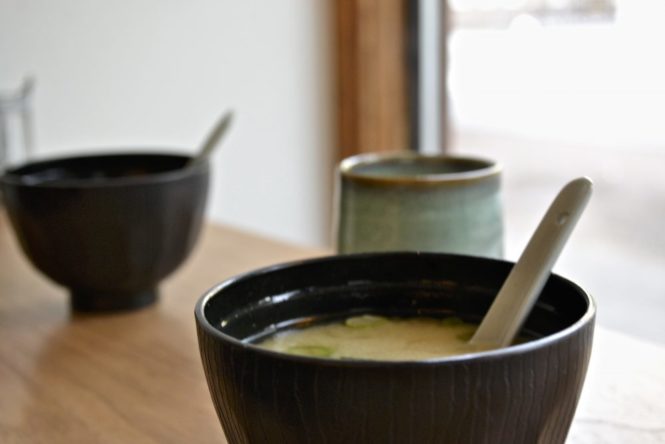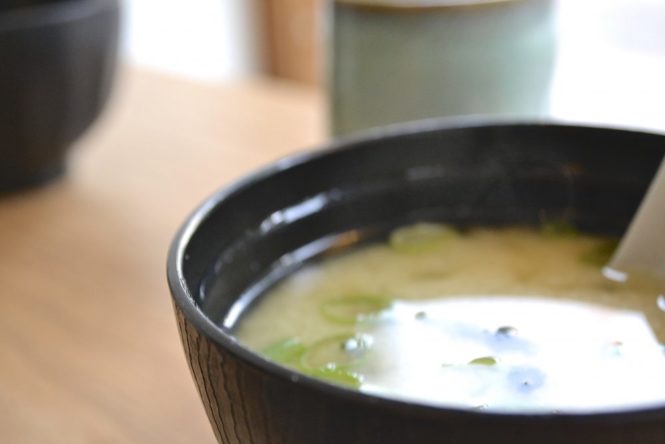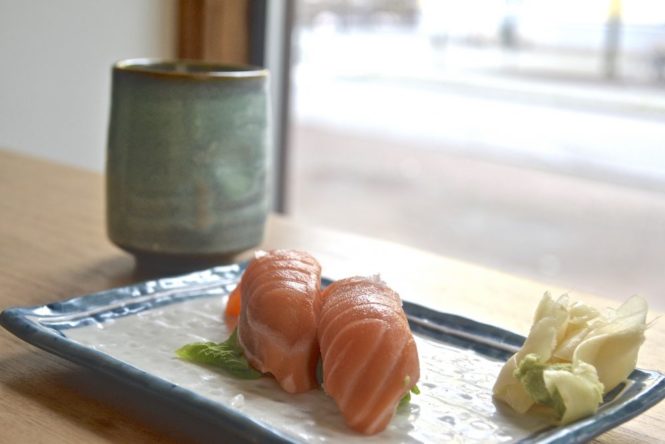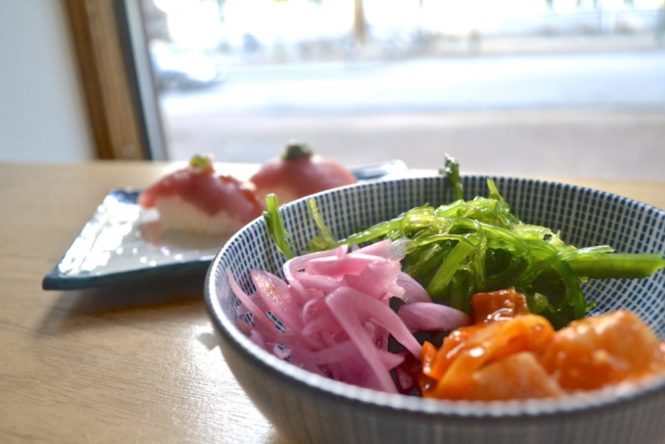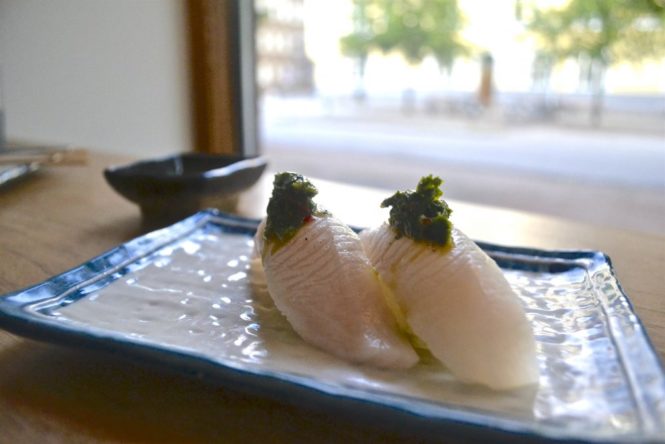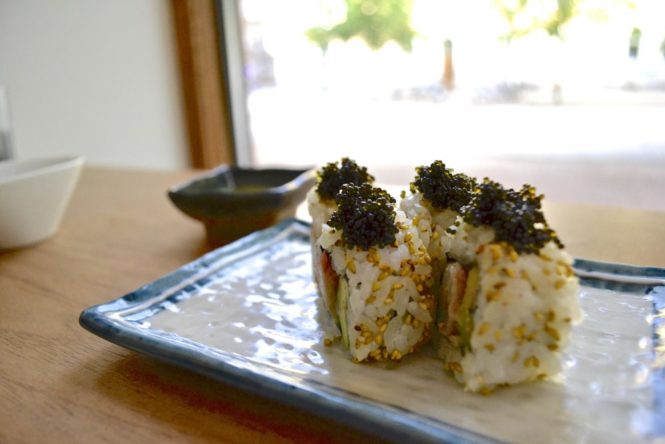 What is most fun in the case of an Omakase menu is to be able to see the chef prepare your sushi in front of you. You can see the freshness of the ingredients and the way of preparing the things you taste. It's super nice and interesting to watch and this is part of the experience. Here is an example of salmon sushi, flamed live under our eyes.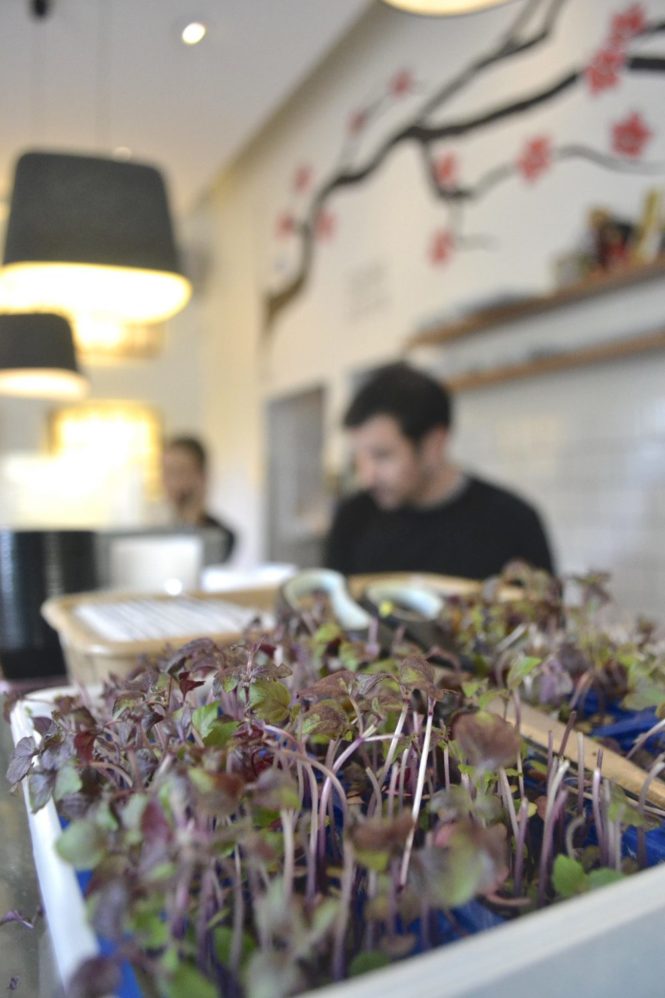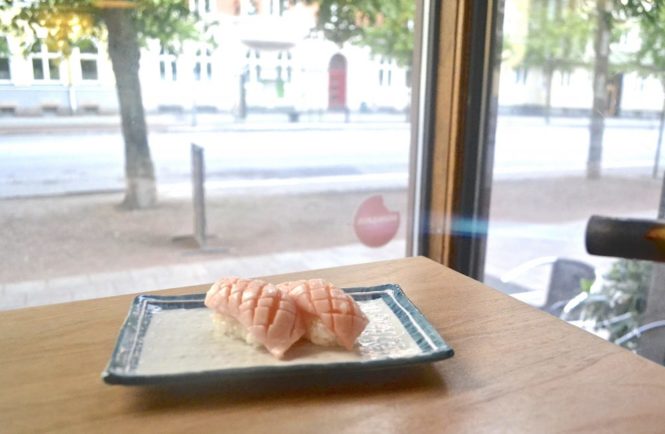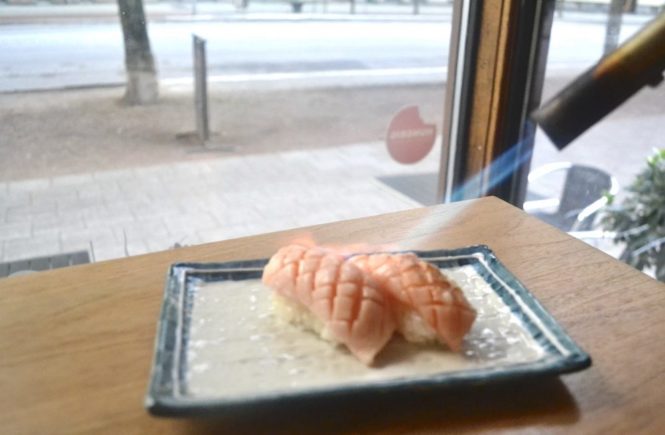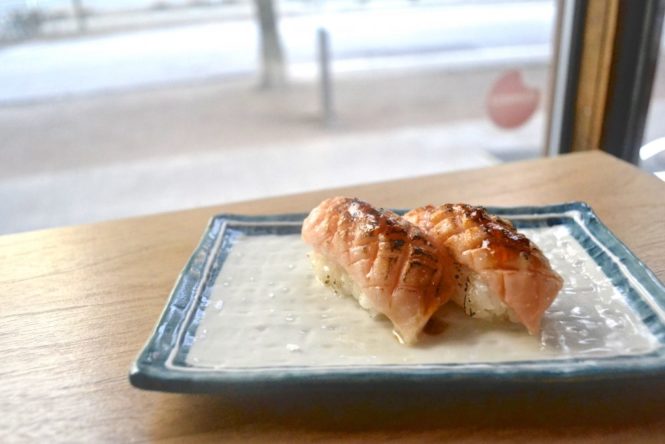 We really enjoyed ourselves! And I was very happy to discover this concept of "Omakase" that I did not know at all. This just amazed my Sushi Lover taste buds.
So, I recommend this address if you are passing through Malmö: the delicious Sushi Baren. The address and the menu are on their website.
I hope that this culinary article will not have made you too hungry! 😀
* Did you know the concept of "Omakase"?"
SaveSave
SaveSave
SaveSave
SaveSave