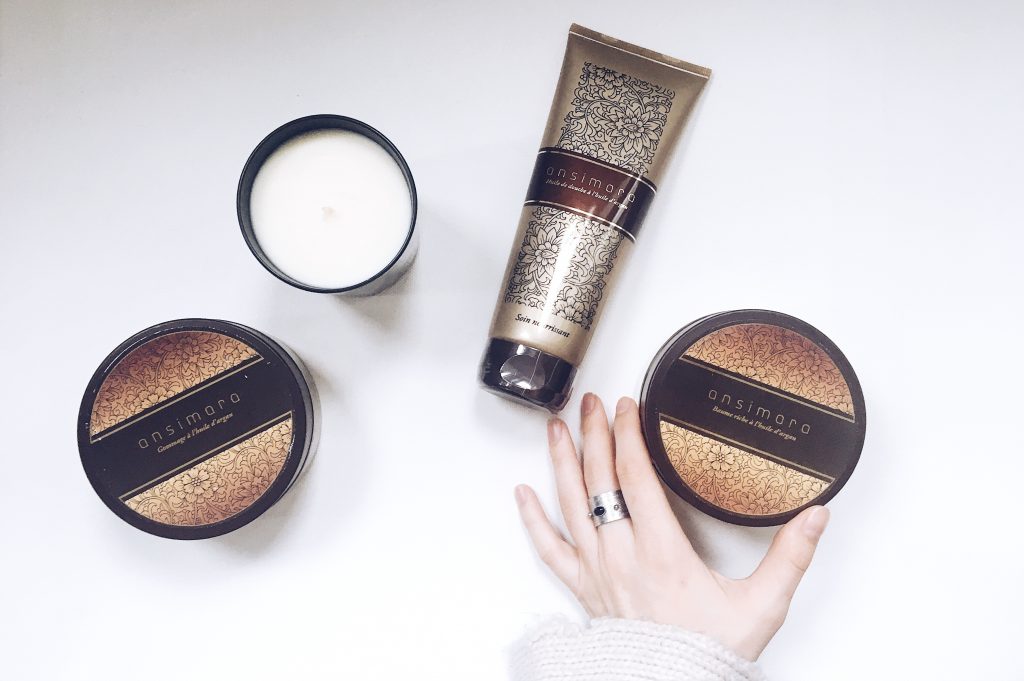 Hello beautiful ladies ! How are you ? I don't know about you, but I've always loved argan oil. No wonder why it has been an oriental ritual for centuries, because argan oil brings all the nutrition our hair and skin need (it contains a lot of vitamin E and essential nutrients). So, when I had the opportunity to test this selection of argan oil products from the brand Ansimara, I did not hesitate! What I liked the most at first about those products is that they should be used as a ritual in the bathroom. I tell you all about it!
The oriental beauty ritual with argan oil from Ansimara
Get in the oriental atmosphere and clean your skin smoothly
In my Ansimara package, there were cosmetics, and … a candle! A candle with aromas of argan oil to match the beauty products. I found this very original and useful to dive into an immersive experience. So I lighted it while testing the products. After about ten minutes, my bathroom was delicately scented with argan oil, in addition to having a cozy light. I loved in. Total immersion in the ritual.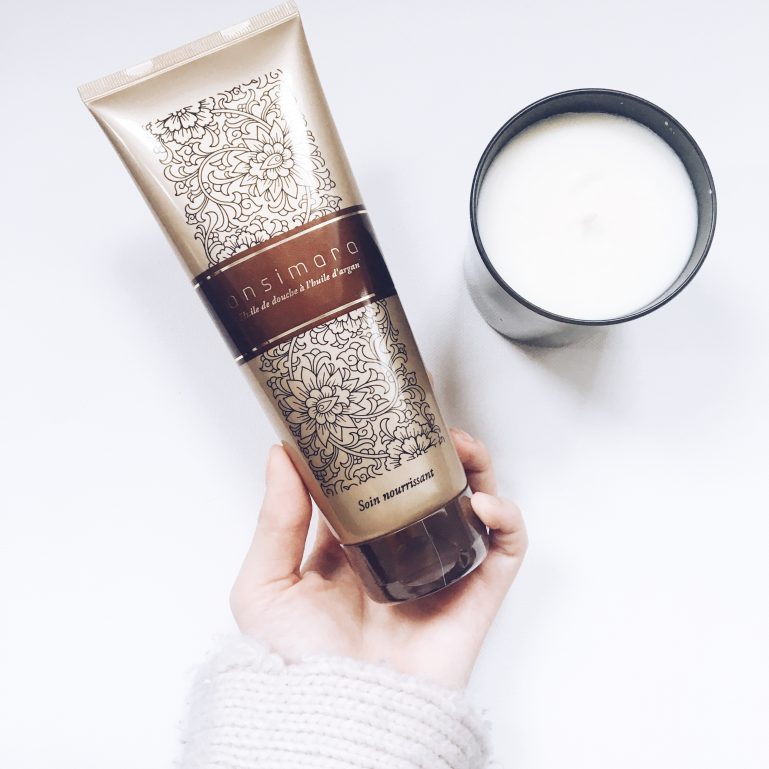 I received two products for the shower: the scrub to use 1 to 2 times per week, and the shower oil. Both are super nice and therefore to alternate. The oil is super soft and moisturizing. It also smells divinely good and leaves a baby skin, well moisturized after showering. The scrub is also super nice. If I have understood correctly the srubing parts inside are actually small shells pieces (which is what I understood by reading the ingredients), it is very original! I really like it! The overall texture is a kind of thick gel that melts well on the skin, and leaves it hydrated while getting it rid of impurities.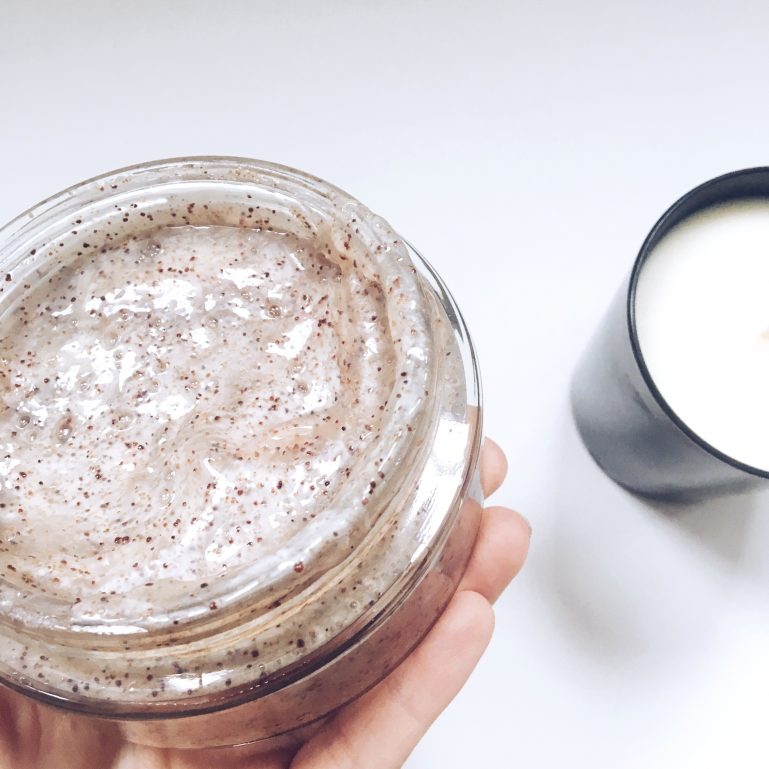 Moisturize your skin deeply
Once you get out of the shower, this rich balm completes perfectly the ritual. You get all soft and the smell is to die for. I find it even a little more intense than on other products: argan oil but almost a smell of almond paste. It's yummy, I love it! In any case this cream is very moisturizing and very comfortable. It delicately perfumes the skin for an delicate odor that holds several hours after application.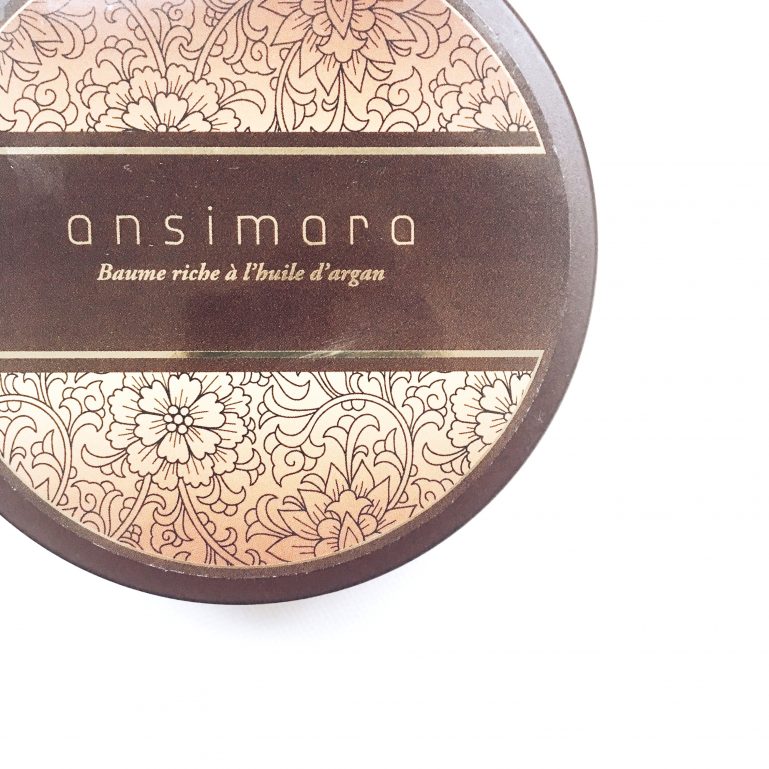 Here you go sweeties, that's all for this review, which I hope you have enjoyed and which I hope transported to the heart of the oriental culture and its use of argan oil that lasts since the ancestral times! I wish you a very nice weekend, and send you lots of kisses wherever you are !
+++ Do you also love argan oil ? +++