Hello super babes ! I hope you had a lovely weekend. Was it sunny on your side ? For my part the weather was super beautiful and I took the opportunity to spend time on my terrace, my new little haven. I never had a balcony in my life before. When I think that a simple little balcony of a few square meters already made me dream about a year ago, before I moved, it makes me even more happy. If I had known that I would end up having a 12 square meter deck! I would not have believed it. Having an outdoor space at home, whether it's a garden, a small or large balcony, or a terrace, it is a real treat … It is the possibility to breathe good oxygen without having to leave your home, to learn the pleasures of gardening and simply to meditate by taking care of little green friends. Don't you think ? And what about you, do you have an outside space at home? If so, here are all my little tips for a nice balcony decoration.
My little tips for a nice balcony decoration
Buy a wooden ladder
I think that of all the furnishings possible for an outside space, the wooden ladders remain the prettiest. This gives a very vintage and romantic side to the decor and personally this is what I prefer. I personally found about 10 days ago this old wooden ladder for about 35 euros (cheap, eh!) in a Swedish shop. I love it.
I personally still had nothing on my terrace before buying this ladder. I decided to start with this piece of furniture, and build around it. Which is 1) fill it with plants. 2) Add wooden boxes, carpets, pretty flower pots around (ideas come in the following points). And 3) if more things needed later to fill the space you can add other furniture, such as a small table, shelves, ect. But I find that starting with a ladder is the little "trick" that will immediately give a nice Scandinavian decorative style to your balcony / terrace. What do you think?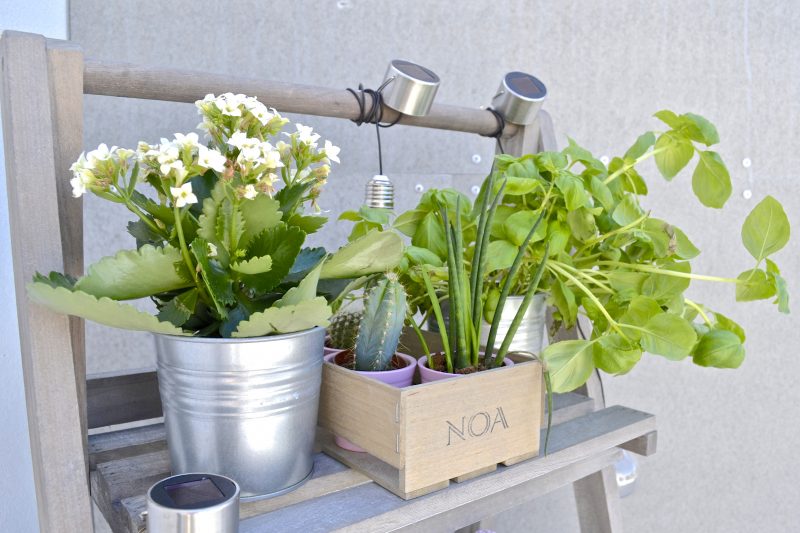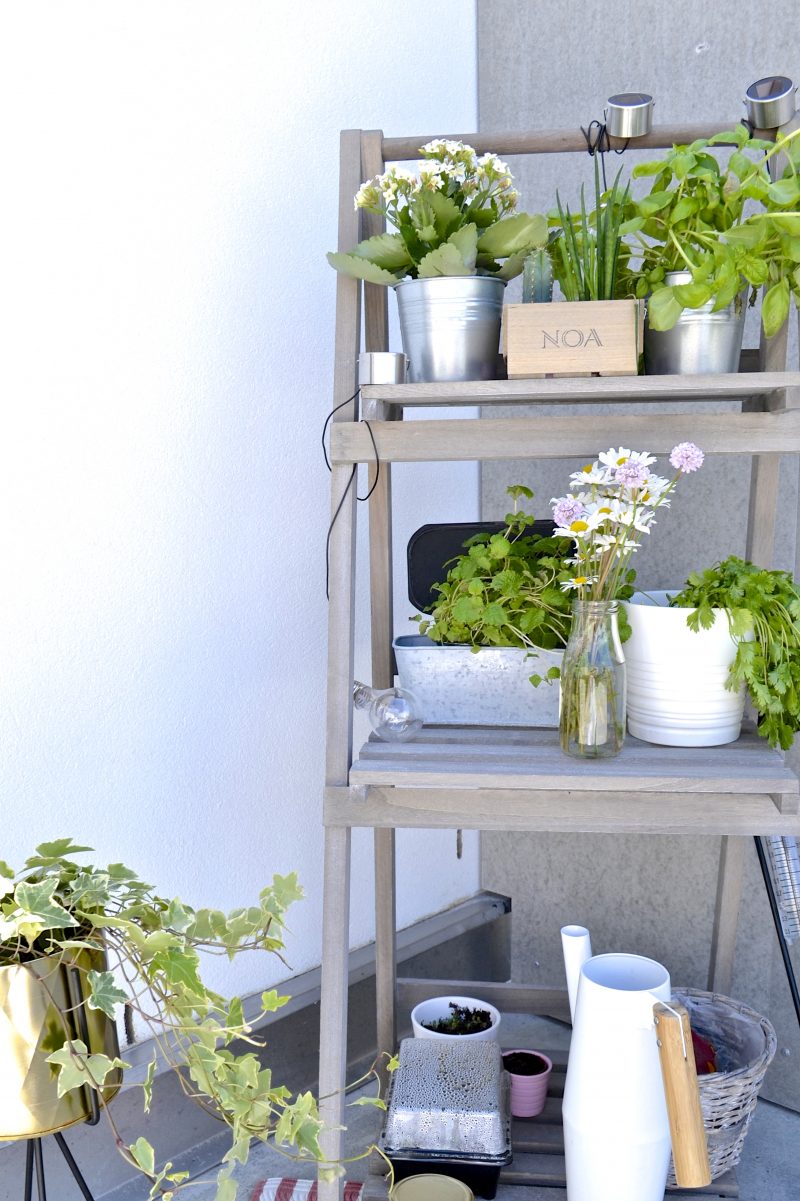 Use wooden crates, wood, always wood
I think wood adds charm to a balcony / terrace. Personally, every small wooden box I find, I use it as a flower box, or as a coffee table.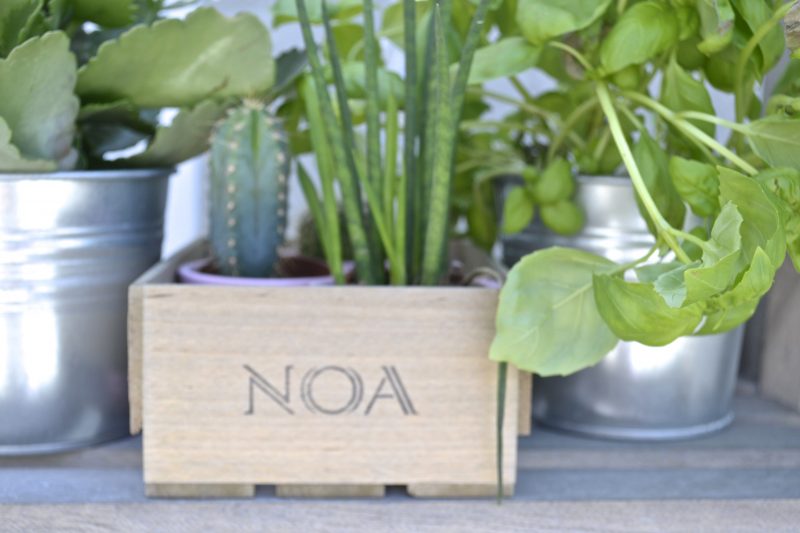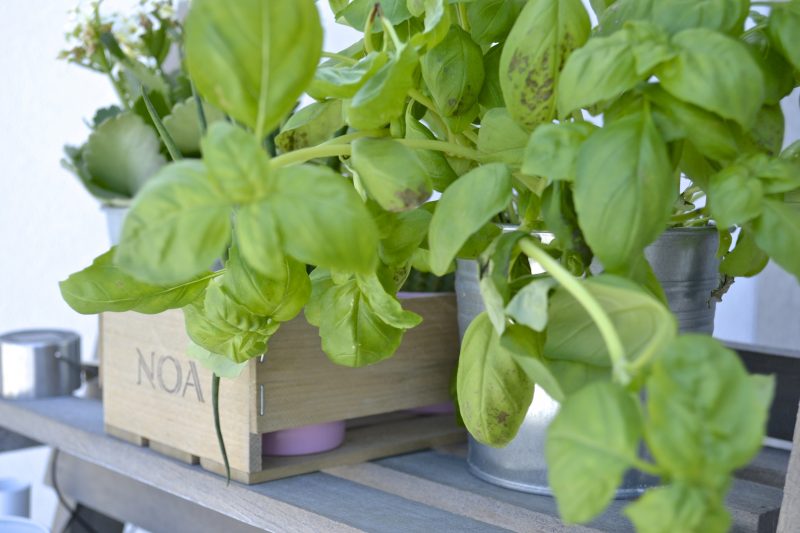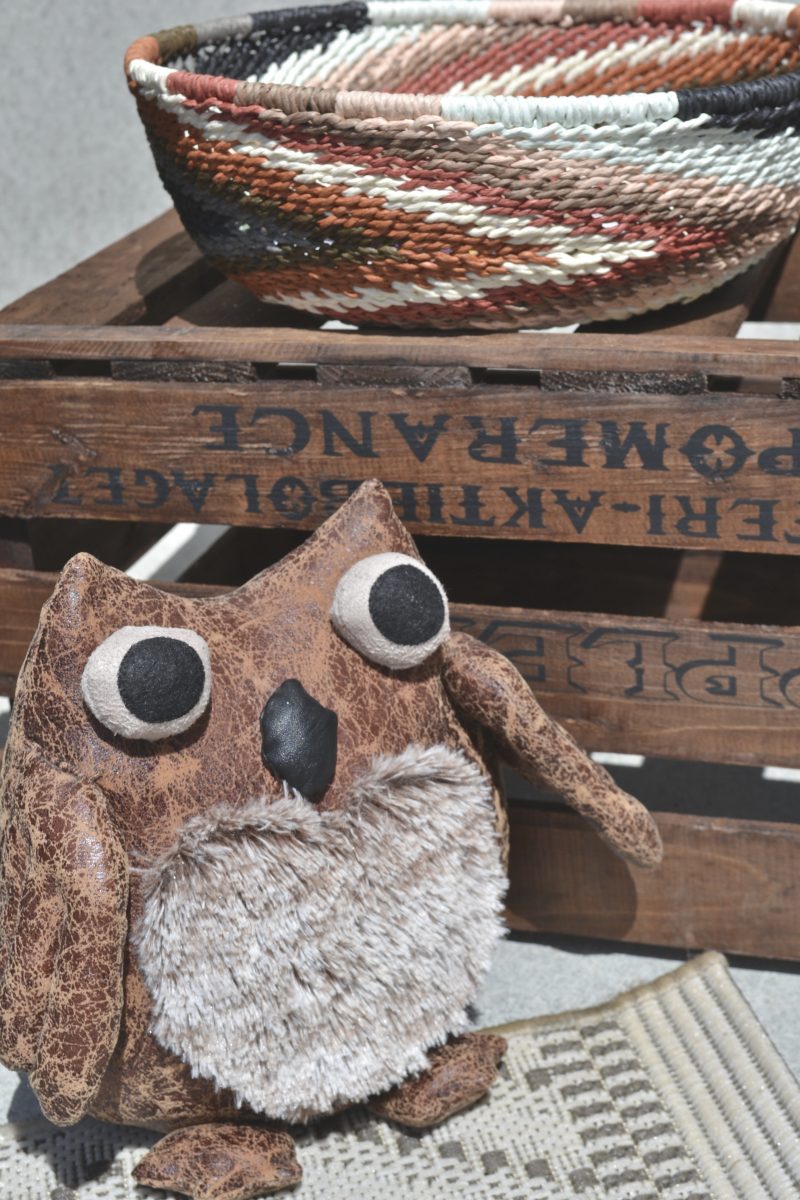 Find a nice outdoor rug
Carpets in general do everything in decoration. It's a fact, whether indoors or outdoors. It's crazy as adding a simple rug can change the look of a room and give it a much more design and cozy look. But beware ! Outside (unless it's a veranda), you need a carpet that goes outside, made of polypropylene. These carpets are made to take the rain like they can take the sun.
Add beautiful objects (and cute objects)
Once you have the base, ie furniture (ladder), wooden crates, and carpet, it's time to add various small decorative objects to your space. And here I would like to thank the pretty Nordic brand Solsken Shop who sent me some little wonders! This shop is a mine of inspiration which selects the most beautiful decorative objects of several brands that it supplies itself.
For example, I received this lovely basket from Madame Stoltz, which adds the perfect color touch to my little green space.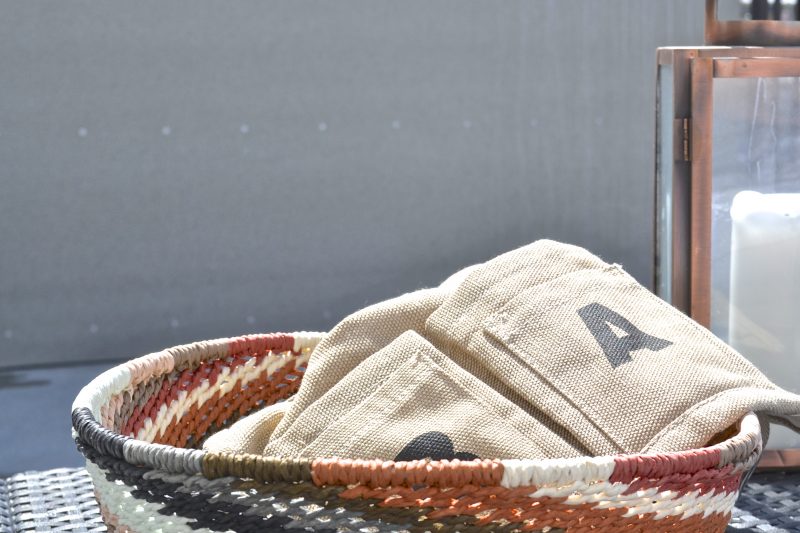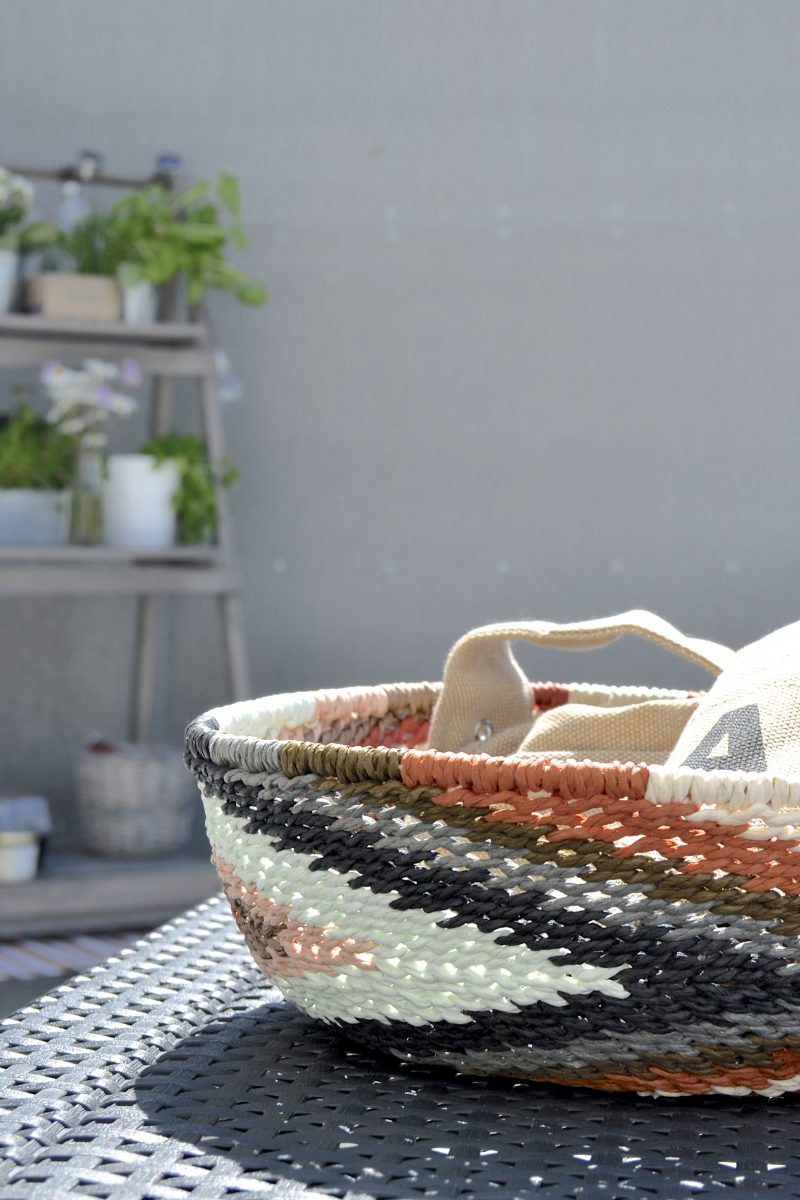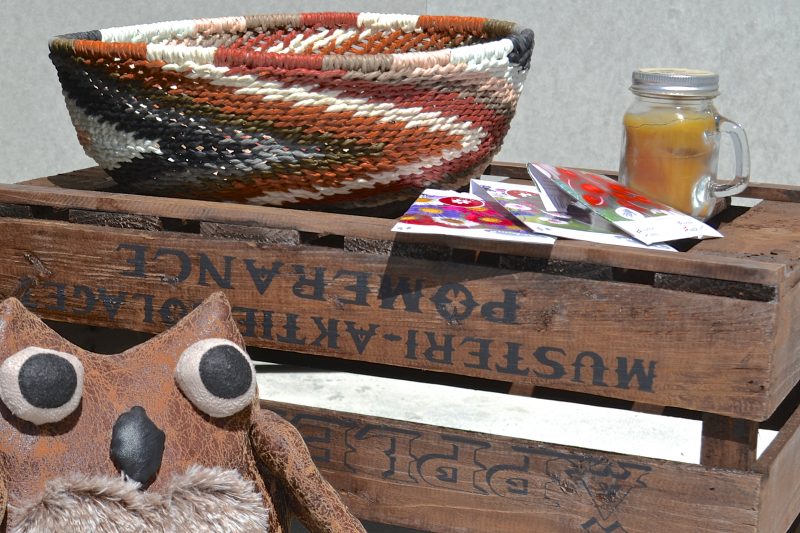 I also received, from the same brand, a nice golden flower pot on a stand and a geometric mirror.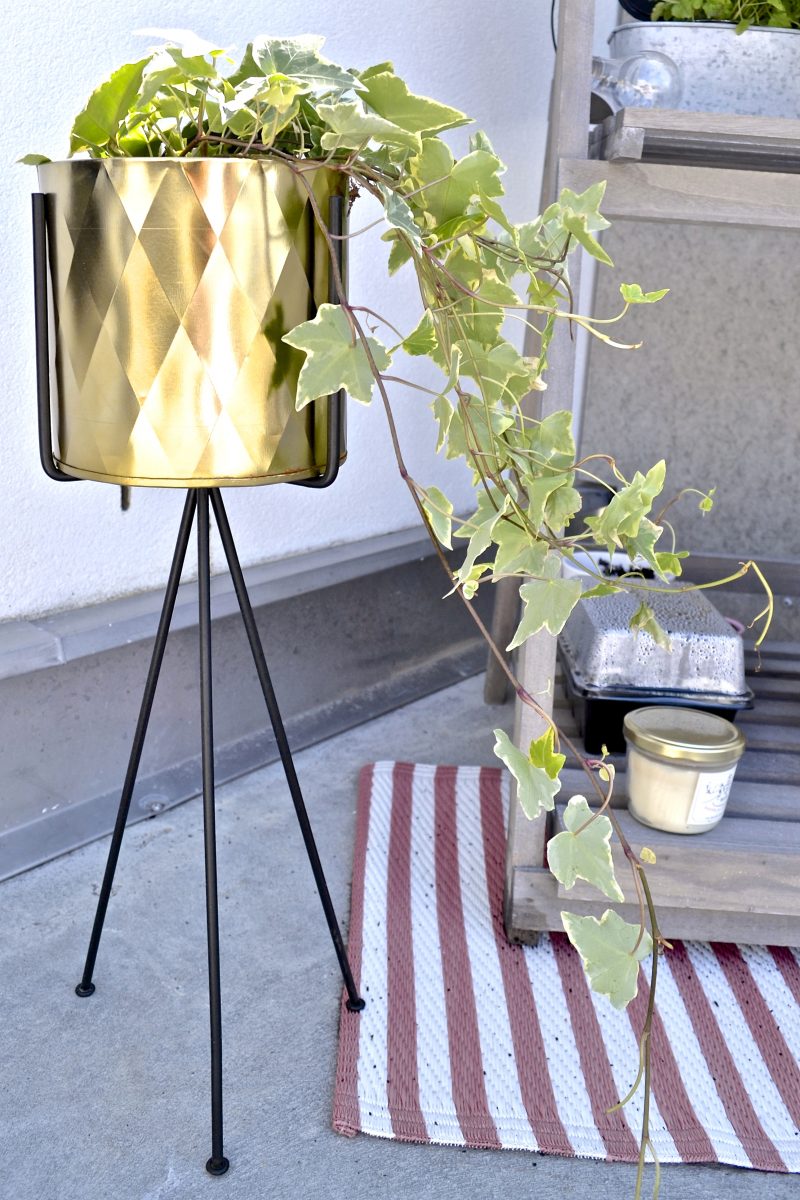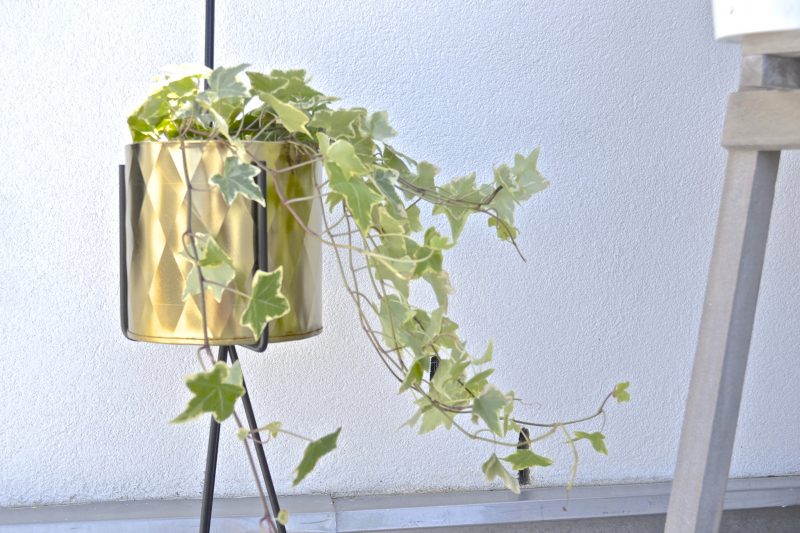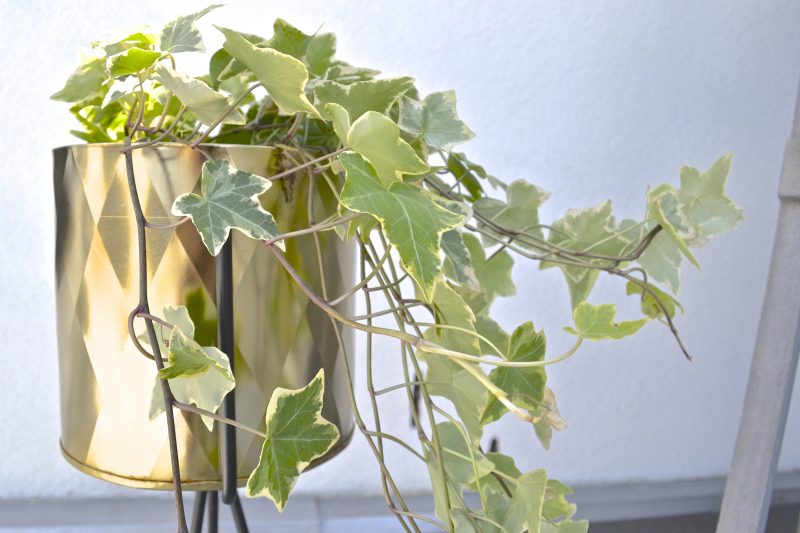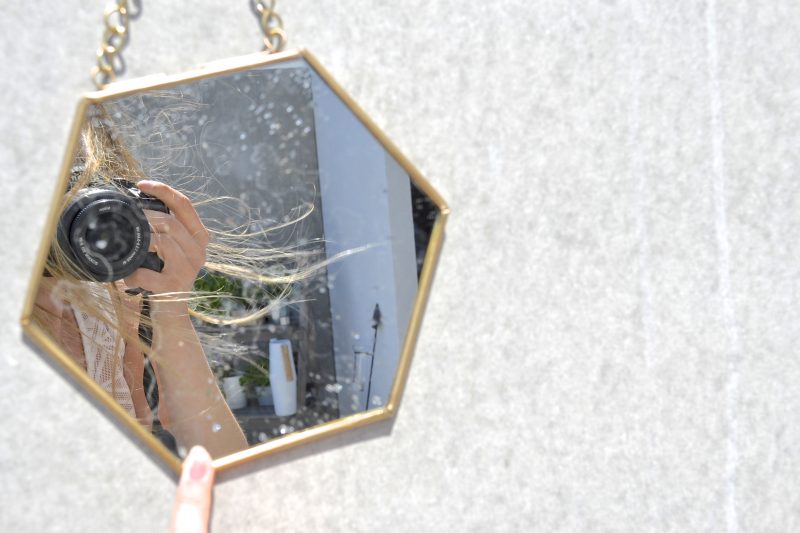 Definitely go check their site, it's great. And the prices are really reasonable I think.
Otherwise, there are other small cute objects that I found : a pretty watering can (Ikea), a measurer and collector for rainwater (practice to measure the rain and to water your indoor plants with –  rainwater being better than tap water) and a real little gardener belt. Haha yeahhhh! 🙂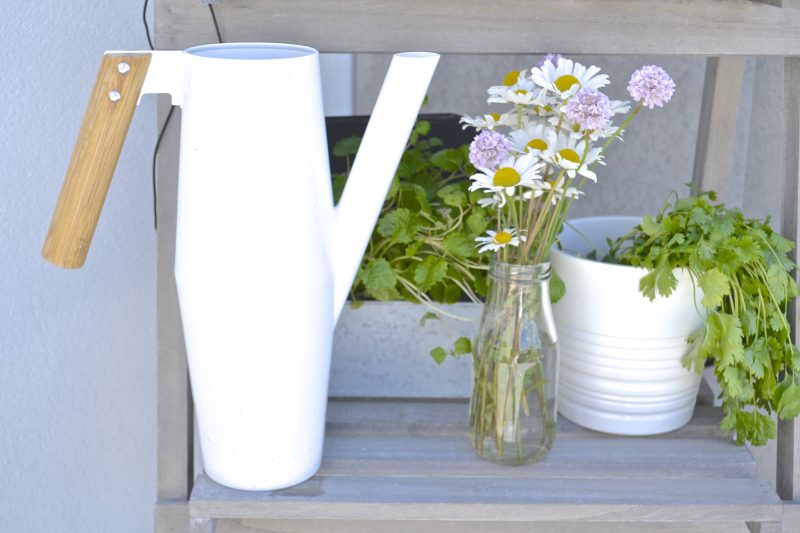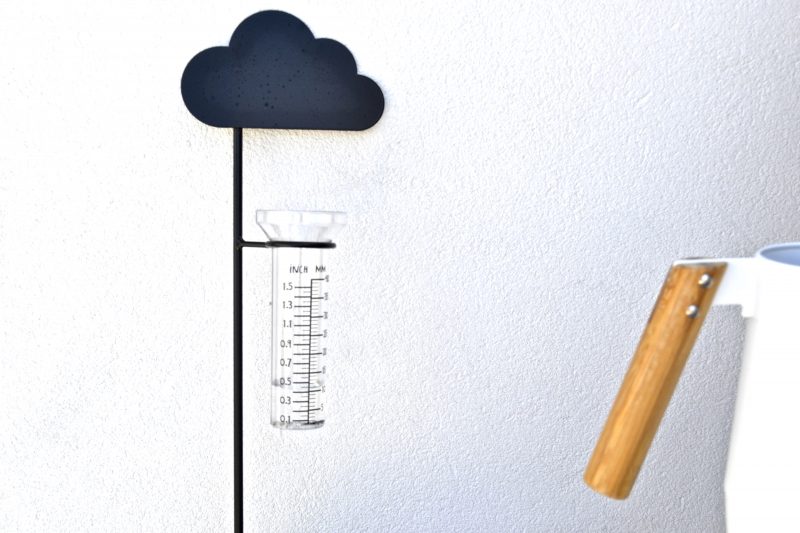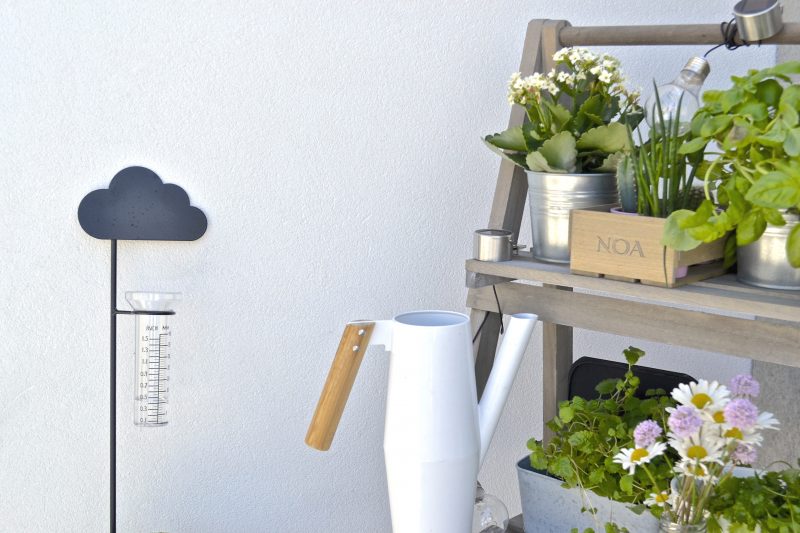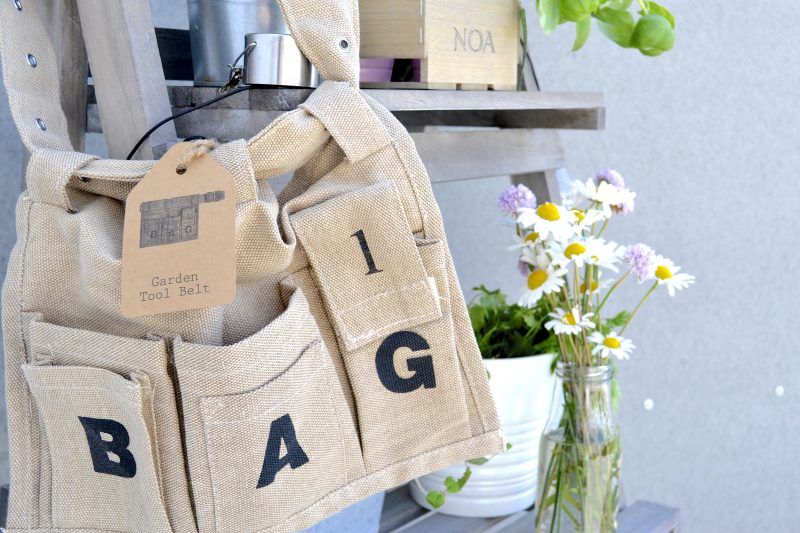 Add flowers
Because a balcony without flowers is not a balcony. Just like life without flowers is not life. Haha. No, I'm joking, but I REALLY love flowers! So you can imagine how delighted I am in the spring when they are everywhereeeee!
Plant some, pick some, buy some ready pots and everything, in short, do whatever you want but add flowers! 🙂 Now on my balcony there is a real small ecosystem that is getting created! Look I even have little living creatures on my daisies. A real little garden! Yes, I am in amazed from nothing. I know.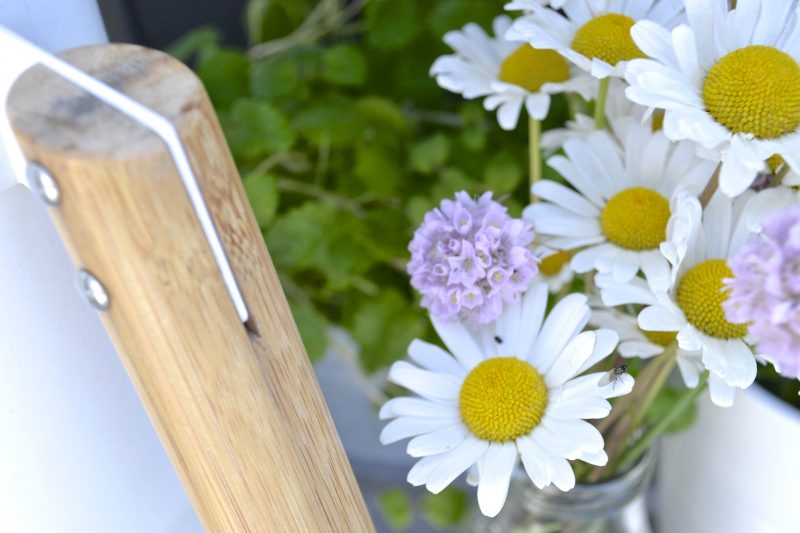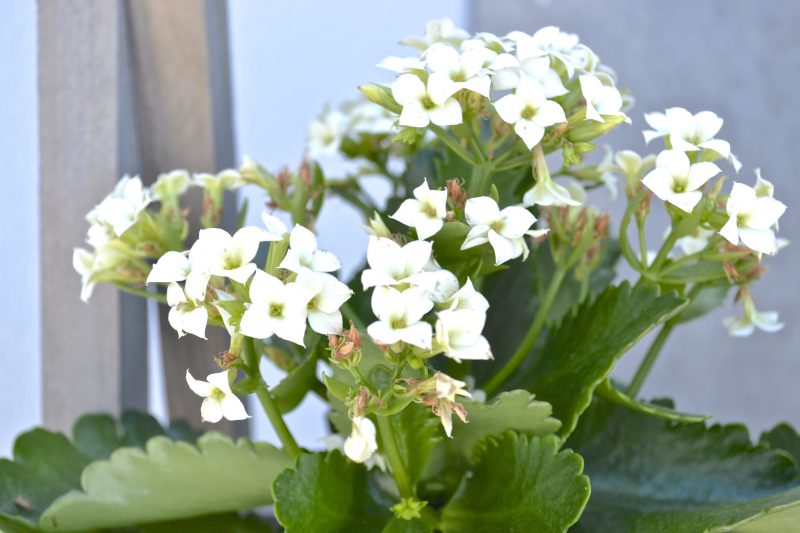 Cultivate your herbs
Another thing that I find just great is to have a small vegetable garden of fresh herbs, for cooking. What a pleasure to go get some coriander or basil leaves for the kitchen, or mint leaves for the evening tea. A luxury at a low price and no need for a garden for that. A balcony or even a window sill will do very well.
So personally I planted some (chili and radish), and I bought the rest because I could not wait for it to grow. Isn't my coriander beautiful ? And my lemon mint?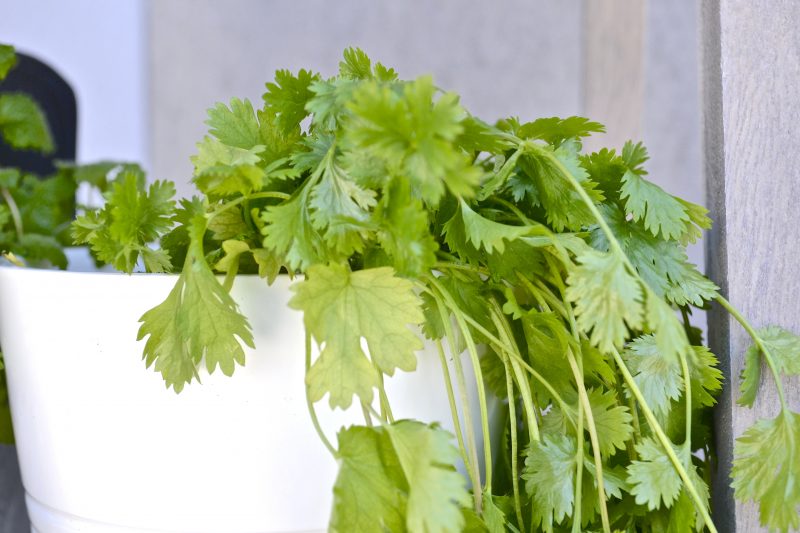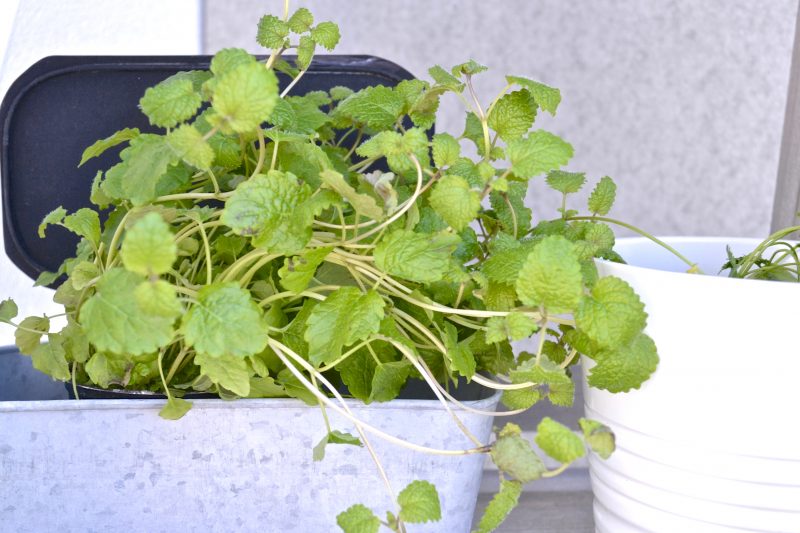 Regarding my little baby ones, you do not even imagine how much satisfaction it causes me, hihi. Here is my little nursery!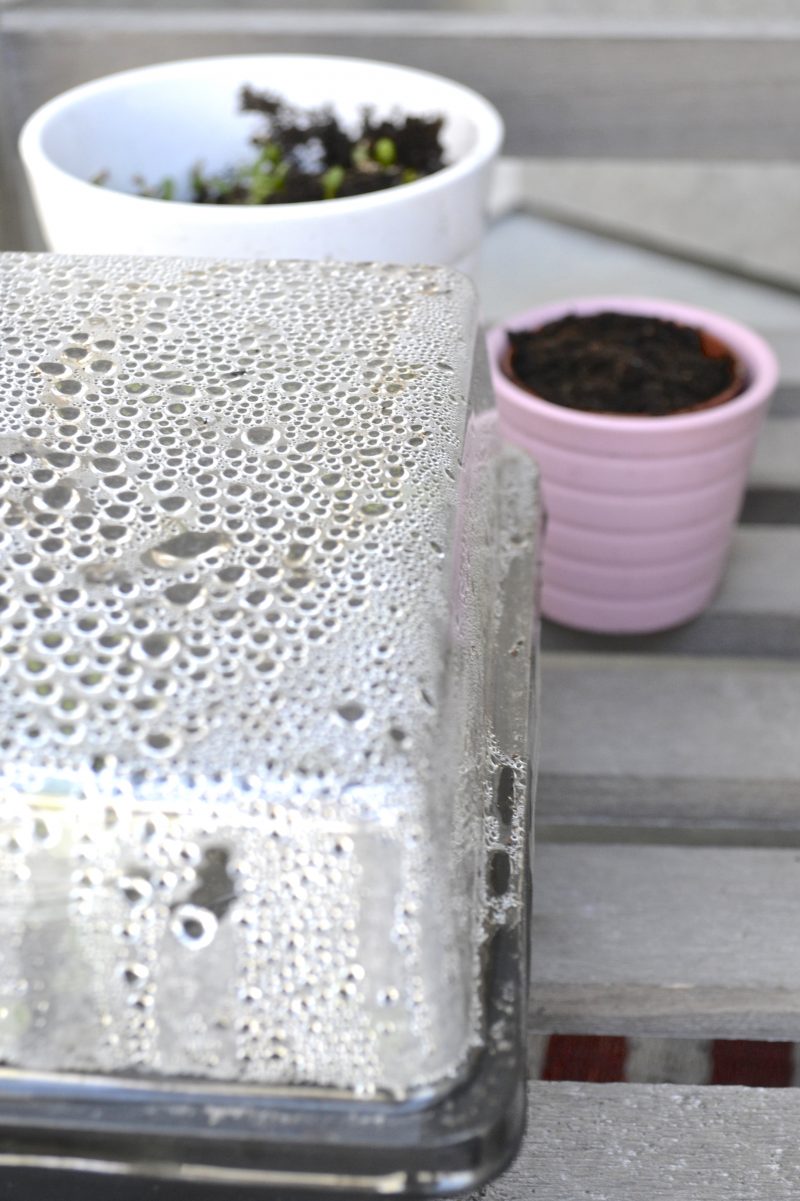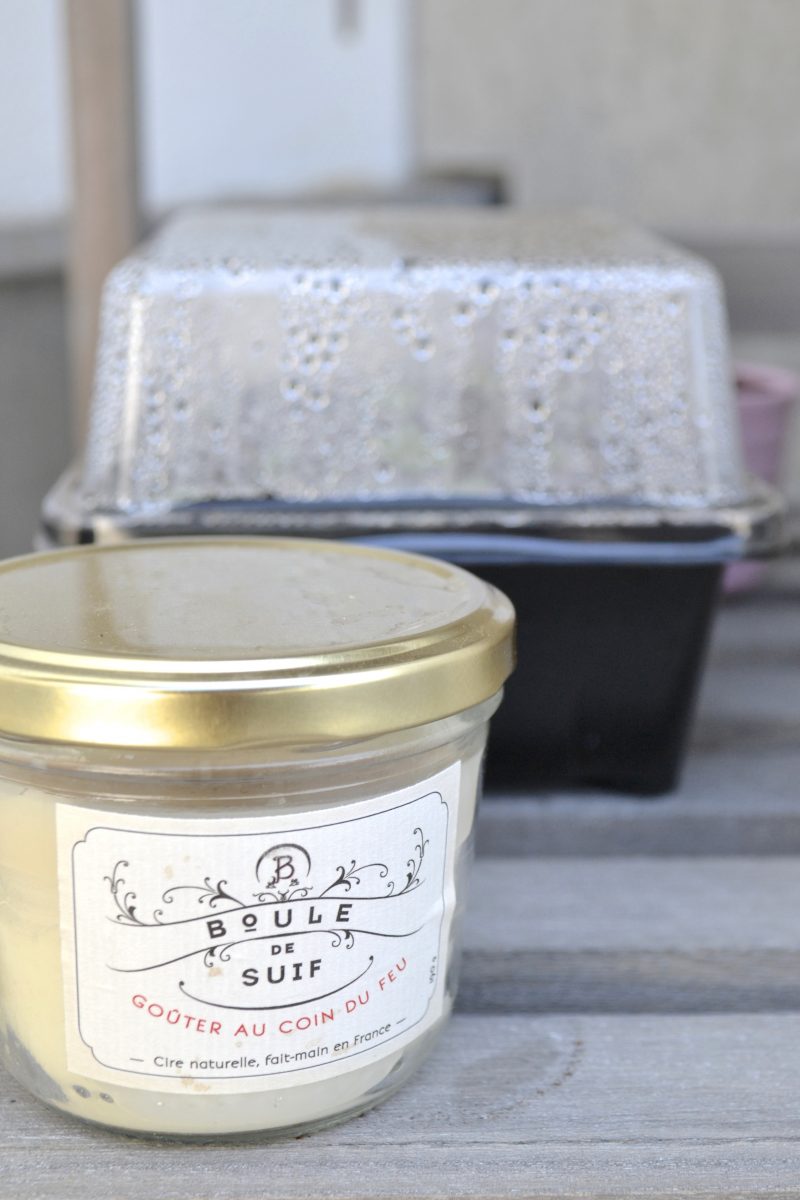 +++ Love love love +++
Illuminate with solar-powered lamps
Nothing like it, it's super practical! We bought for our part 3 small bulbs powered by solar energy that we wrapped around our ladder. They charge during the day, do not fear the rain, and light up as soon as the sun sets. "Hygge" (comfort, cozy in Danish) & romantic effect assured.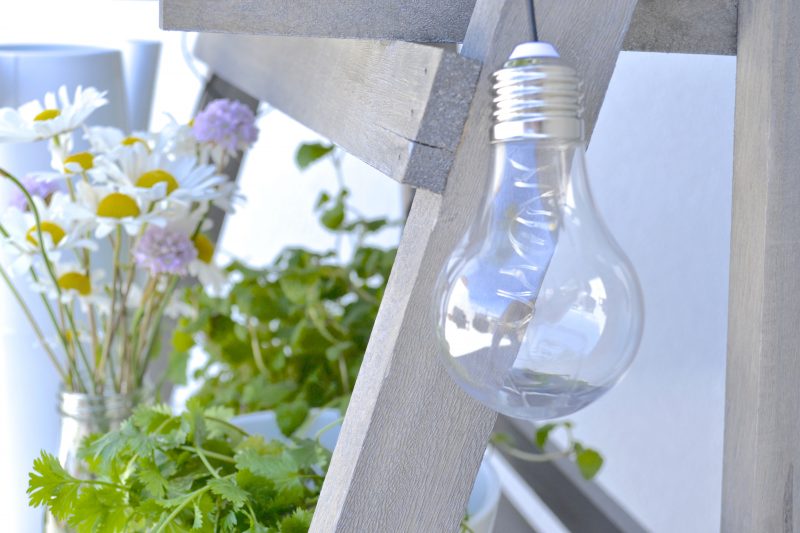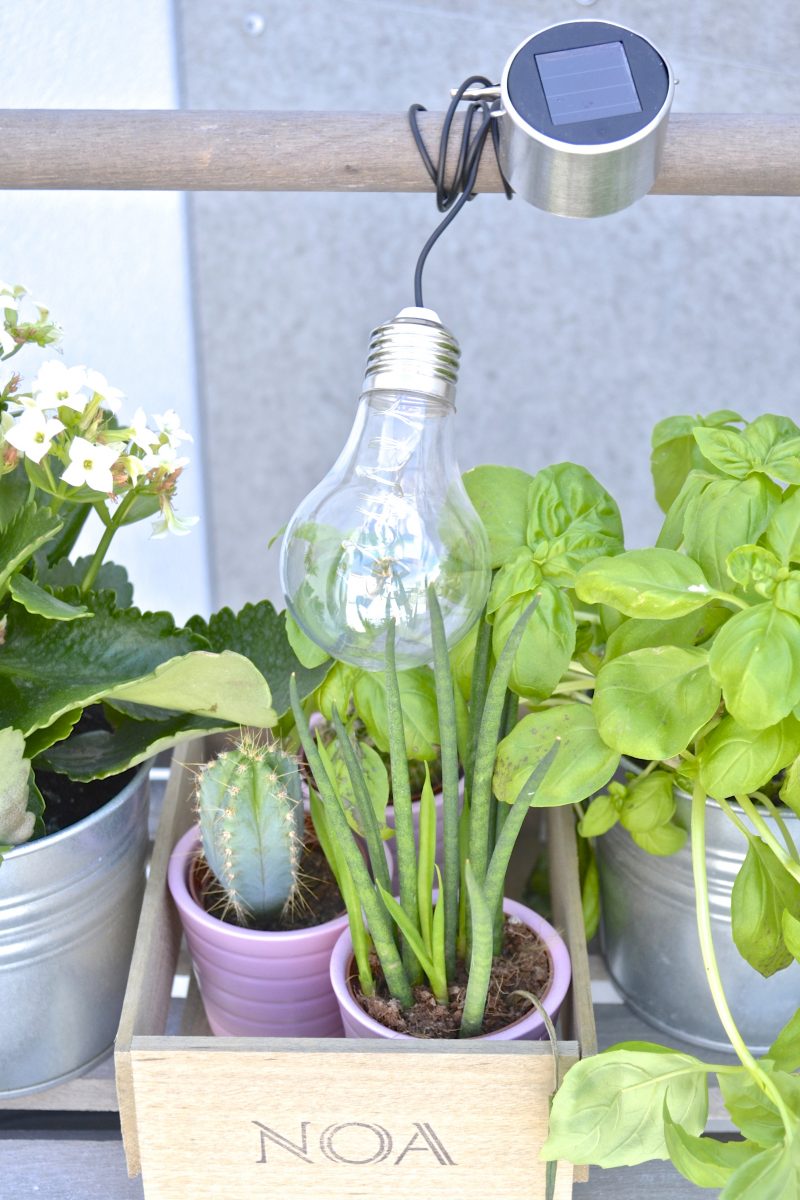 Voilà ! I hope these little tips to decorate your balcony / terrace / or why not even your window will have given you ideas! I wish you good luck for the new week tomorrow. For my part, Tuesday I'm flying to Pariiiis! Do not hesitate to follow me on Snapchat (plumedaure) and InstaStories to come with me to all events & visits!
* Do you like gardening ? *
*Thanks to Solsken Shop for the cute surprises