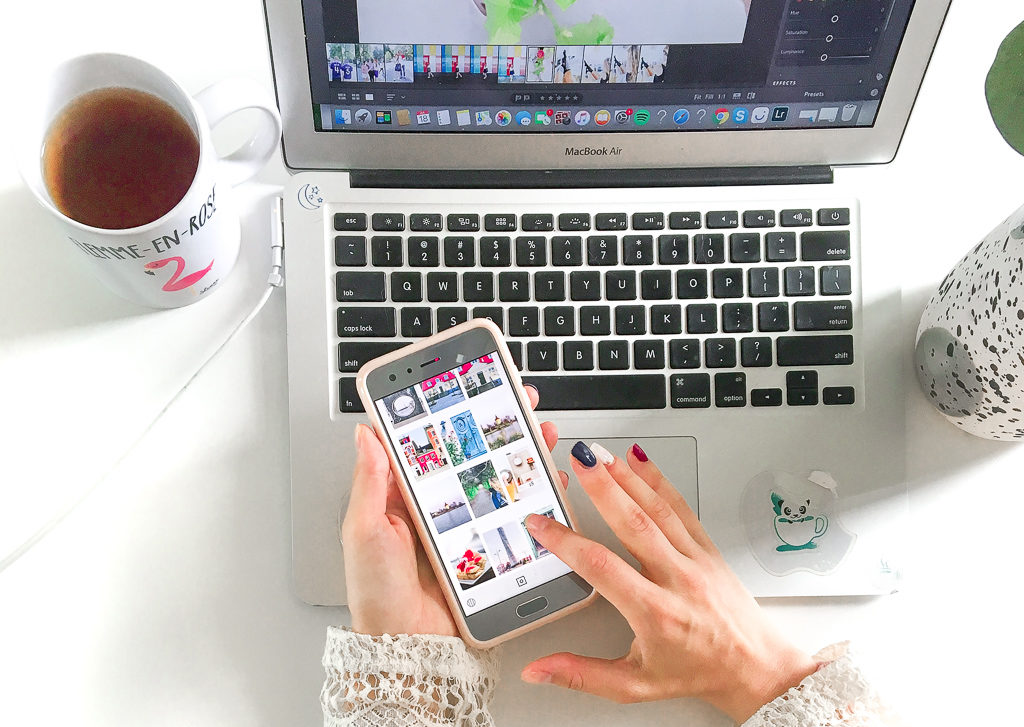 Hello sweeties ! Today we will speak about about our lovely social media instagram, and how to have a beautiful instagram feed which looks nice, harmonious, and which makes people want to subscribe when they arrive on it for the first time. I often get questions from you on instagram where you ask me how I take my photos, how I edit them etc. and also how I organize my feed so that it looks pretty. So today I will try to answer all these questions in this article and I will try to give you a maximum of advice, which I hope you will find useful. How to have a nice instagram feed? All my tips below!
How to have a beautiful instagram feed ?
First, take quality photos
I already gave you some advice on how to take a good photo in this article but it is quite old. Some things are still relevant, but others have changed (for example I do not use instagram filters at all anymore that I don't find qualitative). But here are some basics that I think are very important:
The light: to take a good picture, it is first necessary to have good light. Ideally natural, not too sunny because it tends to whiten the photos (very difficult or impossible to recover afterwards); neither too dark to avoid a pixelated effect. The ideal? In the middle of the day, in a bright place but sheltered from the sunrays.
The blur effect: having a clear focus on your main subject and a blur around gives a very professional rendering. For this it is necessary that your objective is as open as possible if you have a Reflex (the "f" must be set to the smallest). Then, focus on what interests you and the rest will be unclear. It's magical and super pretty. If you do not have a Reflex, it is also possible to reproduce this effect with hybrid devices or even some mobile phones. My Honor 9 mobile for example is fabulous in this sense, and even if it "imitates" a Reflex, gives equally beautiful results that always bluff me! As for my lens on the Reflex, I use a Nikkor 50mm f/1.4. 
The set up: here, have fun & please yourself, but above all, have a clean space in the background. White, pretty floor, wood, mosaic, pastel colors, blanket, etc. Having a clean background allows the viewer to focus on what you want to show in the foreground.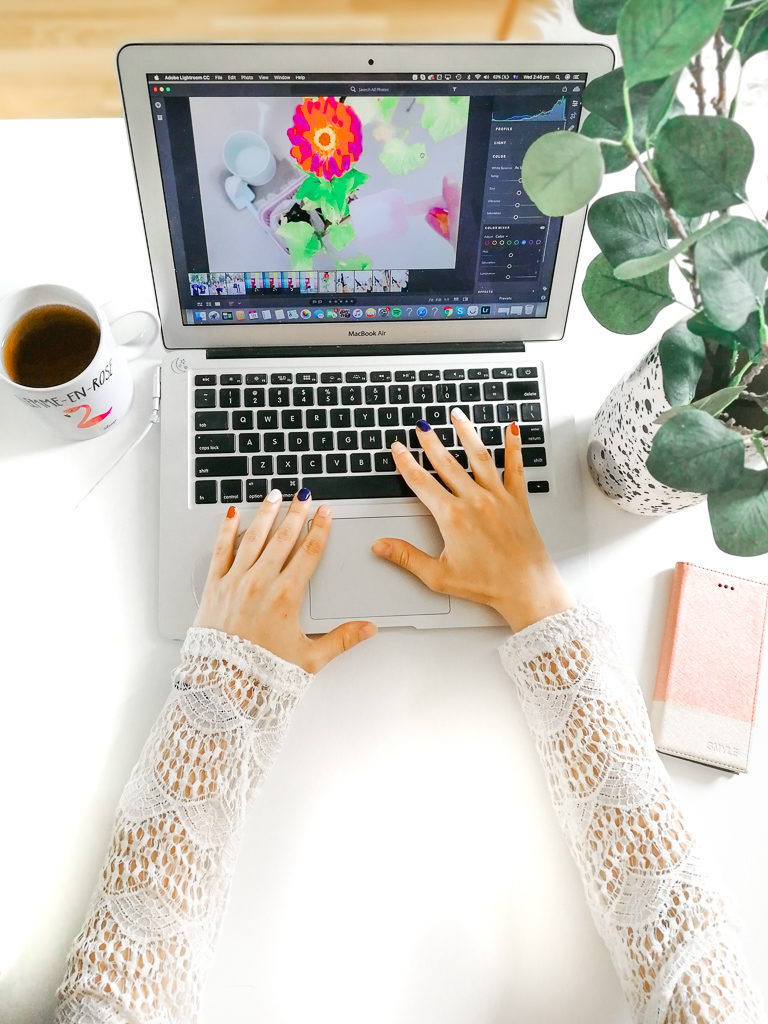 Do not hesitate to edit the brightness and the contrast
And then in fact many other things according to your style, tastes and desires. Personally I use Lightroom, which has changed my life in terms of photo editing. This software allows me to make my photos even brighter, to saturate the colors a bit to give them a peppy side, to remove shadows, dark spots, and to add light, white.
Here are some before / after on this software. I'm having fun on it like crazy and it's crazy how you can improve a photo just by retouching the light and the color tones.
Well, only small downside, this software is not free (it costs about 10 euros per month) and it requires a good grip in the beginning. But there are lots of tutorials on Youtube on the subject, and then once you are familiar with the tool it goes super fast. You can even save your own "presets" basically your own filters to reproduce them in all your photos and save time! As for the price, personally I find it justified and I use it so much that I am amortizing it well.
Two free solutions: VSCO applications and Photoshop Fix. The first is presented as a studio and has great filters (in my opinion much better than those of instagram). It also offers lots of tools to edit your photos. I told you more about it here in my previous article on the subject if you're interested – I refer you to this old article because since I use Lightroom so I no longer use VSCO.
As for the second, Photoshop Fix, it allows editing a little deeper (ex: remove a stain, etc.). Personally, I almost never use it (except to remove tourists on my travel photos haha!). But it turns out convenient from time to time without having to use the "real" Photoshop, expensive and complicated to master.
Plan your feed
And here your TO – GO application is UNUM (which is free!). This application will allow you to reproduce your instagram feed identically and add your next publications to see if they go along well. With it you can do fitting tests before posting.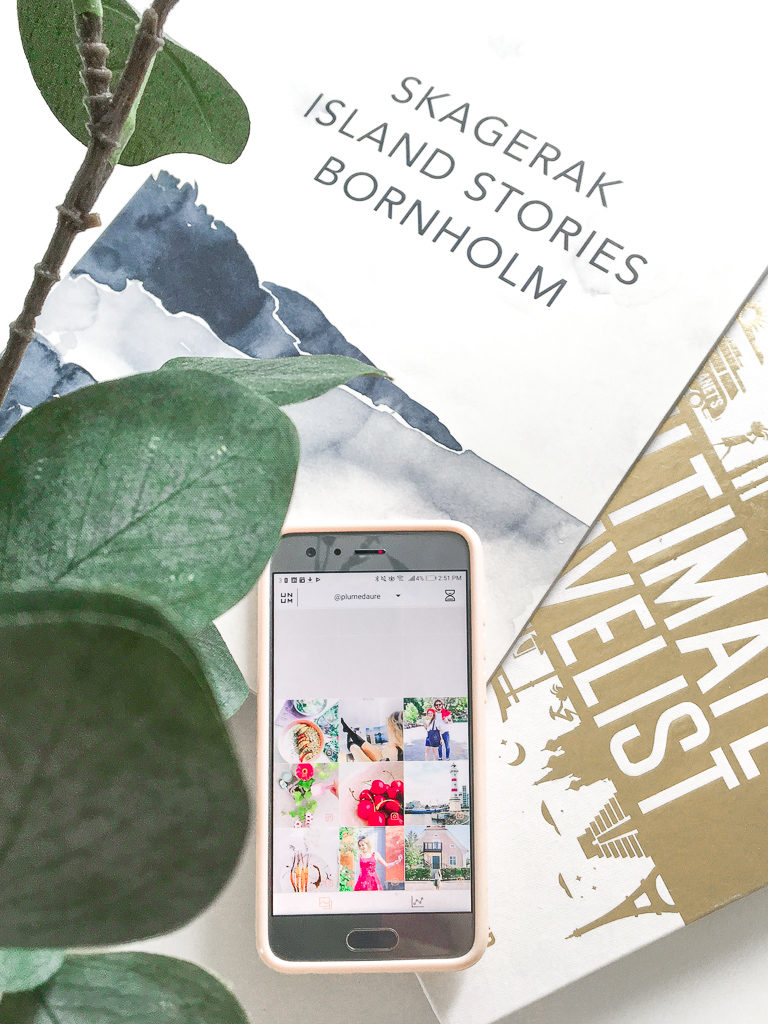 ***
I sincerely hope that this article will have been useful for you! Feel free to ask me any questions in the comments if you have some, I would be happy to answer you!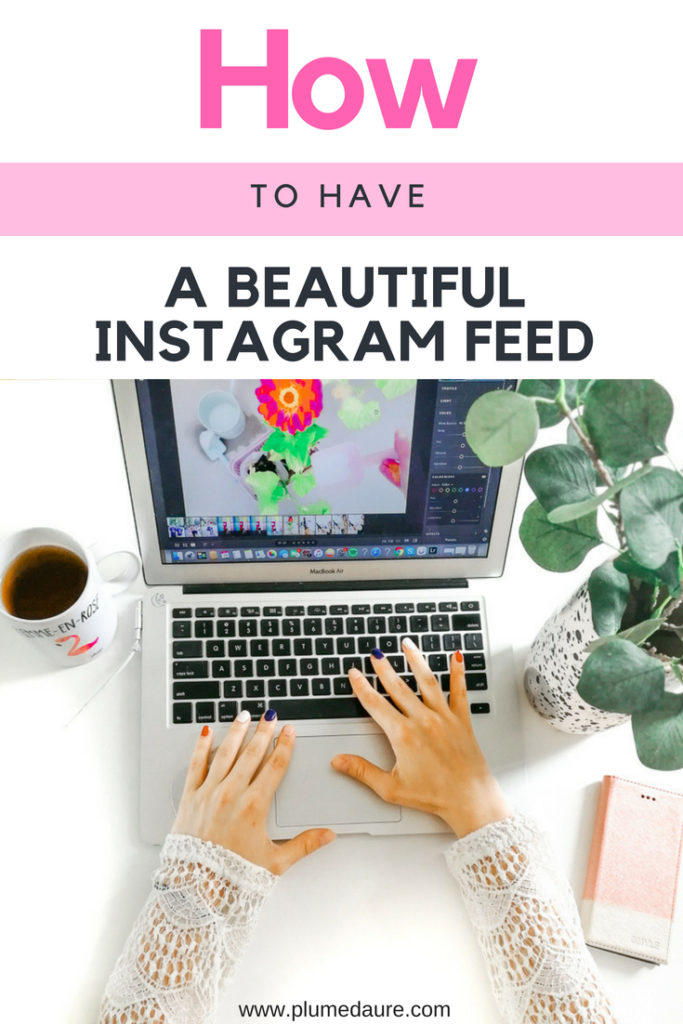 SaveSave
SaveSave