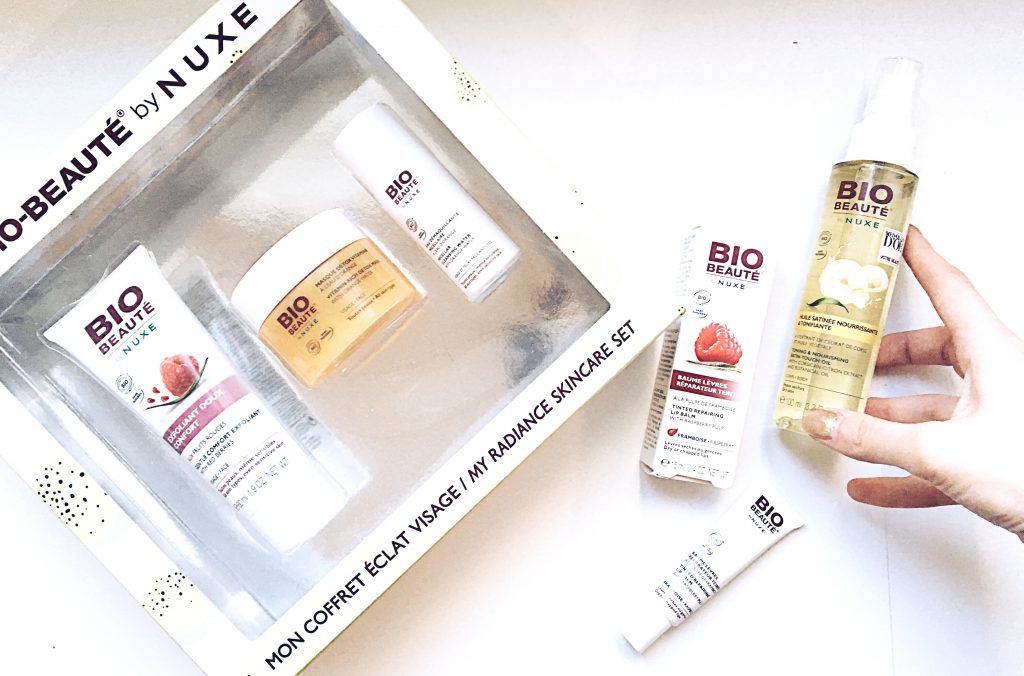 Hello my little feathers! How is your week? Is it cold where you live? I admit that I can not wait for the sunny days to start again … I love the winter, but now, it's enough, HAHA! Don't you agree ? So today I wanted to talk to you about some fruity, peppy and sunny products ! We need it, right? And those products are the ones from the Bio-Beauté collection of Nuxe! Personally, I've always loved Nuxe. Especially for his "prodigious oil" (L'Huile Prodigieuse) that I'm sure you know! But I have just discovered this Bio-Beauté collection range that really surprised me! It's peppy, it smells so nice and fruity, it has cool textures, in short, it's GREAT ! Let's talk about it!
The Bio-Beauté collection from Nuxe : peppy & fruity!
I have tried some different products that I detail below. Nothing new :). You must be used to this kind of blog post already if you have been reading my blog for a while. Let's not change what works 🙂
The radiance skin care set, containing 3 products : the gentle comfort exfoliant with red berries, the vitamin rich detox max with orange water and  the micellar cleansing water with orange water.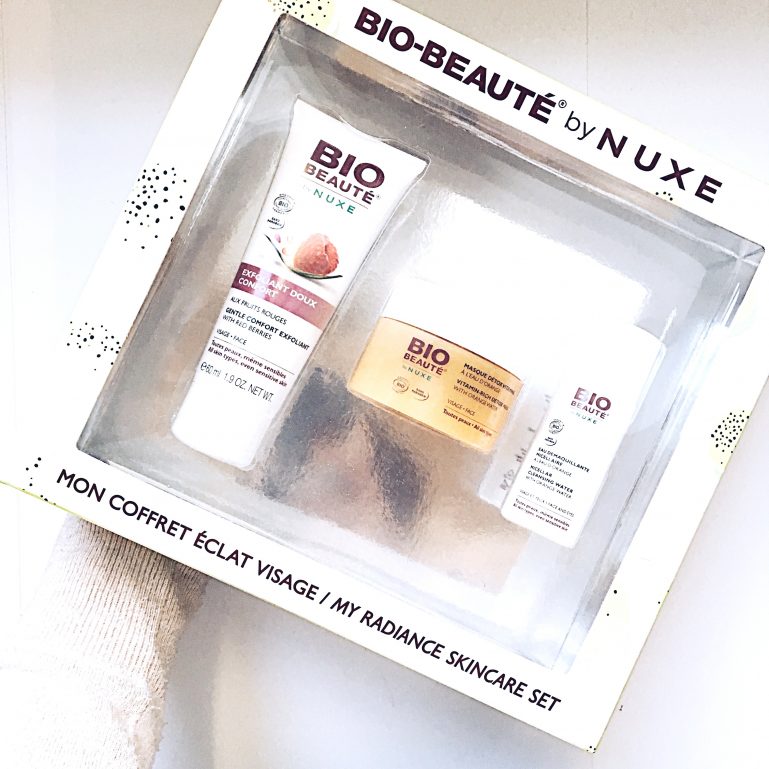 NomNomNom… Red berries, orange… I could eat everything ! Right ? 
The exfoliant is surprising in terms of its texture. Big grains (I think raspberry seeds) but few so very very soft & gentle. The smell of red fruits is exquisite. Perfect to remove the dead cells and the impurities of the skin very gently, without hurting it. This scrub seems so soft that I think it can be used several times a week without problems!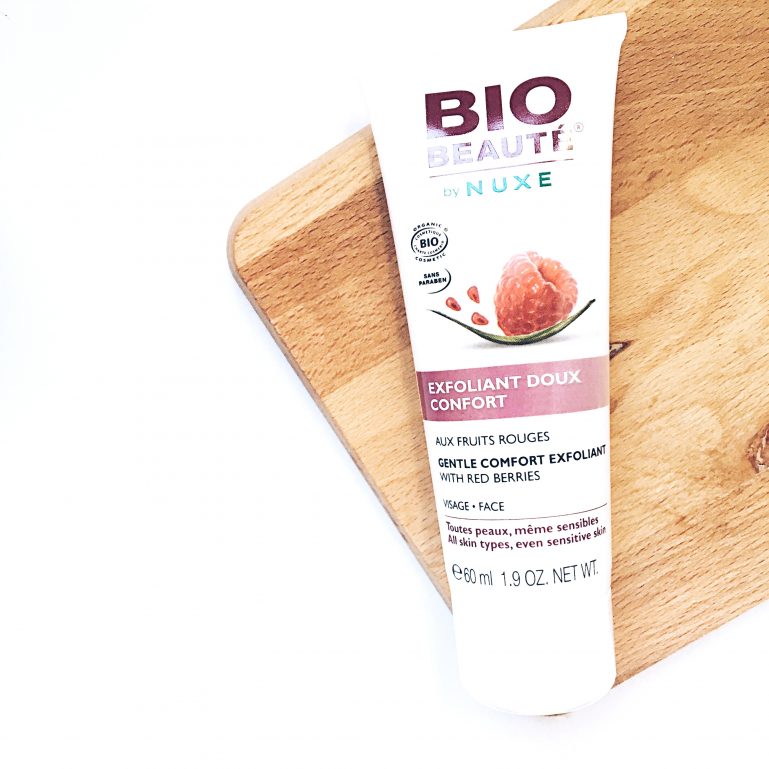 The detox mask is an experiment ! In fact it is not just a mask but a product to use in 3 steps. Indeed its texture evolves and transforms:
1.        Apply to dry skin in a thick layer, and leave for 5 minutes.
2.       Massage gently : the fresh jelly becomes a tasty oil.
3.        Rinse : it turns into a milky emulsion to completely eliminate all impurities.
Not bad, isn'it? It changes from classic masks ! It's super efficient and it makes it more fun!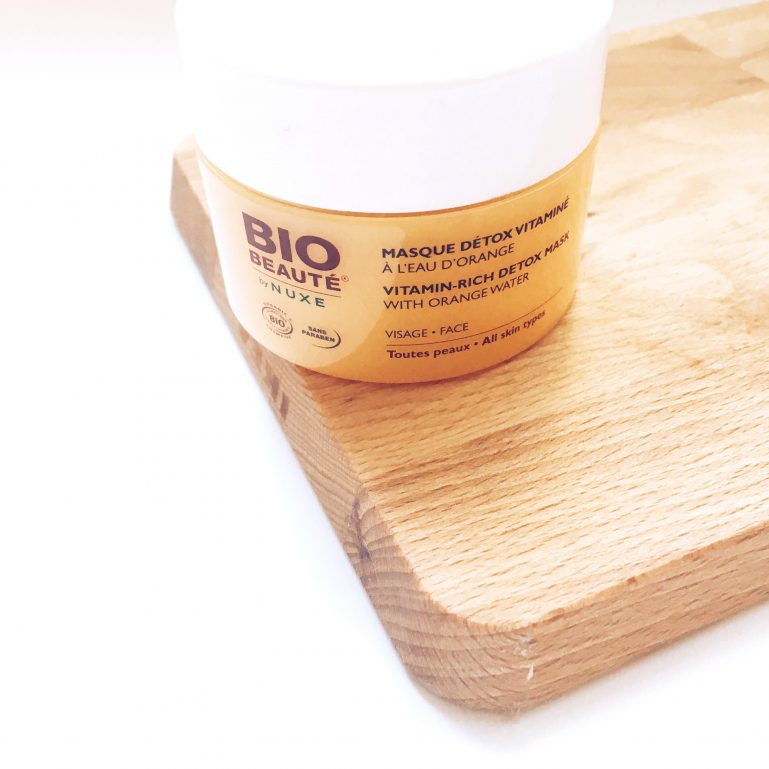 The micellar water is super sweet. I think we must dissociate orange water with orange blossom for example! It's not the same smell at all. As I expected something "classic", a little bit fresh, orange, but in fact it is super sweet and sugary. Total pleasure. It removes perfectly the make-up leaving a clean and soft skin.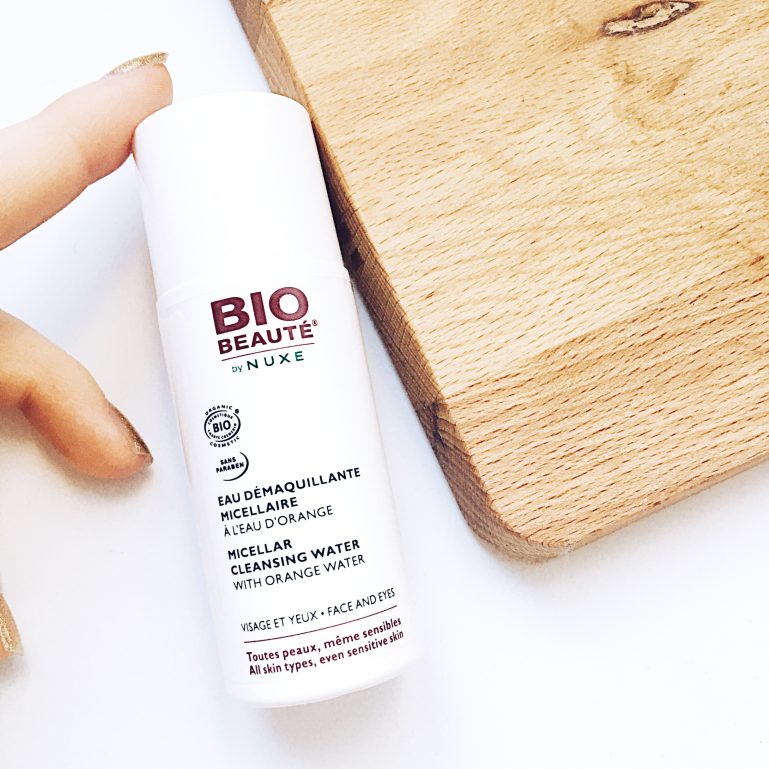 The toning and nourishing satin-touch oil with Corsican citron extract and botanical oil : this product is probably my favorite! I love it ! It's simple ! The smell reminds me of lemon meringue pie, HAHA. No I'm not crazy … I assure you it smells like lemon pie! Try it you'll see! A drug, that smells. So I am super in love with it and use it in conjunction with my cellublue cup in anti cellulite massages as it has toning properties. It's perfect !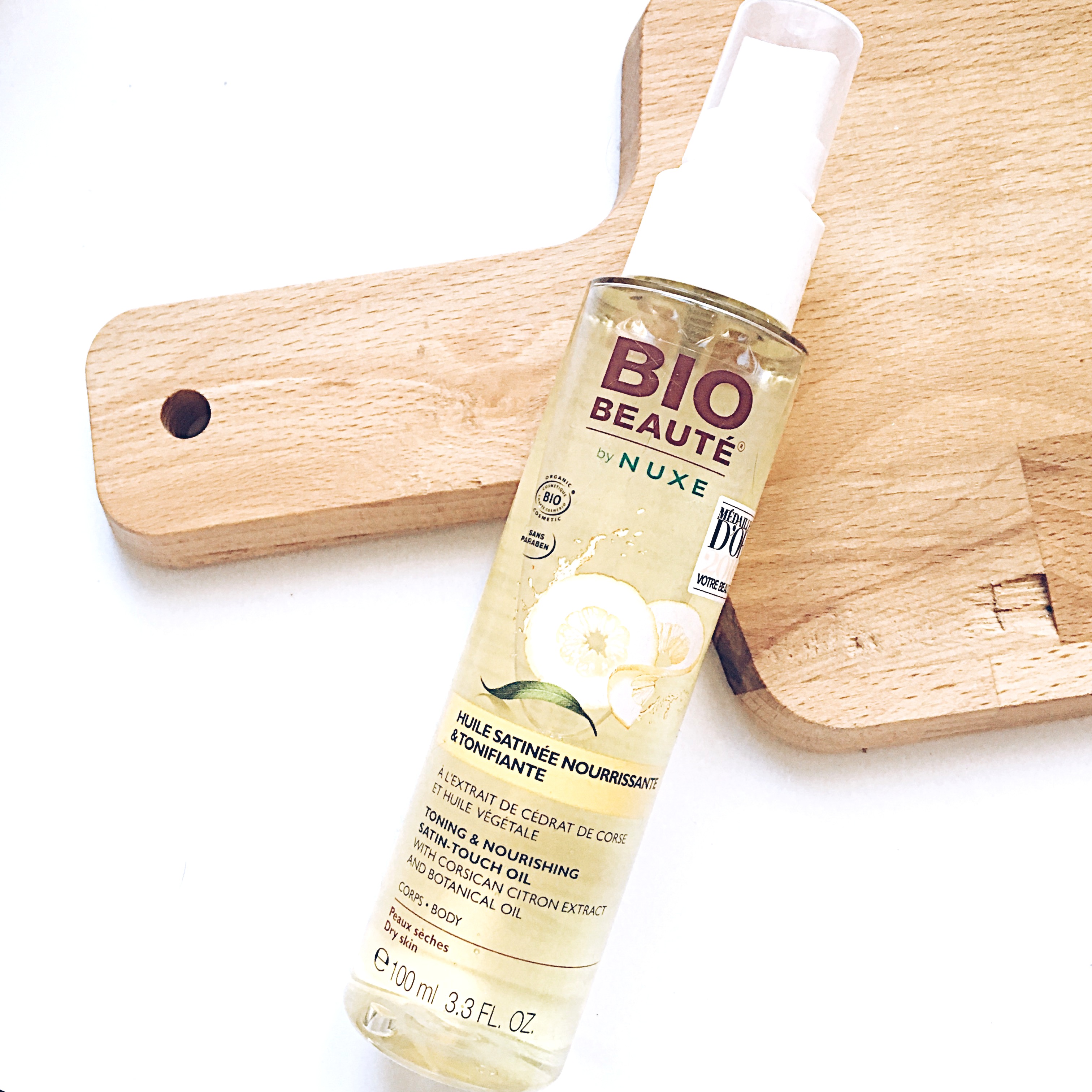 The tinted repairing lip balm : so first, I am a addict to lip balms in general ! I use them 10 times a day. I believe that my lips have developed a small dependence actually, because if I do not put any lip balm even for a single day, I have ultra dry lips. Not cool. But in short, I have many, and I use them as lipstick, basically. So I love them when they're 1) Effective 2) Colorful, to be able to vary my MAKE-UP. And small bonus 3) when they smell good! And guess what ? I really liked this Nuxe product again. Because 1) it hydrates perfectly and lasts for long, 2) it has a pretty raspberry color, very glamorous and natural and finally 3) it smells so good like raspberry! Yum I could eat it ! Another perfect one Nuxe !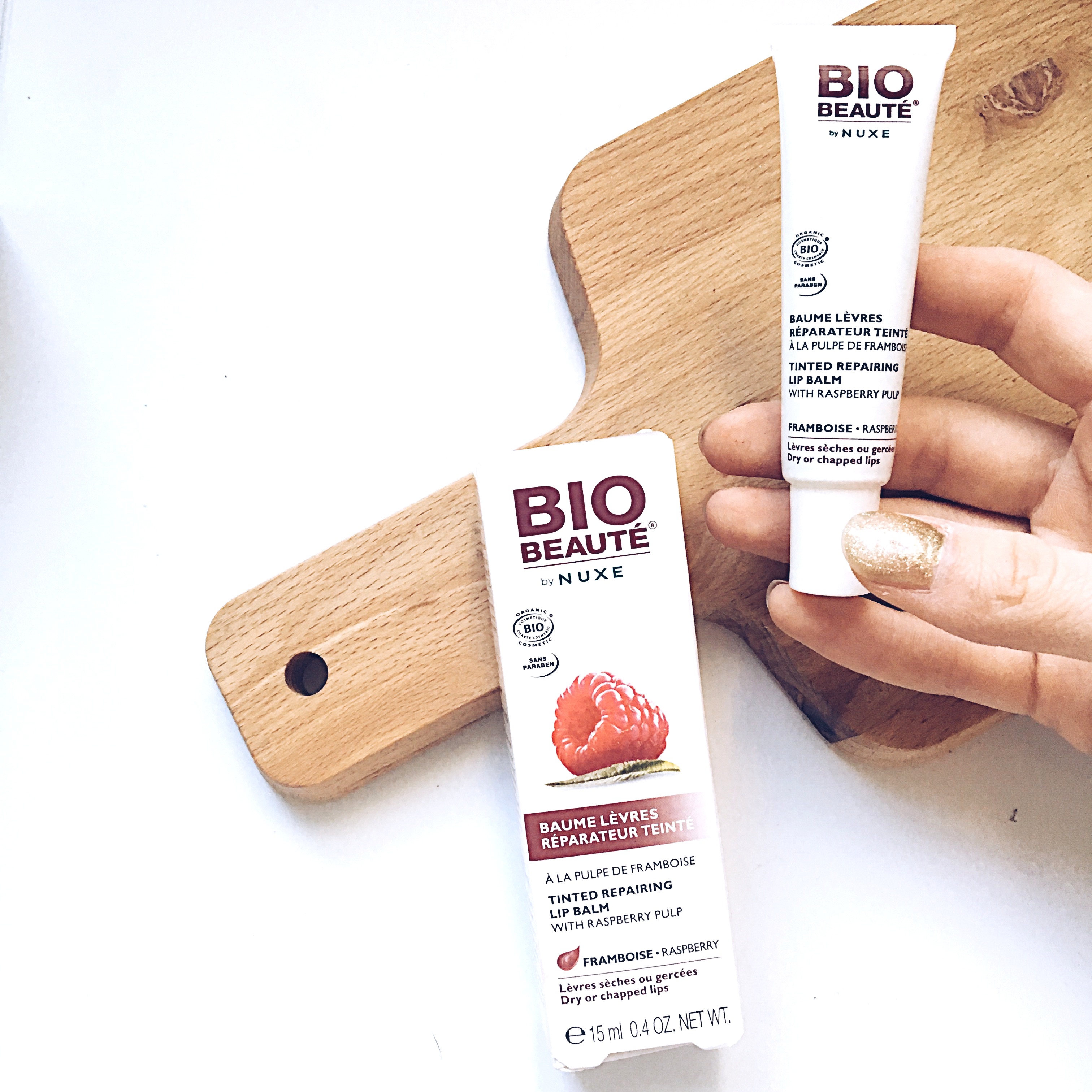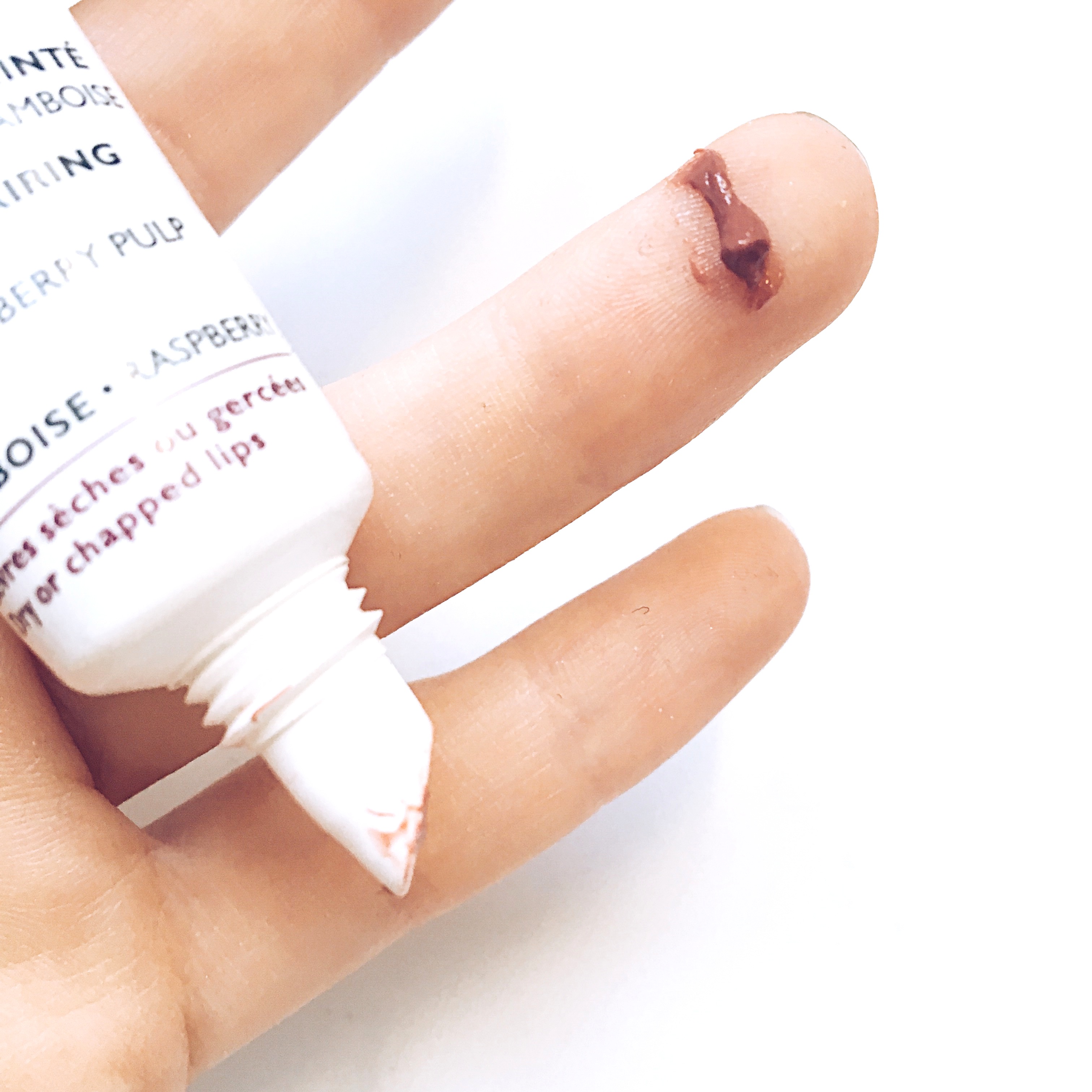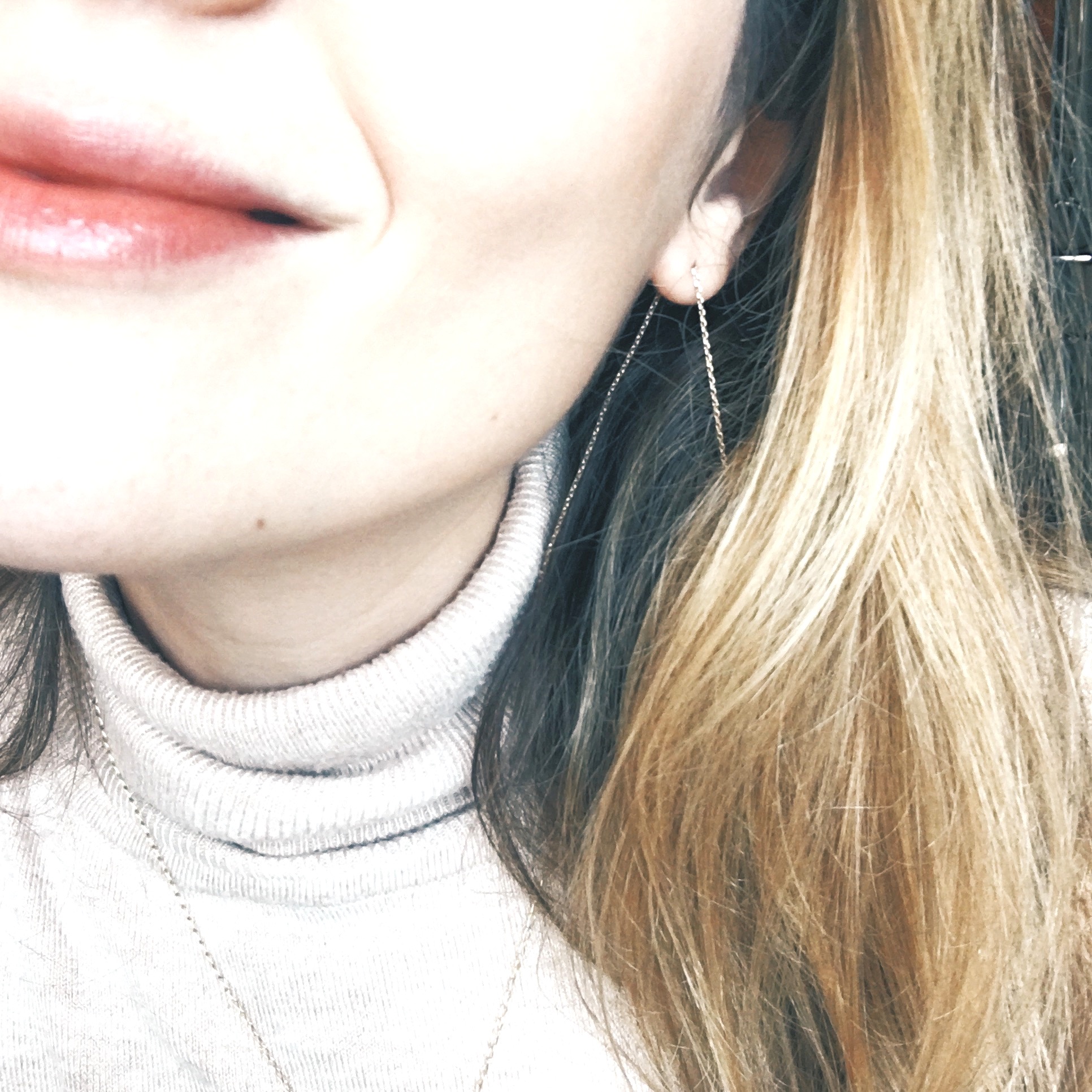 Needless to say: I loved these products! Nuxe offers again efficient products and, small surprise, very very fun, peppy and fruity! I totally recommend!
Here you go my sweets, I hope that you liked this post and that it could make you discover this collection or help you make your idea about it ! Do not hesitate to leave me comments & impressions under the post. Have a nice end of the day and week! The weekend is coming quick !
<3 Plume d'Auré
+++ Did you know this collection from Nuxe ? +++
+++ Do you also like and/or use Nuxe products ? +++