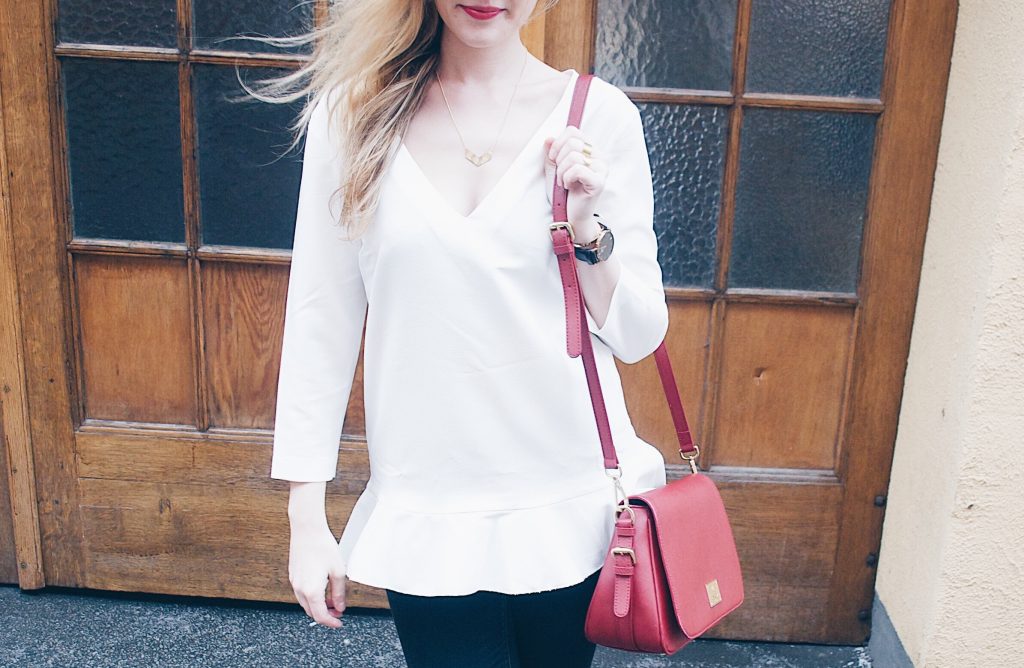 Hey my little feathers! I hope you had a great week. So first of all, before I even start writing this article, I have something to say. Haha. I'm angry at myself because I brought a red burgundy hat (which fitted perfectly with the red bag of this look) for this shooting and I simply forgot to wear it for the pictures ! Backstage of the busy blogger's life ;). Given how busy I am these days I just could'nt do the shooting again. I still liked these pictures so I thought : oh well. But I really think that this accessory would have made a difference and I thought it was funny to mention the little story #fail #Iforgeteverythingallthetime ! ANYWAYS. We, French Girls, are reputed to be "classy" and "chic". At least it is the image that foreigners have usually : France, fashion, Chanel, good food, Paris, champagne = classy …: D It's rather true! No ? Haha. And since I recently had the opportunity to collaborate with a brand new French and Parisian brand, I was very inspired to wear my classic and chic top, and compose a French style look and "chic à la française".
French style with ByRaphaelle : chic, sober, timeless
The star of this look is the ByRaphaelle brand. A new brand created by Raphaëlle, a Parisian girl who has always been passionate about fashion and design. She was also trained in the biggest fashion house since she worked two years purchasing fabric at Chanel. So she learned to recognize the finest materials for clothes that look good, and last. And she is now using this expertise for her brand, ByRaphaelle. Everything is produced in Paris, from A to Z, and the collections are in the image of the chic and modern Parisian: simple, timeless, and made of quality.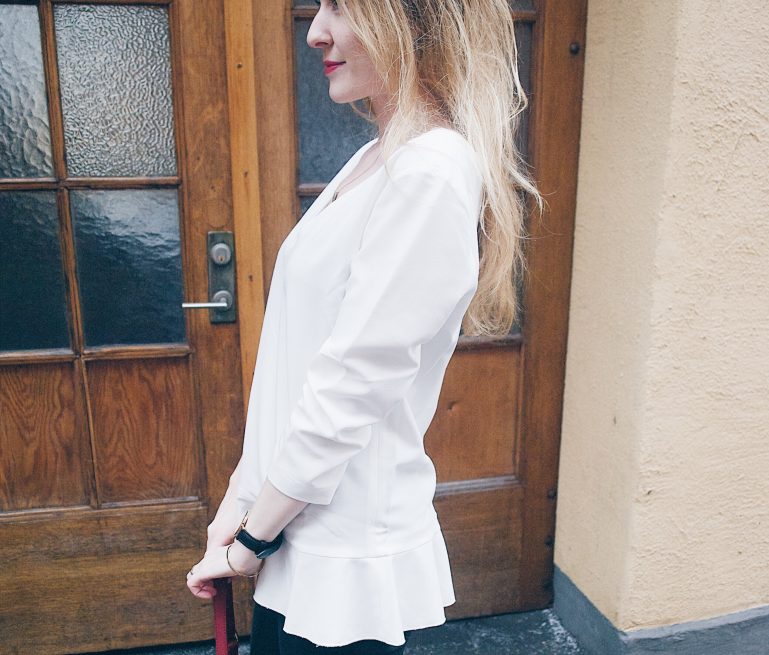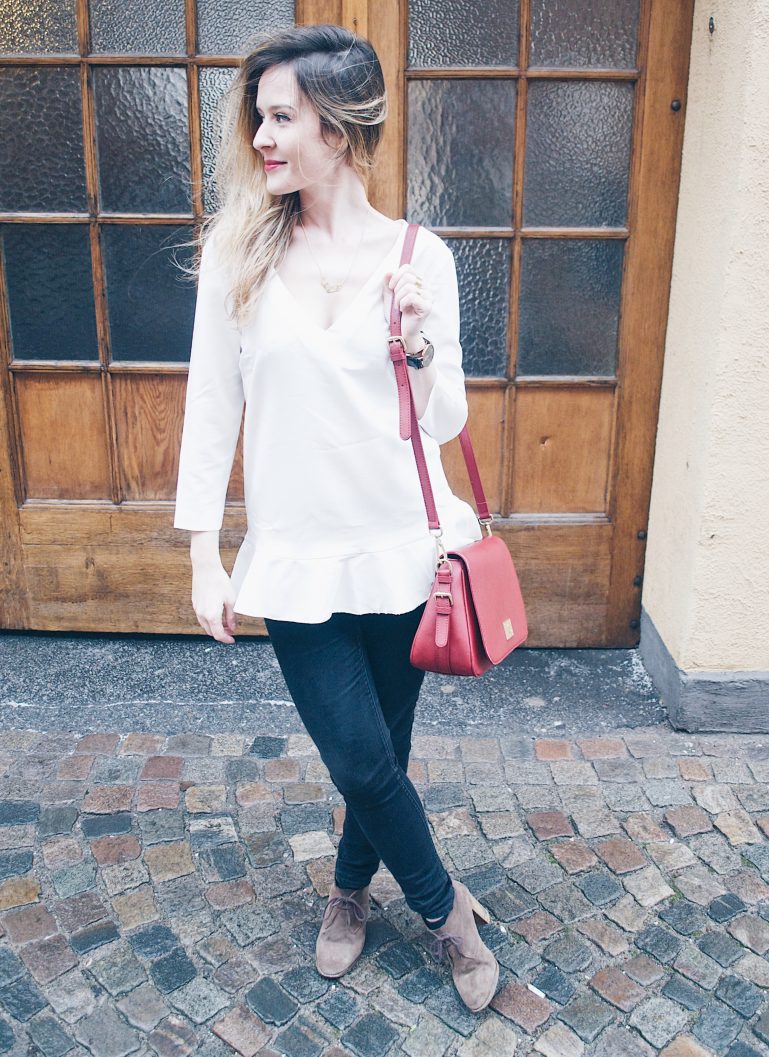 ByRaphaelle offers very few models, but models that hold washings and fashion trends. These little tops, our grandmother, our mother could have worn them, we can wear them, and our children and grandchildren would want to wear them. Those shapes of cuts don't get old.
Personnally, I chose this little white top with ruffles for a "feminine" aspect. I find it really cool with its sexy neckline but not too much, and its material just super nice to wear.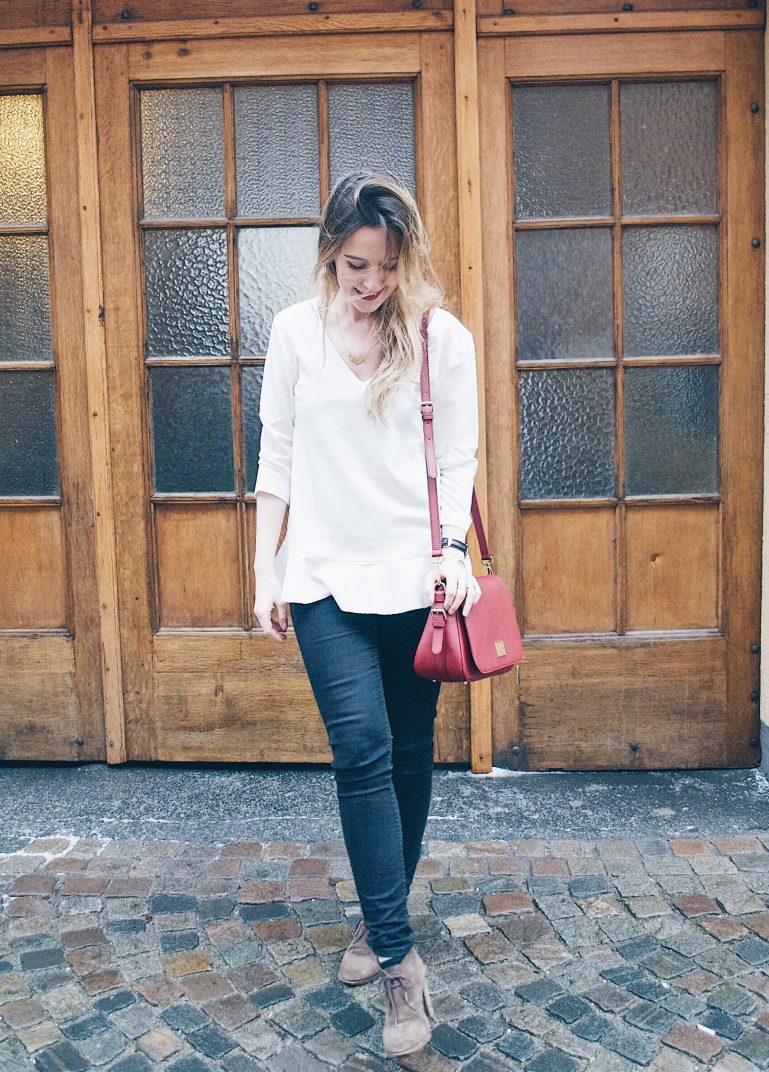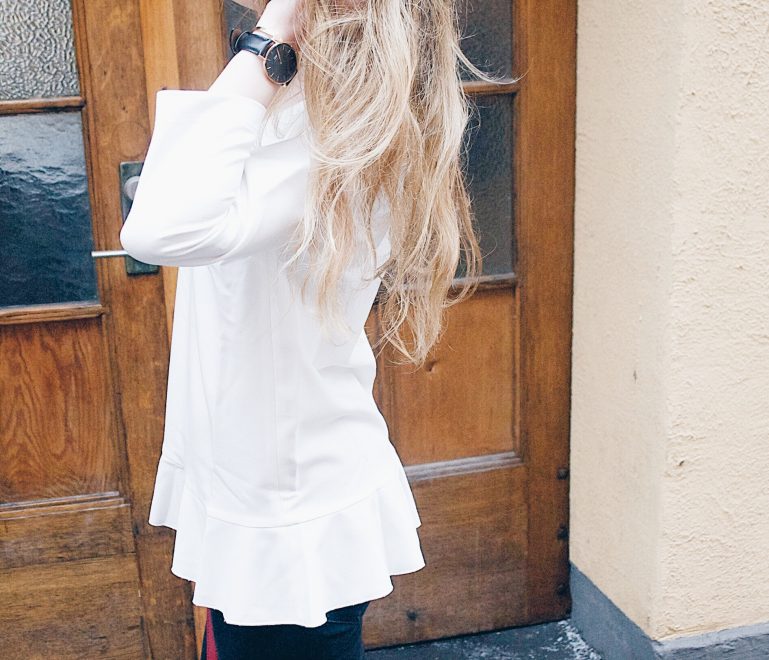 On this look I also give credit to a brand of a French designer I adore: Koneety. The brand of my bag. This bag, I love and adore it and wear it super often. High quality leather at affordable prices. I told you about it here if you want to know more.
My boots come from André and are a timeless pair that I will never get tired of. I the beige / brown suede! And André is also French! Yeah, a 100% FRENCH post!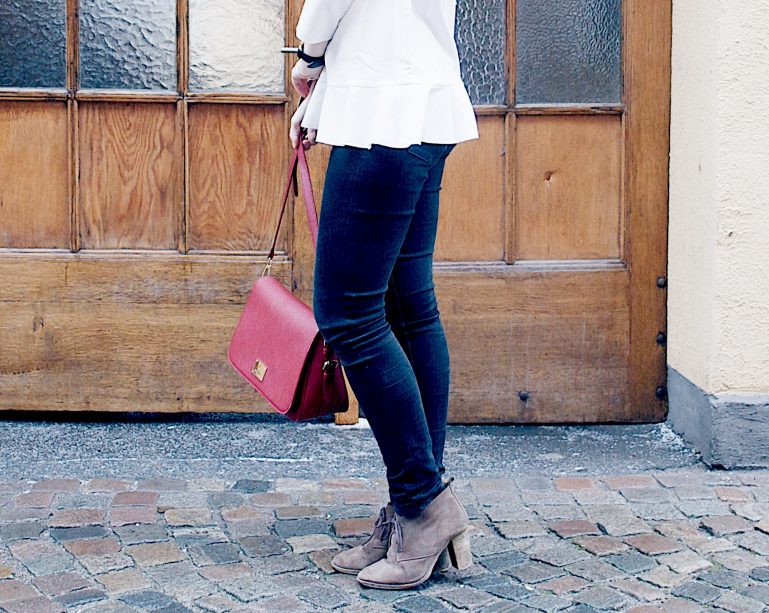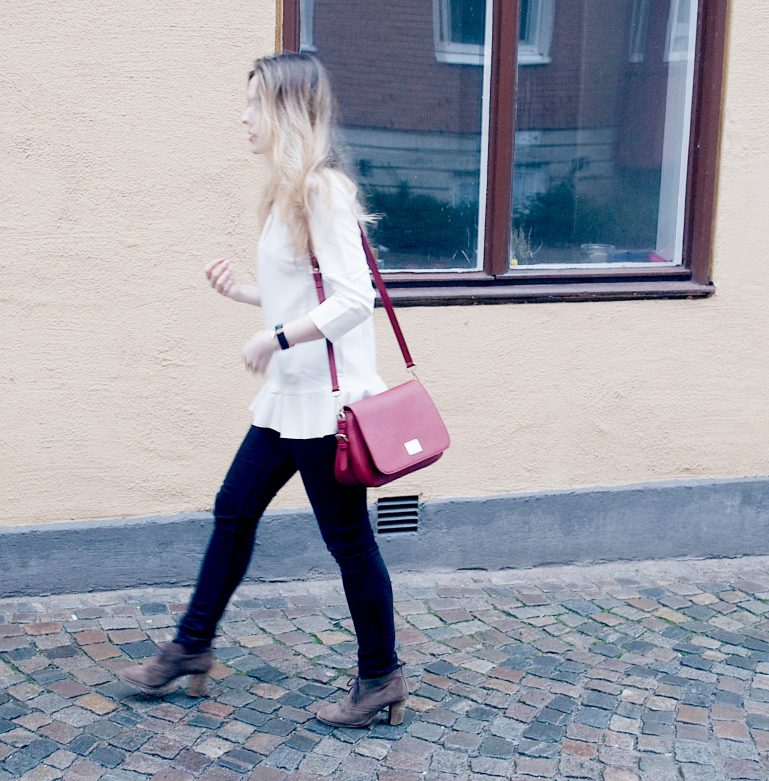 I hope that this look has pleased you my sweets and as usual do not hesitate to leave me a little comment. I love reading you so much ! Thank you all for coming and coming back on this blog, for interacting and being active. Your visits and comments are like a pay slip at the end of the month: a real reward for my work! You make me happy !
Lot of kisses on their way to you <3 Plume d'Auré
+++ Did you already hear about ByRaphaelle ? +++
+++ Do you also have timeless basics in your wardrobe ? +++

Credits :
Top from ByRaphaelle Paris (enjoy -15% with the coupon code PLUMEDAURE)
Bag Koneety 
Boots André
Jeans Cheap Monday
Watch Daniel Wellington
Geometrical necklace La Jungle