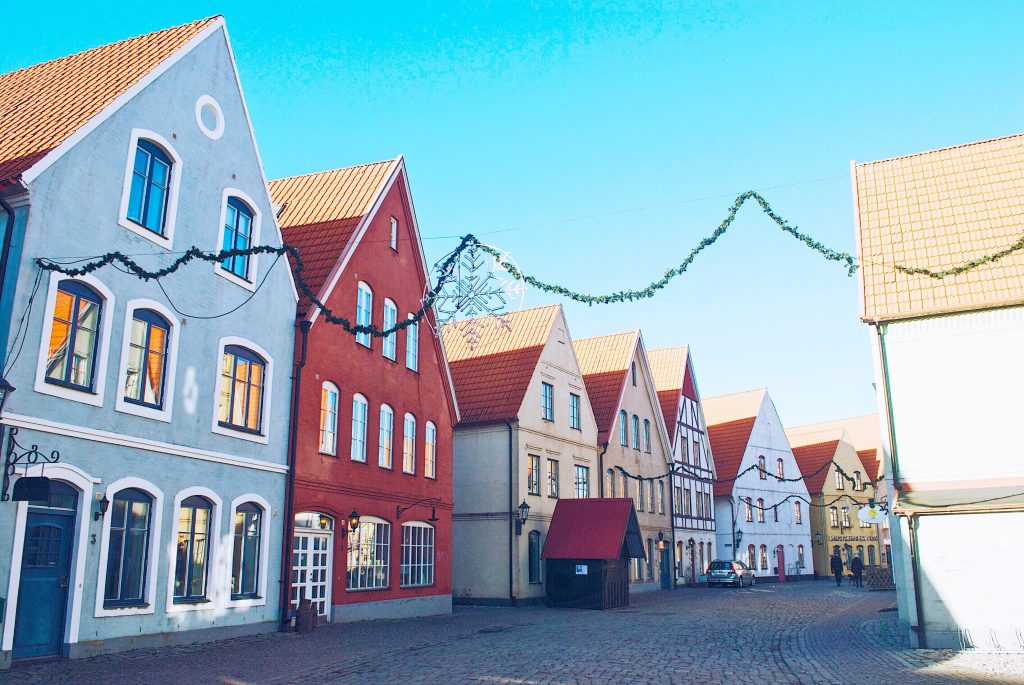 Hello my little feathers! How was your week? Mine was busy because I have a lot of challenges at work right now (I have changed position and I have to adapt to all the new responsibilities), but still good! You know what ? I want to develop a little more the "travel" part of my blog. Right now, I almost forget it and this is too bad ! After all, I live in a fabulous country and I have to make you discover things here! So, from time to time, between fashion posts and beauty posts, some travel posts will sneak in, colorful and filled with Swedish culture. How does that sound ? So, for the first travel post of the year, I want to make you discover the pretty village Hjärup, close to Malmö where I live, typical Swedish!
The beautiful Hjärup village
I had a complete crush on this small village not far from Malmö, the town where I live. One train stop and you are cut off from the city and in a very small village with airs of the 50s. Just the entry already says a lot about the typical and colorful atmosphere inside.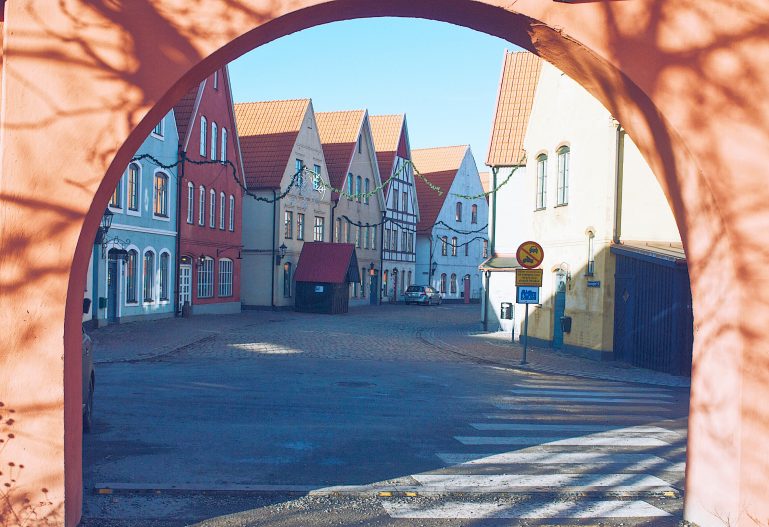 The village is surrounded by ramparts and the inside as such is very small. We visited everything in 15 minutes, it is really tiny while being a mini city, with its small restaurants, bars and shops.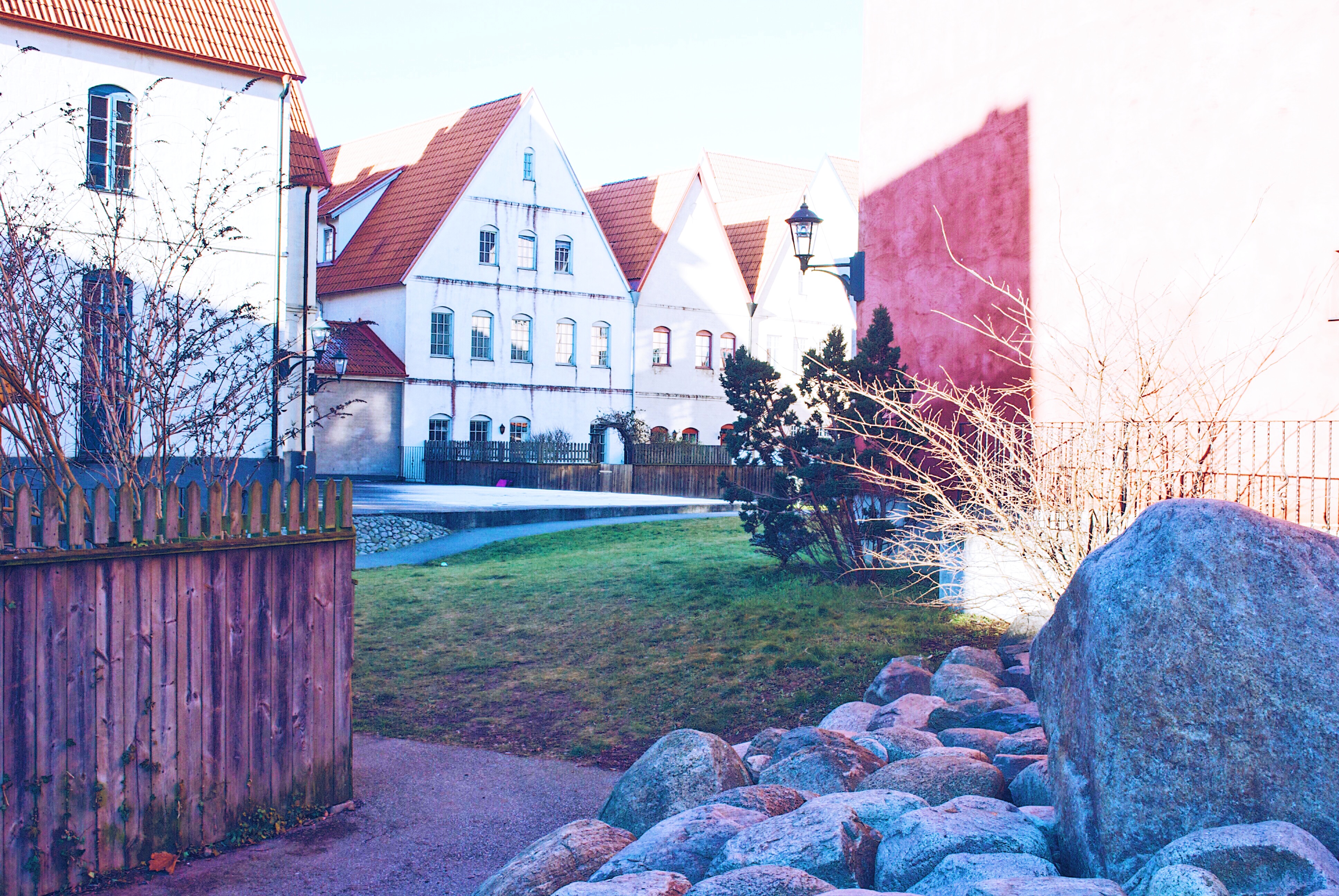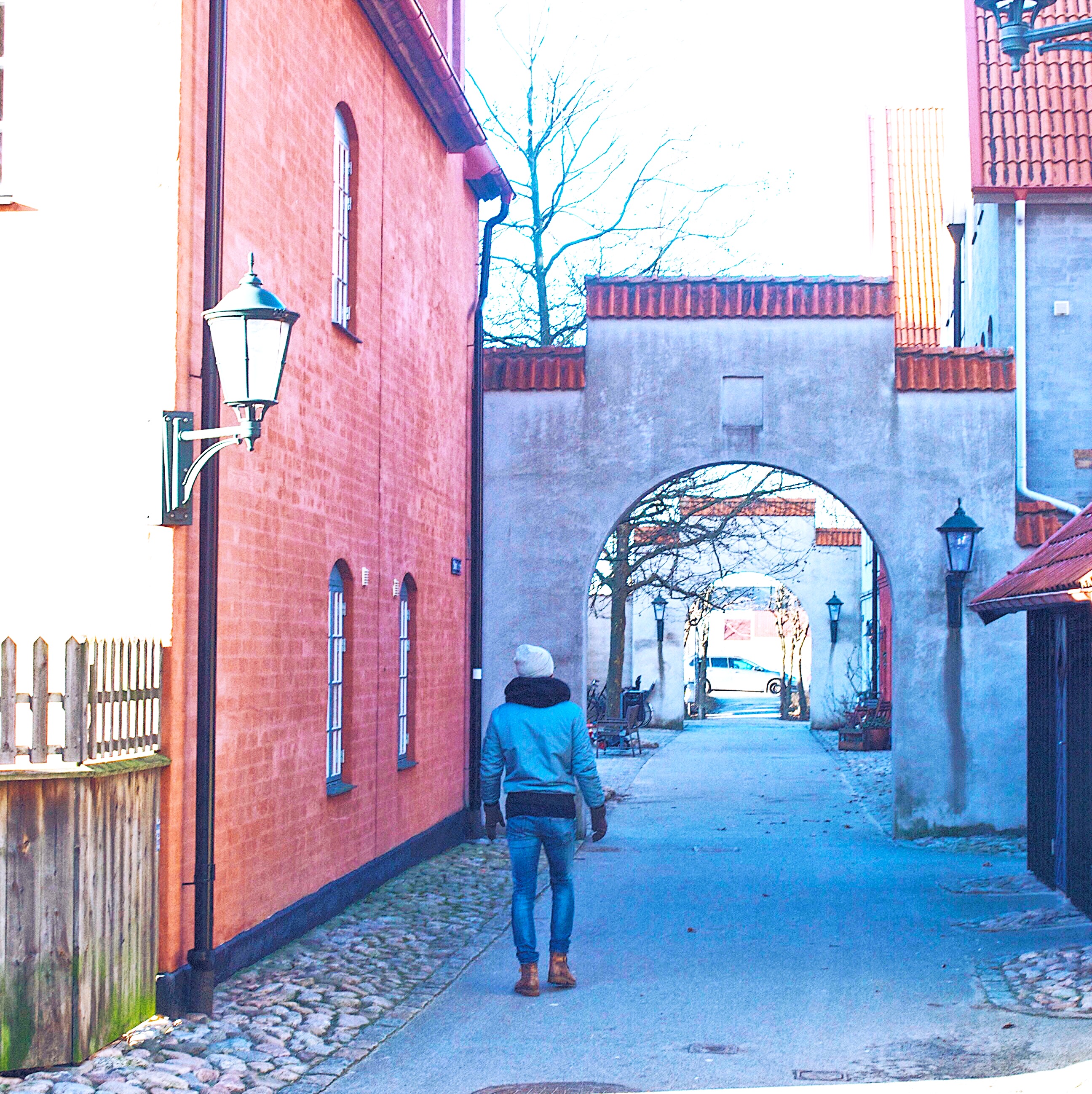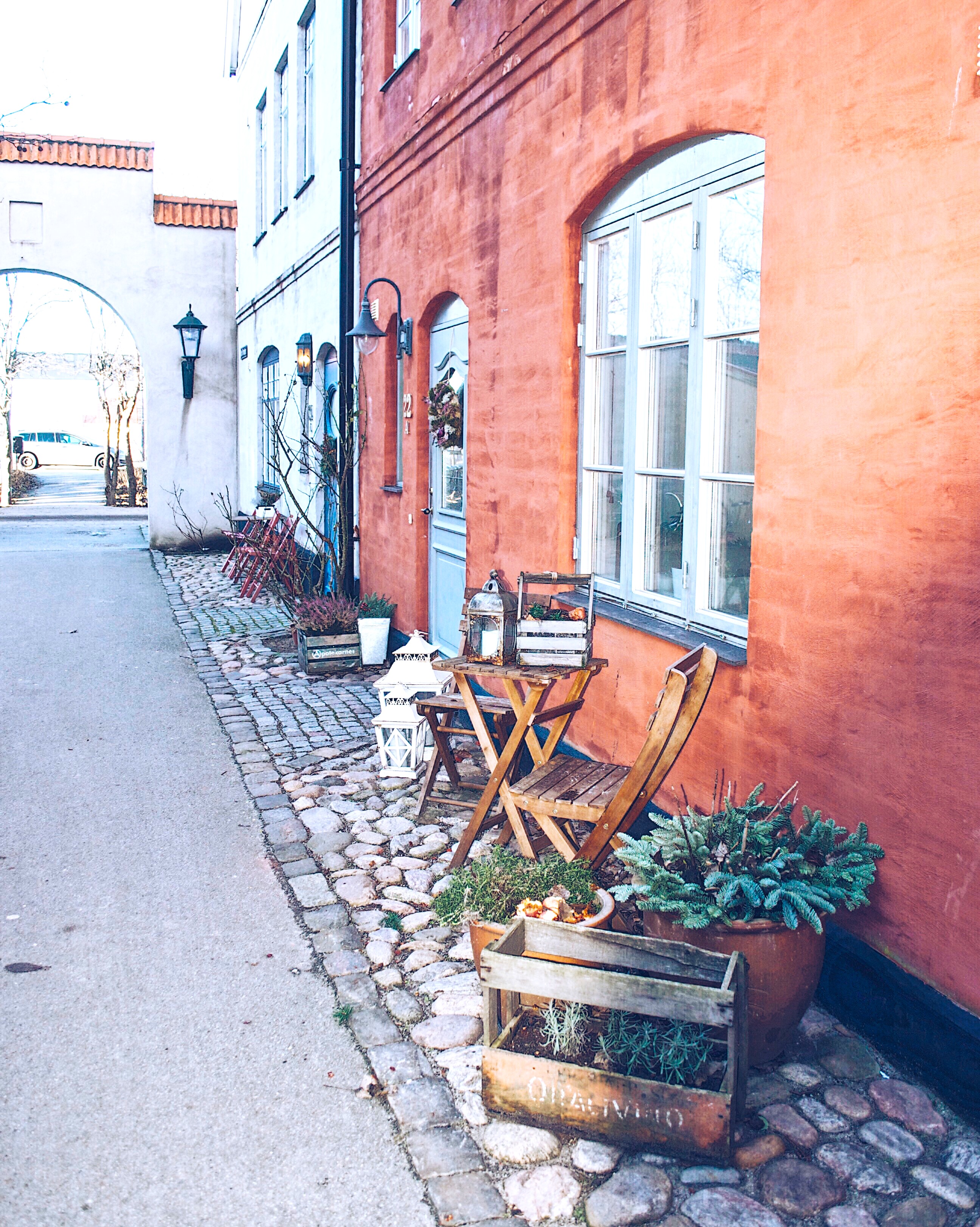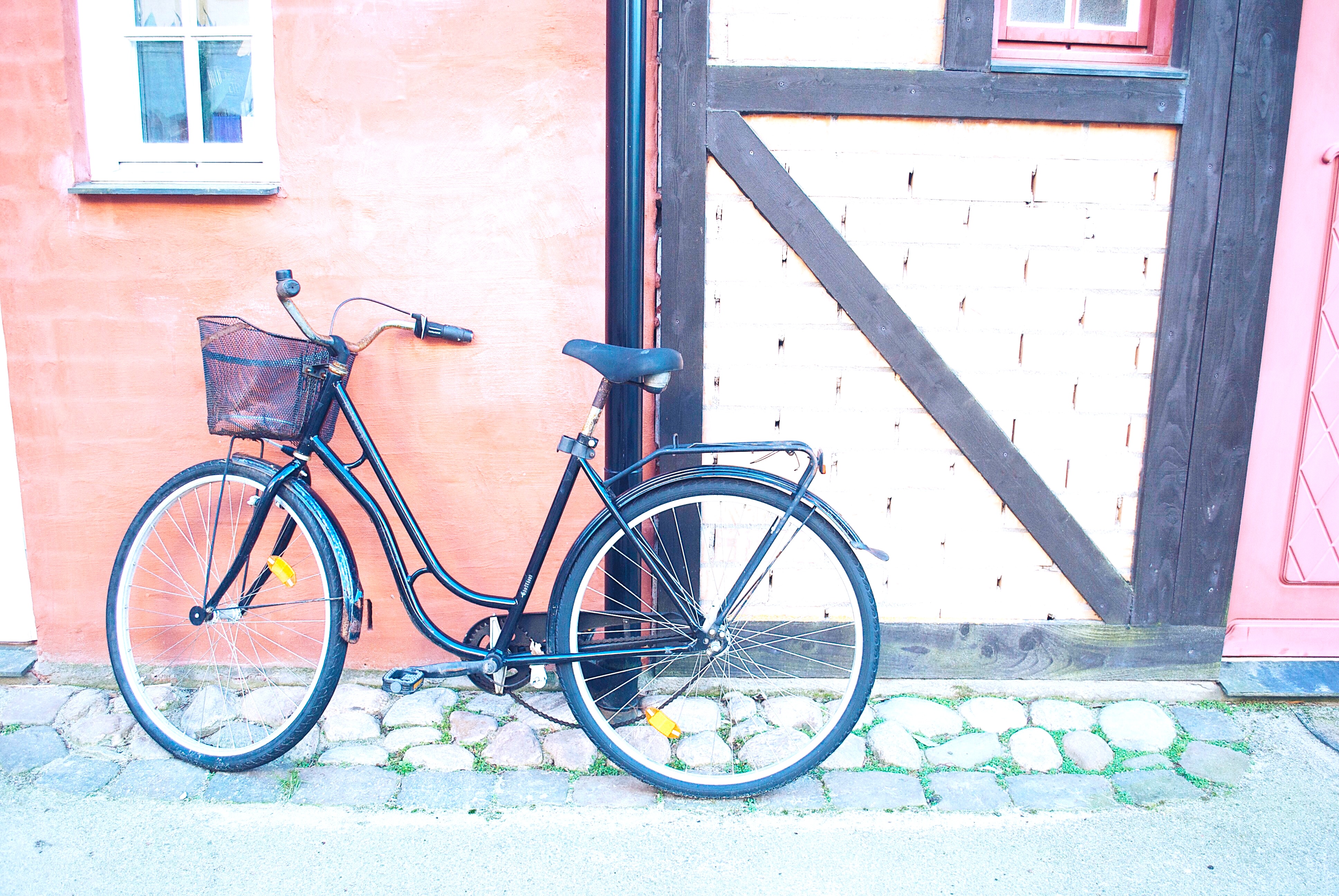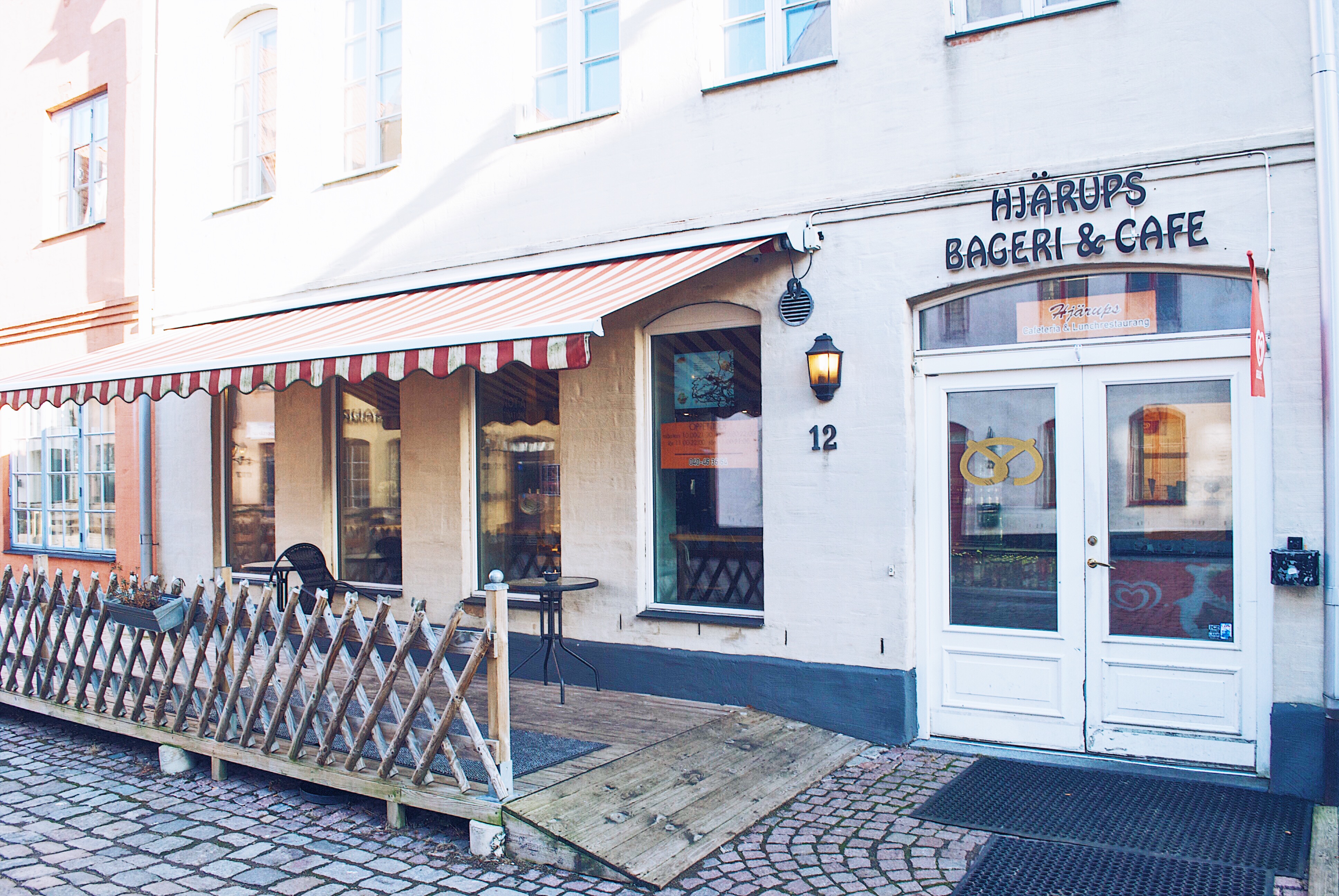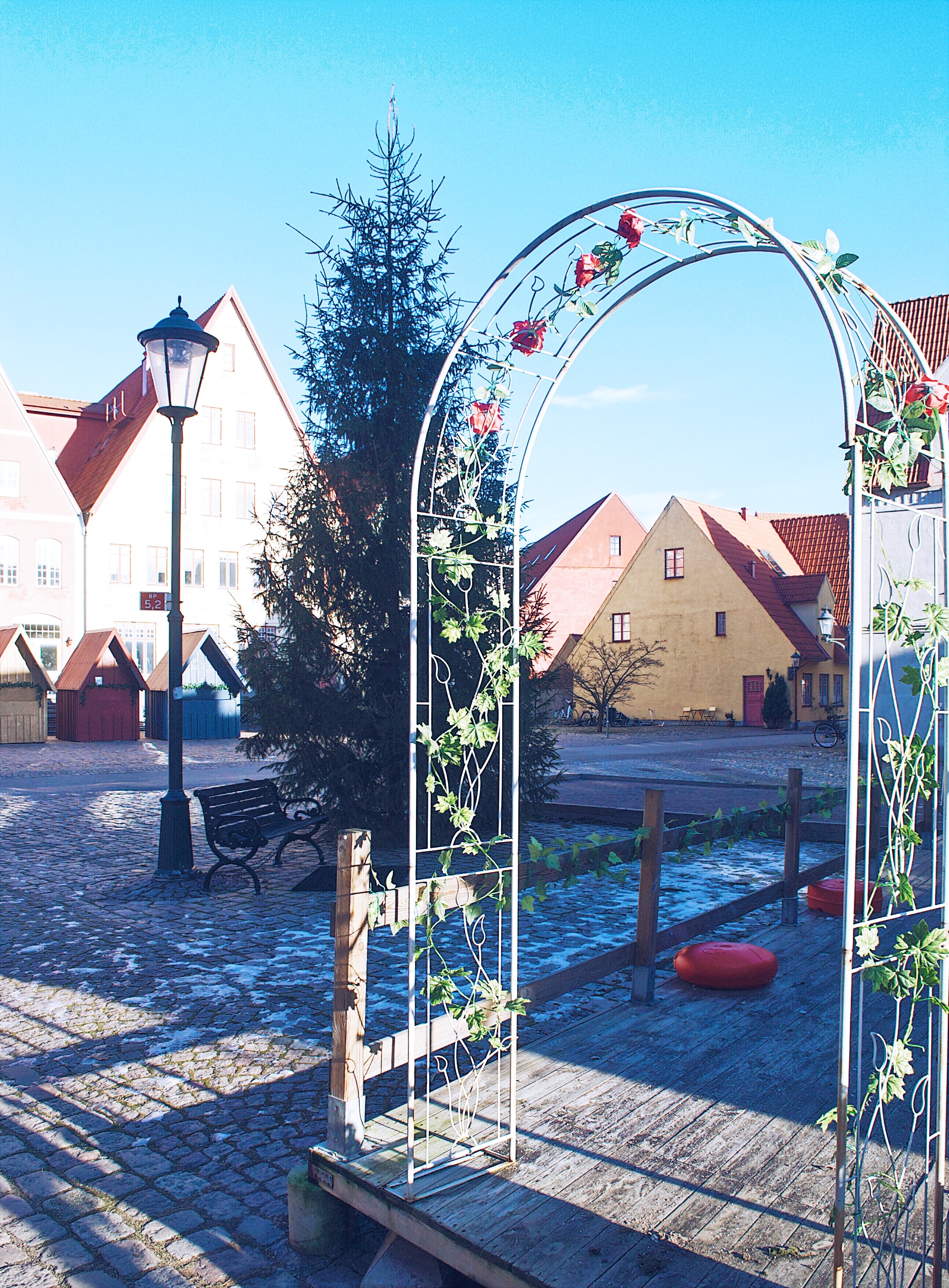 Everything has been kept to the most typical. For example, even if today there is a shopping mall inside (I reveal their secret to you, haha), from the outside it seems that there are always small separate shops: cheese dairy, butcher, etc. Adorable!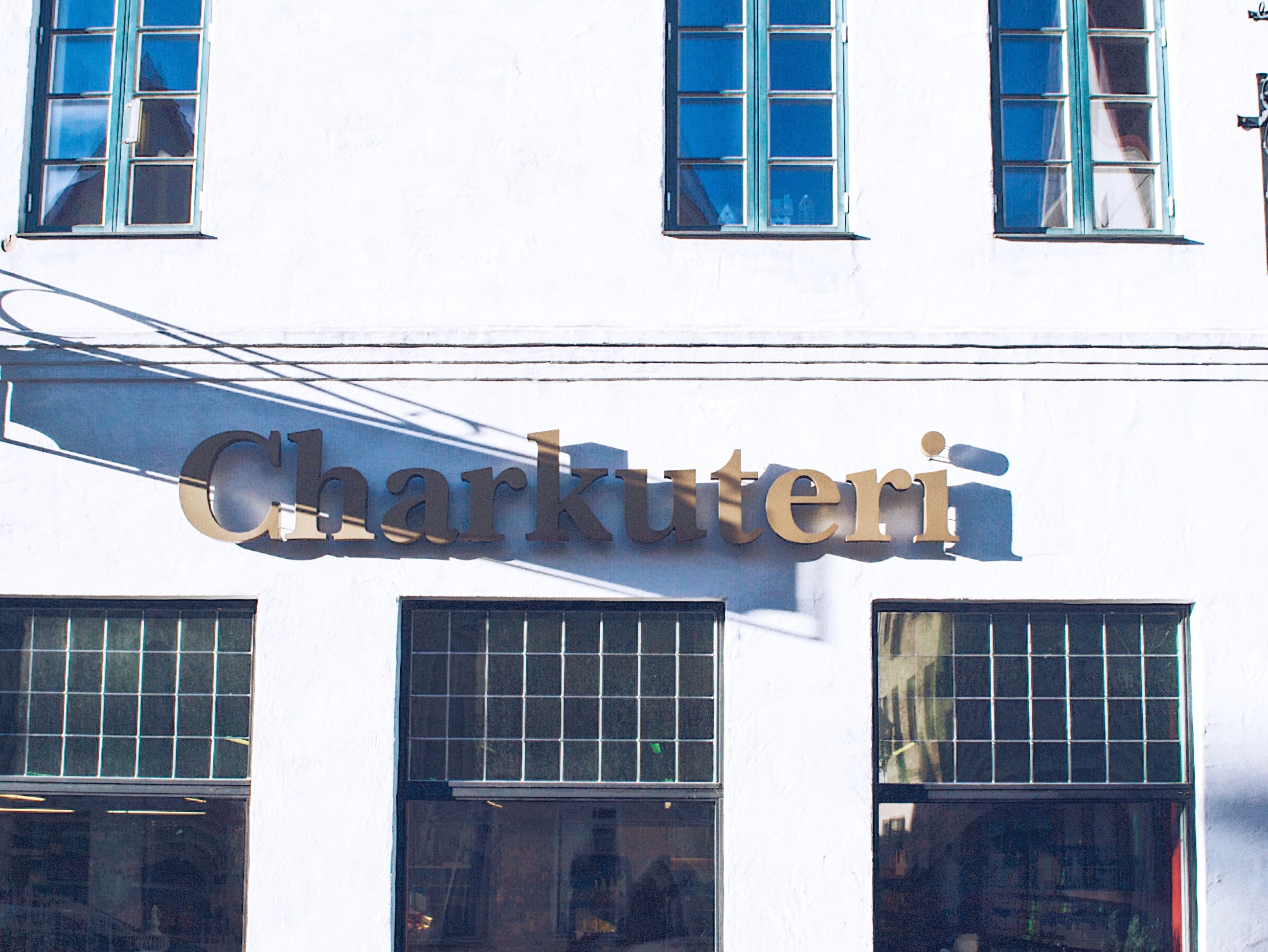 And those colors, seriously, aren't they so beautiful ?
There was really no one that day.  Sunday, maybe that's also why. A moment of calm to breathe and contemplate the beauty of the surroundings. Inner peace.
And OMG it was a crazy cold: -6 degrees. So I confess that in the end, we were glad that it was quick to visit so we could warm up inside once the visit ended! We want to go back in summer to have lunch on the pretty and few terraces of Hjärup.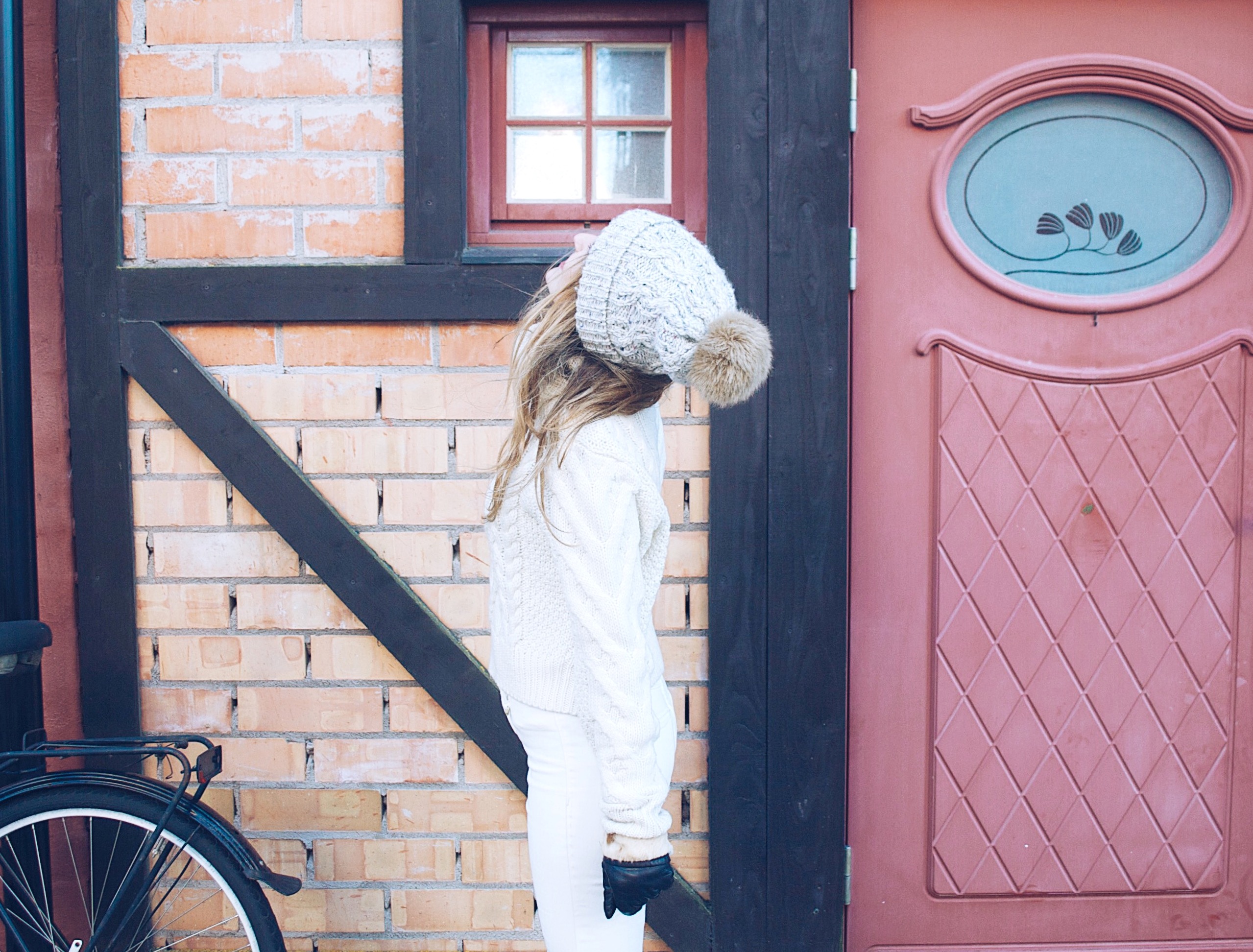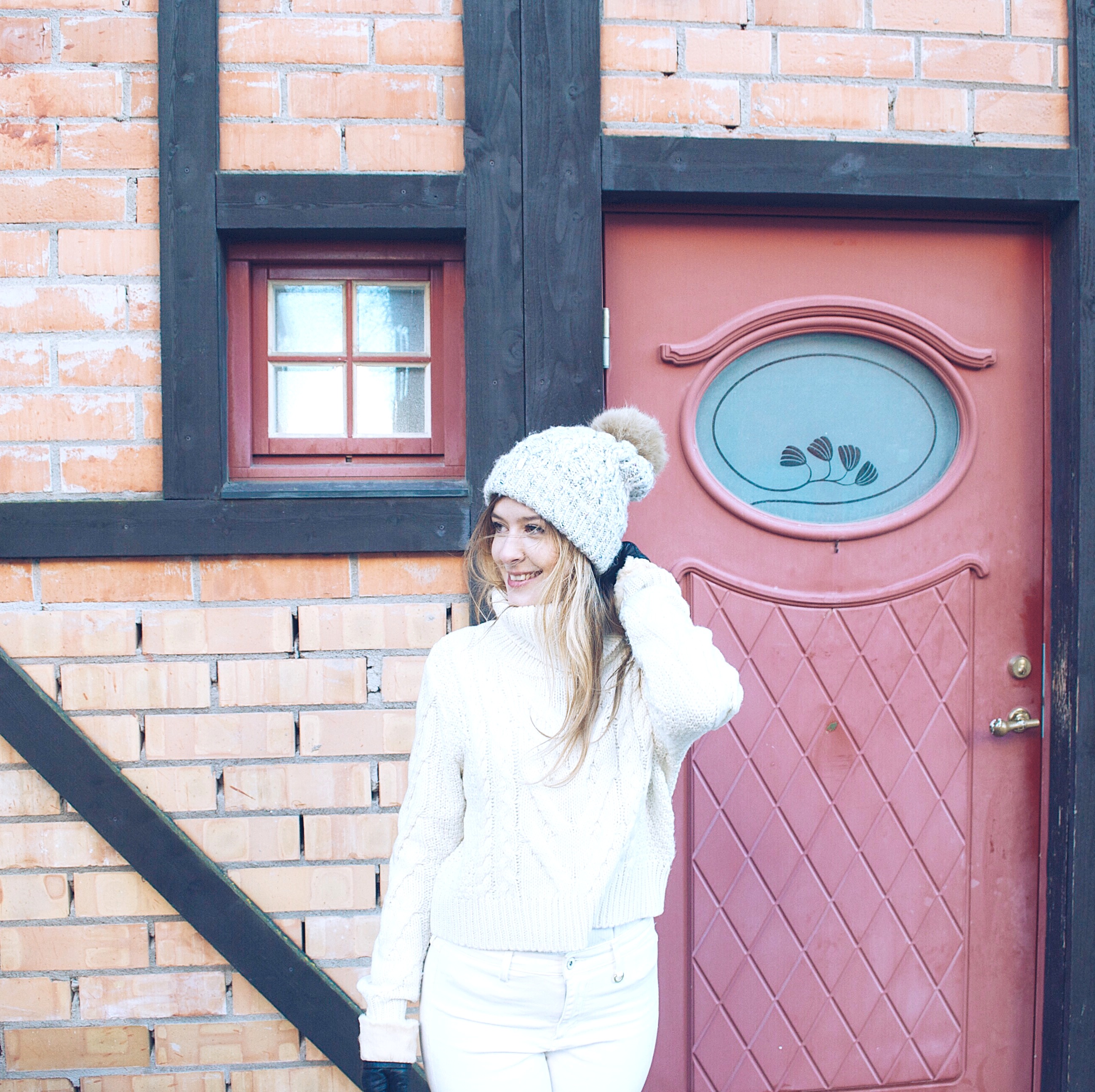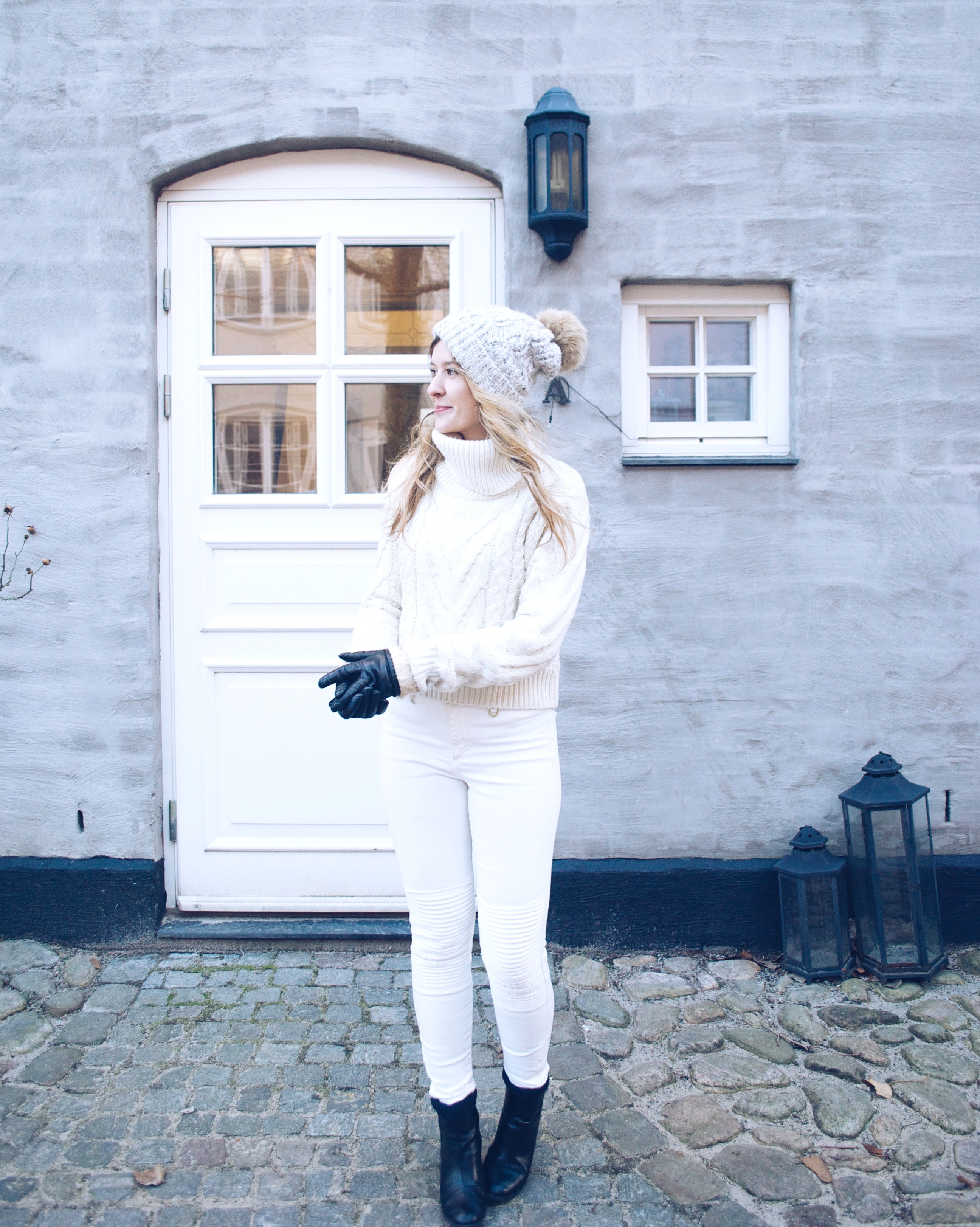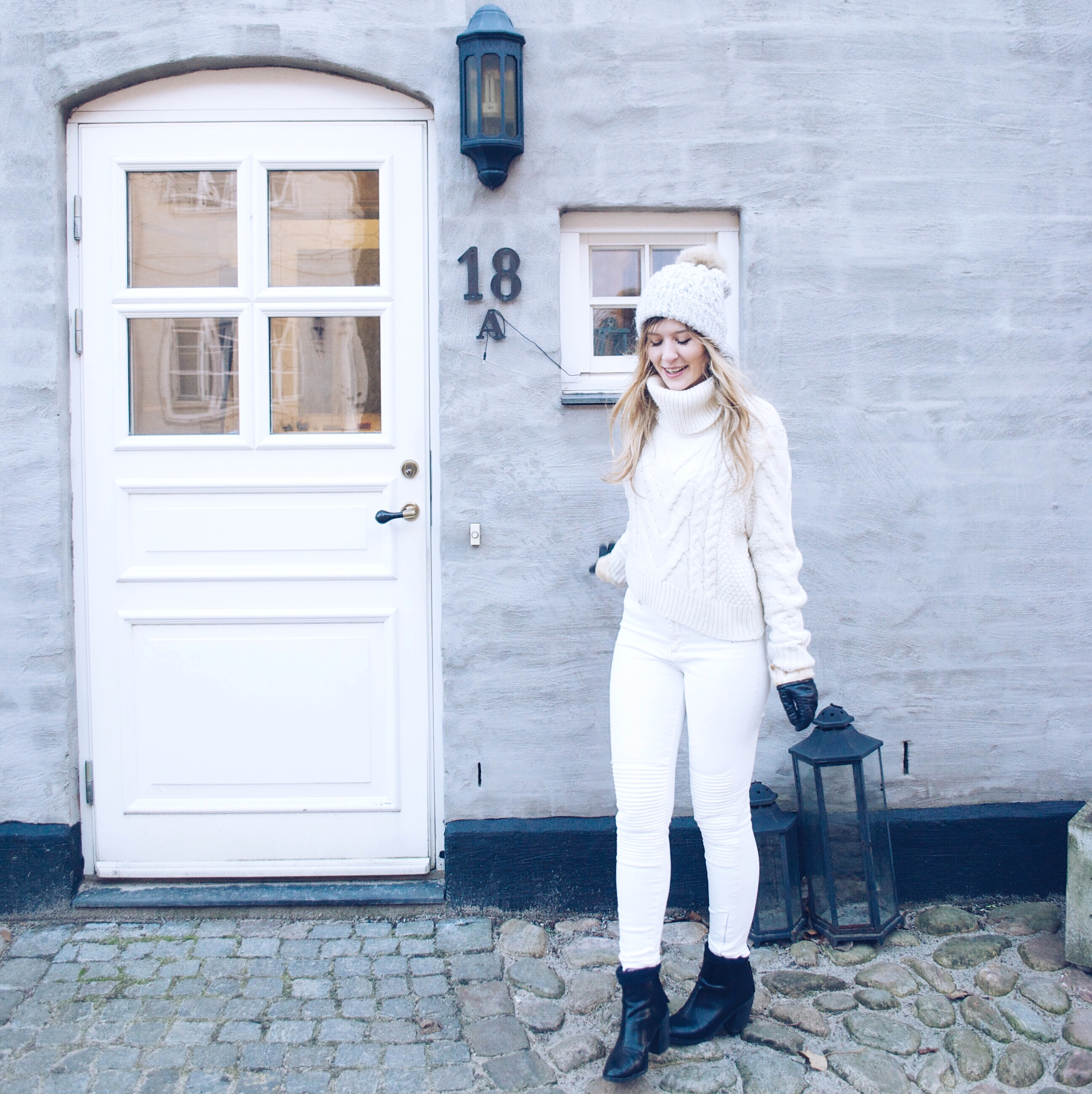 Anyways, because after all I'm still a fashion blogger, here is still a little SHOP THE LOOK widget for my ALL WHITE outfit of the day. Very warm, comfortable and wintery. I wore my fav sweater that I no longer present from Ivy Revel, my biker jeans from Zara, my boots from H & M and my Esprit fluffy winter hat. I reassure you, I also had a coat under -6 but I left it for the photos! Yes, being cold is a skill that you develop as a blogger ! Hehe.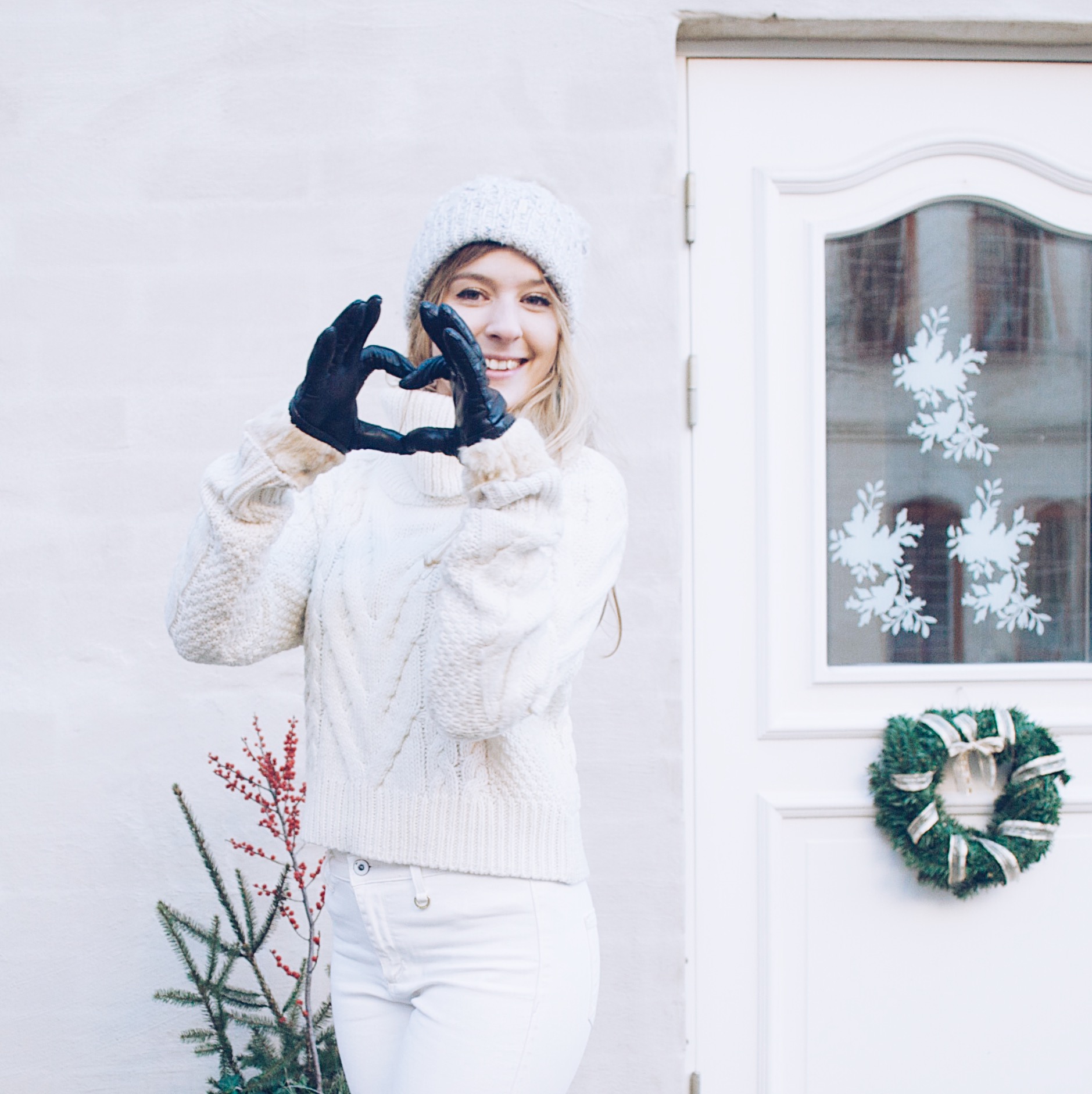 I hope that this a little more oriented travel post has pleased you my dears, and that the colors of the pretty village Hjärup have filled your eyes with wonders. Enjoy the rest of your Sunday! <3 Plume d'Auré