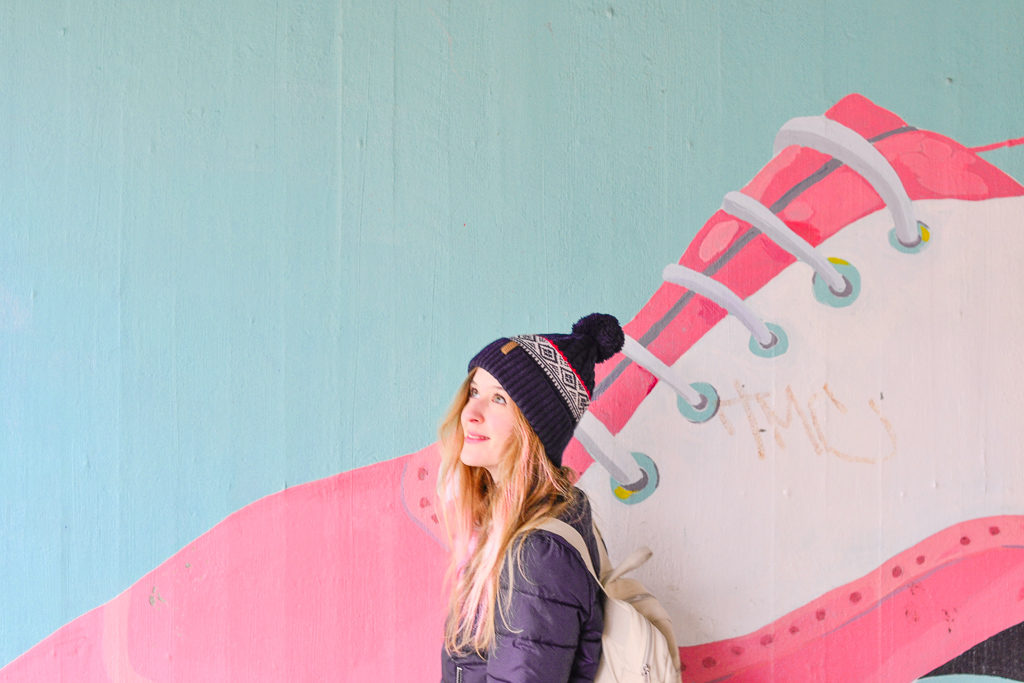 Hello, my little feathers! You know that, on Instagram and on the blog, I never hide from you my love for my city of residence, Malmö! And actually, many of you tell me that you want to visit this city. For its colors, for its traditions, for its atmosphere … But it is true that the "colors" come back often because of Malmö being so rich in energizing & colorful walls. So for your next visit, I want to answer the question: where to find colorful walls in Malmö? Follow the guide below!
Where to find colorful walls in Malmö? 
Malmö is really a colorful city! So I can only give you one tip: walk around with your camera and look up! You can't miss it!
Here is a list of some places that I particularly like for colorful photos (Main photo above: one of the many beautiful and colorful walls that are in the bike tunnel on Föreningsgatan! Too pretty!):
Walk between Värnhem (reachable with bus 3) and Caroli (a shopping center) on Ostersgatan. You will find beautiful colorful facades such as Pâtisserie David (a French pastry), Boule Bar, and others.
This pink wall can be found around Varnhem, on Kungsgatan. Pretty isn't it? Another pink wall can be found on my favorite pink house in Malmö, located in the same area on Korsgatan. And you know what? It's close to a yellow house. Pleasure for the eyes!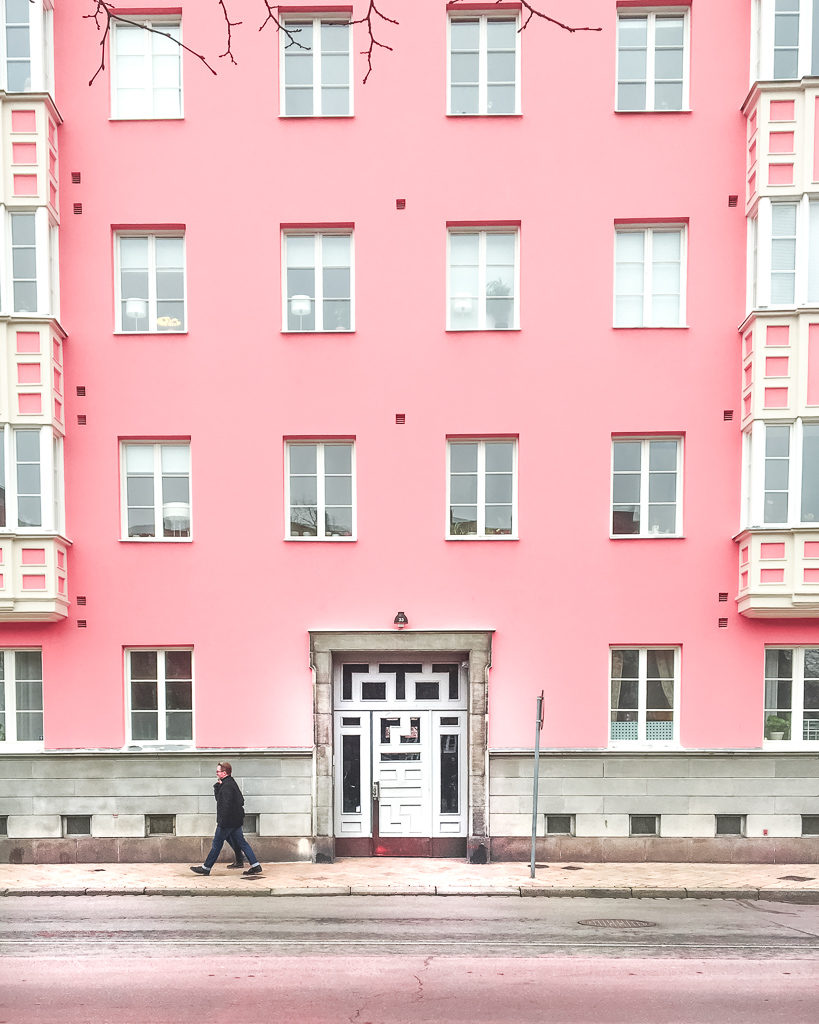 The most typical Scandinavian wall of Malmö? RDV inside Holmgången and look up 🙂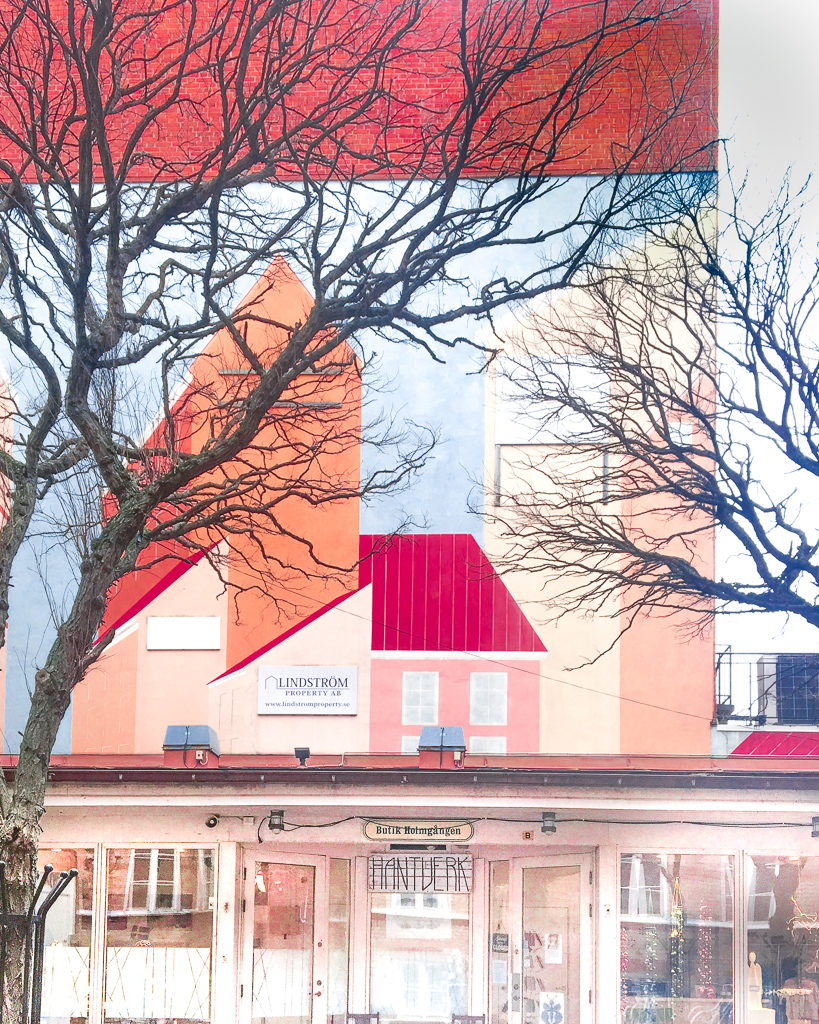 Also go for a stroll on the two main squares of Malmö, colorful and adorable: Lilla Torg and Stortorget. Too fan of these vintage commercials painted on the facades.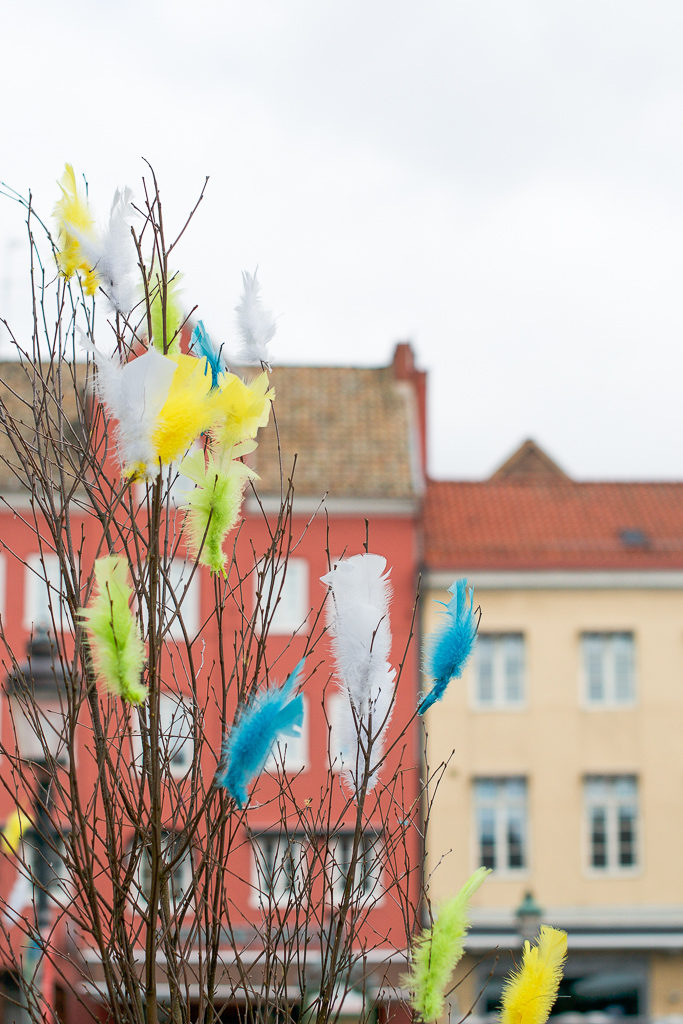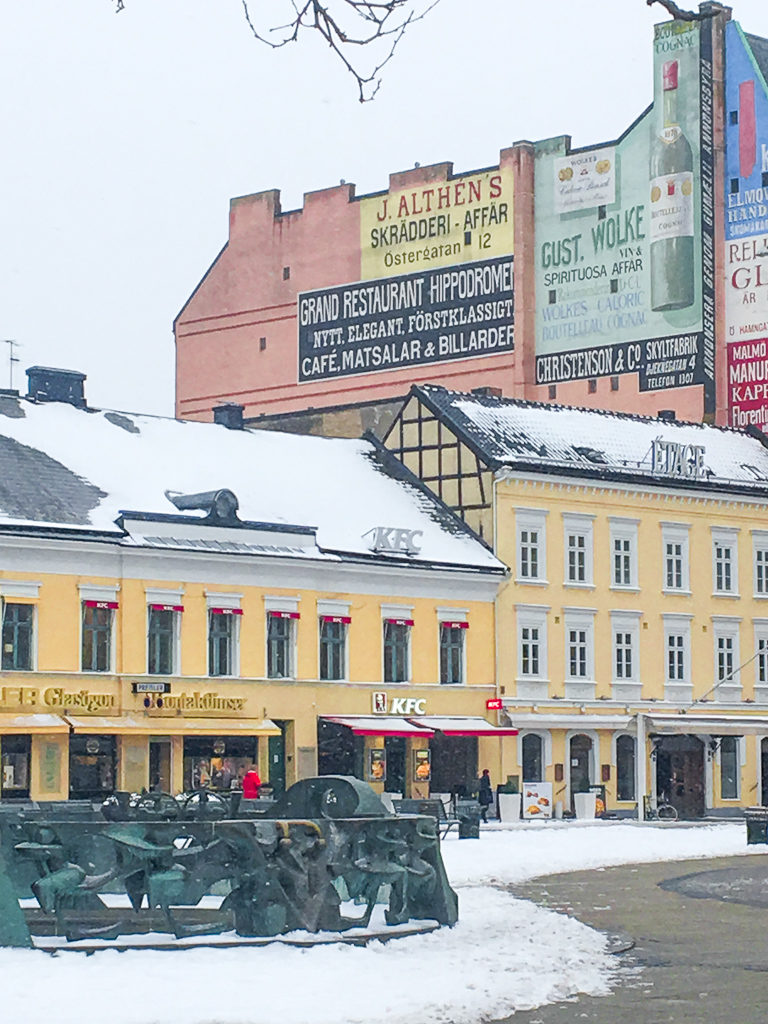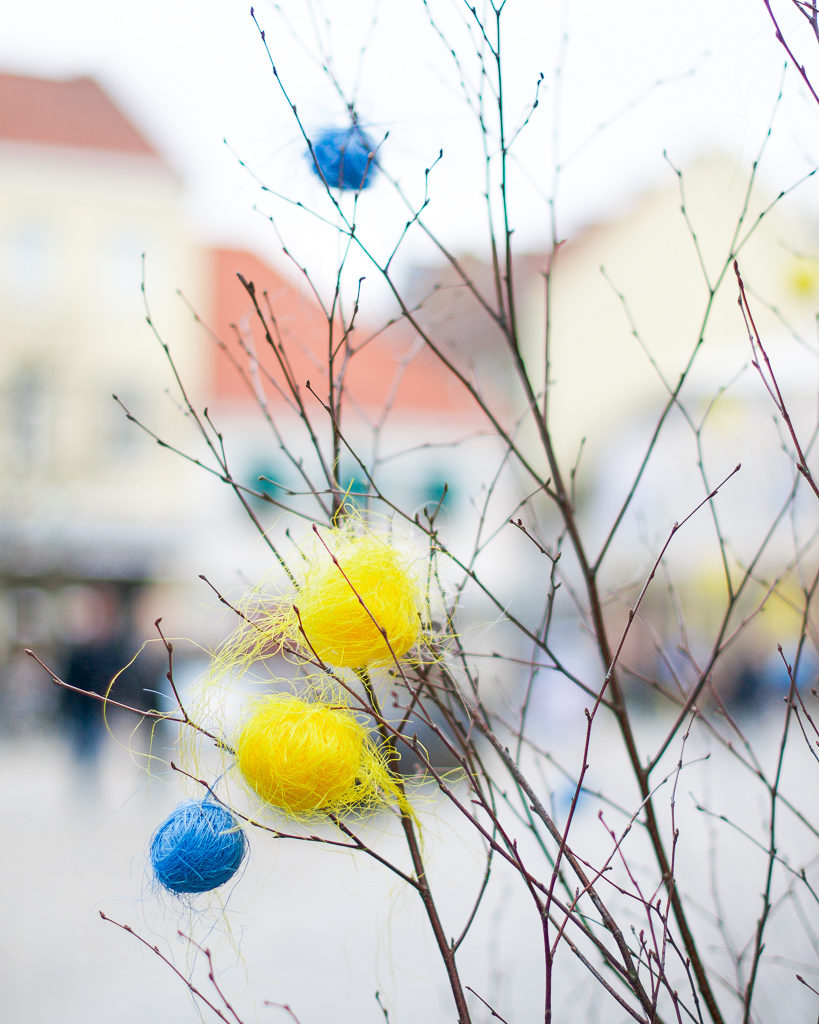 Did you like the concept of vintage ads? Walk from Gustav Adolf Torg (another square to see) to Triangeln (great shopping center) on Södraförstadsgatan. Above a Swedish / organic coffee shop that I love (AB Småland), you will find more of them!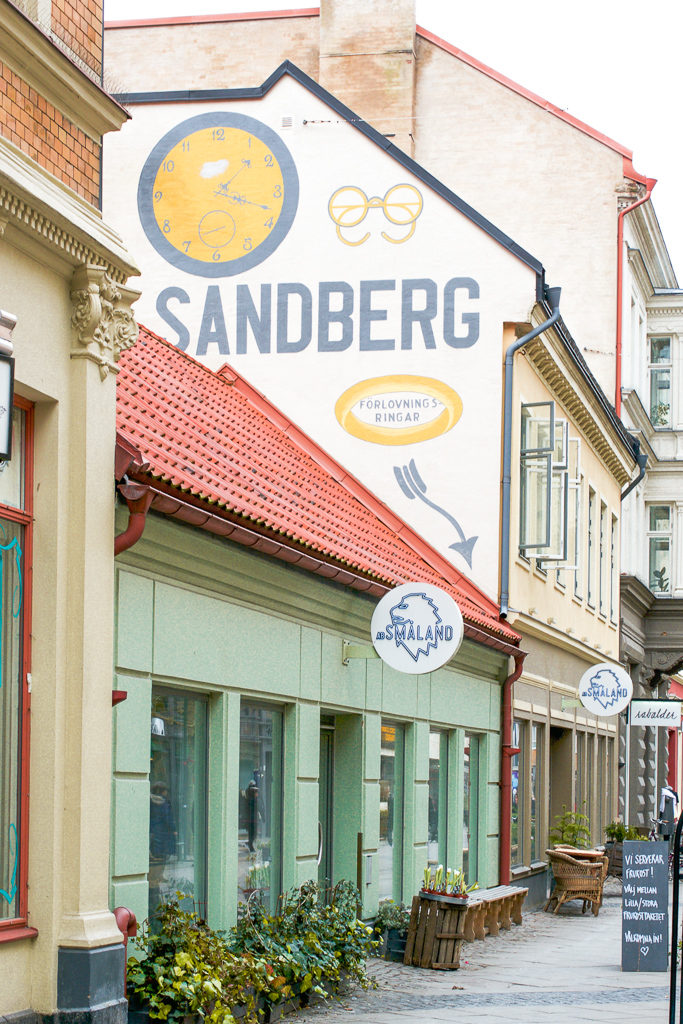 Not yet full of colors? Go to Malmö Saluhall, a covered market that is a must-visit anyways (and to taste a Kanelbulle at St Jakobs Bageri), where suddenly the word "industry" becomes girly.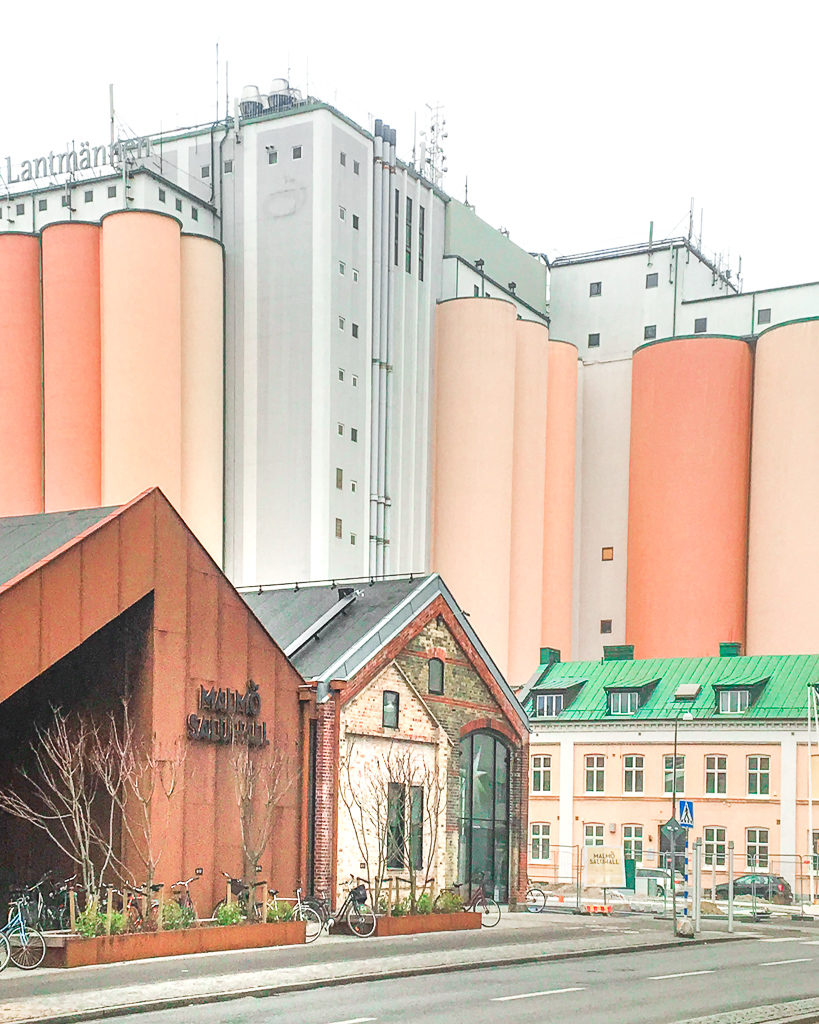 Here is a mix of both colors and good brunch: café Grannen. A lovely place with delicious homemade food for less than 15 euros per person. It's worth the trip! (You have the address on the photo). Want another typical place to brunch all along with your stay? Go to Gustav Adolf restaurant for a Swedish brunch just <3 <3!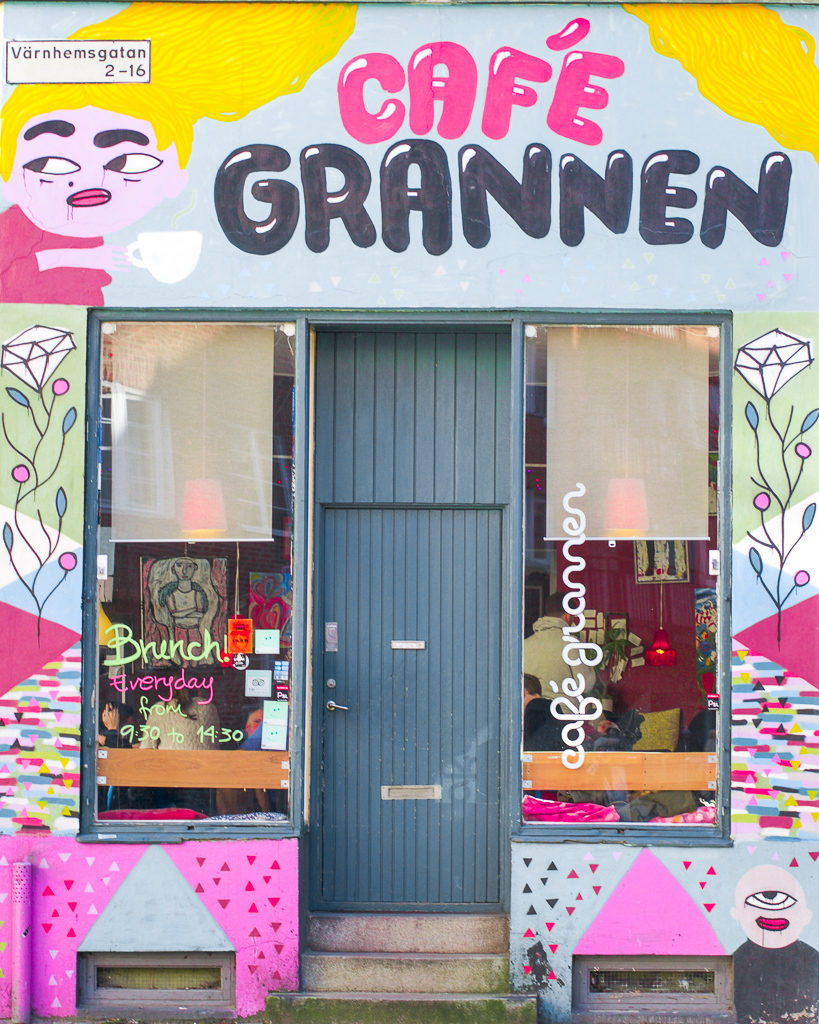 That's it … I think all these streets and addresses are a good base! Then, of course, lose yourself in the streets and enjoy the surroundings at your own pace and your own desires … there is nothing like it when you visit a new city!
Have fun!
---
* So, ready to chase colors in Malmö ?*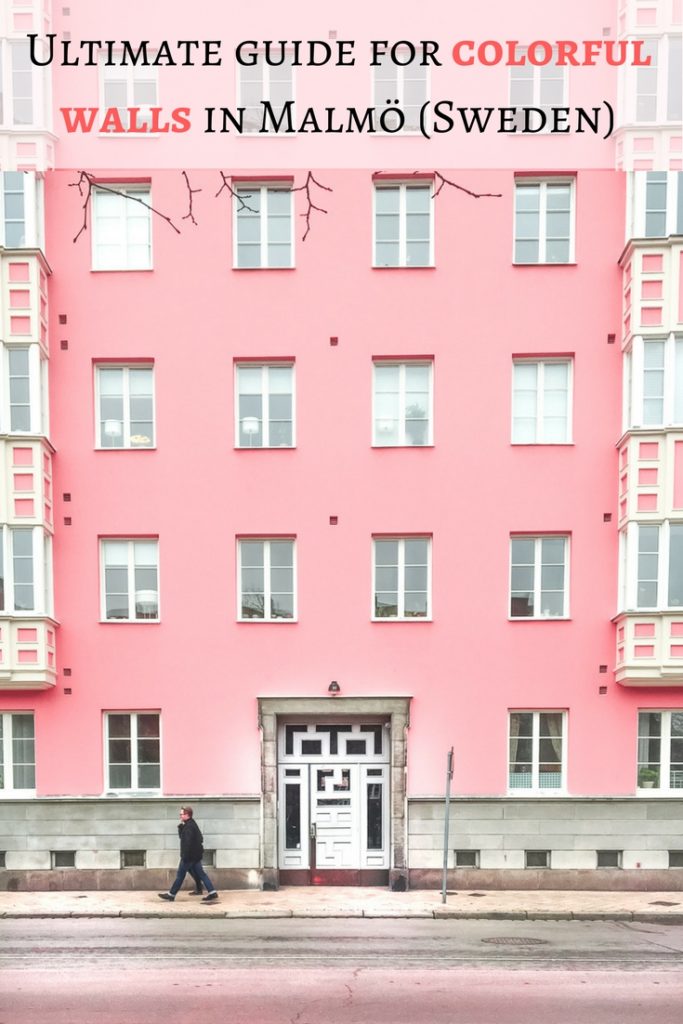 *Please note that the colours in these pictures have been enhanced for the purpose of this blog post, and that the photos are edited by the creator of this blog. It might be slightly less colorful in real for some places but not less beautiful ! You'll love it ! 
SaveSave