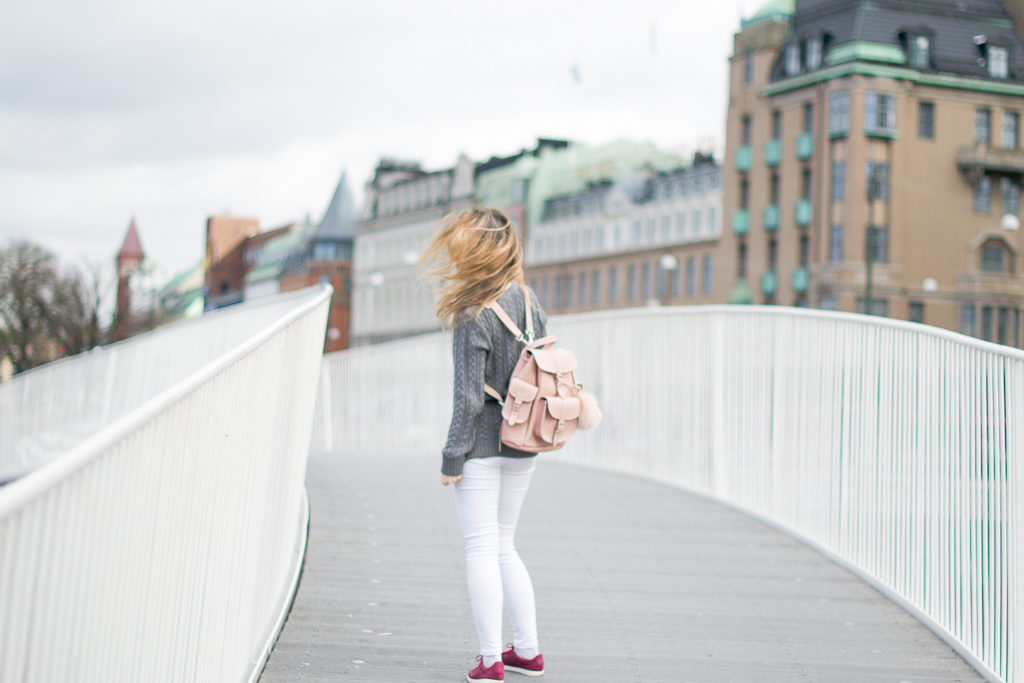 Everything is in the title ! Girls, I have a new crush. I wanted in this quick fashion post to present my new favorite of the moment, this pink leather backpack grom Grafea. I had already spotted this brand for a while, with its beautiful colorful bags with big pompoms, and I dreamed to have one. It's now done 🙂 !
Pink and pastel crush leather bag
I have for some time reintroduced backpacks to my looks (as already mentionned this winter in this article), so I am delighted with this new piece. Girly, pastel, quality and robust, I feel that this pretty leather backpack will not leave me throughout the spring / summer season.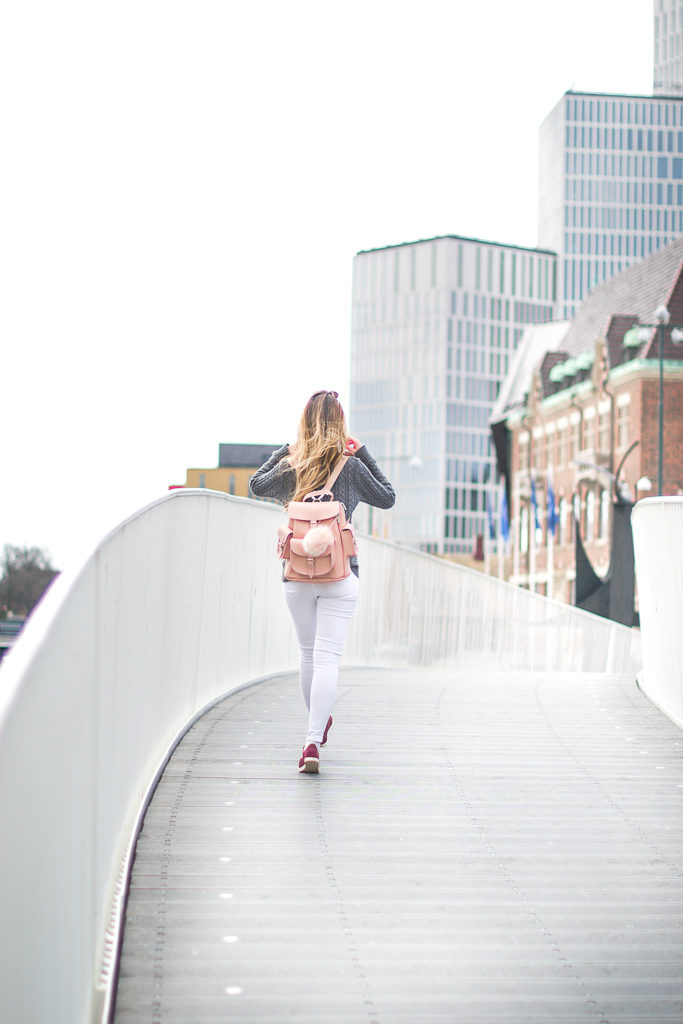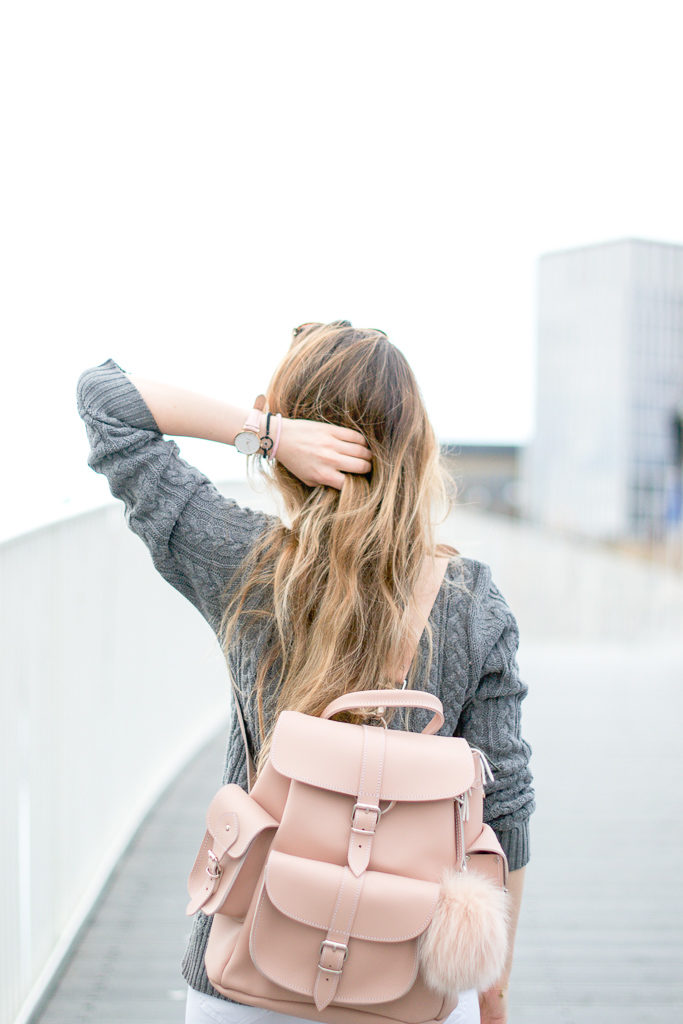 If you have not heard of Grafea before and if you like colors, take a look at their bags because they're worth the discovery. And they have so many colors, I mean look at this! Everything I love!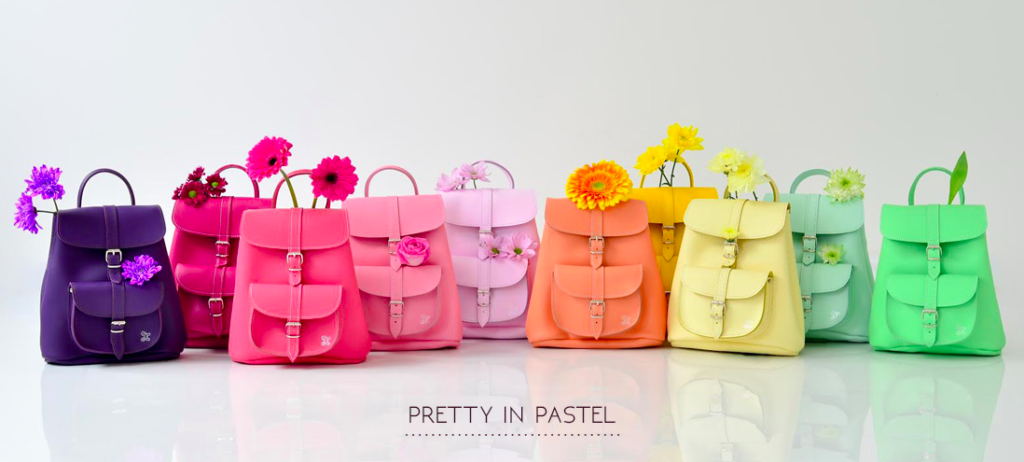 I have opted for the Capuccino Pompom which is actually not really pink but "light beige" but well, for me, to the eye is it clearly pastel pink. You will find it here. Its price ? 250 euros. Not that cheap it's true but its quality leather justifies it. And at the moment, I saw that it was in sale at -15%, maybe the opportunity for those of you who have fallen for it to check it out?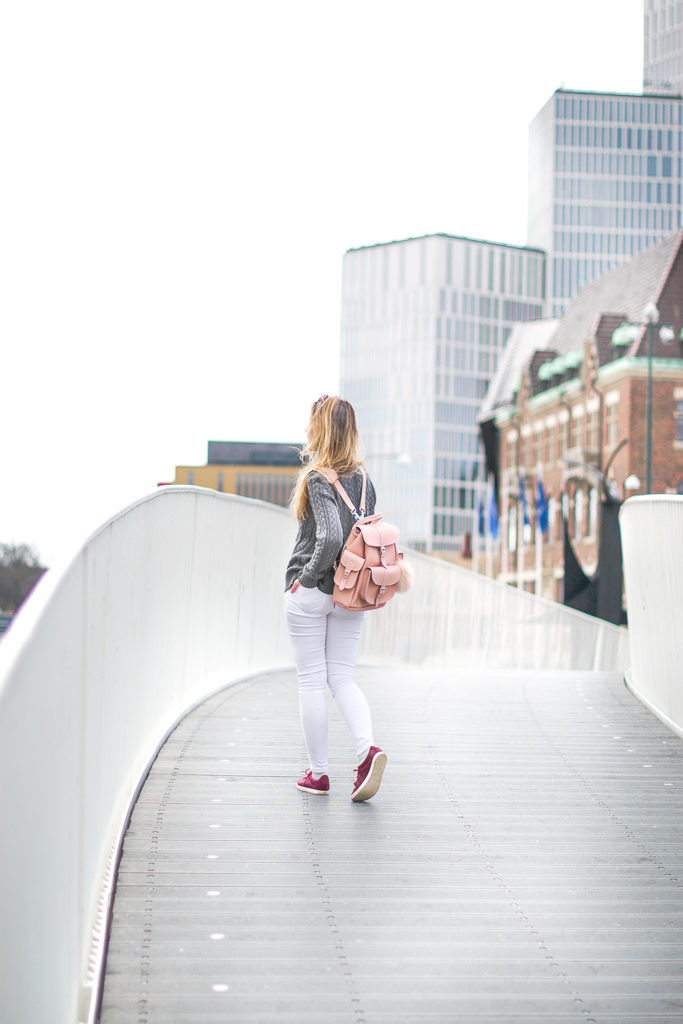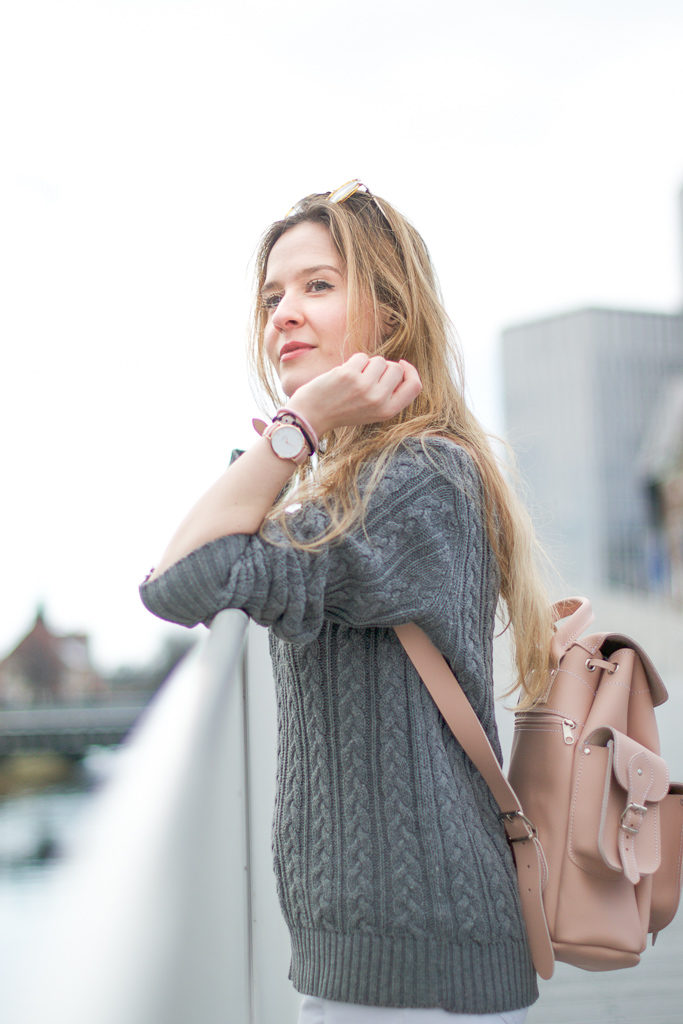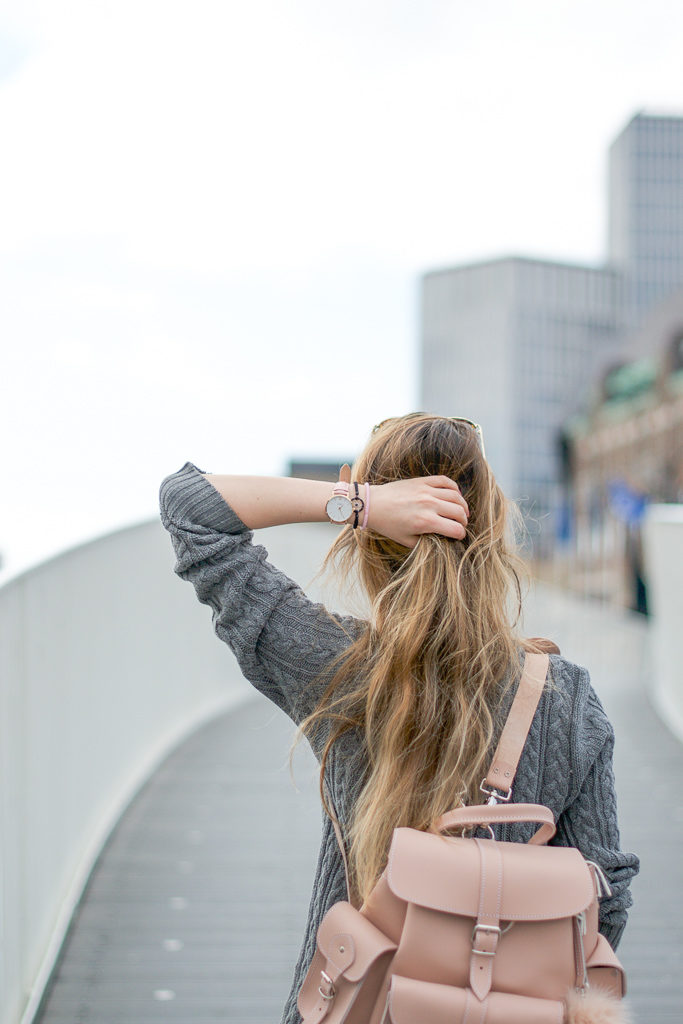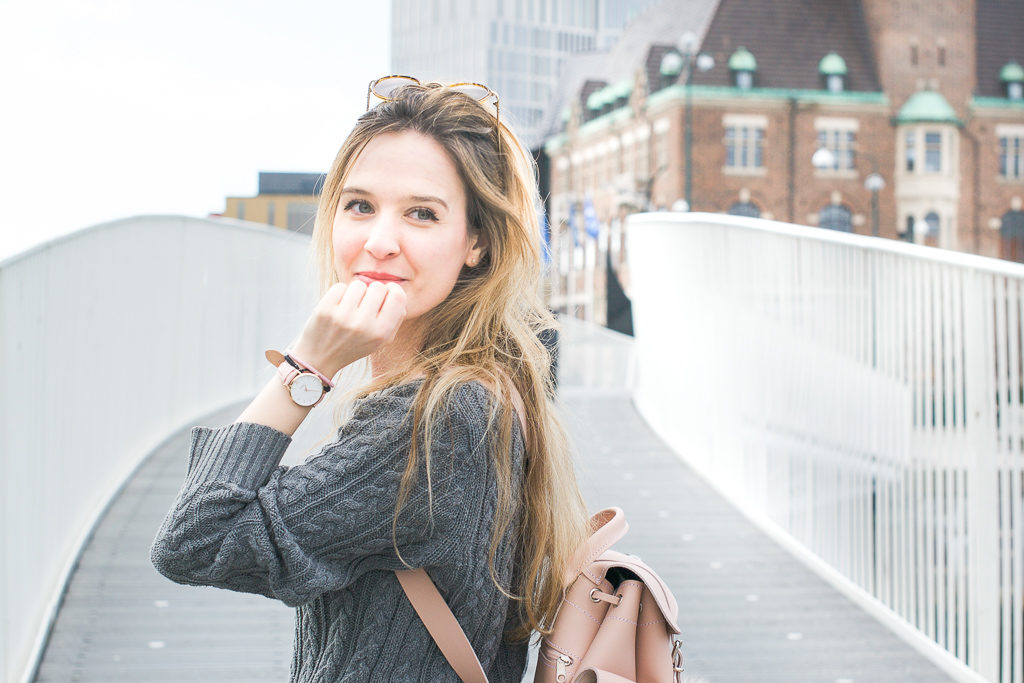 Very happy to have this nice new bag by my side to marry it with all my sunny looks! You will also notice the nice associated pink watch ! This one comes from Cluse which is also a brand that I love. Beautiful watches at an affordable price. And in the same style as the Grafea backpacks, Cluse also offers many colors of bracelets, pastels, sober, sparkling etc. just that you can mix at will.
The advantage of this is that you can have a single watch but several bracelets. I also have a nut brown bracelet for mine that is more suited to autumn / winter looks and this one is perfect for the sunny ones ! A watch costs around 89 euros, rather reasonable. Also know that this weekend and until Monday, April 30, 2018 you can get a 2nd free bracelet with the code PLUMEDAURE.
I wish you a great weekend under the sun my babes!
---
This article quotes a partnership (originally on instagram) with Cluse
SaveSave
SaveSave