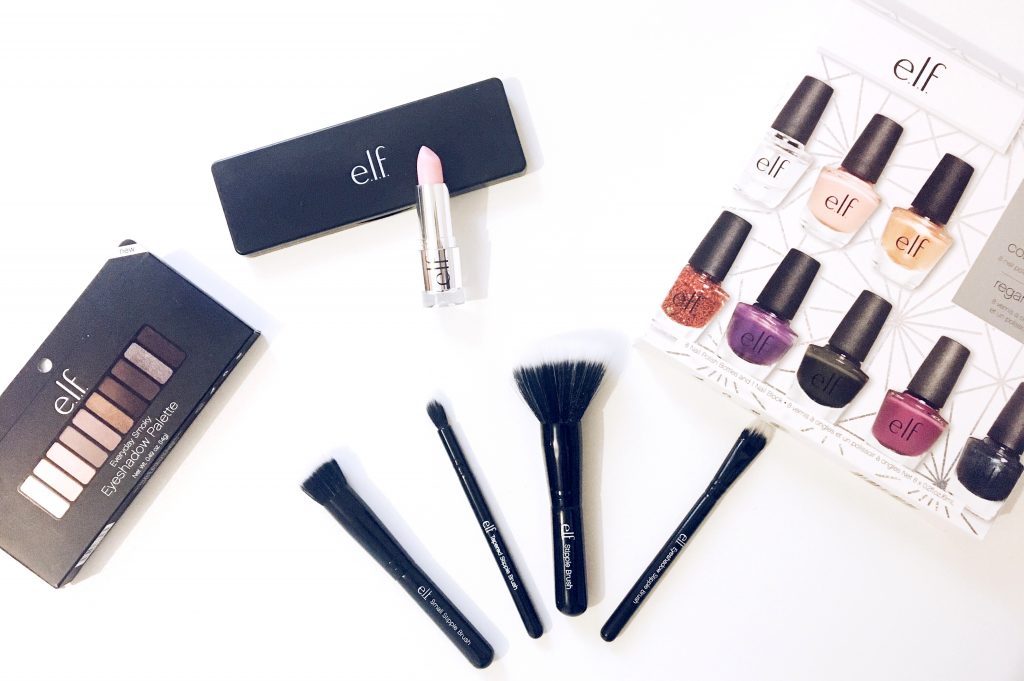 Hello my little feathers! I hope you are well ! On my side, everything is fine. After my 10-days stopover in Paris, I am back in my quiet Swedish / Danish little life. It is cold, but beautifully sunny : you can feel that spring is coming, it's so nice ! Today I want to talk to you about the brand elf Cosmetics. Two things that made me curious about this brand : its prices, really affordable, and the fact that it is cruelty free makeup (not tested on animals). Finding good makeup, cheap AND in addition to all this that respects our little animal friends is quite tempting! Only one thing to do : to test. It's done, and here's my opinion!
The cruelty-free and affordable makeup from elf Cosmetics, what is it worth?
I received several products that I was able to select myself on the site. I chose a diverse selection (skin, eyes, lips, nails etc) to give me an complete idea of the brand and give you the most complete review possible. So let's take them in order!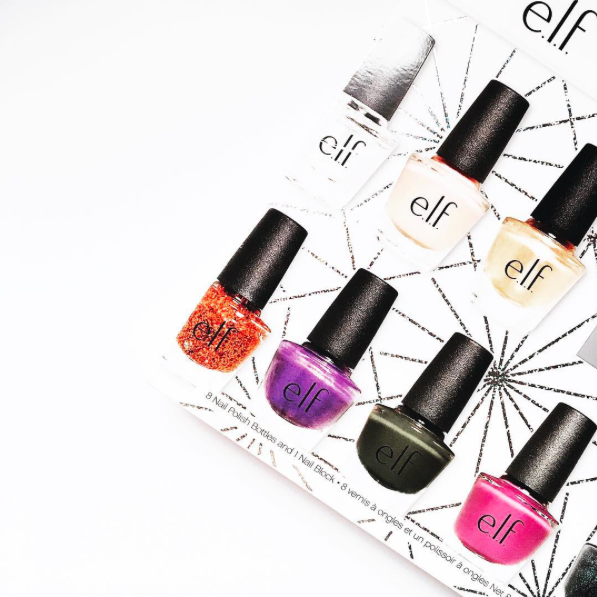 I had a crush on this pack. Nice colors, which for most of them I did not have (except the pink nude and transparent ones) and really, really SUPER cheap. 12€ only for this pack.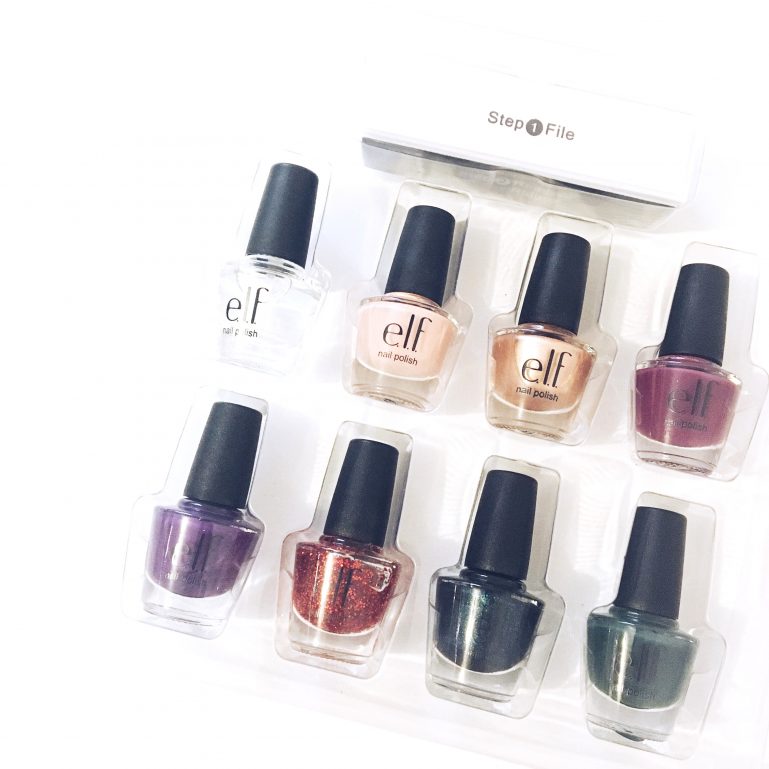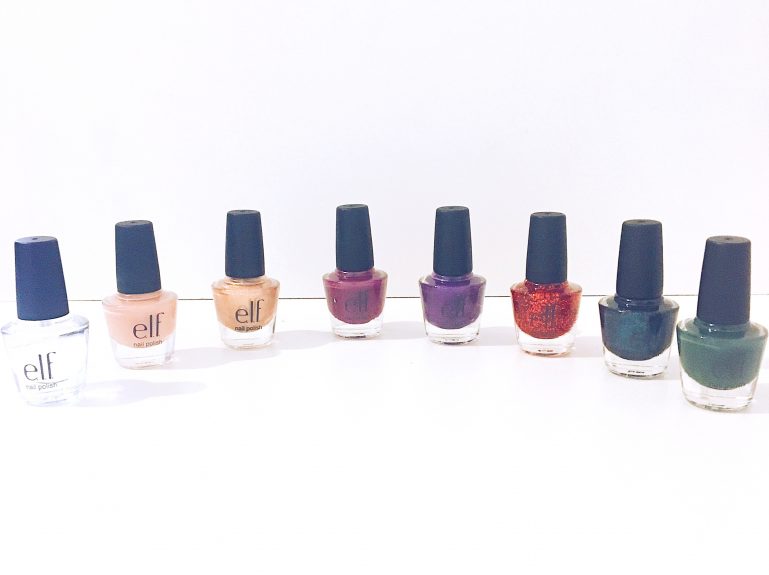 My opinion ? The colors are really pretty and the polish dries very quickly. I made my express manicure using the nail block included in the kit and the purple polish for Valentine's Day and it took me less than 10 minutes for a super nice result!
Only small negative point, the sizes of the bottles are quite small. But at the same time, for the price it is totally correct. It doesn't hold phenomenal either. The next day, after my shower, I already had small defaults. But at the same time, a bit like any nail polish. If someone has found a brand that makes nail polish that hold really well, I am interested ! 🙂 Please let me know!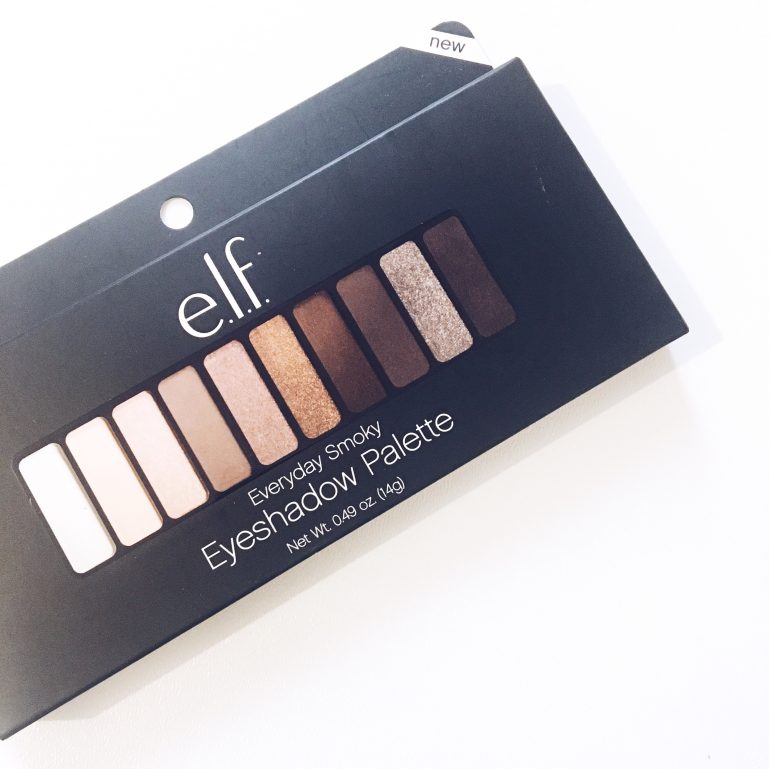 Doesn't it look great ?
I just love it ! I do not really use eye shadows in general so I'm not an expert on the subject. But for a first one (yes I confess it is my first palette for years) I find it perfect! The colors are pretty and natural. I apply a light base on the entire eyelid and then an intermediate color on the hollow. Then I opt for a darker color (for example in the evening) for a smoky effect.
On the other hand, it does not hold very well. After a few hours I do not have much left. May be to try with an eye shadow base!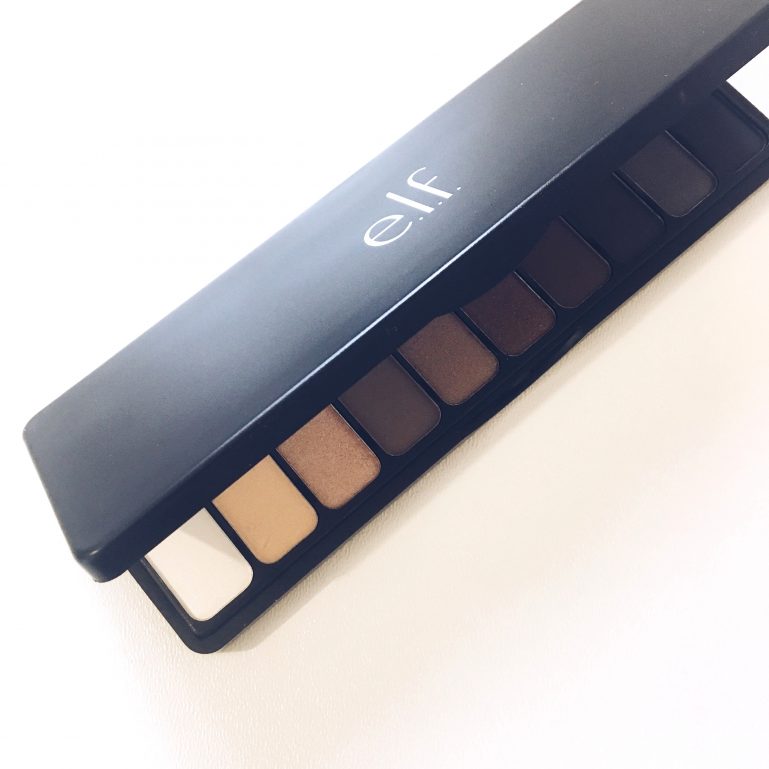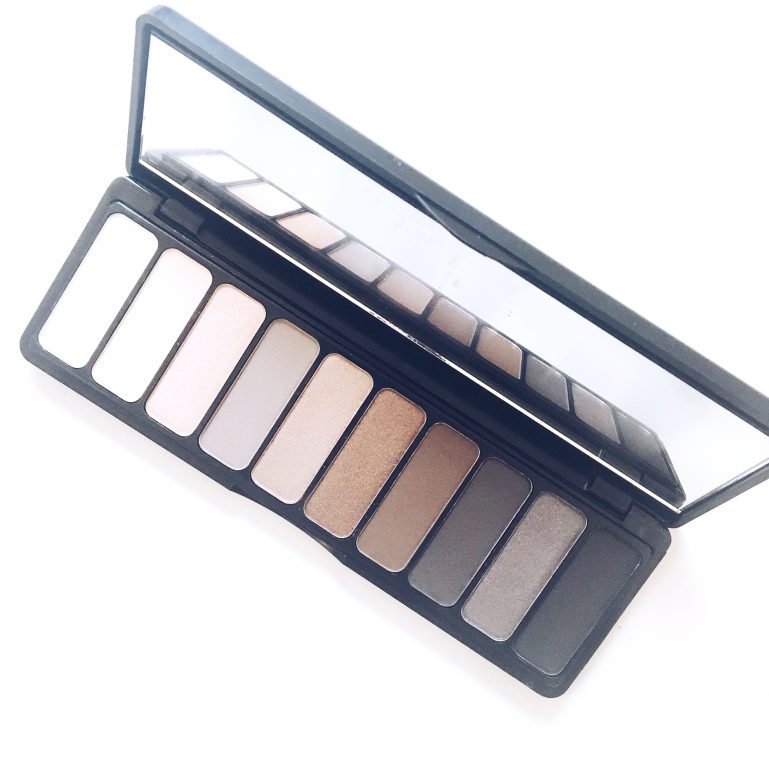 A set of brushes and their storage case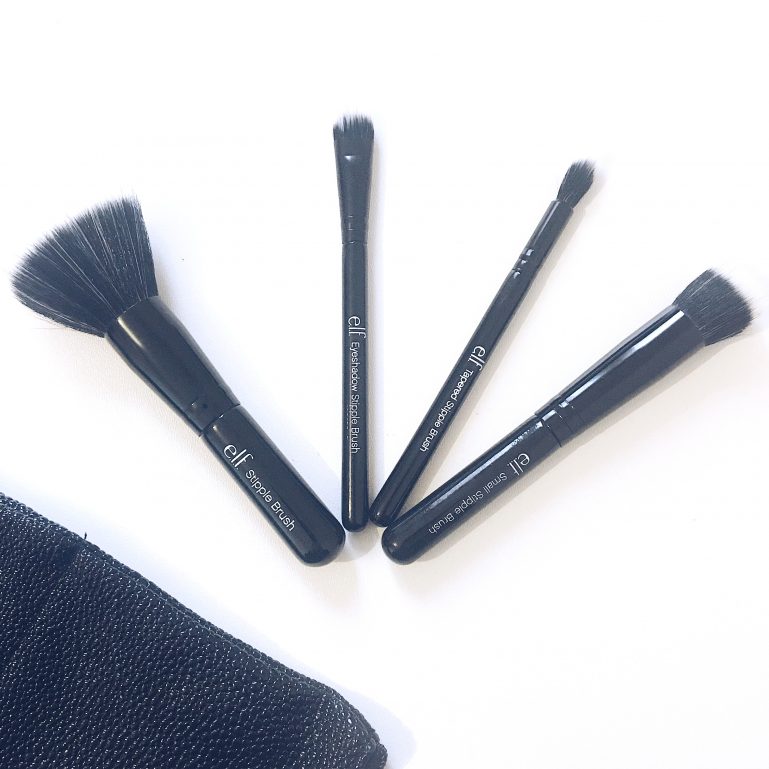 I really liked these brushes. You can feel that it is not the same quality as brushes that cost 30 € per unit but they are doing their job! I use the medium-big one for my BB cream and the rendering is perfect. I then unify the complexion with the widest brushes. I use the small one for the eye shadow and it's great too. No complaints. Now, let's see how long they last without getting too damaged ! But here again, given the price, it is enough to just re-buy them in the end even if they do not last forever. To finish, I love the small storage kit where I can store my brushes and the rest of my everyday makeup. Ultra convenient!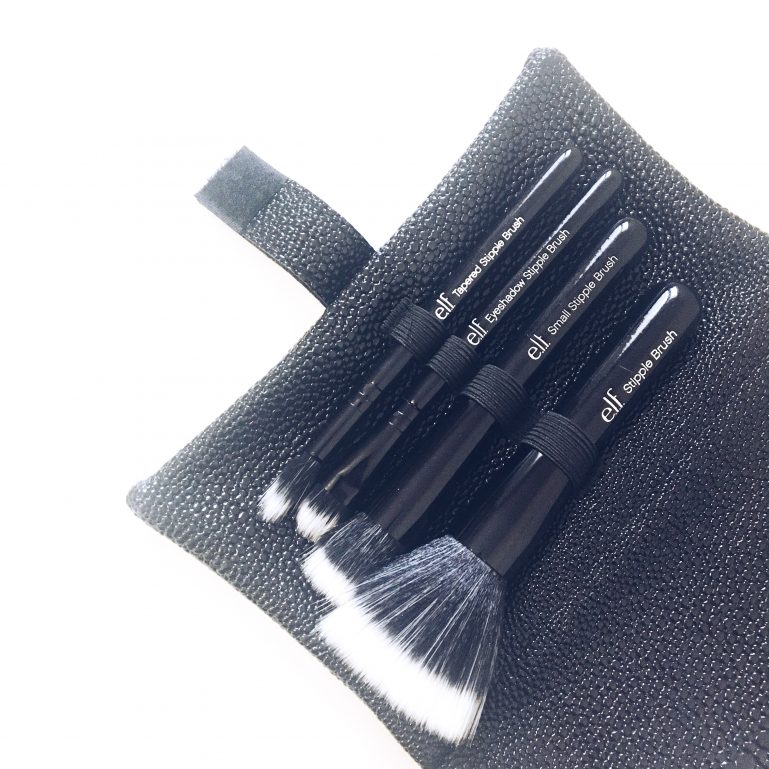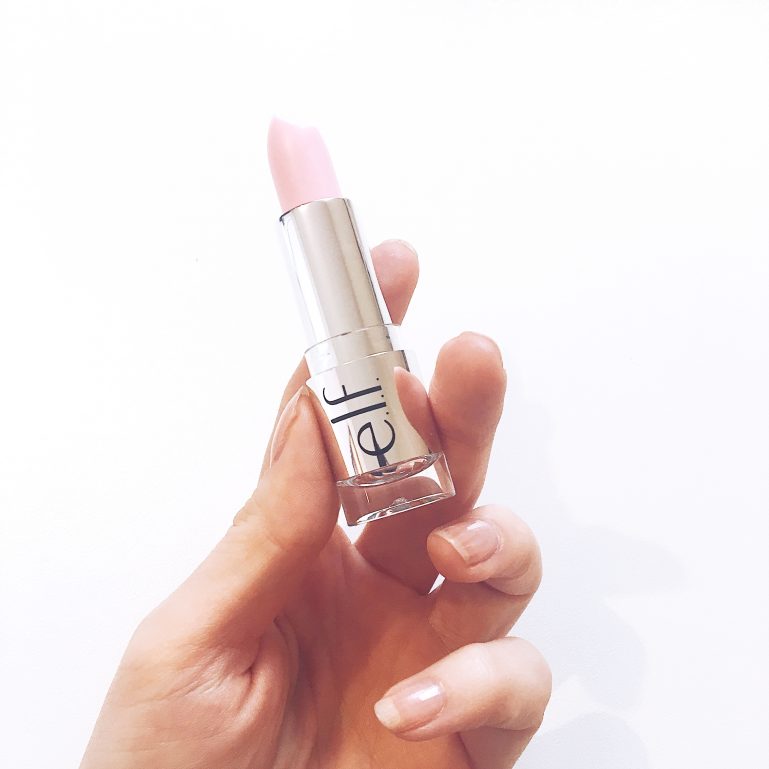 So that was the product I was the most curious about. A magic lipstick. What is that? In fact, it is a lipstick that will adapt to the tone of your skin. To give you the unique / ideal color that goes well with your complexion. The stick has a very pale pink base, and this is supposed to fit according to people.
Very surprisingly, it works! On me, it becomes a candy pink as you can see here :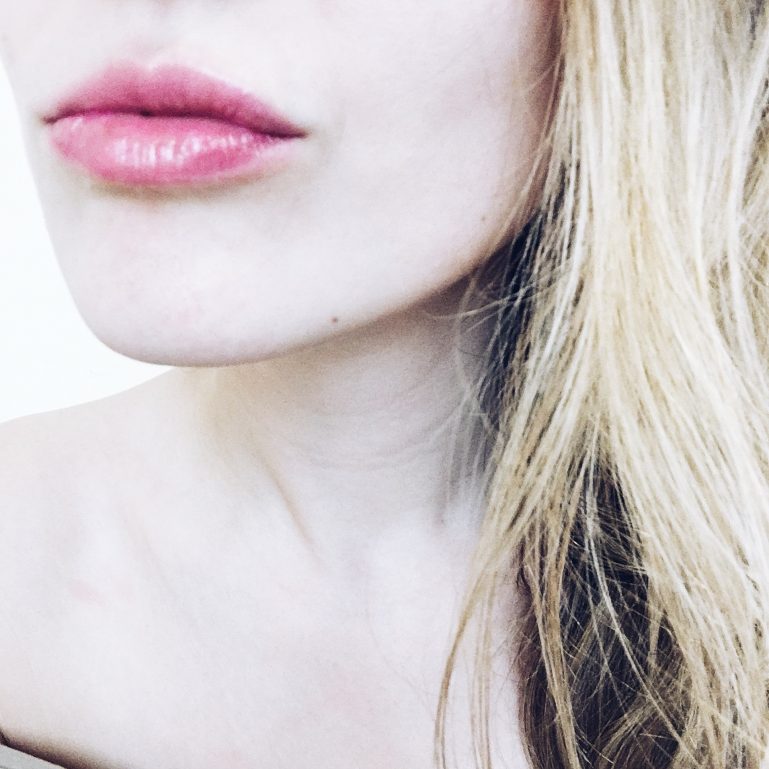 On my mom, it was more of a pink color close to her natural lips, may be a little bit darker. Bluffing.
This product is really cool for its small price! And the little extra: it contains moisturizing shea butter. Another little extra: it can also be used as a blush for the cheeks. Well, this I actually like less. Because I do not like too much its fat effect on the cheeks. But for the lips, too cool!
In conclusion, I think that this brand is rather GREAT for its price ! It respects the animals, which I adore. Then, despite its very small prices, it offers products that really do their job, original (for example the magic lipstick) and practical (the little case with the brushes). On the negative aspect, the holding is not optimal (eye shadow, polish), but it is perfect for a light makeup. Then, for this price, there is nothing you can loose!
Here you go my sweets, I hope this review will help you get an opinion on the pretty brand elf Cosmetics.
+++ Did you know elf Cosmetics  ? +++
+++ Does the cruelty-free side motivate you in your cosmetic purchases ? +++

To shop the products and try them yourself, it's this way.