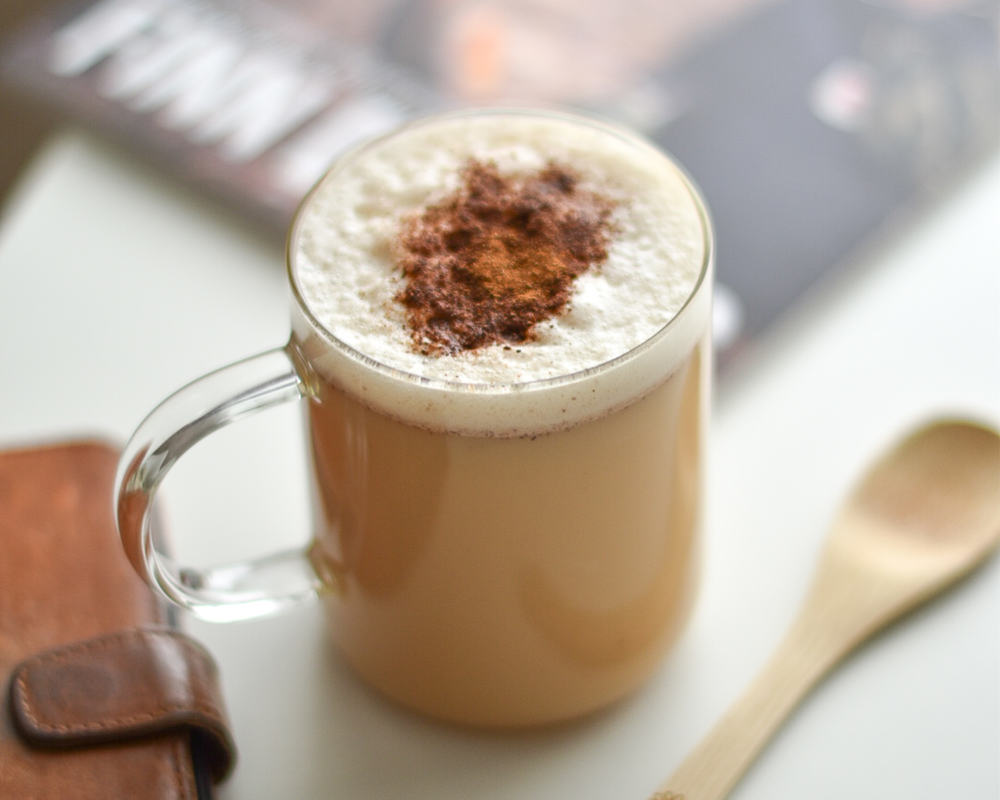 We are officially in the fall, the season of hot drinks that warm our heart, body, and soul! What's more cocooning than slurping a delicious hot drink muffled in a warm plaid, when it's cold outside? Chai latte is surely one of my favorites. It's delicious and it's full of good spices, perfect during the cold seasons of the year. And no need to go to your local Starbucks to enjoy it. Chai latte is very easy to prepare. Here is my easy Chai latte recipe that you can make at home in 5 min!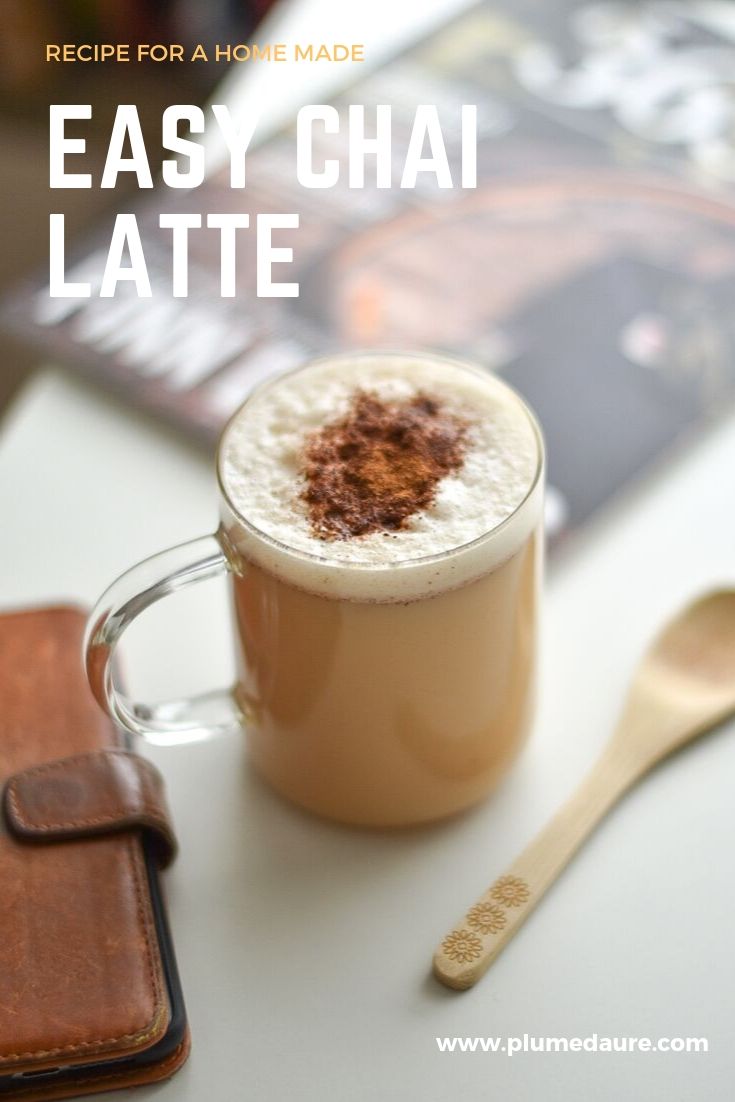 My recipe for an easy Chai latte at home
Ingredients (for one Chai latte)
a Chai tea bag with delicious spices
water
ground cinnamon
honey (or agave syrup, for example)
brown sugar
milk (I personally use vegetable milk, almond milk)
Did you know? Chai tea has many benefits. It contains a lot of antioxidants, it calms inflammations, strengthens the immune system, helps digestion, lowers blood sugar and helps prevent certain cancers. A real health drink that should be added to everyone's hot drink's list!
How to make it :
Heat up some water but not until boiling (95 degrees)
Infuse your Chai tea for about 4-5 minutes by filling your cup to about 2/3
Add a tablespoon of honey and stir
Meanwhile, simmer a little milk in a saucepan, with a tablespoon of honey and a little ground cinnamon. As soon as you get small bubbles, remove from the fire. Then, use a hand mixer to obtain a foamy texture. If you don't have one, you can also use a manual whip, it will do the trick. It's just a bit longer 😉
Pour your milk froth gently into your cup. Add some brown sugar, some cinnamon on top and enjoy!
> Find more recipes this way<