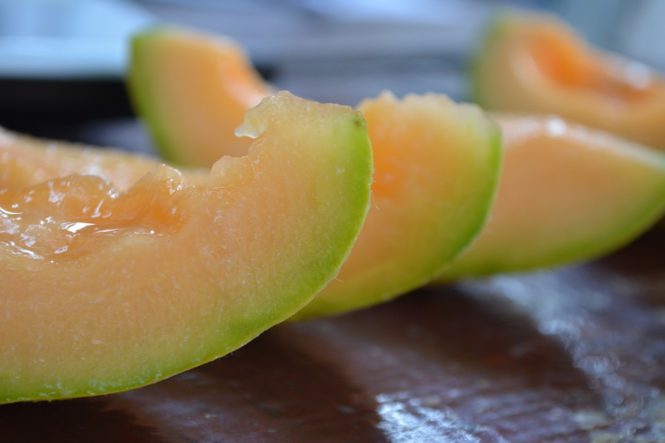 Hello my little feathers ! This monday I want to share with you an absolutely delicious salad recipe that I've tried out this weekend. I was fresh out from the gym and I felt like eating something healthy but also yummy, and above all full of vitamins to boost my system after the work-out! So, I listened to my inner cravings and went to the supermarket to shop various ingredients in order to mix them. In resulted as a DE-LI-CIOUS salad. I could also see many likes & comments on my Instagram post about it, so here you go, this is the recipe of my sweet and sour salad.

My sweet and sour salad : ready in 10 mn and delicious:
The ingredients (for 4 servings) :
150 g of feta cheese
One pomegranate
5 oranges
One small melon
2 spoons of black sesame seeds
2 shallots
Vinegar (any). I used cider vinegar but balsamic would for example also be just fine!
The super simple recipe :
Peel the oranges, the melon and the pomegranate
Chop everything and place in a salad bowl
Peel and mince the shallots, then incorporate to the mix
Add a bit of vinager and mix
Chop the feta and incorporate to the mix
Add the pomegranate seeds
Add the sesame seeds, and serve cold. Yum ! Enjoy 🙂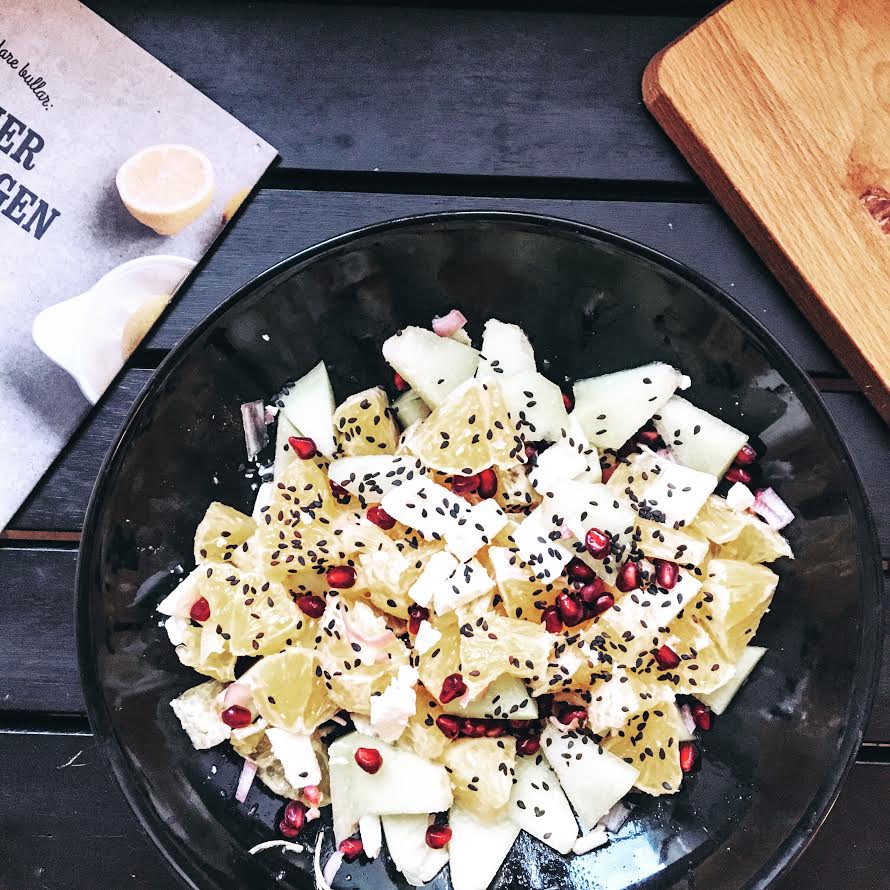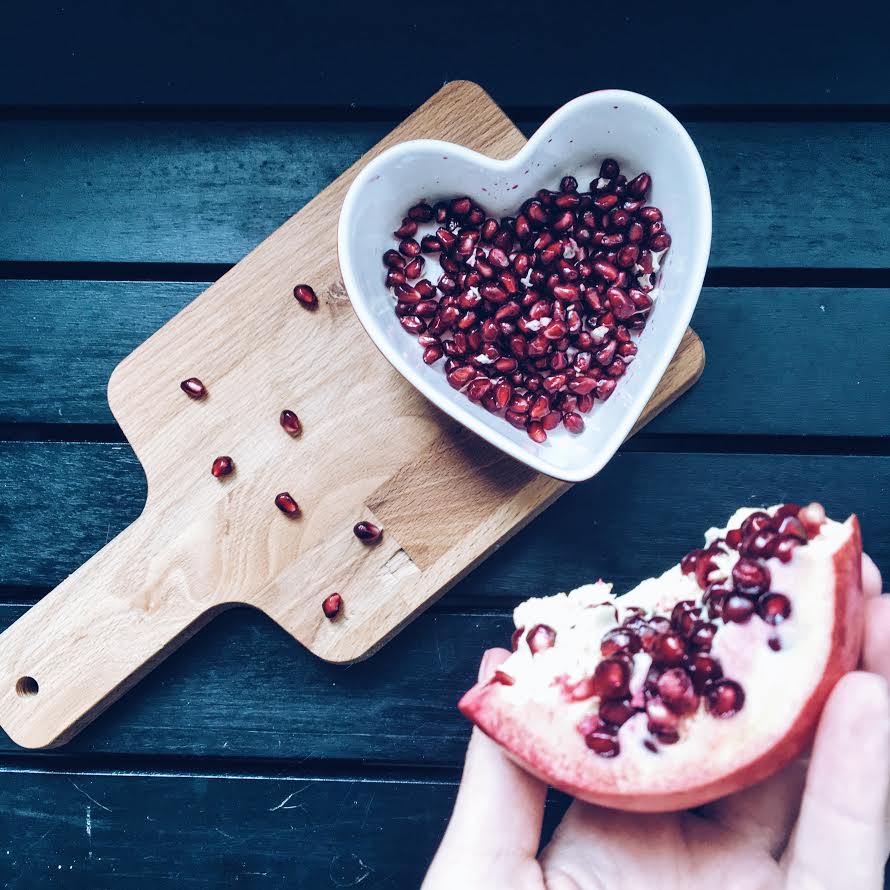 A super easy to make recipe, and delicious! A bit surprising and not common, but great ! It will surprise and please your guests! Let me know !
Enjoy your week, <3 Plumedaure