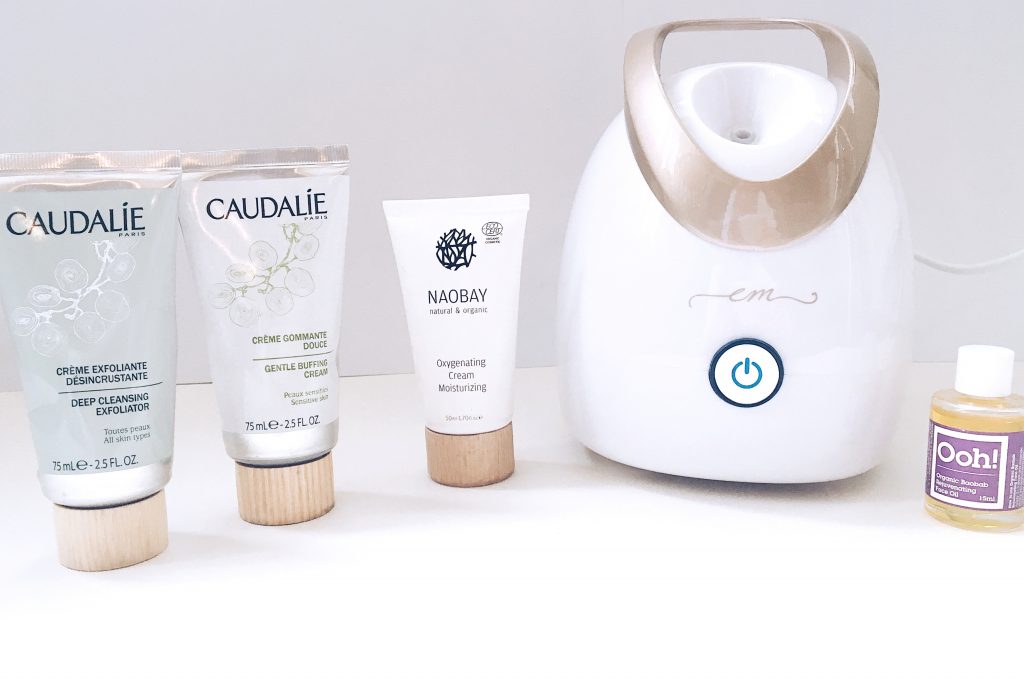 Hello my sweeties ! How are you ? Today, I would like to tell you about some great products that I have been able to test (and adopt) recently. After the Christmas and NYE periods, their heavy meals and their excesses of all kinds, my first goal was to start a skin detox program. I selected four brands : Caudalie, a french reference, and three other ones that I just discovered, Eco Masters, Oils Of Heaven and Naobay. And my detox face routine in January has really proved itself, I have a super clear skin. So, as any good plan has to be shared (mission of this blog), let's share ! So, for this detox program, you'll have to go through 3 steps : first, exfoliate, second, deep clean, then finally, moisturize. The details? It's just below!
My skin face routine after the Christmas holiday season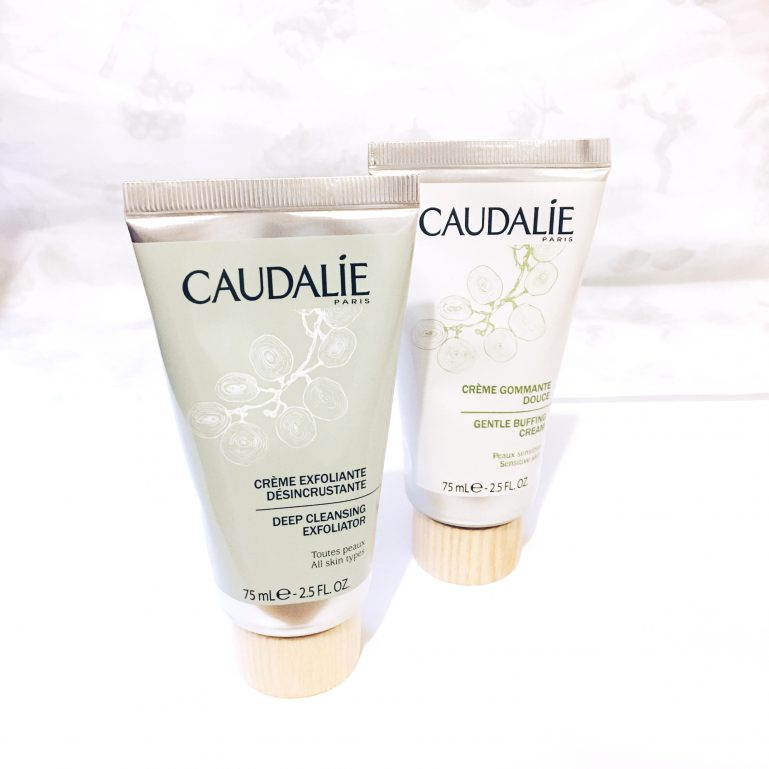 I could test two exfoliating creams from Caudalie which is a brand that I adore. Why? Because Caudalie only uses natural and environmentally friendly ingredients, that is to say patented formulas with extracts of vines. All those premium ingredients come from our pretty regions of France (Bordeaux, Champagne, Bordeaux). For me, it is a reference in terms of skin care and quality! And I am not the only one to think because many spas use this brand as a reference and only offer Caudalie skin care to their customers. In short, I've been already in love with Caudalie for a while. But I just discovered these two face scrubs.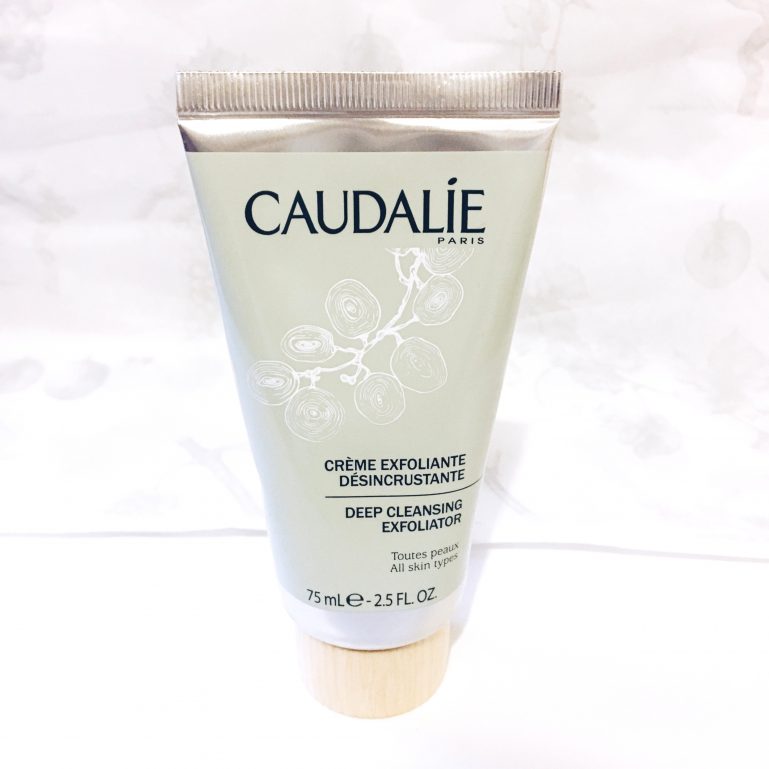 The first one, deep cleansing. Some people might find it a bit "too" hard because the grains are quite big but personally, I love it! To be used with moderation (once a week), it really helps to clean the pores and gives a very pleasant feeling of freshness, because the cream is a little mentholly. How to use it ? Gently massage the skin by making small circular movements. A real pleasure. The skin remains clean, smooth and fresh.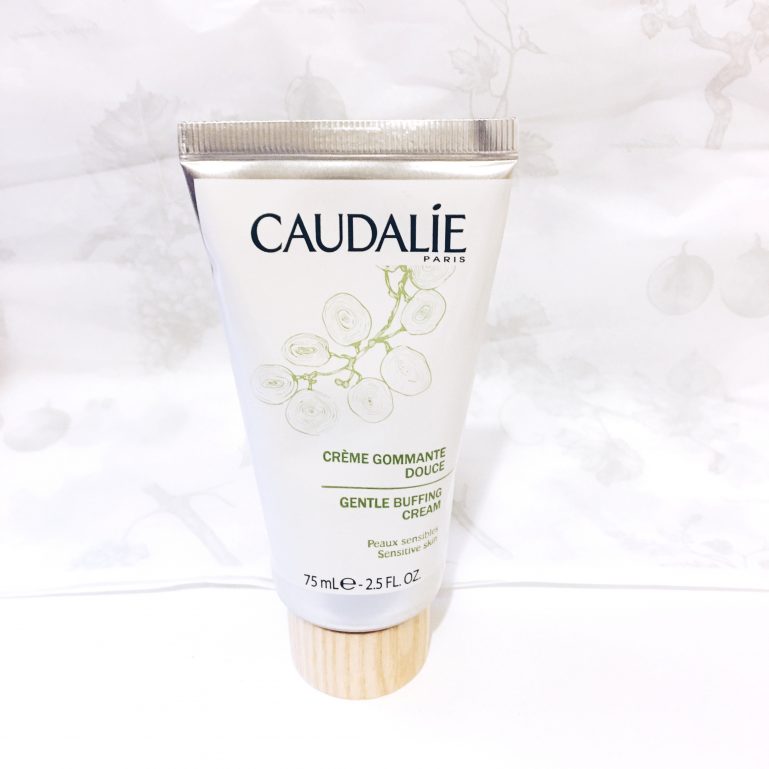 The second, softer. For those of you who do not like big grains, this one has all the advantages of the first one but with fine grains. It is much softer but also perfectly cleansing. Personally I prefer the first scrub because I liked the feeling of really feeling the grains under the fingers. But for sensitive skin I think the second one is more suitable for repeated use. Personally, with my rather sensitive skin, I alternate each week.
I really recommend these scrubs if you are looking for good facial scrubs. A very good mix between qualitaty and pleasure.

Here, I tested a great beauty device to have at home, thanks to the skin beauty webshop Le Luna : the facial sauna from Eco Masters. No need to pay a pro anymore to get your face deep cleaned, isn't that great?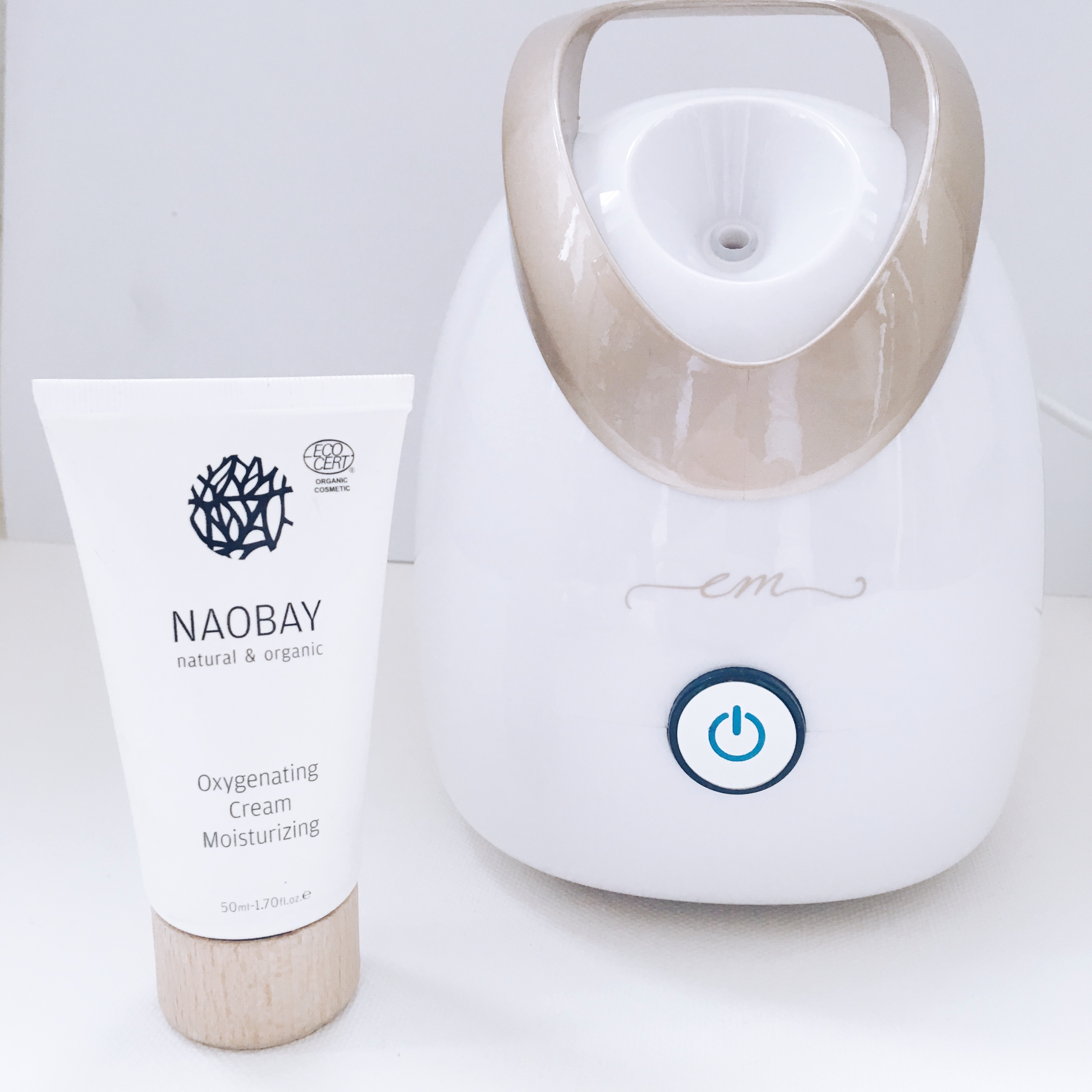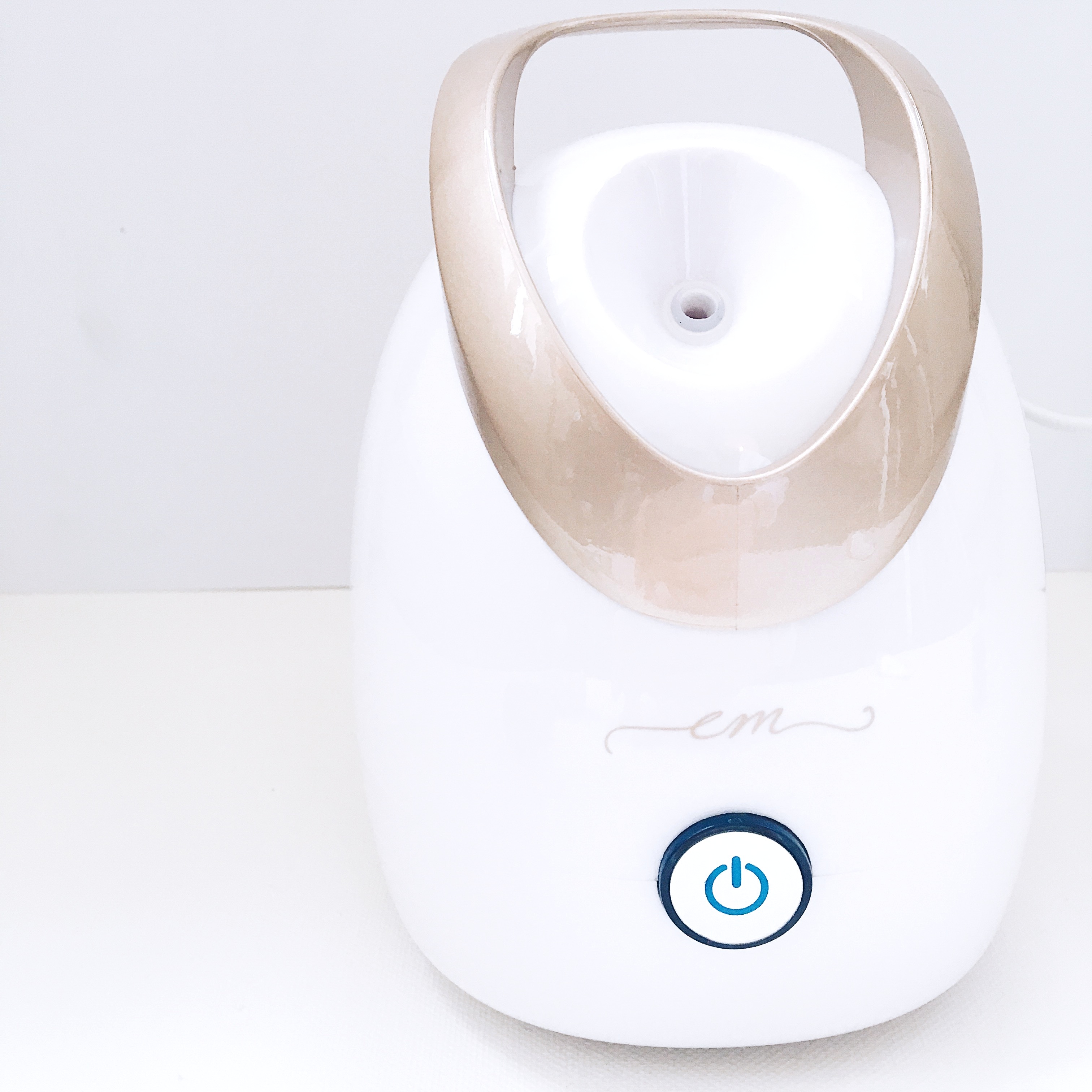 This small facial sauna is very practical and easy to use, it is compact and super efficient. Moreover, it is really relaxing for the skin.
Here is how I use it : 
Just fill the small container with water, plug it in and wait for it to warm up.
Once it is warm, press the button and enjoy the steam for 10 minutes (no more) to open your skin pores and clean them deeply. Personally I add tea tree oil in my water (2 drops). This oil is a small miracle for our beauty (and our health). If you don't know about it, then go and read my article on tea tree oil, you will not regret this discovery!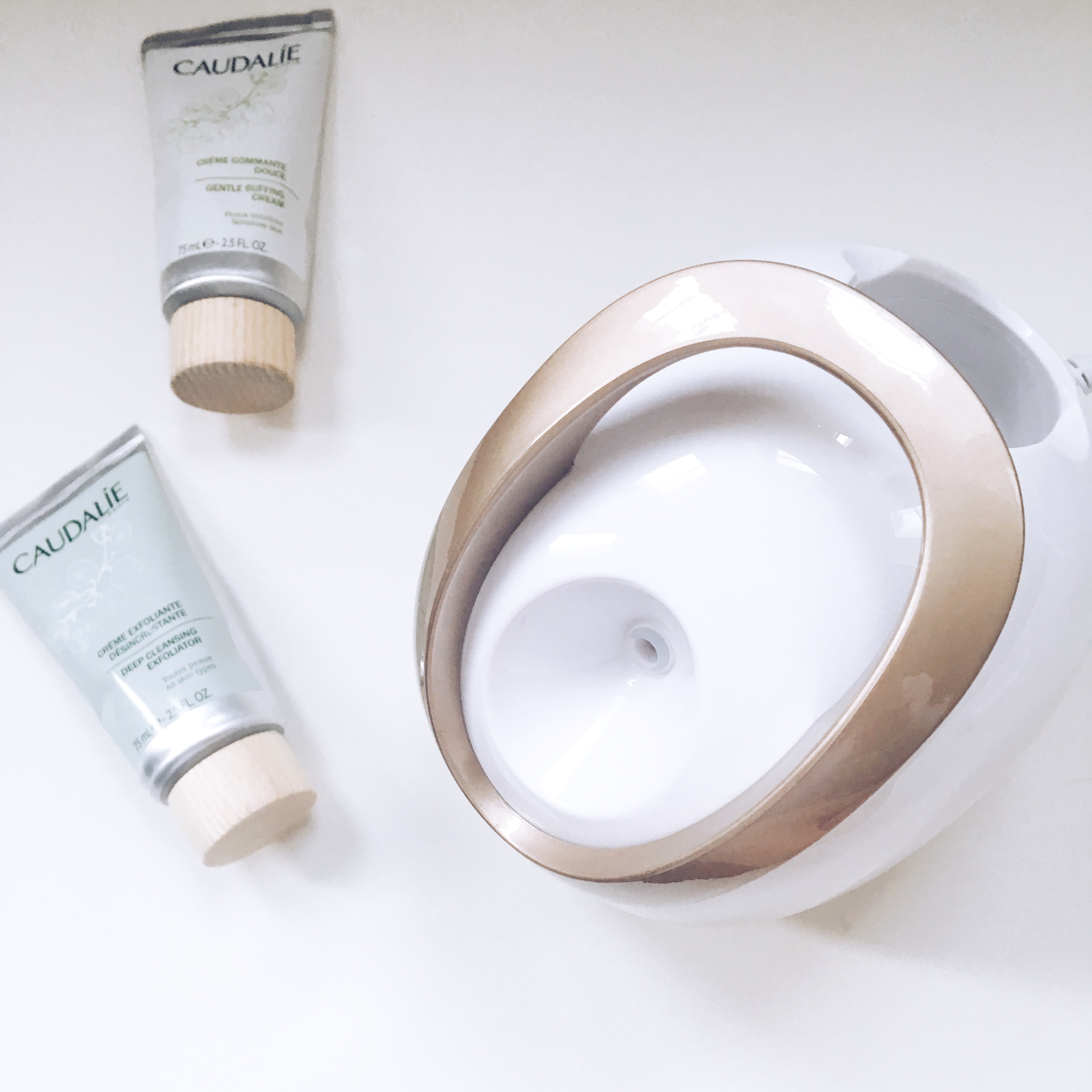 After 10 mn, the skin is super smooth and cleaned. If you have some blackheads, it's time to extract them (be careful, only the ones which are very black and well visible and with cotton wrapped around the fingers not to add bacteria in your pores. I'm telling you this, because we all know this thing : if you pierce blackheads that are still under the skin or pimples which are not ready, it aggravates the problem! I advise you in general not to touch your little imperfections if you do not know how to do it, to avoid damage. Otherwise go for it but with great sweetness AND only on the clearly visible blackheads).
Precautions : use 10 minutes max per day, ideally no more than 2 or 3 times per week. Personnally I do it once a week, as a Sunday coocooning thing. It's largely enough.
And also: moisturize your skin afterwards! This brings us to point 3.

[If you have the time, and the desire, do not hesitate to apply a face mask between steps 2 and 3. Indeed, once the pores are opened, you can clean them even more with a clay mask for example. I'd recommend to do this only if you have an oily skin. Personnally, having a normal and rather sensitive skin, and given that I use essential oil in the sauna water (step 2), I don't apply a face mask.]
For this moisture step, I want to make you discover two brands I just fell in love for recently!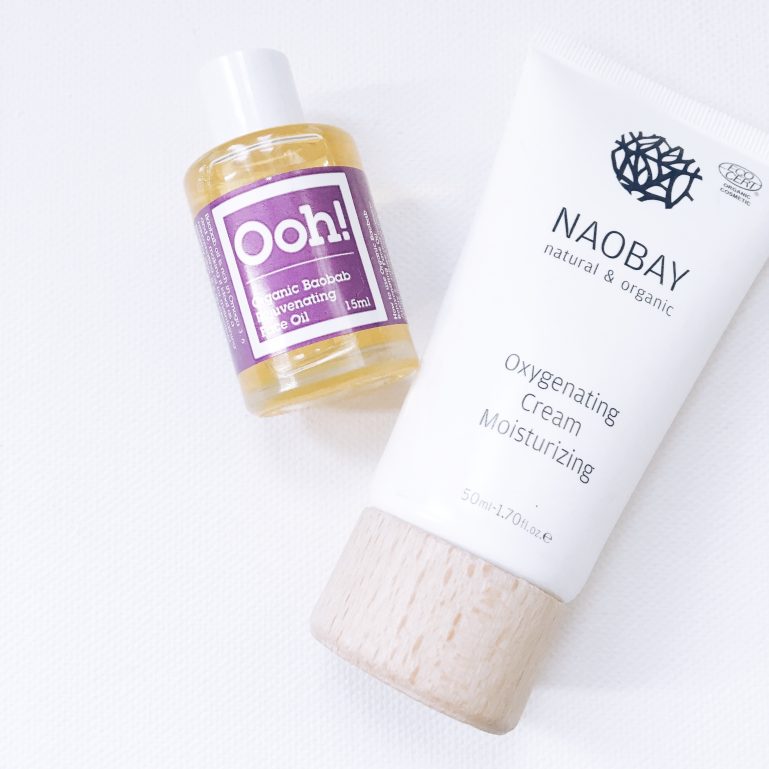 ++ Day moisture ++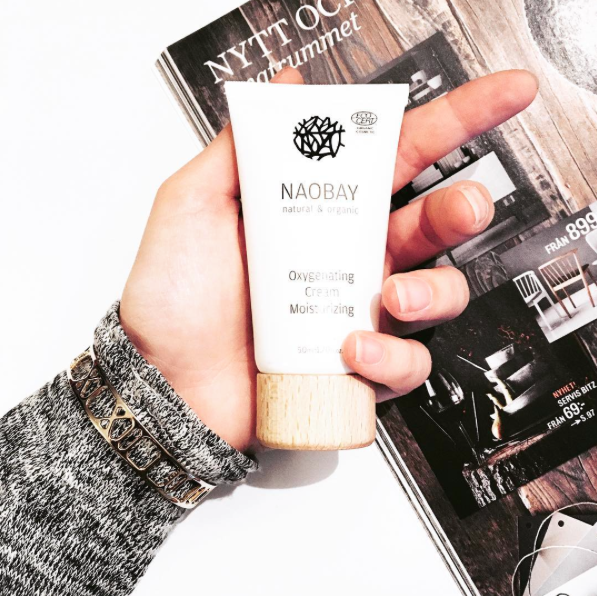 First, this oxygenating cream from NAOBAY. It is a Spanish organic brand created by two brothers and their dad. The dad had the idea first, and the two brothers joined the project after their studies. They have created an environmentally friendly brand, with clean packagings and efficient products. NAOBAY actually stands for : Natural And Organic Beauty And You. I didn't try a lot of their products yet but I had a crush for this cream. I love its citrus smell, and it is super moisturizing without being oily. My boyfriend also has the man version, and he loves it!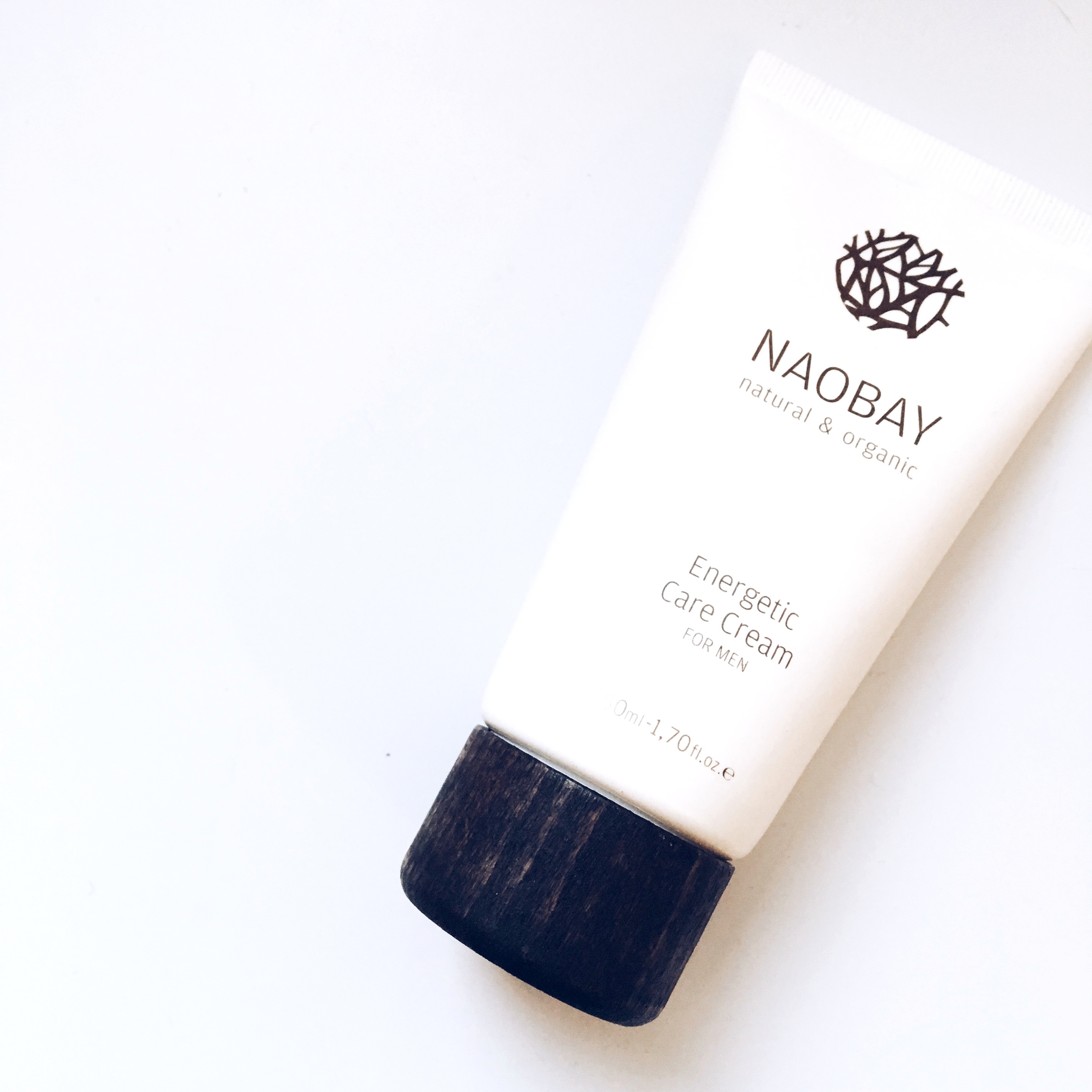 And this packaging, honestly ? Isn't it so beautiful? 
++ Night moisture ++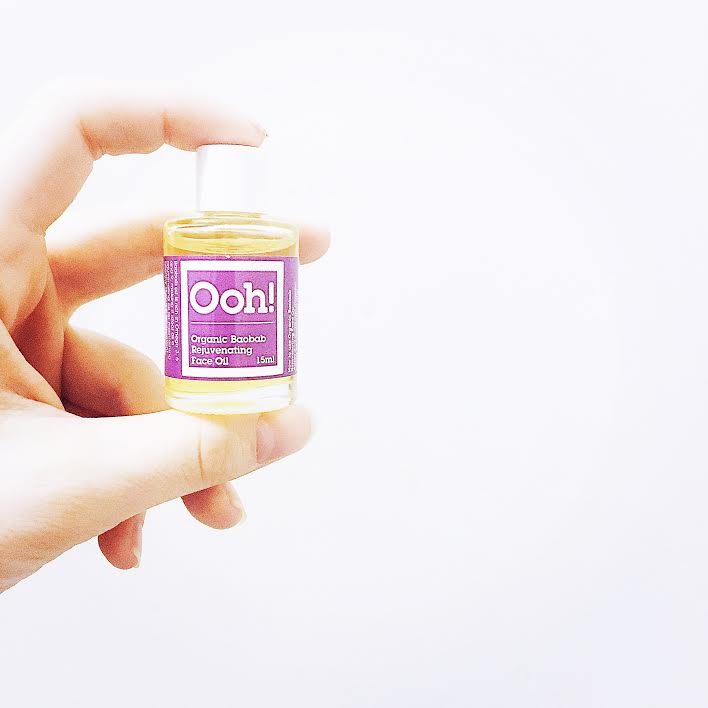 I want you to discover this little potion of beauty : baobab oil. What a strange oil ! I had never heard of it ! But what a gem ! I discovered it in the monthly organic beauty box NUOO BOX, and since then I use it everyday ! I use it before bed for intense skin nutrition during the night, and in the morning I wake up with baby skin.
Its virtues are multiple : rich in Omegas 3, 6 and 9, it is ideal to keep the skin healthy and moisturizes it in depth. Absorbed easily by pores, non comedogenic and non-greasy, it repairs the small wounds of the skin and gives it a peach complexion through the applications. A great discovery.
This one comes from the brand Ooh! (Too cute name). Ooh for Oils Of Heaven.
---
Here you go my little feathers! I hope this face routine has inspired you. As usual, you can find all the direct links to the products at the end of this article. xxx
+++ Did you know some of those brands ? +++
+++ And you, what are your favorite products ? +++ 
---

Credits :
Face sauna from Eco Masters, bought on
 Leluna.fr
Oxygenating cream 
Naobay, discovered in NUOO BOX
Baobab oil Ooh (Oils of Heaven)