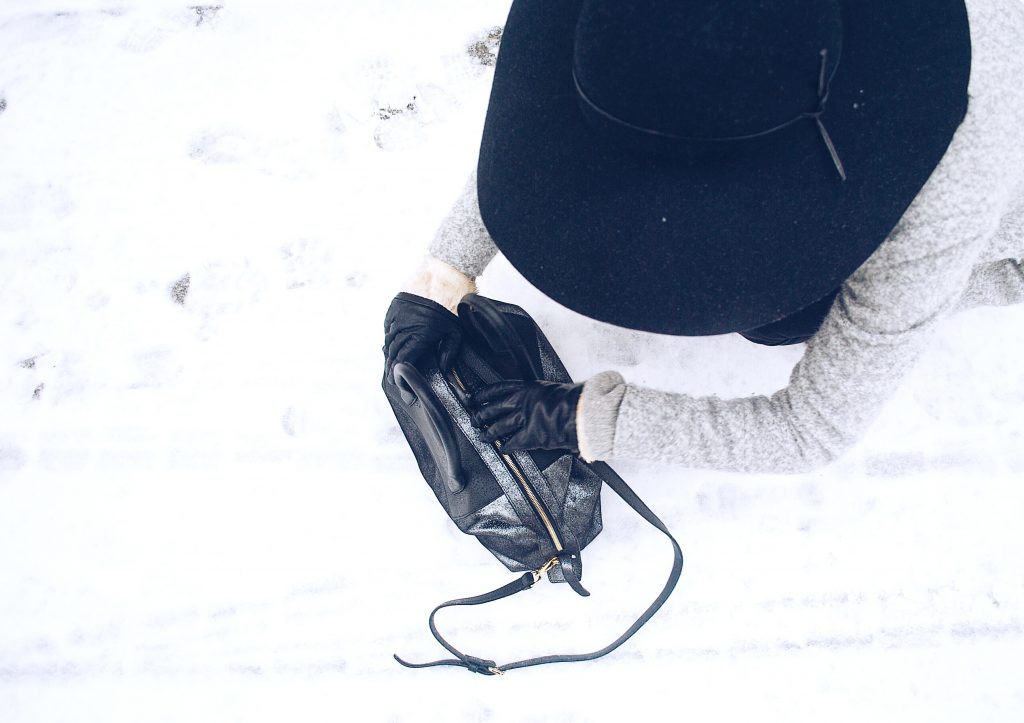 Hello my little snowballs ! OMG… I love snow so much ! I'm like a kid when it's all white outside, it's TOO BEAUTIFUL! Don't you think ? What a good idea then to have moved to beautiful Scandinavia, you will say. When I saw my pretty city under its white coat last weekend, I did not hesitate to take advantage of it to immortalize some shots. Grabed my stuff, my sparkles, my camera, my boyfriend (and photographer), and within twenty minutes we were on the pretty place Drottningtorget. I like this place for its big Christmas tree, its pretty restaurants and especially its pretty yellow mustard café/restaurant called "Boule Bar" (which by the way offers very good Sunday brunches). I brought my sparkle in the snow!
Sparkle in the snow, and in the eyes
Yes … in the eyes, because everything being so white, that pure, isn't it frankly SO beautiful ? For those who are in the snow, they are from my pretty bag Neuville. I did not even know this brand, uneducated me ! And you ? It is a Belgian brand, rather reputed (probably more in Belgium though – so as I'm not Belgian I have a excuse) that makes absolutely gorgeous bags with good quality. I totally fell in love for this sparkling model, staying simple at the same time. I wear it all the time. A must have !
That day, I also wore my lovely sweater I found out at H&M. This kind of cosy turtleneck that makes you feel in your duvet all day. 100% love.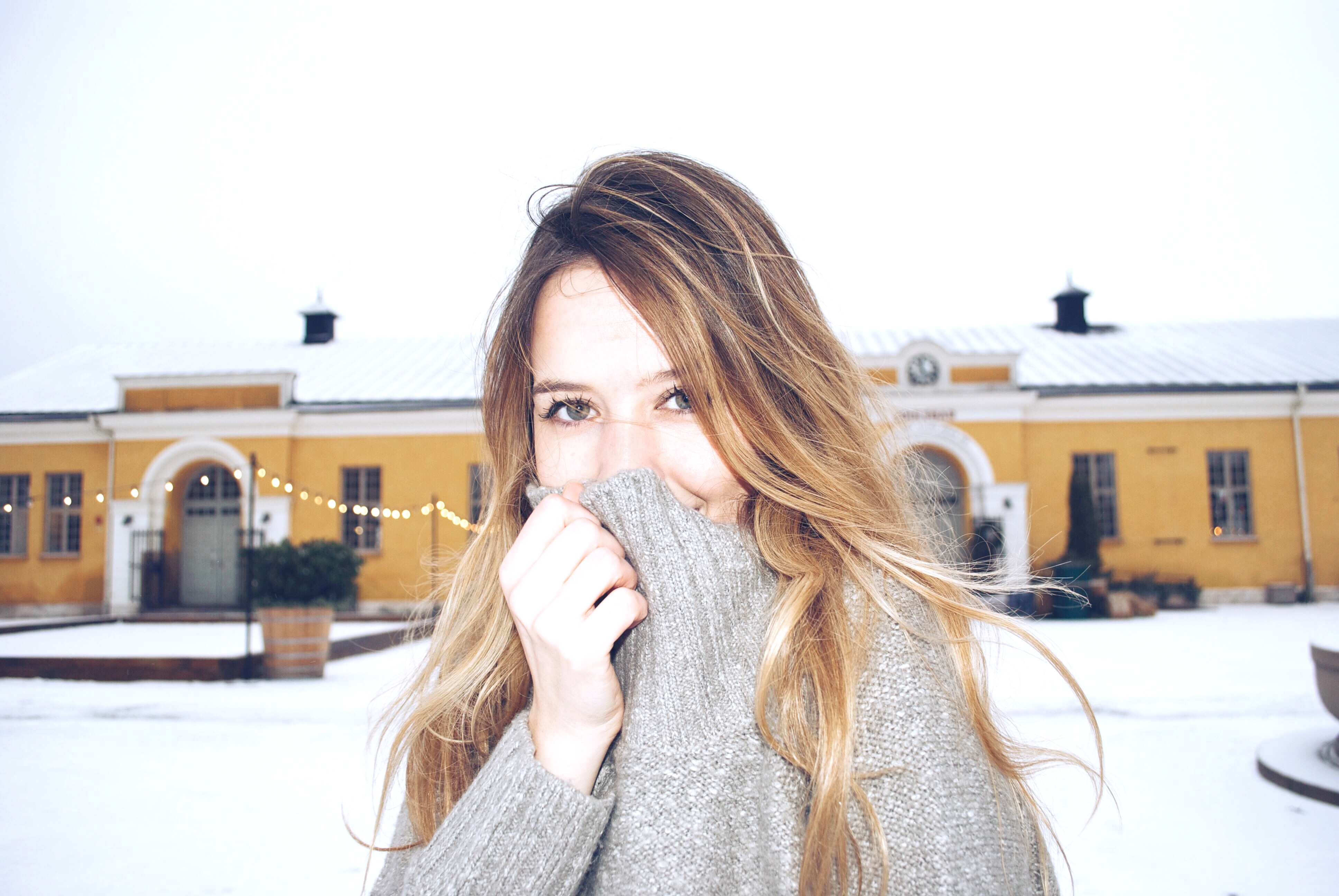 No but seriously, should we speak about this bag ? <3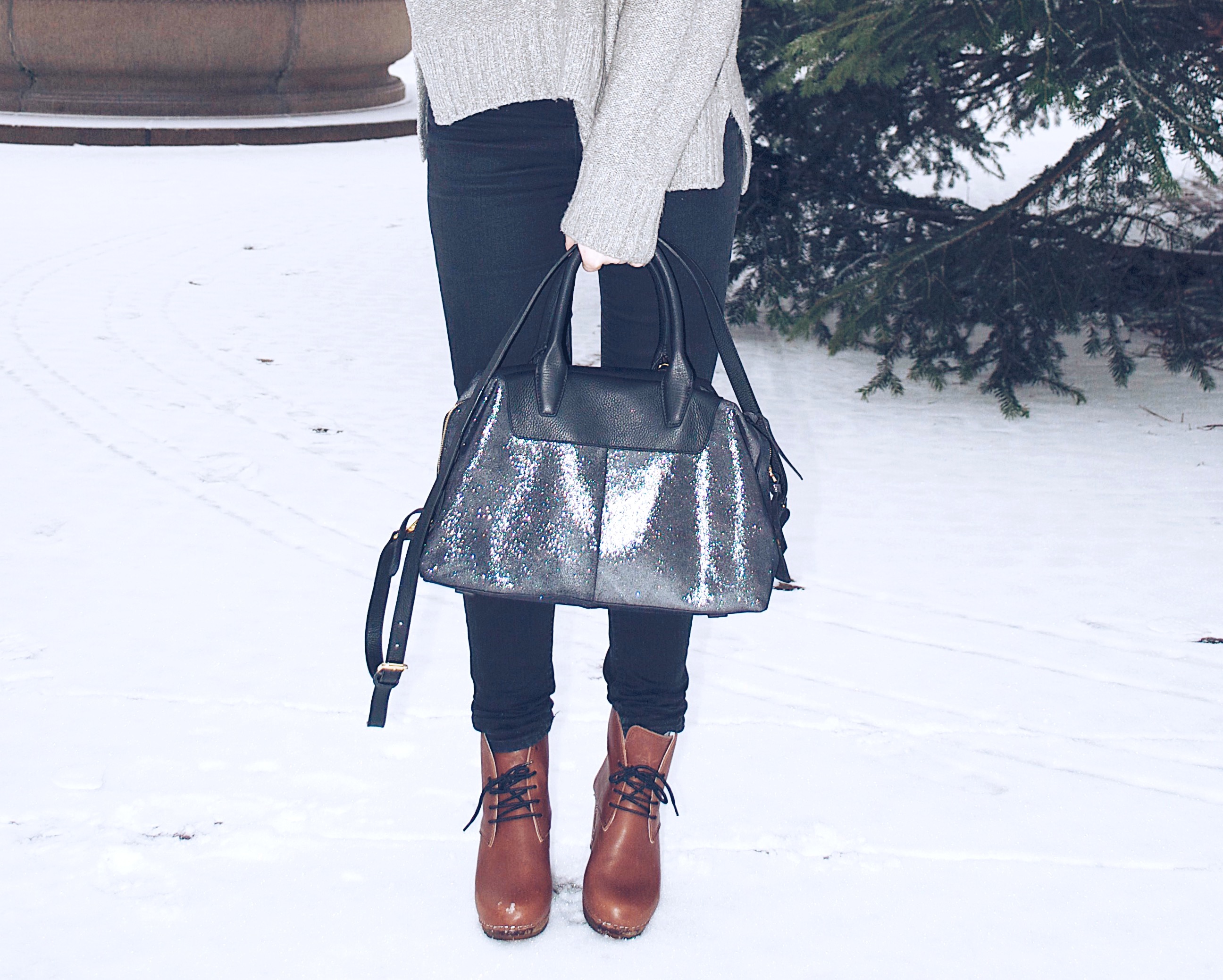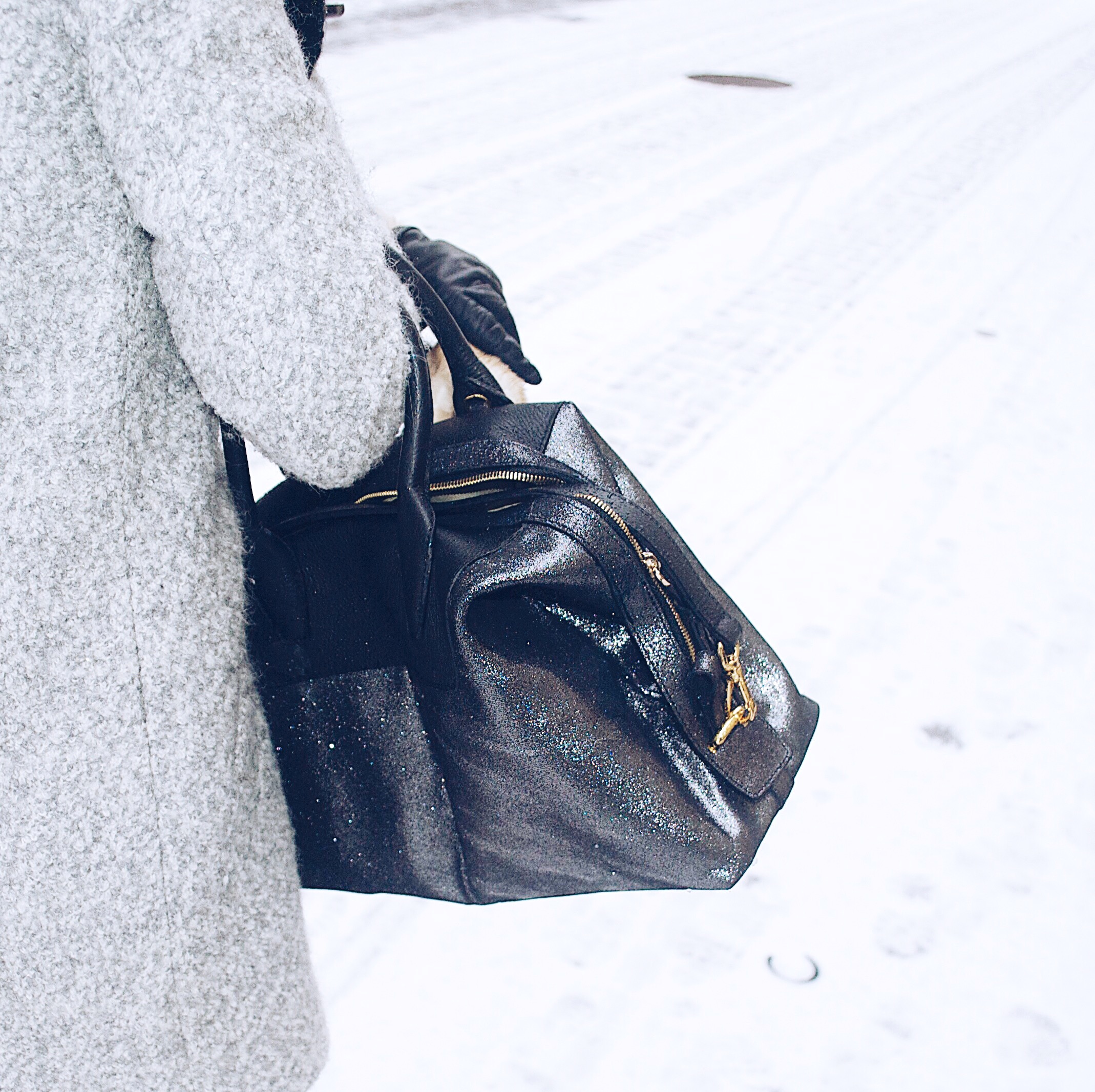 And the pretty boots, have you seen them? Typical Swedish, they come from the brand Maguba and are nothing but … Swedish clogs! But in a boots version! I could not wear anything more local. Big crush here as well for this brand and for their shoes … I suggest you take a look on their site. Quality, comfort ! A little surprising at first because the soles are wooden so it may seem quite tough (I myself had a doubt). But as soon as you wear them outdoors, wow … nothing wrong, just perfect. That day I wore my heel boots all day without any pain! A pair that I will use and keep a long time I think.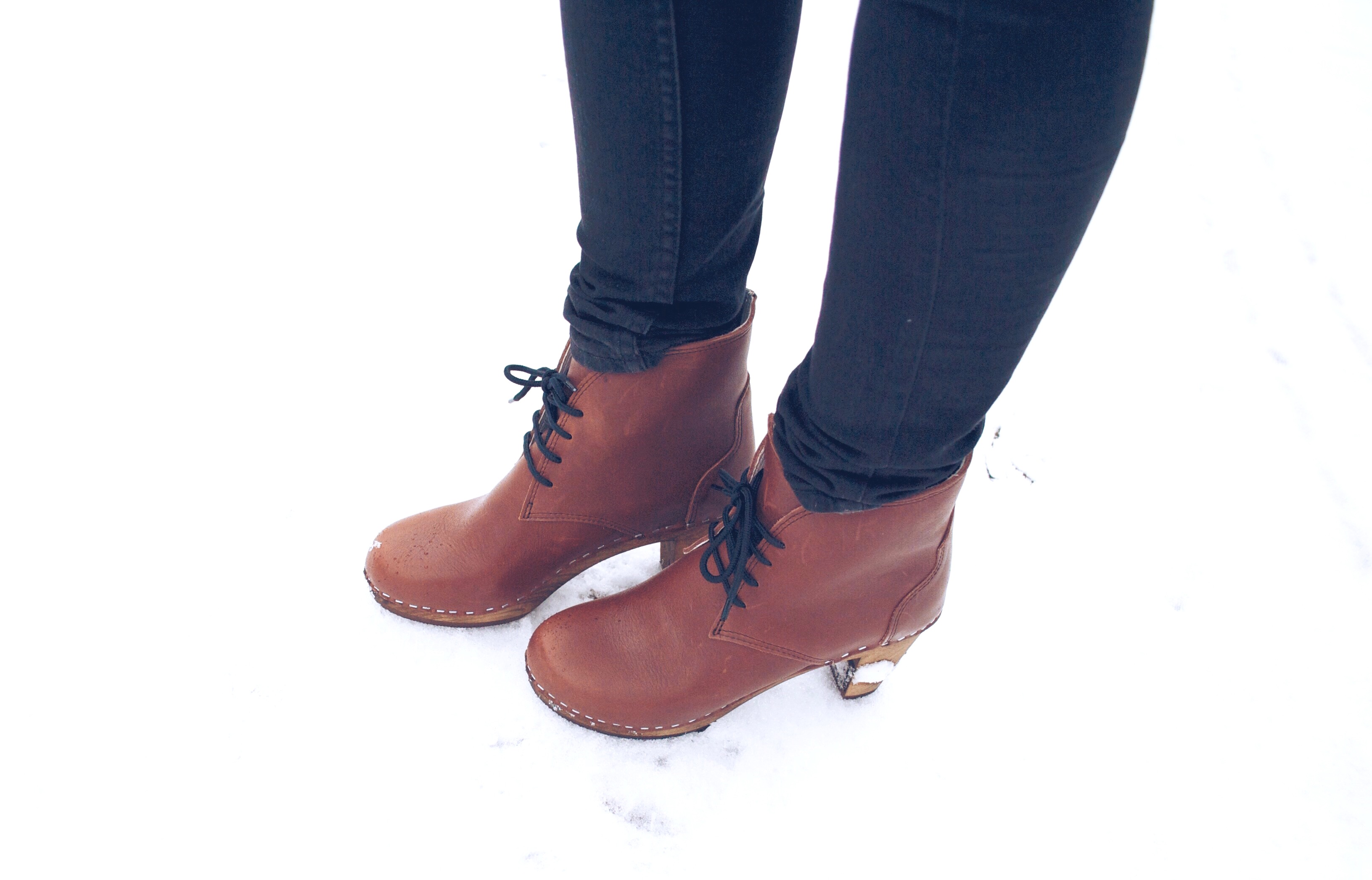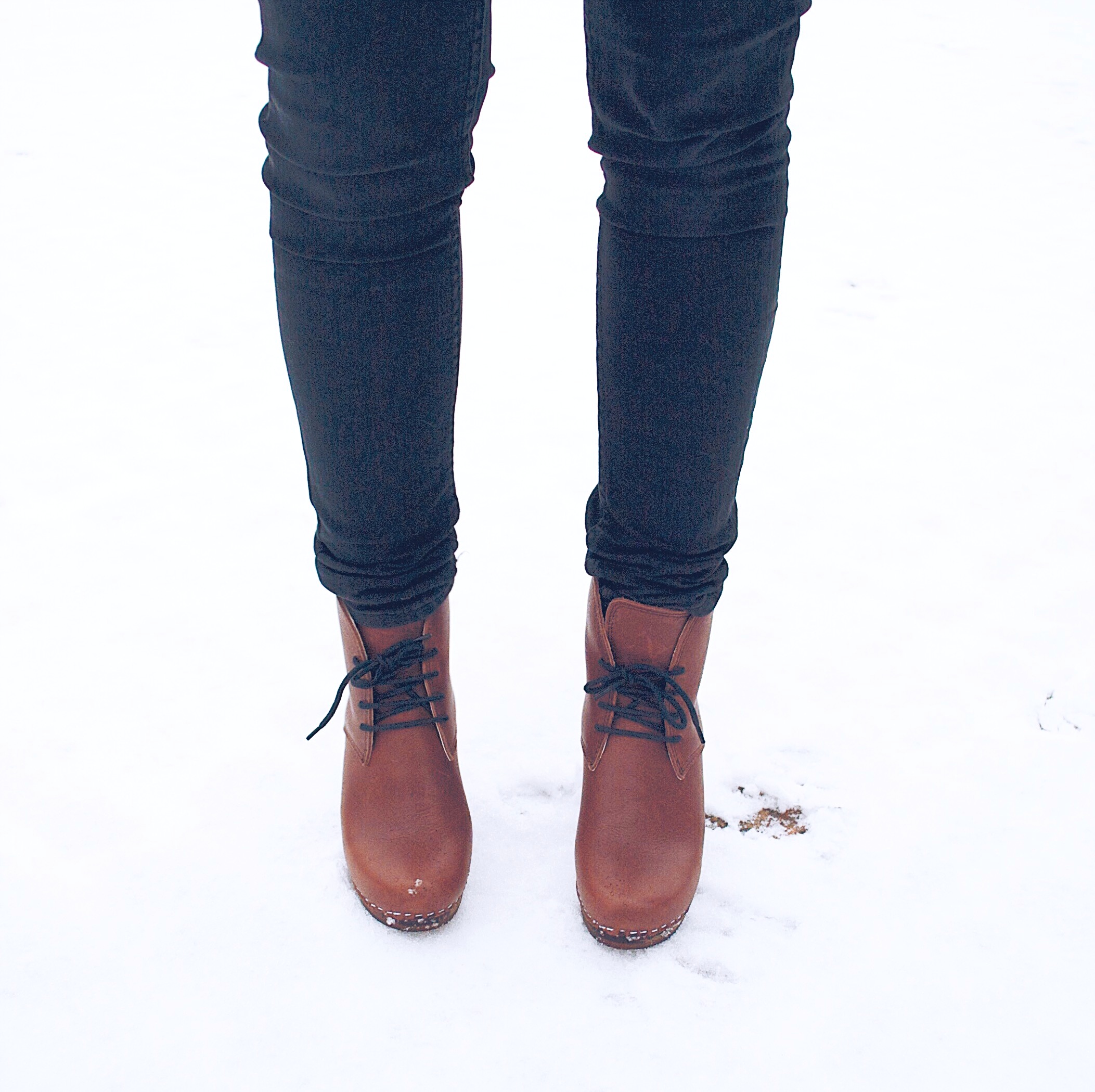 To finish, on that day I wore my new love watch from Olivia Burton. This brand comes from London (you may already know it because it is also famous) and offers sublime watches! This midi dial white model was perfect for this winter context.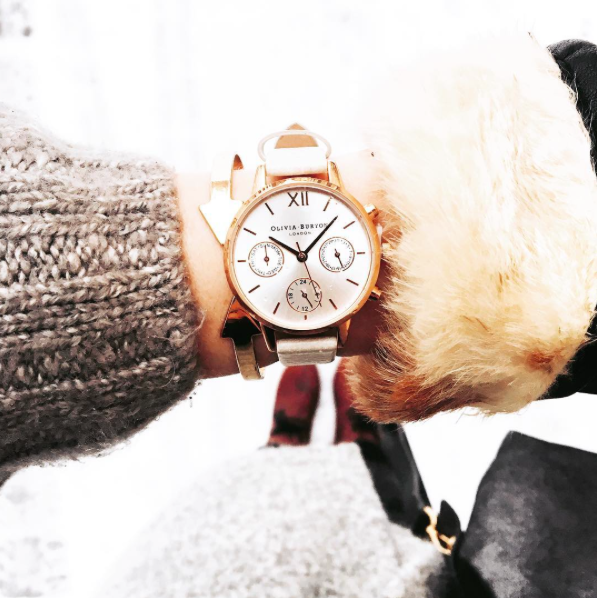 And today's little bonus… the backstage of the photo 😉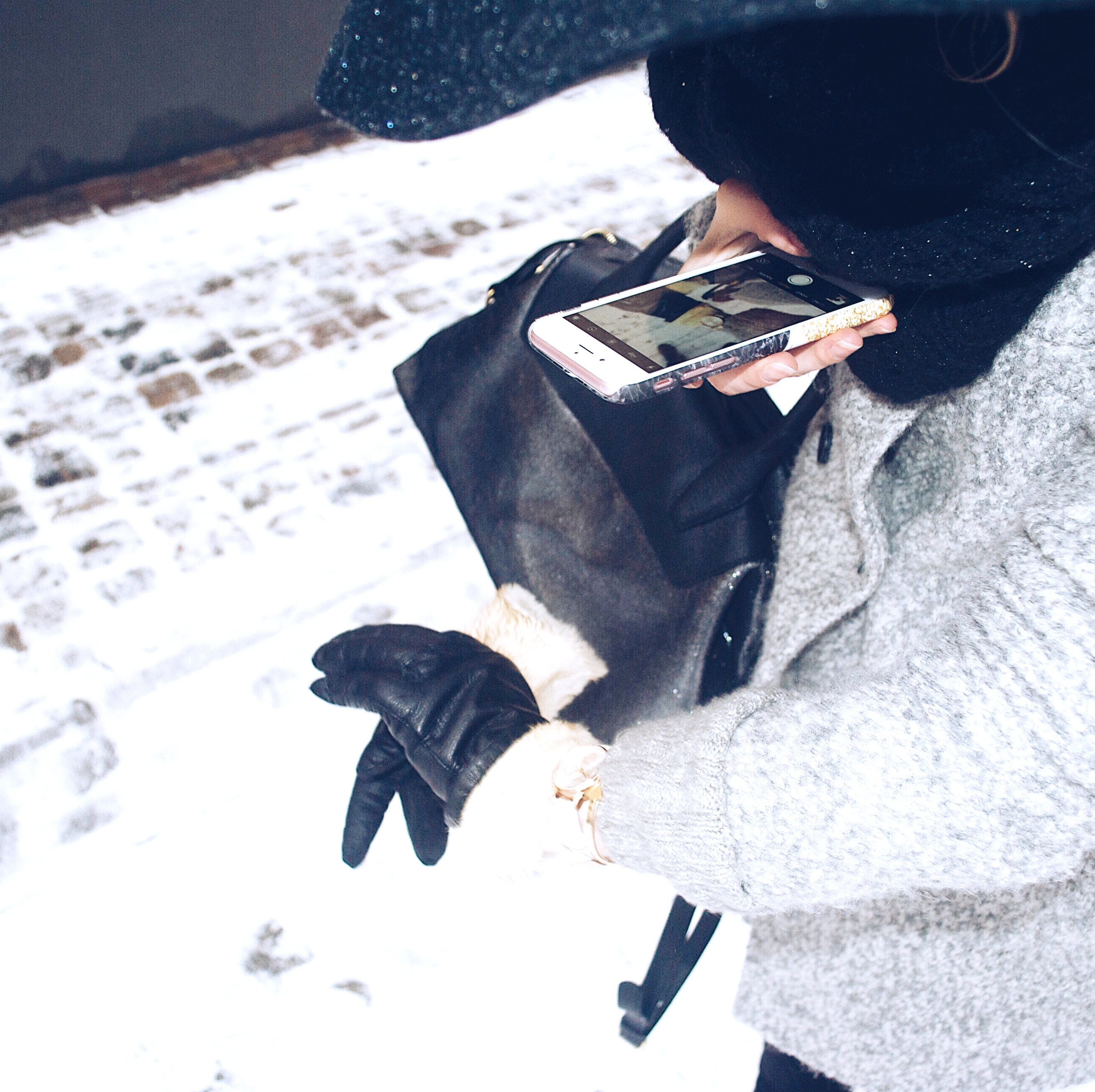 That's it my sweeties. I hope that all this white and this look pleased you ! I hope that just like me, you have the chance to enjoy some snow flakes this winter, and that you had a nice weekend ! Enjoy its last hours! xxx
+++ And you, do you like snow ? +++


Credits : 
Mosa Bag Neuville
Sweater, Wool hat H&M
Swedish clogs Maguba
Slim jeans Cheap Monday
Watch Midi Chrono Detail Mink and Rose Gold Olivia Burton