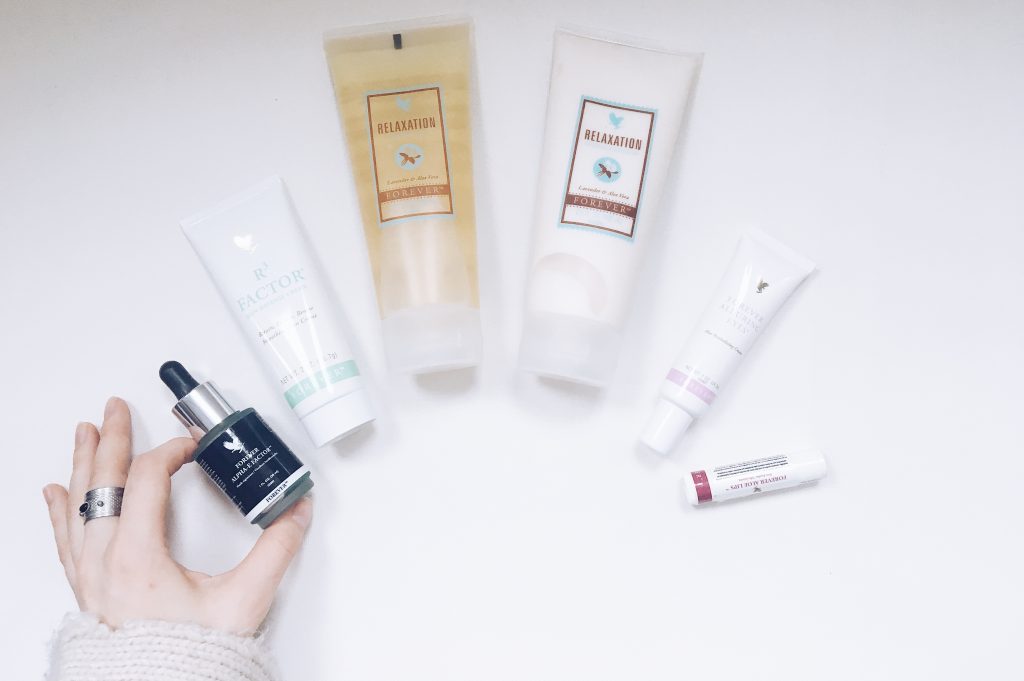 Hello babies ! How are you today ? OK, it's time to talk about beauty again, it's been a while! I have to make you discover this brand : Forever Living. Simply because I really liked it ! Do you like the smells of cinnamon and cloves? Natural and ethical products? If the answer to these questions is YES, I'm sure this brand will please you!
Forever Living ethical products, a very nice discovery
I'm talking about cinnamon and cloves, but in reality, Forever Living products are made with Aloe Vera. Haha. Weird ? Yes a little, but believe me, the products smell like spices! A delicious smell I was seeking for a long time… with in addition the healing and moisturizing properties of the aloe vera. What more could you ask for?
Aloe vera. Why is this plant so good for our skin? Well, it is thanks to two words that are scary, but that I will explain: polysaccharides and keratinocytes. The polysaccharides hydrate the skin, and penetrate perfectly all the layers of the epidermis. As for the keratinocytes, it is the cells which constitute our skin (in greater number). Aloe vera helps these cells to proliferate and therefore, the skin to regenerate. Our skin loves it ! <3
Personally, I have an aloe vera at home, that even has a name : Lolo :). As soon as I have a small spot (which I pierced) or a small wound/scratch, I apply some on it to help the healing process. Aloe vera is one of my favorite and key natural products, as much as tea tree oil (article to read if you had missed it!).
I tested different products from Forever Living, here is the detail.
Relaxing shower gel and nutri-relaxing body lotion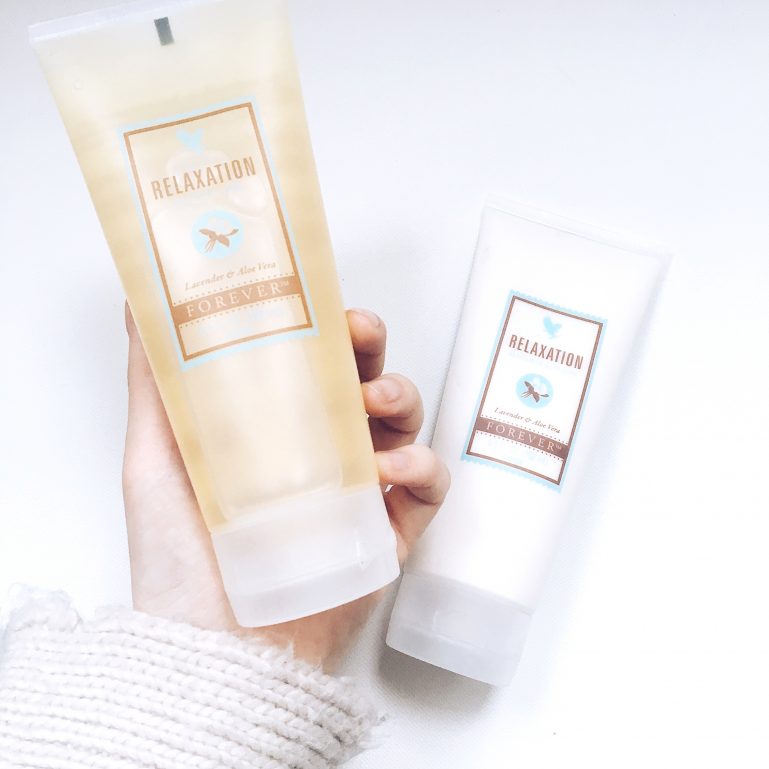 The shower gel is a marvel in terms of smell. It smells like spices and embalms the bathroom, mmm. It contains aloe vera, and also essential oils (like lavender), and fruit extracts (bergamot and cucumber).
The body lotion is very similar in terms of smell, and is very pleasant to apply. It contains the same ingredients as the shower gel, but with extra cedar extract. Spices. I just love it. There is also white tea! But will you stop being perfect, little products? 🙂
R3 Factor skin defense cream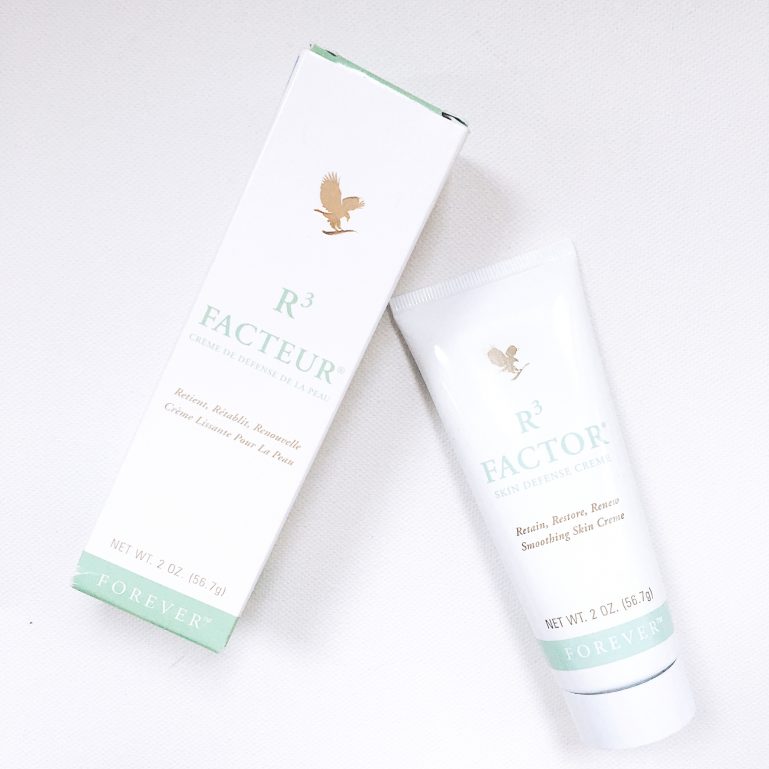 Why "R3" ? Because this moisturizer has three properties that start with R: Repair, Renew, Repulp. This cream helps the skin's exfoliation and to tighten the pores, so it becomes finer and smoother. When I think about it, it's true that I have a pretty skin right now ! I don't know if it's directly related to this product or also to a general hygiene of life, but it is prettier than it was 6 months ago.
The revitalizing for the eyes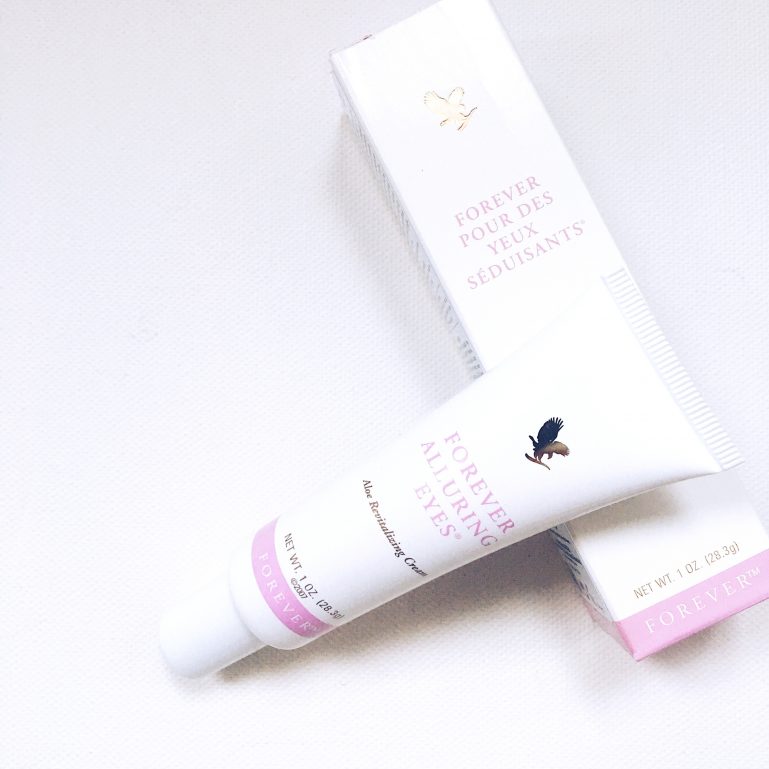 I will be sincere : I do not use this product. Simply because it reduces the appearance of lines / wrinkles under the eyes and reduces dark circles but I do not have these problem (at least not yet, I touch wood so hopefully it last :)! ).
But I still present it in this article for those of you that might be interested. If this product is as good as the rest of the range, I do not worry about the quality!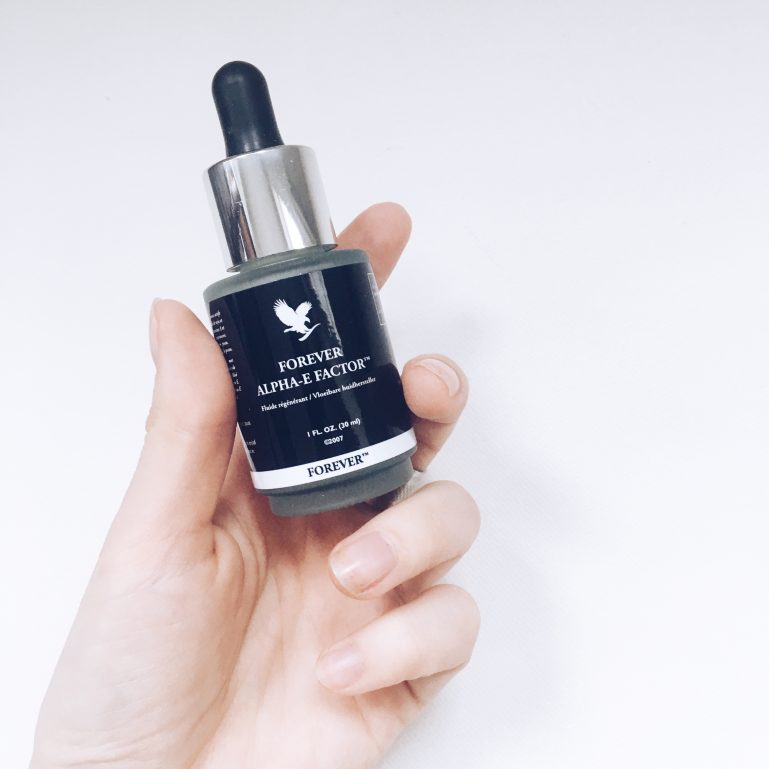 Alpha E Factor … what a name, huh? I was curious at first. This treatment is an anti-aging shield that protects our skin against pollution and stress (but not an excuse to stress!) thanks to powerful antioxidants: A and E vitamins, bisabolol, borage oil and of course aloe vera.
For those interested, I did my little research on those ingredients. So :
A vitamin improves the health of the skin in general. It helps the production of collagen which reduces the appearance of pimples, wrinkles, etc. It heals and regenerates the skin.
E vitamin is a powerful anti-oxidant. Oxidation (due to ambient air, pollution, time, etc.), damages our cells and makes them age. E vitamin helps to limit this.
The bisabo … what? Haha. Bisabolol, with its unknown name, actually simply comes from chamomile. Now it's more familiar, right? It has many virtues: anti-inflammatory, antibacterial, soothing, healing and restorative. Sensitive and irritated skin, here is your best friend.
Quant à l'huile de bourrache, c'est un allié anti-âge. Elle redonne à la peau toute son élasticité et la nourrit. Elle est particulièrement préconisée pour les peaux sèches, ridées, ou fatiguées. 
As for the aloe vera, we have already talked about ladies! 🙂 Go back up in the article.
+++ So, I am 27 years old … (soon 28) and I am told that you should start anti-aging products at 25, so let's go! This product can only be good for my skin ! And what about you? Do you use anti-aging products? +++
The moisturizing lipstick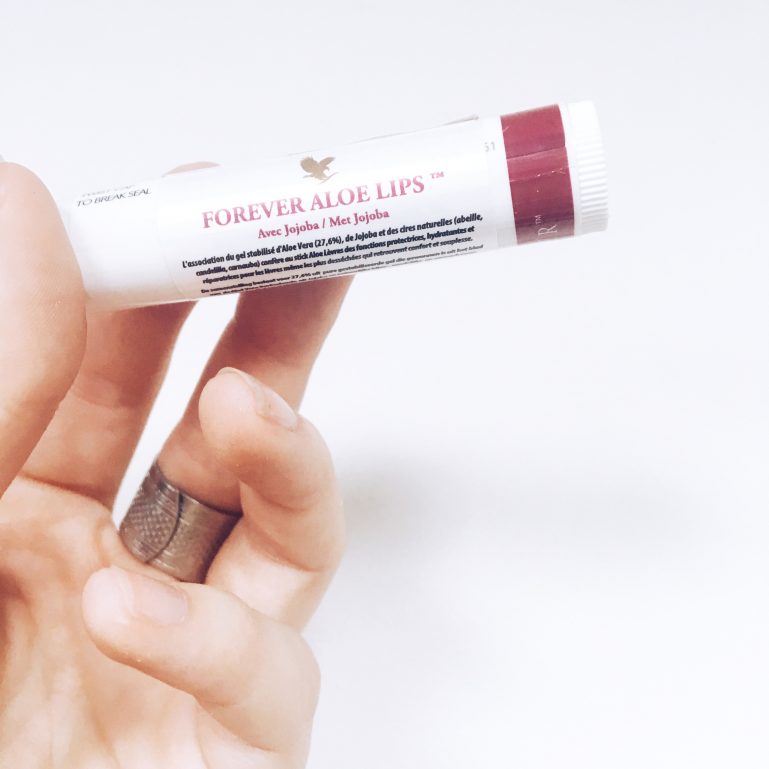 I love lip sticks! I have plenty, haha. This one completely does its job with 3 super duper ingredients : aloe vera, jojoba oil and bee wax.
*****
That's all for today darlings. I hope you had enjoy the discovery of this brand. If you want to shop these products, you can go to Forever Living's website. I send you big kisses and wish you a nice end of week + weekend soon (holddd on!).
* Thank you pretty planet for your miraculous aloe vera ! *