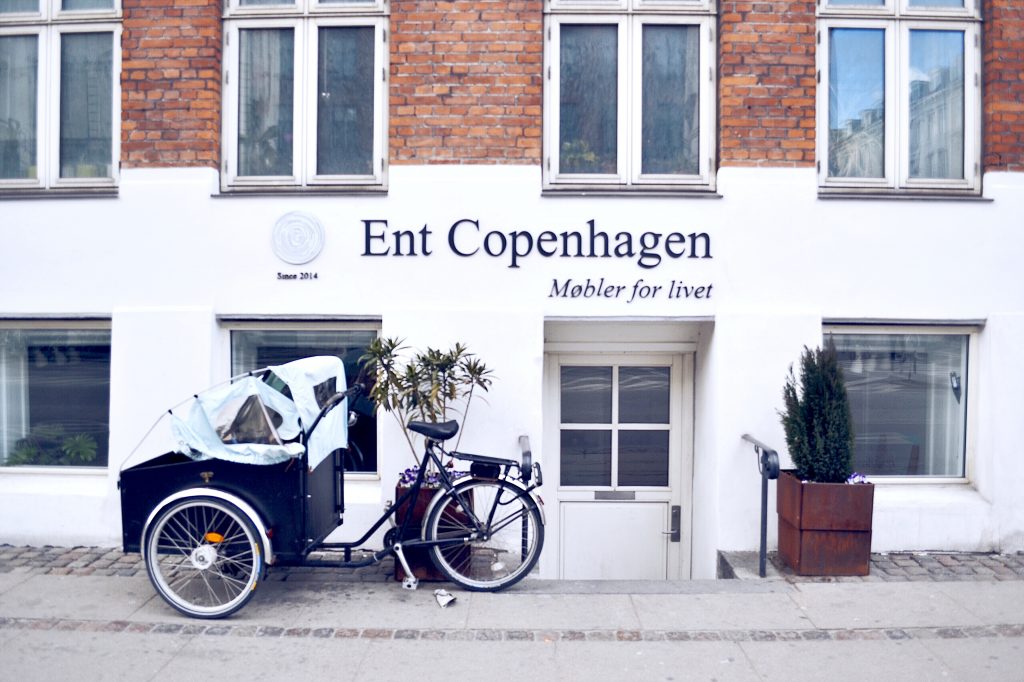 Hello my dears ! I hope you had a good weekend ! And with a little sun, (or a lot for some!). I never know what to say about weather because here in Scandinavia, spring is shy. It comes, it goes, it comes back for a little while, then it snows (no no I'm not kidding ! We had SNOW last week), then it's sunny again … We basically have several seasons in the same week or even in the same day. Haha. Not easy to know how to dress. Though, this teaches us to be weather – reactive! As soon as the weather looks nice, we quickly check the forecast mobile app, double check if it looks stable and if yes, we enjoy the few hours of sun and mild temperatures. This is what we did this Sunday in Copenhagen. It was super sunny and nice. A perfect day for chilling in Copenhagen. 
Chilling in Copenhagen
I love Copenhagen so much! In my opinion, this city is the perfect mix between "too much" and "not enough" on several aspects. Just right. Neither too big nor too small. Neither too calm nor too hectic. Just what you need of entertainment not to get bored but without the stress of the big city. You don't get million of people everywhere and endless lines every time you go somewhere. You feel the vibration of a capital city, but keeping some personal space. I just love it ! In addition, all the colors in Copenhagen are so pretty. This city, I do not know, it has something. It's Copenhagen.
We enjoyed our sunny Sunday by starting with a good brunch in a place I love and I would recommend if you are in the area : The Royal Smushi Café. A place where you can eat delicious Smørrebrød (typical Danish open sandwiches, made with rye bread) and plenty of other nice things. We personally had a good brunch! Pancakes, fruit salad, selection of cheeses, muesli, compote, scrambled eggs, bacon, jams … a real treat! And since we don't do this often in Copenhagen, we added some bubbles to it ! S'il vous plaît 😀 The little plus of this place: they make very pretty coffees (and very good to taste). Perfect for the instagrammers / bloggers among you ;). We love pictures of nice cafes.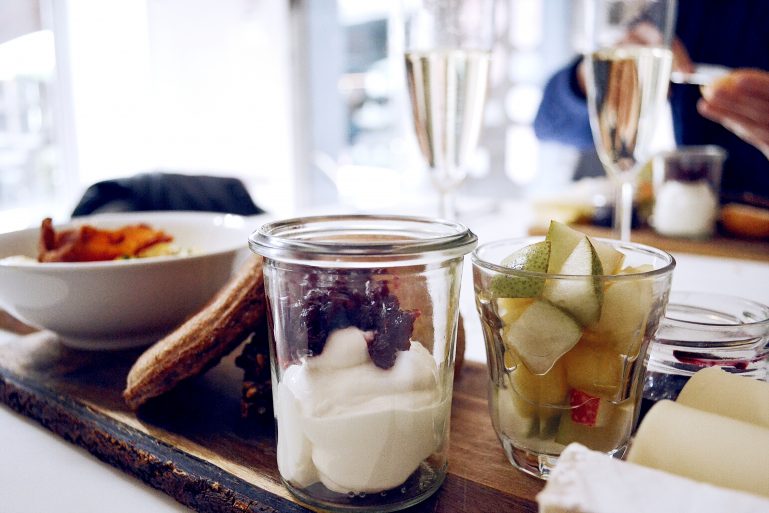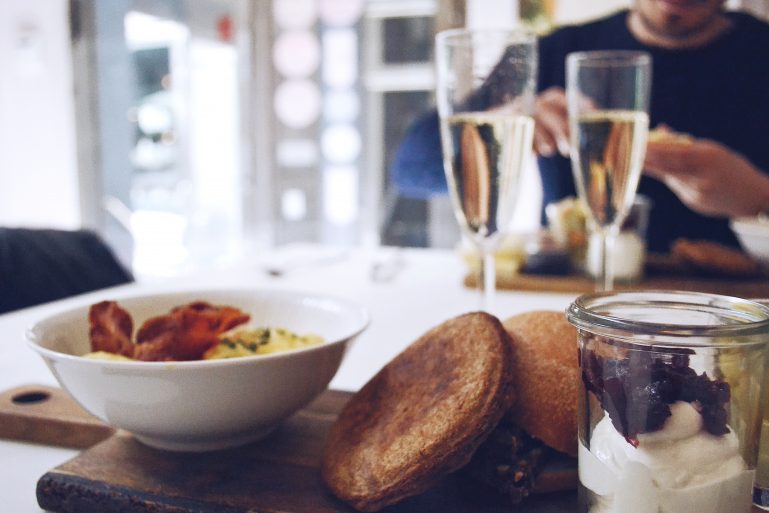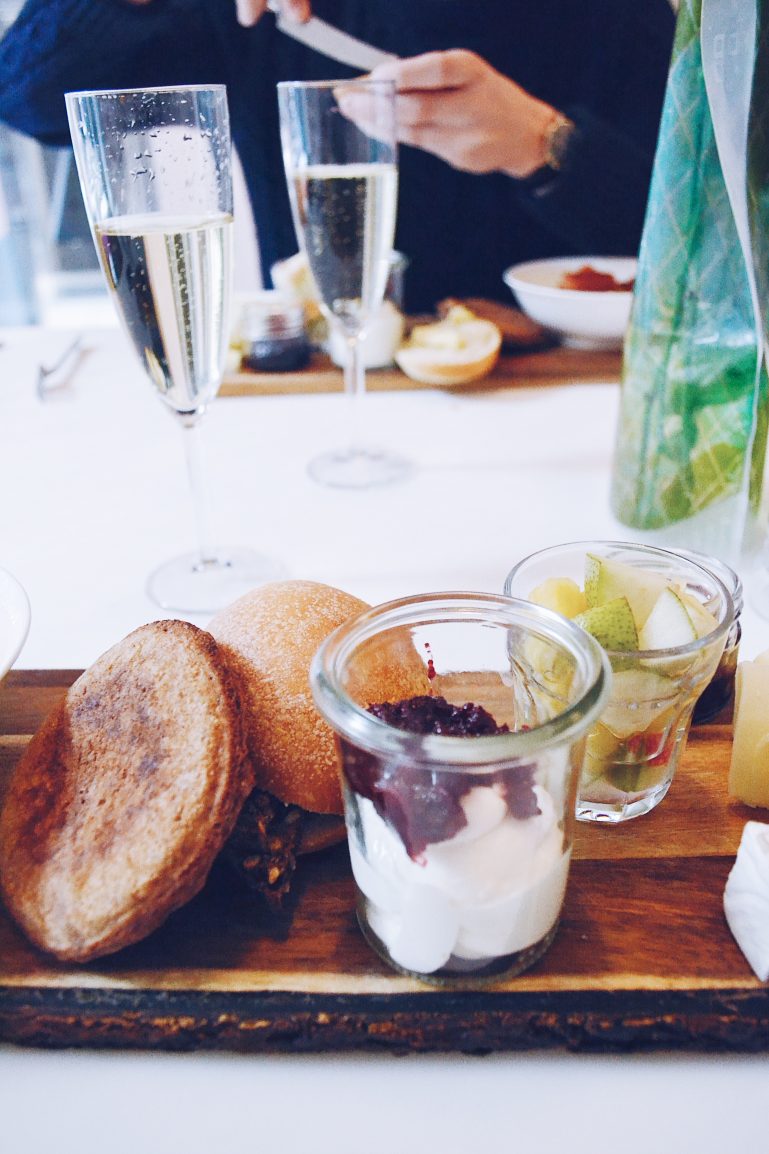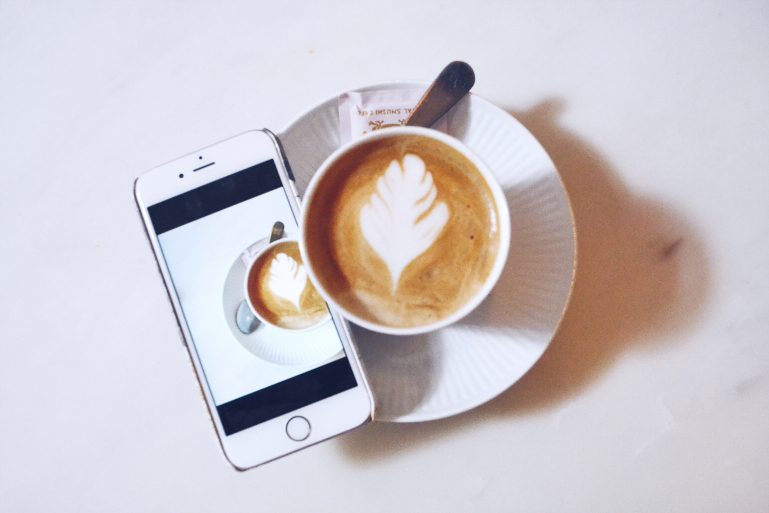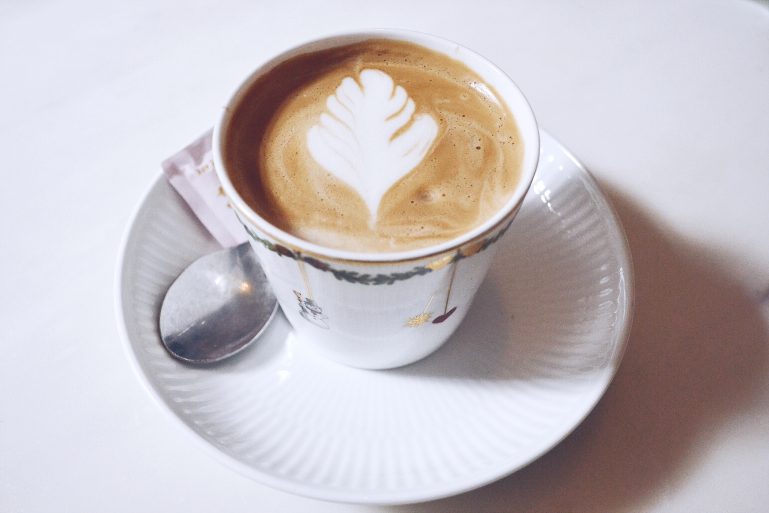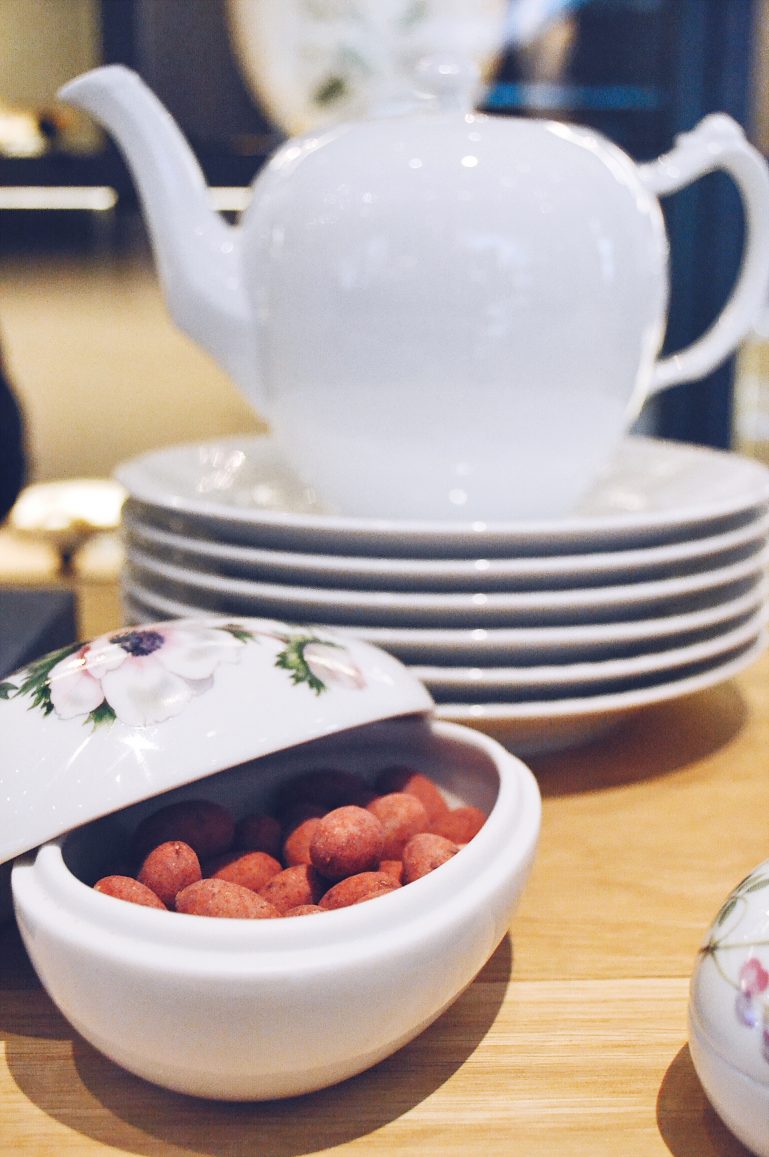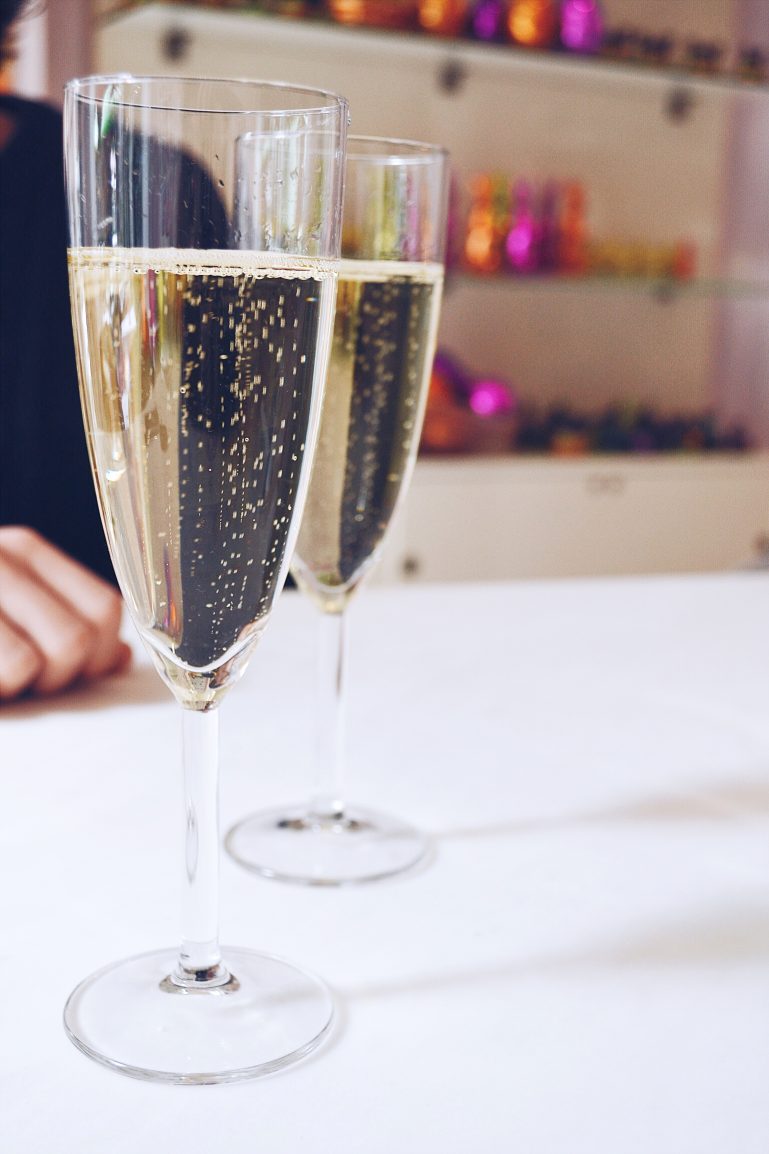 My look of the day? Chillax. I'm in love with these new trousers from Gina Tricot. Relaxed but at the same time, they look nice. A mix between sportwear and fancy sunday wear. The cut is just perfect, and they're very comfy.
To go with these trousers, I chose a small short top, but still with long sleeves and a mini turtleneck. Because even if the sun was with us, in general the temperatures do not exceed 12-15 degrees these days around here… Brrrr.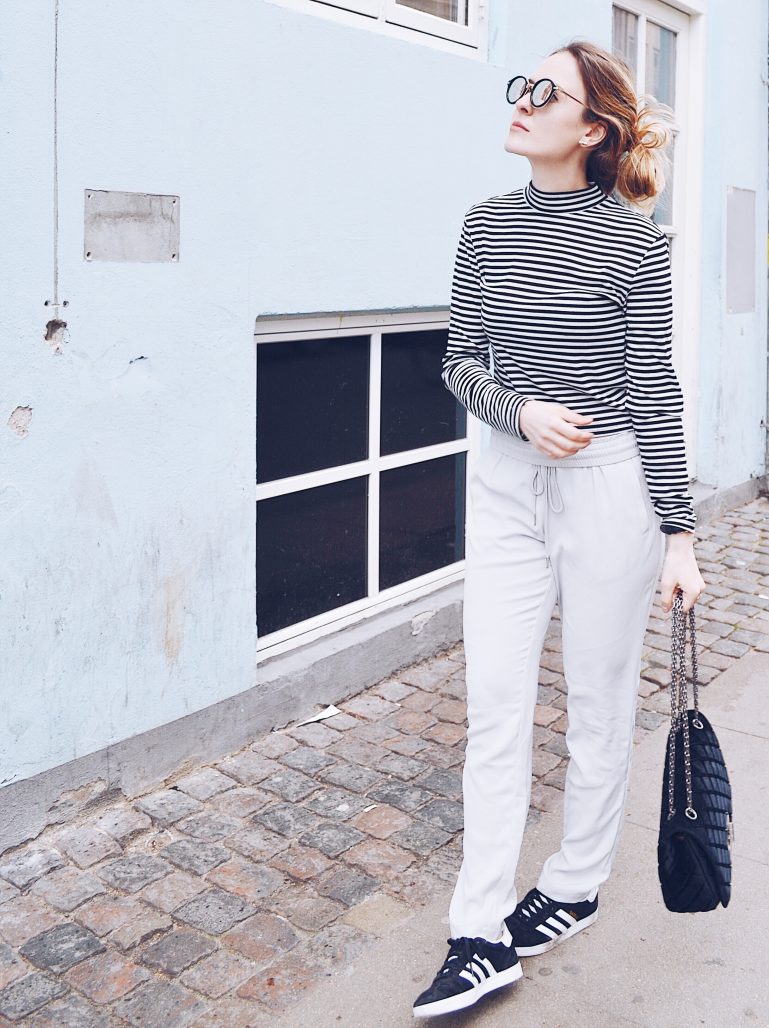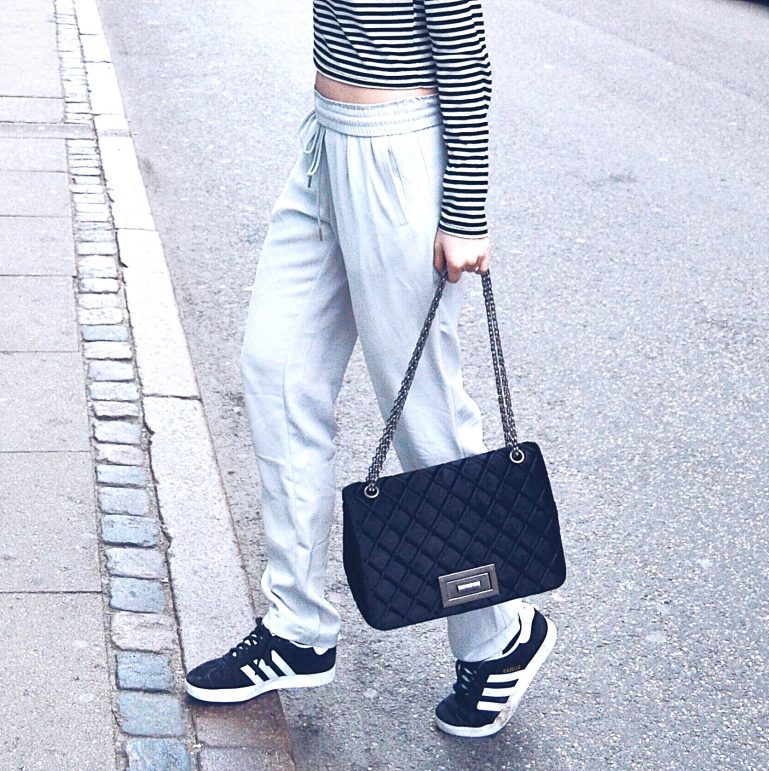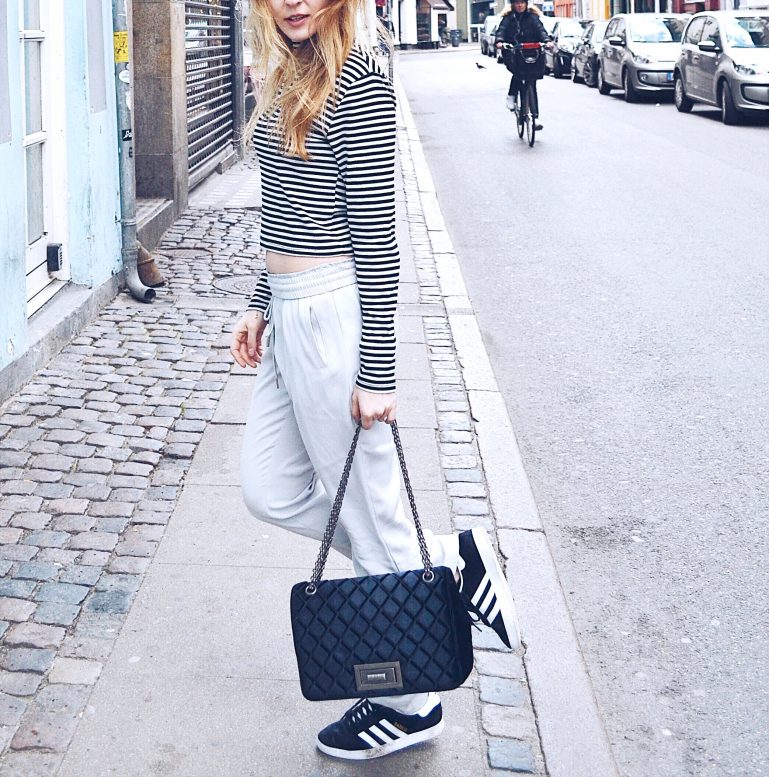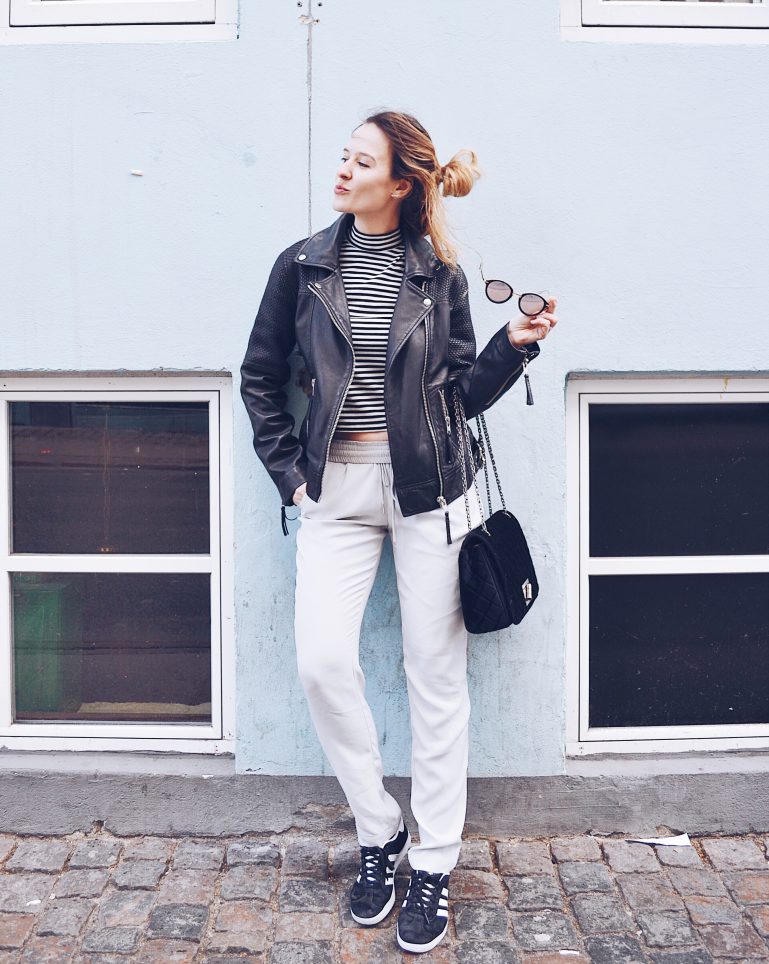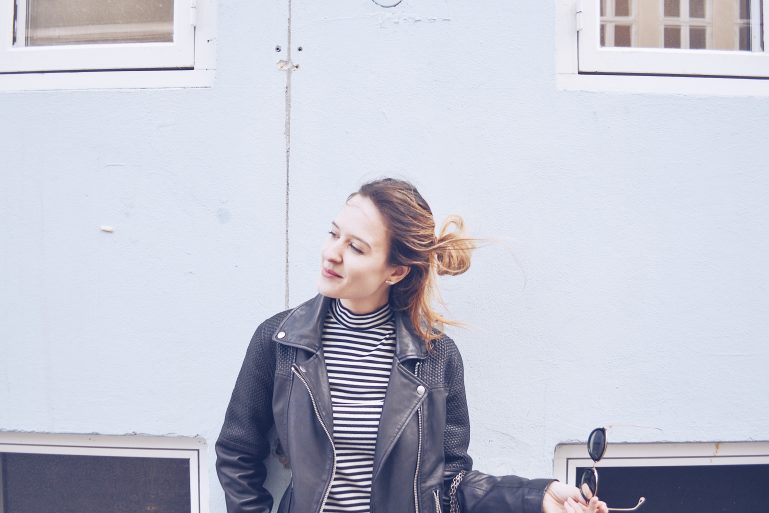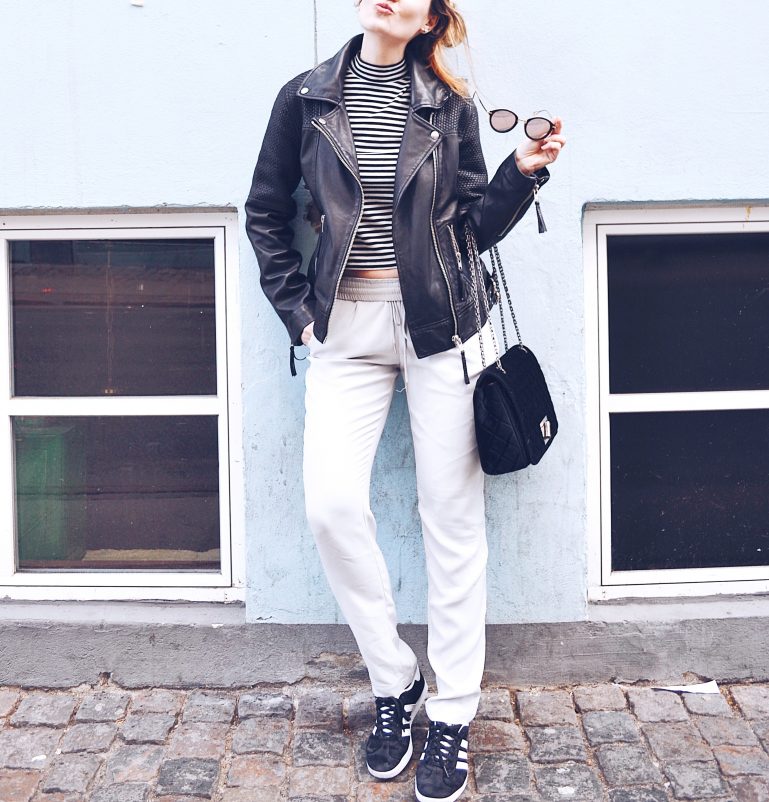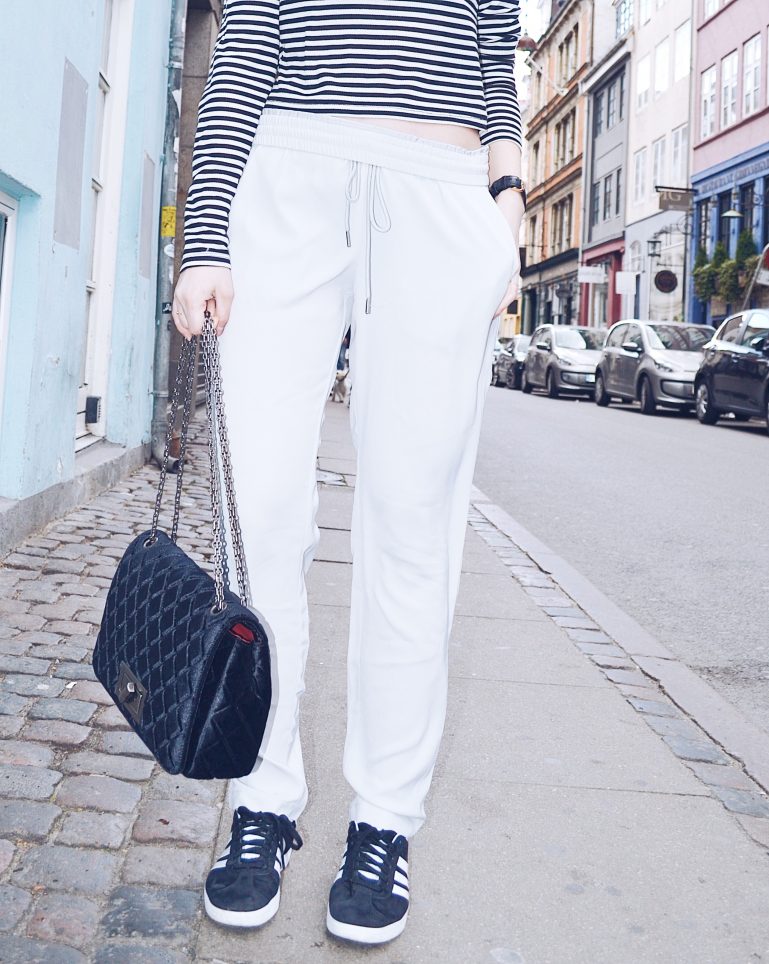 Check this selection of chill trousers and short marine tops. Super comfortable but sexy for spring! Not to mention the magnificent Gazelle sneakers in several colors! And a small cute bag for less than 30 euros.
Chill outfit = sneakers. My ultimate crush of the moment : definitely my Gazelle from Adidas. Timeless. I only have them in black but I would like them in all colors! (HELP! I shouldn't ! My bank account is going to hate this).
I chose to have simple accessories to go with this outfit. My watch from Daniel Wellington, discreet earrings and some bracelets. Then that's it. It's a chilling look, no need to do too much. As for the bag, my little padded one from Loavies goes with everything! I love it !
ANYWAY. I say yes to fancy sunday relax trousers ! And you ?
* See you soon pretty Copenhagen ! *