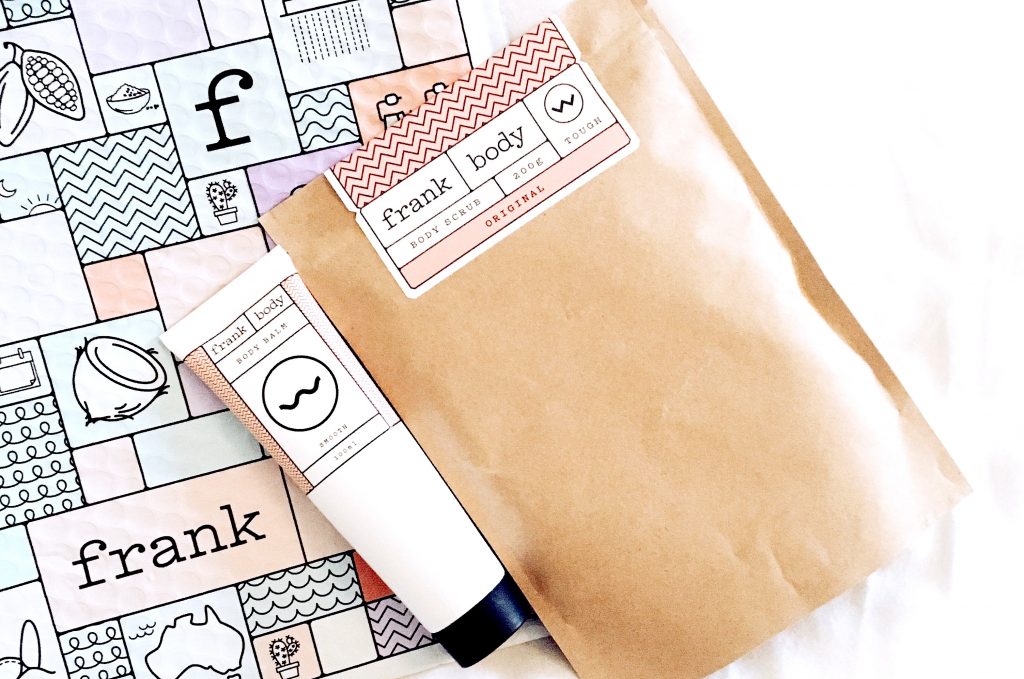 Hello my pretty feathers! This week I want to make you discover an Australian brand! I LOVE Australia as some of you must already know. I spent 1 year and a half travelling in Australia with Working Holiday Visa and it was one of the most beautiful experiences of my life. So, I have kept a small (big) place in my heart for this country, and for all that comes from it! So when I had the opportunity to test the Frank Body products, I did not hesitate. Let's talk about it!
The Australian Frank Body Products, vegan and natural
What I liked the most and was the most curious about Frank Body is the positioning (funny and friendly) and the cause behind: vegan and cruelty-free (ie no products tested on animals, but only on "babes" as they say – which means on us, chicks!).
I received two products from them: the one that made them famous, the Coffee Scrub and the Body Balm. Everything to test the famous #thefrankeffect, hashtag that they put so much forward and that buzz not badly on Instagram.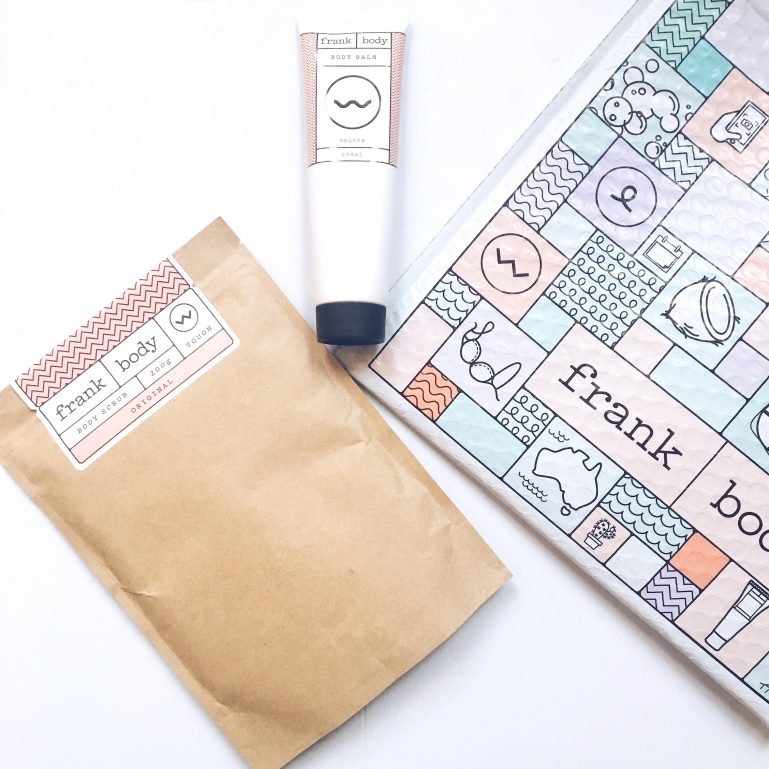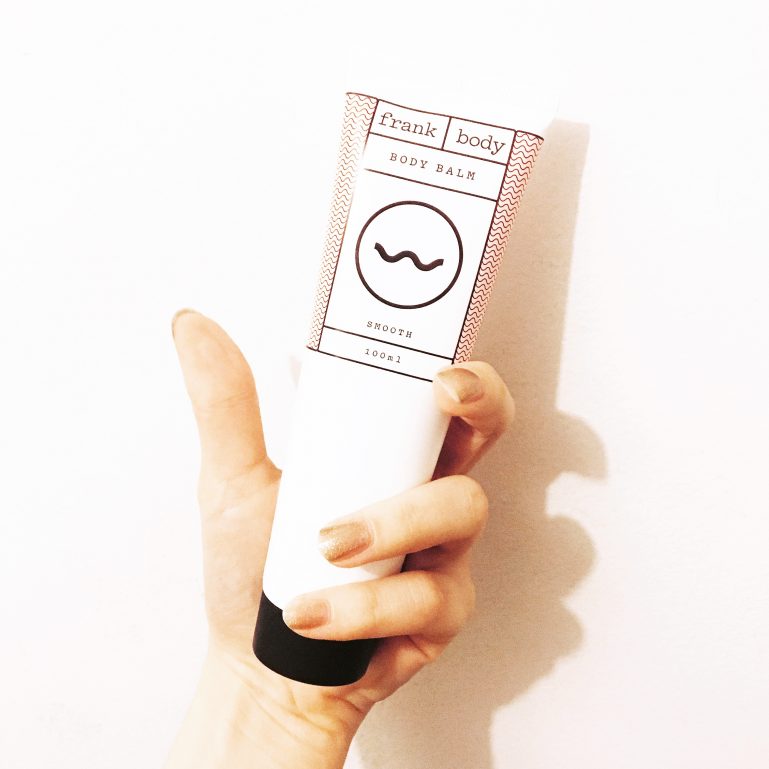 When I tell you that the positioning is funny, here is a little idea above 🙂 ! I love the tone of their messages.
Having tested this product, I can tell you that it REALLY moisturises ! The texture is ultra rich (due to the natural oils of coconut, grape seed, almond, arabica and beeswax) and you can feel that the skin is deeply nourished. The balm has no odor, it's really purely for the hydration effect ! If you are looking for something that smells good like fruity or sugary, pass your way. However if you are looking for something natural and efficient, I would definitely recommend it!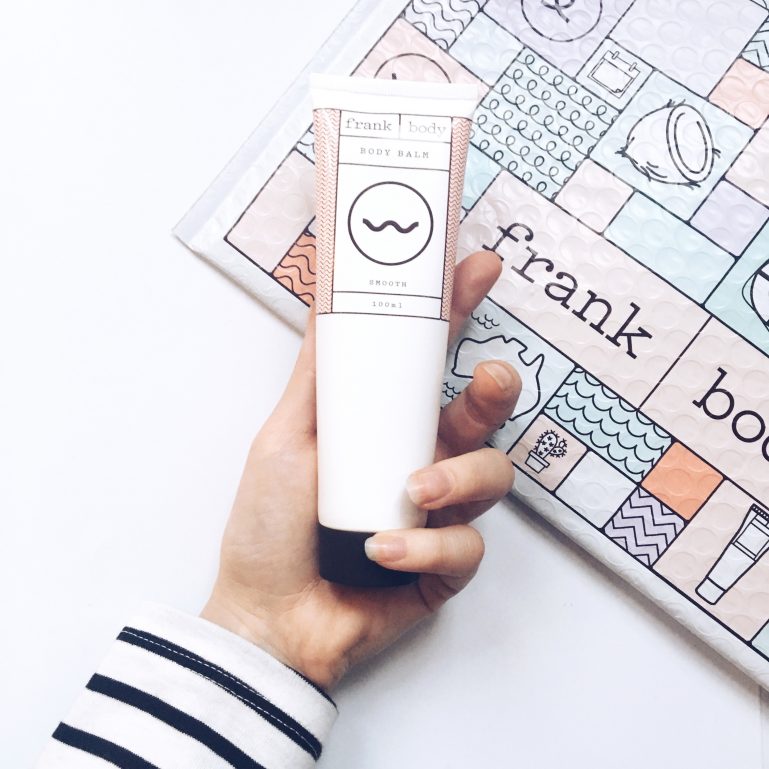 So this product is the one that made Frank Body famous! And I understand why … a little wonder both in terms of results and in terms of cocooning moment. That smell! Mmm.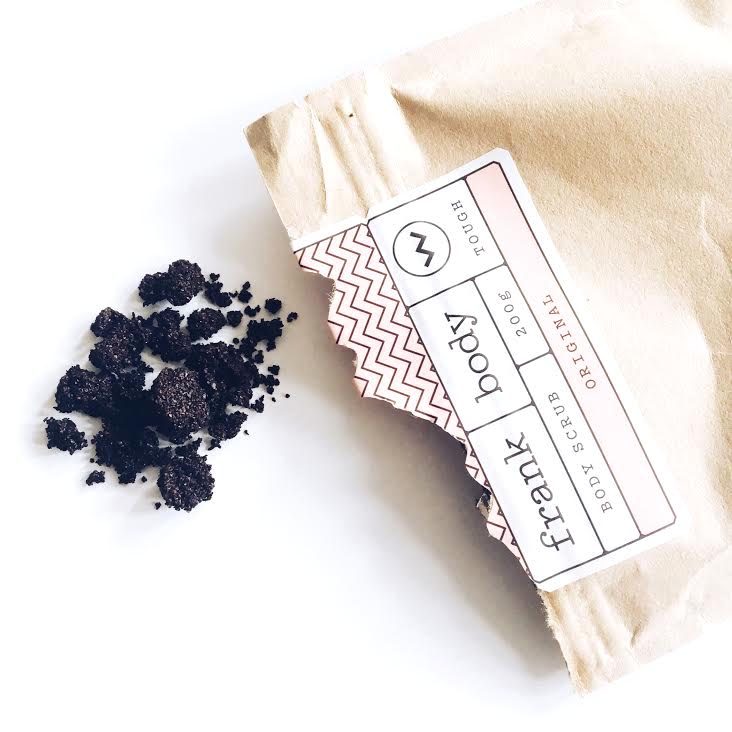 A real pleasure to apply, this scrub is composed of coffee beans, almond oil, vitamin E and sea salt. Ground coffee beans to scrub the skin and get it rid of impurities, Almond oil to nourish, vitamin E for the antioxidant side and finally sea salt because it is a mermaid secret to fight dry skin :)!
The smell is just divine, and once rinsed, the ground coffee beans leave room for a soft skin well hydrated by sweet almond oil. Total love!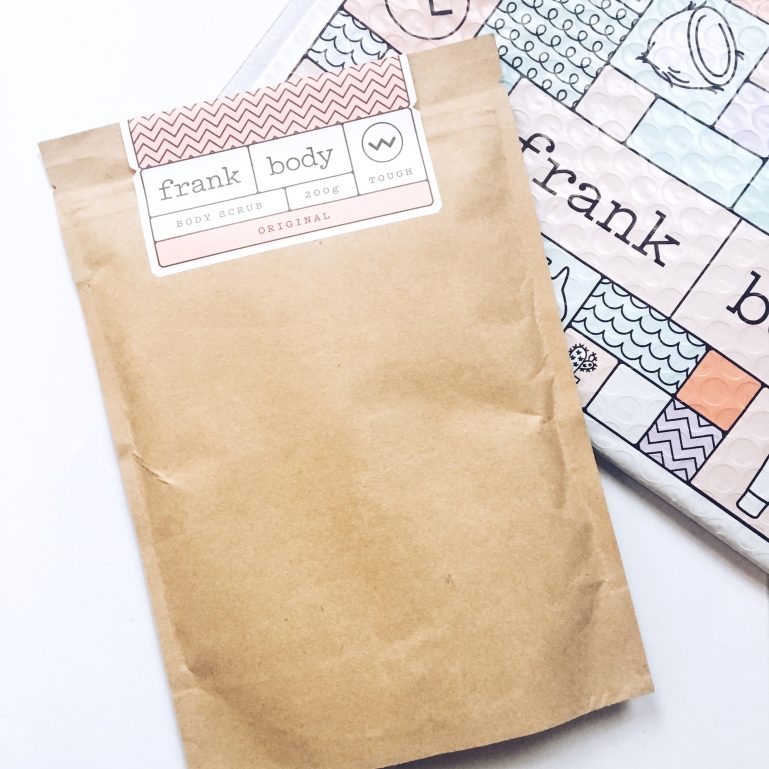 Frankly, every time I use it want to use it to make me a good coffee! It would almost fool me because the packaging actually looks much like the Skinny Coffee Club cure I had received, which is another brand that offers diet coffee. To be very honest, however, I had not followed this cure. Why? Because really, but really, I did NOT LOVE the taste! (But I've read that it had quite good results, and as tastes are personal, do not hesitate to make your own opinion of it!).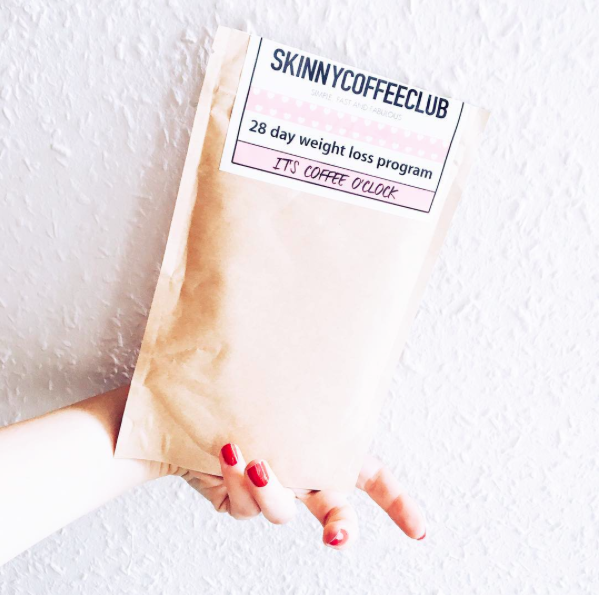 My Coffee Scrub seems to taste better. But no, haha … unfortunately, on the site it is specified that we can not eat it (apparently I am not the only one who thought about eating it ! :D).
So I will stick to a use on the skin only, and leave you on a good coffee, my little #coffeelovers.
God, I love coffee … it's funny because it took me some time to actually like it ! A few years ago I hated it and I always said, "I'm not sure I'd like one day." But yeah … here I am … grown up 🙂 ! I love coffee now! I'm a woman. Haha.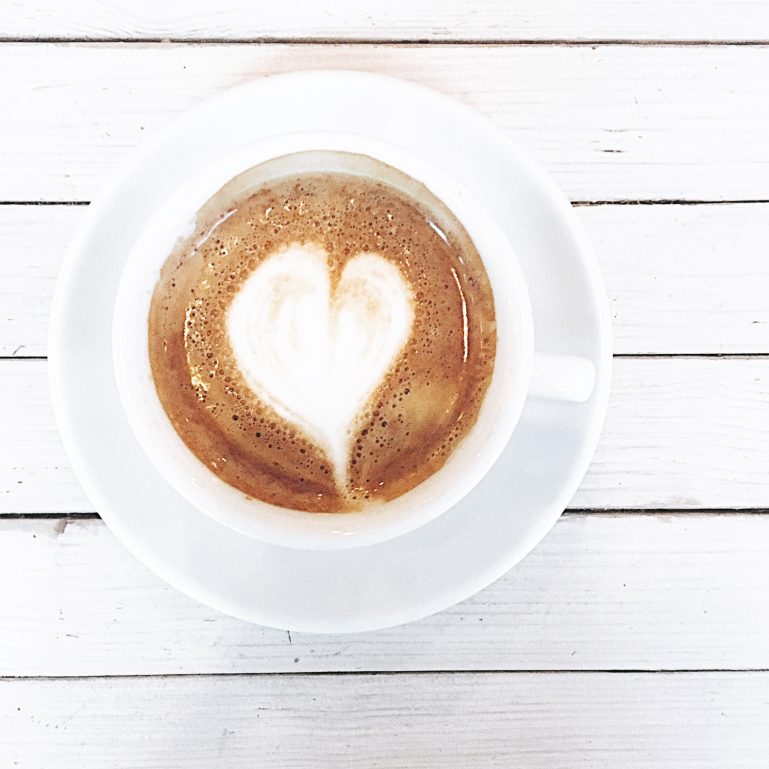 Lot of kisses and good luck for the rest of the week ! <3
+++ Did you know #thefrankeffect or the Frank Body products ? +++
+++ Are you also coffee lovers ? +++

Here are links to both products on the Frank Body website. The delivery is free! Enjoy your coffee-cocooning time my sweets!
NEW: Find all my favorite beauty products on my page Shop My Bathroom