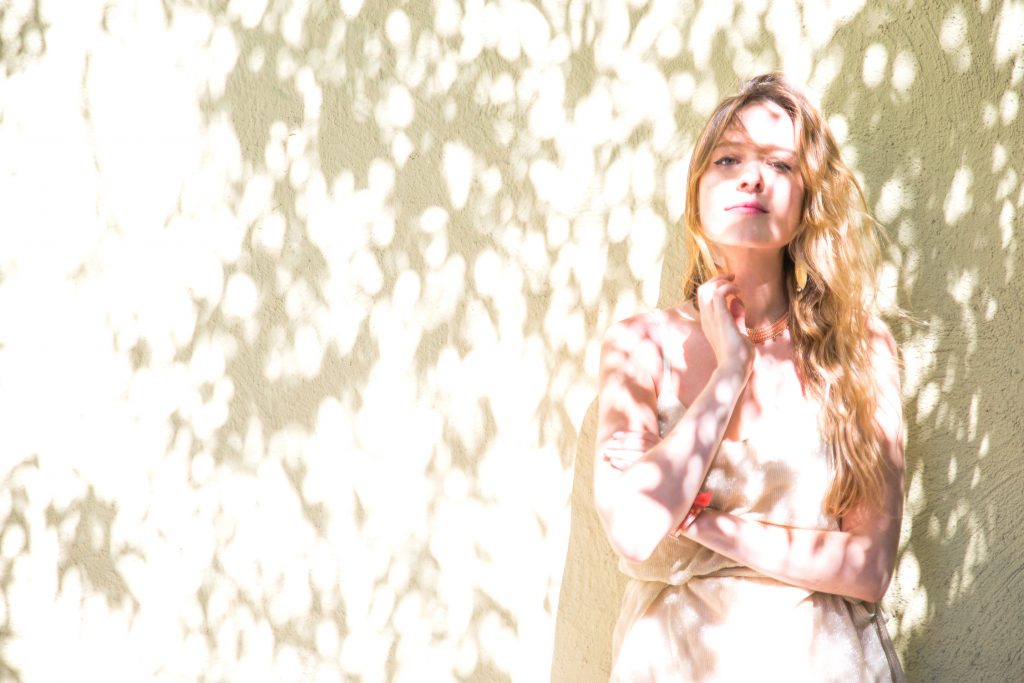 Hello my little feathers ! Today, it will be a little special fashion post ! Today, it's a special day because today is my birthday! And for a special day, I wanted a bit of fantasy! So let's play, let's play with words and images! A 100% "Plume d'Auré" or "Golden feather" look, which was the initial word play of my little blog, two years ago, when it all started … this adventure … this so beautiful adventure. For the occasion, I wear a total golden look, with golden feathers ! All in for this special day. How this little idea of a golden look was born? From my mom, who offered me all this when I returned to Paris 3 weeks ago as a symbol. As a symbol of this blog that takes me so long and that passionates me so much, that brings me so much and asks me so much. Which from a dream has become a hobby, from a hobby a passion, then from a passion a part of my work and life. A life that follows more and more the path of creativity, full of fusing ideas. A desire to create nice content, always, that brings good waves to the everyday life. Thank you nice life for allowing me to find this path that I like so much. Thank you Mom for your unfailing support and your poetry, well illustrated by this gift which means so much and to which I pay tribute today. Thank you Daddy for being proud of your daughter even though this whole world of blog and Instagram, freelancing and stuff are so unknown to you. Thank you, my love, for always being here, for being so patient with my passion and my crazy ideas everyday, for always supporting me and especially for helping me with so many things. Thank you for being my blog partner, because without you nothing of this would exist and today I want to salute your precious help behind the scenes. Thank you to you, nice brands, that trust me for wearing your colors and messages, and that keep me inspired everyday. A big thanks also to the professional photographers who surround me, for their talent and eye for so beautiful clichés (poke to Tanja, who made such beautiful golden shots for this look). And finally thank you, my dear "little feathers", readers and followers for your presence, your kindness and your comments. None of this would exist without you, it is you who make this blog live, as well as all that surrounds it. And thank you for keeping me inspired every day with YOUR content that I always watch with pleasure. This interaction fills me with happiness. Today, I am 28 years old. Wow, getting close to 30, it feel crazy. But I am happy to age, and you know why? Because today, I am satisfied with my life rhythm. Because I've learnt to listen to myself. Because I found something that makes me vibrate. And because every day I am grateful for everything that happens to me. So again, THANK YOU for making this possible.
… Fiew … what a long intro. Haha.
Now, look time 🙂
Twenty eight, and happy
So here is my golden look to celebrate my twenty eight's birthday. A look that counts more than any other because it's chosen by my sweet mother, who just found the perfect outfit for that special day.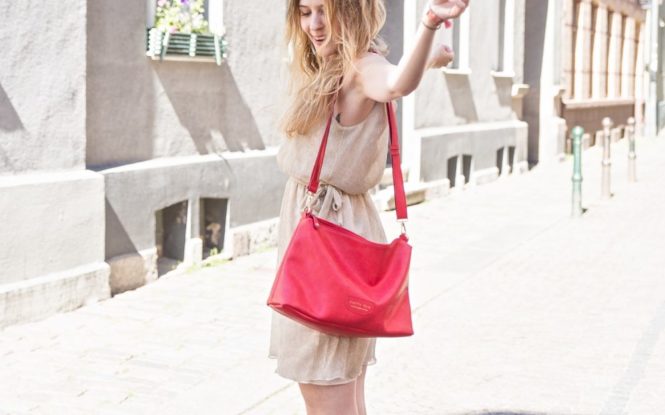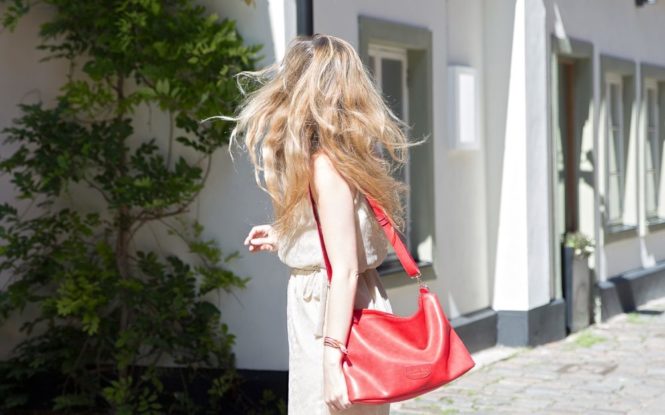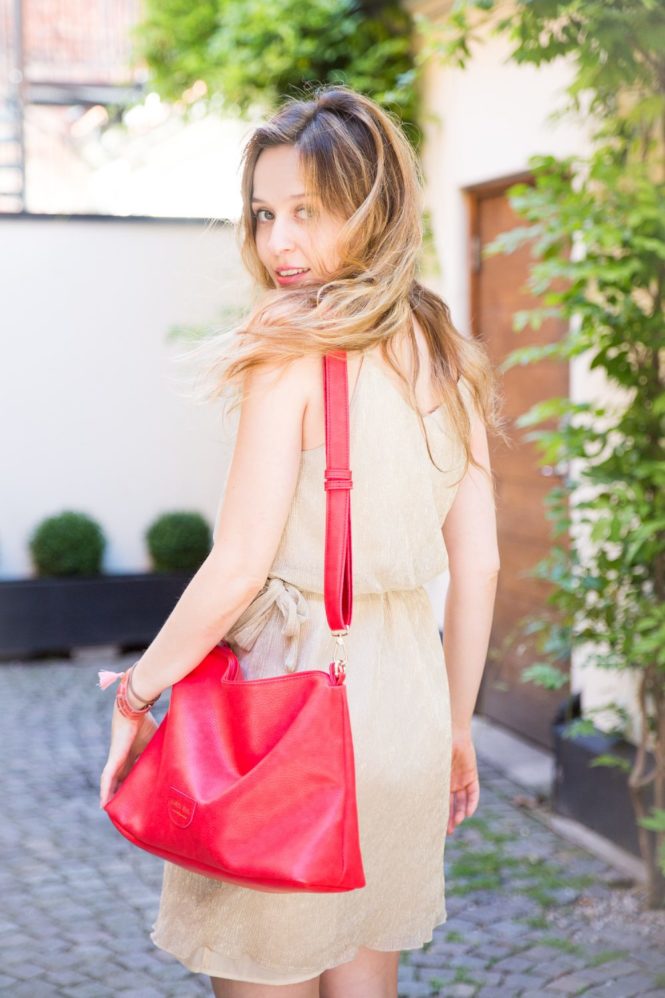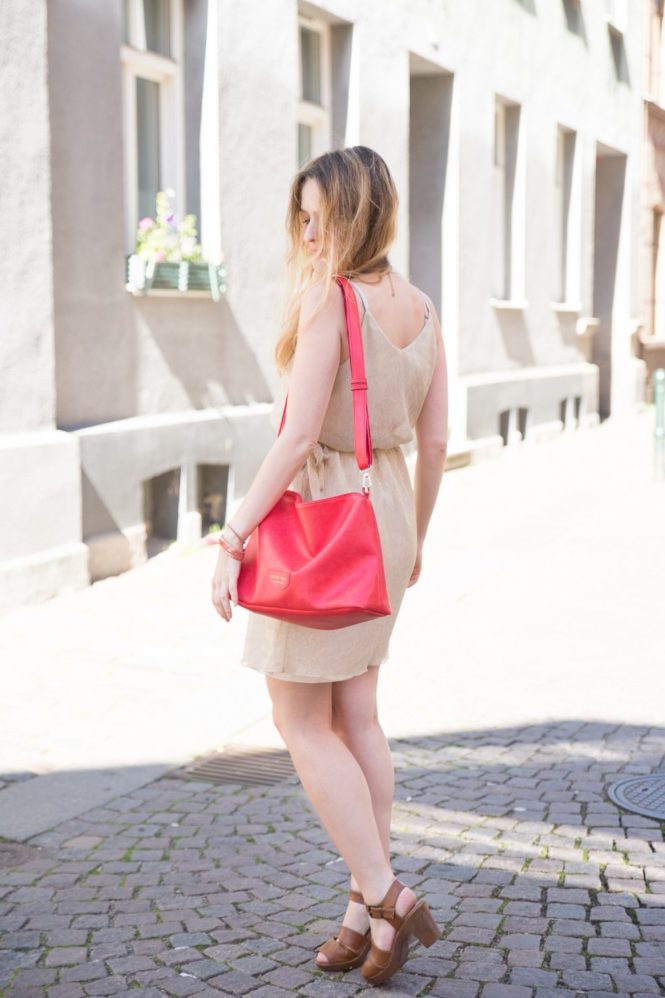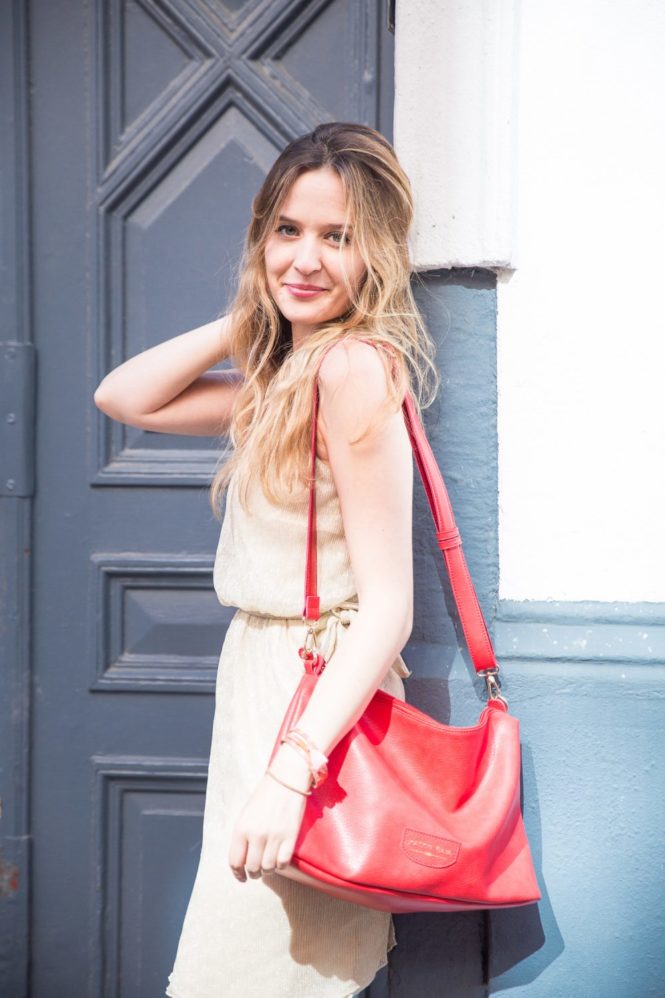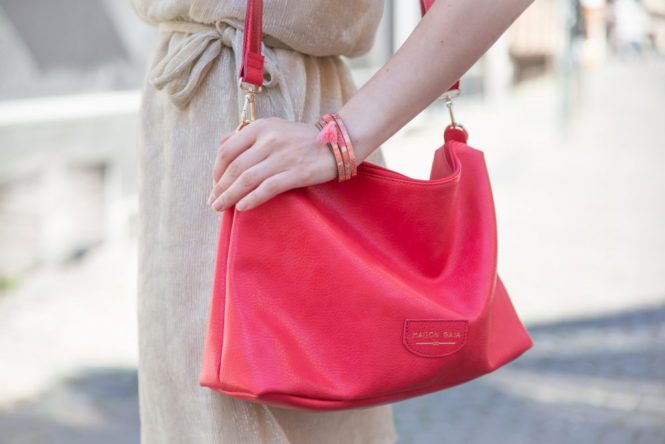 Just love that golden dress that is, in addition to being beautiful, very comfortable and perfect for the summer. I associated it with a red bag for the little touch of colour that I always like having in my looks.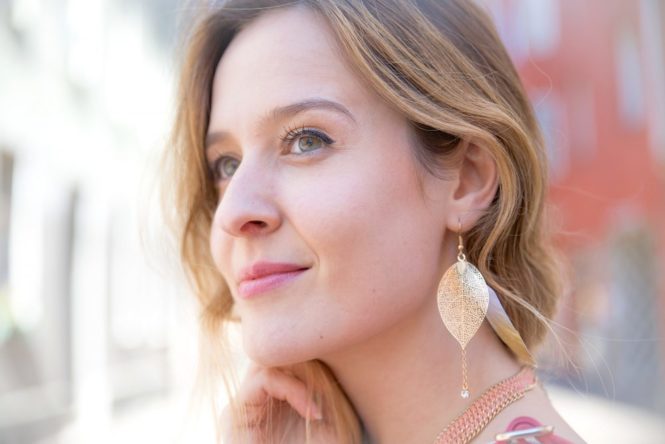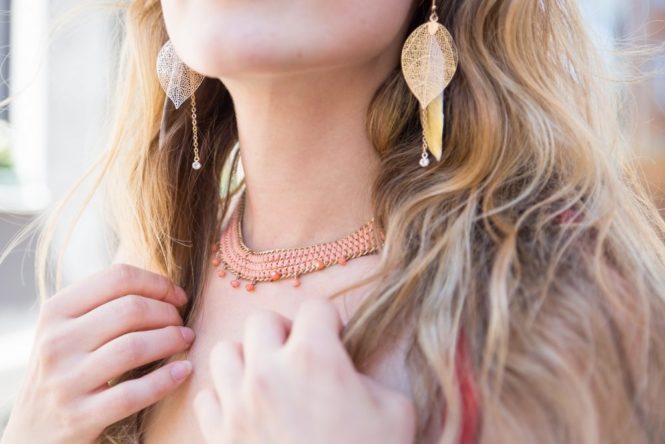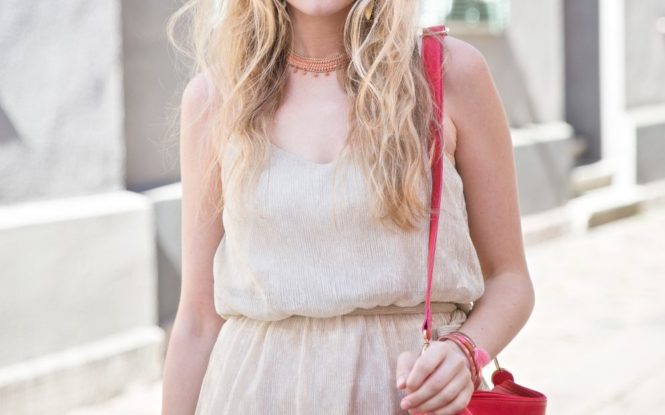 As for the jewelry, also chosen by my sweet mother, they fit the dress perfectly and complete the golden theme. I also love the necklace. It brings some pink softness to the look, just like this pretty bracelet with its tassle.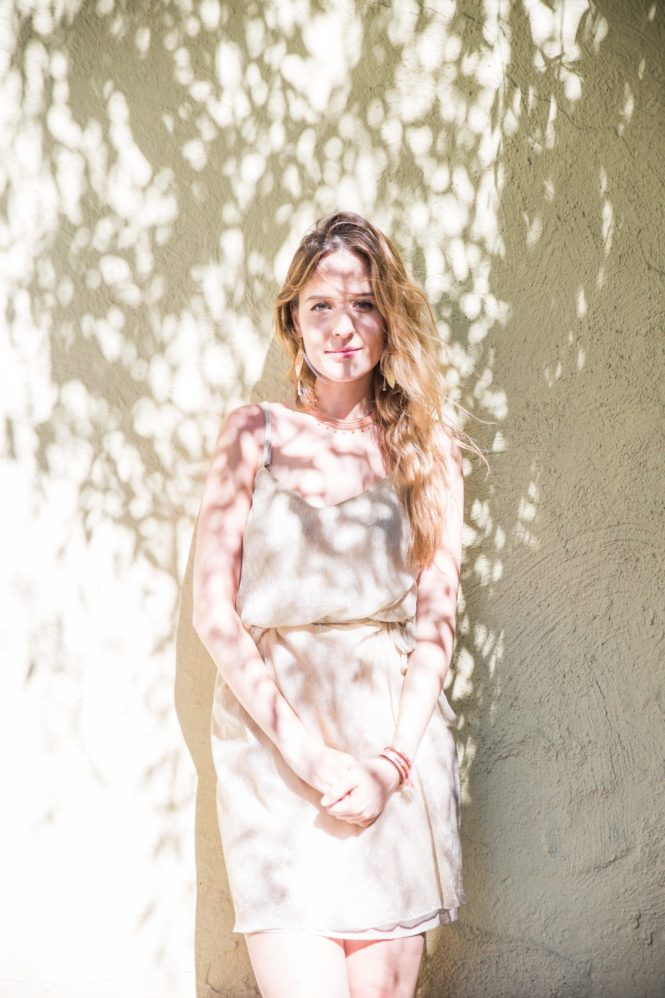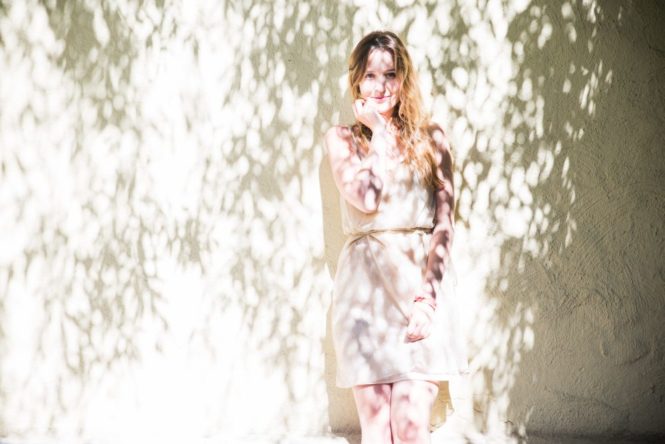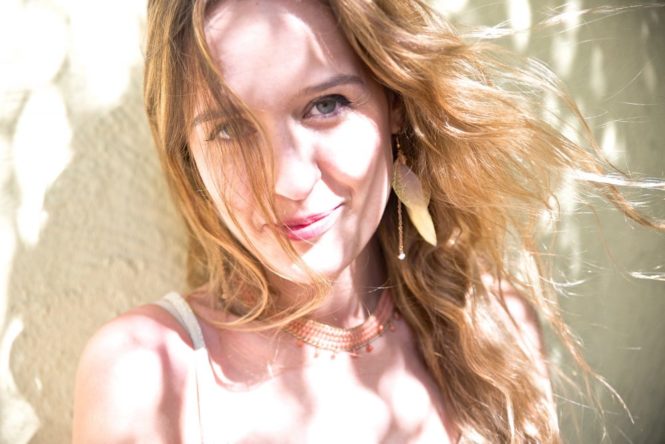 Another big thank to Tanja for these beautiful golden photos. I am delighted that this blog can make me meet such talented people. I let you go see the rest of her work on her instagram account @tanja_photography.
And because a look post never ends without a shopping selection, here is a nice selection of golden dresses to give you a golden look this summer:
And of red bags : 
And of Swedish Clogs :
---
Here you go my little cats, I will end this special post for a special occasion. I will finish by hoping, as usual, that you liked it, and hoping that this adventure will go on. That my content, my articles, my photos and all that I propose will continue to please you, and that I will celebrate my 29s and even all my 30s with you and more. This small community we are creating is full of good vibes and happiness, and I wish it the longest and prosperous life possible. Would not change a thing. So again, A BIG THANK YOU, and a lot of kisses ! Take care and have a beautiful week !
* Million of golden kisses *
Credits : 
Photos from Tanja @tanja_photography
This post contains affiliate links from RewardStyle