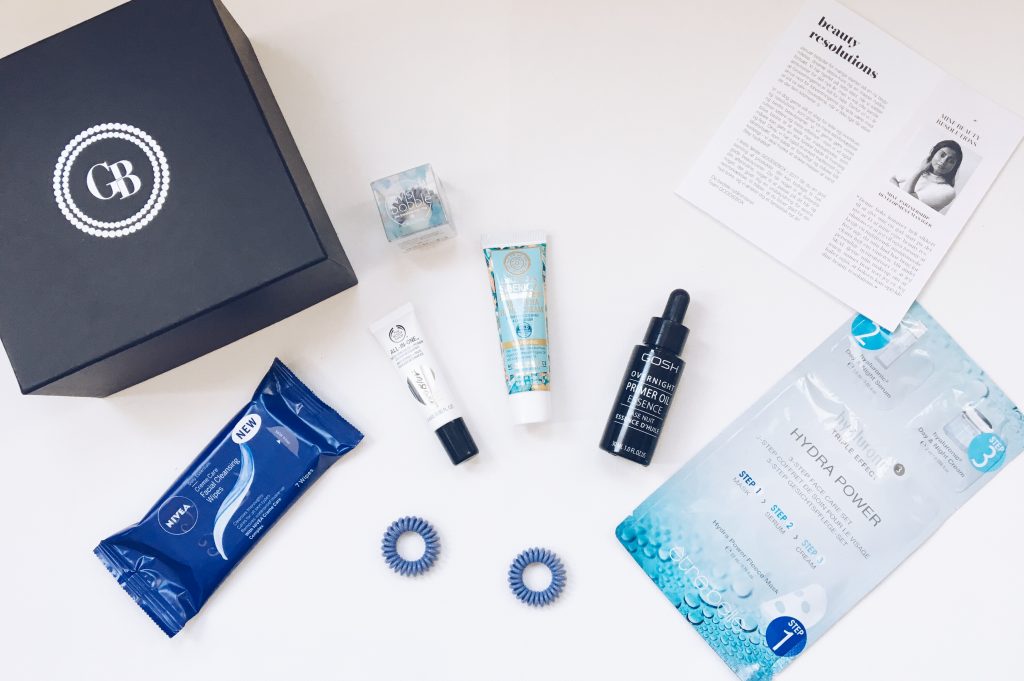 Happy Wednesday my little feathers! How is your week? Today, we will talk about a beauty box that we should have talked about for a long time: Goodie Box. Indeed, I've been a member for more than 8 months and I love it! I do not get tired of it … So it was time to dedicate a blog post to it. One thing before we start : this box is only available in Denmark. So, beautiful Danish people who read this blog, GO for it. Not registering would be pure madness 🙂. For the others (outside of Denmark), take it as a beauty / travel discovery : the good point is that for once I will not tempt your wallet and that this article's purpose will be to show you what is done elsewhere. A little beauty trip, in some words. Let's detail the content of the beautiful Goodie Box.
Goodie Box Denmark : my favorite beauty box
I am sure that this name is not new to some of you. I talked so much about this box both on snapchat and Instagram ! I love it ! For those who do not follow me on snapchat or Instagram, do not hesitate to take a look at my accounts (my nickname is plumedaure for both).

Goodie Box is the reference beauty box in Denmark.

Of course, as a blogger I immediately decided to subscribe. Then finally, over time, I made contact with the team and we are now collaborating together on the long run.

And I can tell you something: whether as a customer, or during our collaboration, I have never been disappointed with the products!

It's always great. I discover a lot of brands (Scandinavian often!) and I love it.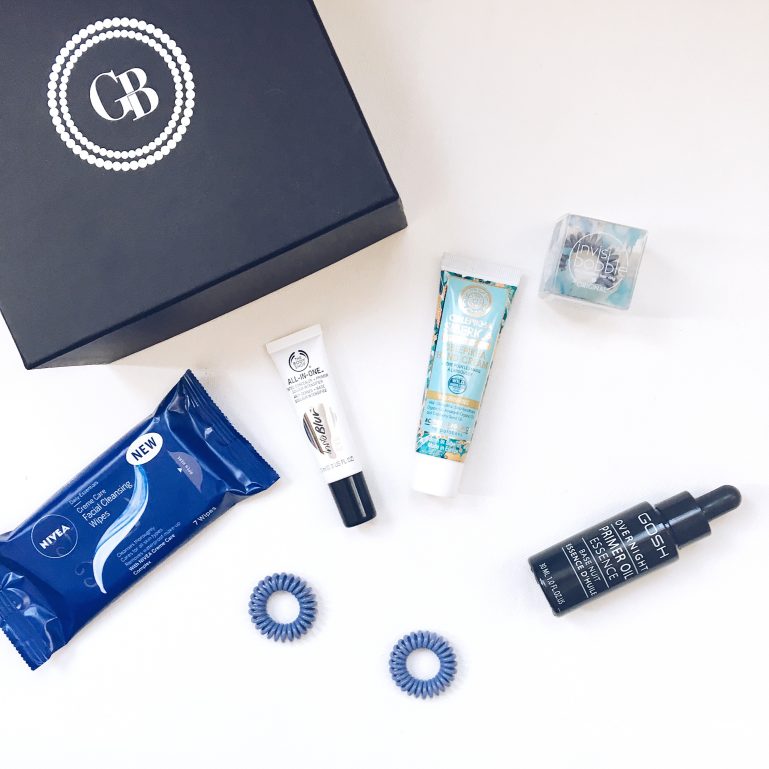 Here is the content of the January box :
An overnight primer oil essence from

GOSH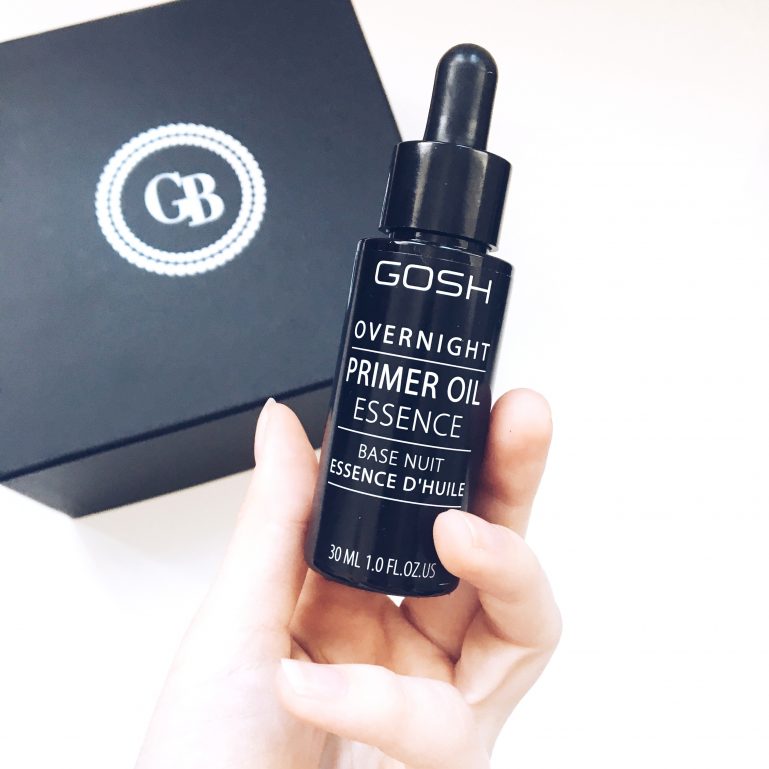 I knew this brand name and had never had the opportunity to test one of their products. I have a very qualitative image of it at first sight … This oil is very practical to apply in the evening, and contains ultra moisturizing ingredients : lavender, argan oil, jojoba oil, blackberry seed oil And vitamin E. Everything to relax and repair the skin at night, to make it beautiful in the morning and ready for a new day.
A pink lip gloss from

Look Lips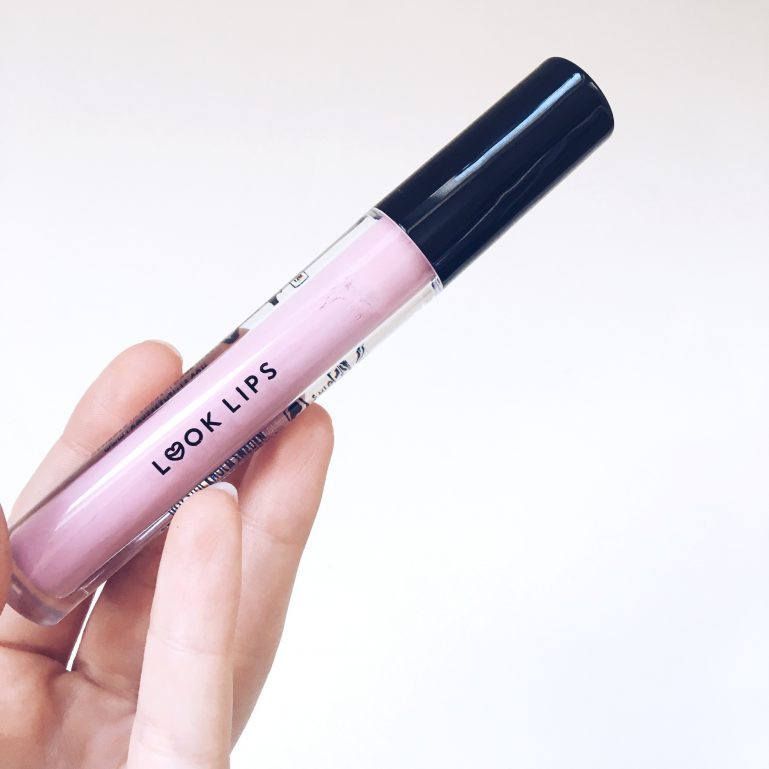 A nice color and a sweet / fruity smell like I love. Very nice packaging, in short, the kind of small product I like to have :).

A tinted concealer from

The Body Shop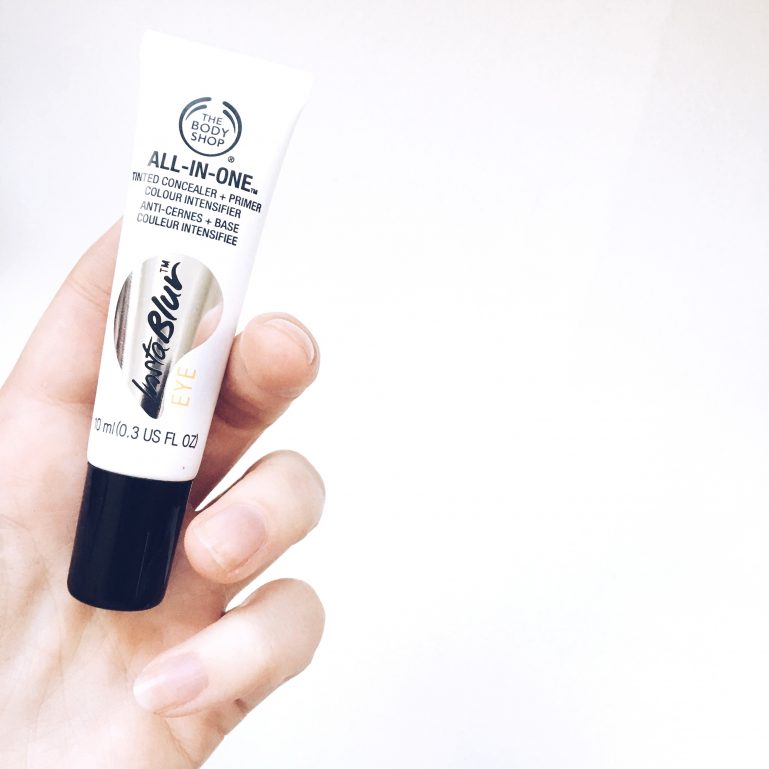 First, I love The Body Shop! One point marked here. Second good point: I had no concealer. I do not really use this product because I confess that so far I did not really need it. But it is true that it happens to me from time to time (especially these days with the ULTRA loaded work agenda) to have dark circles in the morning. So it's great. Now I have a concealer to save my dirty ugly looking mornings. Haha. In addition to a concealer, it is also a primer to eyeshadow, so I can also use it for this purpose when I apply some (which happens also very rarely so here again I did not have this type of product). For example, I received a beautiful sparkly eyeshadow in the Styletone box, and this primer will be perfect I think! Thanks Goodie Box for sending me things I miss in my makeup kit! : D

Small update a few days later: so in fact I did not like at ALL this product. The consistency is super weird! It's almost like cheming gum. Super difficult to spread ! It becomes likes small bowls. I did not really understand the purpose of such a weird consistency. It almost looks like it's out of date? Any idea girls? Anyone from you who tested it?
Hairbands like I see everywhere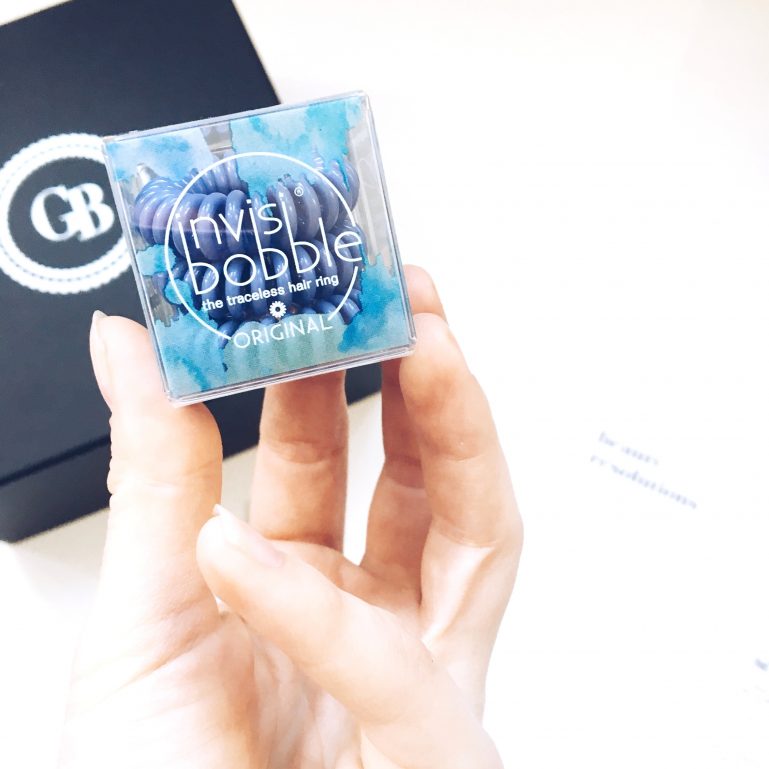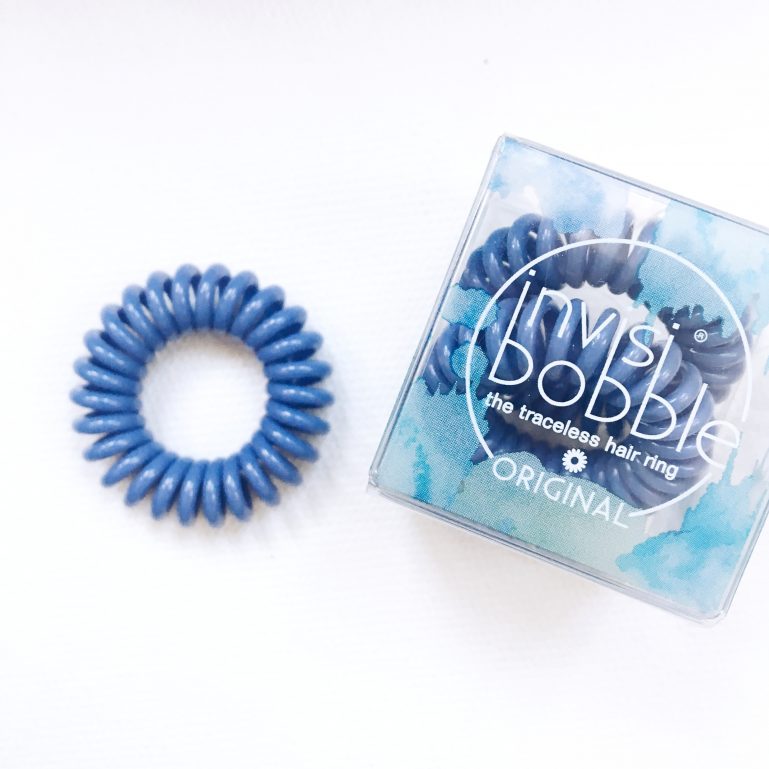 Well, those are from InvisiBobble (so cute name by the way) but I see them everywhere ! They are famous for not damaging the hair. Result? I just love it ! They are very soft indeed and especially they give more volume to my ponytails (because they tighten less). I don't really use them for buns or breds though. But for the ponytails: yes yes YES!
A hand cream from Oblepikha Siberica

 
I love the brand name … My boyfriend had received a product from this brand in The Man Box (which is also Goodie Box, by the way, but for the guys) and I was so jealous! Their packagings are so beautiful. Only by looking at them, you travel ! This cream smells super nice and is also super moisturizing which is perfect for my poor little hands which are all dry during winter … :). Mmm, poor me!
+++ Do you also suffer from dry hands in winter ? +++
Facial cleansing wipes from 

Nivea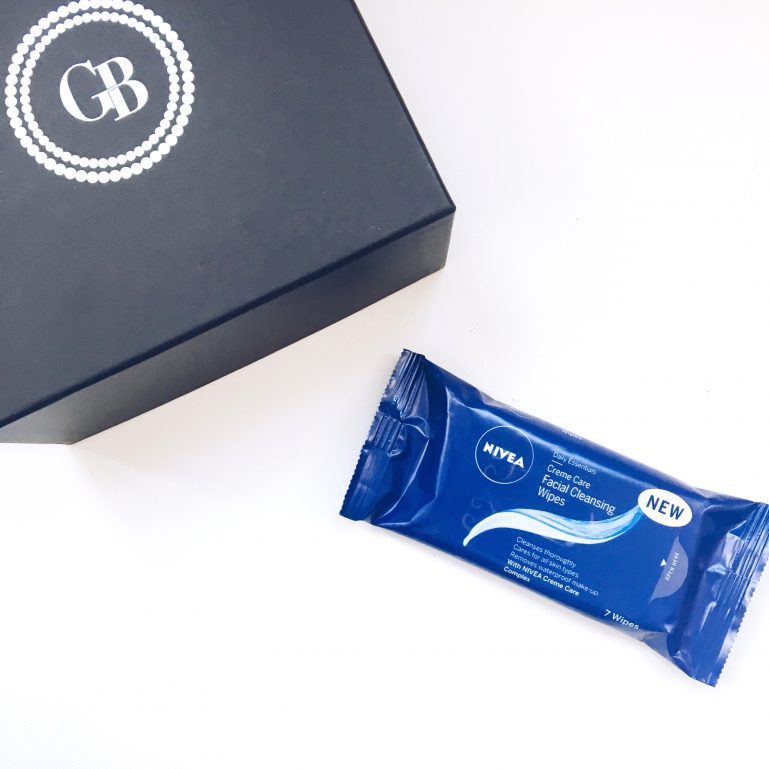 Here, there is something funny. In fact what you must know is that between my 12 and 18 years old I would say, I used ONLY cleansing wipes to remove my makeup. So I tested a lot of them ! Then, one day I found it irritating (especially for the top of my eyelids – don't ask me why) so I started using micellar water instead. I started with the SVR (pharmaceutical brand) and then I discovered the famous Crealine H20 from Bioderma and since then I only use that one. Since 8 years… I'm a loyal customer ! So when I got those wipes, I thought "Okay, good. Practical for travelling maybe." But I tried them last night, and I have to say … SU-PER sweet! A silk pad for the face, which smells good and which cleans perfectly without aggressing the skin, leaving it fresh and hydrated. I might start buying wipes again !
+++ Do some of you use cleansing wipes in your everyday face routine ? +++
To finish, a 3 step face care set sample from  

"Être Belle"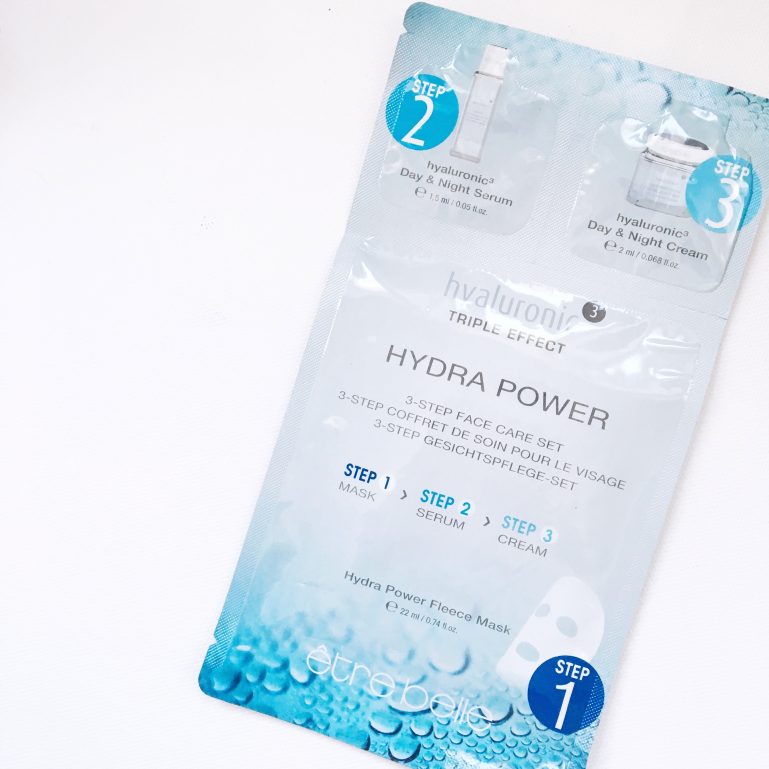 Well, the name itself says a lot. HAHA. It means "To be beautiful" in French. The sample actually contains 3 samples of the complete range : the mask, the serum, the cream. I like to have this kind of samples for a cocooning moment when I travel, for example during a weekend. Perfect for an hour of "me time" at the hotel!
Here you go babes. The discovery of Goodie Box is over! As a bonus, here are some pictures of the contents of the previous boxes. Because yes, it's been a while I'm receiving them! 🙂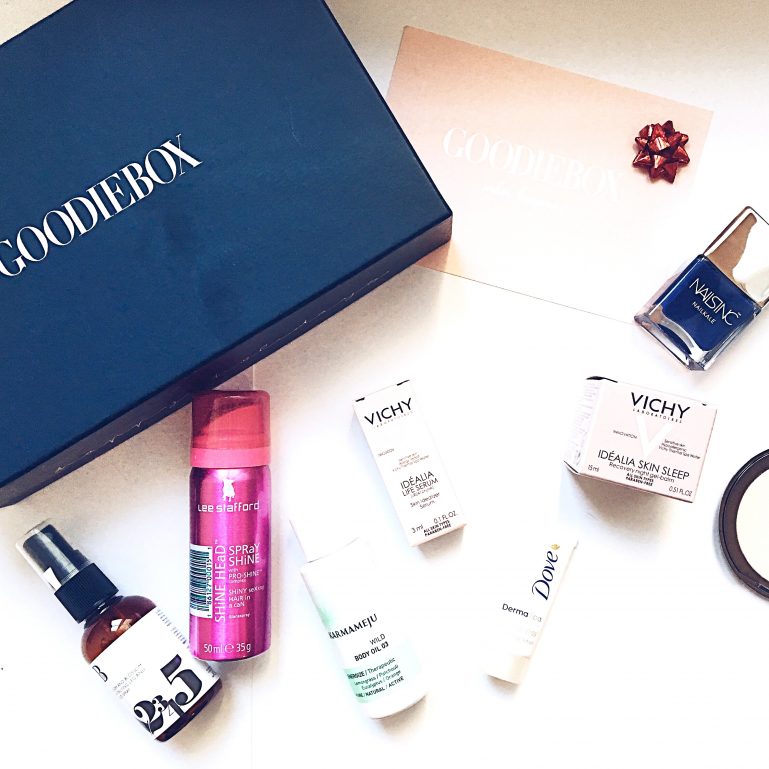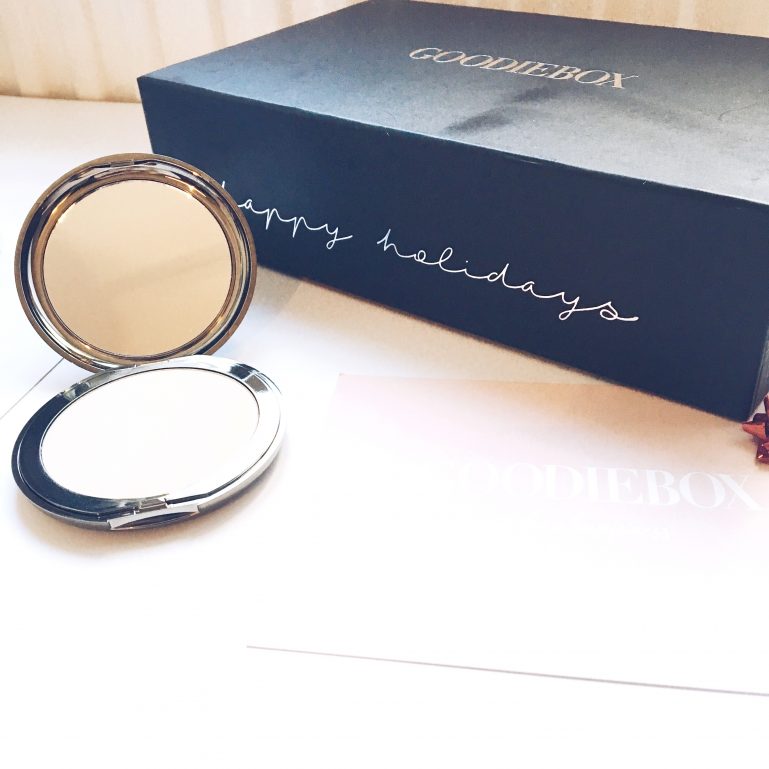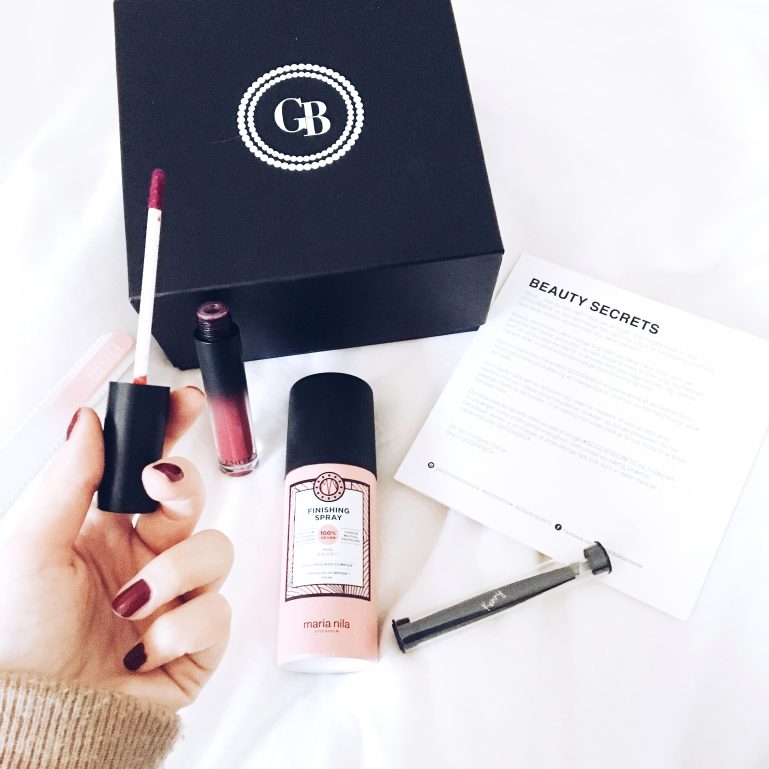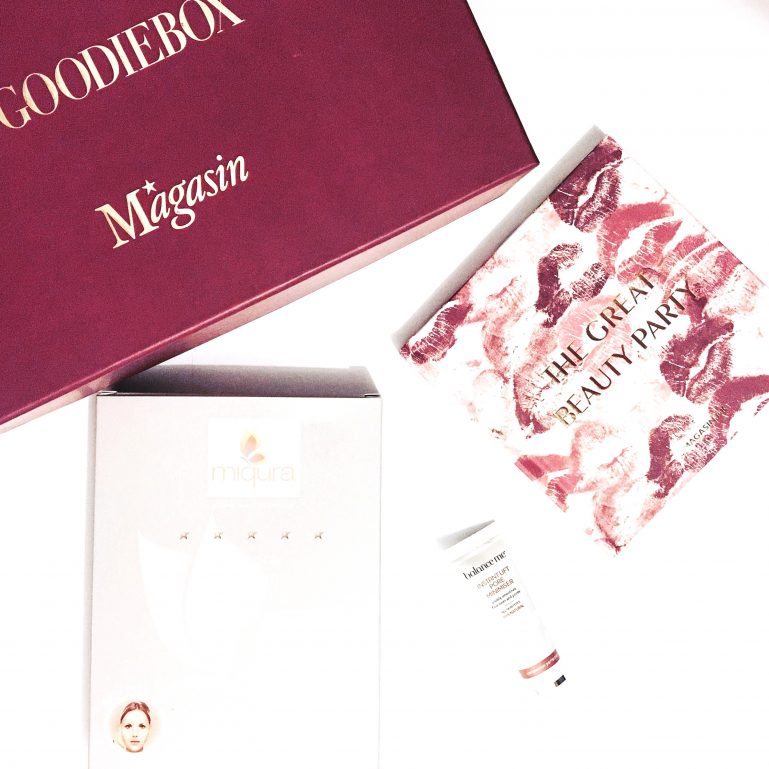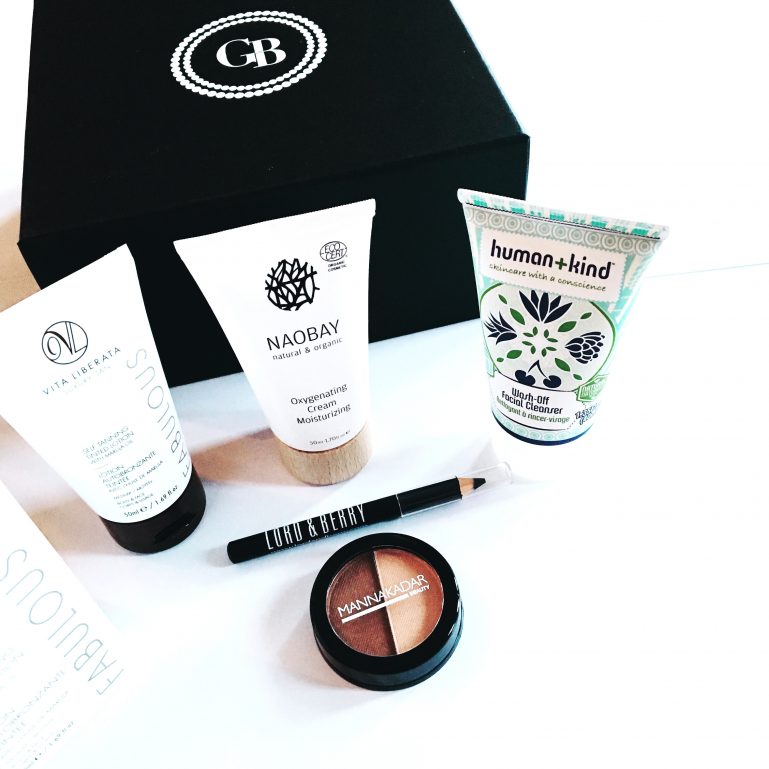 Enjoy the rest of your week ! <3 Plume d'Auré 
+++ Did you already hear about Goodie Box before reading this article ? Maybe on my social media ?  +++
+++ Would you like to be able to order it outside Denmark ? +++
+++ Danish beautiful people, would you like to register ? +++
Credits :