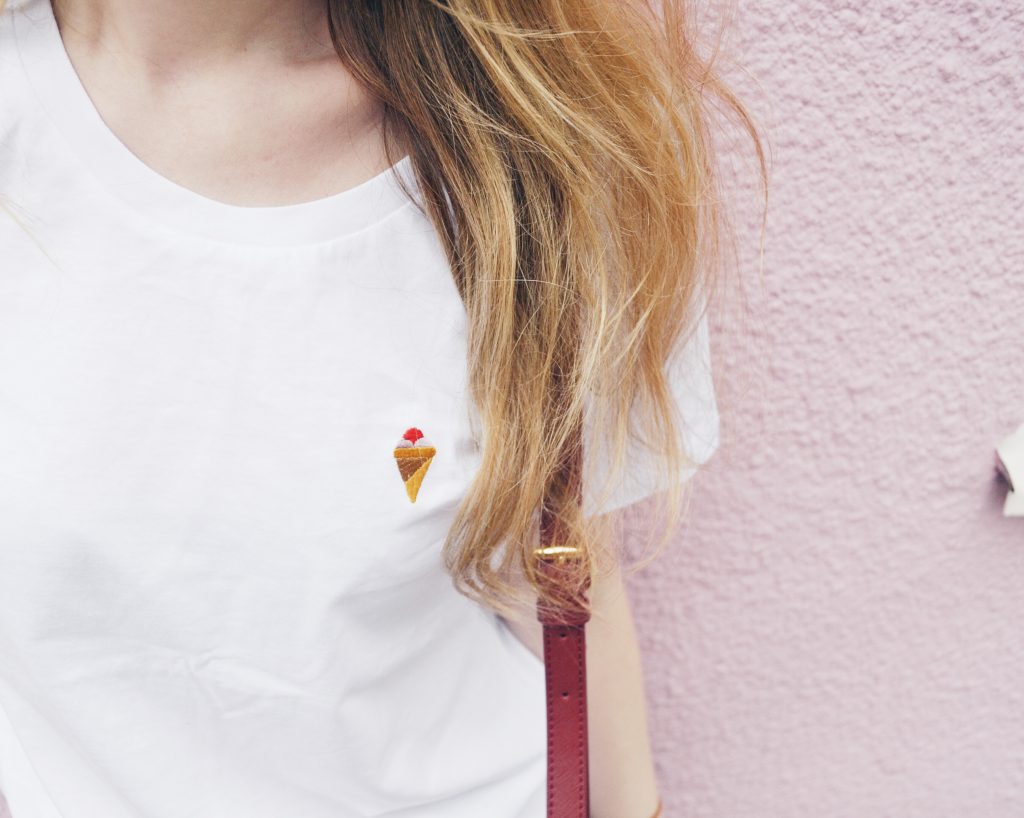 Hello April ! And hello my little feathers! I can hardly believe it, but here we are, April is here! So quick! It's spring, sun is shining, birds are singing, flowers are blooming, days are becoming longer, we go out in t-shirts … Yeehaaa! I wrote this blog post in the middle of packing this weekend, because as most of you who follow me might know, since this morning, I live in a new apartment! I invite you on my snapchat + instagram  stories (plumedaure) in the next days because I will bring you with me in this new adventure of life. It will be a bit messy at the beginning (normal) but I really look forward to showing you all that! In short, even if this weekend I was drowned in boxes, I did not forget to shoot you a little look because my baby blog always remains a priority, whatever the context is! So, today, I present you a comfortable, springy and fresh look, which fitted perfectly my activities of the weekend.
Hello April : a comfortable and spring look
When the sun shines, it's just so nice to finally wear t-shirts and show our arms! We have been hiding them for so long under big sweaters, ahhh… this feels good ! So I present you my little favorite of the moment: this Minimum Fashion t-shirt with its small ice cream ! Simple, but cute. I just love it !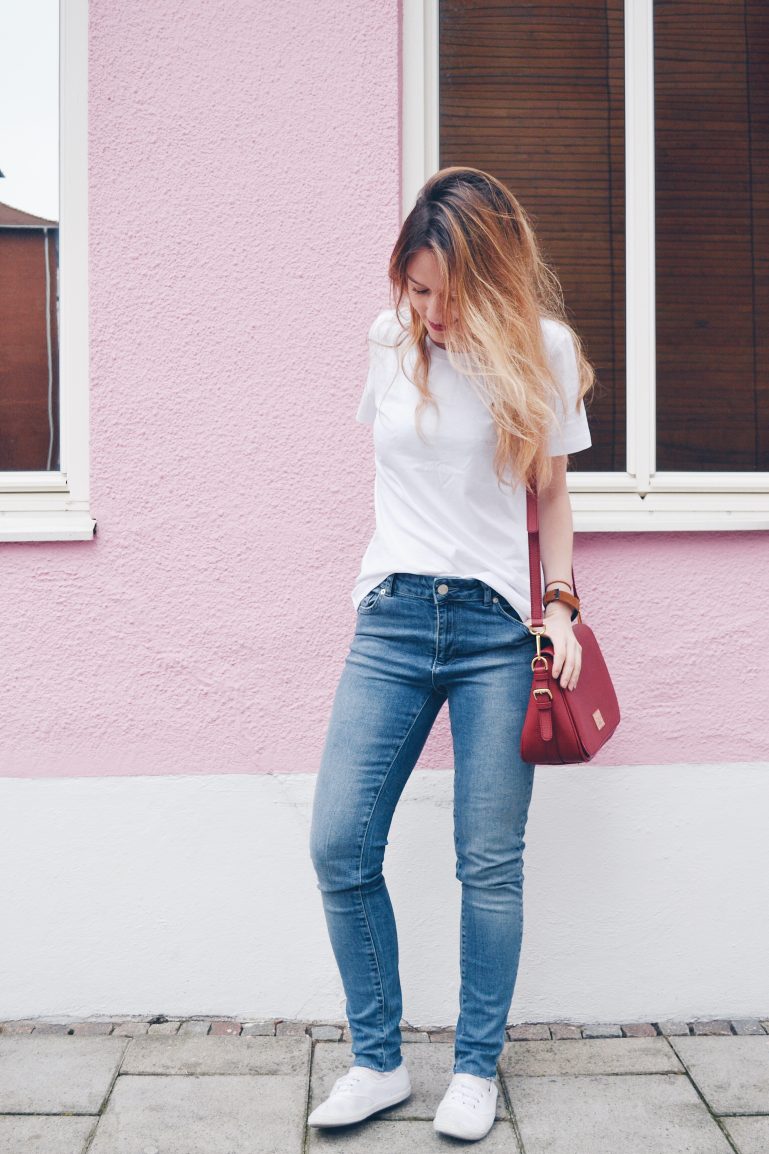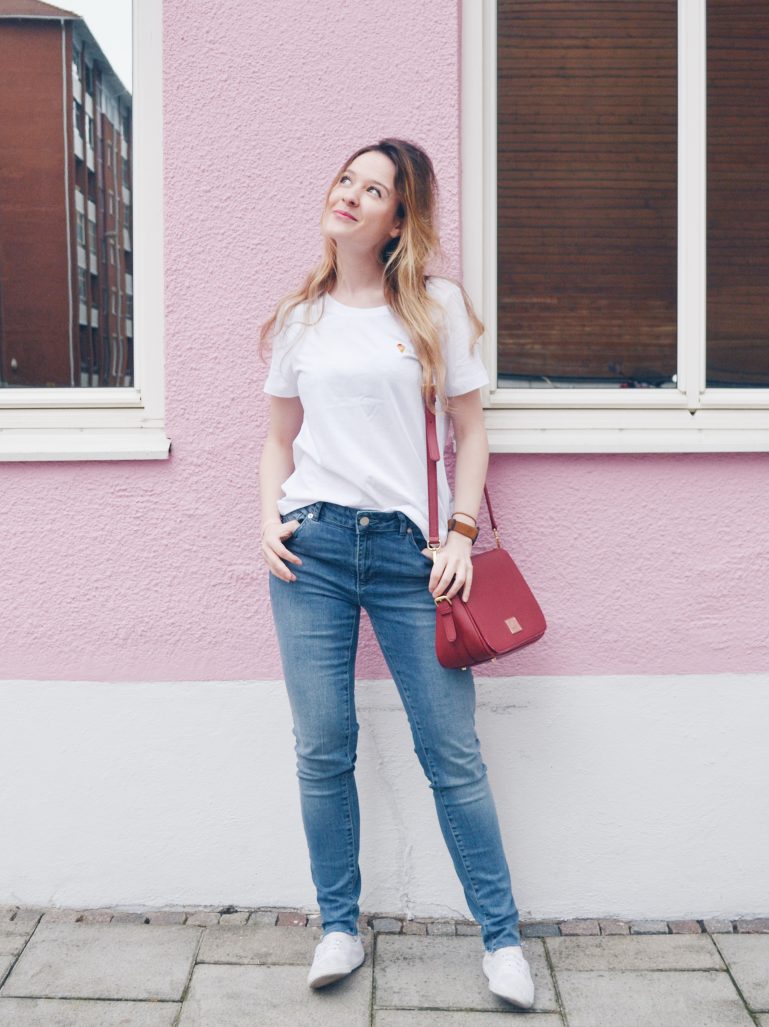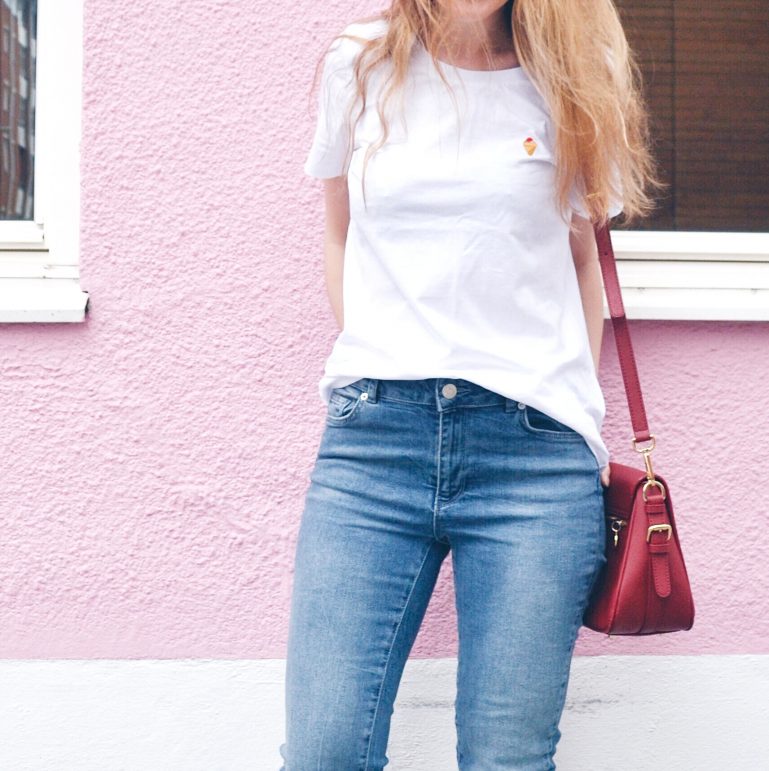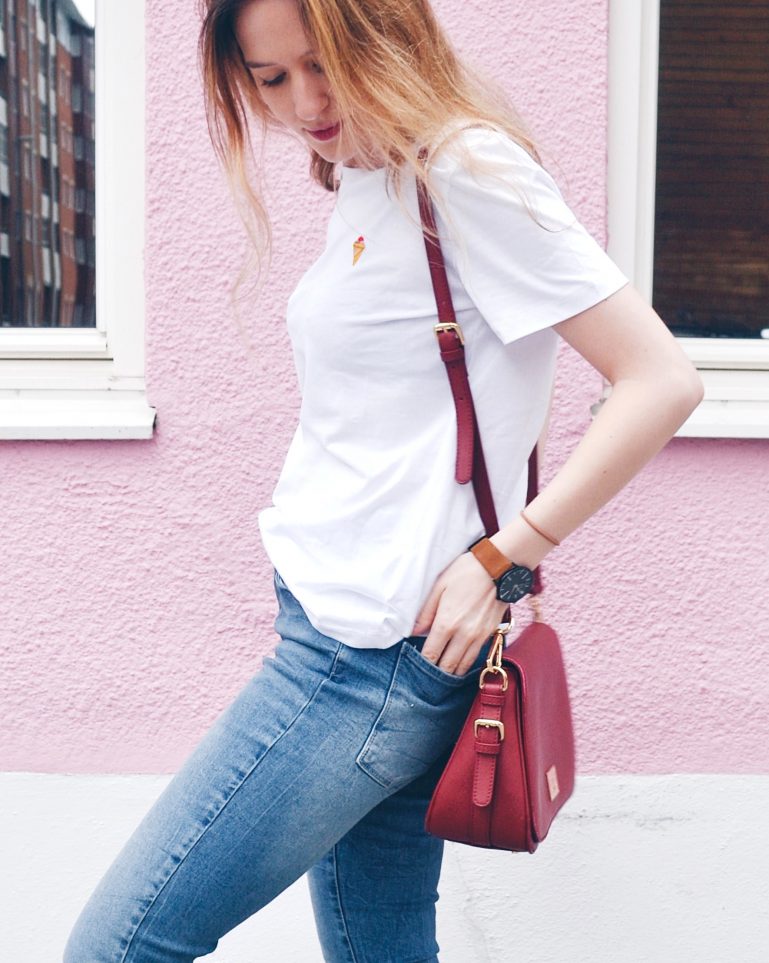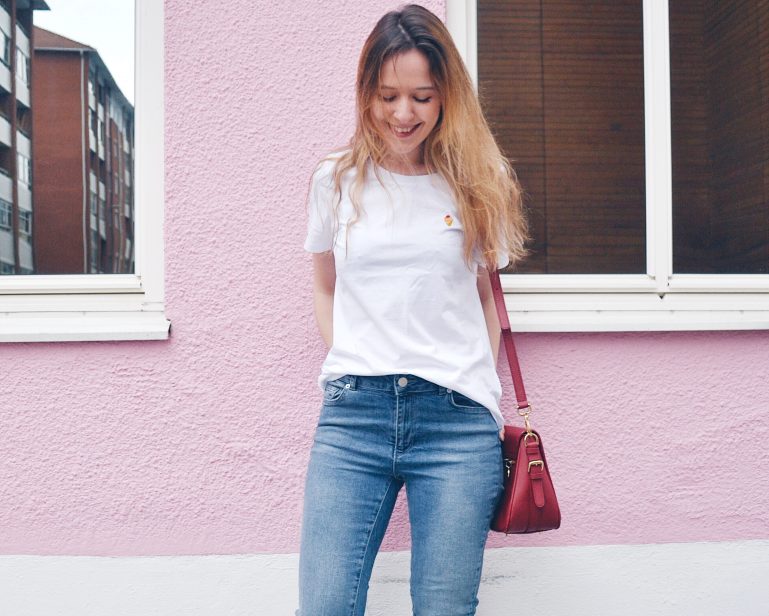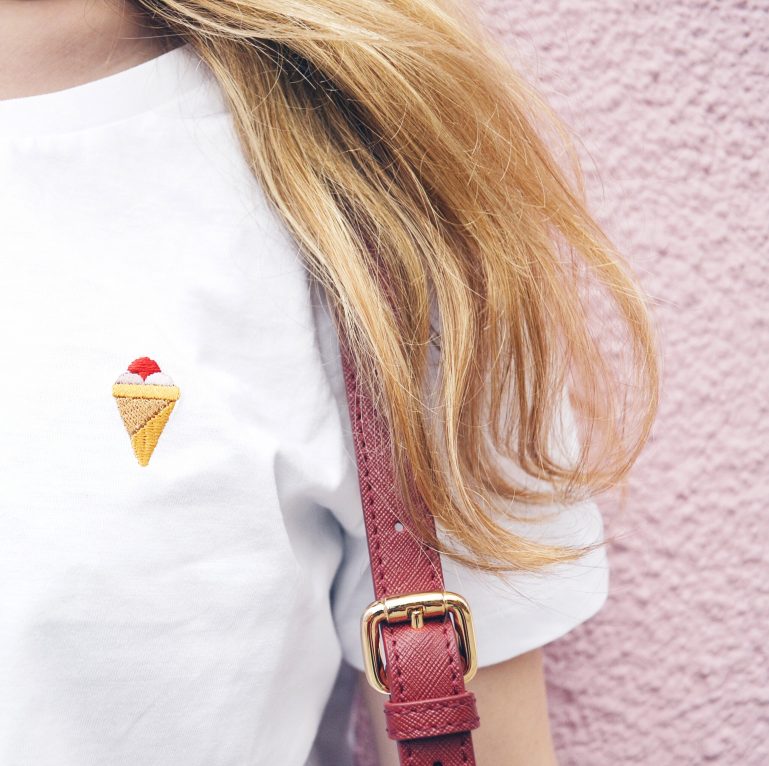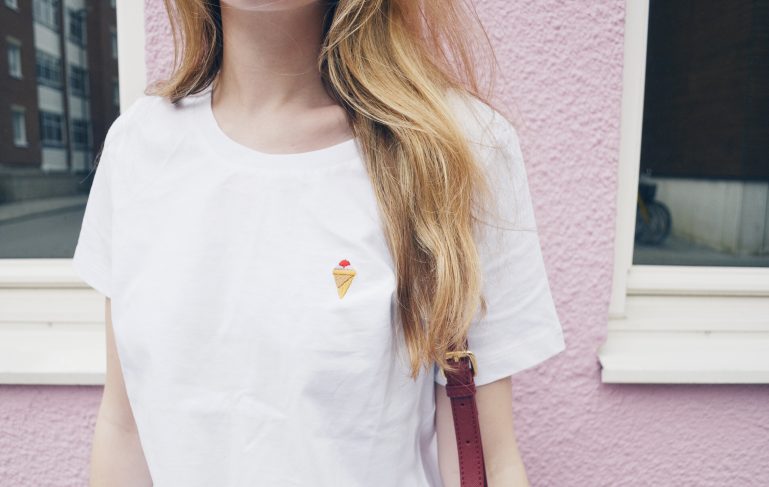 To stay in the Minimum Fashion brand collection, I wear their light jeans that are just the absolute comfort. To be totally honest with you, I took the 27 instead of the 26 and I should not have because it is a bit too large. In fact I fooled myself because I took it in 3 colors: black, white and blue and I think the black and white where smaller. I tried on those 2 first and just took the blue ones in 27 as well. Bad idea. The color must also define the material, and they cut differently. But in the end, it's just perfect for relaxing days and / or days when I need to move and therefore be comfortable (eg this weekend).
Comfort also means sneakers, and I do not separate from these small simple H & M one that are so cheap, so comfy, and fit just with everything.
For the cold chills, I take my leather jacket with me. In love with its braided sleeves. Thank you pretty Swedish brand Gina Tricot! This jacket is a real beauty and is perfect to have always with you if, like me, you're a bit chilly. After all April is still not so warm.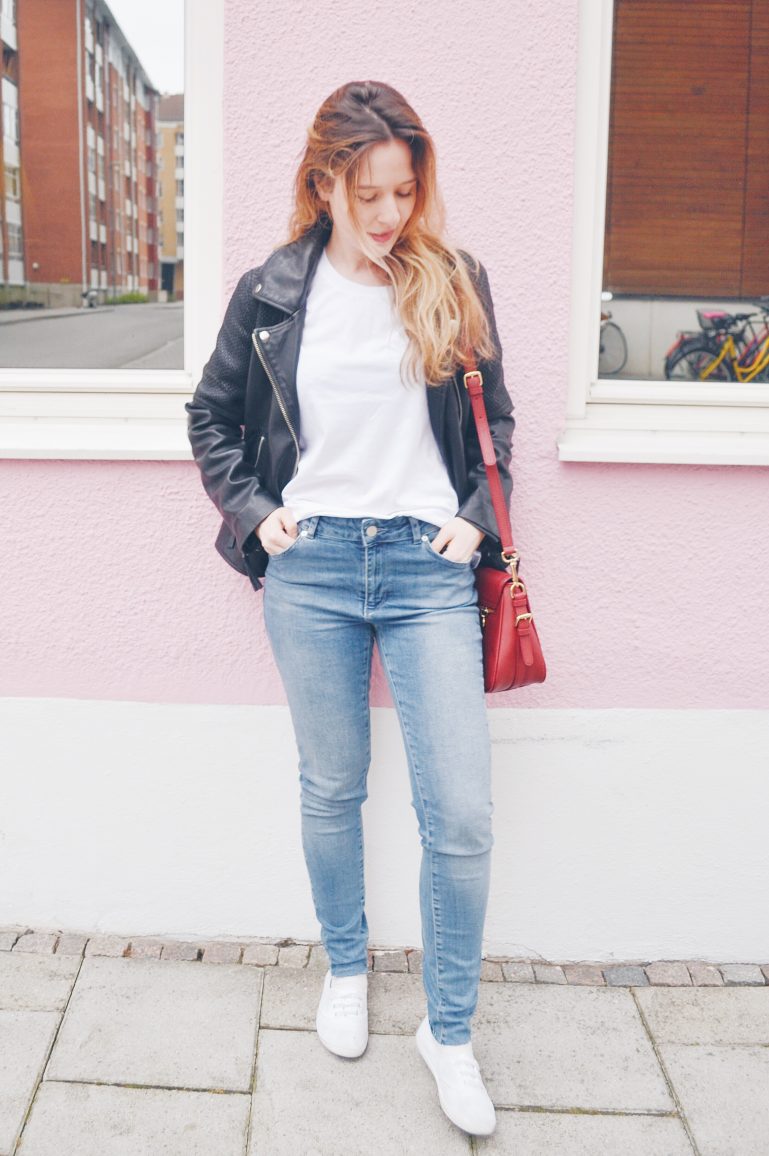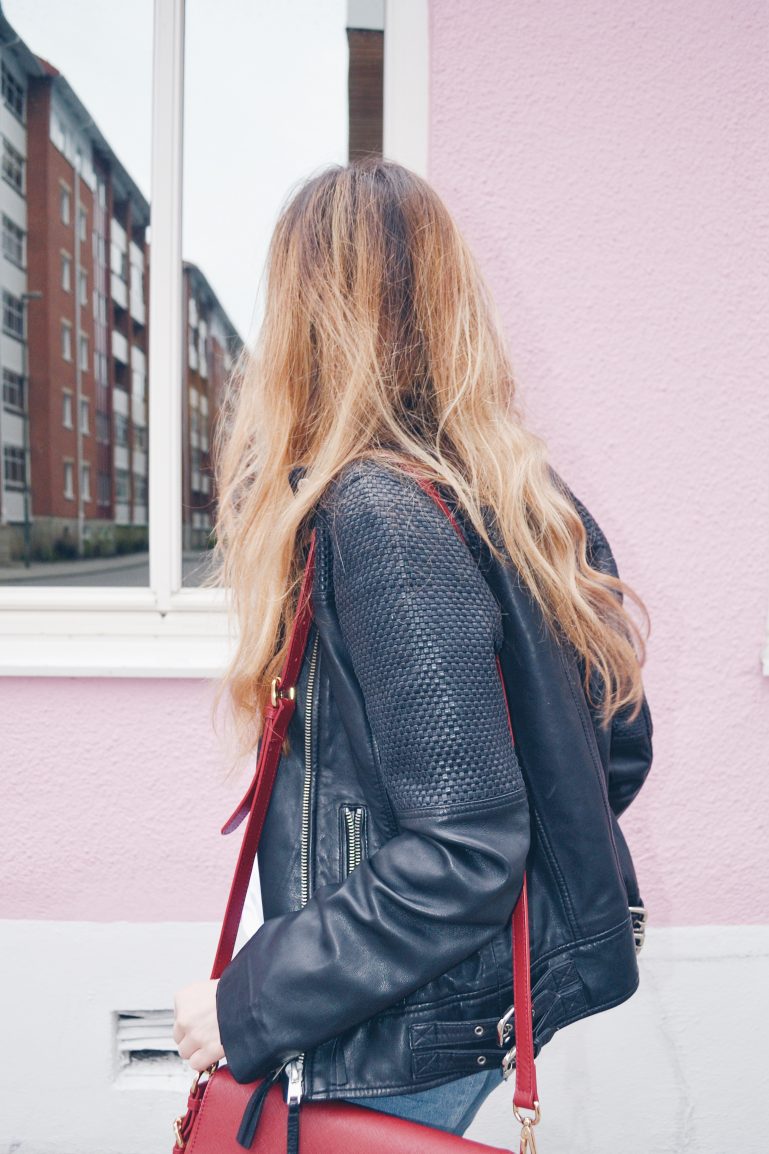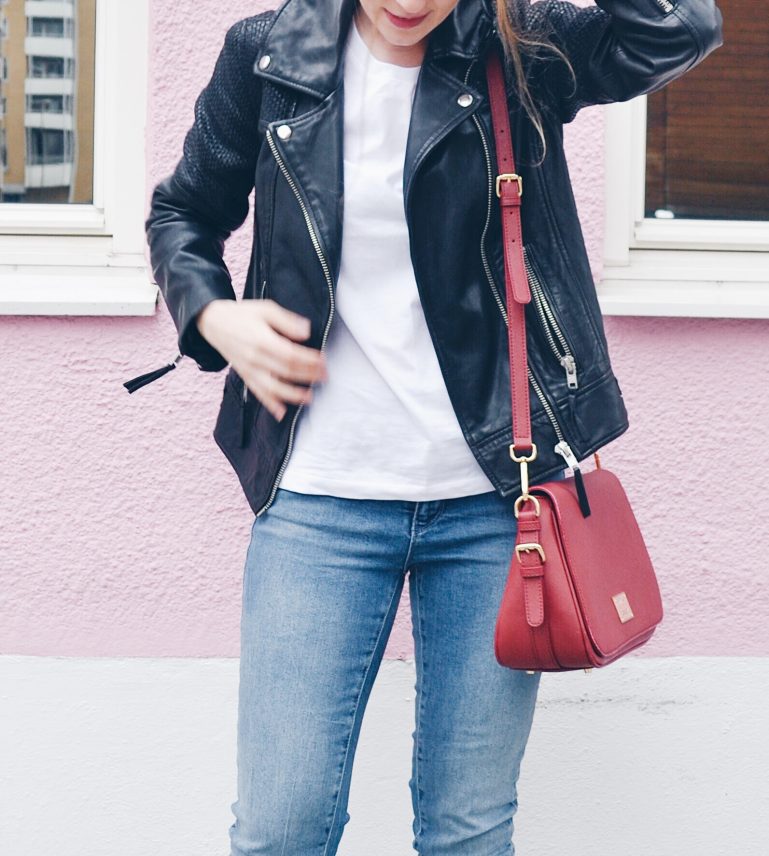 Last detail of this look: my new watch Fjord Time Pieces. Scandinavian simplicity, beautiful design and vibrant lifestyle. I'm just a fan!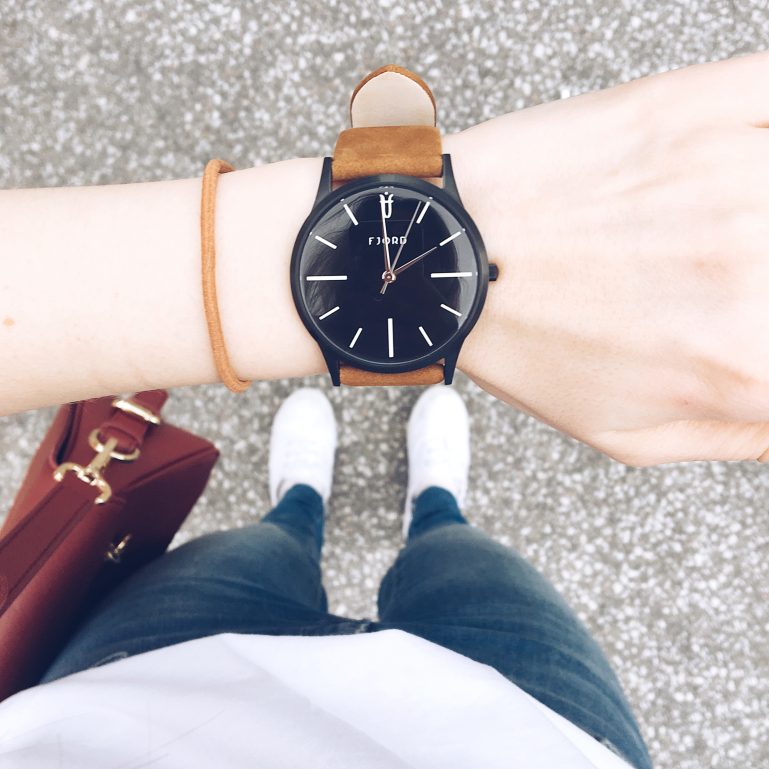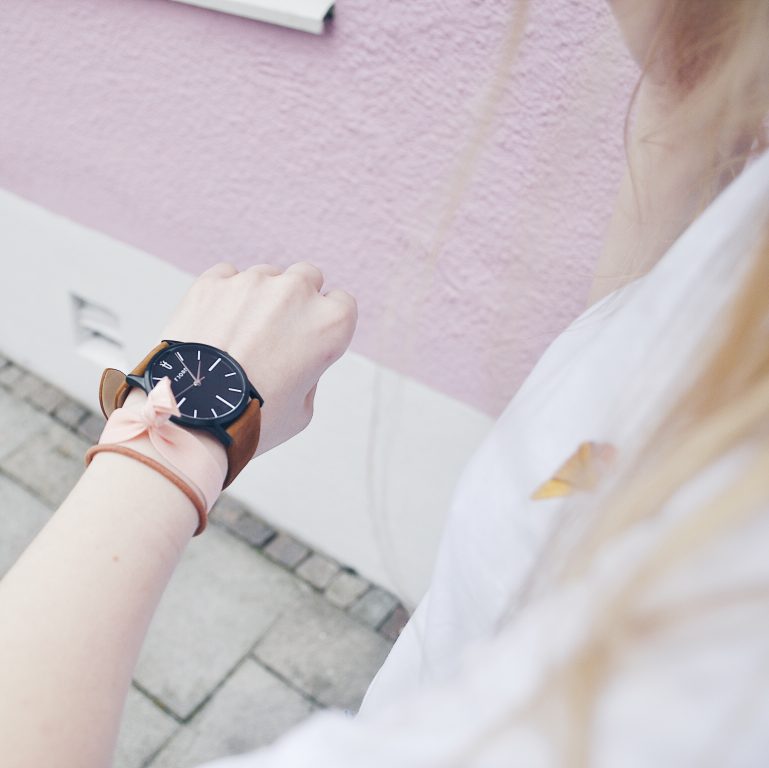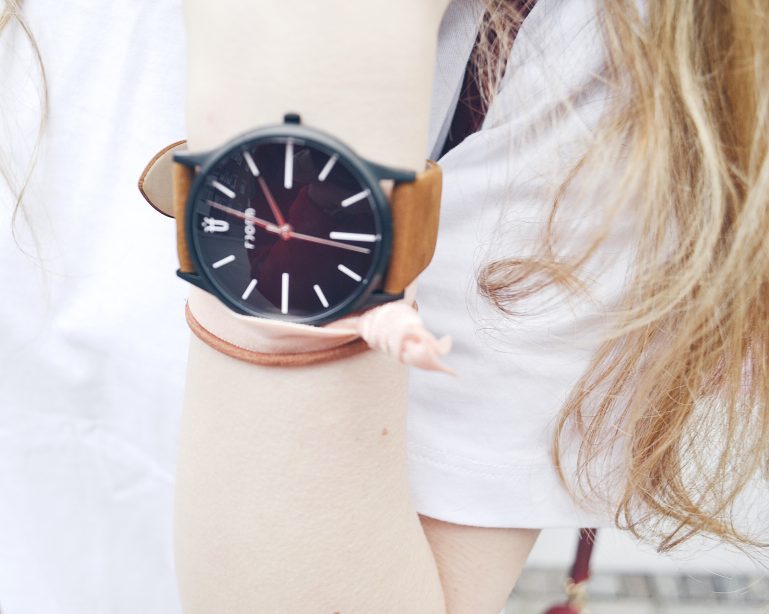 Well, on these words, I wish you a wonderful week my kittens! Meet me this week on my various social networks, snapchat and Instagram (@plumedaure) to follow my adventures of the moving! Lot of kisses, and enjoy your week!
F.R.E.E.D.O.M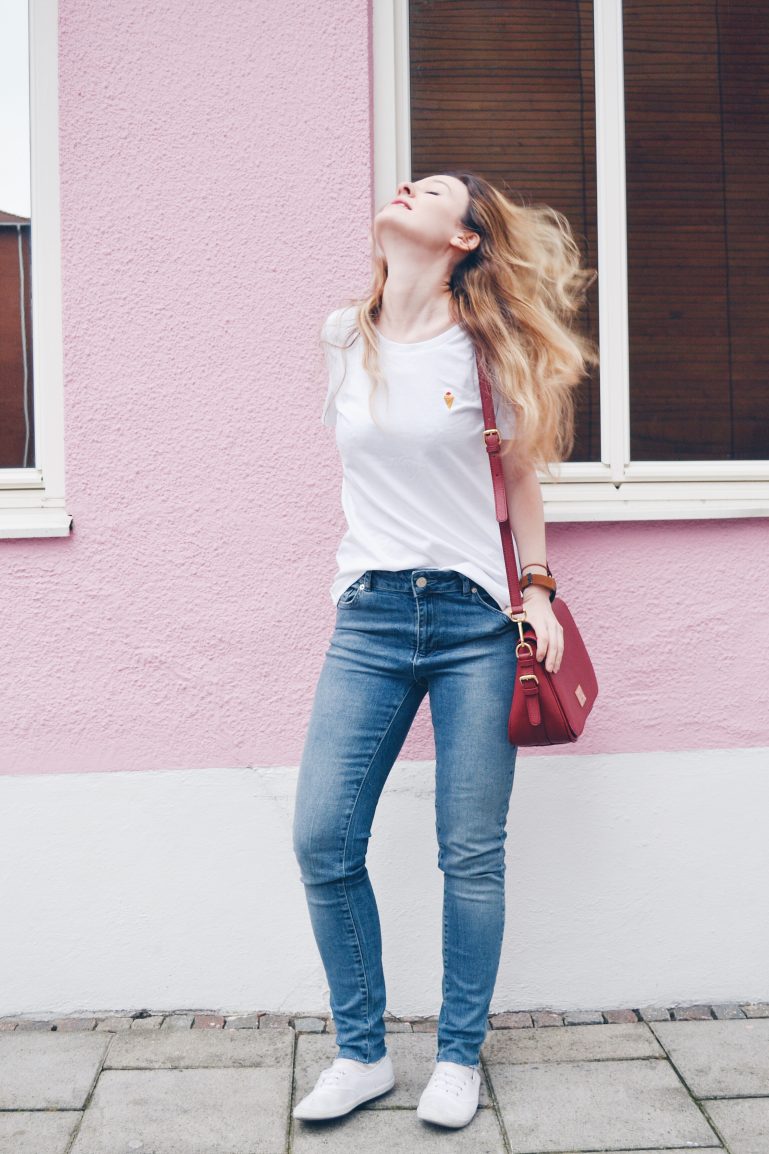 Credits :
T-shirt, jeans from Minimum Fashion
Jacket from Gina Tricot
Sneakers from H&M
Watch from Fjord Time Pieces
Bag from Koneety Paris