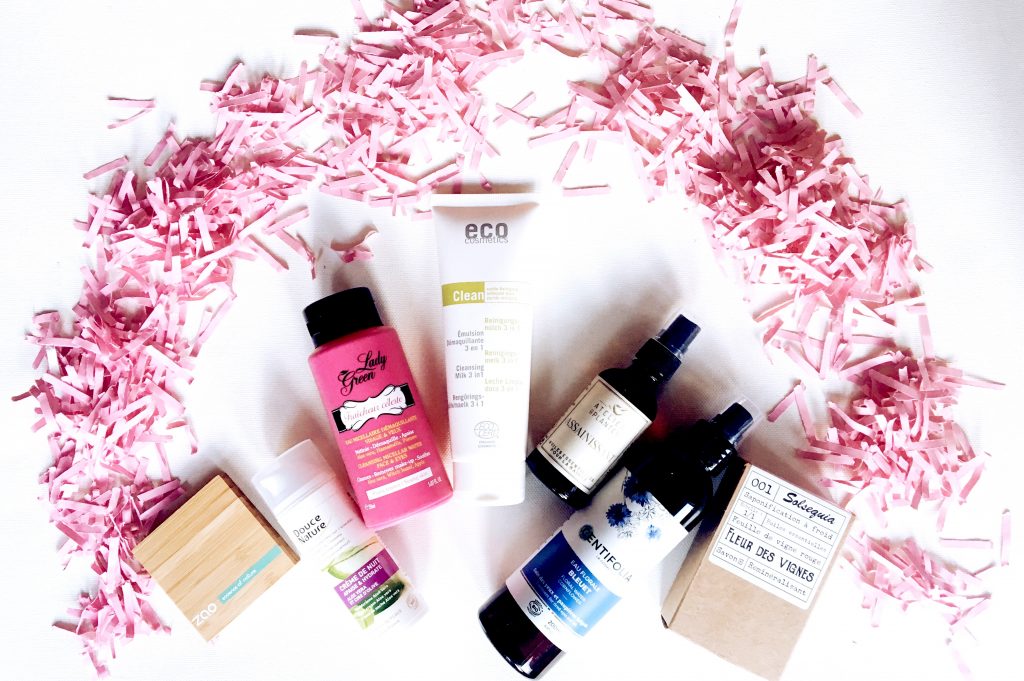 Hello my dearest readers ! Today, I want to make you discover a new box (#boxaddict, haha). But this one has a small specificity : it is a entirely vegan beauty box. I tested it in February and I loved it, because I found that you really get so many products! And in addition they are vegan, and of really good quality. My crush for The Green Family vegan box : I tell you all about it !
The Green Family vegan box : never had so many products in a box before
The price of a classic box is what, about 25-30 euros? Well, this one is a little more expensive. At the same time, this is often the case when buying vegan and quality. But mostly … it's so worth it due to the number of products you actually receive, that are ALL a full-size. I was really amazed by the rich content of this box. So finally, for 44 euros, you really get value for your money. And actually, given this very rich content, the brand proposes to receive the box, at your choice, every month OR every two months (according to your desires and your possibilities). I would say that every two months is enough, in order not to get drowned under a pile of products, haha. That way, in the end, it costs you only 22 euros per month (which is almost less expensive than a classic box) and you have top quality vegan products!
The little extra that pleased me even more : for each new customer, The Green Family is planting a tree in partnership with the association REFOREST'ACTION. After all this, how to not fall in love with this vegan box?
In short, after this flattering introduction (at the same time what is true must be said – this box really has something!) here is its content:

A cleansing milk 3 in 1 from ECO cosmetics
Efficient, simple, odorless. The most natural you can do. It cleans well and leaves the skin soft, without blah blah blah and artifices. And especially without crap. A good product.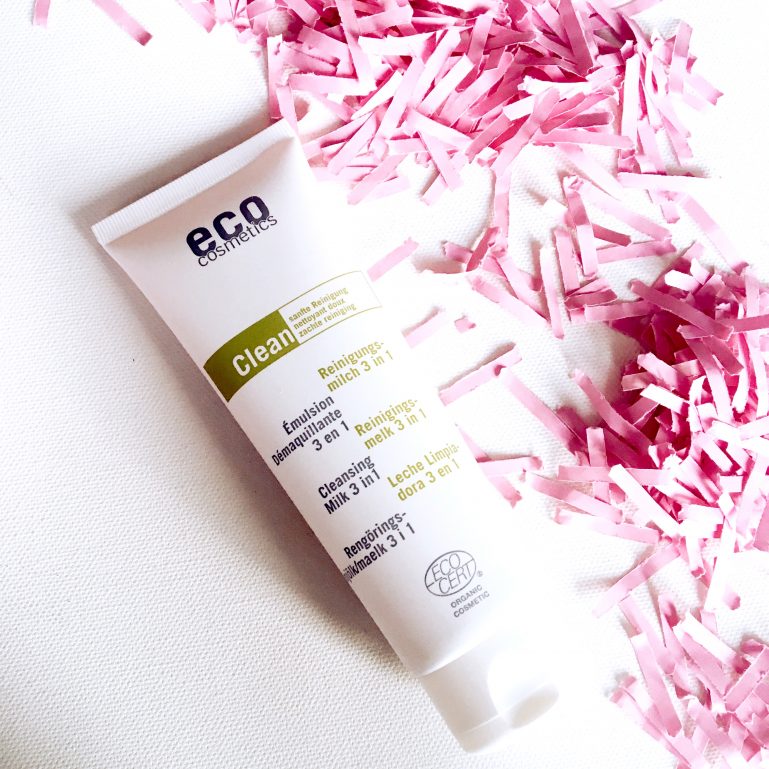 To complete the cleansing : a micellar water from Lady Green
An apple smell to die for ! I love it. And I find this packaging so girly and cute. A beautiful discovery of the Lady Green brand.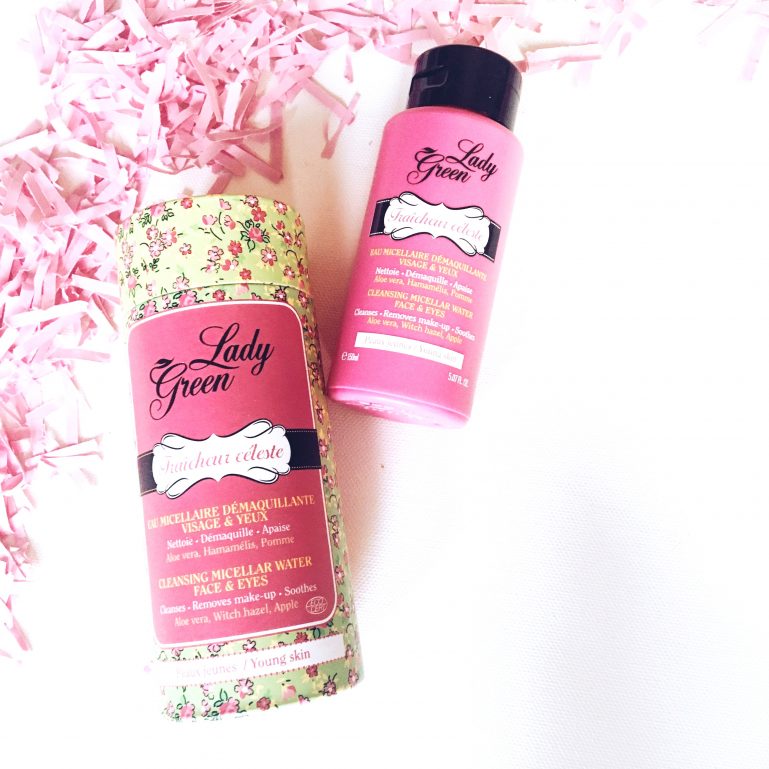 To wake up in the morning : a cornflower floral water
Perfect for small pockets under the eyes in the morning :). The cornflower floral water allows, with a natural process, to decongest the tired eyes and thus reduce the dark circles. It is to be applied with a cotton in the morning and it is super nice. Personally, I keep it in the fridge for a duplicated effect (super tonic trick in the morning!).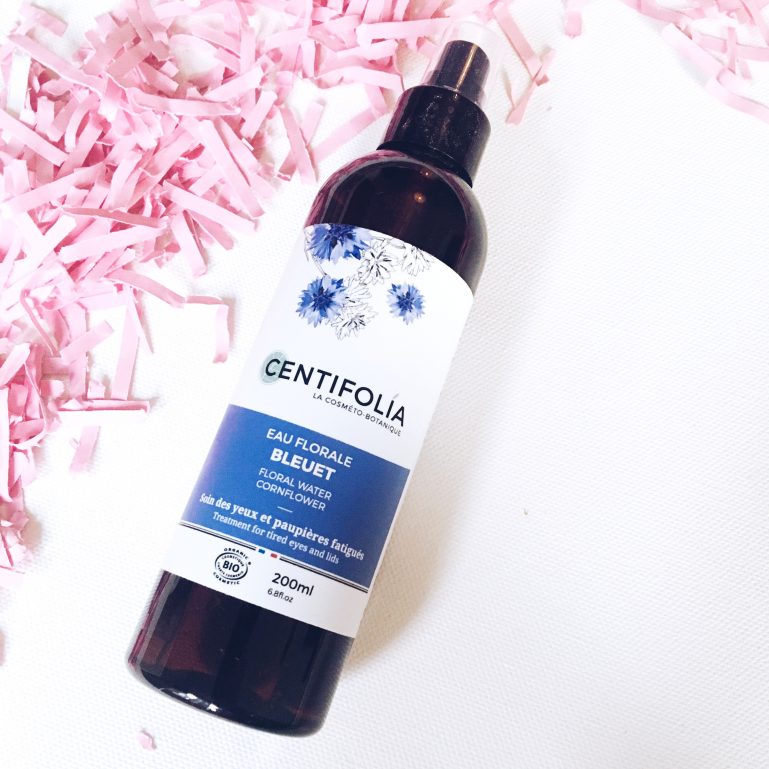 To moisture the skin before going to bed : an aloe vera night cream from Douce Nature
Here also, a super natural smell. And a cream without artifices but good results. Everything I love for my sensitive skin. And I love products with aloe vera, this plant being a treasure to moisture and regenerate the skin. It also helps to heal all its small wounds.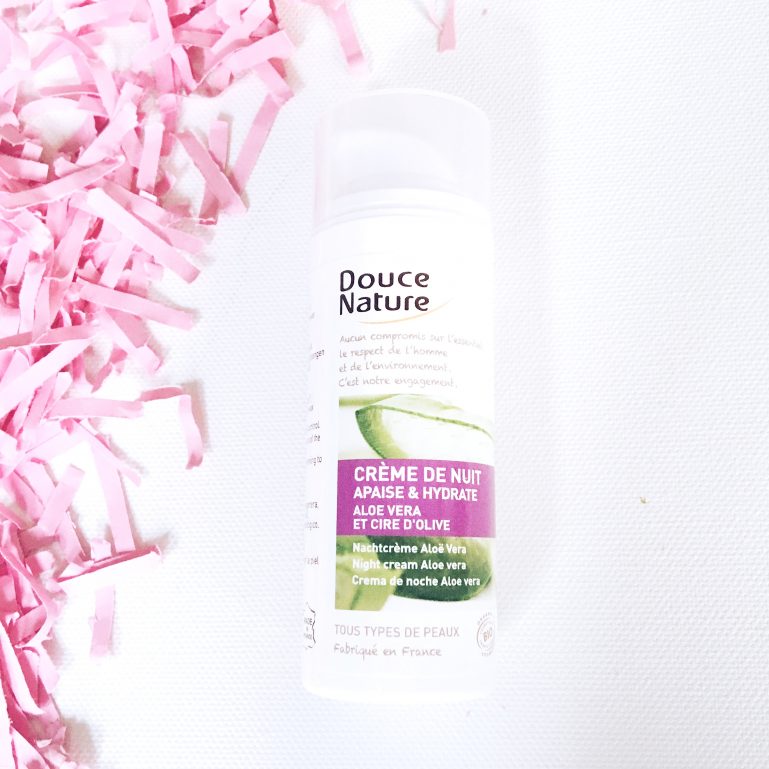 I find the packaging SO PRETTY ! Not you ? Here is a super natural soap that looks great if you like to shower with soap. Personally, this has never been my thing. Personally, I use my soaps in the closets 🙂 I love it because it perfumes my clothes. My mom always put soaps in my drawers and closets when I was little, and I just kept that habit. And you, do you like to shower using soap?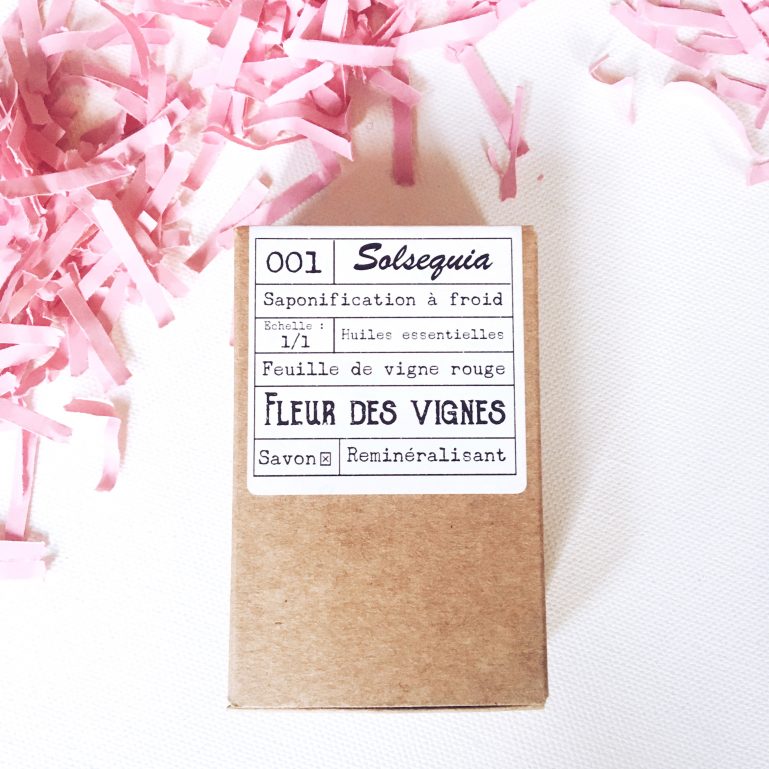 To finish, a bamboo mirror
Which I find super pretty ! Not you ?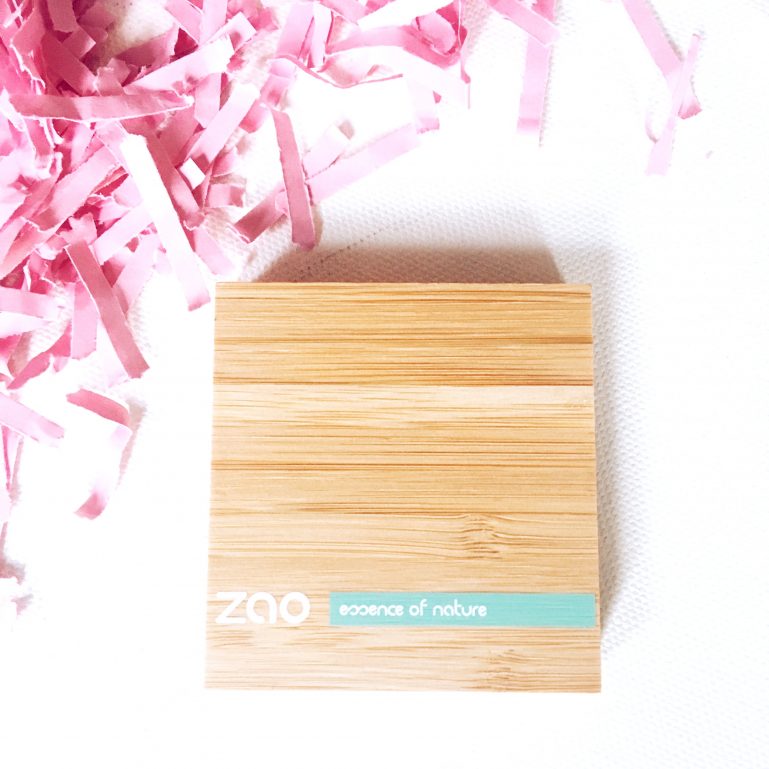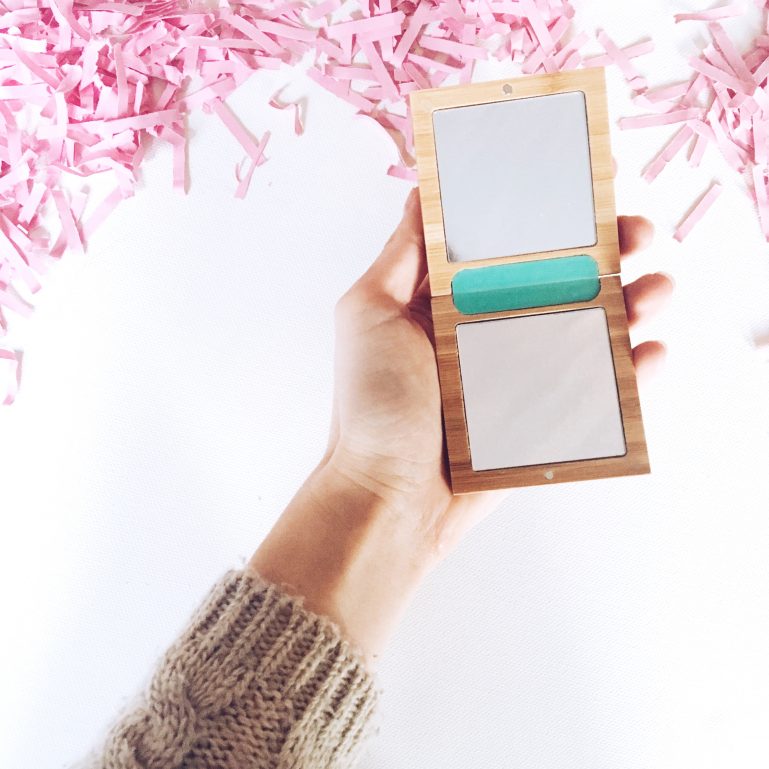 Voilà ladies ! That was The Green Family vegan box ! Needless to say, I find it great because the products are full-size, hyper natural, and I think you get what you pay for. The value of the products of the whole box varies between 60 and 80 euros so you get them for almost half price. If you like vegan stuff, it's worth it. Then, as I said above, since you receive a lot of products, no need to receive it every month. Once every two months is enough, and this option is proposed by the brand.
I send you a lot of kisses, and I hope you will have enjoyed this discovery. Have a nice week end.
+++ And you, do you use vegan products ? +++
+++ If yes, would you say your health / quality of skin / hair etc. has improved since you're using vegan products ? +++

Find The Green Family vegan box here.
They also have a Food Box the "Délices" box, here.