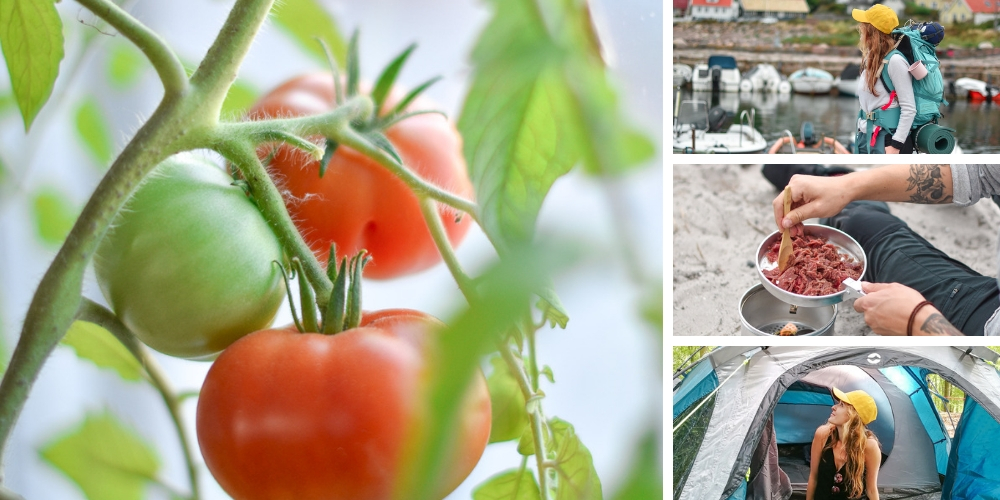 Welcome to the instant plume of July. I hope you're having a nice summer? Like every month, we will talk about the good things and small pleasures of the past month, July, and in the second part, we will look at some of your pretty publications #instantplume made on Instagram. Let's go!
The instant plume of July (#instantplume n.21)
A short catch-up course (just in case): the concept of the instant plume started with a hashtag that I had invented on Instagram (#instantplume) a while ago. Two years ago, or something? The purpose of this hashtag? To share our little moments of happiness in everyday life, small simple but important things. If you too, know how to be amazed at the little things every day OR if you want to see your daily life more positively, share with us! This hashtag today gathers thousands of posts on insta (more than 4000 exactly, madness)! So much happiness, happiness IN BARS, I would say!
In July, my little garden/terrace was productive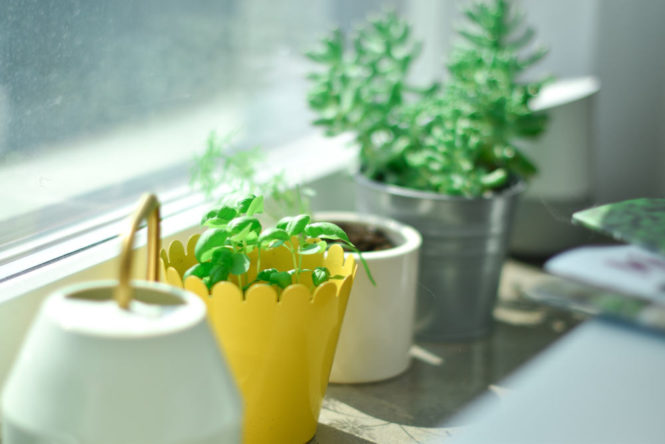 Tomatoes, peas, arugula, fresh herbs, cucumbers, flowers … We had fun this year! I am really amazed at the magic of nature. You plant a very small seed in the ground, you put water on it, every day, you wait, and it grows, grows, becomes a plant, then a flower or food. I am a fan!
And frankly, what a delight! And what a pleasure to eat something 100% organic 100% homemade.
Do you like gardening?
In July, we spent a lot of time in nature
Camping, cooking in nature, fishing, hiking, bathing, and sunbathing … We took advantage of the summer to aerate. I enjoy more and more spending my free time in the wild, it's so invigorating.
Simon gave me a lot of equipment for my birthday on July 11th, and now I have everything I need to be in nature. For example, this Triangia outdoor kitchen kit is great. I can only recommend it.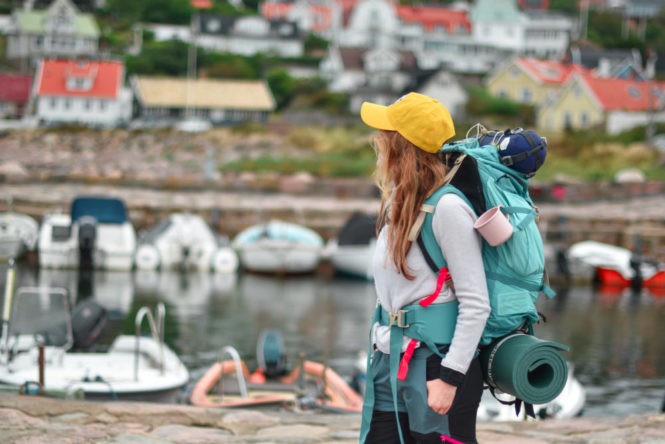 For the rest of the equipment, as some of you have asked me questions, here is some information:
For walking, I alternate between my Quechua hiking shoes, which I love, or my brand new Birkenstocks that are really ultra-comfortable. Do you know this brand? It took me a lot of time to get my first pair, but wow, I do not regret! So the hiking shoes for walking really, and when I'm a little more "cool" I switch to comfy sandals.
Our tent comes from Outwell, a Danish brand. It is great!
My pretty cap is a real favorite, it comes from the Swedish brand Fjällraven. A wonder, right? And it's yellow, my favorite color.
Finally, for my sleeping bag and my backpack, both come from Quechua.
In July, I turned 30 🎉🎉🎉!
That's a step! I'm still the same, 2 weeks later. So I can tell you: no, it does not change anything! But I am happy to enter this new decade fullfilled, surrounded by people I love and ready to live all the beautiful things it will bring me!
Your #instantplume of July
Come on, it's time to share some of your nice posts now! I tell you every month, but still, a BIG THANK YOU for keeping this little concept alive, as the hashtag. Remembering every day to ones another that happiness is everywhere feels good, right? Like this, I believe we can boost each other in our bad days. Because of course, they do exist.