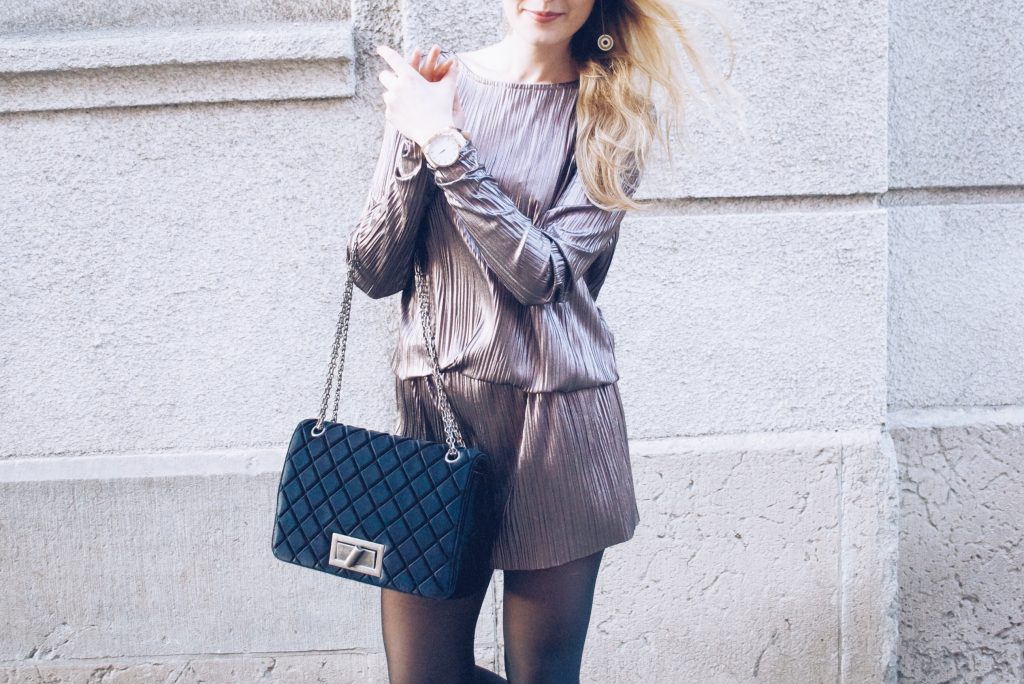 Hello sweeties  ! Merry merry Christmas  ! May the vibrations of this amazing celebration fill your hearts with love, happiness and precious moments with the ones you love. Time to recharge fully your batteries ! So, dinner on the 24 : check. How did it go ? What did you eat ? Here, it was typical Swedish celebration. Amazing ! A delicious Julbord (typical Swedish dinner, read more here), the real magic of Christmas (because we had very small children with us), nice presents and so much happiness. I loved it ! Christmas is just good vibes every year and it's a real mood booster. Another pleasure each year is to wear celebration clothes. Here is what I was wearing for Christmas yesterday : shining and sparkles!
Merry Christmas !
This year, I wanted to wear something local : a dress from Gina Tricot, a bit like a second H&M here! Have you heard about it? This metallic dress got all my attention right away ! Love at first sight !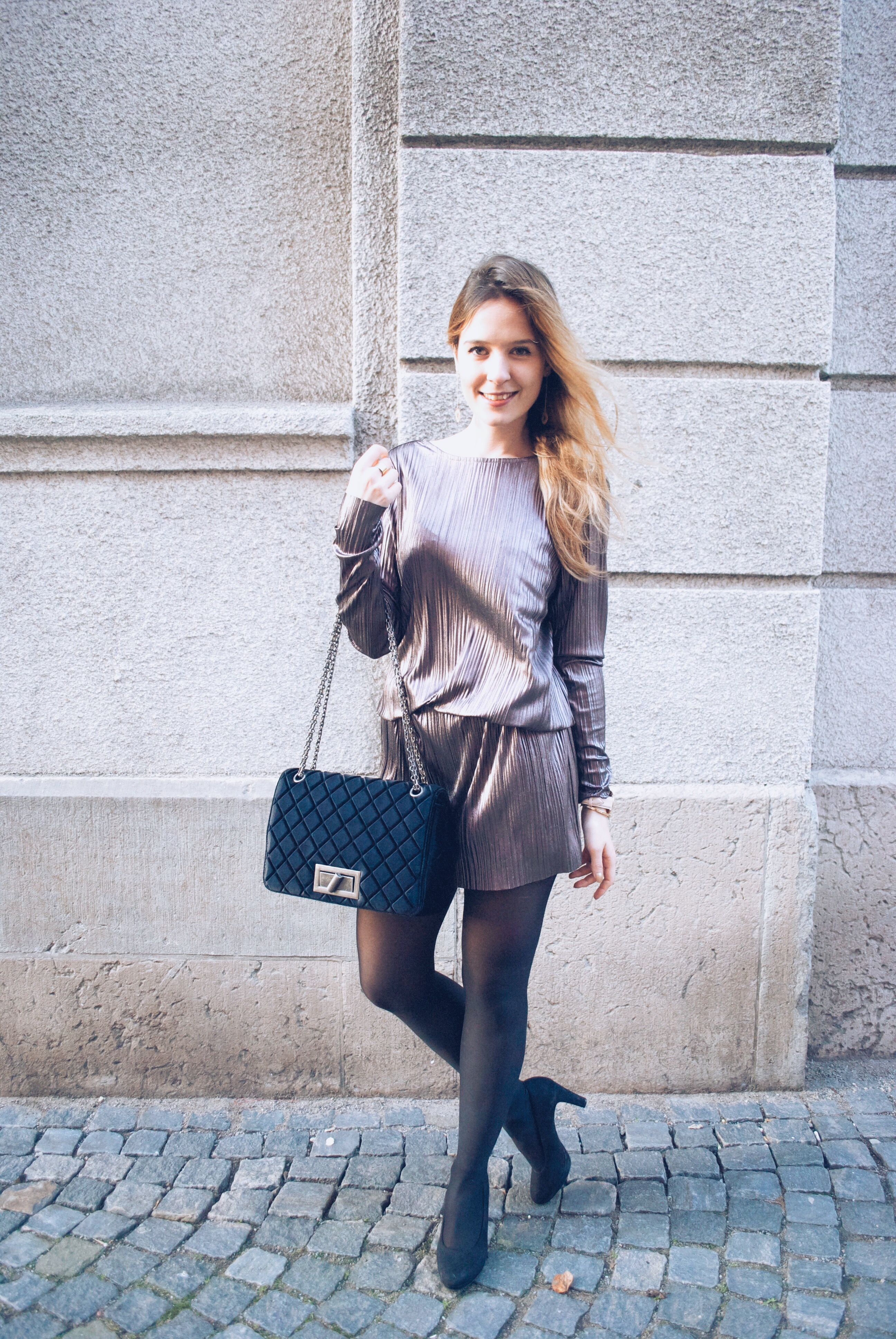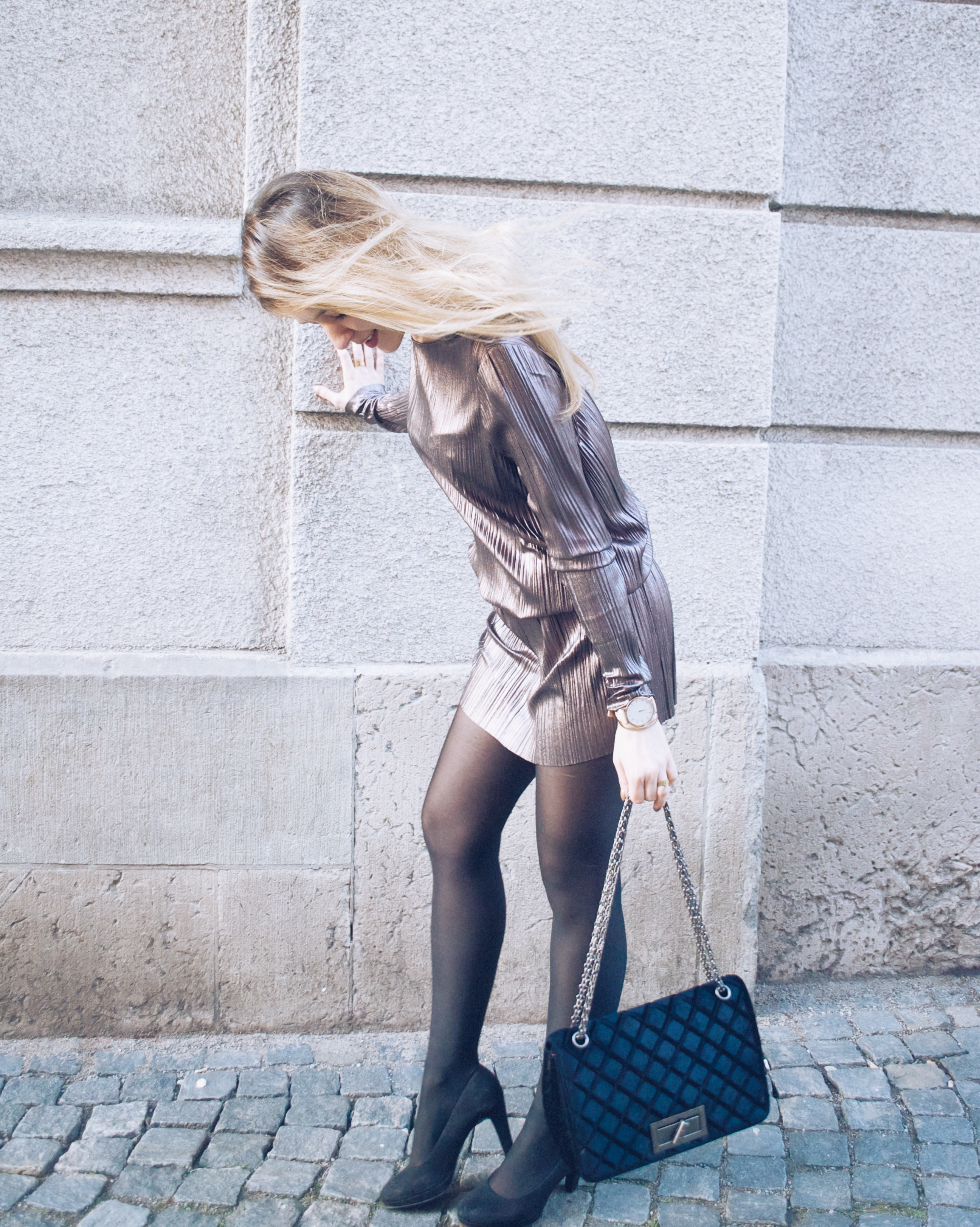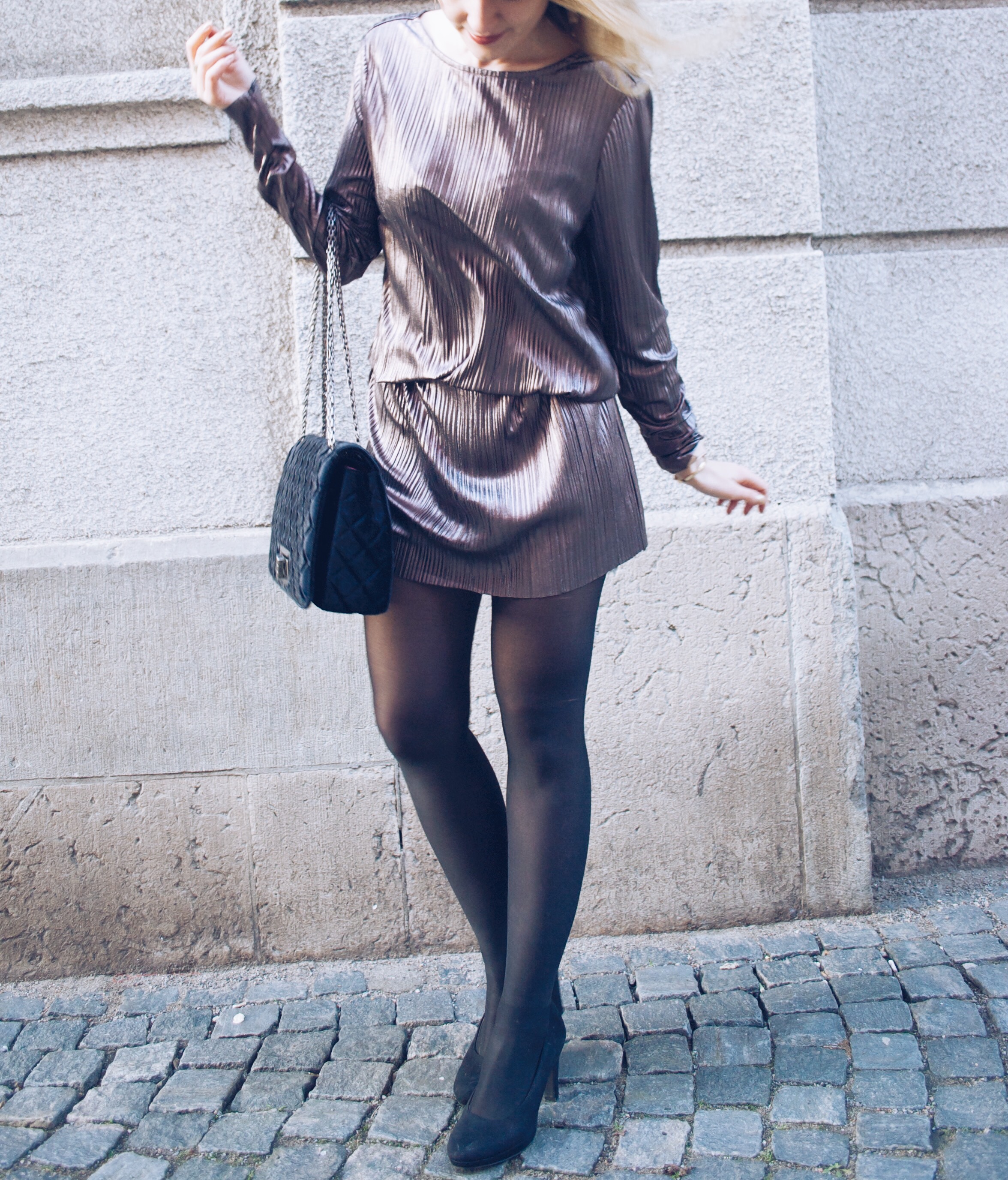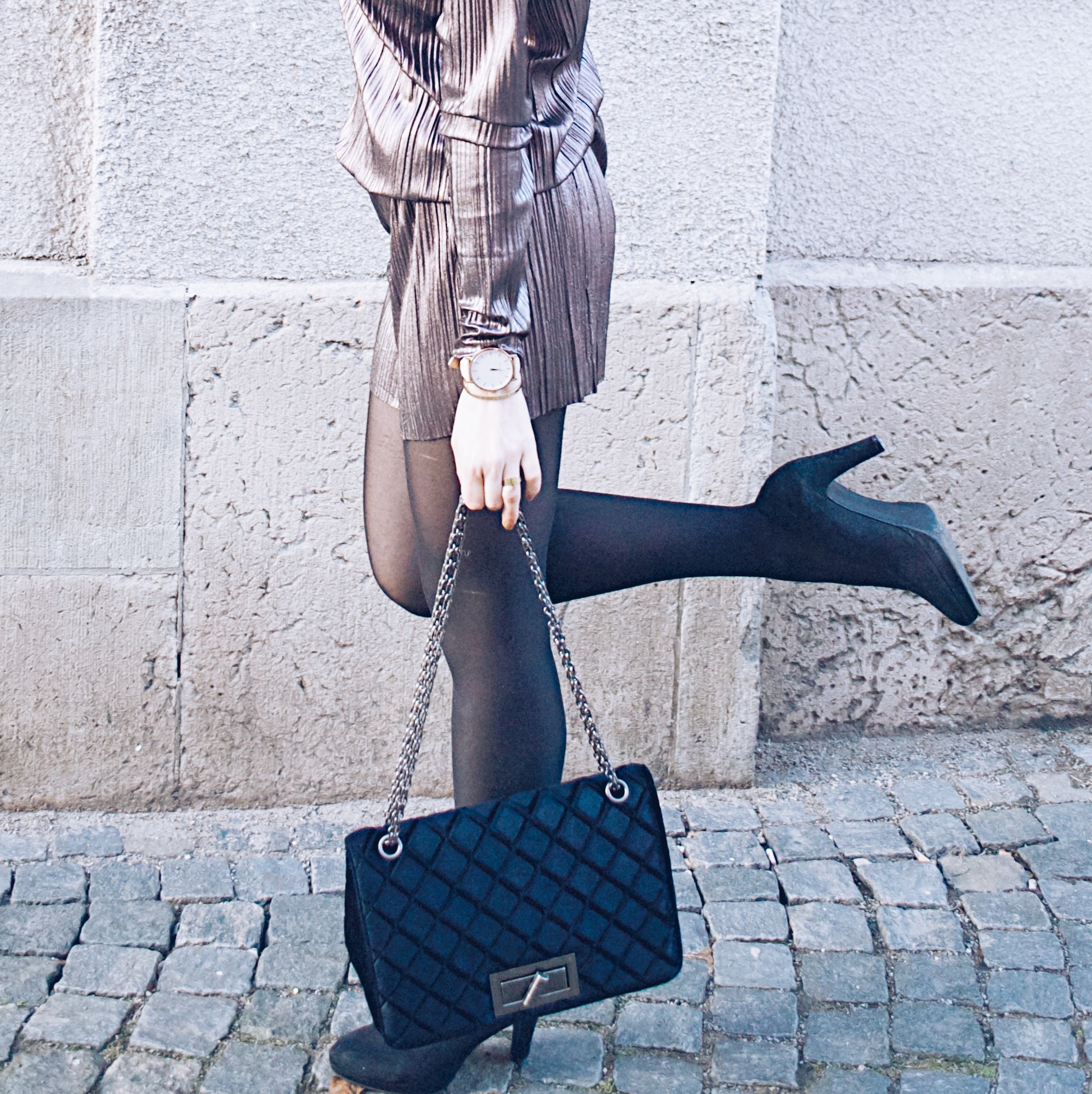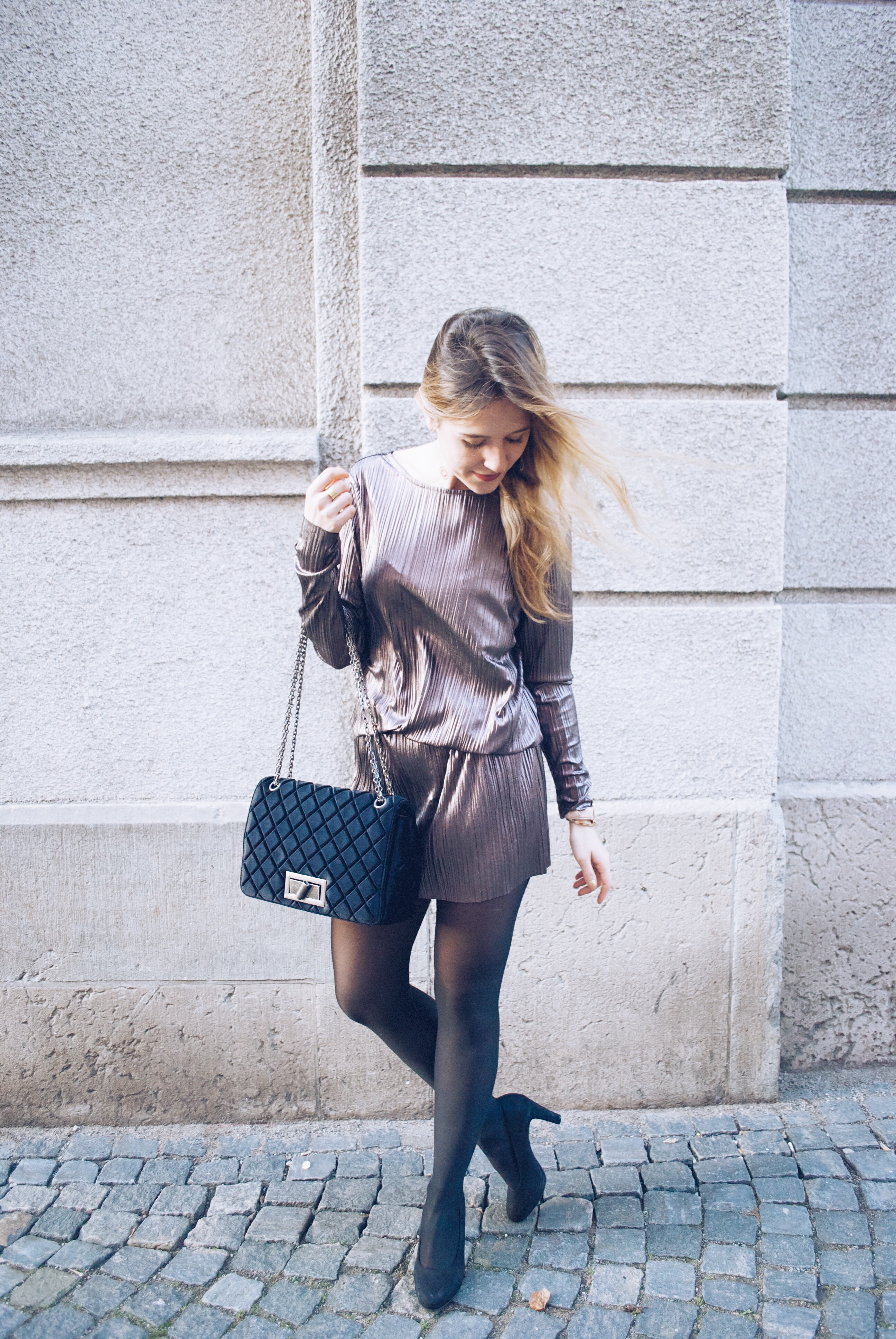 I associated it with my black tights so I stay warm (after all it's winter) and to my brand new Loavies bag that I love. This velvet effect is just so classy. My shoes : high black heels, which, let's be honest, hurt my feet like f*** after a few hours, but that are a good excuse to end bare feet (#bohochic) on the dancefloor, and under the dinner table. And aren't they so beautiful?
My bear jacket comes from Zara. "Bear" jacket because the hoodie is so HUGE that I feel like a bear inside! Of course it's faux fur 😉 Isn't it so cute, and as well very nice? It fits to celebration outfits.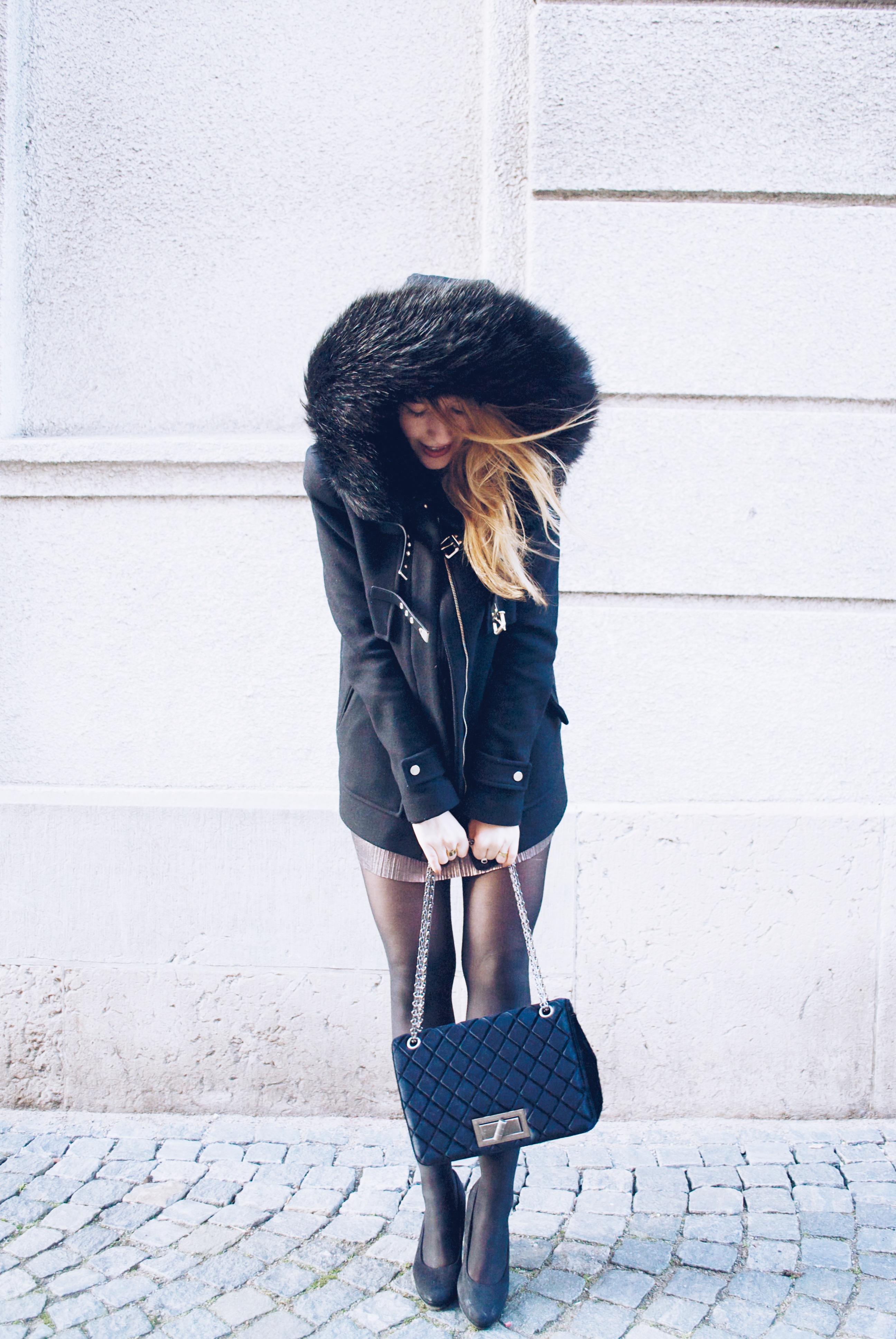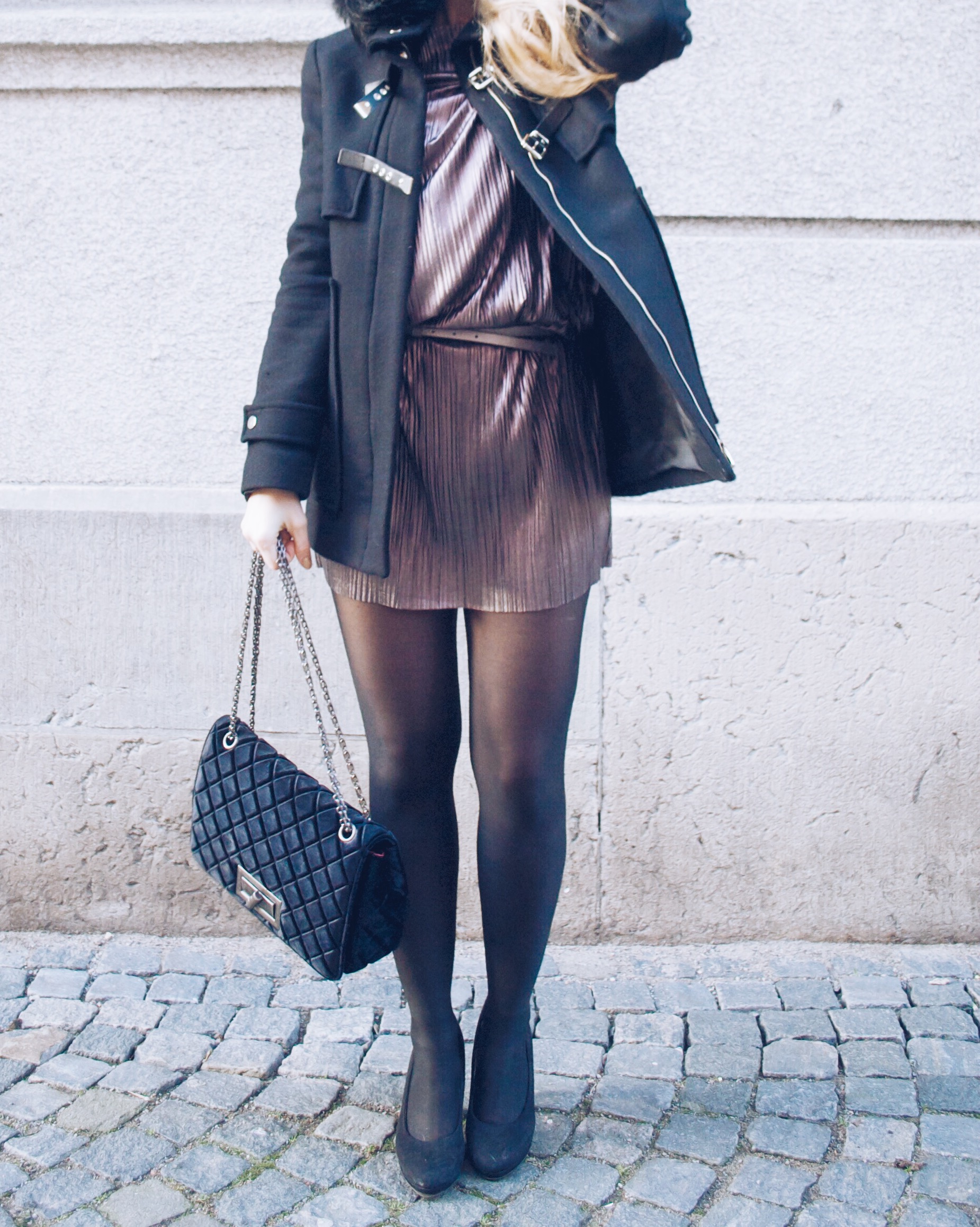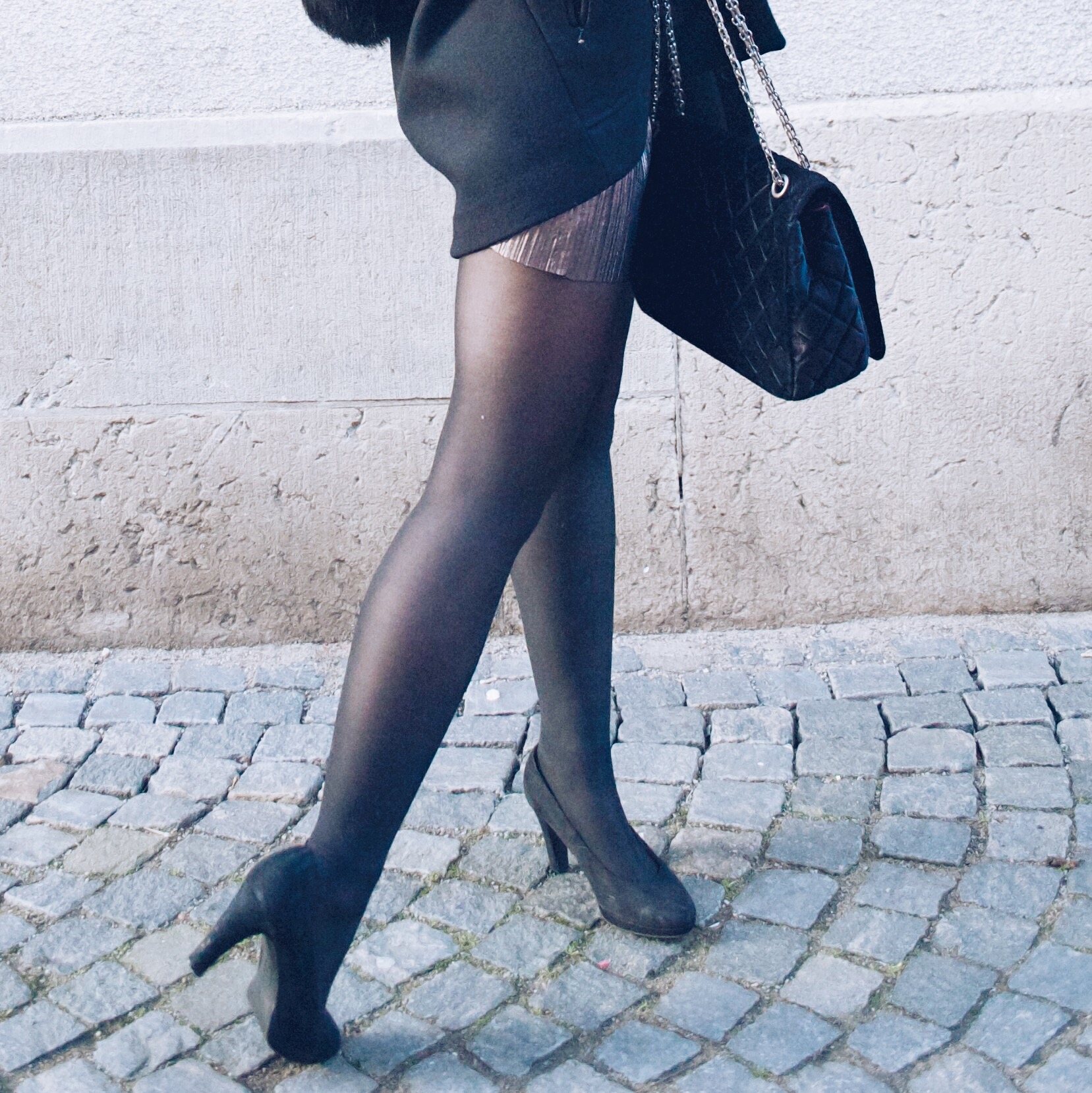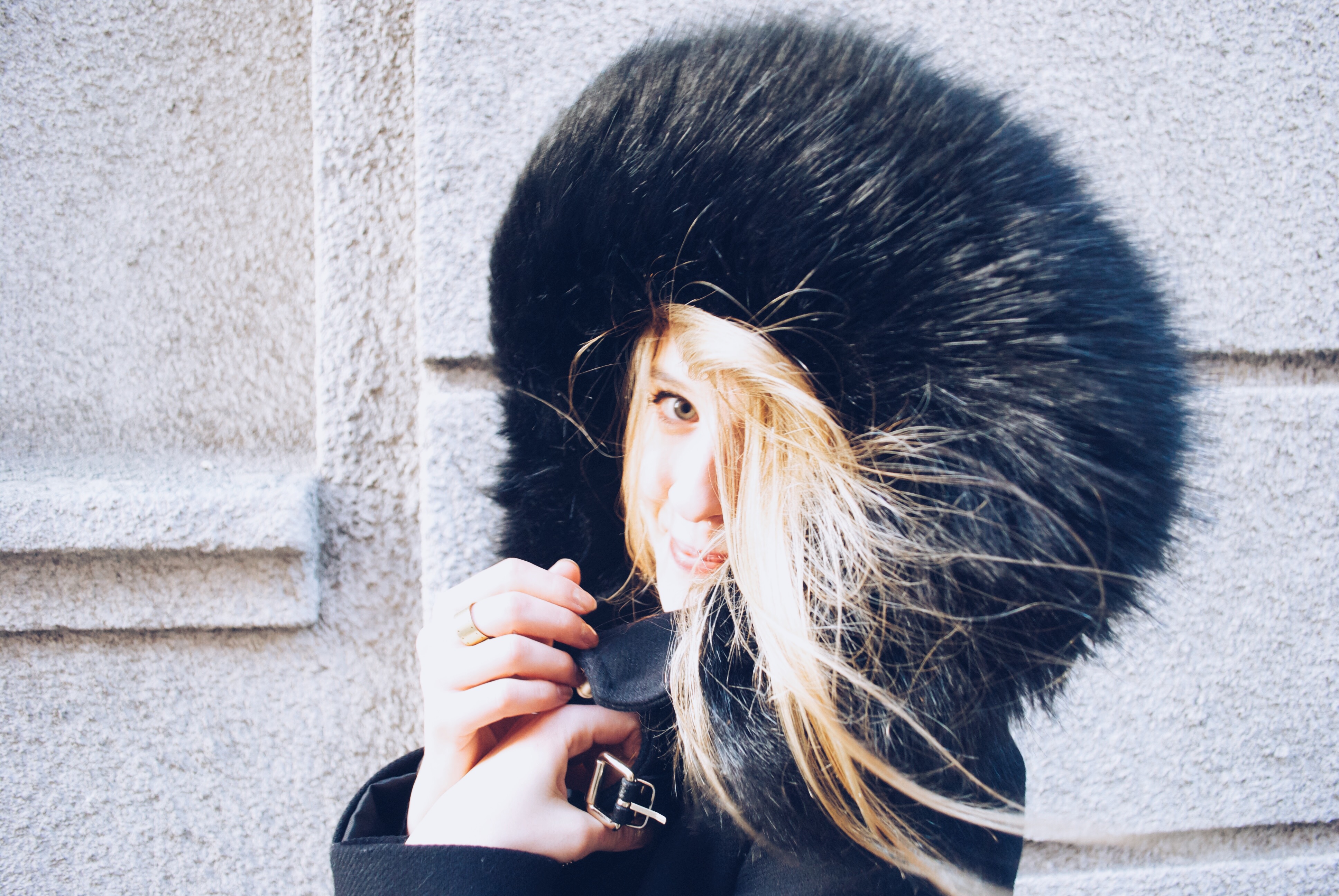 To finish, I wear just a few pieces of jewelry, thin and discrete because the dress is visible enough. A golden bracelet, a few rings and my pastel pink watch from The 5ft watch. A very nice concept! The sales online happen once a month from the 5ft of the month! It gives the product an "exclusive" aspect that is quite cool. Maybe marketing. But very smart and original !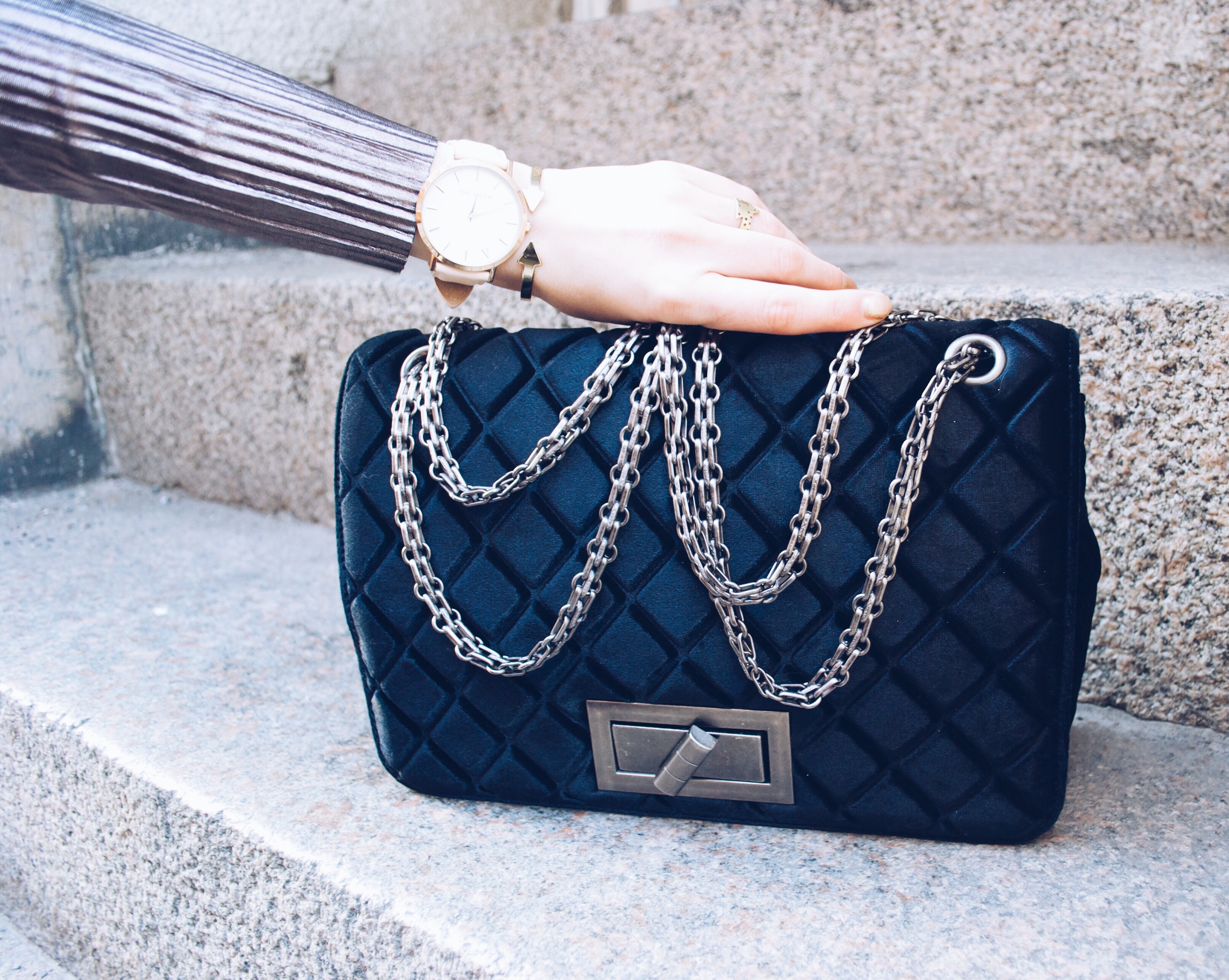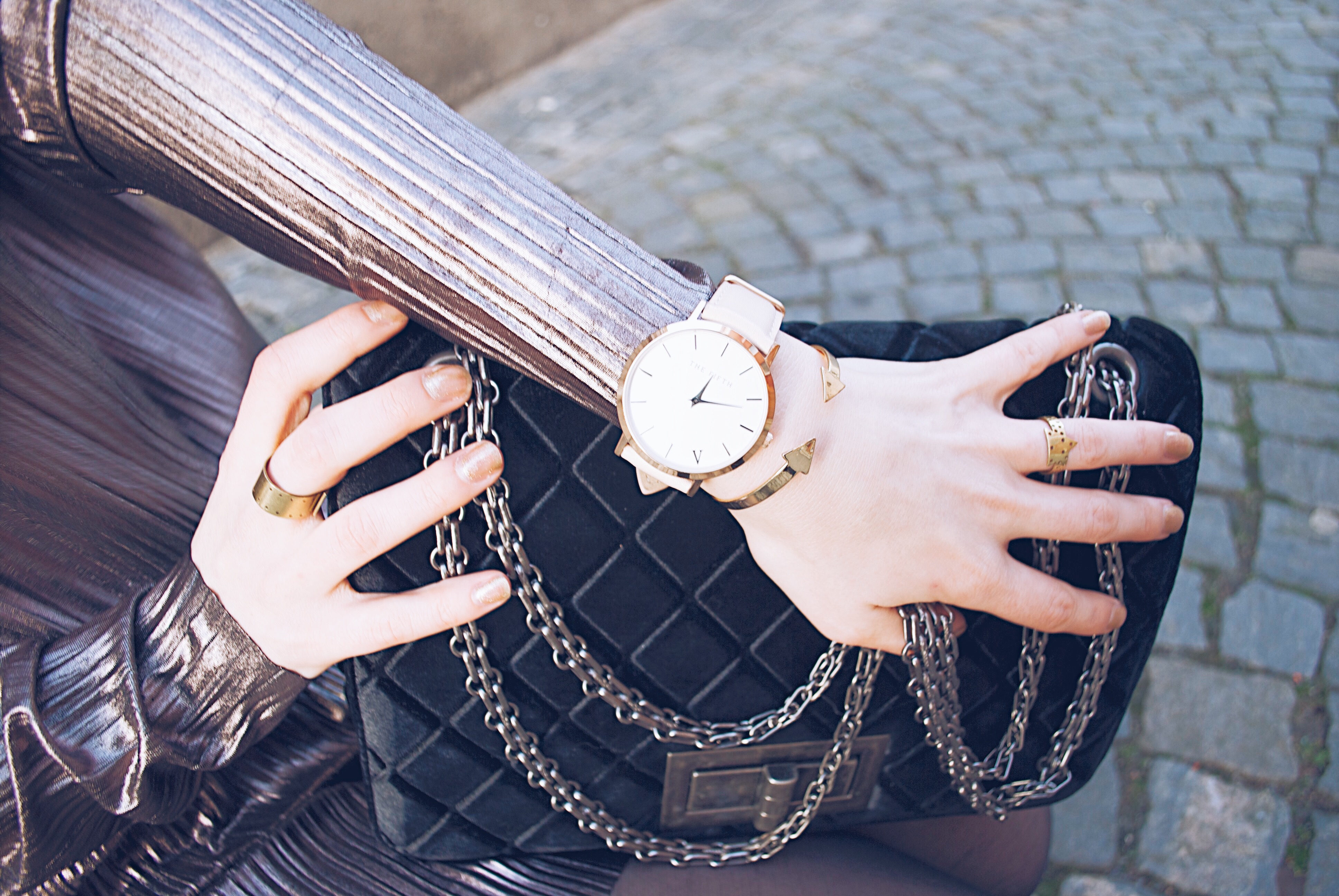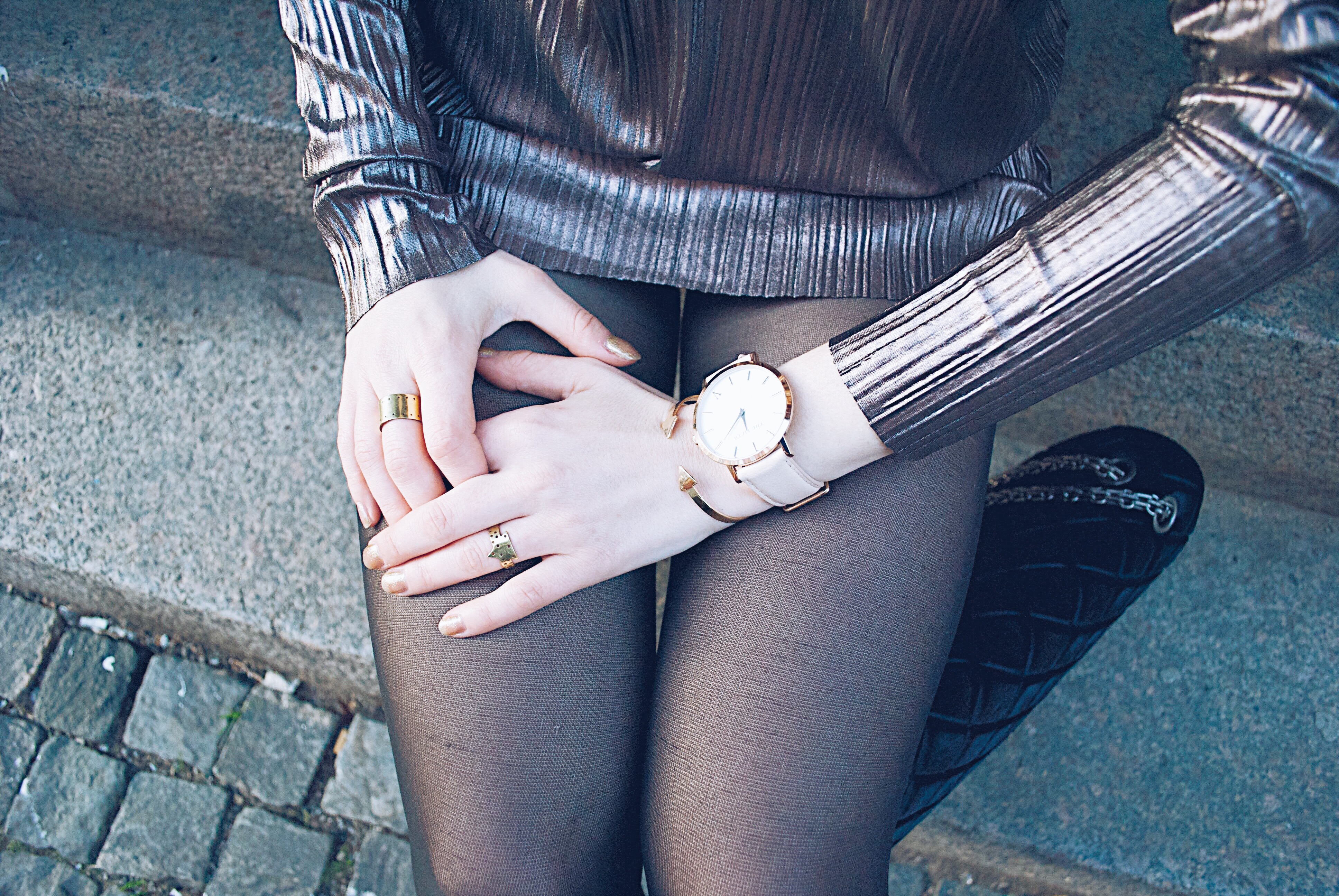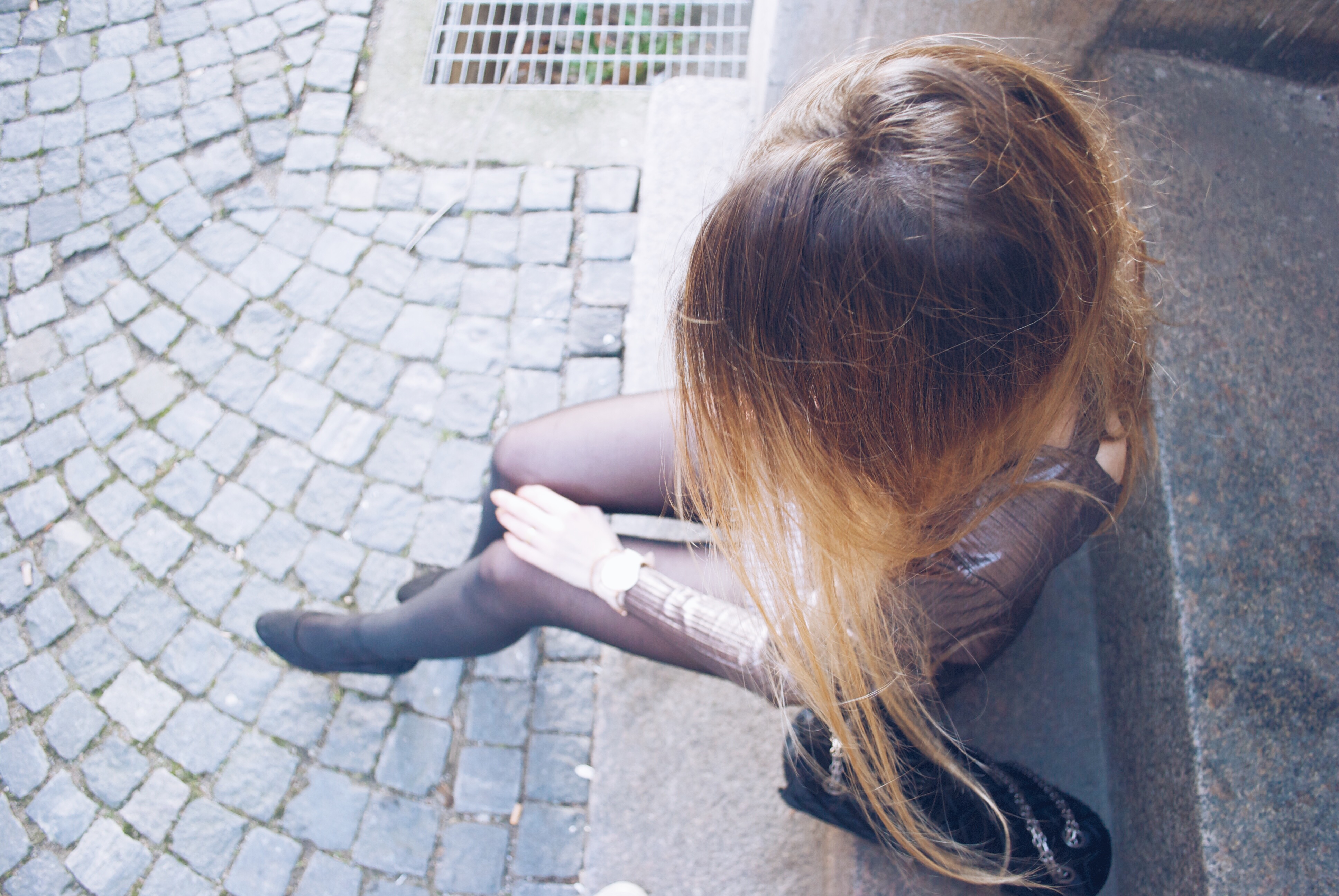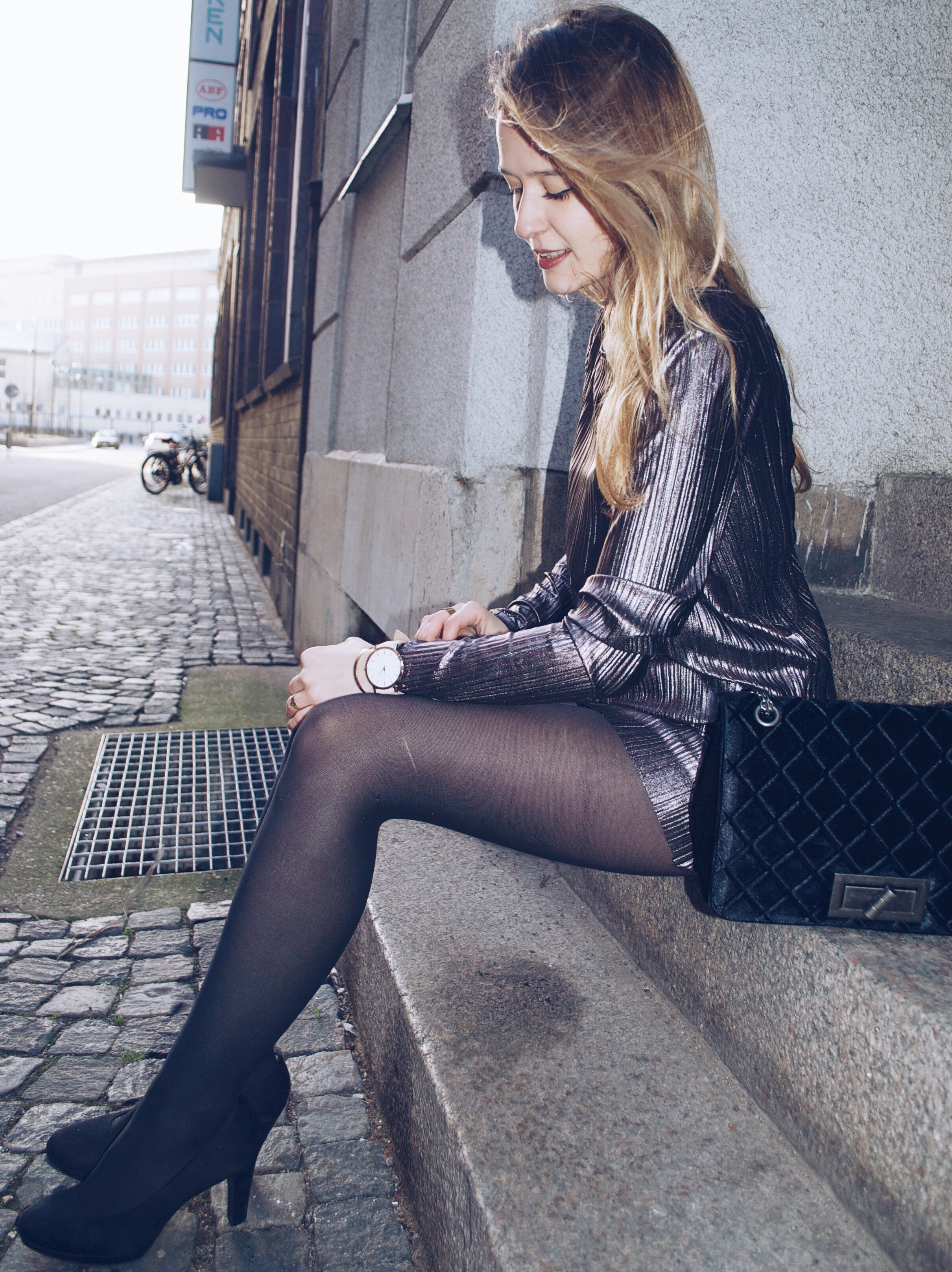 I also would love to show you this Triwa, watch. Triwa is a Swedish eco-friendly brand which produces beauty by recycling old sunglasses. Totally in love with the design details, which, being issued from recycling, blew my mind! I offered it to my boyfriend who fell in love with it. It's beautiful! The leather is also produced in one of the most famous swedish tannery (Tärnsjö) and its quality is unique! Do you like it ? I personally received a bracelet from this brand, which, like the watch, is delicate and elegant. Only negative point : too large for my wrist. So I offered it to my boyfriend's mother for Christmas. Thanks Triwa for allowing me to spoil my family 🙂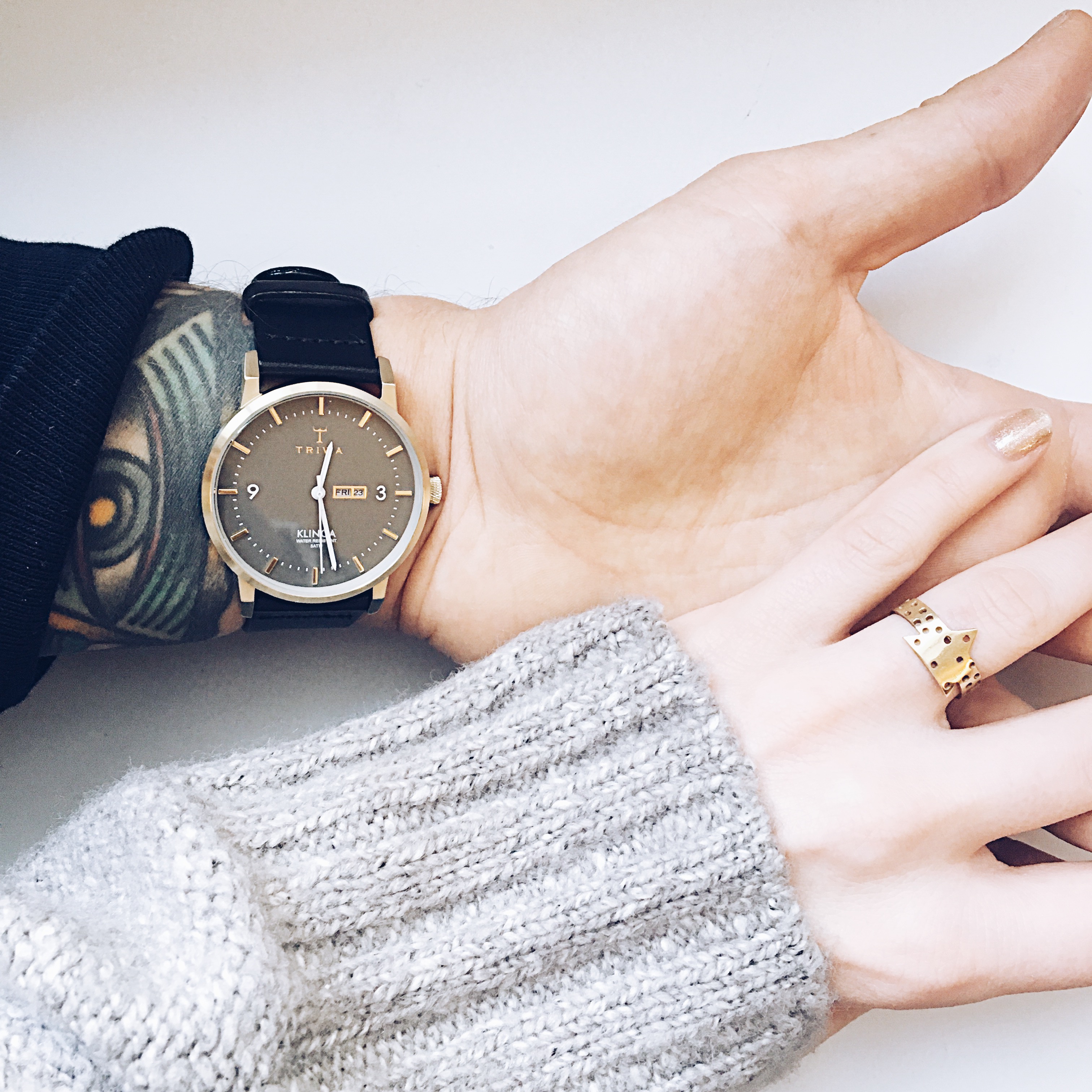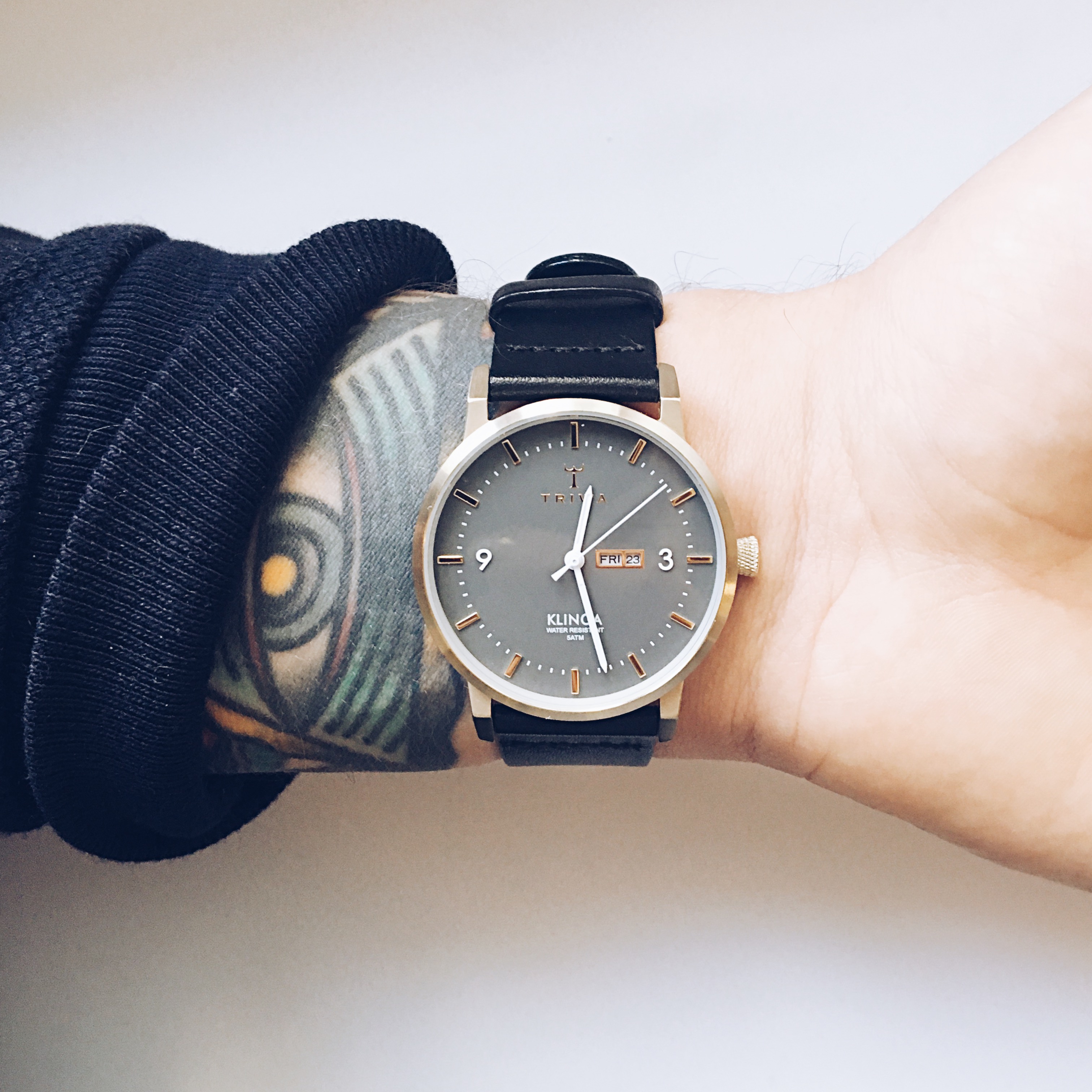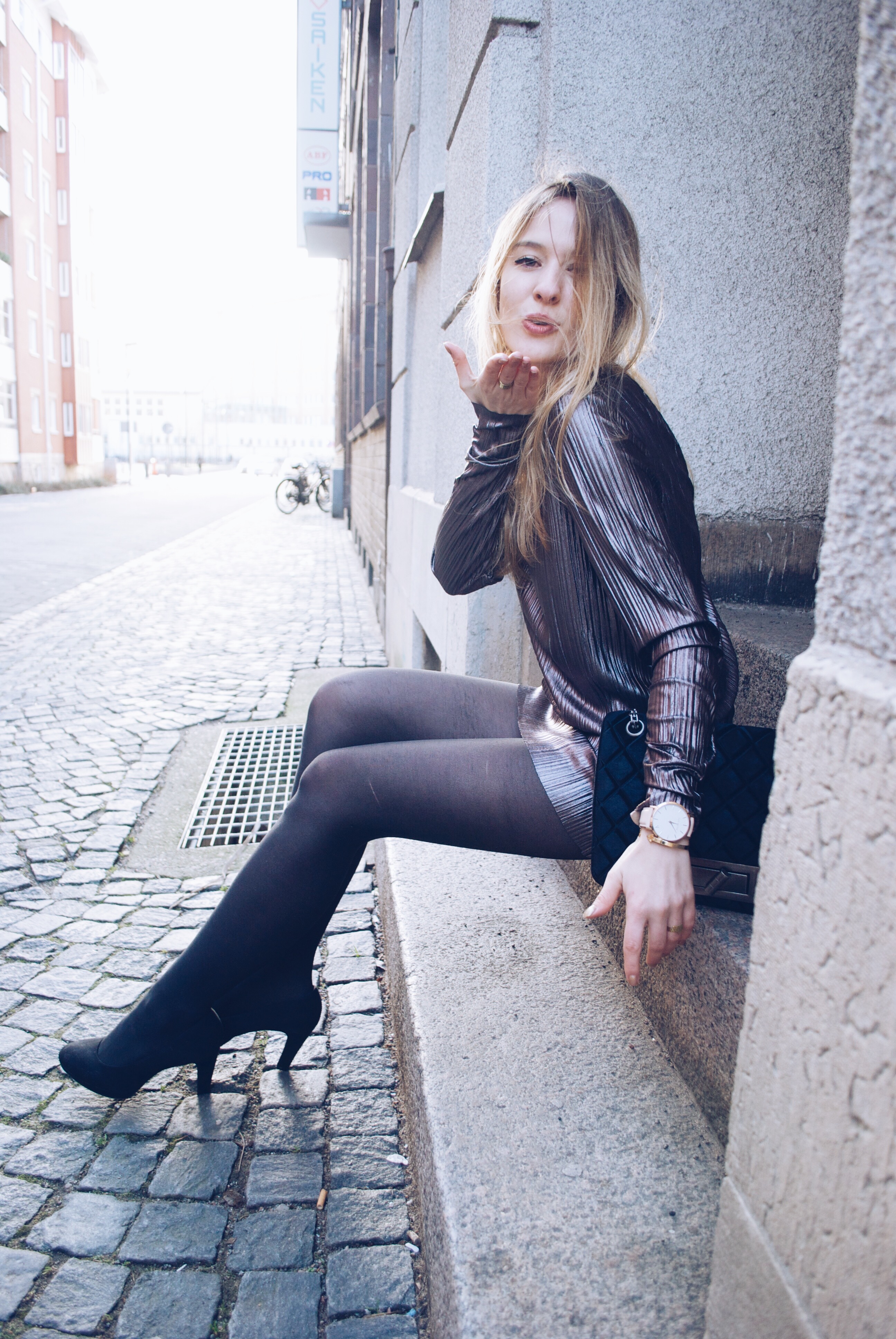 Here you go babes. I won't write more. Let's keep some time for our beautiful Christmas! I wish you a nice Christmas day and to go on nicely with the festivities (because I'm sure that, like me, you have more dinners coming ;)). Champagne ! And Skol ! As we say in Sweden!
Merry Christmas <3 Plume d'Auré

Dress Gina Tricot 
Loavies bag
Tights H&M 
Jacket Zara
High Heels Primark
Bracelet Pieces
La Jungle rings
 Triwa watch on my boyfriend
Watch on me The 5th Watches, Soho model