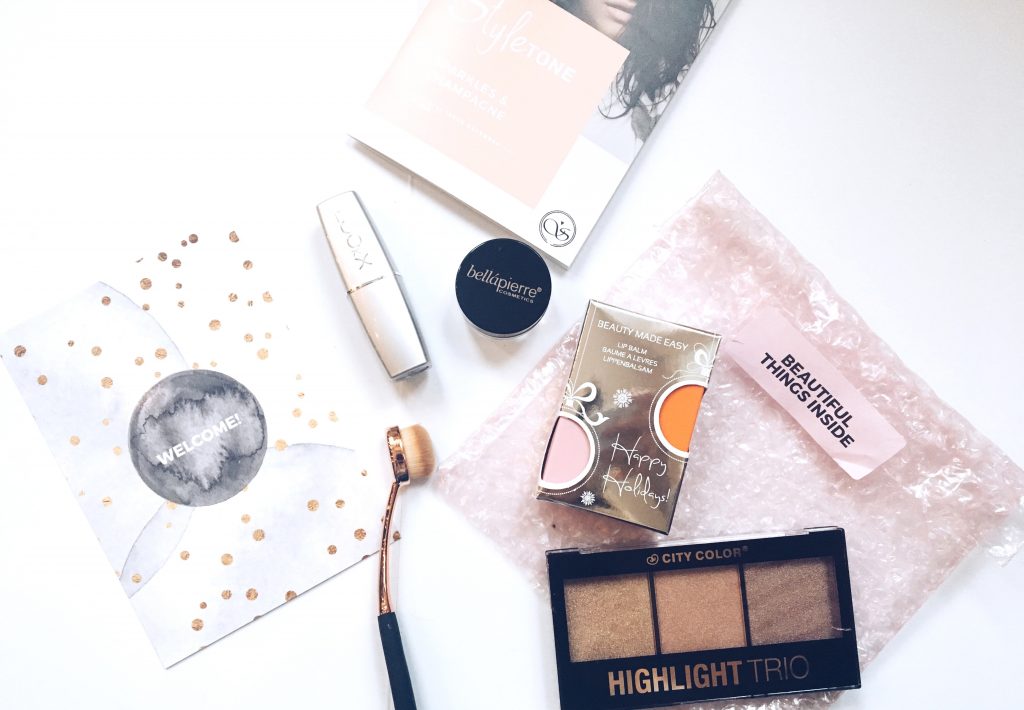 Hello darlings ! Que tal ? (Yes, let's remember our spanish… Haha). I hope your week is going GREAT ! Mine is good, especially that I have only 2 days left before well deserved HOLIDAYS ! It's going to be so nice to be OFF for 10 days, so I can relax, take care of my baby blog and spend time with my little family. Can't wait! Anyway, today I want to make you discover a new makeup box : Styletone box. A very colourful monthly box in which you receive 5 FULL-SIZE makeup (only) products. The presentation of the box is great, the products as well. I loved it ! As usual it's such a pleasure for me to try out new things, and to (maybe) make you discover something. Sharing good tips, discoveries and good vibes. This is this blog's mission. So, Styletone box, what did you contain ?
Styletone box : a beautiful and colourful makeup box !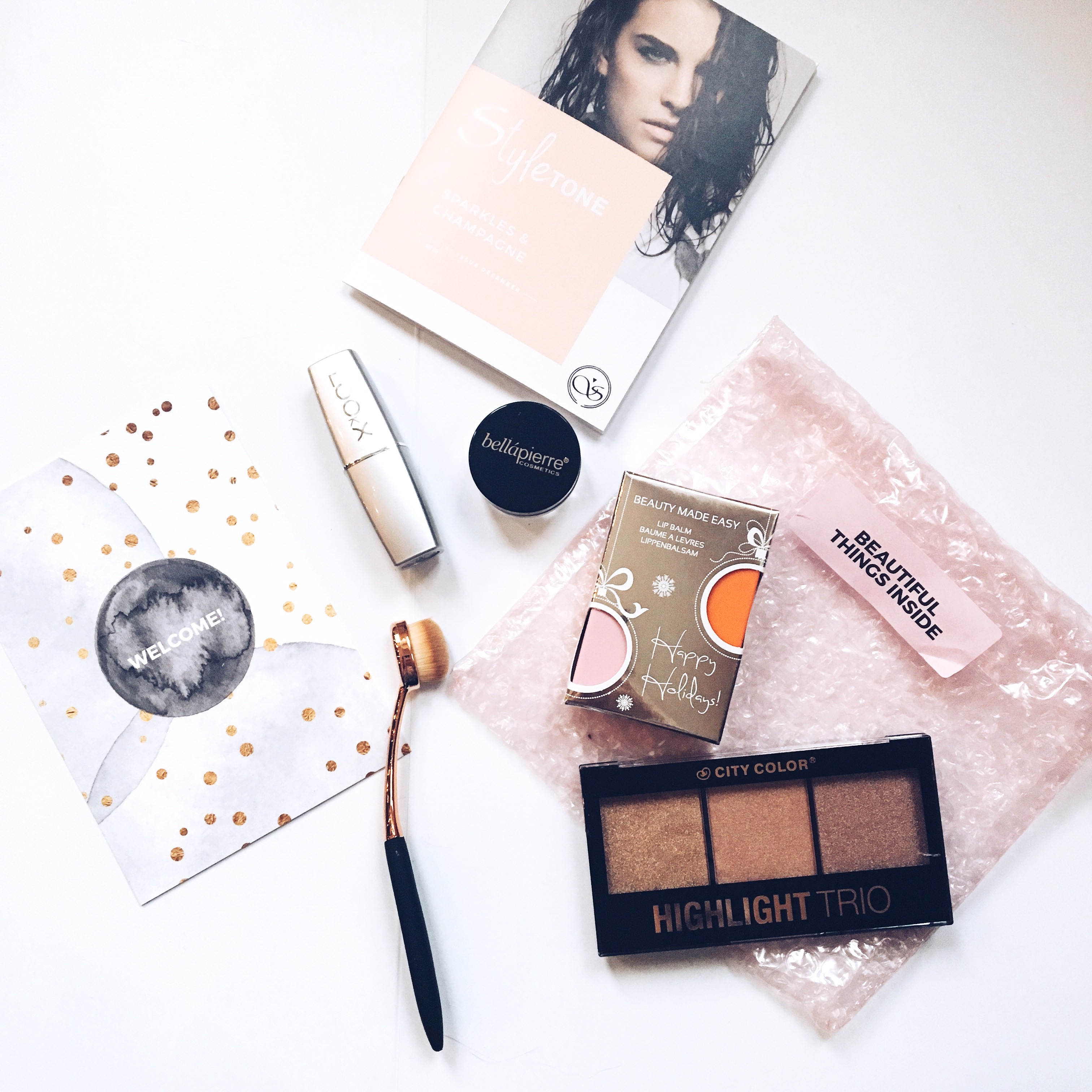 Here are the products I've received. All from brands I didn't know, so actually it was great to make discoveries !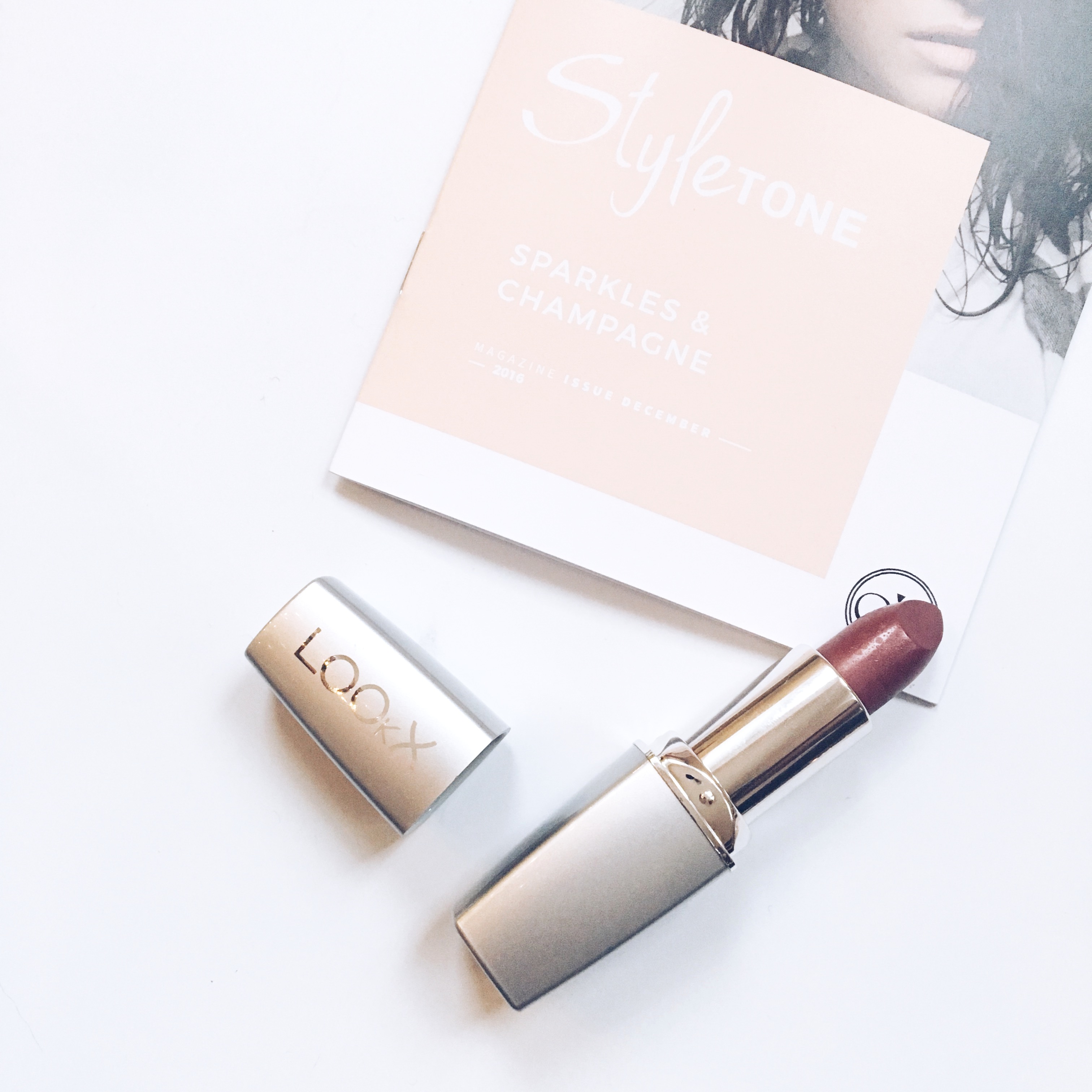 A nice tint, a bit of sparkles. Pretty nice !
Some eyeshadow sparkles from Bellapierre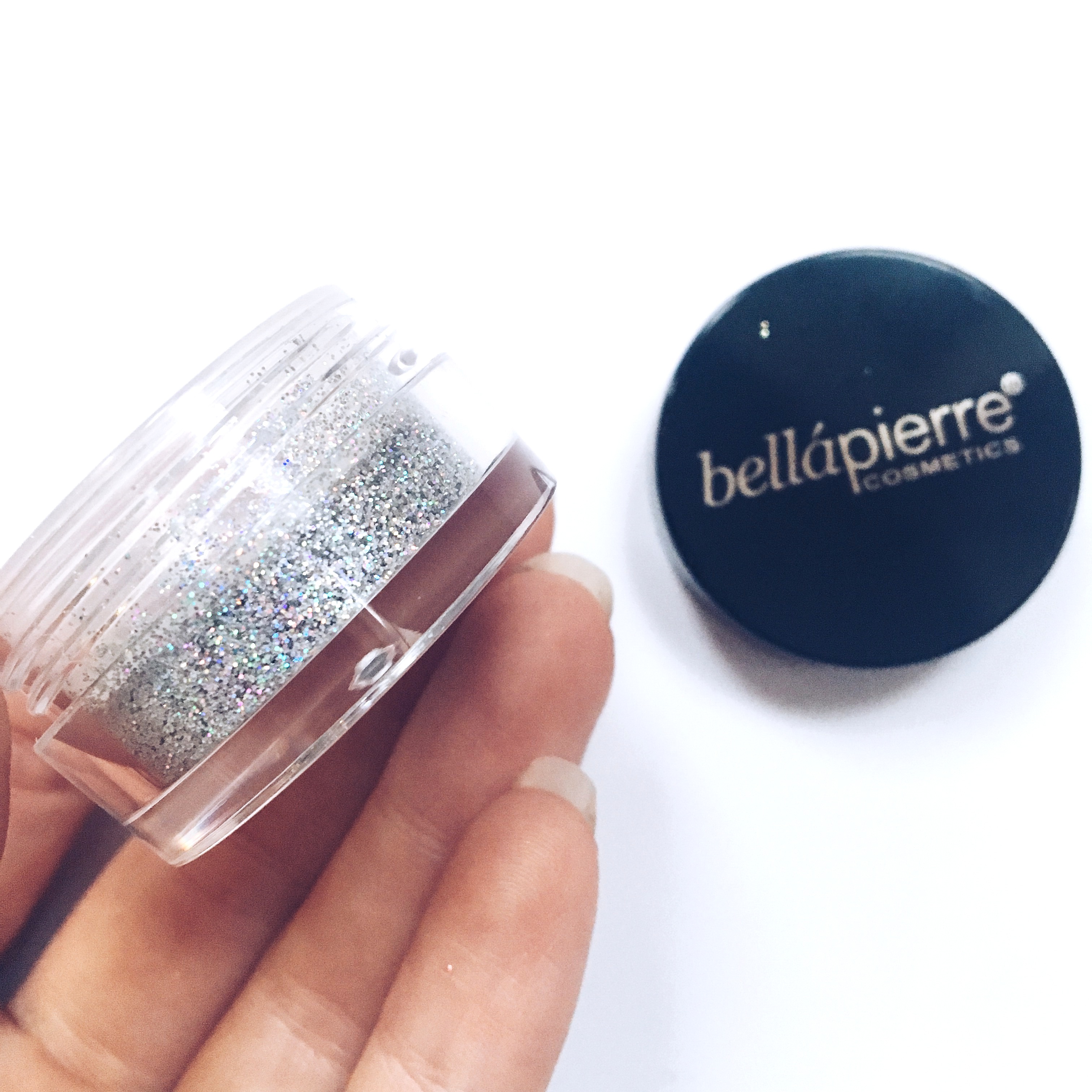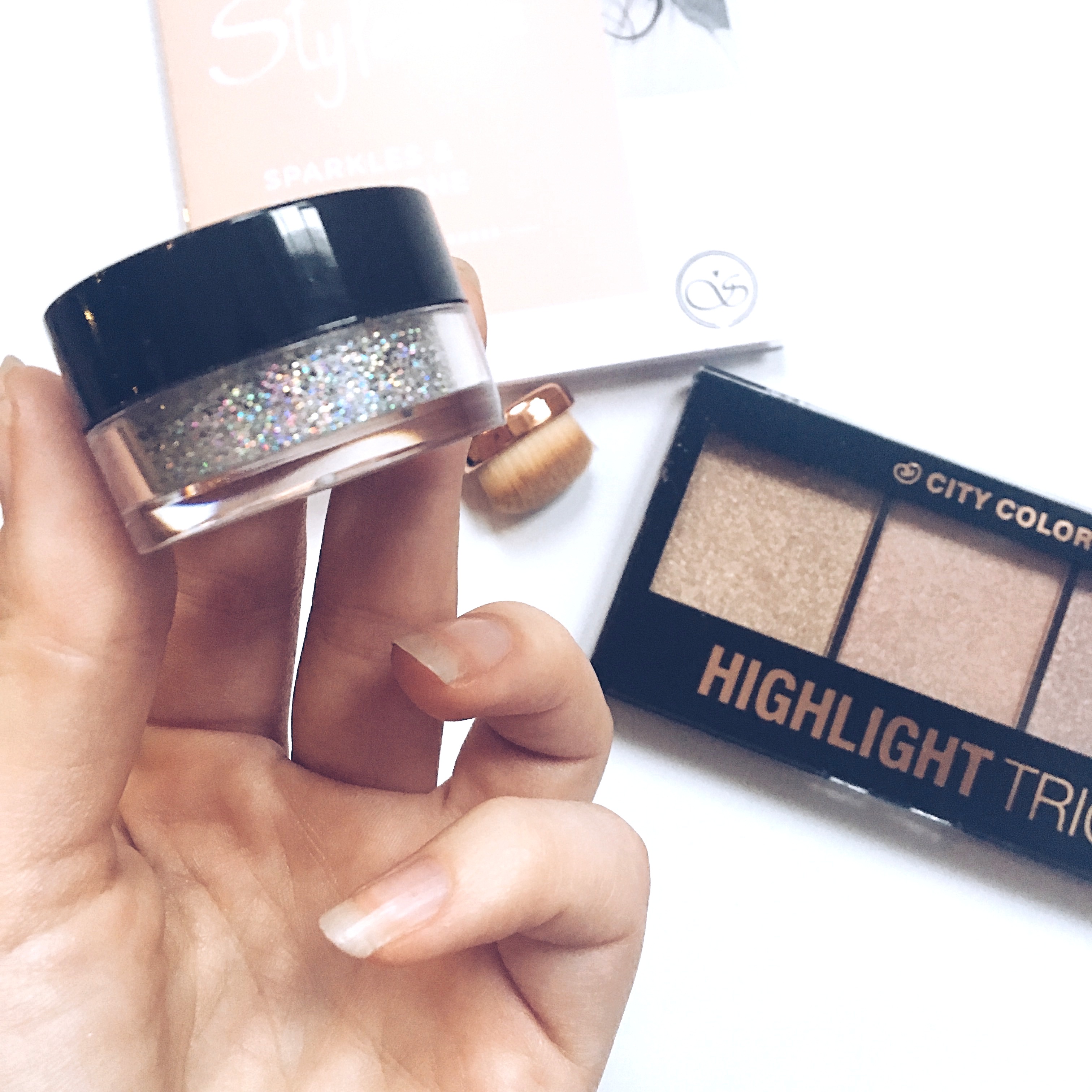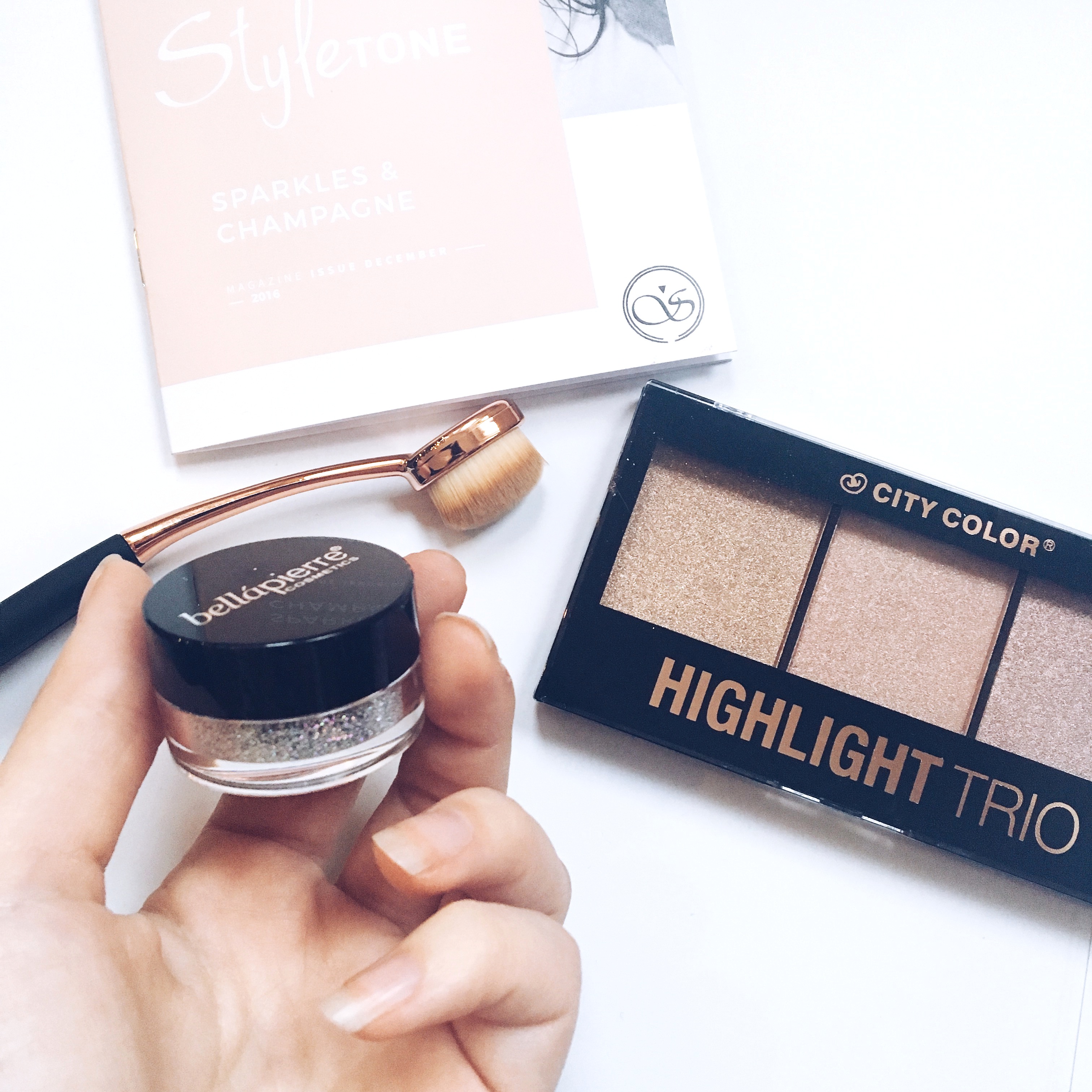 In love ! This will be just perfect for New Year's eve ! I can already imagine a nice combo : eyeliner / sparkles on smoky eyes et fake eyelashes for a crazy intense look… Go go sparkles !
Two moisturizing lipsticks from Beauty Made Easy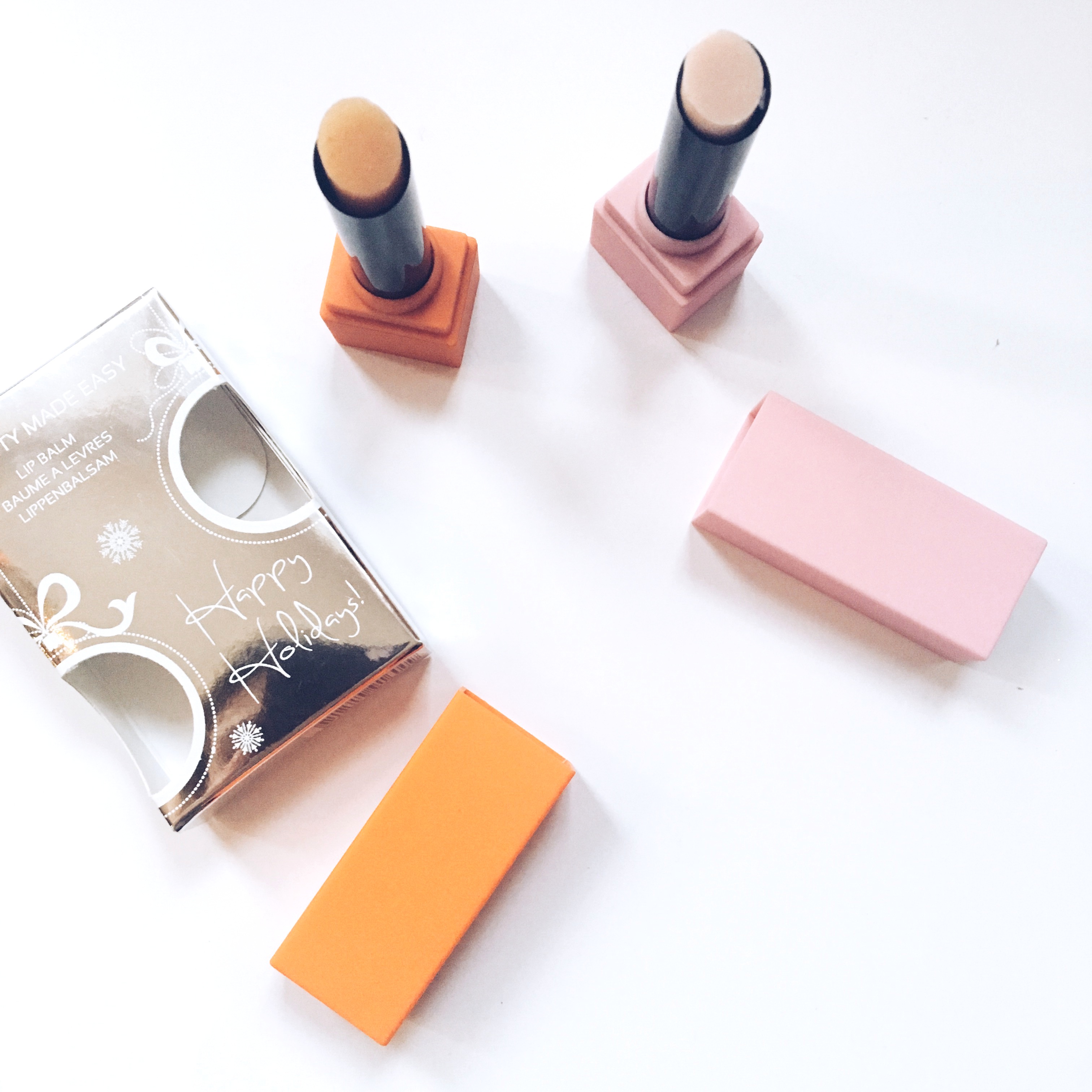 Love the brand name ! And those ultra minimalist packagings. The sticks are really moisturizing and smell amazing (orange and raspberry, I think, it doesn't say on the packaging). The pink one leaves a very sweet taste on the lips, like cake !
A small makeup brush + a highlighters trio from City Color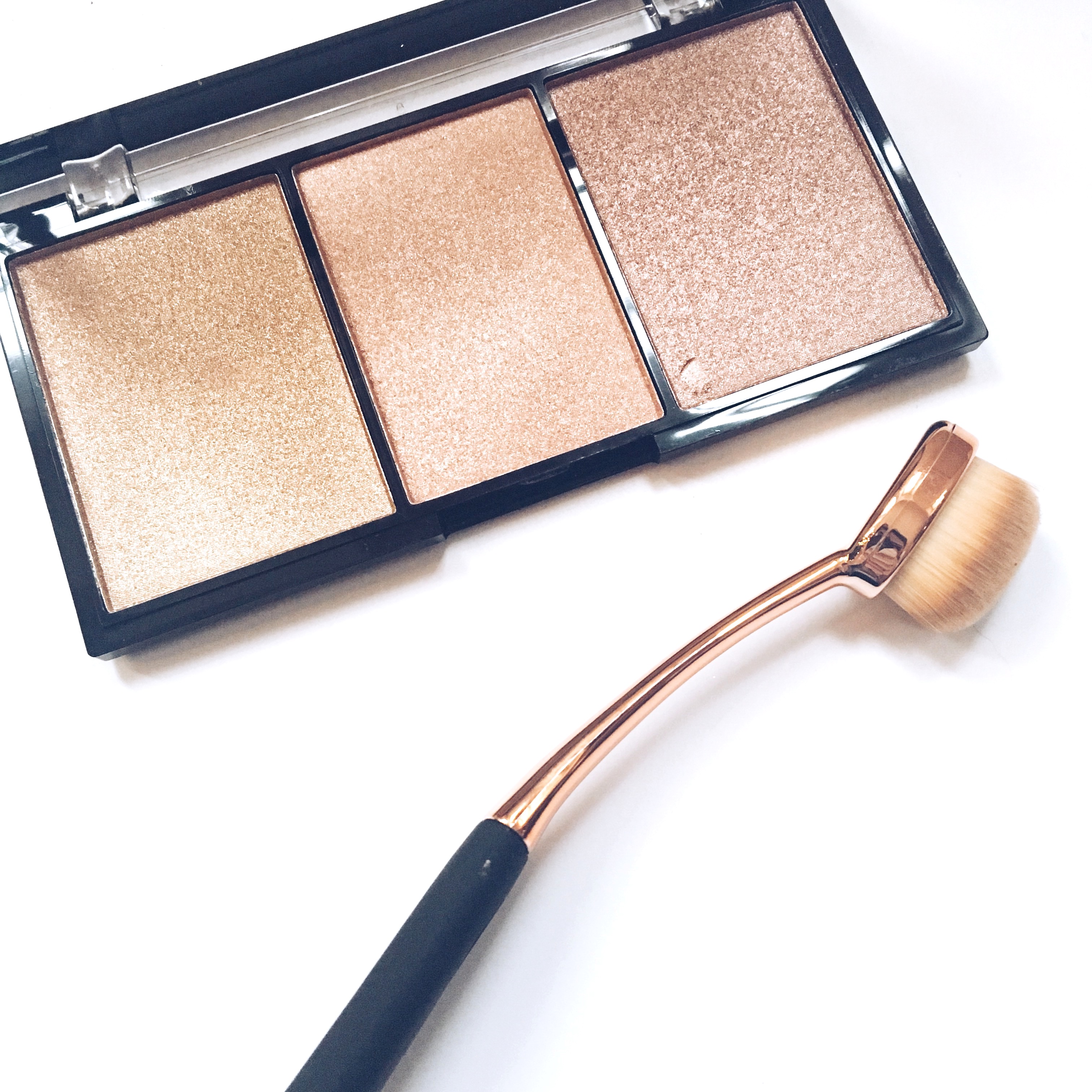 The brush : super cute and great quality ! I'm going to be super honnest, I don't really use this kind of brushes yet. I prefer the classic ones. But I've heard a lot of good things about them, so I'm going to try it !
The trio : 3 beautiful colours ! I love to mix them together to get a more natural result.
---
On a more general level, I think the presentation of the box is great, with all those little messages "beautiful things inside", "sparkles and champagne", the little "welcome" card. And also from the fact that the products are full size, I think the price (about 23 €) is worth what you get. Especially if you like new makeup discoveries. What do you think ?
+++ So, what is your opinion on this Styletone box ? +++
+++ Are you going to take some holidays for Christmas / NY +++
Do not hesitate to go have a look on the website styletone.com. Little Christmas present : the coupon code "aureliesparkles" allows you to get a 6th product for free when you order.
I wish you a good end of the week and send you millions of kisses. Christmas is just around the corner ! Enjoy spending time with your family and friends, eat well and HAVE A BLAST ! <3 Plume d'Auré