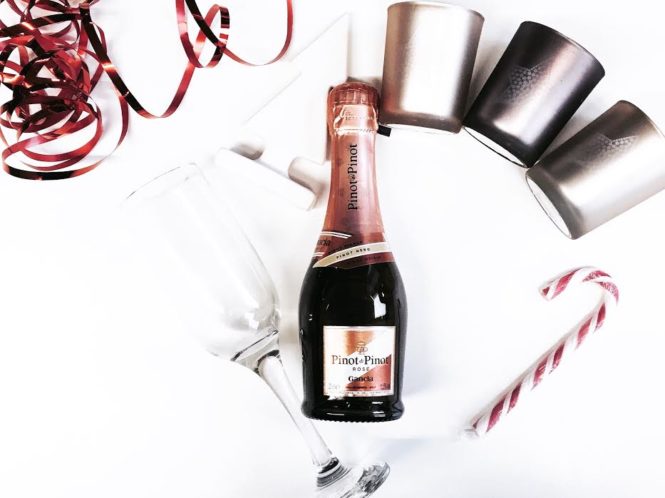 My dear readers, my little feathers, my incredible Instagram followers, today, a few days before New Year 2017, I write this open letter to you about my, about our year 2016. The blog publication agenda is already full, but this is a priority. I need to write about everything this year has represented, about everything it has brought me. I need to put my feelings black on white and to freeze them at this precise moment, in order to keep memory of them. I also have a strong desire to thank you for your constant loyalty, kindness and amazingness. So today there will be no product discovery or review, no look post, no "good tips" but just my 2016 story : a summary of all these beautiful things that happened this year and of all the projects that this has created. This, thanks to all the time dedicated to my passion, blogging, thanks to daily work before and after my full-time job, thanks to waking up at night the head full of ideas, thanks to multiple photo shoots, thanks to my adorable boyfriend who constantly supports me… and thanks to YOU, because without you none of this would make any sense. It is YOU who make this blog live, as well as our community on Instagram and it is YOU who, through our daily interactions, give meaning to this passion that makes me vibrate every day and that fills my heart with JOY ! Okay, now let's make a summary of 2016 🙂 !
My year 2016 : the birth of my baby blog and a year of flourishing projects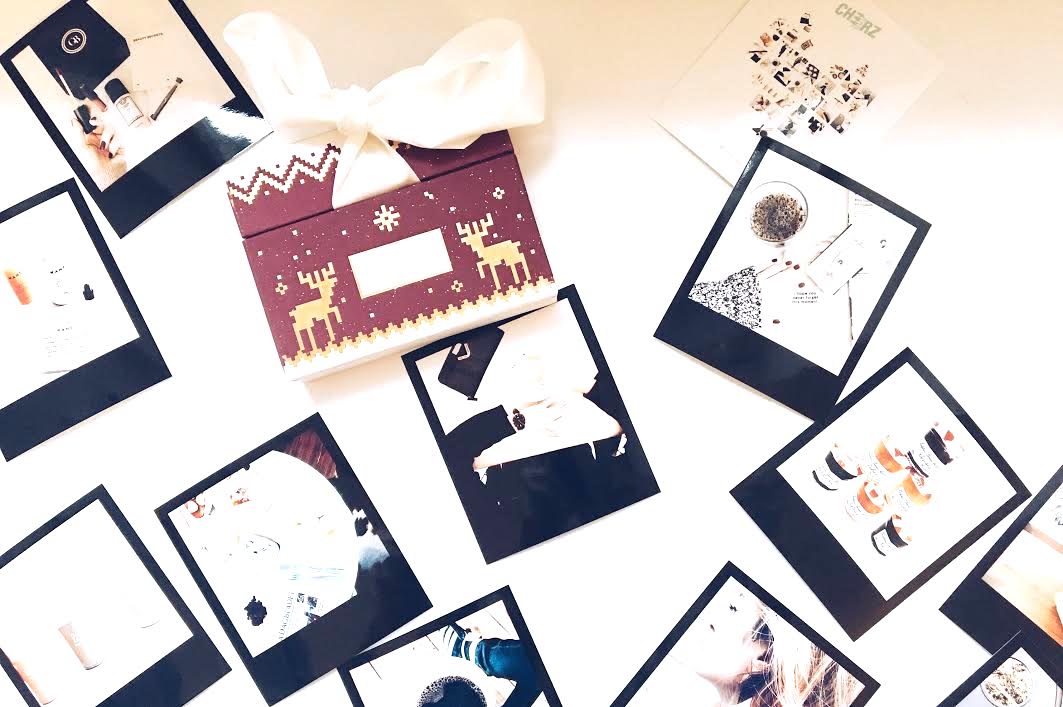 I STARTED
I always liked blogging. I started with the Skyblogs in 2002 when it was the big trend in France. I published my photos, my various articles about my teenager life at the time, and actually even got some success within my entourage (middle School/High School friends). Then, I never stopped writing : diaries for years and then travel blogs on Blogger, where I wrote about my globe trotter adventures, but always keeping quite a restricted audience. My audience was made of my family, my close friends and my school friends, basically. I never "dared" to spread my blog to a wider audience, fearing that people wouldn't like it, and fearing of getting started (lack of time, lack of ideas, lack of technical knowledge? ). Same for Instagram, I had a page but "private" and very personal, with photos of friends, holidays… in short, nothing interesting to watch except for my close friends and school companions. The love for writing, the passion for sharing and human interaction, though, have always been there. I always wanted to be read. Not expecting any celebrity but in a willing for interacting with people. Have feedback, positive or negative, on my ideas, my discoveries. Exchange good deals, good tips, in both directions. Write about what I tested, but learn about what other people, meanwhile, have tested. Enrich myself from others. Enrich, if I can, others.
So after all those years, in 2016 I decided to get started. To launch my "real" blog. To buy my domain name plumedaure.com. To host it on OVH, to use WordPress and to launch me in the technicality of a real website management. To open my Instagram page in "public" and start putting a little more effort and harmony on my feed. To find my style, step by step, and to realize that people liked it. WOW. So much has happened since the very beginning. The creation of the blog and of the Instagram page were in March 2016. And since then, I surf on a wave that astonishes me a little more each day, which makes me vibrate. In short, I'm living one of the most rewarding adventures of my life!

I EXPERIENCED GROWTH
I would never have thought, at first, to get to that point. Thanks to the Internet and to our new digital world for allowing us to accomplish so many beautiful things with a large amount of perseverance. I repeat to myself and my close friends & family everyday : of course, I want all this to continue and to grow even more, but even if it stopped now, right away, WOW, what an adventure! I will never forget it and I am already grateful to have been able, for 1 year, to be so passionate about a personal project. To have met so many great people, talented and also passionate.
In 2016, I went through several stages. Personal steps in the search for my editorial and visual style, statistics steps with constantly growing followers as well as blog traffic, and almost professional steps with more and more beautiful partnerships and flourishing projects in mind.
On the blog, I started to "re-write" and import my old travel articles from Blogger. Then I started to write lifestyle articles, with, let's be honest, not a very good visual quality. I gradually found my style, began to add my own pictures and found my visual universe, always trying to offer you quality posts. Pretty to look posts and being as well, hopefully, cool discoveries : ) . I also began to develop the fashion part of my blog with look posts, at first very simple, and then, here also, trying to make more qualitative photoshoots. This blog's traffic doubles every month since the beginning and I really want to thank you for this ! Writing by knowing that I am read is the greatest satisfaction of the world. Your comments on my articles are like a pay check at the end of the month : my reward for my work. And it's so great to read your opinions, to discover your own blogs if you also have one ! THANK YOU. I hope you will continue to read me in 2017 and that my content will always please you as much as it does now.
On instagram, I also went through incredible steps. Style steps, where my visual universe has evolved a lot, according to what I learned about photography and how to make the perfect Instagram post. But also statistics steps : your subscriptions evolved quickly, you went from 250 at the beginning (0 because it was my "pals" hihi) to 1000 in May, 2000 in July, then 5000 in September and, WOW, 10,000 in November. Today, before getting to 2017, we are almost 15 000. 15 000 love heads, that IS JUST happiness in shots! Thank you for being as adorable as you are. Thank you for your comments on my pictures, thank you for your supers feeds that I like to visit also. In short, thank you for being a part of my daily routine and for inspiring me so much. I hope that we will continue to interact in 2017 and I hope to see even more love heads here 🙂 .
On a professional level, so many beautiful things happened too. I have had the opportunity to collaborate with great brands, well known or not. Small brands I could, I hope, help to make themselves known, because after discovering them I found them amazing and wanted to tell you about it. Super smart concepts that I could make you discover. Reference brands from which I could try out new products. In short, very enriching and beautiful partnerships carried out, some in the long term. I want to thank all the people who, within a company, have trusted me to promote their products in a total sincerity. And for all their sublime gifts. It is thanks to them that I remain inspired with new beautiful things permanently, and that I can pass on to you the best good plans. M.E.R.C.I, as well as THANK YOU to various lifestyle agencies.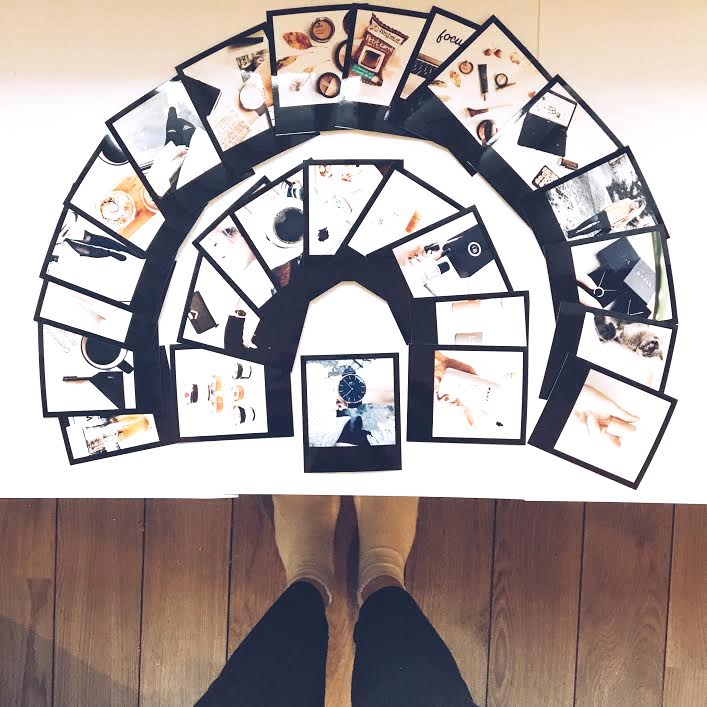 I DEVELOPED MYSELF
I learned a lot of things this year. I learned how to manage a website, I learned how to touch a bit to the php and html code. I learned to animate a community on social networks. I learned how to manage the light well to take the best picture. I learned to take a picture. I learned to use my reflex camera without using the automatic mode. I learned how much good photo material could itself make miracles.
I met some great people, via Instagram, via the blog, via the partnerships. Some digital encounters were converted into real encounters. Great encounters. I hope I'll make others soon. In the meantime, it's a pleasure to be part of these communities every day and to read your comments on my pictures, to comment yours. I will never get tired of it. I feel like I know you all and I love some of you as my friends ! 🙂 It's crazy, right ? 

I HAVE A FULL HEAD OF PROJECTS
Of course, I dream that all this continues. That the cadence does not slow down. I want to continue to post, to continue reading, to continue to inspire you and get inspired from you. I admit that all this is a lot of work and time every day. I think I spend an average of 4 to 5 hours a day on the blog and Instagram in addition to my full time job. Sometimes I can not find the time. But I'm so passionate that I do it with pleasure, for me, it's not really work.
My dream? Have even more time to devote to this blog, to my partnerships, to all my projects. Be able to devote myself to 100% and have time to develop it : post more often, get more traffic.
My ultimate dream? To make it my my job, step by step. Some bloggers get there, over time, why not me? I stick to my dream and I hope I can one day live from my passion.
My 2017 resolution ? Starting going there slowly. Create my self-entrepreneur status to be able to start using affiliate links and hopefully monetize the multiple clicks of the blog. Maybe start some sponsored articles. Maybe think about opening an e-shop on plumedaure.com (did you know I had a business of jewelry creation before? 🙂 Why not taking it back? It worked great in Paris before I moved to Sweden). In short, try it out in 2017, see if I can monetize this passion, little by little, while remaining as transparent and true as I am today.
I am totally admiring these bloggers who live from their passion after years of hard work. I think for example about Coralie of the French blog Elles en parlent  or about Kenza in Sweden. Real business women, courageous, hardworking and inspiring, who have created a true universe around their passion, and who both have also created their company. Les Jolies Choses  for Coralie, and  Ivy Revel for Kenza. These girls worked hard, hours and hours, weeks and weeks, months and months, to get to that point. It's not every day pink and perfect, but today their blog is a small business. They continue to be as authentic, to make their audience discover new things, but sometimes being remunerated. There is no shame in this, after all, it takes a lot of hard work and energy, and, using all their time for it, there is no shame in needing money in return, just like employees do need their pay check. They have to be able to eat and pay the rent at the end of the month. Blogging is their job, their passion, their life. But they do so with authenticity, and without "overselling" anything or without a lie.
That is what I dream about. Staying natural, keeping my authenticity. Saying "I like" when I really like, just like now. But, I would like to dedicate ALL of my time to it. To make it my job. My daily life. Full time. I hope, like Coralie, Kenza, or other bloggers, that this will happen in a few years. In the meantime, you are not ready to see me disappear, hihihi :). I am PASSIONATE. IN LOVE. And I will continue to try out a full bunch of stuff for you, to make you discover things, to comment your photos and interact with you!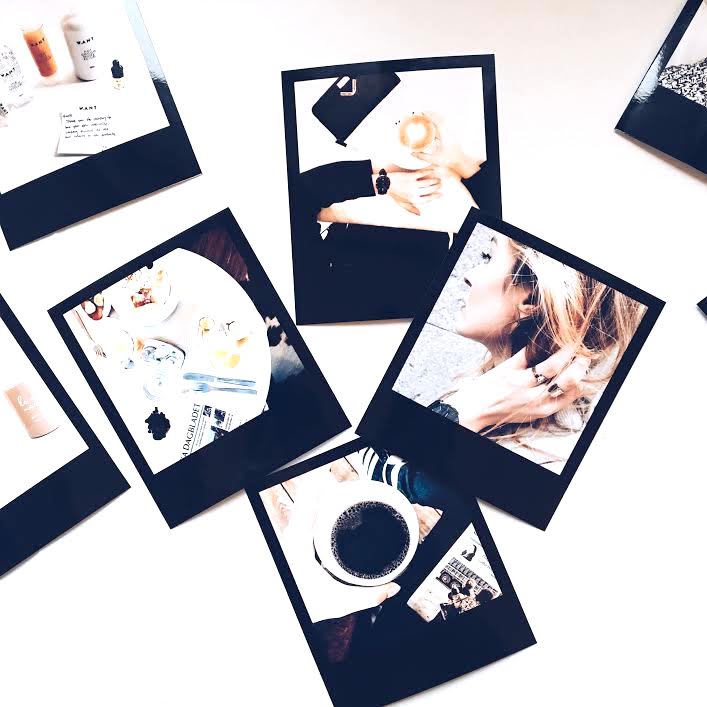 And you know what ? 
…
I can't wait to see what 2017 will be about !

AND ONCE AGAIN, THANK YOU !