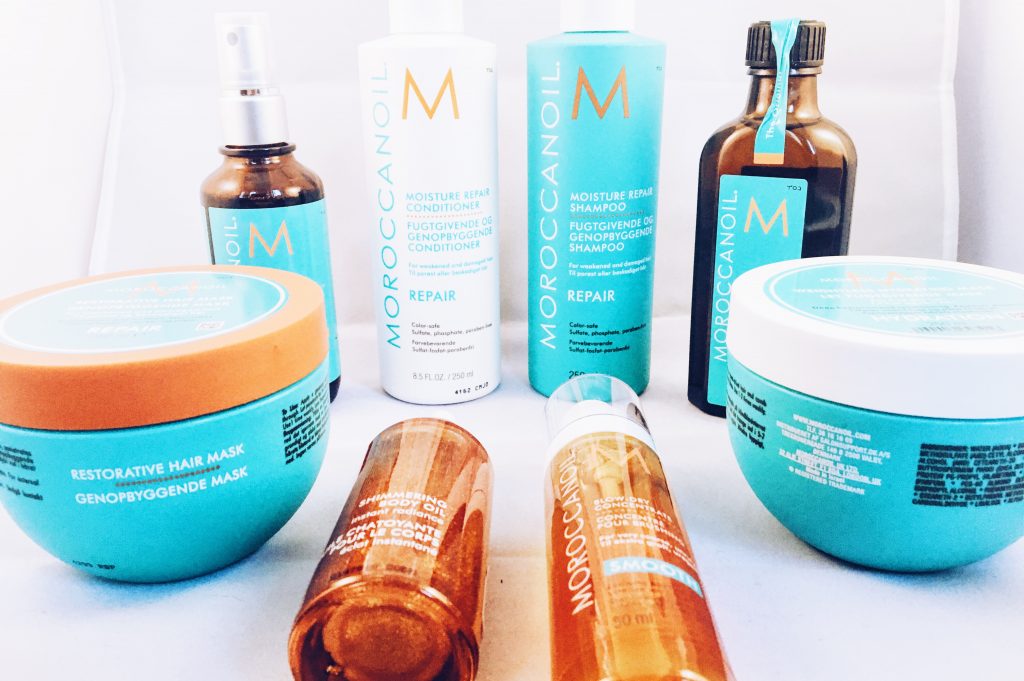 Hello beauties ! How's life? Here all is good ! I'm getting back into the rhythm after the nice and much needed Christmas break. You too, right? Not too hard? Today, I wanna talk about the wonderful brand Moroccan Oil, which offers the best dry hair car I've tried so far ! If you've been reading my blog for a while, you might have seen my post about the OI / OIL from Davines ? I was only using this one for the past 5 years, but I found as good if not better. And that's the Moroccan Oil range of products. Let's talk about it !
The best dry hair care with Morroccan Oil

 
I was lucky to try a large selection of products from Moroccan Oil. Which is great, because I have to say that I had noticed those products already on the shop shelves. But I wasn't expecting them to be so efficient! Here are the products I've tried :
1, The Morrocan Oil treatment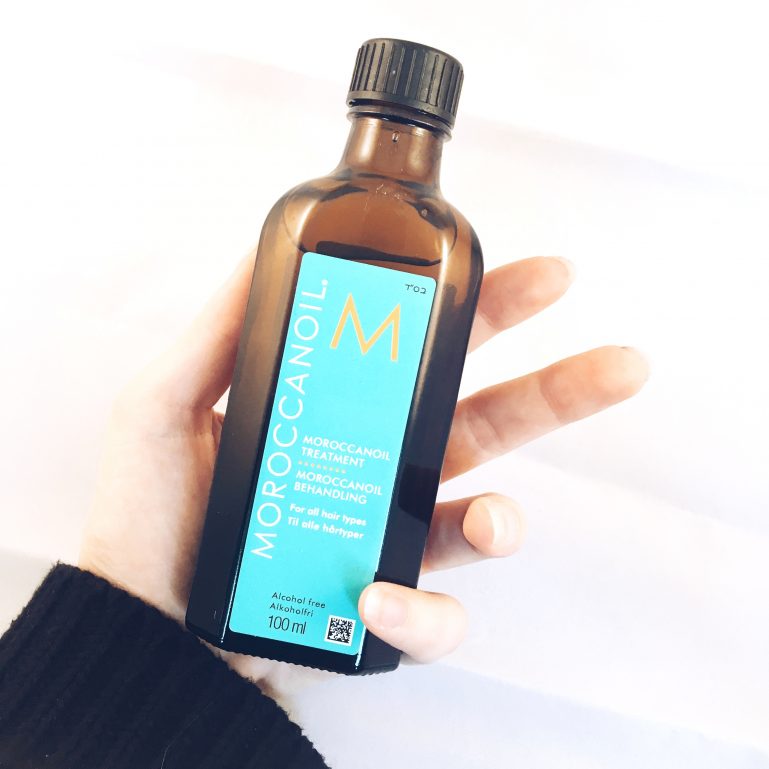 I start with this product because it's my favorite one! An argan based hair oil (all the products are made from argan oil) which smells so good, isn't greasy at all and makes the brushing so much easier.
I apply it on towel dried hair after the shampoo, right before I brush them. And then after drying them, I apply some more for a styling effect. Also, I apply some every morning before I brush my hair.
My hair is softer than ever, healthier = it looks nice! You can feel that it really repairs the hair because my hair is longer and prettier since I'm using it! I even received compliments on it… What a coincidence : just after I started using that oil.
So, if there is one product you have to try from this brand, it's this oil! It's just amazing!
2. The masks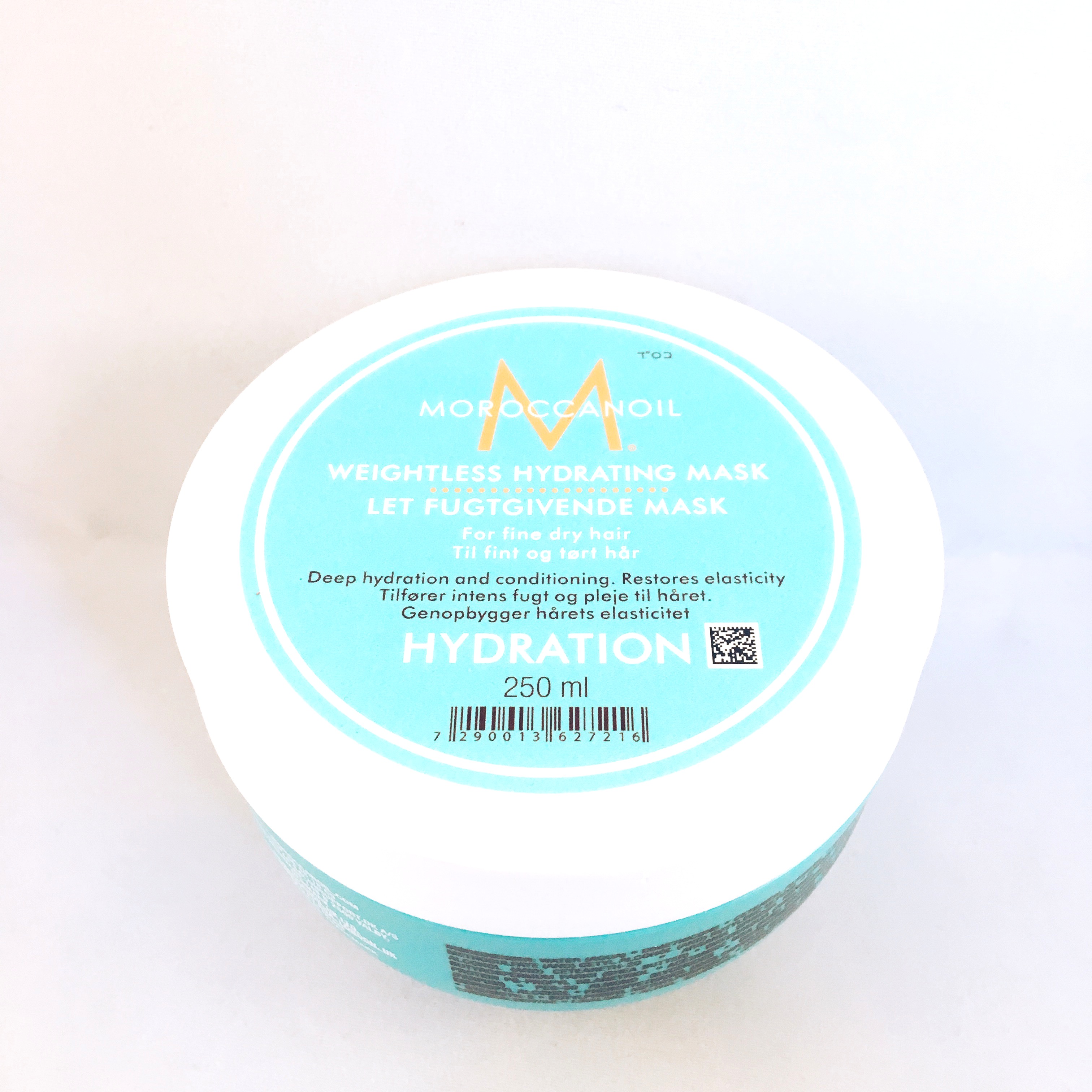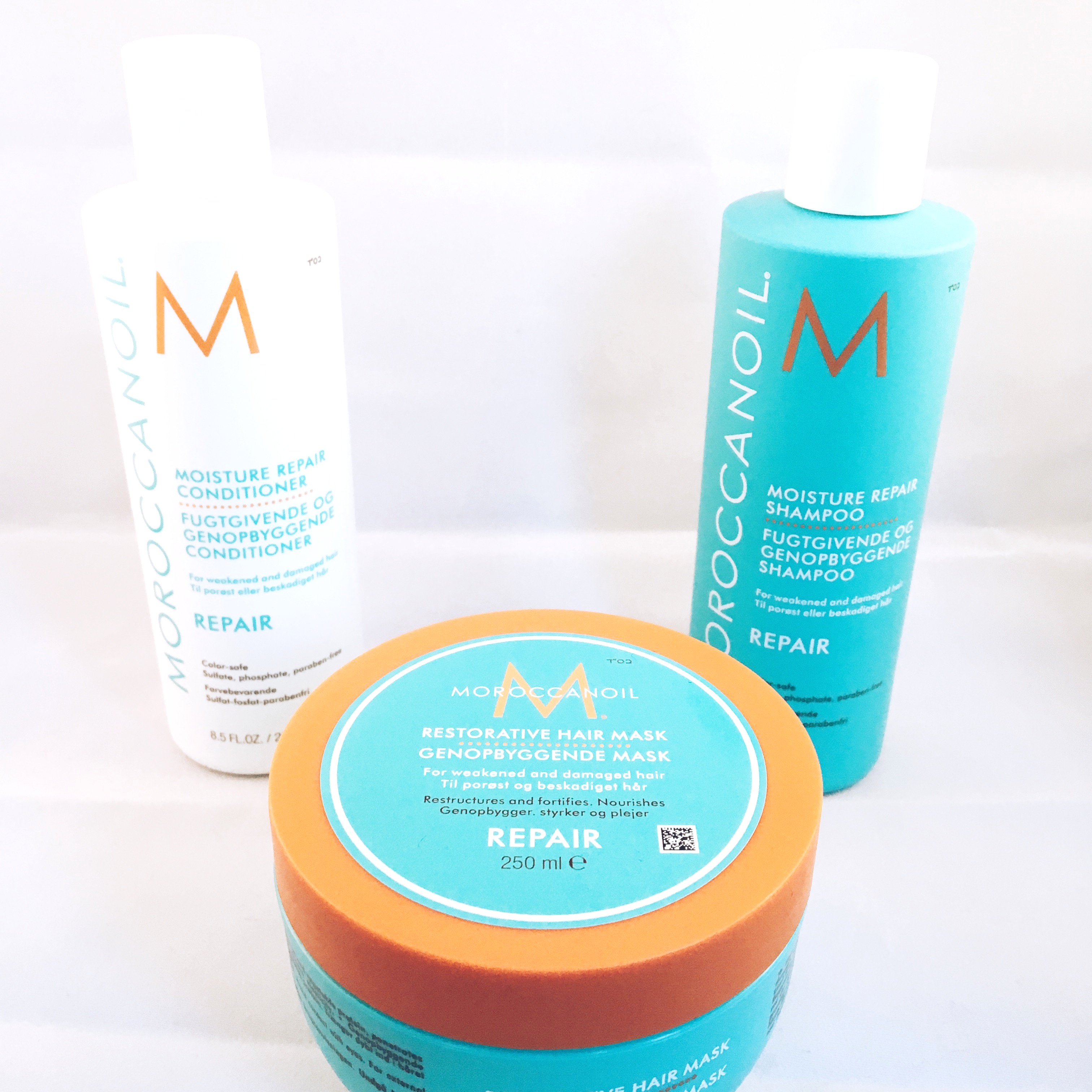 Those masks have something special : they need to be applied after the shampoo and BEFORE the conditioner.
What happens : the mask opens the hair fibers and repairs inside. After that, you need to close the fibers using the conditioner. Very  important you do it this way so you get the most results out of it!
Here again, I'm convinced of the efficacy! My hair never looked so good. If your hair is damaged, I'd suggest the "RESTORATIVE HAIR MASK" to repair it deeply. 
3. Shampoo + conditioner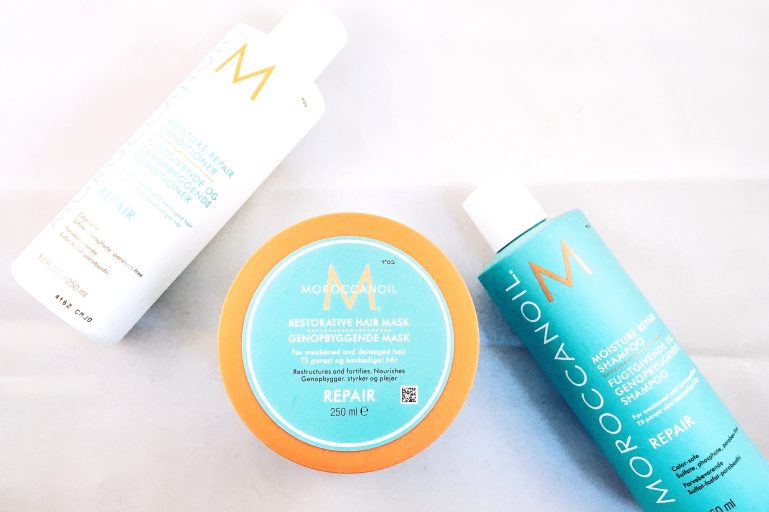 Here, nothing to say : very nice. They go together with the masks in the hair routine and they're just great! They smell so good and they're very nourishing! 
4. The Frizz Control spray + the blow dry concentrate oil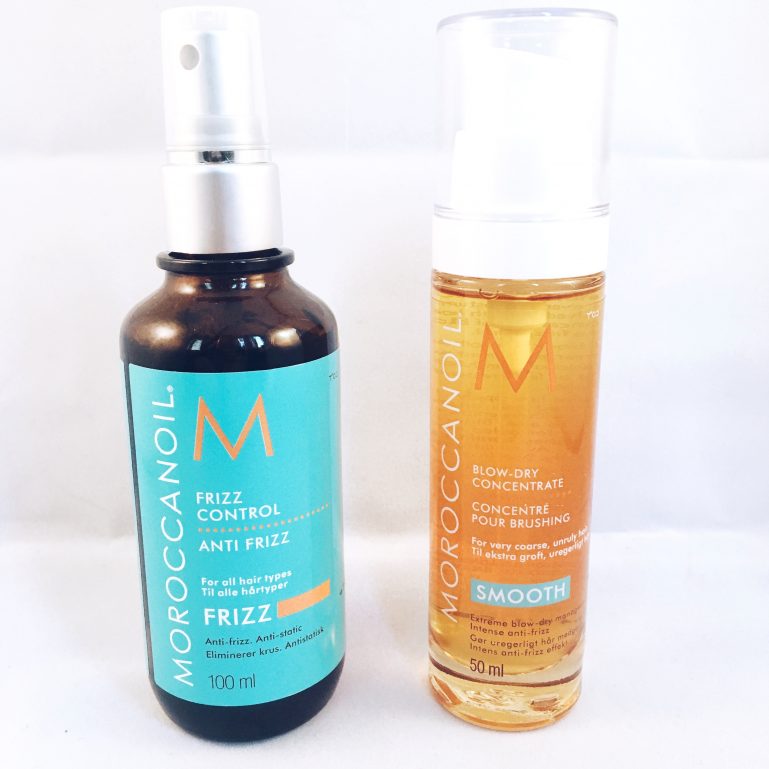 The spray : Great when it's humid outside ! It really controls the frizz. When it's humid or raining outside I spray some on my hair in the morning and my hair looks less sheep-ish :). 
The oil : I don't use heat very often on my hair, because I dry them with quite neutral heat and never really straighten them, but for those of you who use heat a lot, this is the right product! It will create a heat shield around your hair your hair so it doesn't get damaged by heat (or at least less). For special events, when I straighten my hair, I use it and really like having it. 
5. The shimmering body oil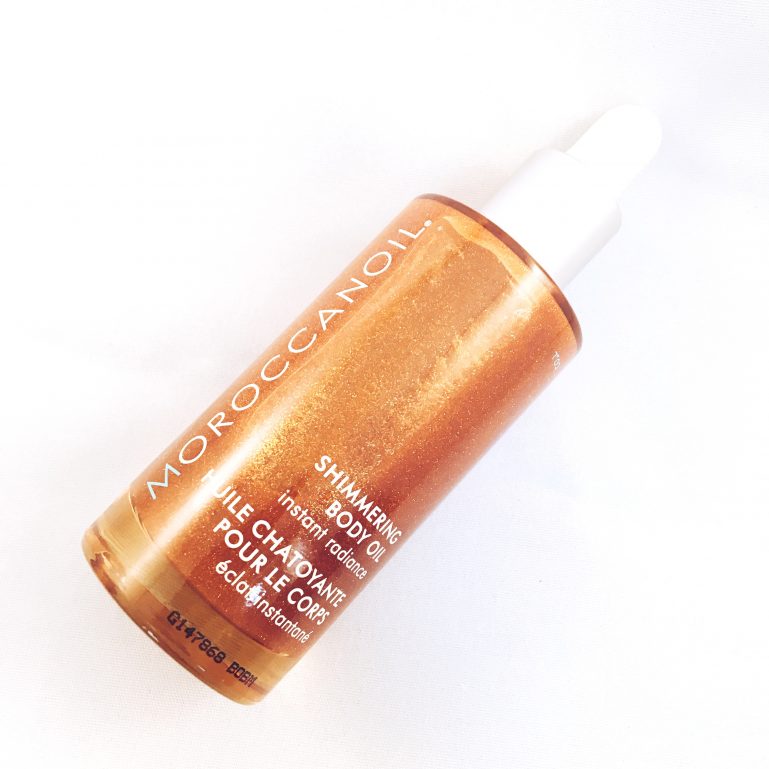 So moisturizing  ! It smells so good and the shimmering effect is just great on the chest and arms! Perfect for Christmas coming! Or then for a summer evening!
I'm totally convinced by this brand, and I think I've found my new dry hair care routine. I don't think I'll change, at least for a while. Here is the result on my hair that look very healthy these days!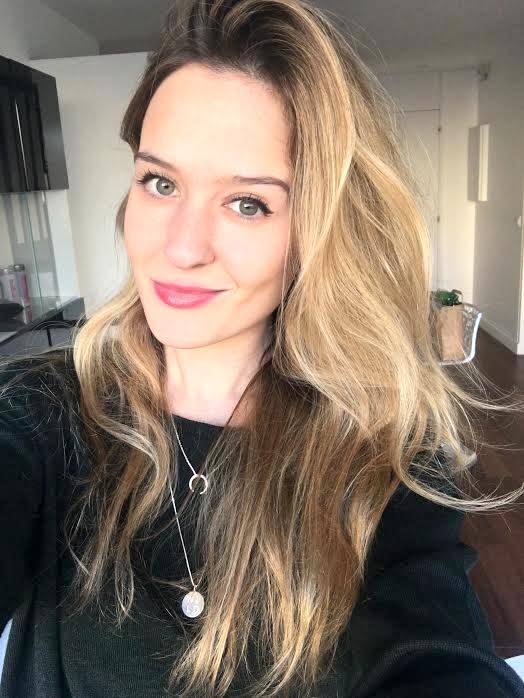 I hope you liked this review my beauties. Enjoy the rest of your week xxx !
+++ Did you know this brand ? +++
+++ What is the greatest product you've used for your hair ? +++

You can find all the products directly on my Shopally page here.
Credits :