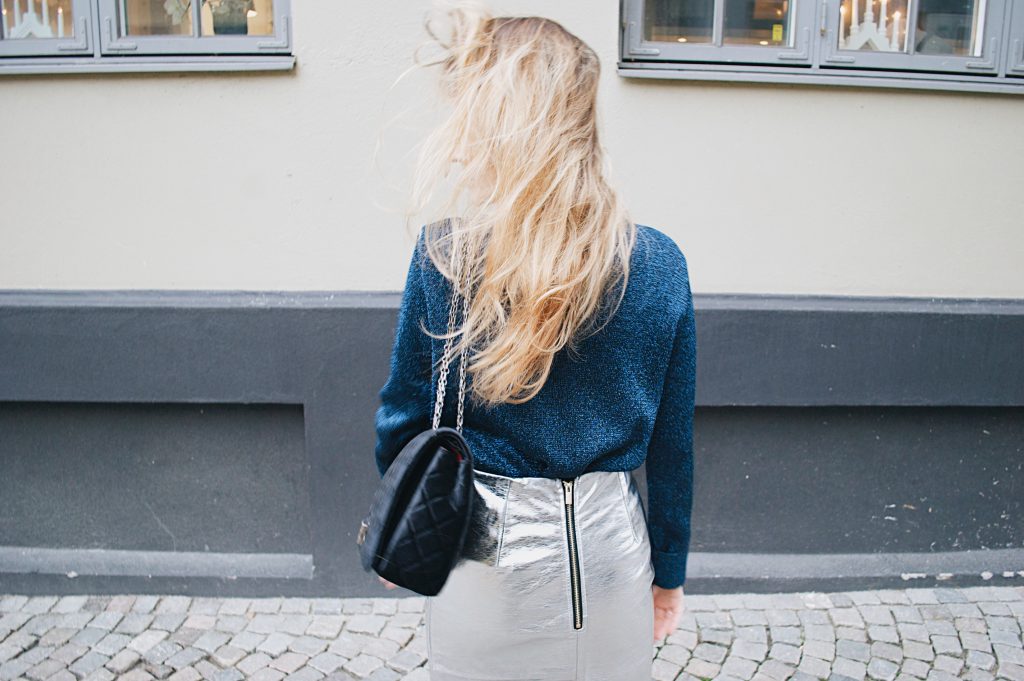 Hello beautiful people ! And HAPPY NEW YEAR 2017 ! May this year bring you all the happiness you deserve, as well as health for you and your loved ones, and success in your projects. I wish you a year of passion, made of things that you like and that motivate you, and I wish you to spend every single day of the next 365 the best way possible.  HAVE FUN ! LOVE ! LAUGH ! We only live once, and we will have only one year 2017. So, say YES to happiness. This happiness is everywhere ! It's just enough to open your eyes and perceive it in the simple things of everyday life. Anyway, like every sunday, it is look post! Today, this is my 1st look of the year 2017 which also was my NYE look. A party look, sparkly and festive, so that the party continues a little bit today (FALSE: I'm in pajamas, hangover mode switched on in my sofa!).
Happy nw year 2017 : my NYE look
For this New Year's Eve, to finish my beautiful 2016 year in beauty I decided to bet on a FESTIVE look made of sequins and sparkles! I really wanted a special look, so I went all in with high-in-sparkles pieces but trying not to do too much anyway. The idea was not to look like a Christmas decoration either :)!
The two main items for this look:
My brand new Ivy Revel sweater with sequins. Ivy Revel, this brand created by the blogger Kenza that I love so much! All their clothes are so beautiful and always of incomparable quality, I 100% love it (coupon code at the end of this post).
My Loavies silver skirt which I love too! Perfect for festive outfits but also a skirt that I will gladly recycle in a more casual outfit with sneakers and a thick sweater.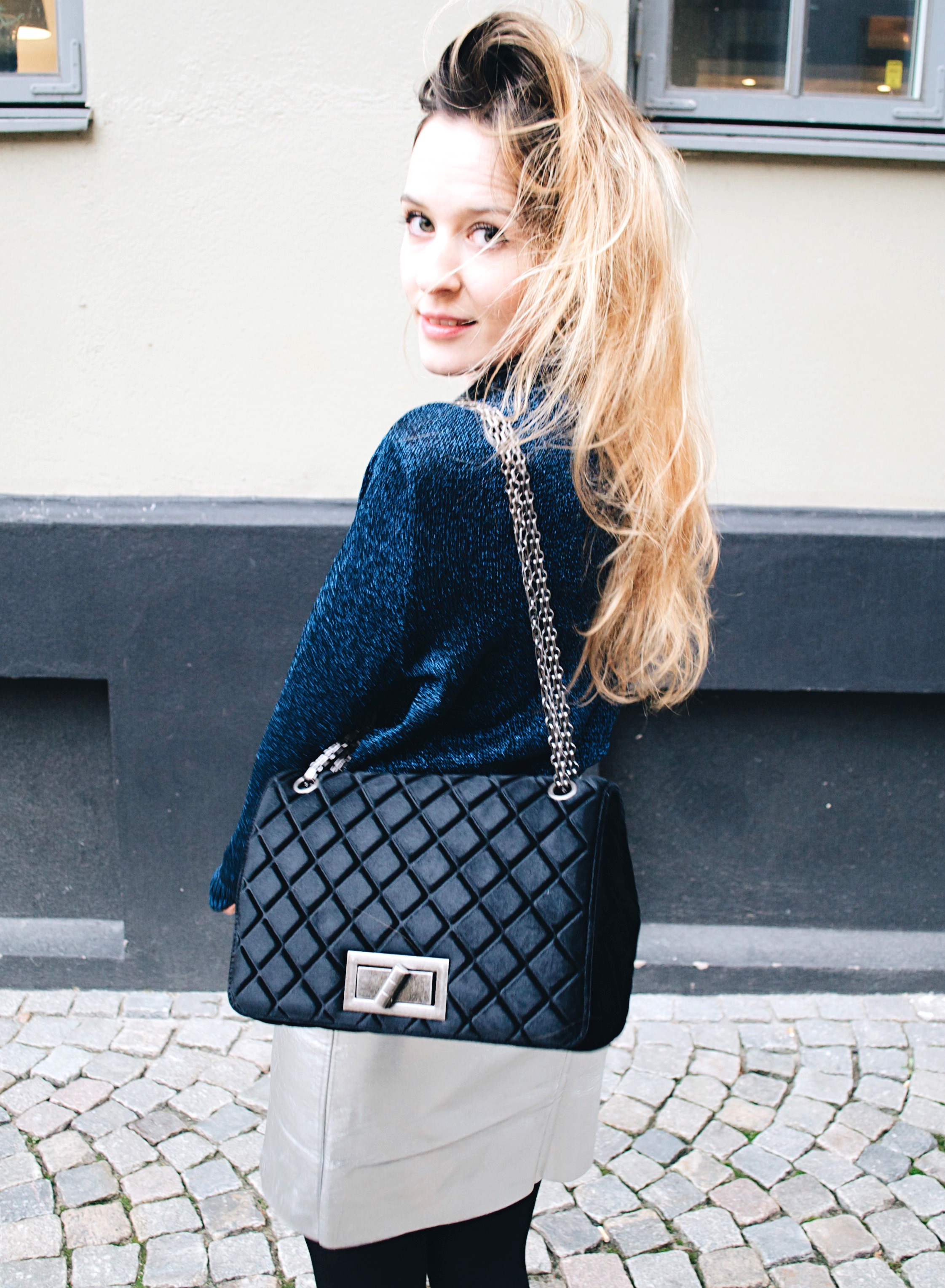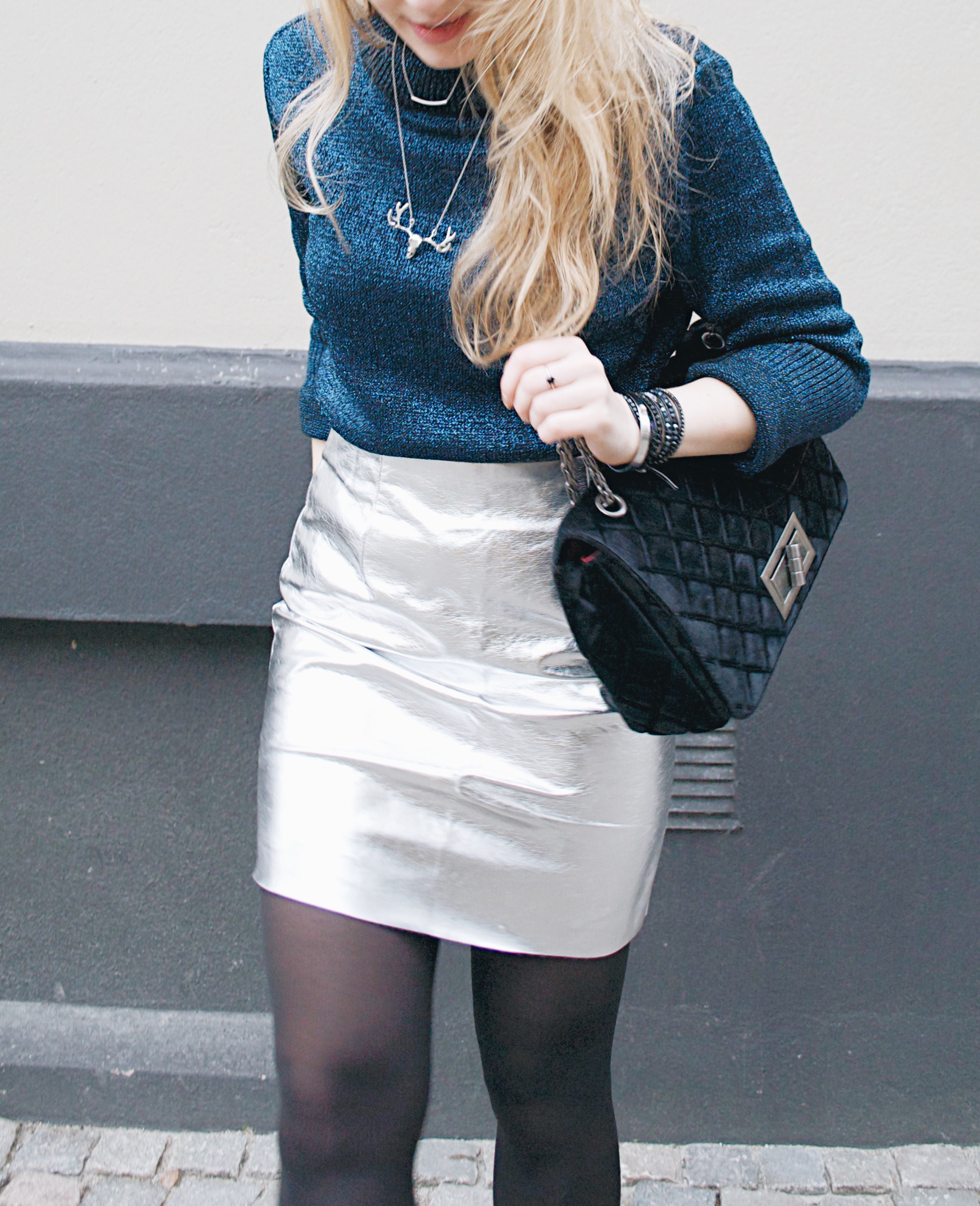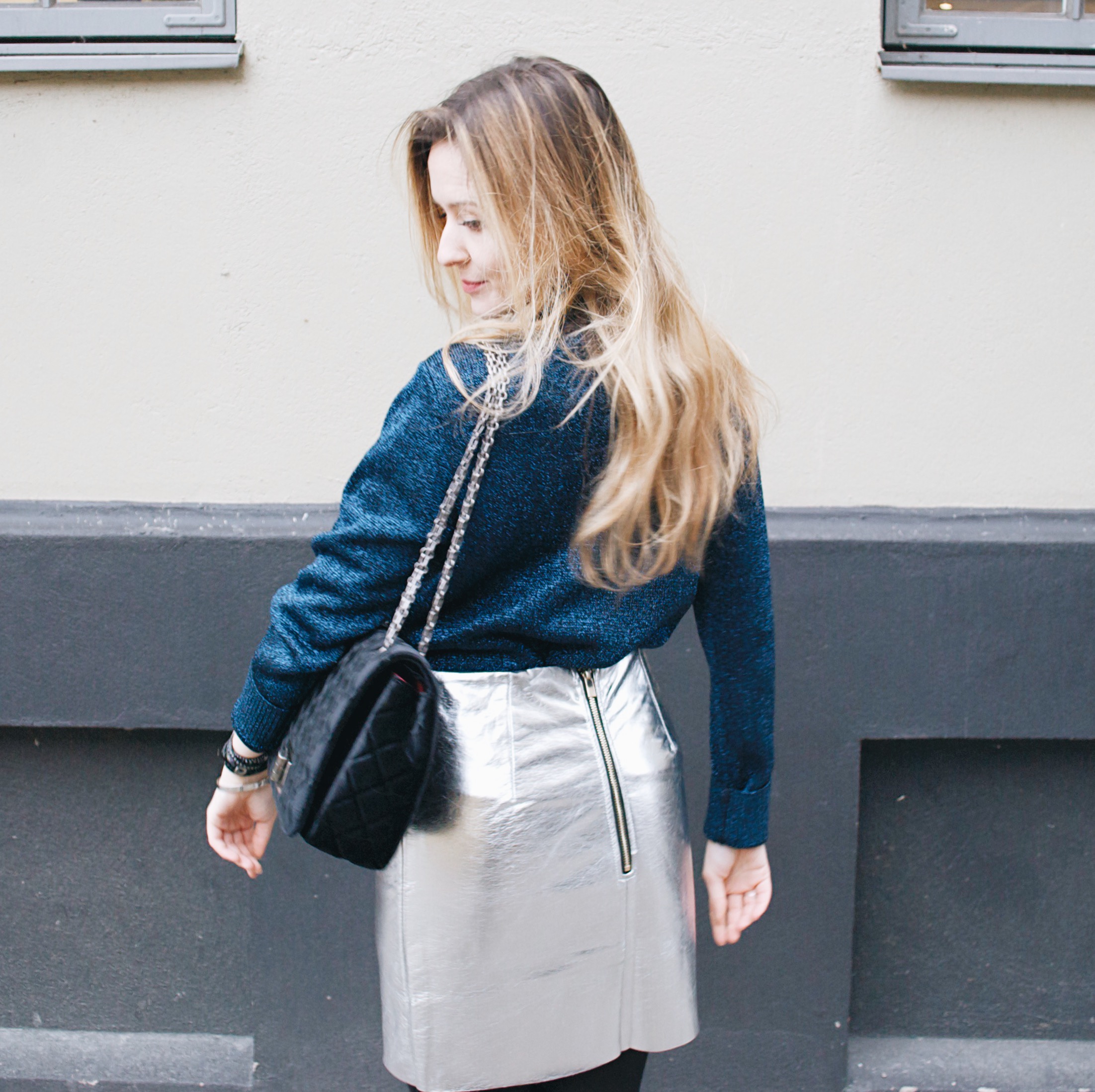 I combined these two pieces with a Pimkie faux leather jacket that I have for ages and that I love! And with my padded velvet bag from Loavies that I just wear everyday since I've received it.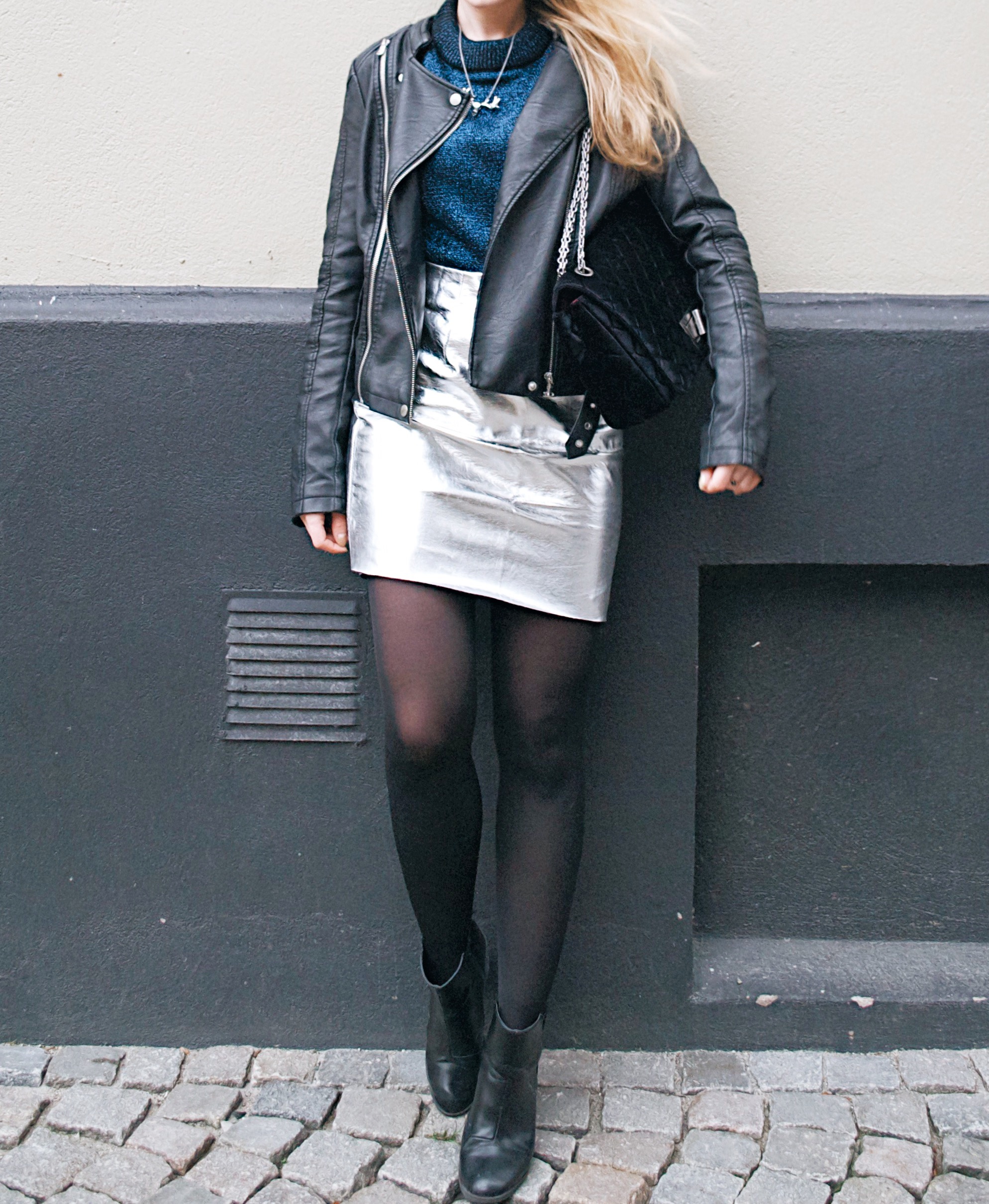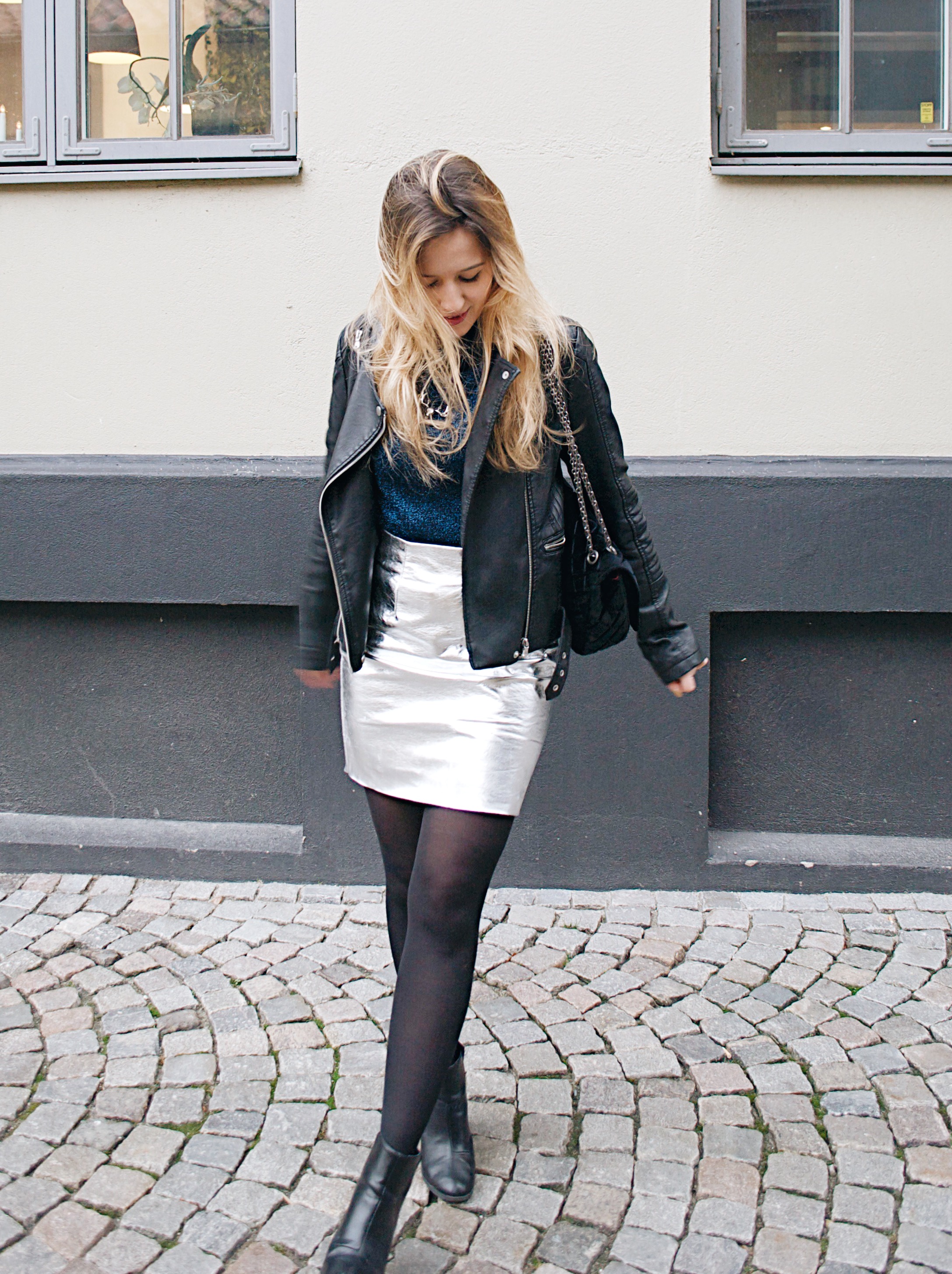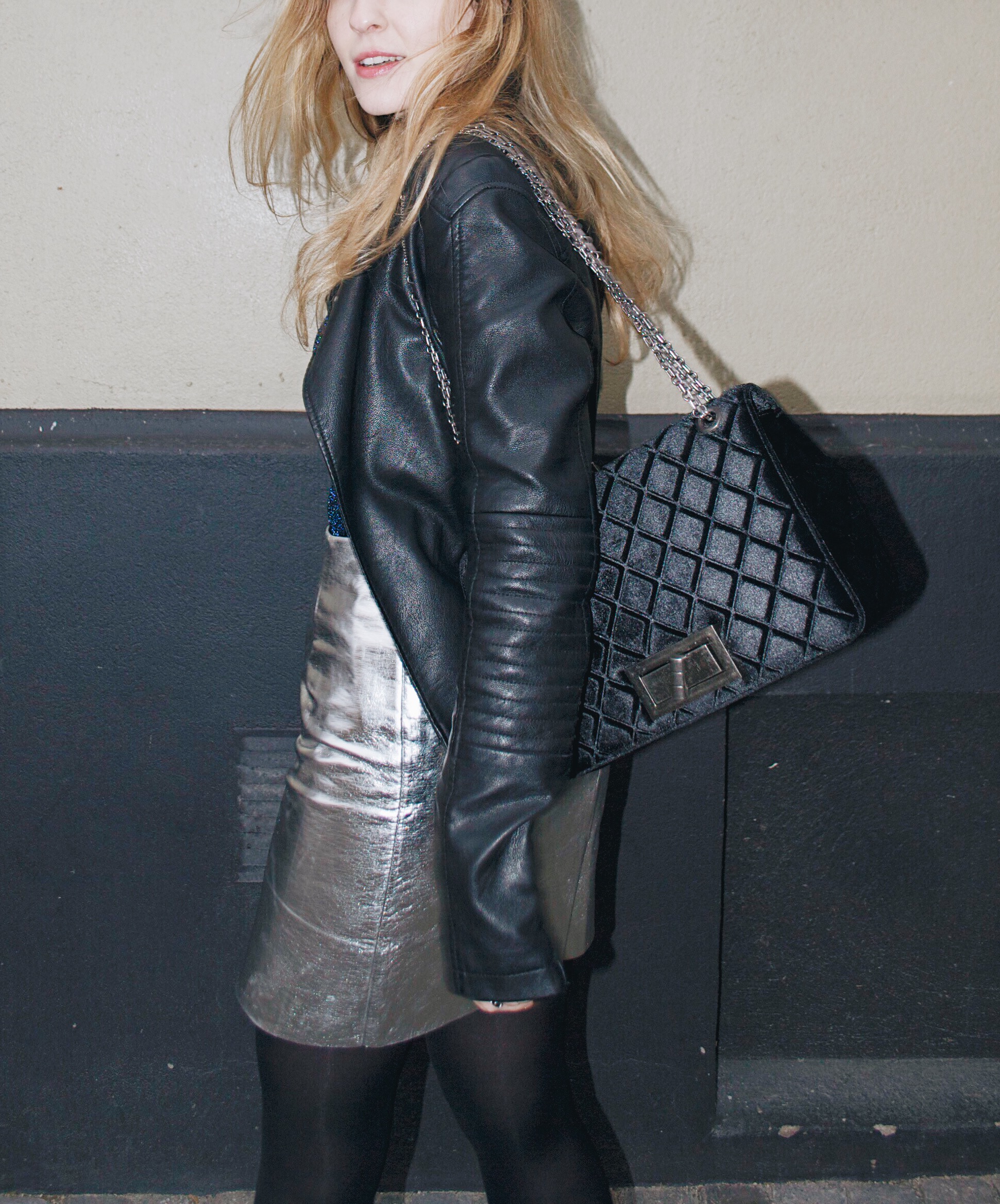 Voici quelques photos montrant les détails des différentes pièces :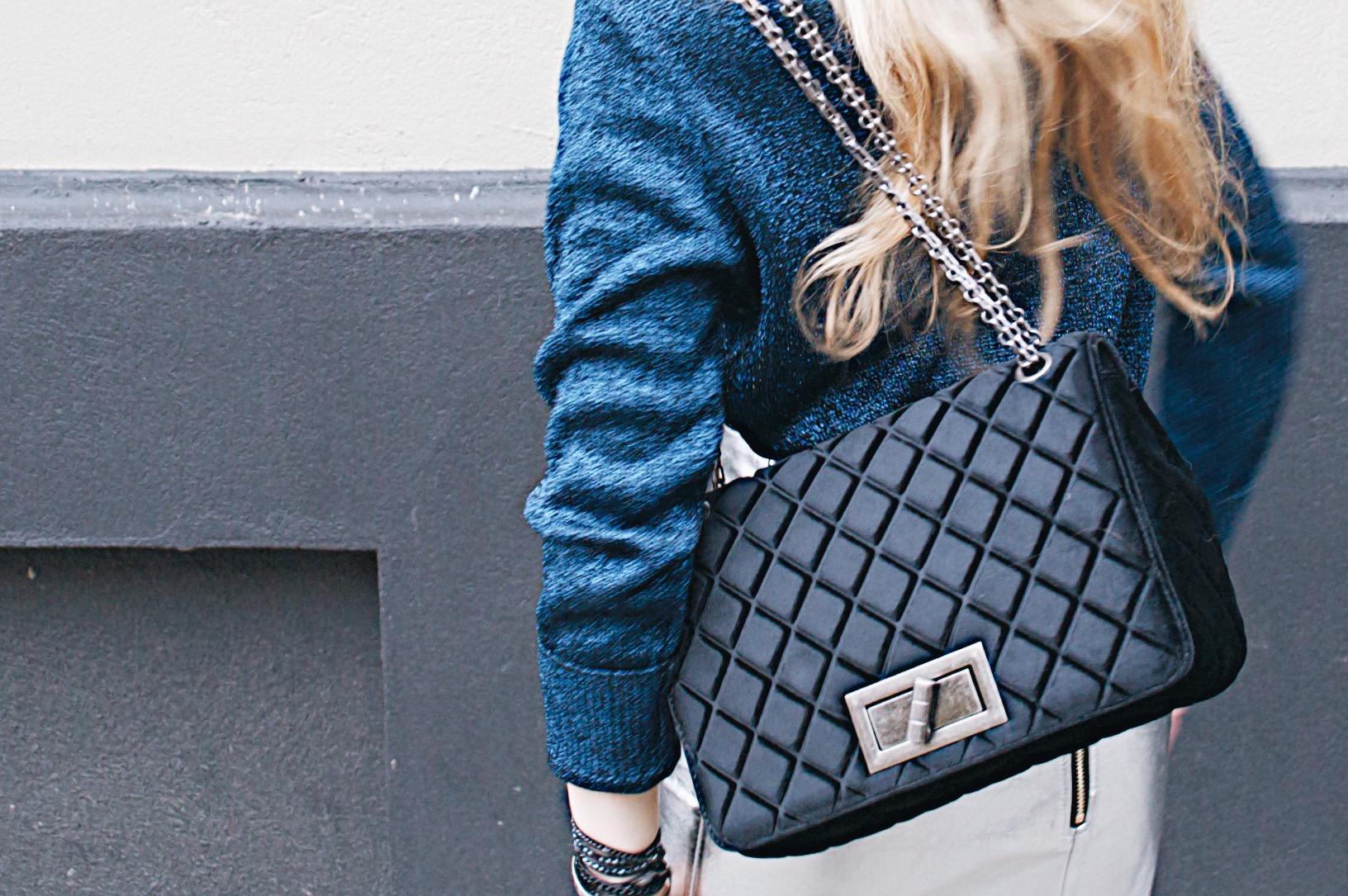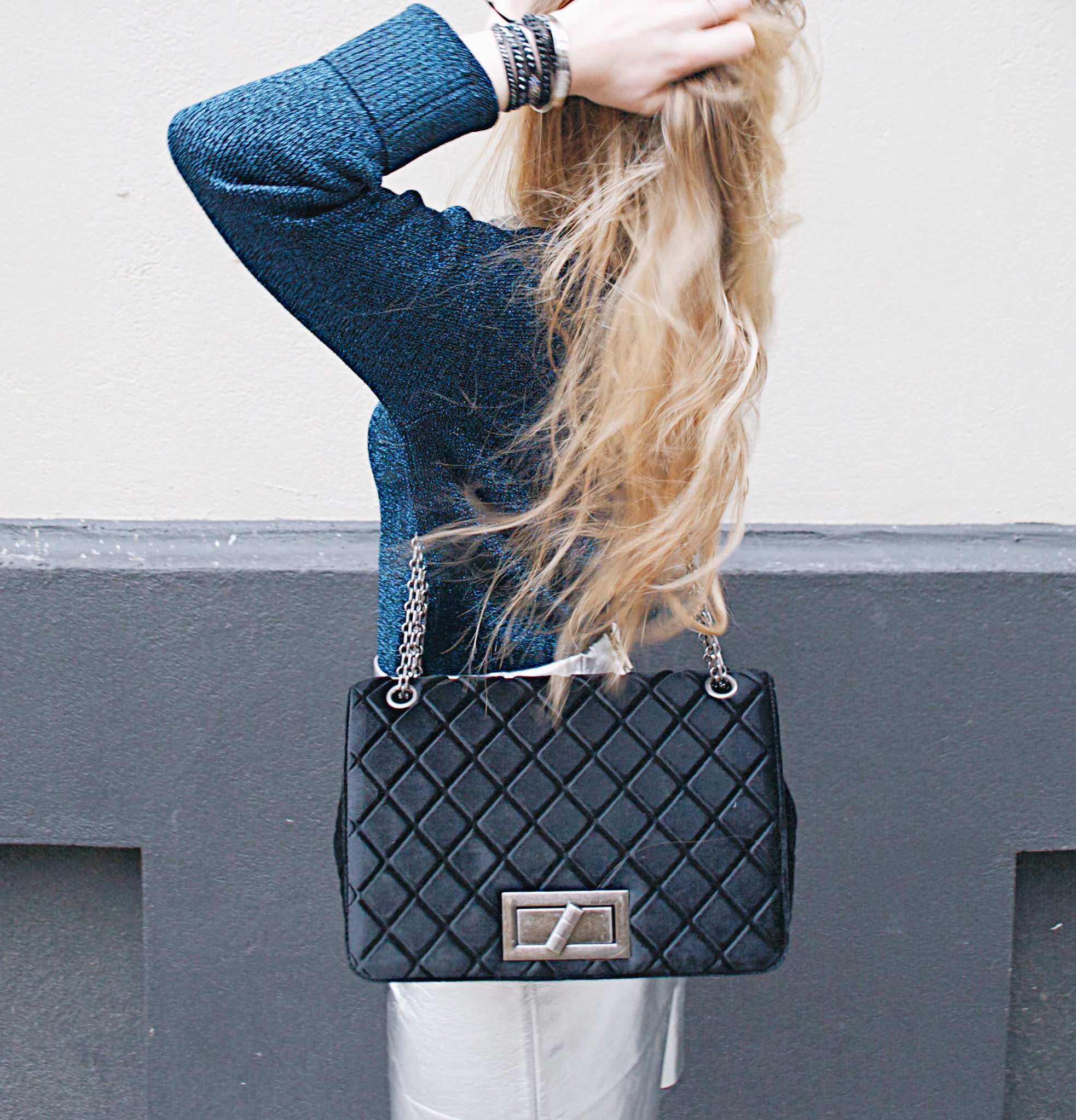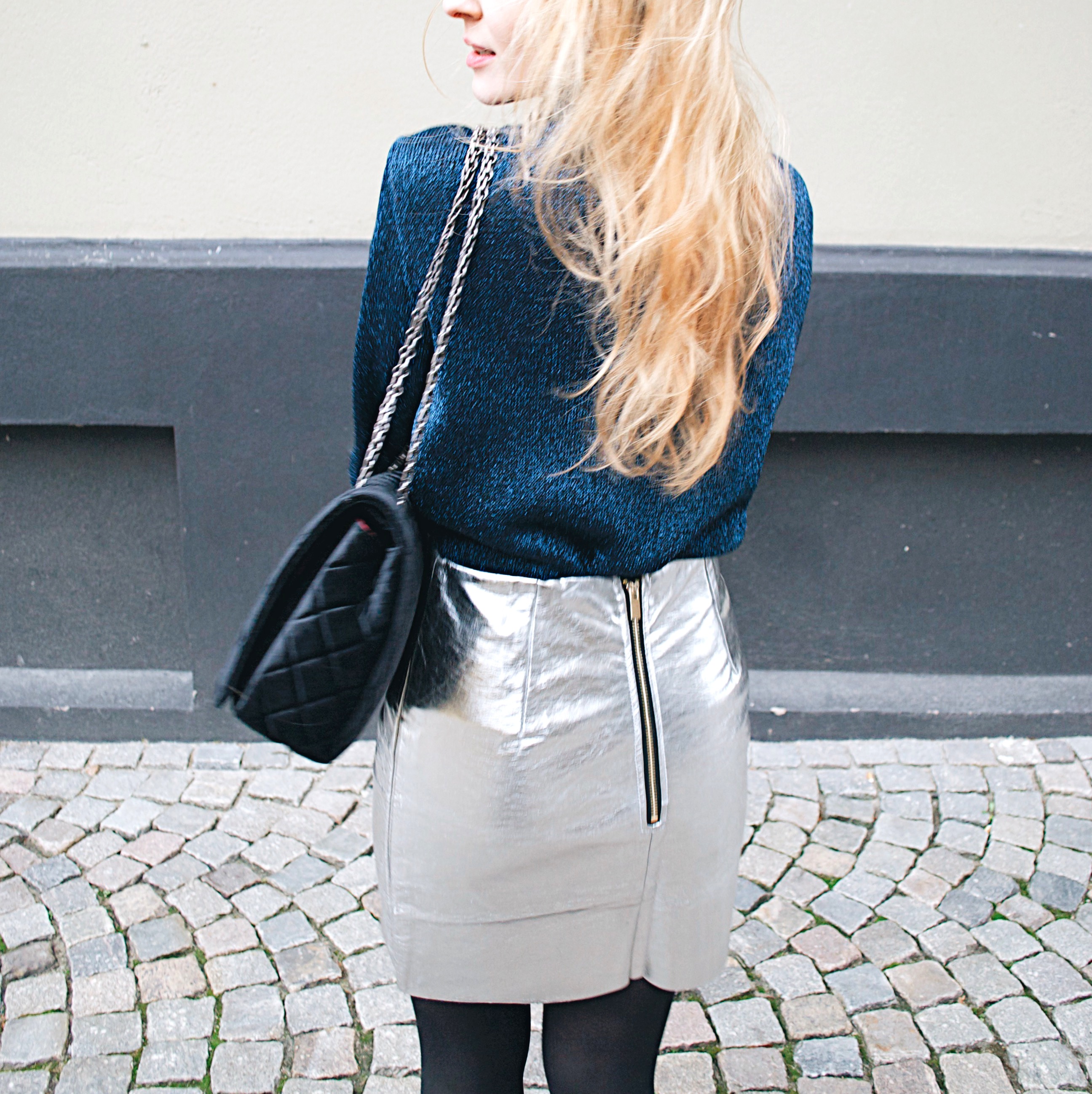 To accessorize the outfit, I wear different pieces of jewellery, all favs of the moment. My Wrap Vintage bracelet, composed of real stones of Crystal, Onyx and Hematite of which I am in love with. I also believe in stones properties, like how they can absorb stress and negative energies so I really like this kind of bracelets. Moreover, it gives a Rock aspect to my outfits! As a necklace, big crush for this deer skull from Ouie Dire ! Do you like it? Last but not least, a bracelet + a ring from Aparanjän Paris.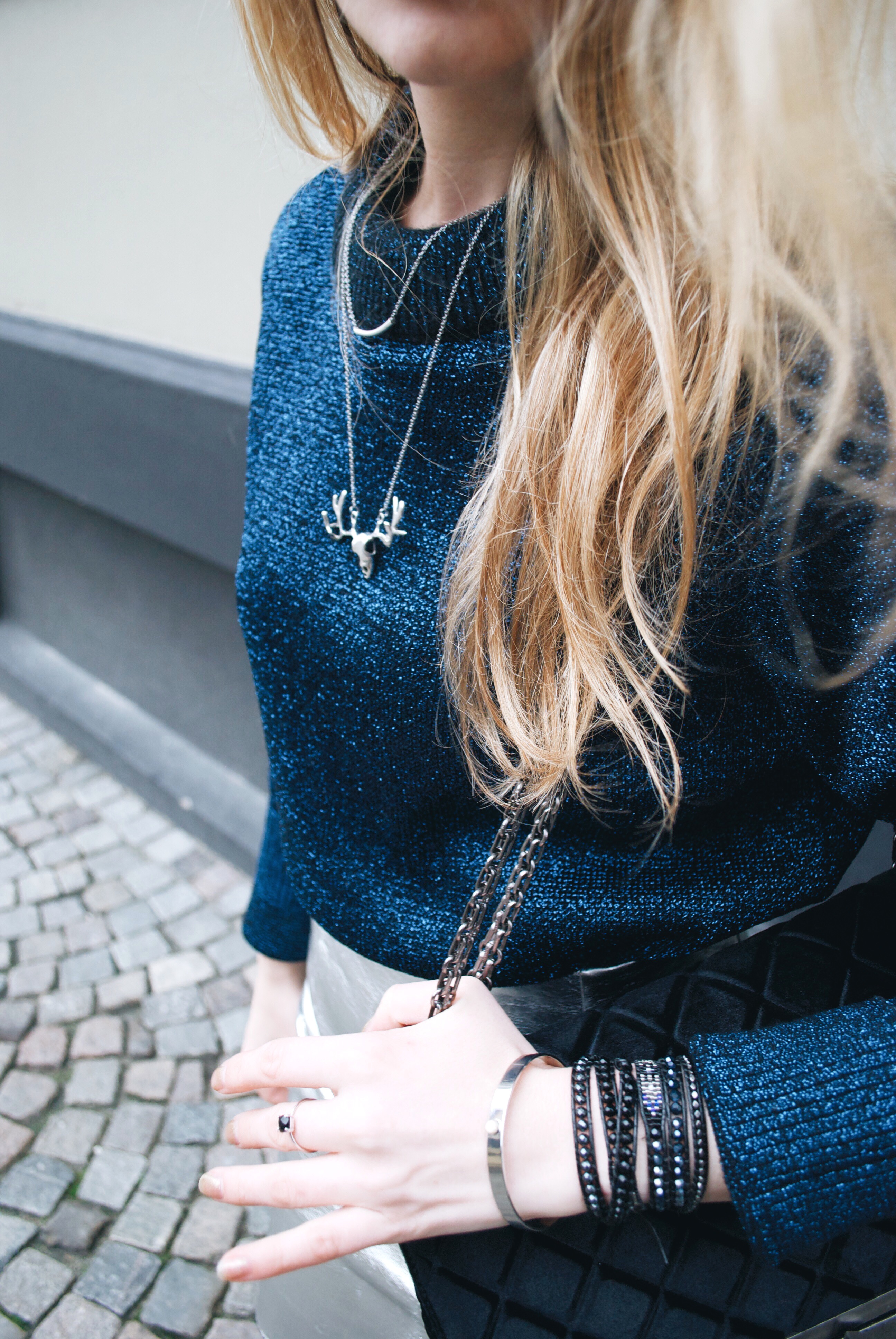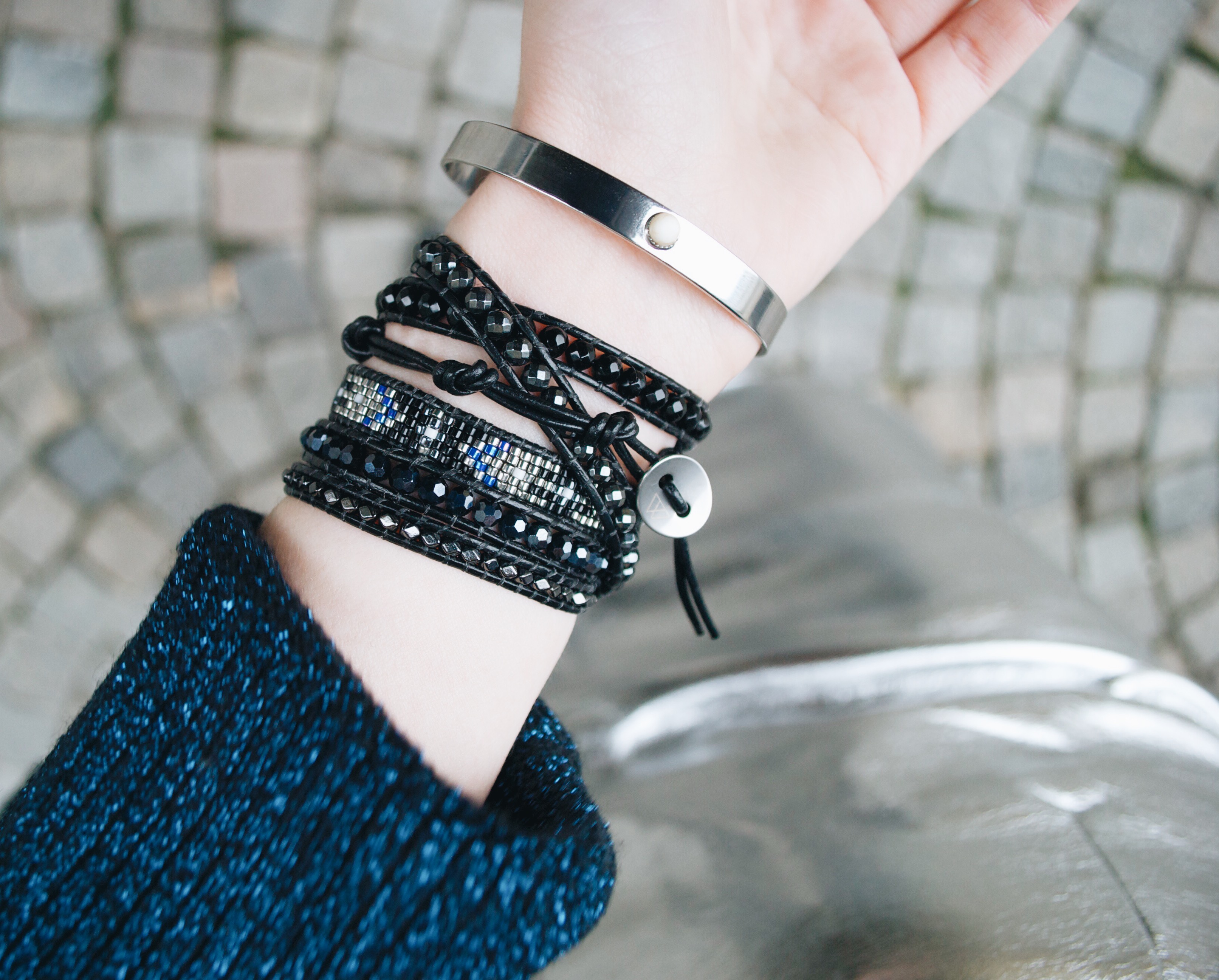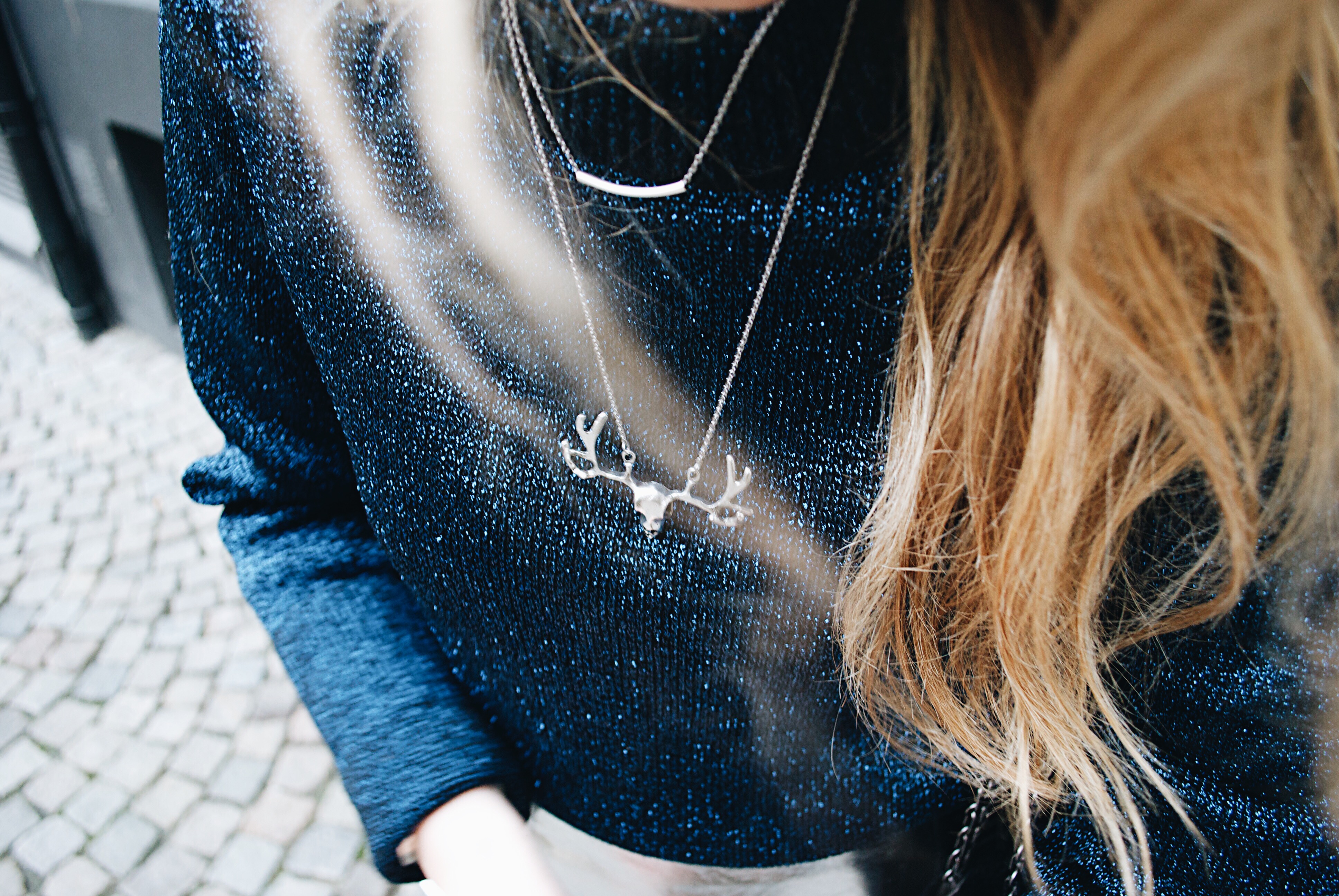 Comme il fait un peu froid quand même :), j'ai opté pour la technique du layering afin de rester au chaud. Un manteau en laine par dessus ma veste en cuir, y'a pas photo. Rien de tel pour ne pas avoir froid en hiver ! Je recommande à 100% pour les frileuses comme moi !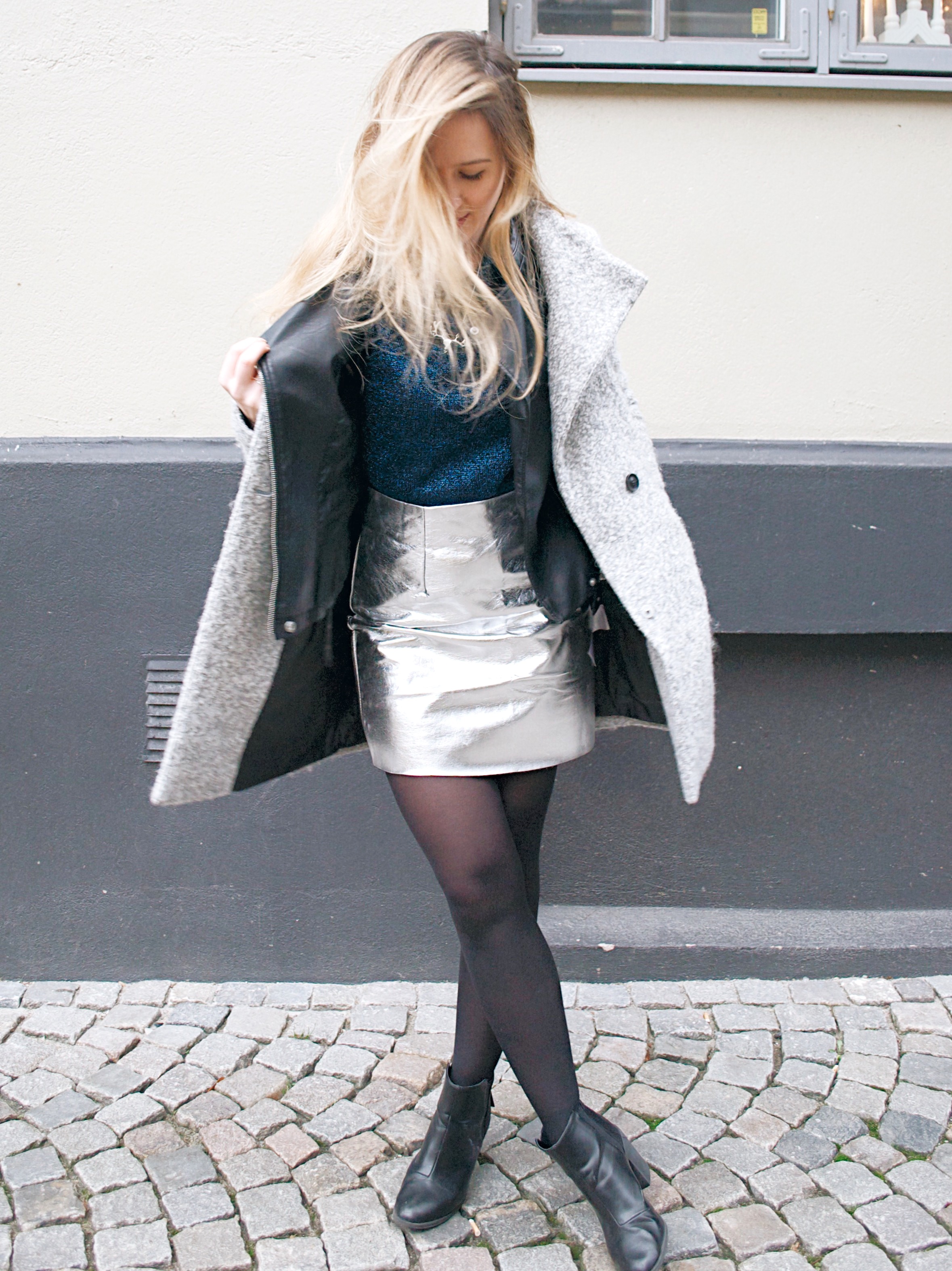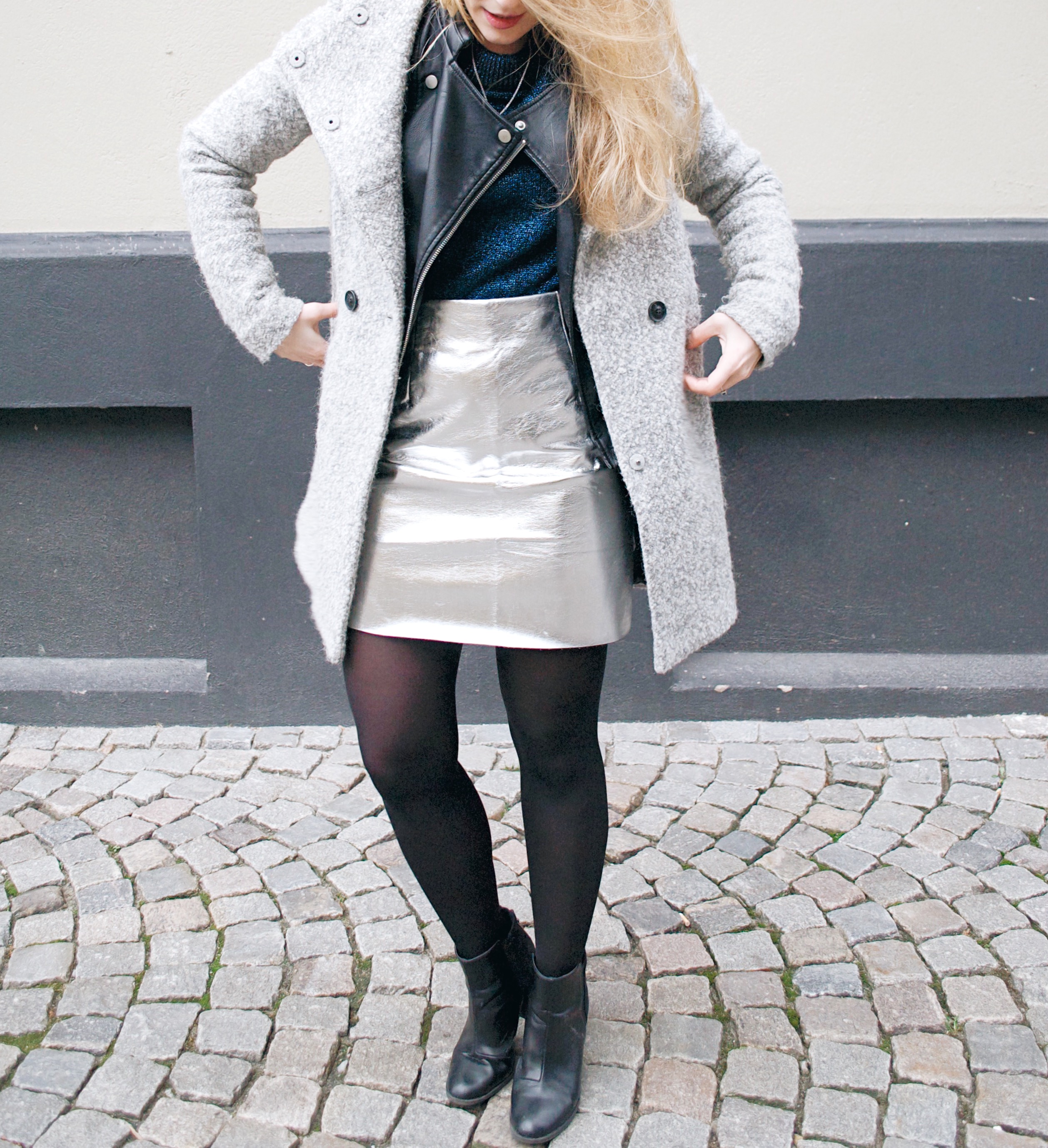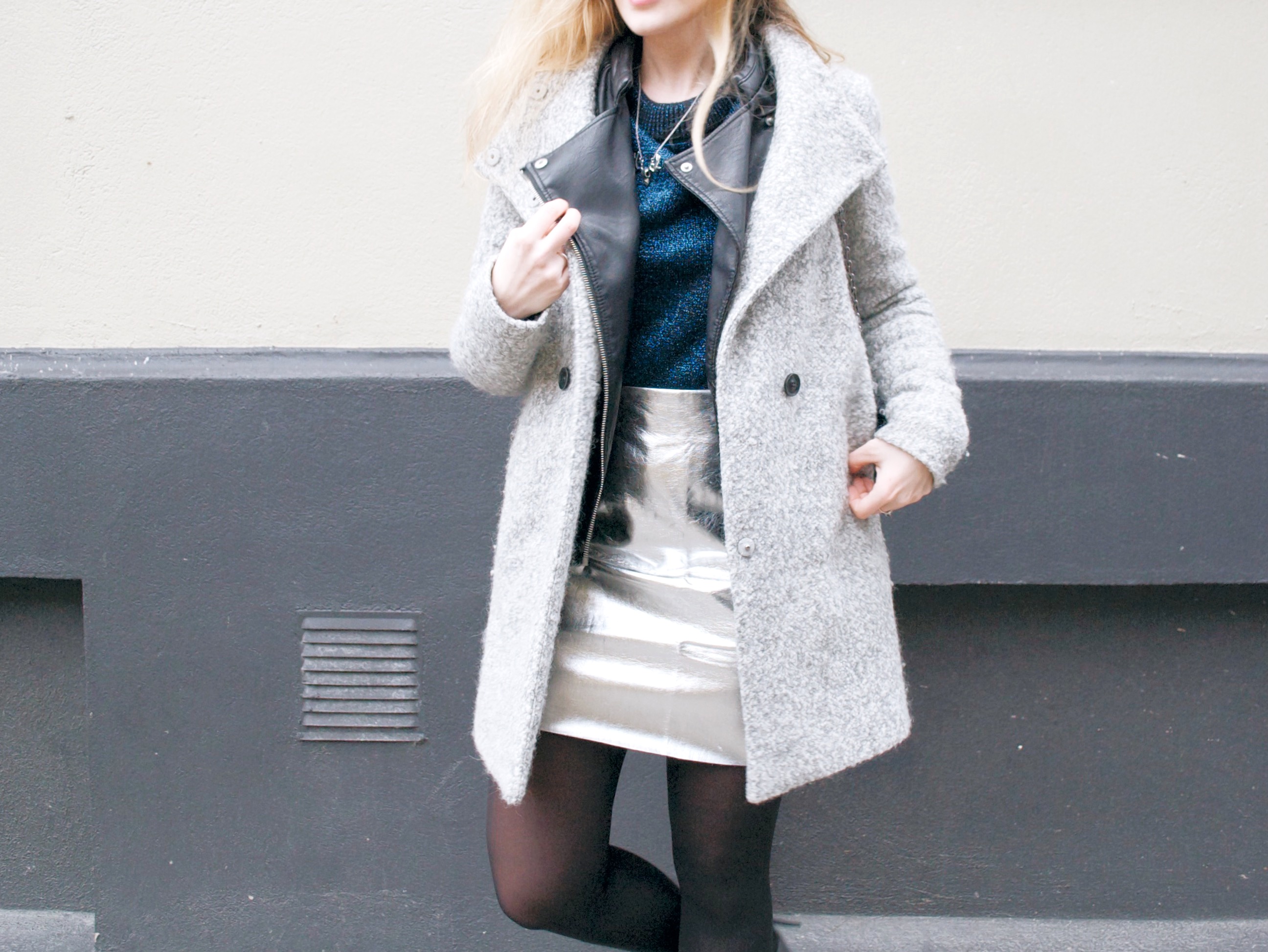 Allez, je vous laisse mes chatons ! J'espère que ce look vous a plu. Je vous souhaite à nouveau une belle année 2017, heureuse et pleine d'heureux événements. Et je vous fais d'énormes bisous !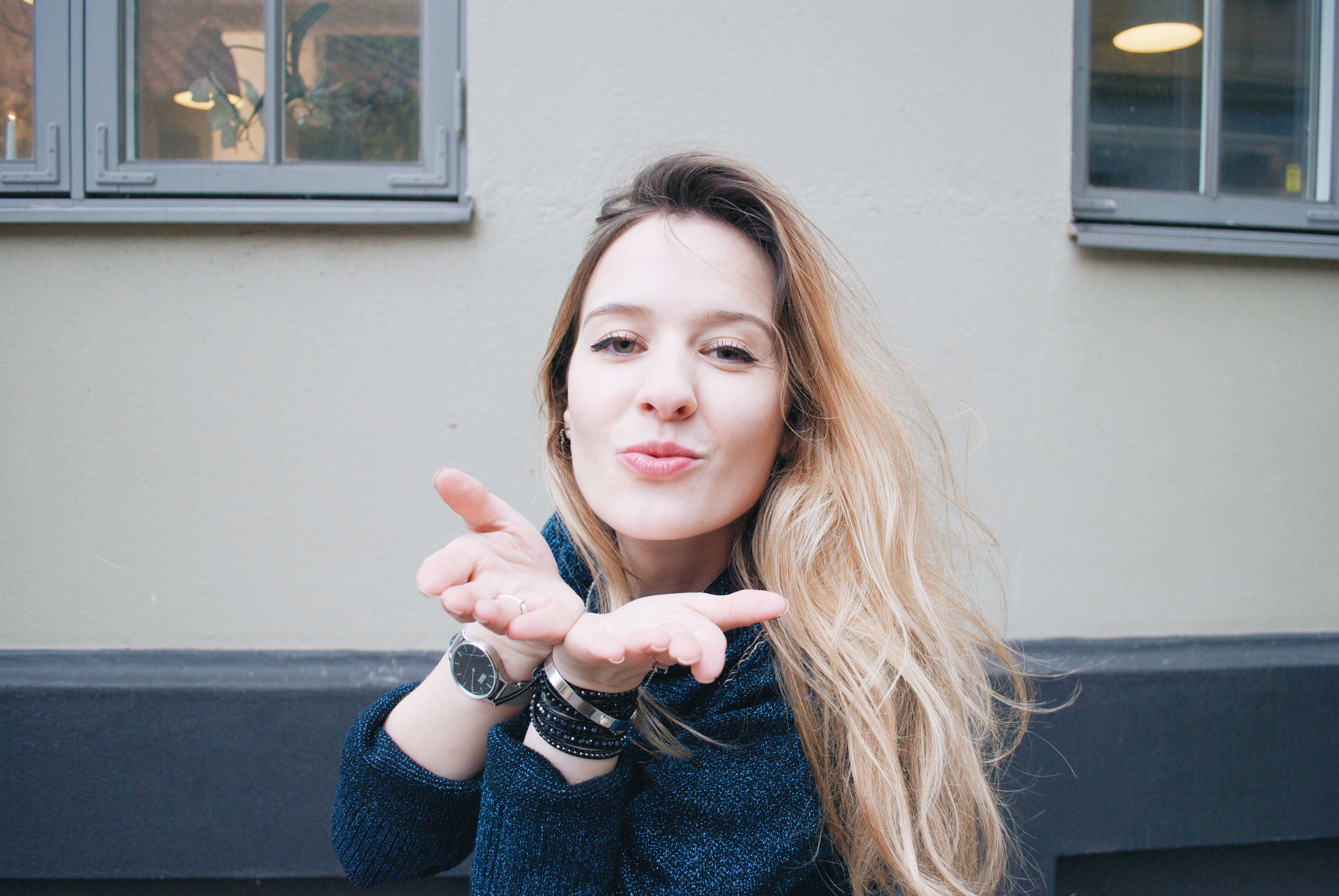 ***
Find and shop all the items of the look / or similar ones for great deals on my Shopally page. You just need to click on the picture of the look that you like and you will have access to a selection of similar items from different brands / and at all prices!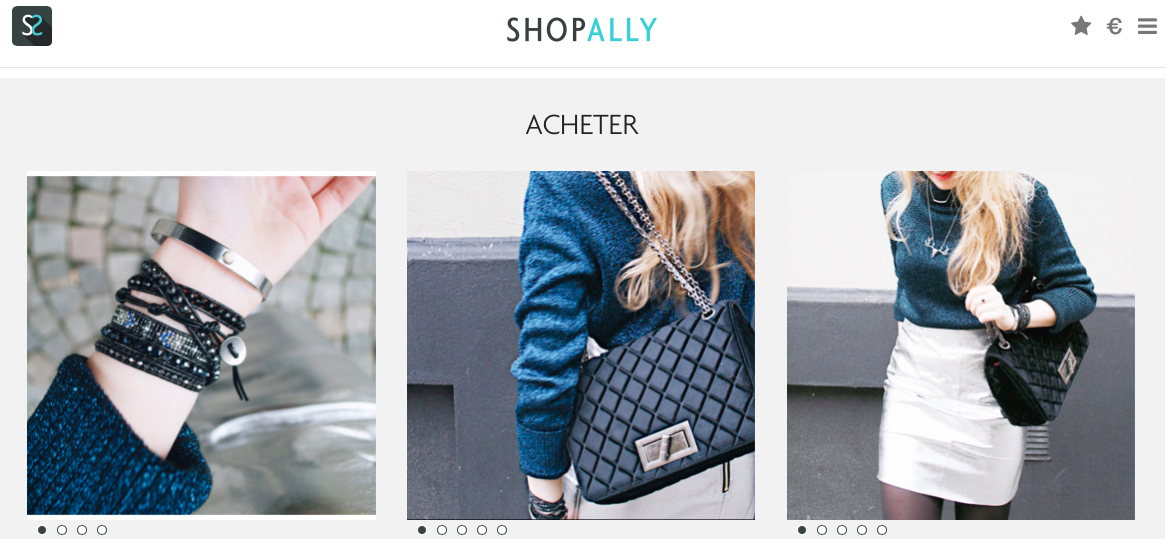 ***
Credits : 
Sweater Oh Glitz Metallic Blue Ivy Revel Enjoy the coupon code PLUMEDAURE10 for -10% on the whole site, even on the sale items!
Silver Metallic Dress Loavies
Watch Nicole Vienna
Jewelry Aparanjän Paris
Bracelet w/stones Onyx, Crystal & Hematite Wrap Vintage
Ouie Dire necklace
Bag Loavies
Jacket Only
Faux leather jacket Pimkie
Tights, boots H&M